/
Planning with the New Miss Hostess Happy Planner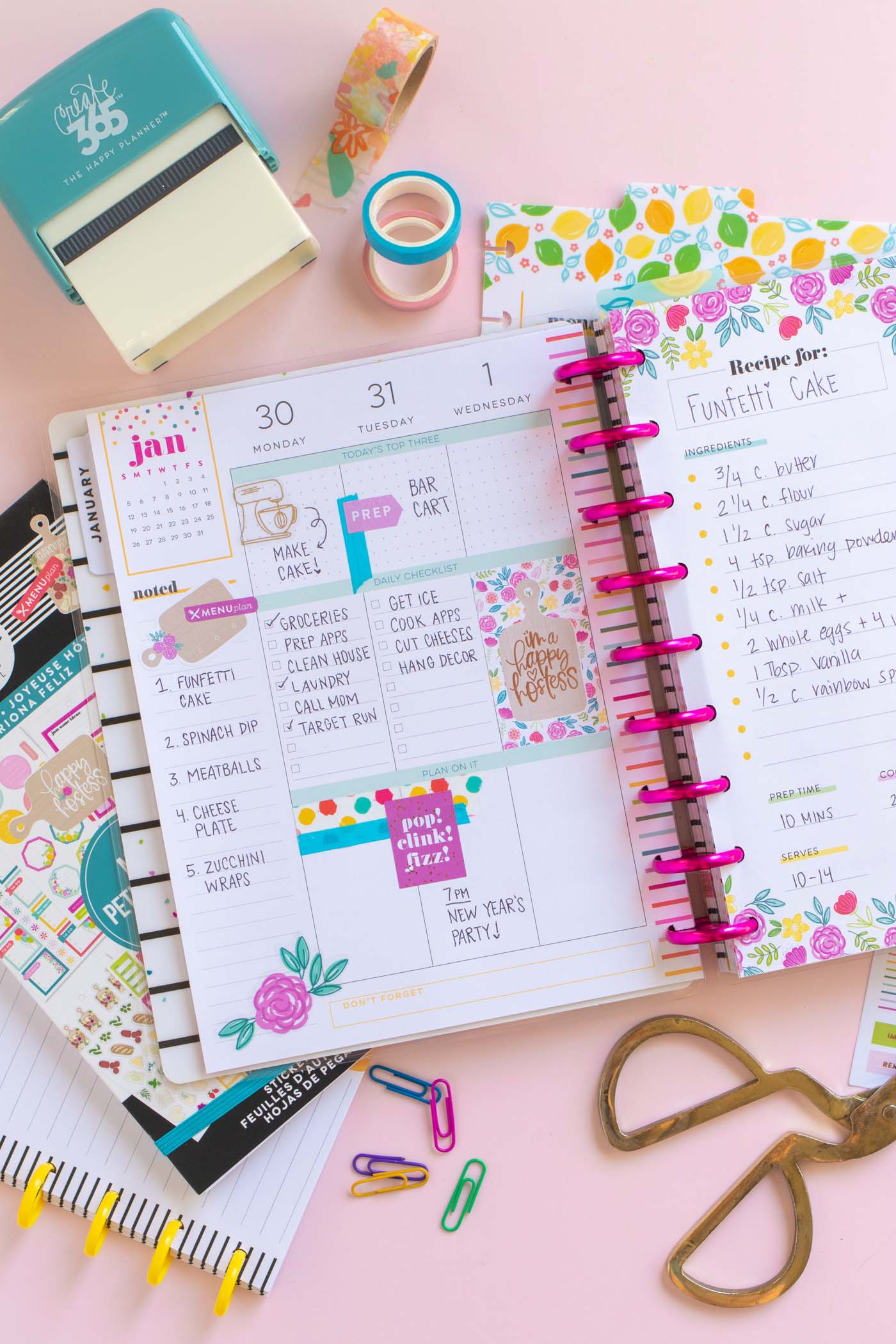 The following post is sponsored by JOANN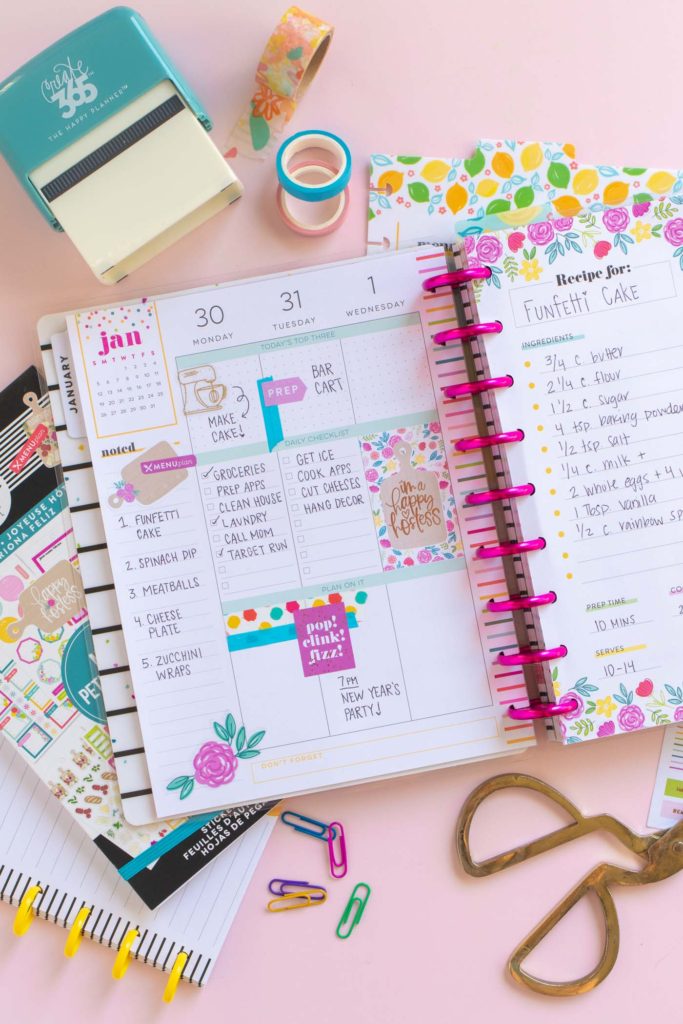 Andrew and I LOVE entertaining, but living in a small space can make that difficult. Whenever I get the opportunity to plan something, I go into crazy-hostess-lady mode (not even kidding)! Well, Happy Planner just made planning parties and get-togethers easier! The new Miss Hostess Happy Planner and accessories are available NOW at JOANN stores, and the collection features everything you need for planning parties and events as well as keeping your regular life in order. I've had fun planning with the new Miss Hostess Happy Planner and wanted to share a few ways for staying organized and inspire you to plan events with your Happy Planner.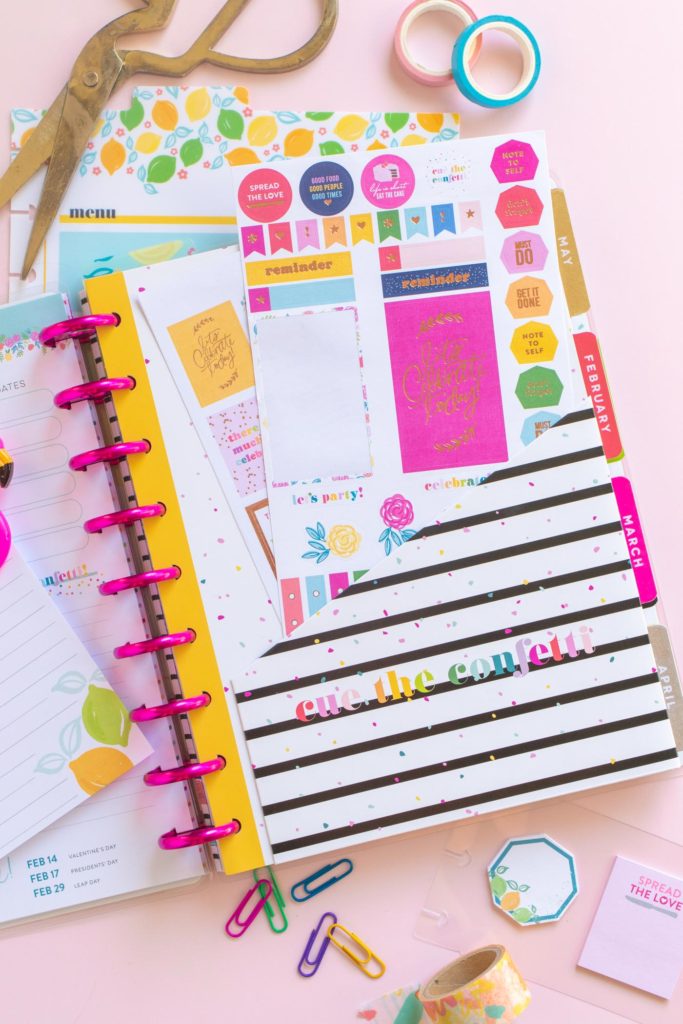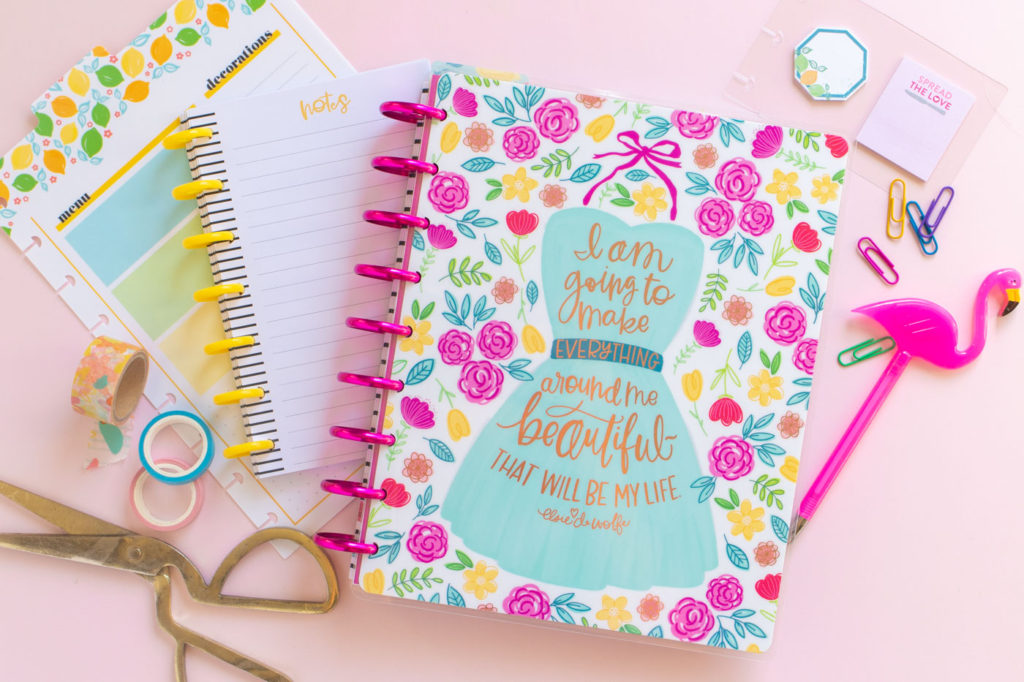 What's New from Happy Planner?
The Miss Hostess collection features several new products that you'll be able to use in both your day-to-day planning and party planning.
2020 Miss Hostess Happy Planner: The colorful new planner features celebratory messages and floral details. The month dividers have party tips, sweet celebration quotes and colorful patterns. Each day of the week has sections for a checklist – much like the Miss Maker Happy Planner I've been using this year – and it comes in very handy.
Dry Erase Planner Dividers: This set of two dry erase inserts have a guest list, menu and decorations lists and general to-do lists to help with event planning and everyday life. Honestly, they come in really handy for weekly menu planning too! I'm a list-maker, so I appreciate being about to make lists in my Happy Planner without crowding my weekly boxes.
Recipe Card Inserts: These new recipe card pages are probably my favorite addition! For the recipes that I make over and over, I love having written recipe cards to follow (like these DIY recipe cards I keep in my kitchen!) and inserting them right into your planner makes it easy to stay organized. Meal planning is a breeze when you have your recipes ready to go!
Miss Hostess Sticker Book: The accompanying sticker book is the perfect match for the Miss Hostess Happy Planner with stickers about entertaining, cooking, meal planning, cleaning, shopping and other activities that go into planning an event.
Folder Accessory Pack: Add the accessory pack, which includes a folder, extra stickers, coordinating sticky notes and an extra divider. I use my DIY "Today" divider to note that week in my planner, but the cute lemon patterned divider is a great way to make your place. The "cue the confetti" folder is perfect for holding stickers, receipts and extra items.
Mini Notes: Last but not least, the mini notes pages are perfect for inserting into your Happy Planner for extra writing space! I actually used extra rings to make my notes into a separate little note book.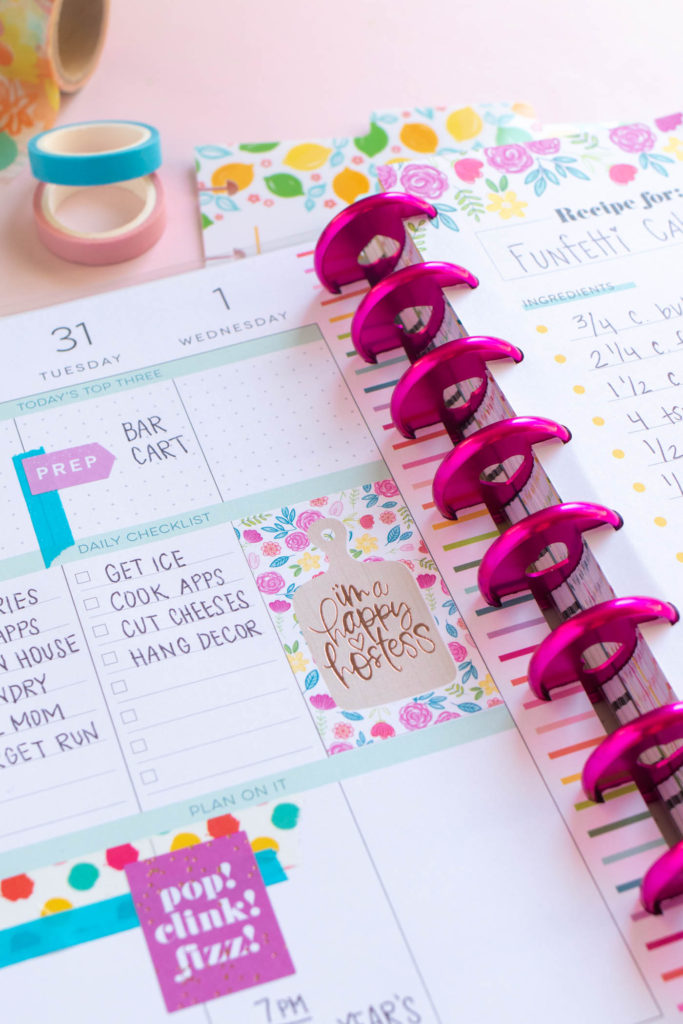 How to Plan a Party with Happy Planner
Here are my tips for making the most of planning with the Miss Hostess Happy Planner:
Organize Party Menu Recipe Cards: Write up your favorite recipes on the new Happy Planner recipe cards. Then move the ones you want to use for an upcoming party menu to the week so it's easy to access them when it's time to cook!
Structure your To-Do Lists by Type: Thanks to the dry erase sheet designs, you can organization your to-do items by type, such as "to call," "to pay," "to buy," and "to send." This makes it easy to do things in batches, such as making all your calls in one sitting.
Make Cleaning Lists: When it comes to planning a party, cleaning up the house is first priority for me. I like to make a list of every cleaning activity either in the "notes" section of my planner or on a dry erase sheet.
Use Sticky Notes for Flexible Items: Not sure when you'll do it? Add tentative or flexible items to sticky notes in case you need to move them later.
Use Dry Erase Sheets for Shopping: Don't want to take your entire planner to the store? Just organize your menu and shopping lists on a dry erase sheet and pull it out to take it shopping! It's more durable than paper and it's reusable with just a quick wipe.
Layer Washi Tape & Stickers: This is more of a style tip, but washi tape is great for grabbing your attention. Happy Planners are about having fun with your planner! Don't be afraid to layer stickers, tapes and even stamps.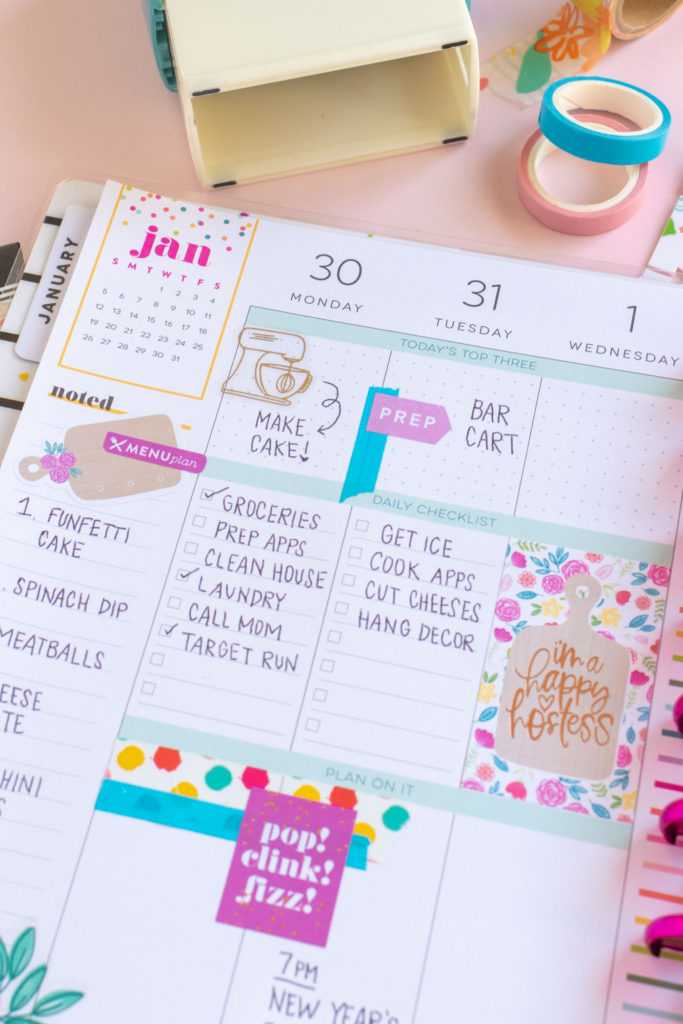 What kind of events will you plan with the new Miss Maker Happy Planner at JOANN?! I know it's weird to start thinking about 2020 already, but it'll be here before we know it! Bring it on 💪🏼
Thank you to JOANN for generously sponsoring this post. All opinions are my own. Thanks for supporting the brands that keep Club Crafted sharing!