/
Boozy Snow Cones for 4th of July // Real Fruit Snow Cone Syrups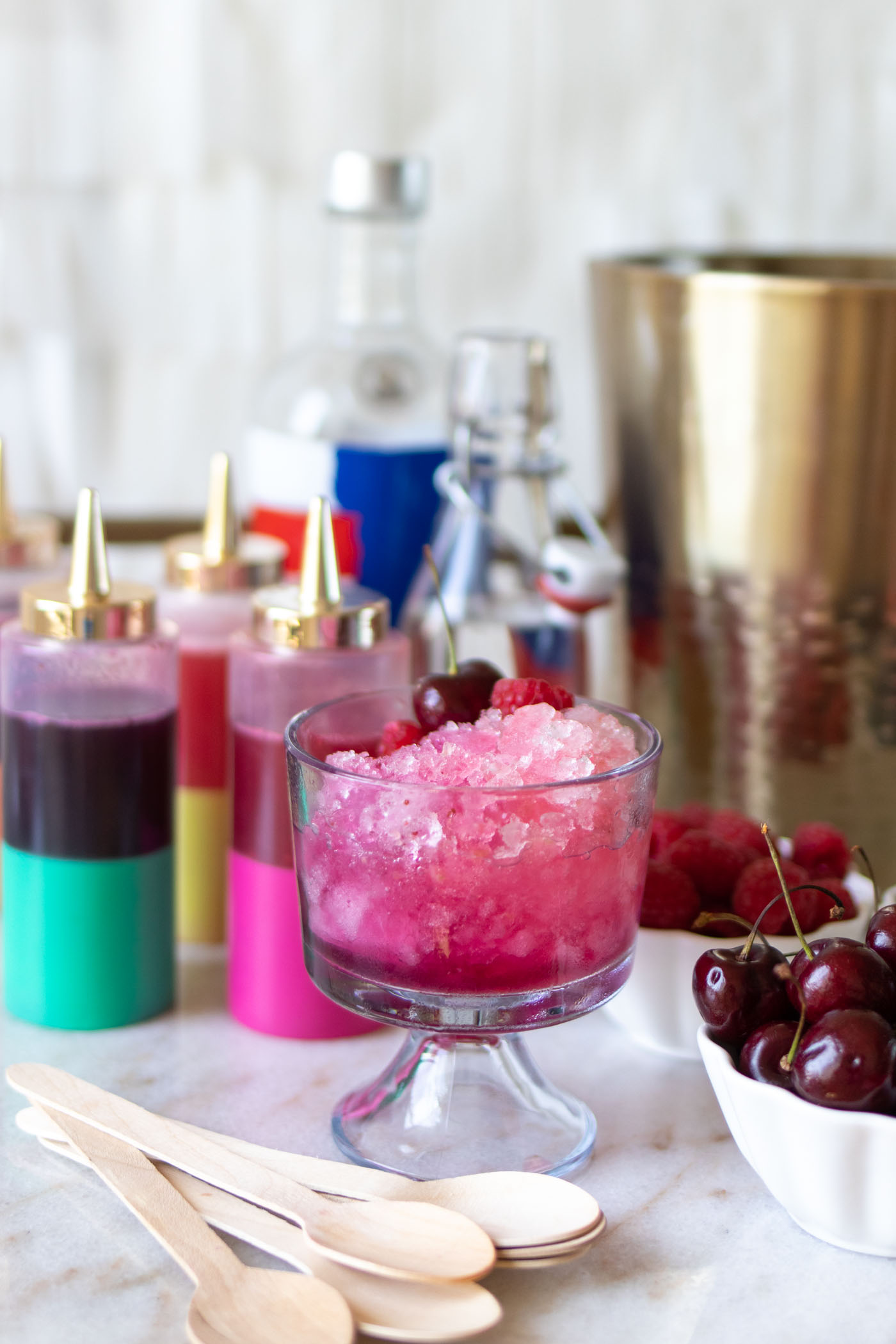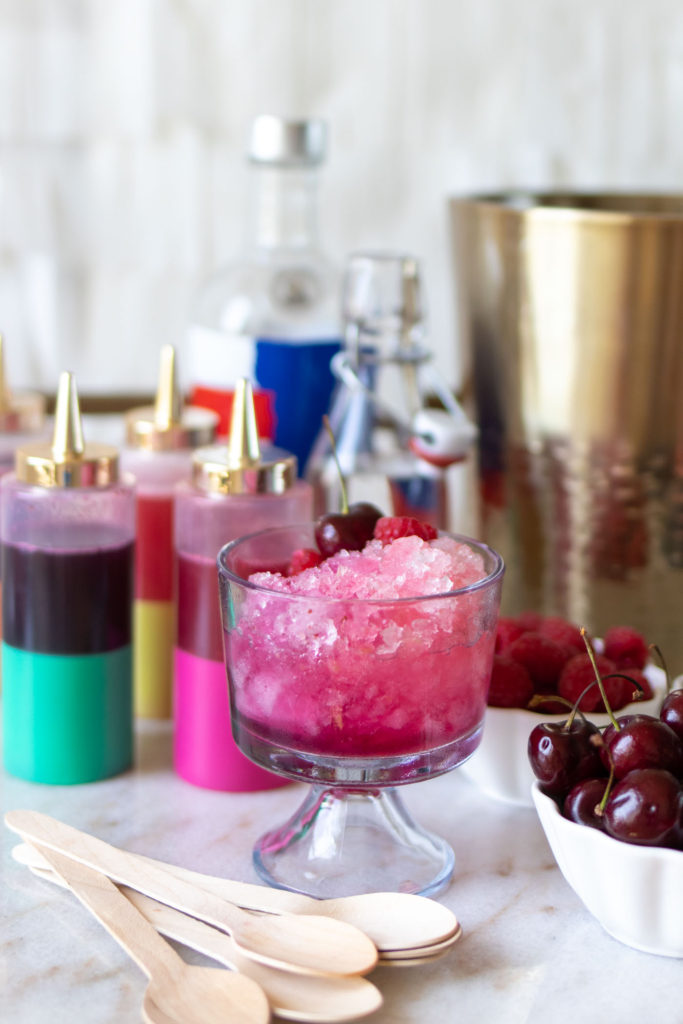 Who else is excited to celebrate 4th of July next week?! To get the party started, I wanted to share these easy boozy snow cones with real fruit snow cone syrups! Each homemade snow cone syrup is made with real, fresh fruit and packed with flavor to create all-natural snow cones that are tasty, refreshing and not to mention PRETTY! Because 4th of July is one of my favorite holidays, it was only fitting to celebrate Independence Day with a classic summer treat. Better yet, add vodka! Boozy snow cones are the perfect way to celebrate at all your summer parties, and you can make the real fruit snow cone syrups for kids too! Keep scrolling for all the details.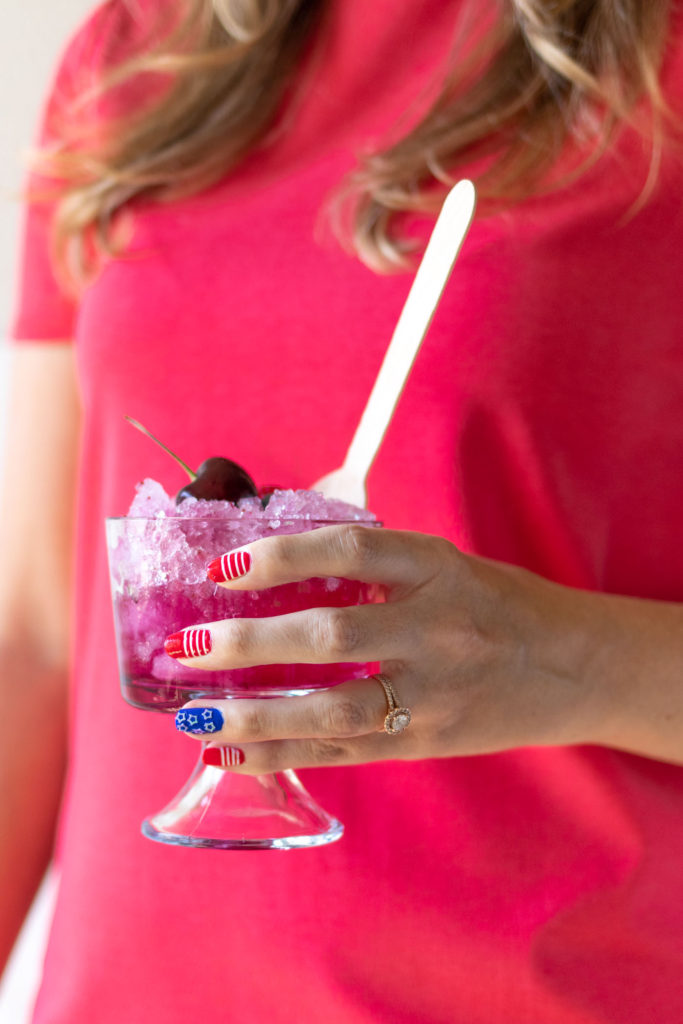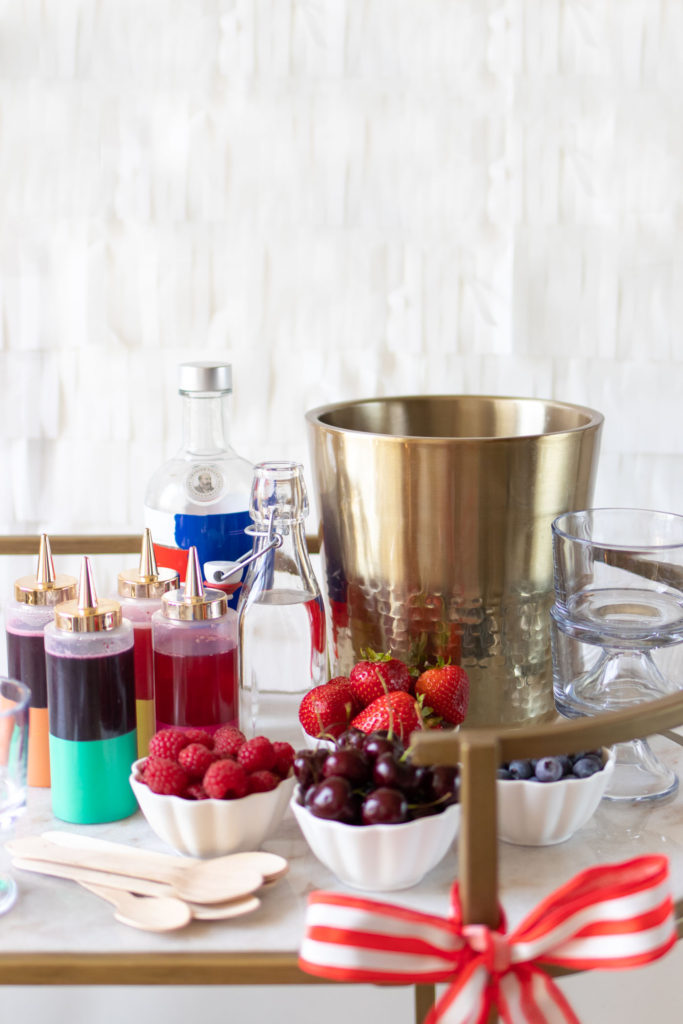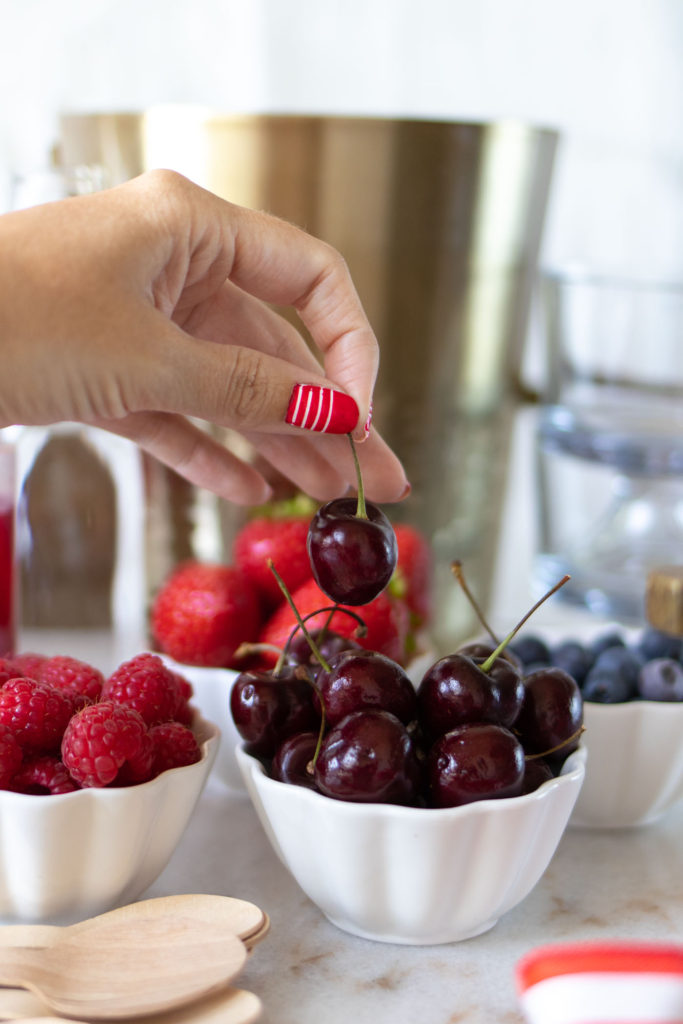 If you caught my 4th of July cocktail recipe last year, the "Passion for Summer" cocktail in partnership with Absolut Vodka, you know that I LOVE 4th of July. It think it's the fireworks and the barbecue food that gets me.
Scroll down for the real fruit snow cone syrup recipes AND how to make boozy snow cones with vodka! 👇🏼
My homemade snow cone syrups were made with fresh strawberries, cherries, raspberries and blueberries. Unfortunately, none of these really provides that classic blue for 4th of July, but instead you'll have snow cones that are more of a purple and red. Nonetheless, they're still Instagram-worthy!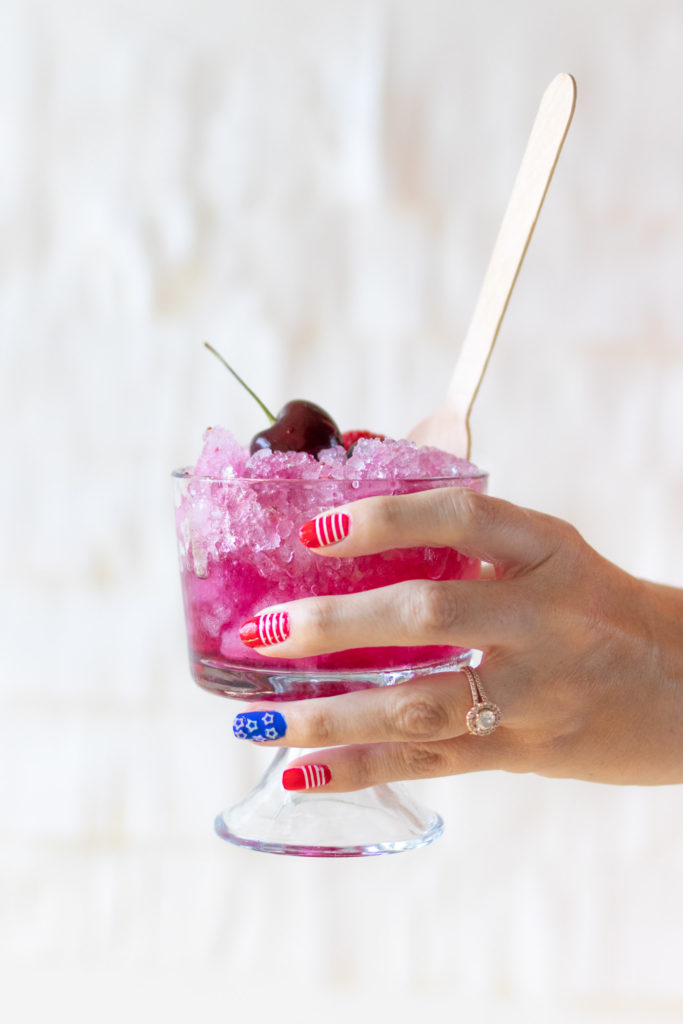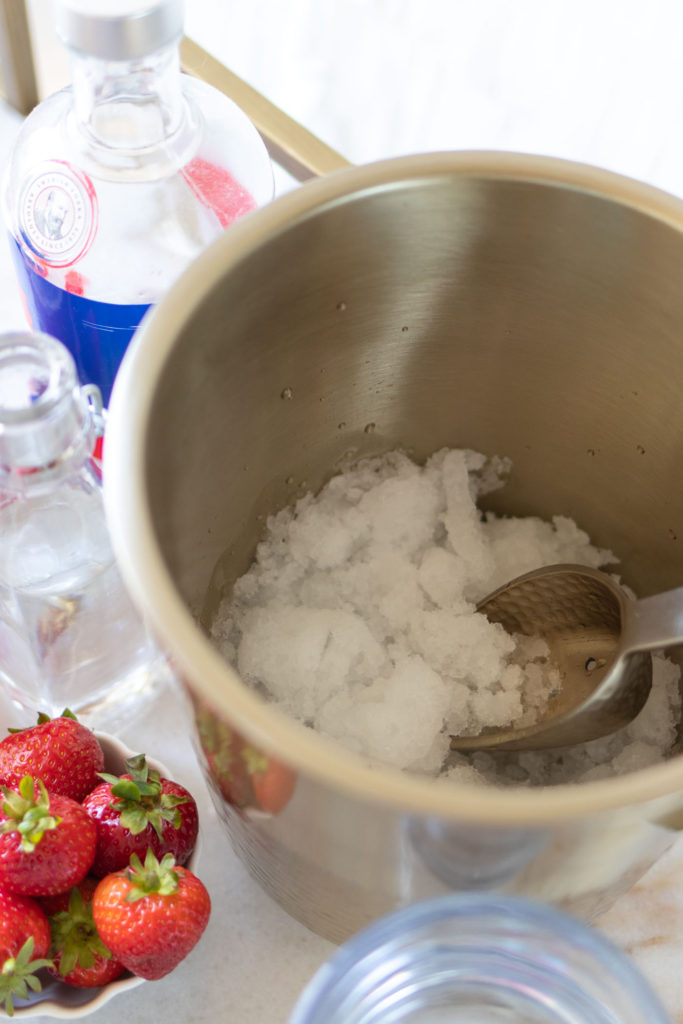 Stay tuned for the tutorial for that 4th of July manicure too! I'm feeling extra patriotic right now.
How to Make Boozy Snow Cones with Vodka
Step 1: Make shaved ice in a snow cone maker, or blend ice on a puree setting in a food processor or blender until fine.
Step 2: Scoop the "snow" crushed ice into a glass.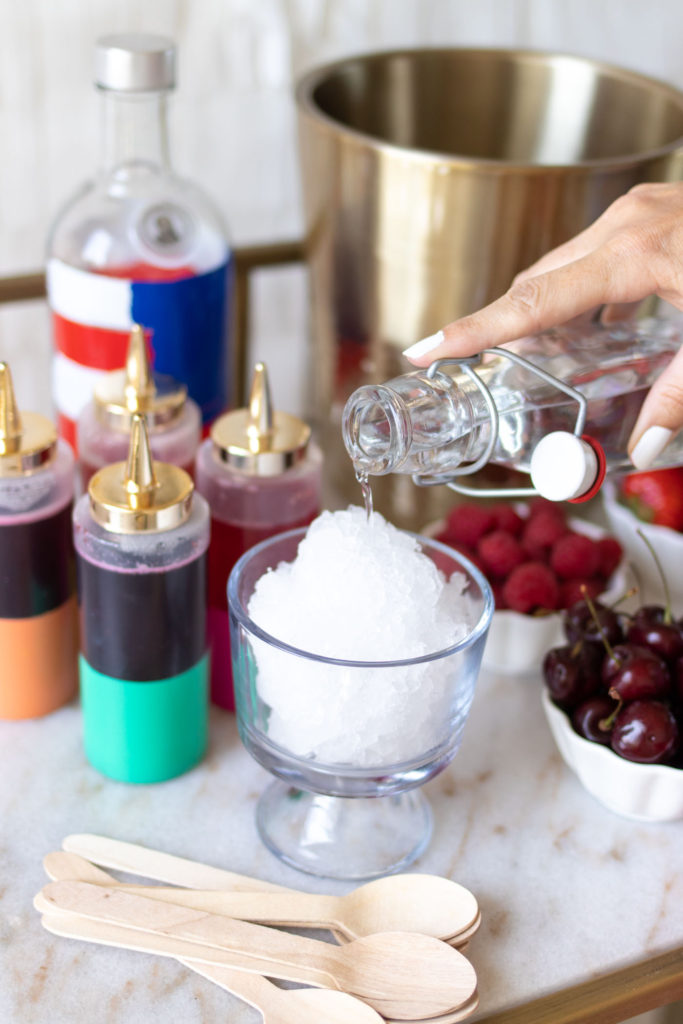 Step 3: Pour vodka evenly over the snow cone to add that boozy flavor.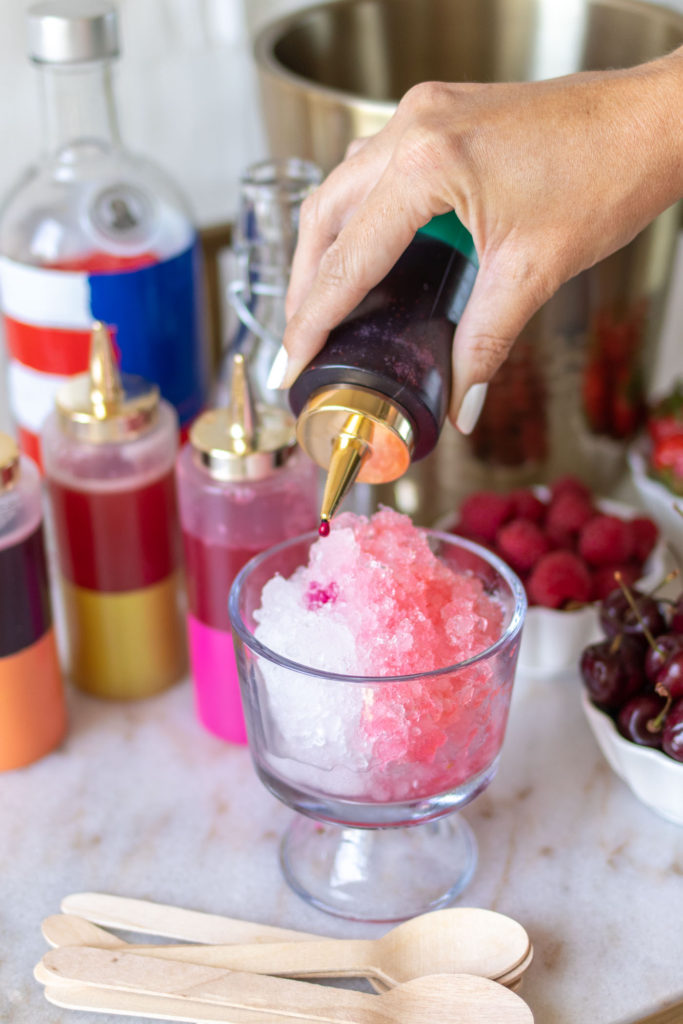 Step 4: Top generously with homemade real fruit snow cone syrups (recipe below).
Step 5: Add fruit toppings and other garnishes, and enjoy with a spoon!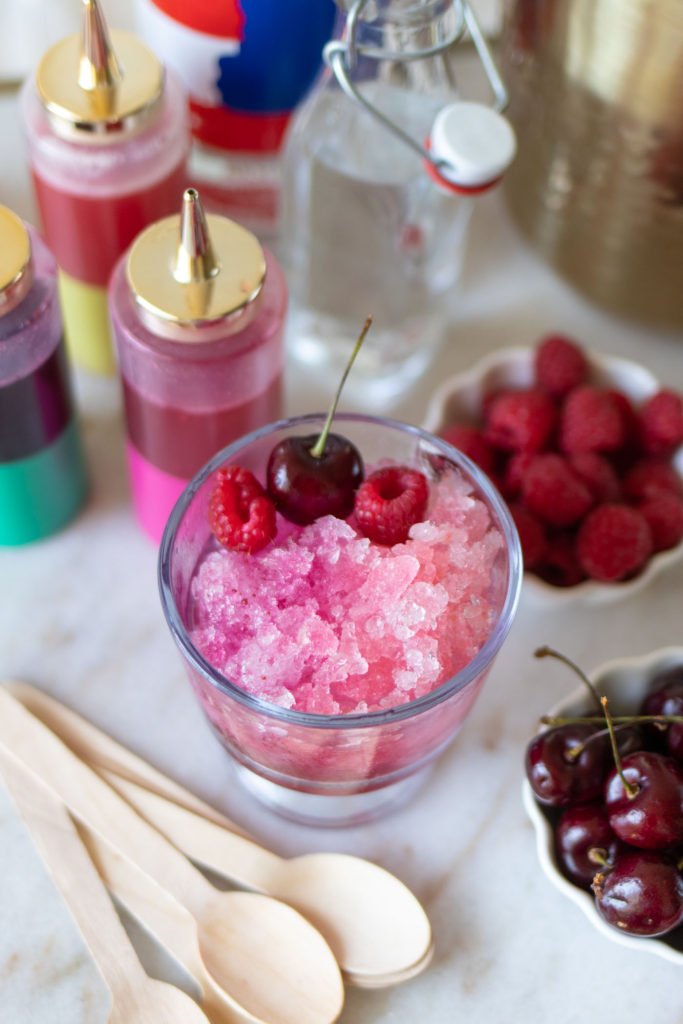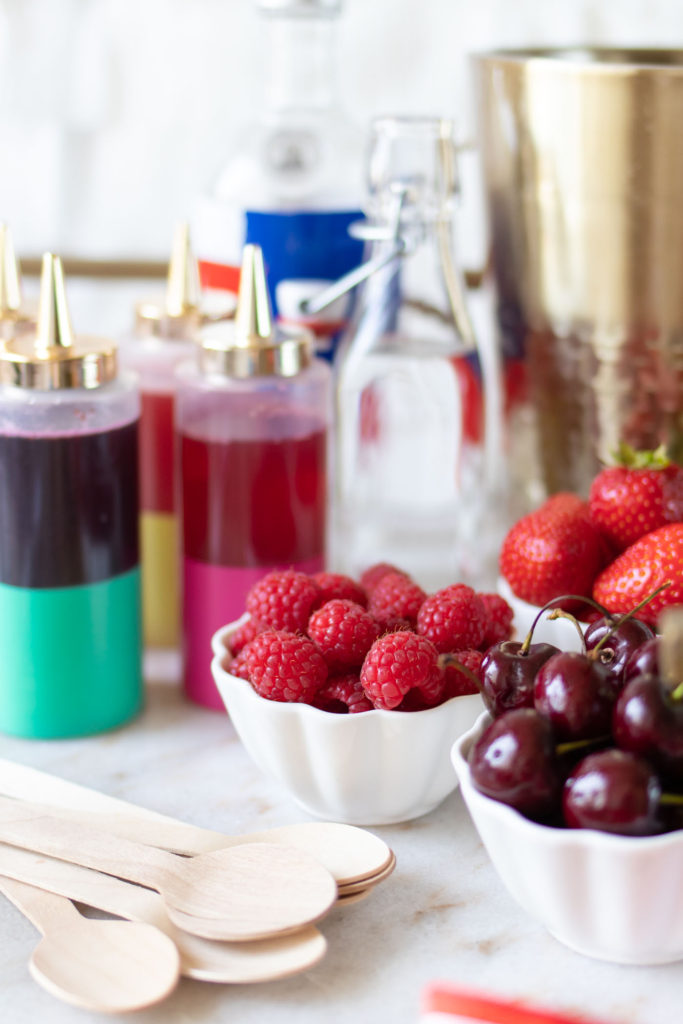 How will you be celebrating 4th of July this year?! Please tell me it's with homemade boozy snow cones and fruit syrups!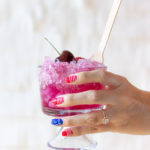 Real Fruit Snow Cone Syrups
2019-06-27 10:01:21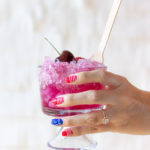 Homemade snow cone syrups made with real fruit, like strawberries, raspberries, cherries and blueberries
Ingredients
1 cup desired fruit, fresh or frozen
3 tbsp granulated sugar
4 tbsp water
Instructions
In a small saucepan on the stove, combine fruit, sugar and water over medium heat
As it simmers and the fruit softens, use a spatula to break it up or pop the berries to release the juice
Simmer about 5 minutes until sugar is absorbed and the fruit has mostly dissolved
Strain the syrup through a sieve to remove pulp and seeds, and store the fruit syrups in small bottles for easy pouring
Let syrups cool completely before making snow cones
Notes
Store syrups in airtight containers in the refrigerator for up to 10 days
Club Crafted https://www.clubcrafted.com/