/
DIY Happy Planner Divider from a Plastic Folder (Free SVG File!)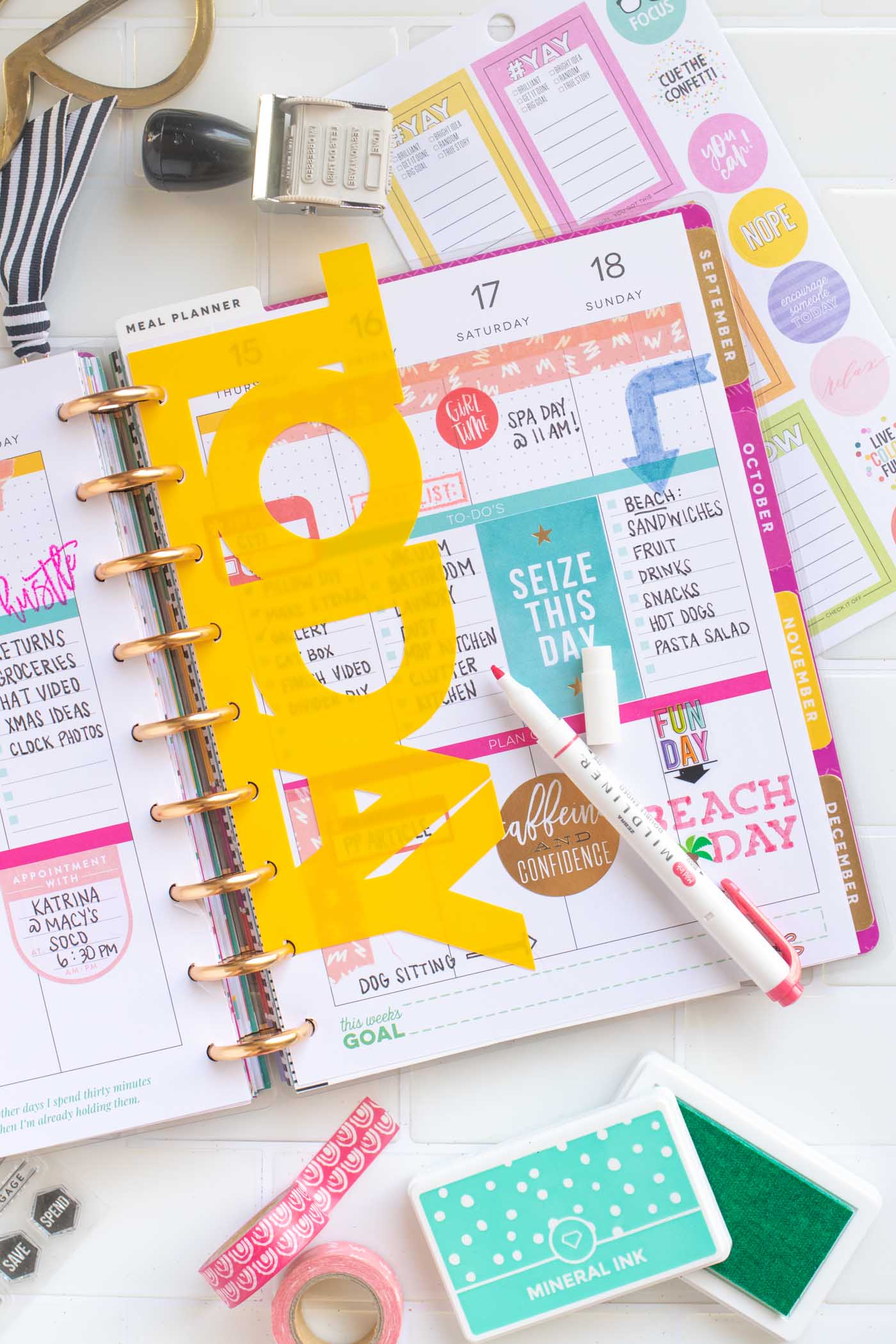 It's no secret that I LOVE my Happy Planner! I started using one years ago on the advice of my then-coworkers and still love to plan out my weeks in it. To mark the week, I made a DIY Happy Planner divider or today marker that makes it easy to always find the current week in my planner. Made from a plastic folder, this is a quick and easy Happy Planner DIY to help you personalize your planner. If you use another type of planner, simply adjust the size of this free SVG template to fit yours. I recently started to play around with more stamps and stencils in my planner, and it's such a fun way to add variety!
*This post was originally published August 28, 2019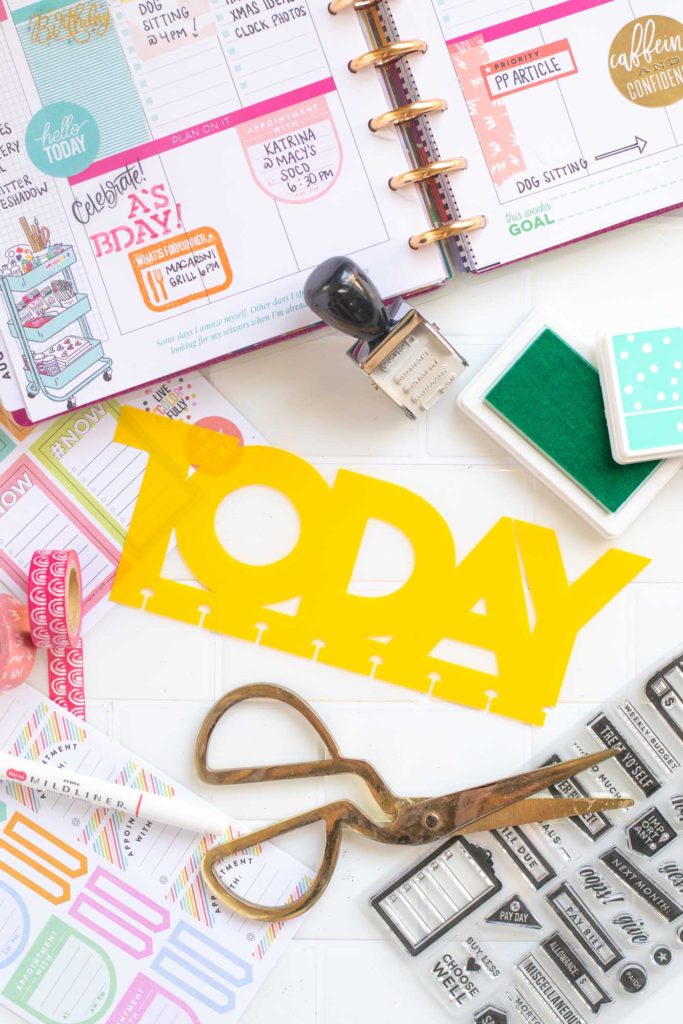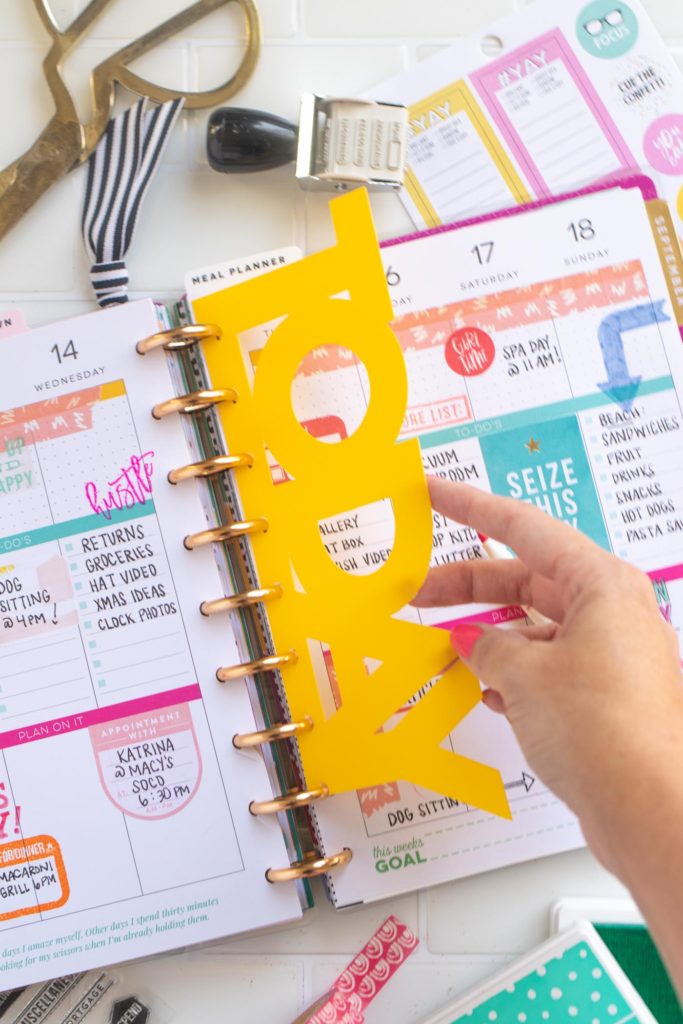 I've made other types of Happy Planner dividers before (such as my DIY Happy Planner folders with cardstock). Since it's back-to-school season, it's easier than ever to find these plastic folders for less than a dollar each. Make one in every color in case you get bored!
Grab your favorite Happy Planner stickers and get ready for the week with a fun planning sesh!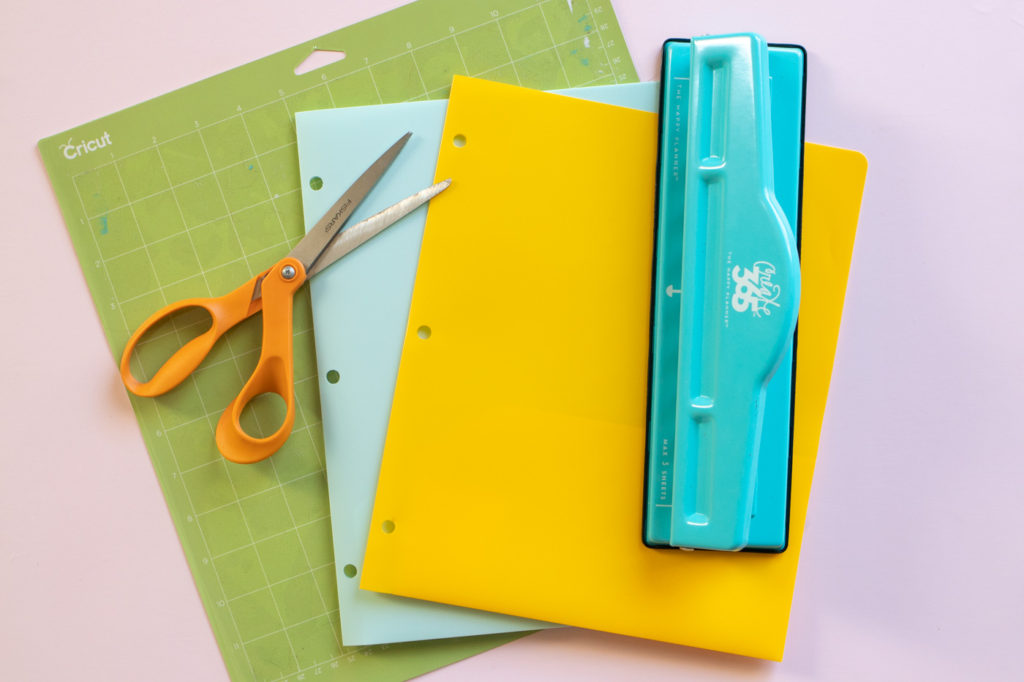 How to Turn a Plastic Folder into a Happy Planner Divider
Supplies:
Download the "today" marker free SVG file (automatic download)
Colorful plastic folder
Scissors
Standard Grip Mat
Cricut or similar machine
Happy Planner punch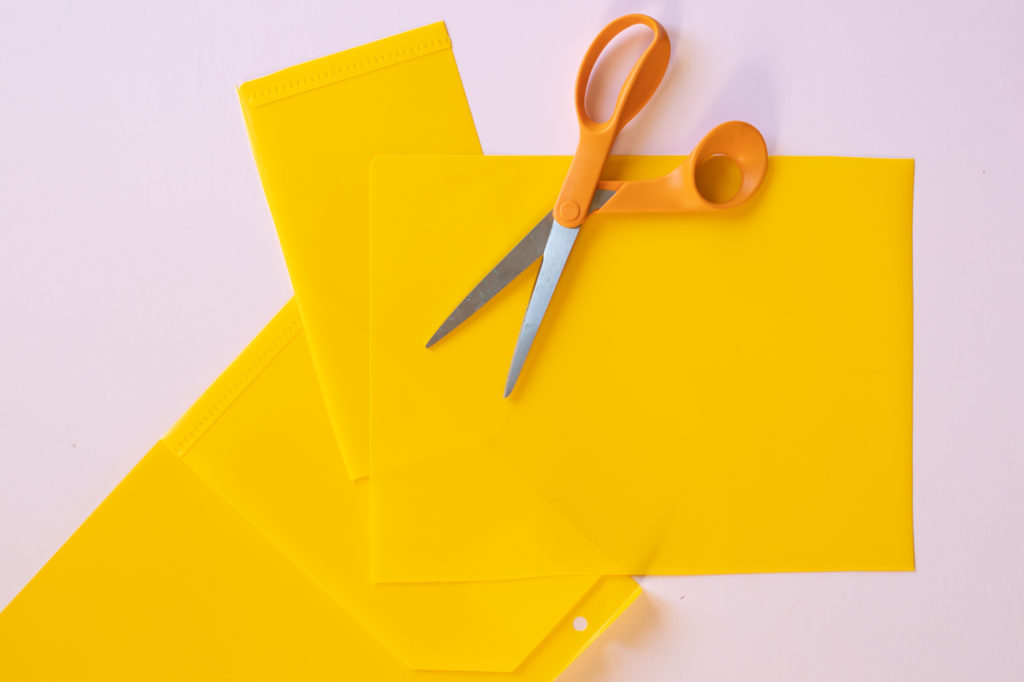 Step 1: Cut up the folder. You will only need one flat side of the folder.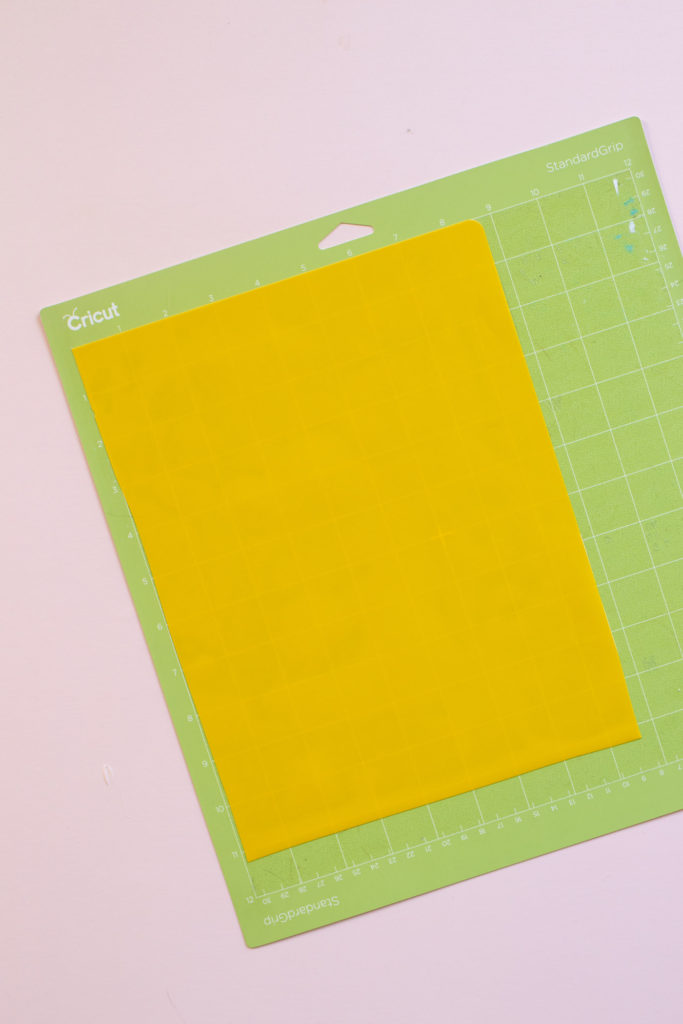 Step 2: Stick the cut-up folder to the Standard Grip Mat.
Step 3: Upload the SVG file of the today marker happy planner divider to the Cricut Design Center. Select all, right click and choose "Weld." Then continue to "Make It."
Step 4: Set your machine dial to custom. Search the custom library for "Clear Acetate" under the Plastics section. Cut out the today marker.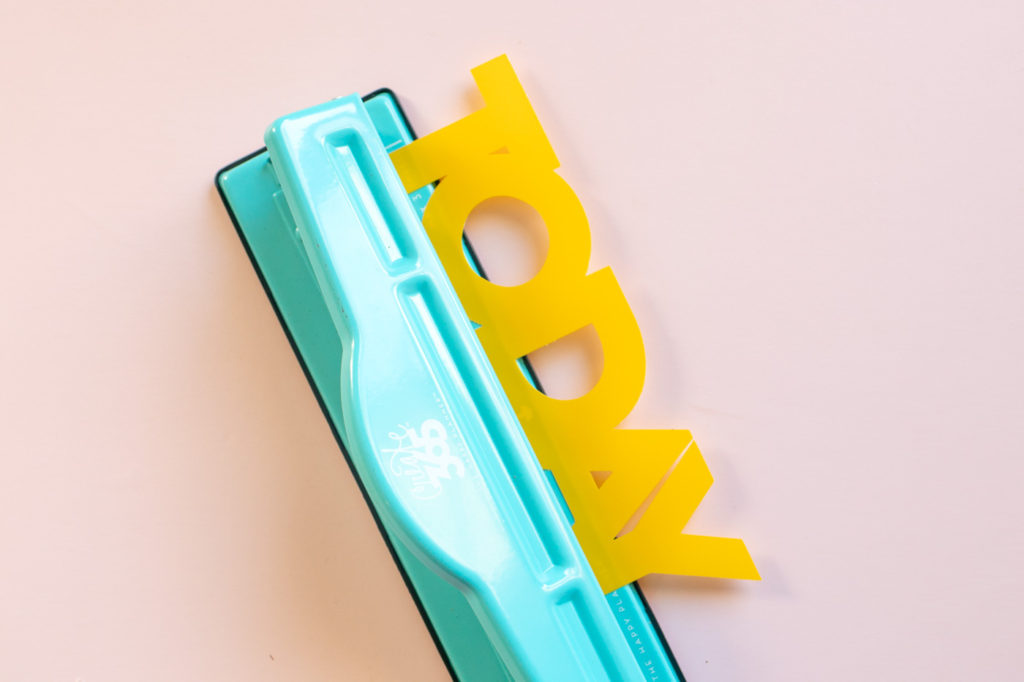 Step 5: Lastly, use the Happy Planner punch to punch along the bottom of the divider. You'll position it in your Happy Planner so that the top of the "T" sticks above the tops of the paper sheets, making it easy to open to the week.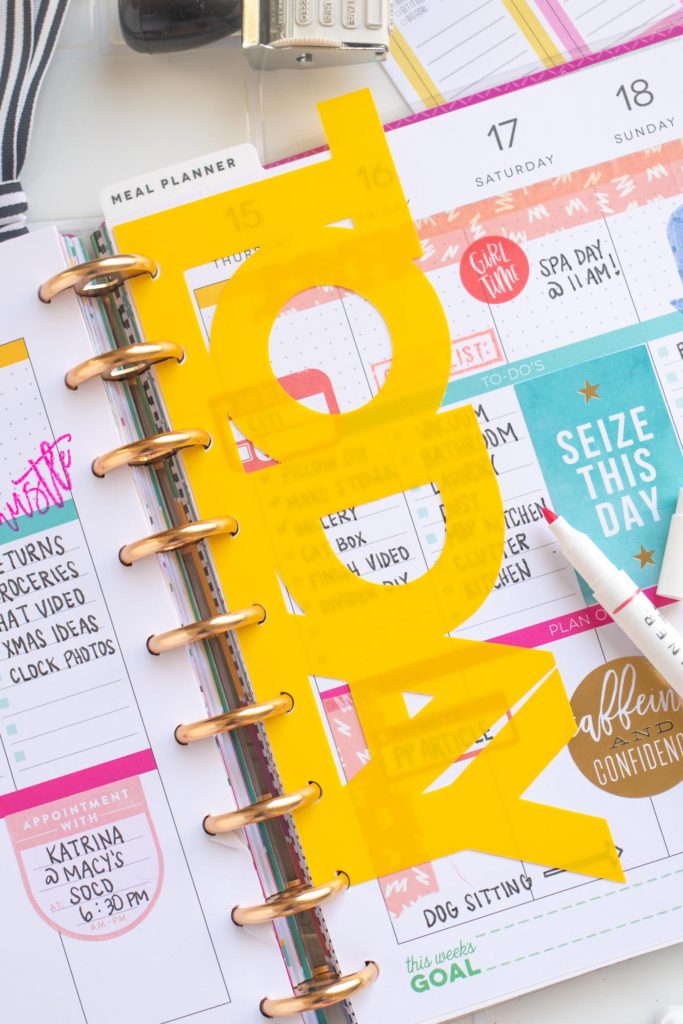 Thanks to the sturdy plastic folder material, this today marker will easily follow you from week to week and works as a great Happy Planner divider to keep your organized! Stay tuned – more Happy Planner ideas and projects coming soon!