/
Free Printable Recipe Cards + DIY Recipe Card Dividers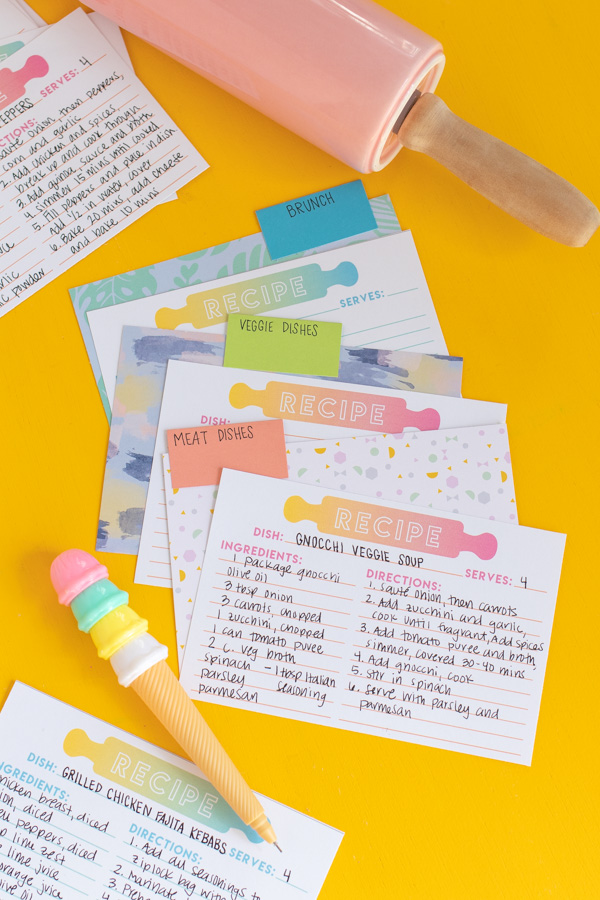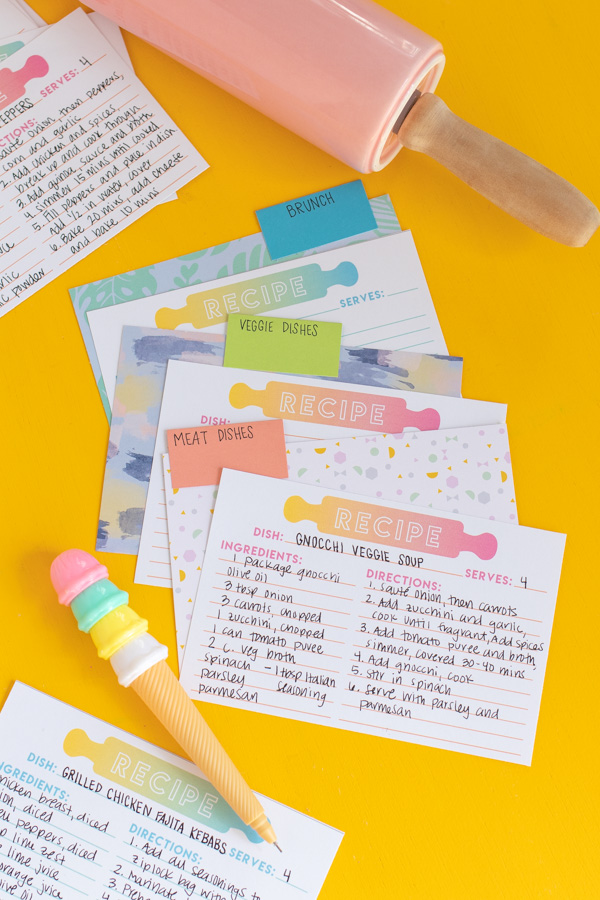 Don't get me wrong – I LOVE Pinterest for finding new recipes and organizing all of my ideas, but I actually prefer traditional recipe boxes. That's why I was so excited to make these free printable recipe cards with a pretty gradient look as well as DIY recipe card dividers to organize all of my favorite tried-and-true recipes. Usually, I try new recipes from Pinterest and Andrew and I decide if we like it enough to make it again. If so, I write it down on these printable recipe cards and organize it so that it's easy to pull our favorites! It's a system that works well for us, especially because we're not very adventurous eaters, ha!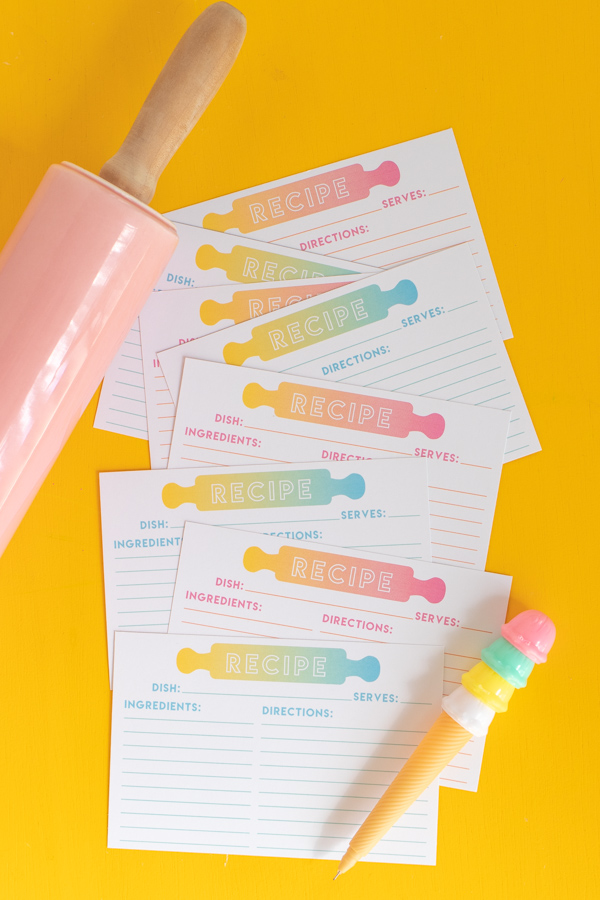 For starters click here to download the free printable recipe cards! You'll have both a blue/green gradient and a pink/yellow gradient.
Print these gradient recipe cards on a white cardstock and trim along the dark outlines. Then simply write in your favorite recipes! If you want to get really fancy, I suppose you could even type in the text using Adobe. Each card is 4 x 6 inch to fit a standard recipe box.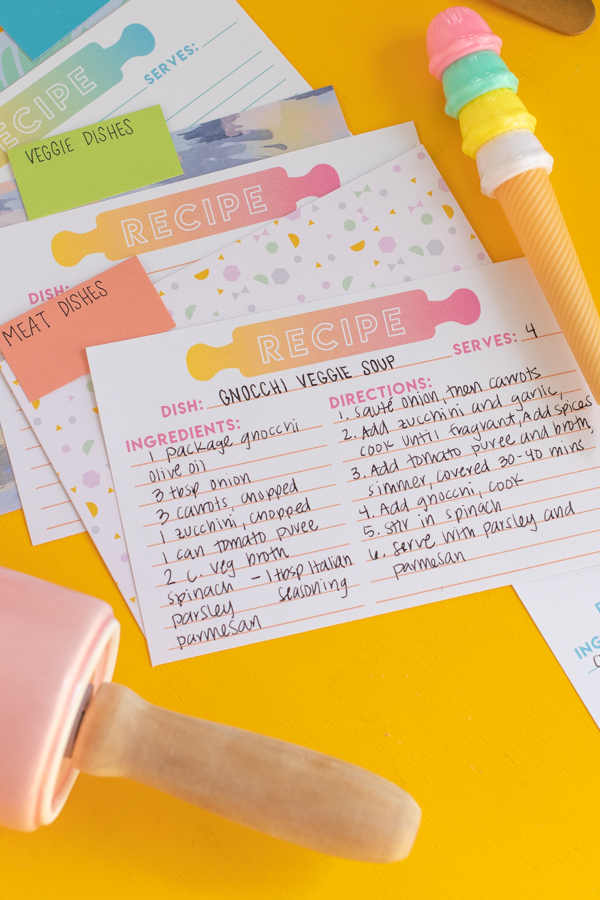 How to Make Recipe Card Dividers with Patterned Cardstock
I have SO MUCH paper in my craft room! Unfortunately, I don't find the time to use it much for my other hobbies, like scrapbooking, so I wanted to use a few of my favorite patterns to make these simple recipe card dividers with patterned cardstock. You can see I used a mix of papers from the former A Beautiful Mess Messy Box subscription and a paper by Amy Tangerine. Combined with tabs made from solid colored cardstock, you can customize the recipe card dividers with any titles!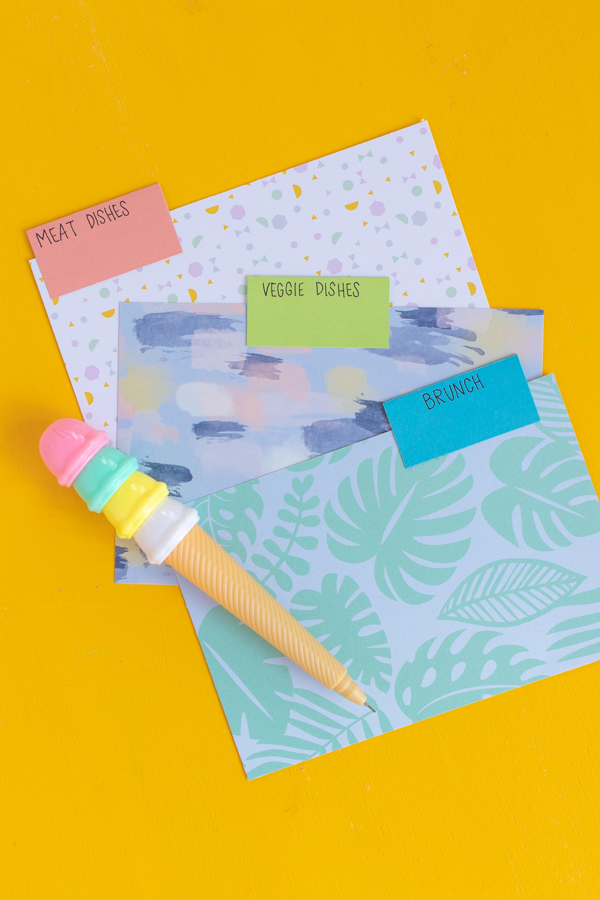 Supplies:
Patterned cardstock paper
Solid cardstock paper
Paper trimmer
Double sided tape
Pen/marker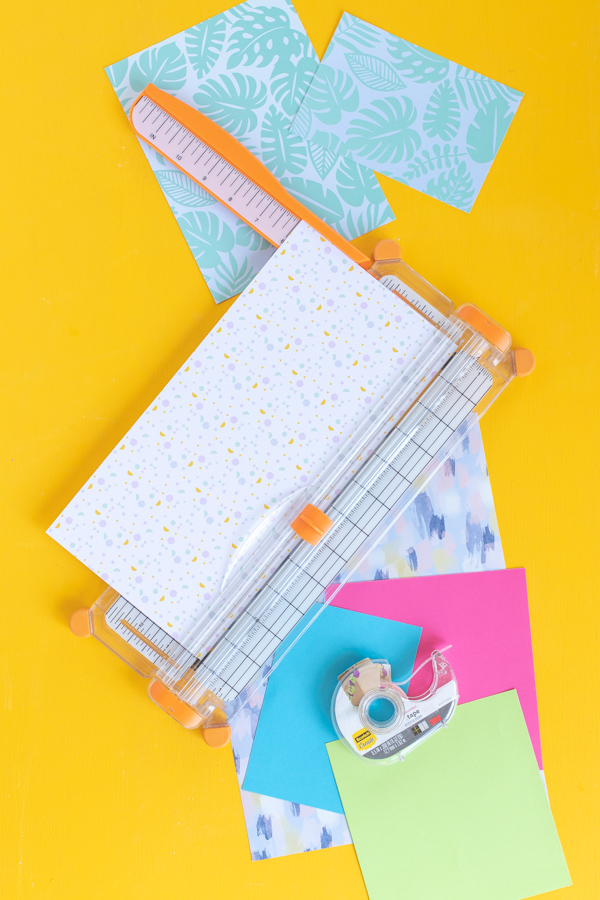 Step 1: Cut each piece of patterned cardstock to 4 x 6 inches or the alternative size of your recipe box.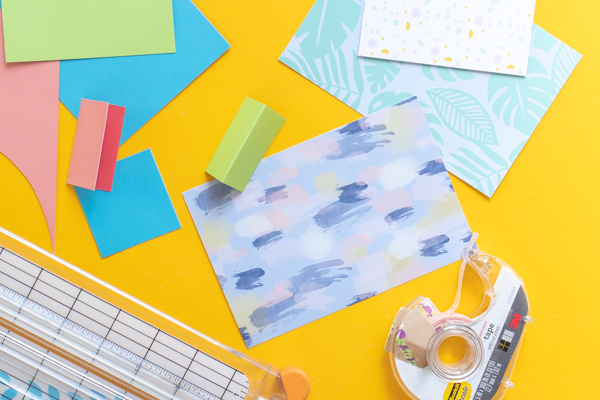 Step 2: Cut "tabs" of coordinating solid cardstock about 2 x 2 inches. Fold in half.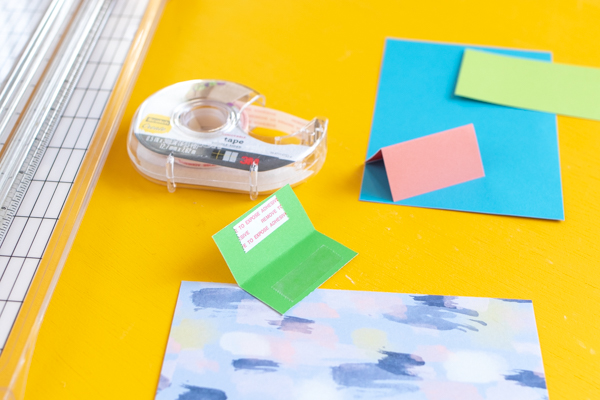 Step 3: Place a piece of double sides tape on the inside of the tab to either side of the fold.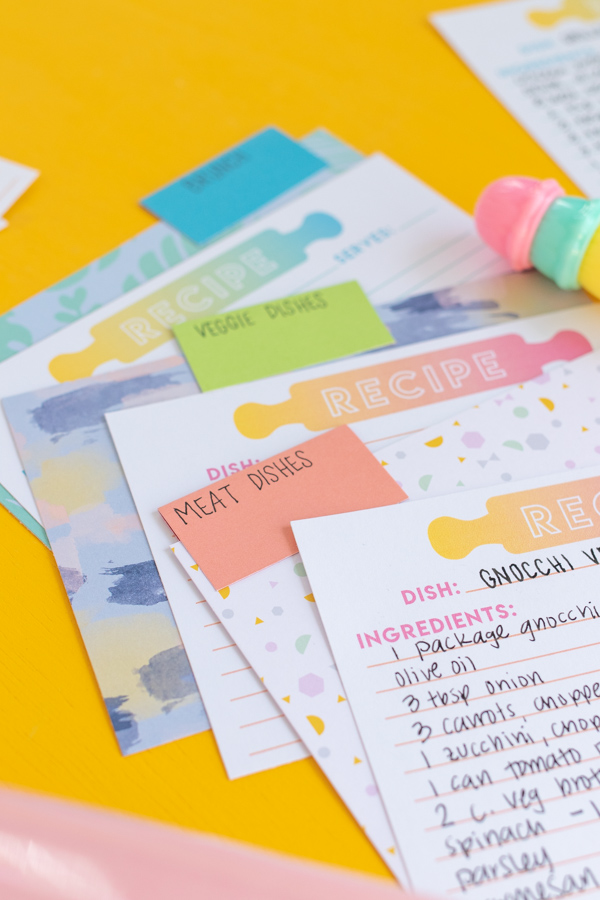 Step 4: Sandwich the tab on top of the patterned cardstock, with about 1/2-inch on top of the paper and 1/2-inch sticking up. You can position each one differently so that they are all visible.
Then you can write in your recipe card titles, like "meat dishes," "snacks" or even make enough recipe card dividers to organize your recipes alphabetically. They're easy enough that you can make a ton of them!
Organize the gradient-style printable recipe cards and patterned recipe card dividers together in a recipe box so you can always access your favorites! Stay tuned – I hope to share a recipe box makeover tutorial soon too!
Recipe card design by Madison Amata