/
DIY Furby Costume // 90s Toy Costume for Halloween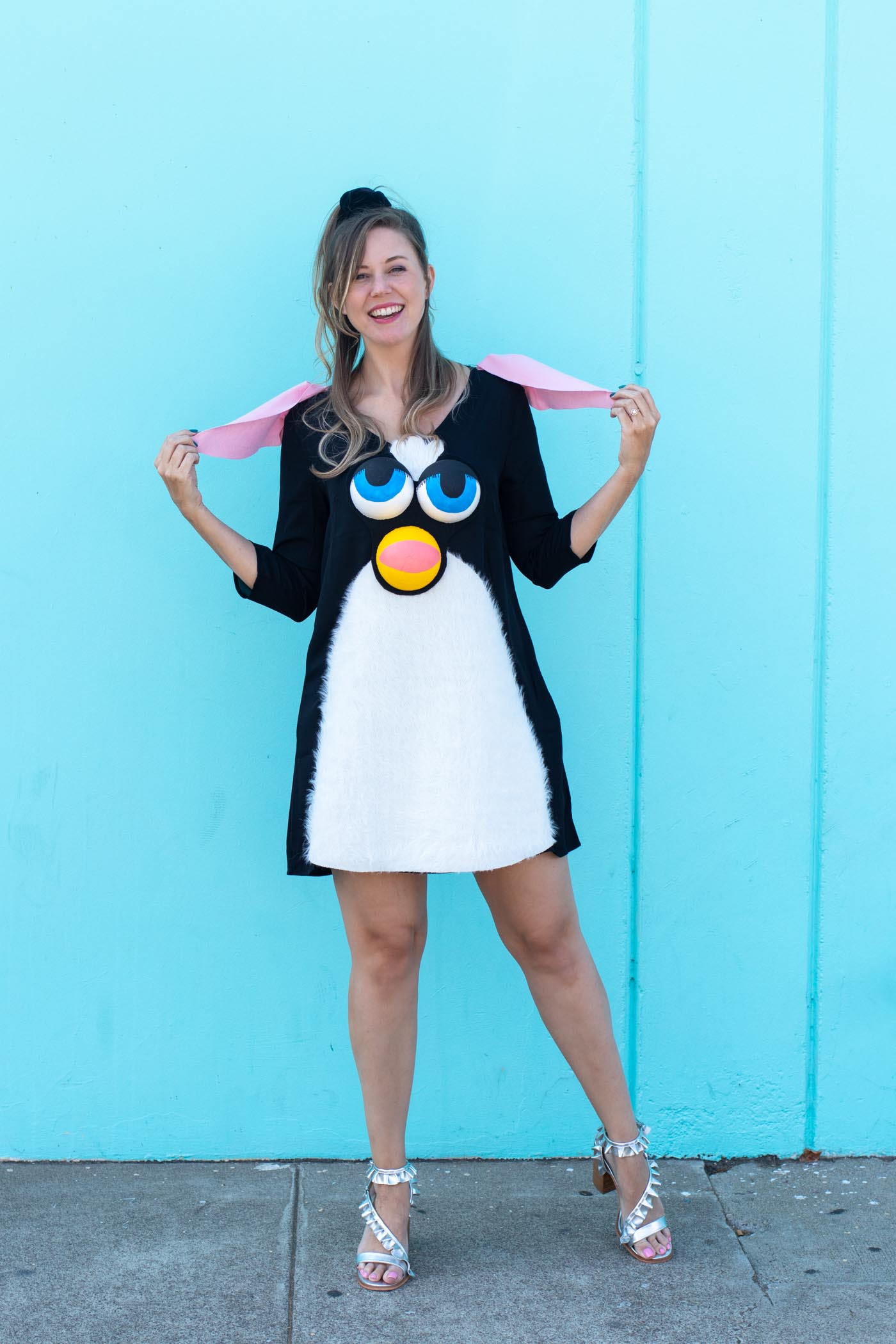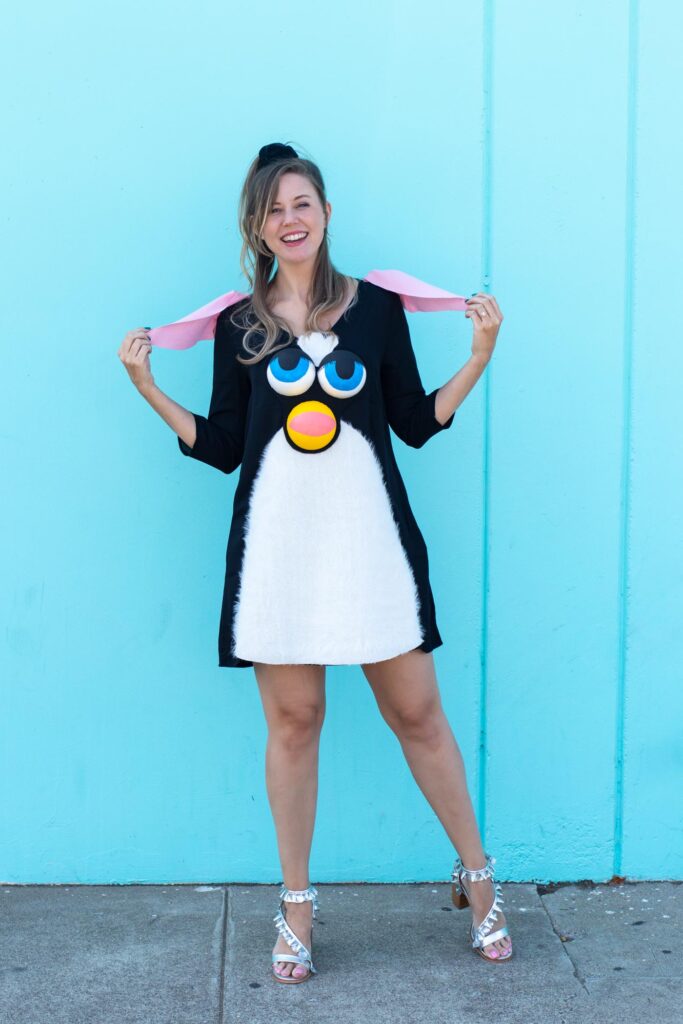 Fuuuurby! I was so excited to bring my favorite (kind of creepy) 90s toy to life for Halloween this year with a DIY Furby costume! In case you haven't noticed, I'm on a 90s kick lately and reminiscing about a few of my favorite 90s toys in the form of costumes, like my PEZ container costume or my Bop It! costume. Does anyone else remember stuffing their Furby in a drawer to try to get it to shut up? Or it terrifyingly waking up in the middle of the night? Regardless, it was still one of my favorite and most memorable toys. It also makes the perfect costume, even at the last minute!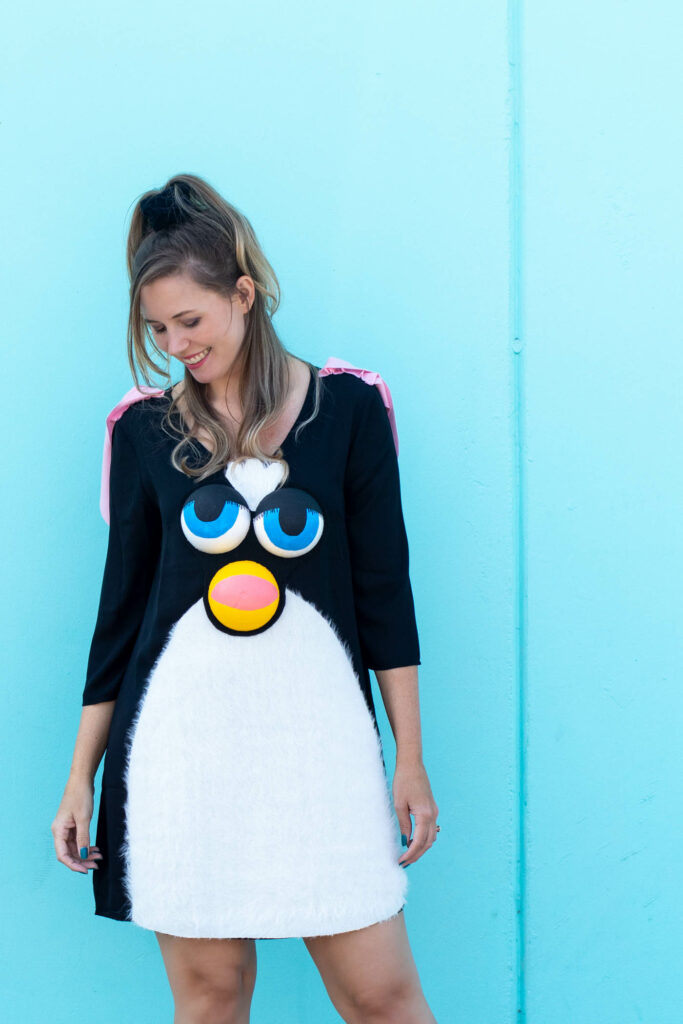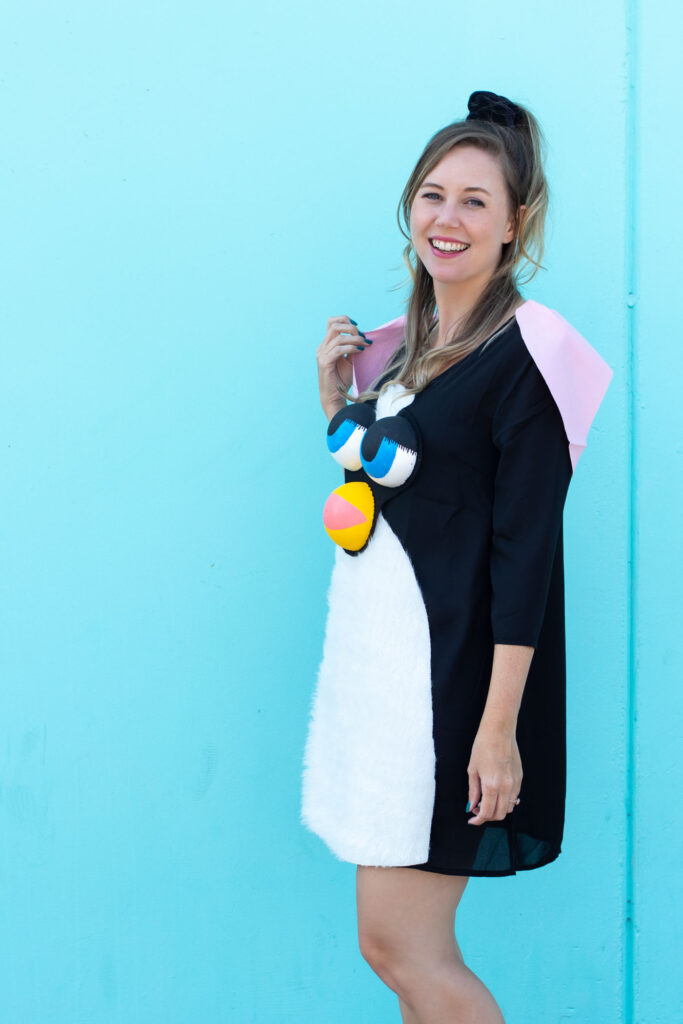 As I start sharing all of my DIY Halloween costumes, everyone always asks me which one I'll actually wear for Halloween. Well, this year I'm choosing the Furby costume! I always hand out candy at my aunt's house for Halloween, and we're attending a Halloween party the weekend before, and the Furby costume is ideal because it's easy to move around in. (That said, the Bop It! costume is also comfortable!) My favorite costumes are ones that are made from a dress so they're easy to wear! Don't worry, if dresses aren't your thing, you can try making this 90s toy costume with a long t-shirt to pair with pants.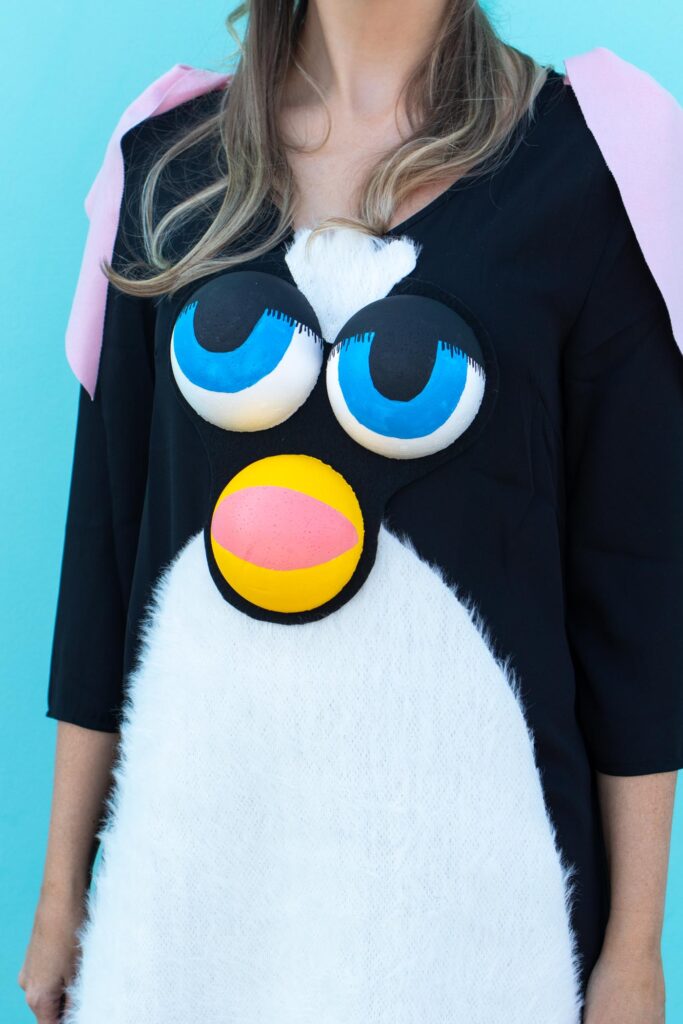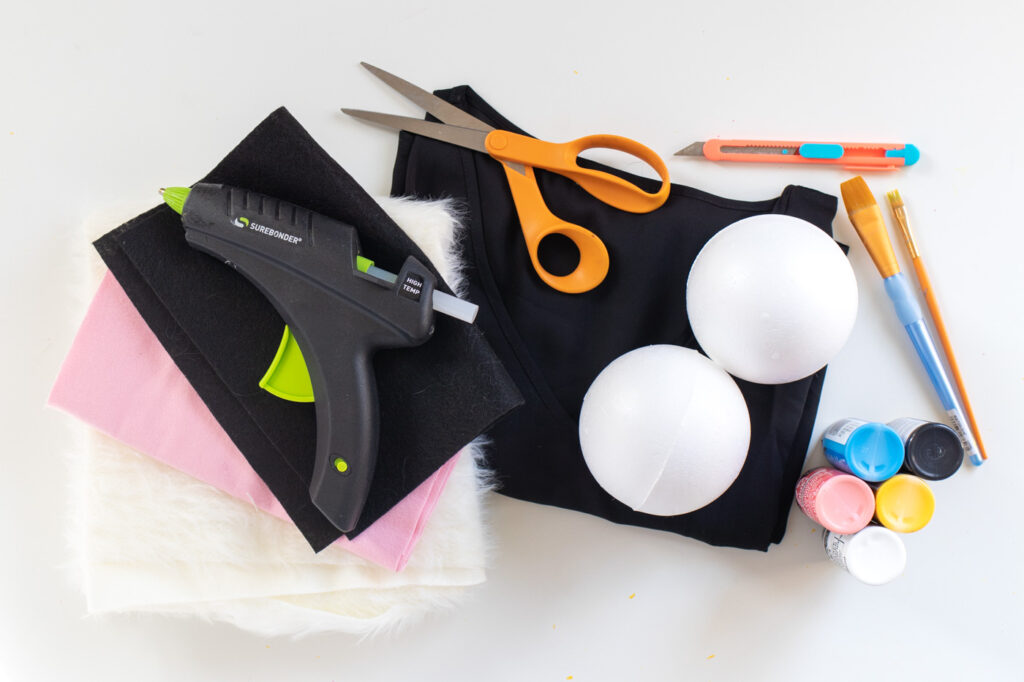 Supplies:
Black Dress (no stretch recommended)
2 small styrofoam spheres
1/4 yard faux fur
1/4 yard pink flannel
Glue gun
Scissors
Craft knife or craft saw
Black felt
Acrylic paint, black, blue, yellow and pink/red
How to Turn a Dress into a Furby Costume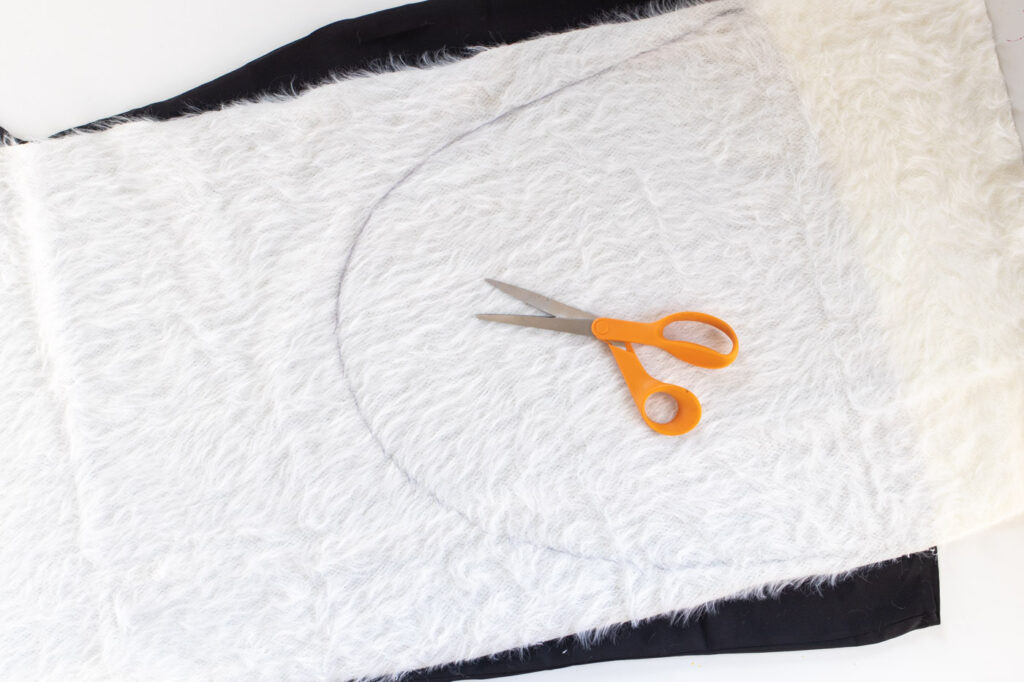 Step 1: Lay your dress flat. Place the faux fur on top and draw an arch for the belly fur and cut it out. Use a glue gun or fabric glue to glue the belly fur to the front of the dress. Even out the bottom.
Step 2: Cut a small tuft of fur for the forehead. Wait to glue the rest of the pieces are ready.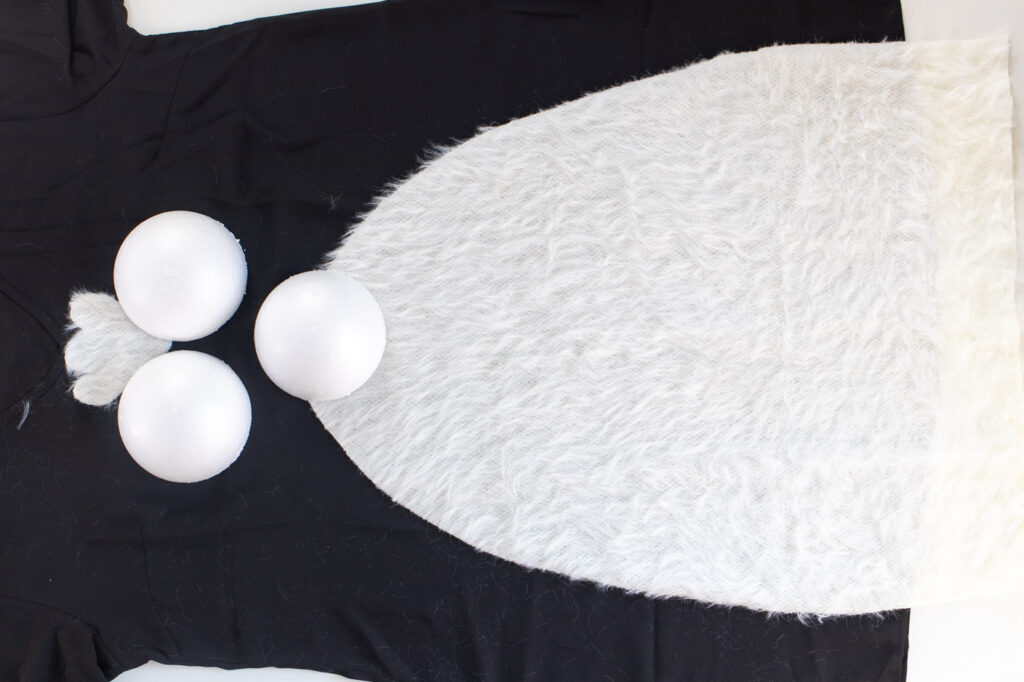 Step 3: Use a craft knife or craft saw to cut the squares in half. Keep three for the Furby costume.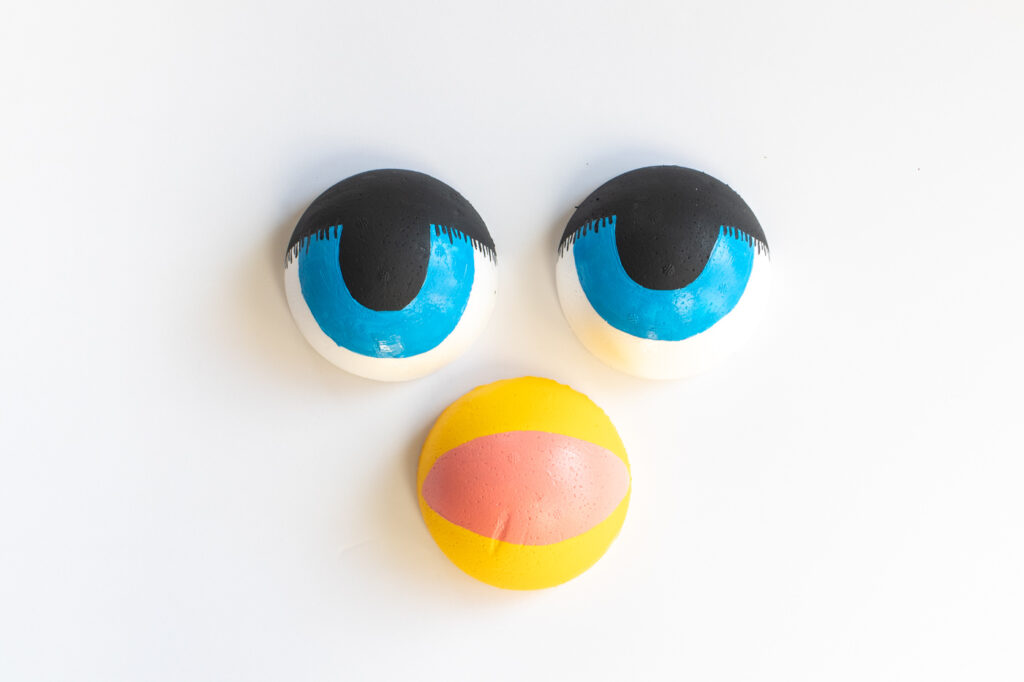 Step 4: Paint the spheres eyes and a beak. Be sure to add eyelids and lashes. Use several coats of paint as needed and let dry completely.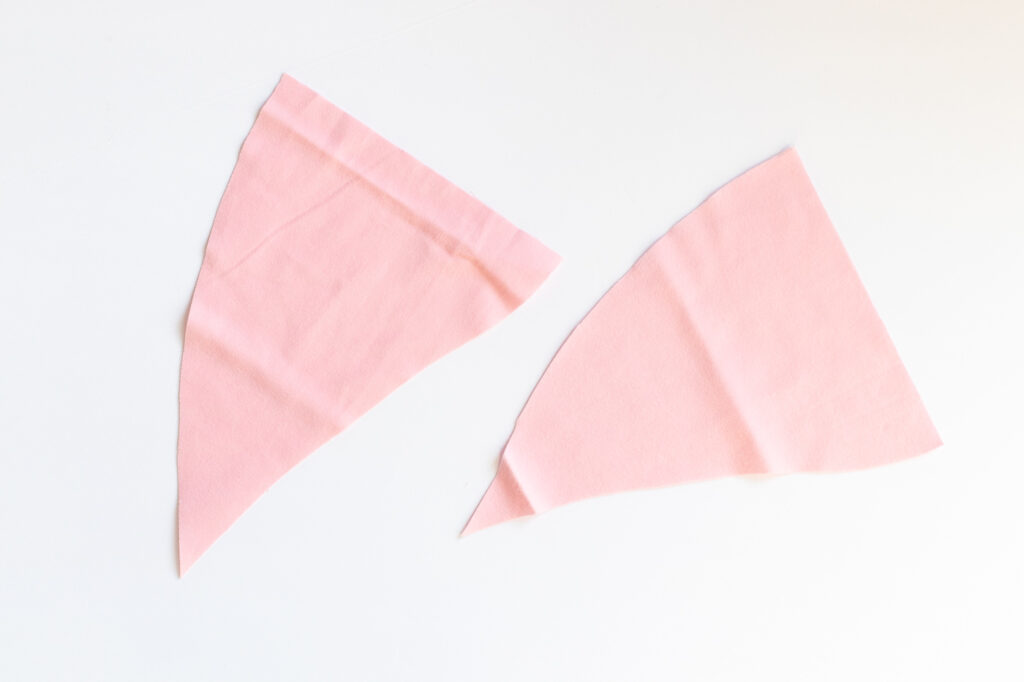 Step 5: Fold the pink flannel in half. Cut two large triangle shapes for the Furby ears. Iron if needed to remove creases.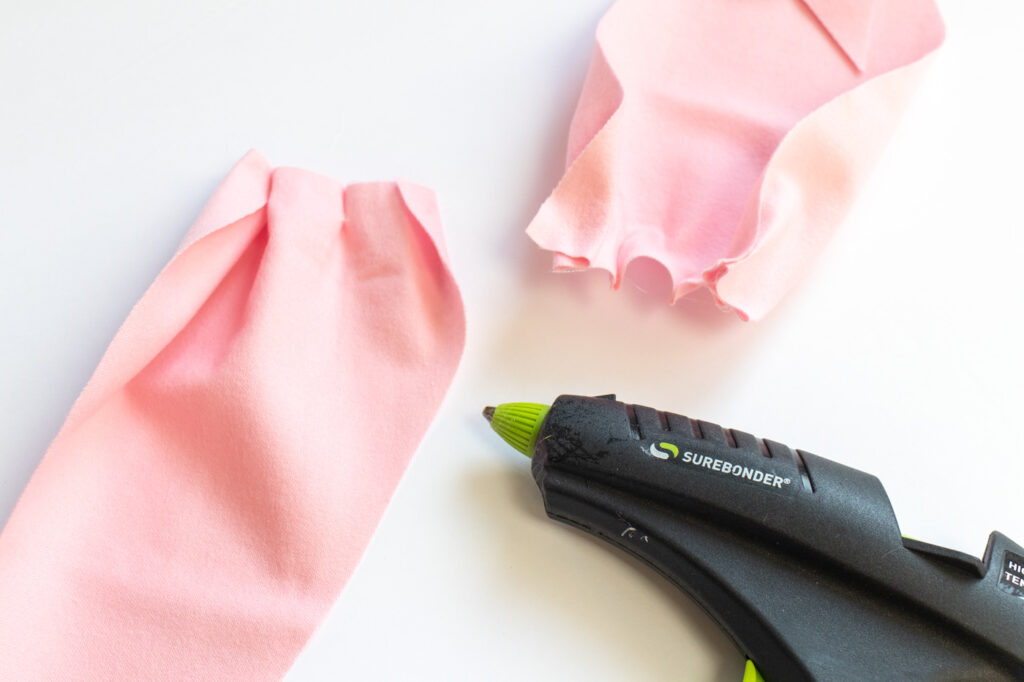 Step 6: Scrunch the fabric at the short side of the triangles. Glue random pleats, then glue to the shoulders of the dress to create floppy ears.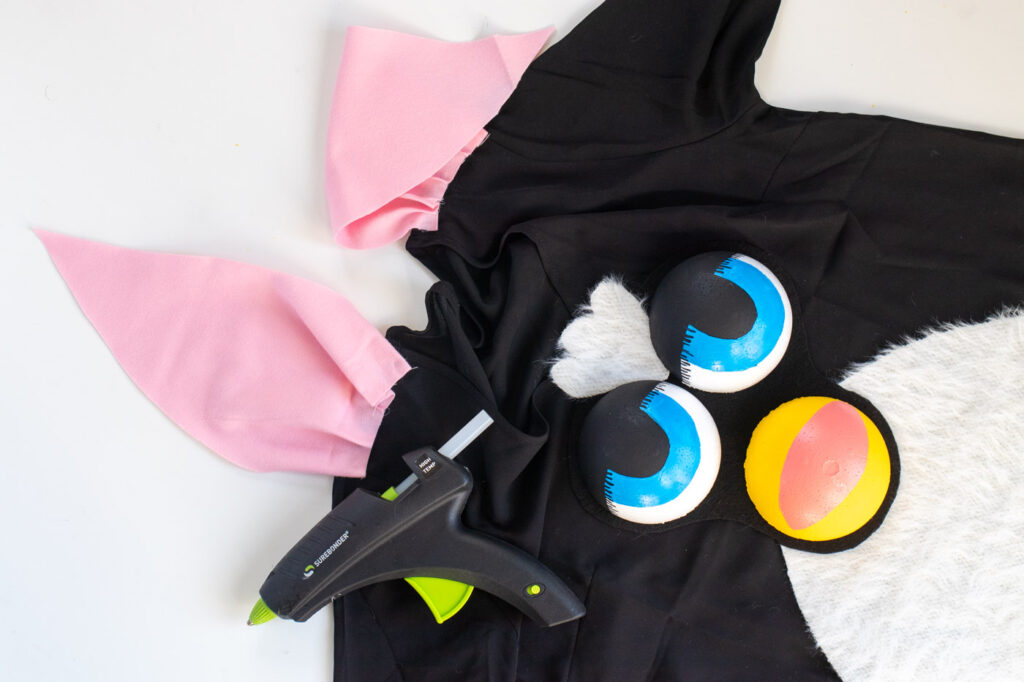 Step 7: Lay out the Furby face on the dress. Cut out the black felt so that it barely outlines the eyes and mouth.
Step 8: Glue all pieces in place so that the eyes and beak are on the felt and the felt is on the fur.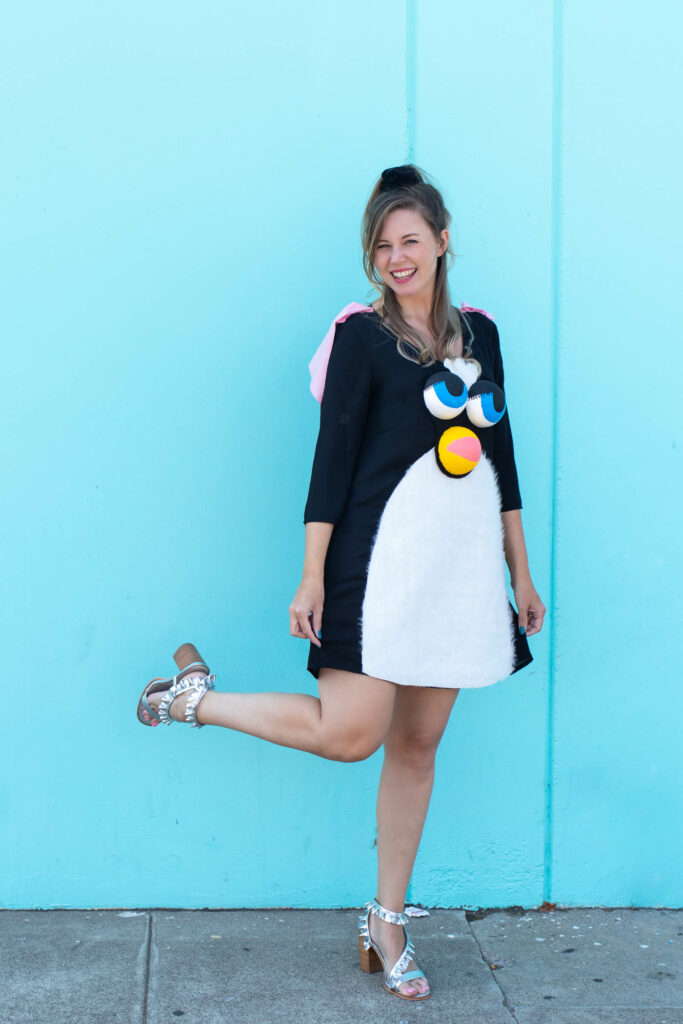 Once all of the glue is set, you're ready to wear this Furby costume! Add some fun 90s accessories like a choker necklace or a scrunchy to really drive home the 90s theme.