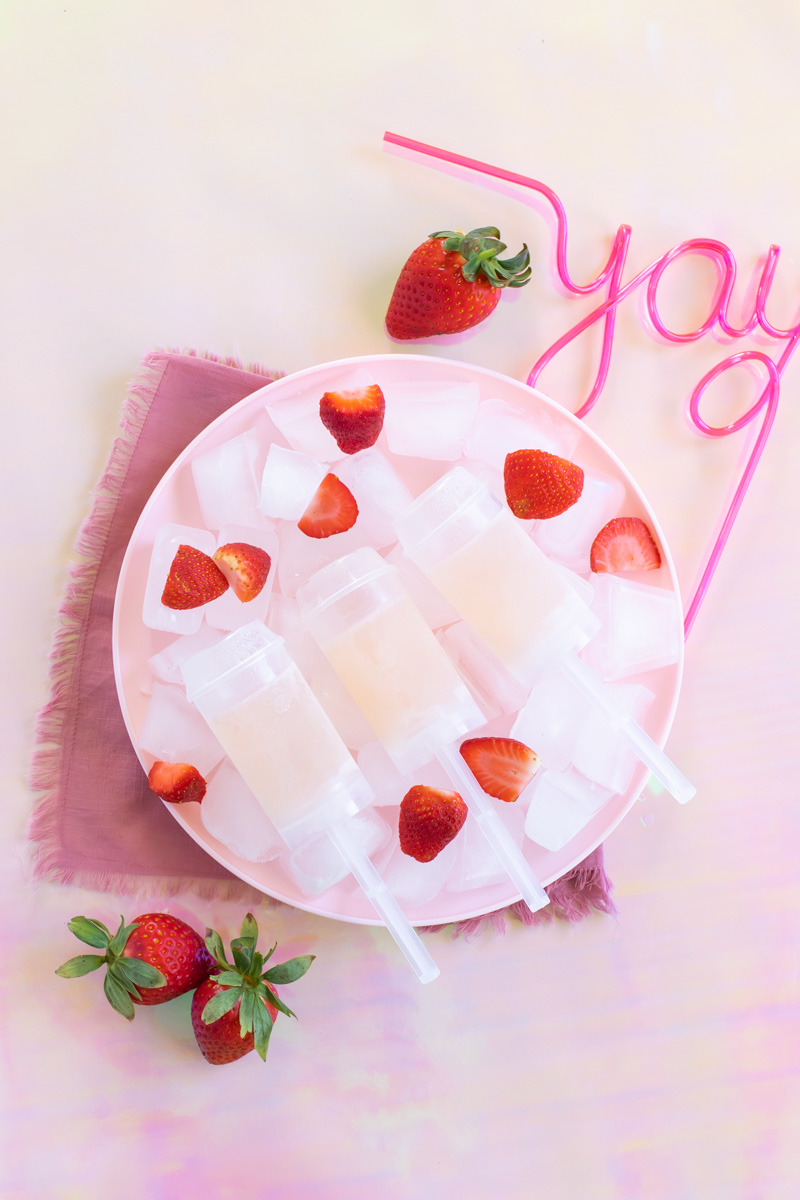 I know it's still February, but the weather warms up early in SoCal, so I thought I'd get a head start and share a simple ready for these rosé push pops! Featuring your favorite rosé, these 3-ingredient popsicles are perfect for a daytime get-together or relaxing poolside. Anyone else looking forward to pool days?! These rosé popsicles are easy to make in a push pop form or any other popsicle mold, so there's almost no effort required. I used the leftover wine from my printable wine labels for Galentine's Day! Yes, I kept them all for myself…no shame. Plus, I love these reusable push pop containers because it helps contain the inevitable mess!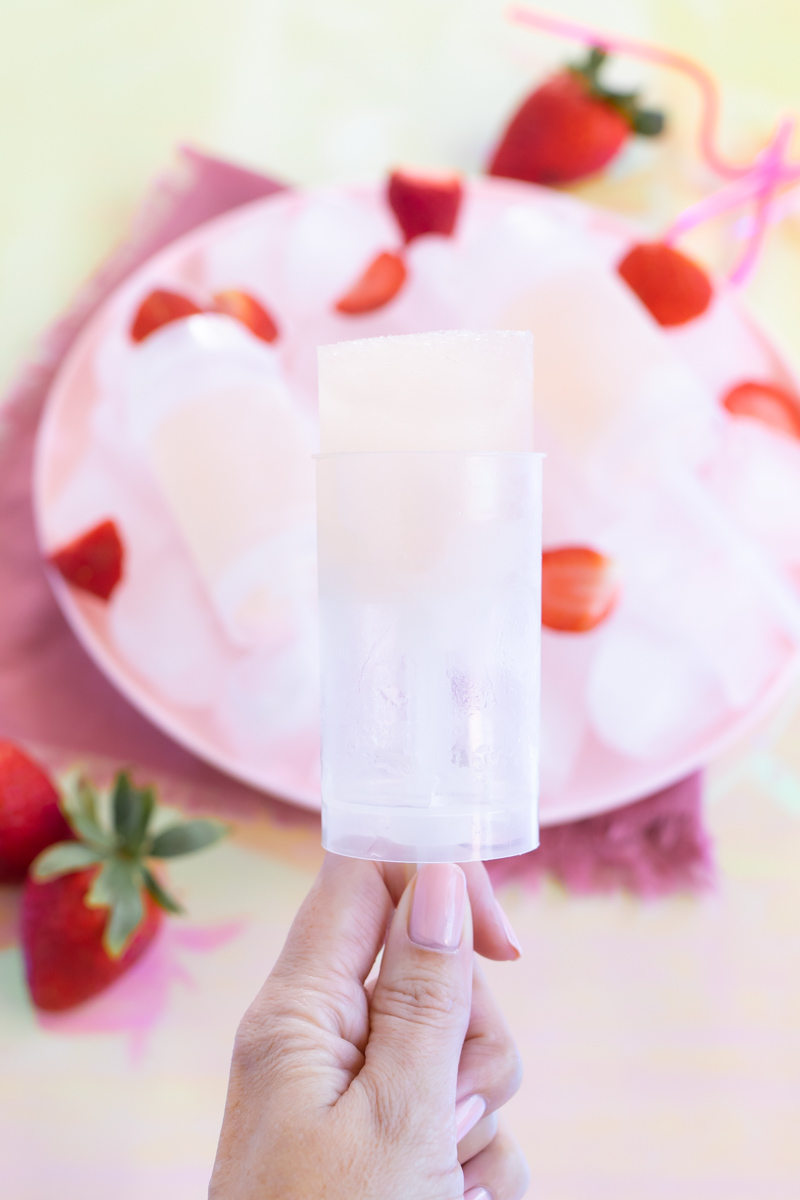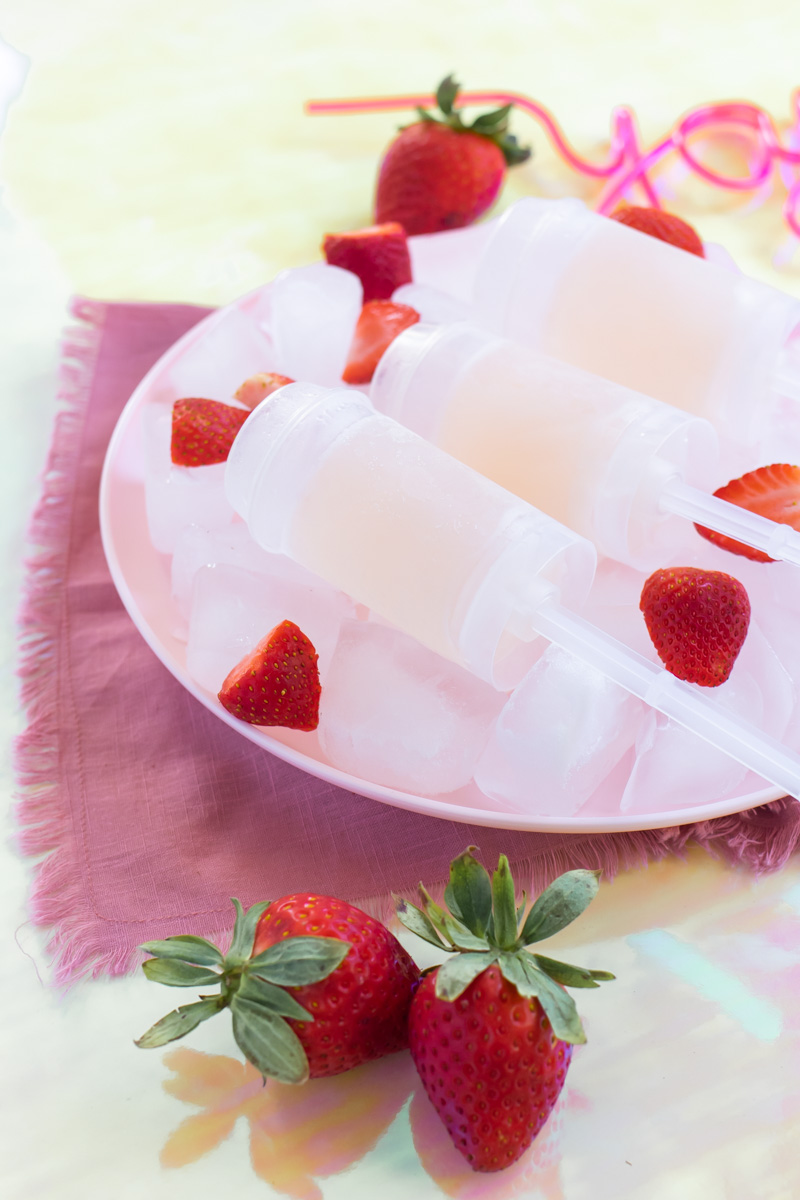 Keep scrolling for the recipe card to make these rosé push pops or rosé popsicles at home! 👇🏼
What's in a rosé popsicle, you ask? In this case, I combine a pink wine with pink lemonade and vodka (or other spirit) for delicious, lightly alcoholic rosé push pops. They are tasty and definitely stronger than you think, so take it easy! Of course, you can also skip the additional alcohol and make these frosé pops with just wine and lemonade. You can even add fruit if you're using a traditional popsicle mold. Strawberries or raspberries would be the perfect fit!
My banana split popsicles are still my favorite popsicle recipe! These are a close second though.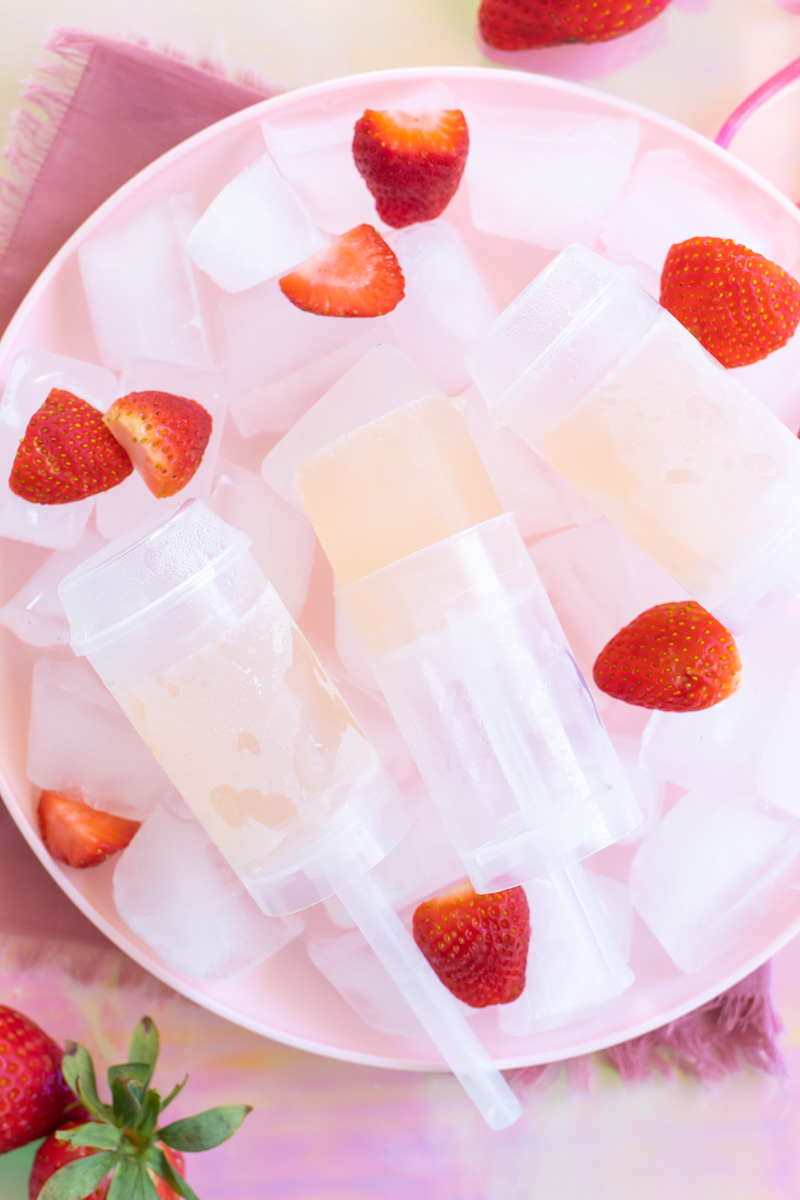 What's the difference between popsicles and push pops?
Technically, I call these rosé push pops because of the containers I use. These push pop containers allow you to push up the popsicle as you go, helping contain the mess. They're also used for cakes and other desserts! However, you can easily make popsicles instead. A traditional popsicle mold works just as well, and you can add in slices of strawberries for some fun pops of red! Either way, they're just rosé popsicles.
Psst, my simple iced tea popsicles are a reader favorite!
Rosé Push Pops
2018-08-10 10:28:38
Refreshing, alcoholic push pops made with your favorite rosé and lemonade, perfect for summertime
Ingredients
2 cups rosé (still or bubbly)
1 cup pink lemonade
Up to 1/4 cup vodka or desired alcohol, optional
Instructions
Stir all ingredients together in a large bowl or measuring cup
Pour into push pop containers, place caps on top and freeze upright for 5 hours until solidified
Club Crafted https://www.clubcrafted.com/