/
Painted Rainbow Macarons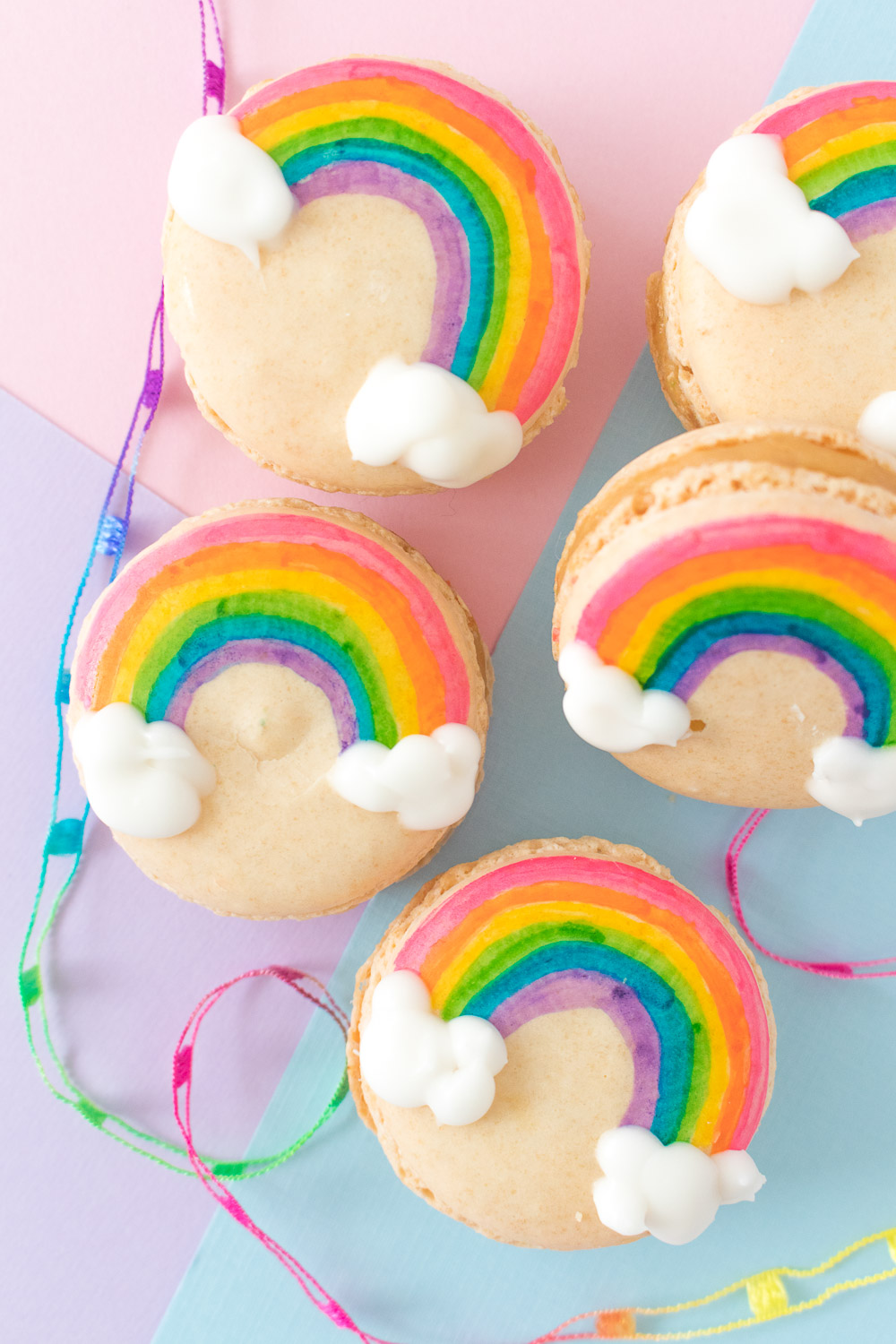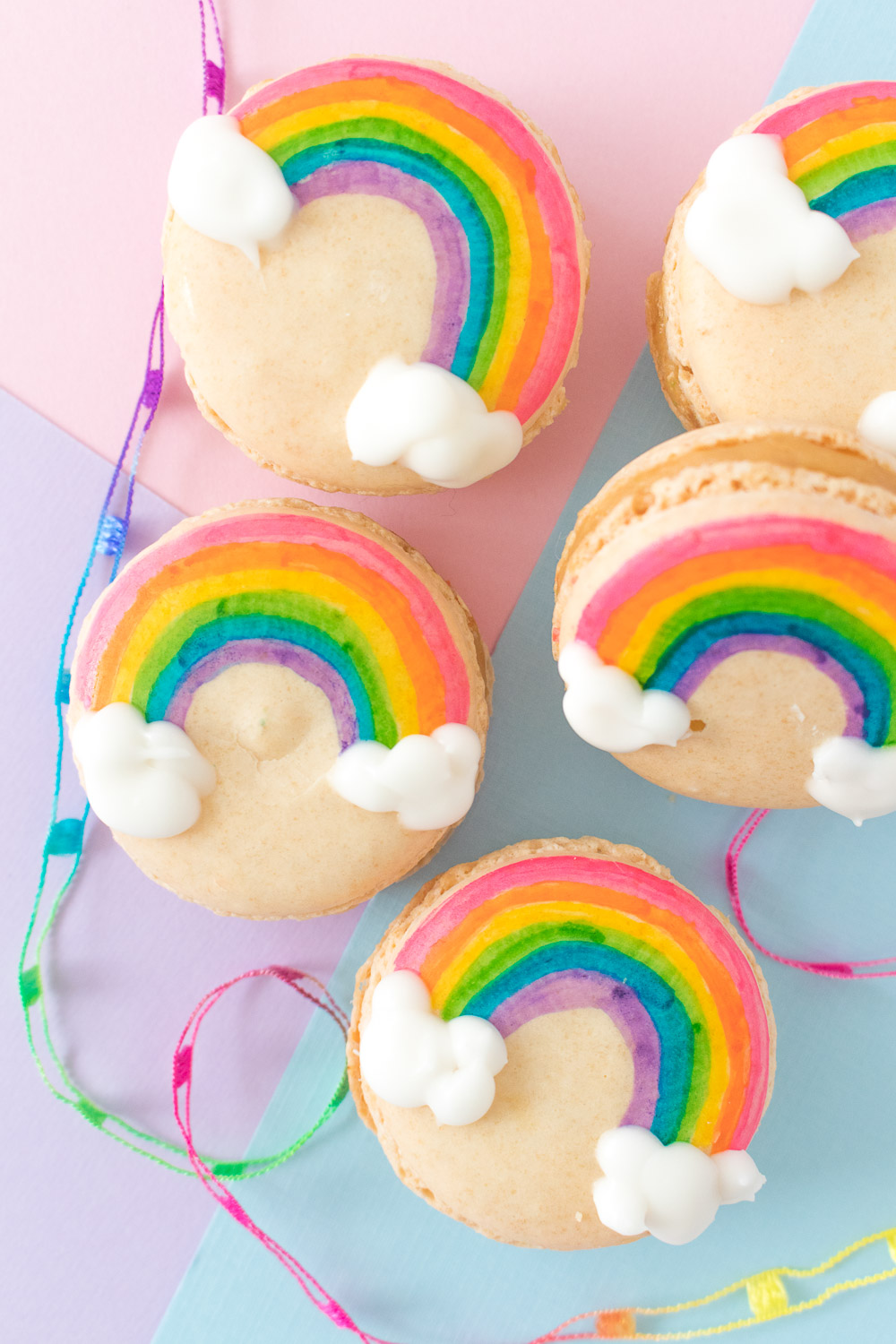 I feel like I say this every week, but I'm amazed how quickly this year is flying by. Since it's already March (HOW?!) I thought I should sneak in at least one St. Patrick's Day related project for you all! These simple painted rainbow macarons are the perfect way to add a rainbow to a treats table, and obviously, you can enjoy them any time of the year. Food markers are such a gift to people like me who can't actually make macarons…at least I can decorate them! Rainbow macarons are pretty, tasty and easy enough to make that anyone can since I used store-bought macarons. If you can make your own, power to you! I'm still a work in progress, ha!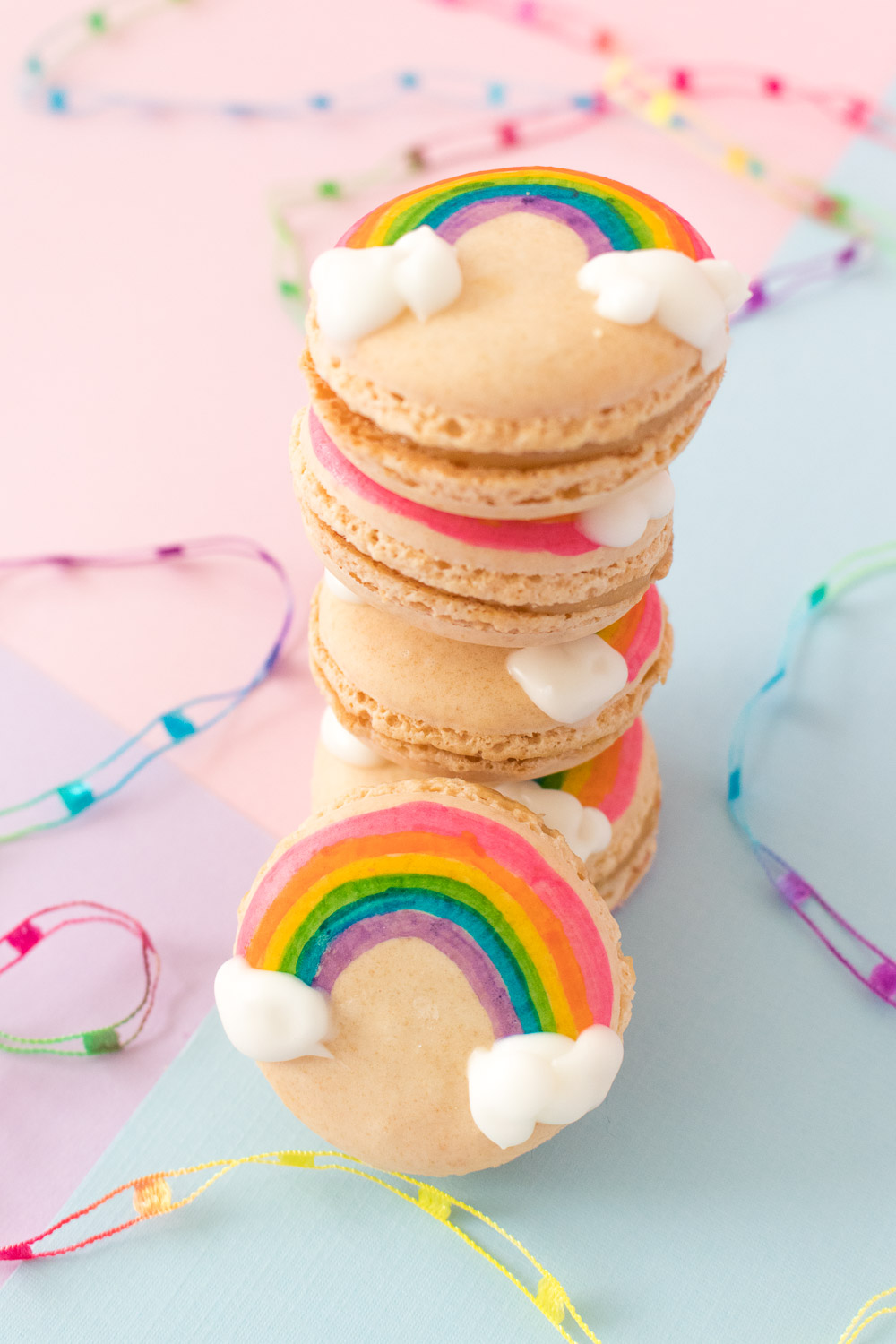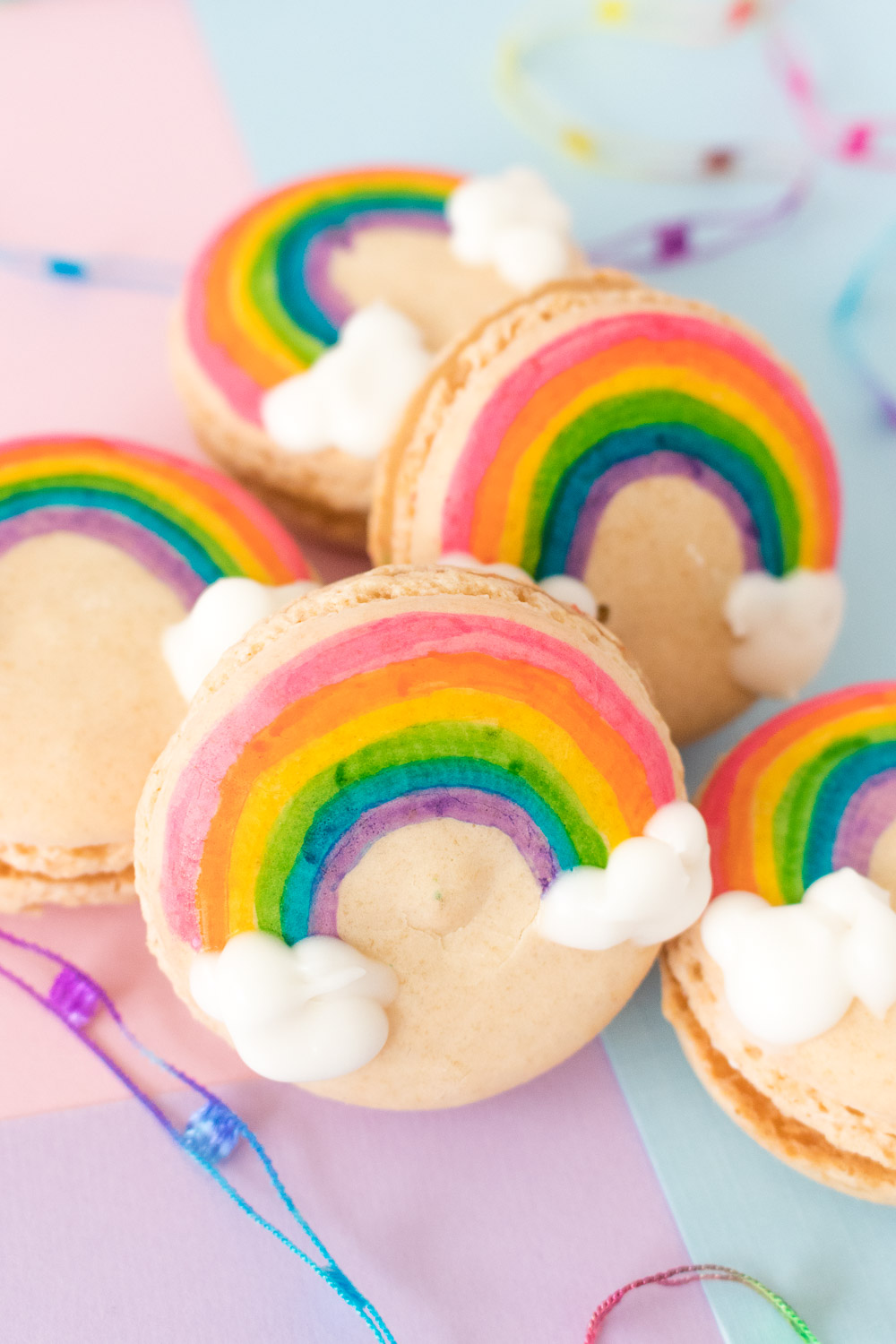 There's a French bakery near my house that sells a huge variety of macarons, so I feel like a kid in a candy store when I walk in. Grab your favorites and decorate them with this quick rainbow pattern!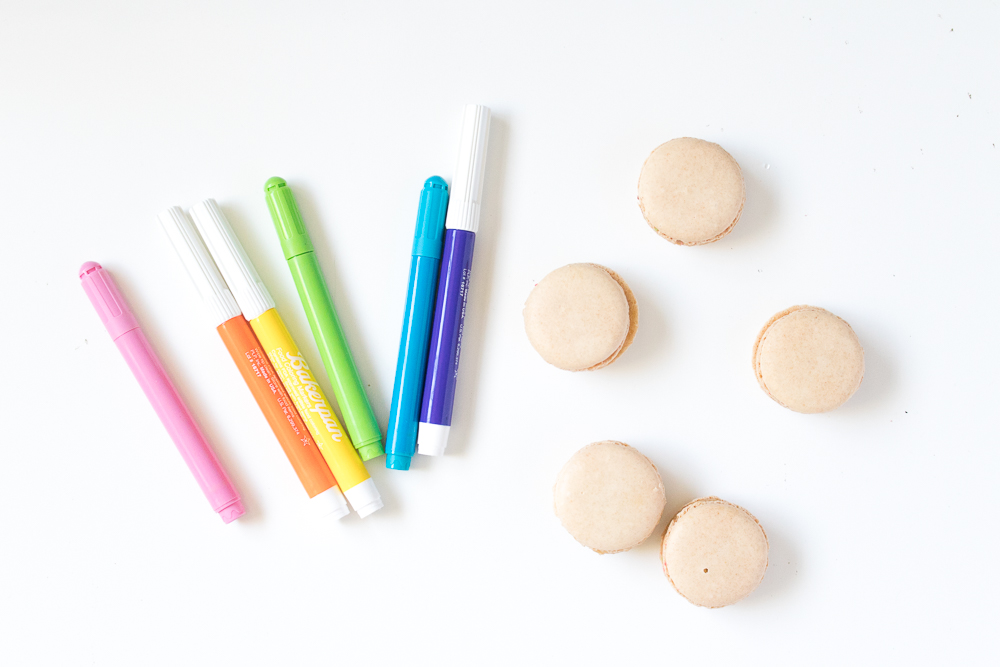 Supplies:
White/light colored macarons
Food safe markers, rainbow of colors
White royal icing
Pastry bag
Small round piping tip
Step 1: Draw a pink/red line along the edge of the macaron (careful, they're fragile) so that it reaches about halfway around the circle.
Step 2: Then add the orange, yellow, green, blue and purple lines.
Step 3: Whip up a batch of royal icing (I like this recipe from Wilton) or use a store-bought version and move to a pastry bag fitted with a small round piping tip.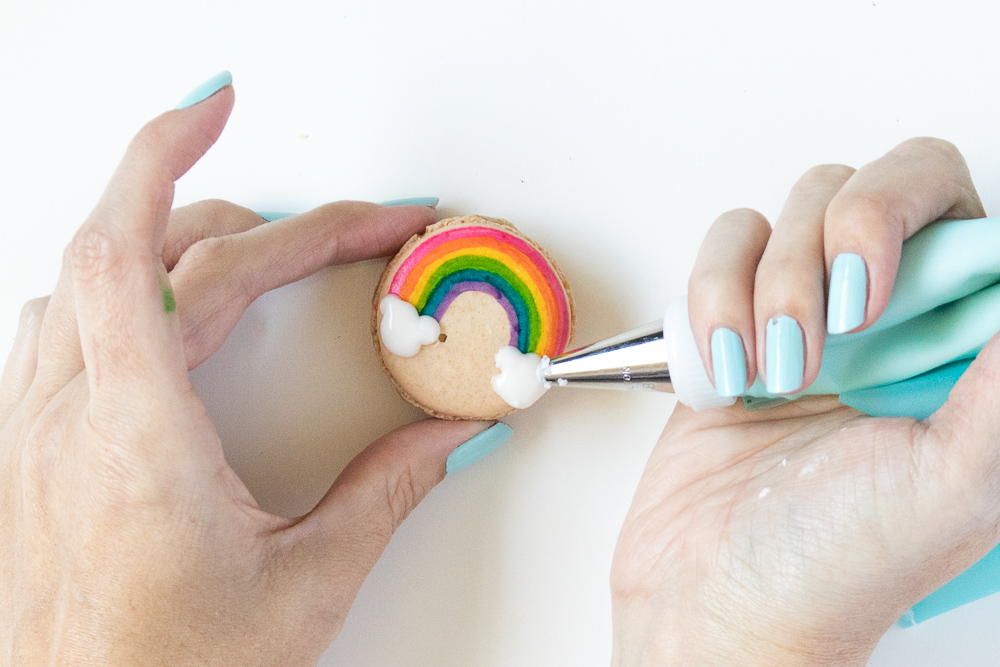 Step 4: Pipe small dollops of icing at the end of the rainbows to make cloud. Set aside for the icing to harden.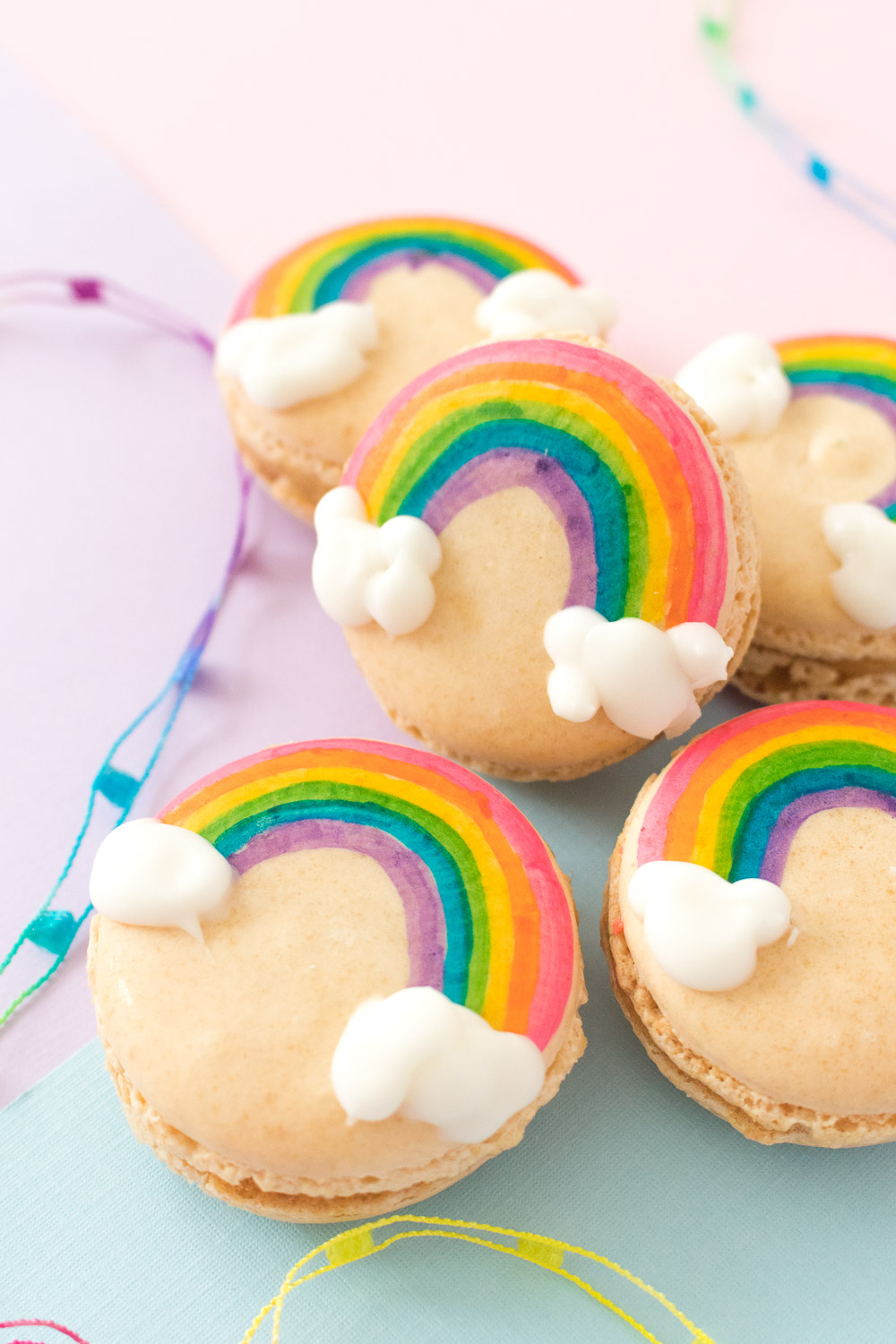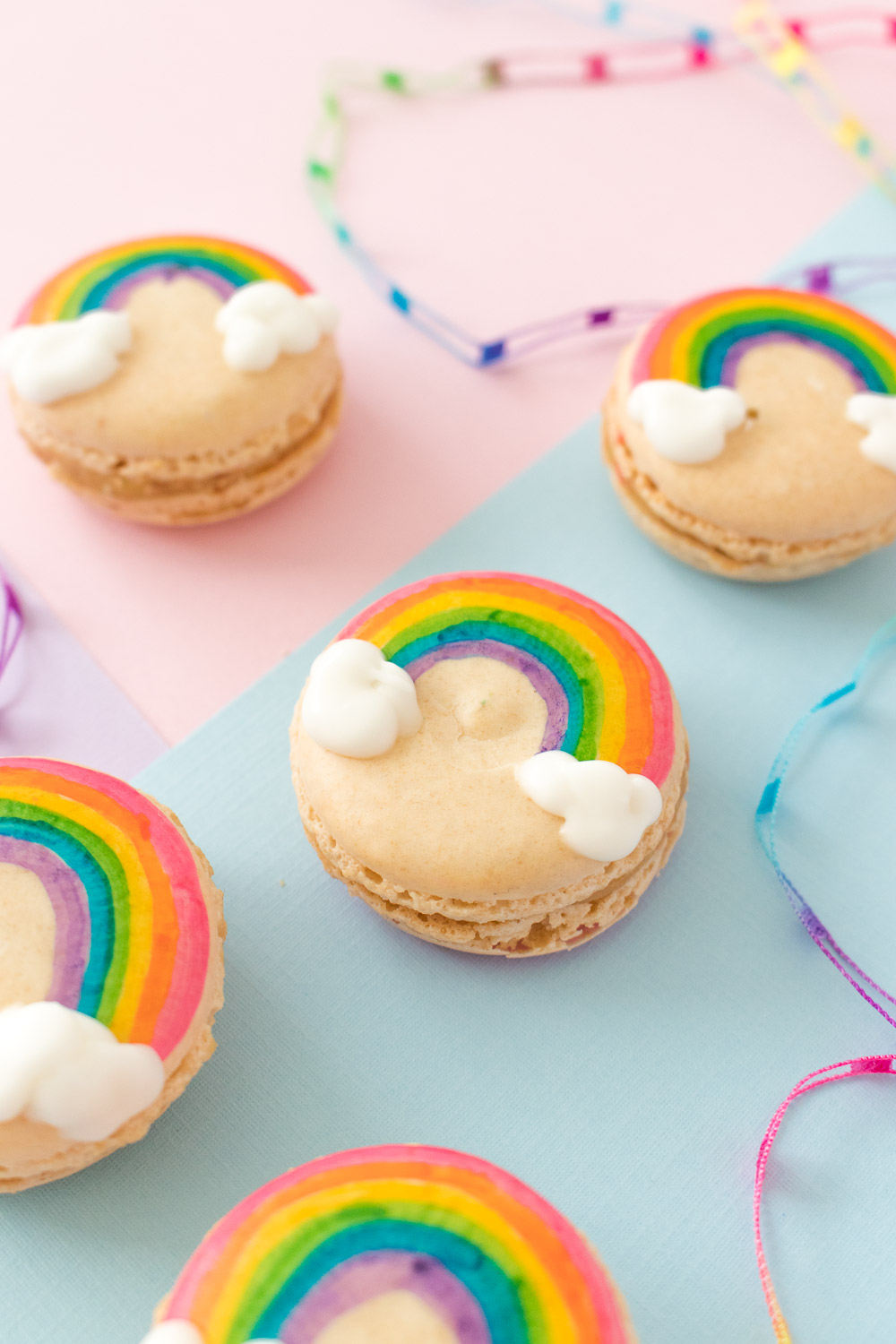 Serve fresh if possible or store in an airtight container in the fridge for about 2 days.