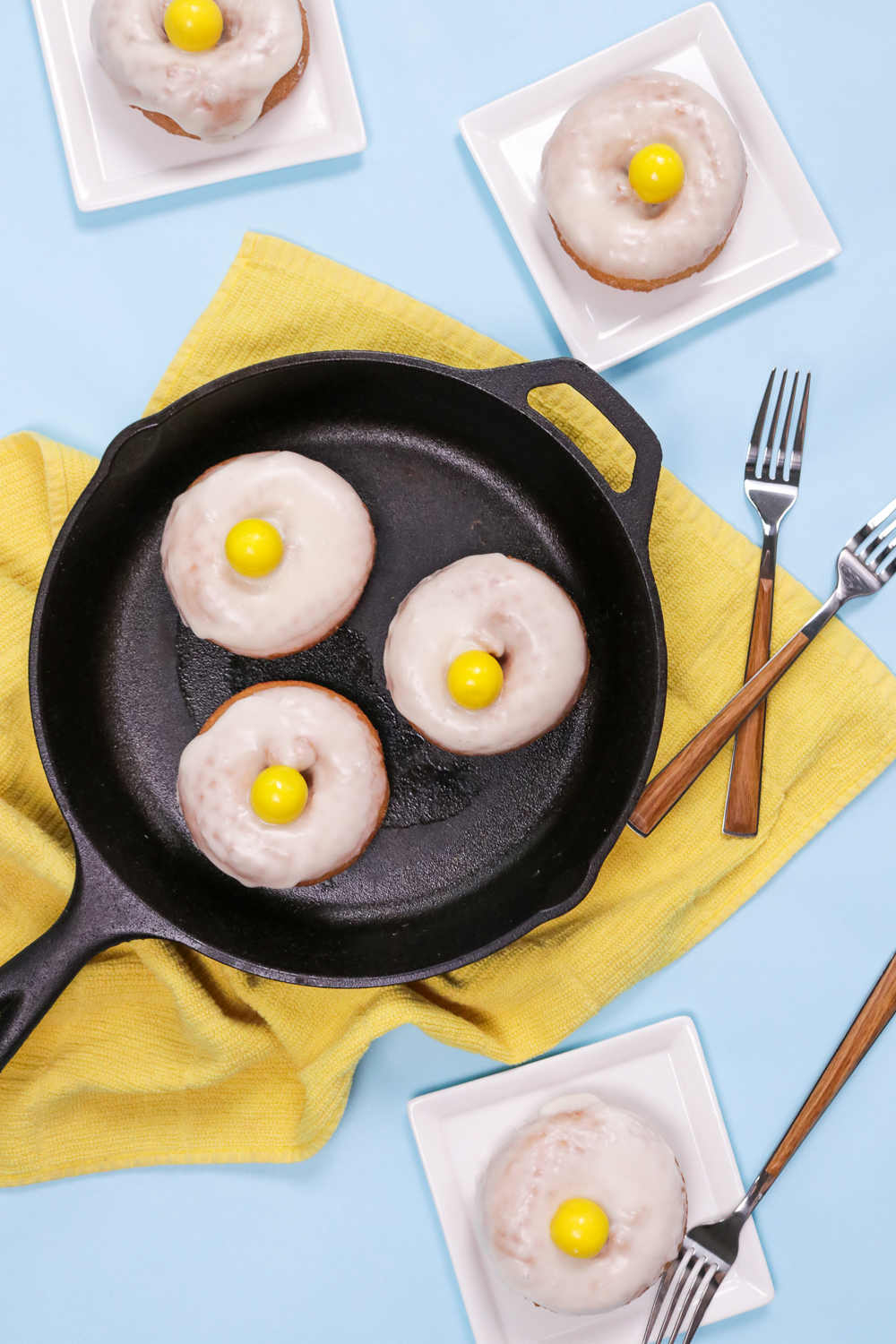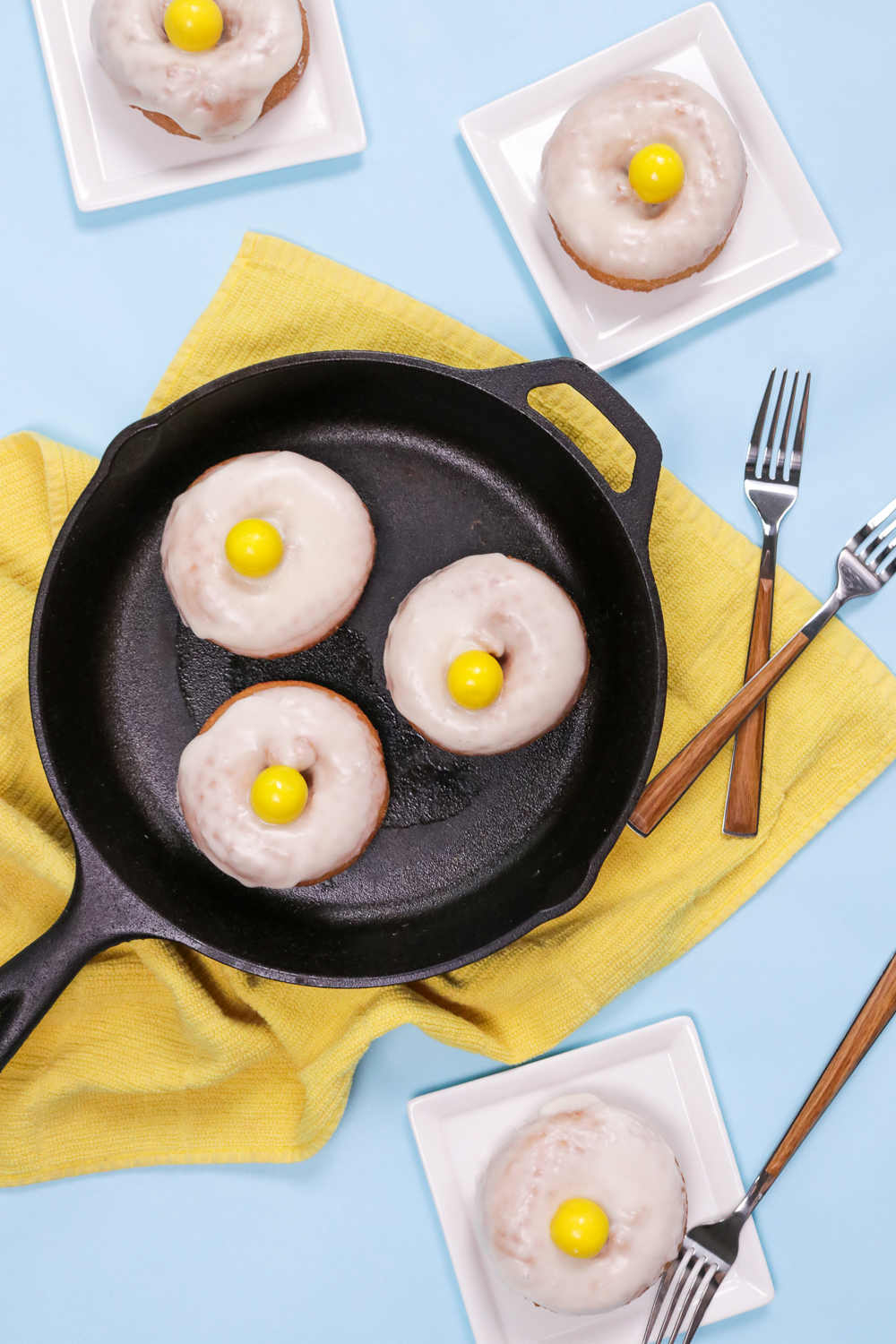 Ever feel like you're running out of ideas? As a blogger, it's so easy to burn out and experience difficulty coming up with new projects. That's when I find time to sit down and just let my mind wander around the internet in search of inspiration. Somehow, one of my recent brainstorming sessions led me to today's project. That's why I'm sharing how to make these fun novelty fried egg donuts!
As I hope you've guessed, they're not actually fried egg donuts. I'm not that adventurous, ha! But they do look like they're topped with a sunny side up egg. I was actually inspired by the egg hat Studio DIY shared several months ago. They're easy to make, and you can use any recipe you want to whip up a batch of donuts, but for this tutorial, I'll be using store-bought plain donuts.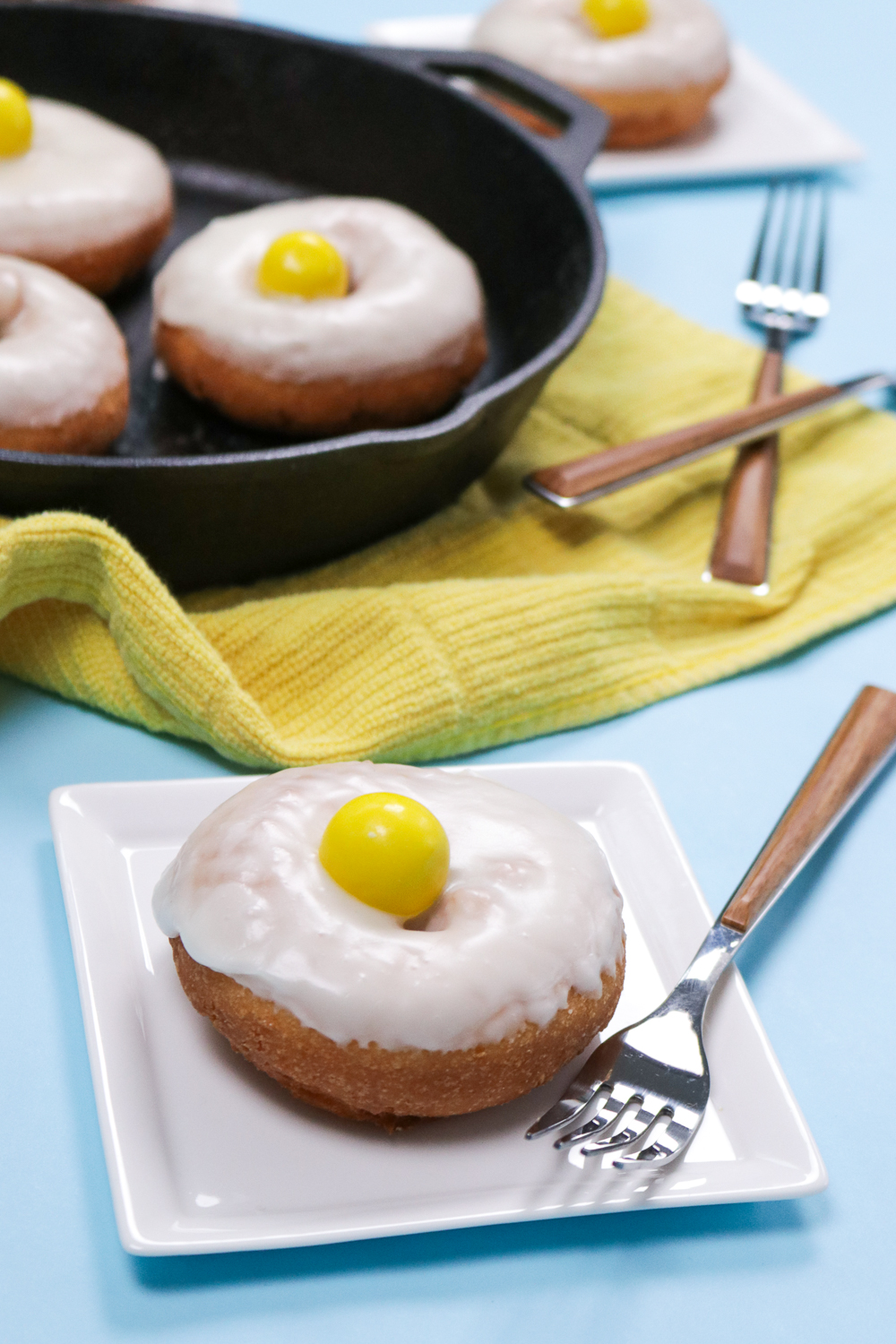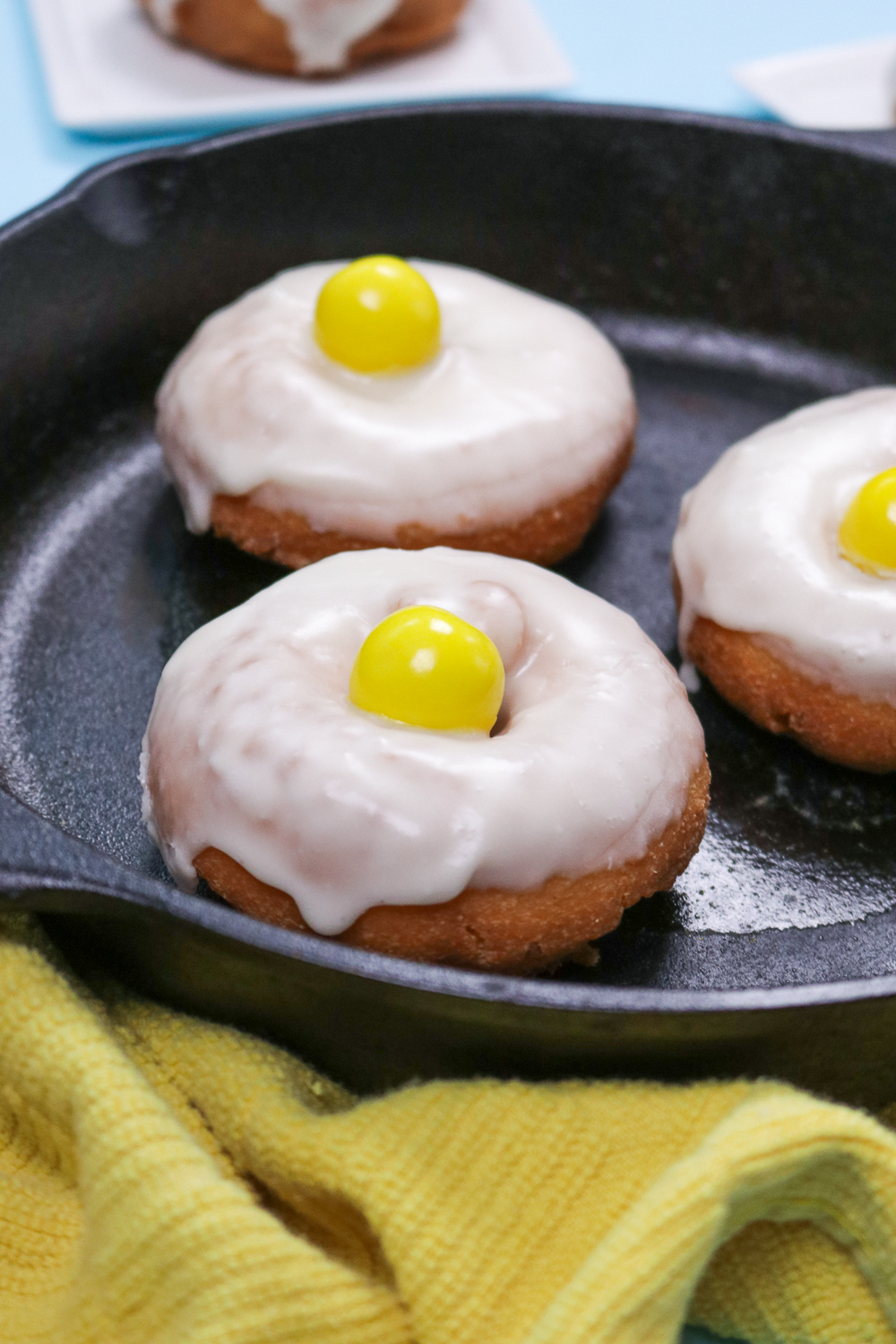 I absolutely LOVE grocery store donuts (any donut, actually). I have to avoid the pastry aisle at the grocery store or I'll go a little overboard and eat an entire package in one sitting…so this entire tutorial is basically an excuse for me to eat donuts. You're welcome? Anyway, these are easy to make with some plain white vanilla glaze that hardens (recipe below) and yellow gumballs.
I've made a few different types of vanilla glazes, and this one is probably my favorite because it uses butter, which adds the butteriness to the donuts that I love. You can certainly use another type of glaze, but in order for them to dry properly, you want a glaze that hardens a true white color.
Supplies:
Cooled donuts
White glaze/frosting
Large yellow gumballs
How to assemble fried egg donuts:
Step 1: Make the glaze recipe below. It should be thick and white.
Step 2: Using your hands or a set of tongs, carefully dip the tops of the donuts into the glaze but not too deep. It will look best if only the very top is coated. Set on a cooling rack to harden.
Step 3: After dipping all donuts, redip if desired to increase the color of the white glaze. Then immediately place a yellow gumball in the center of each donut.
Allow the glaze to harden at room temperature. Serve warm or cooled and store for up to 4 days.
I just thought these were too cute not to share! They would be fun to serve for a brunch. After all, donuts served as eggs…it's the perfect breakfast combo! Enjoy!
Vanilla Glaze
2016-12-21 12:18:13
A classic white vanilla glaze for donuts that hardens when cooled
Ingredients
3 tbsp milk
2 tbsp unsalted butter
1 3/4 cups powdered sugar
1 tsp vanilla extract (clear only)
Instructions
Heat the milk and butter in a small saucepan on medium heat until the butter melts
Remove from heat and slowly add the powdered sugar, whisking until smooth
Mix in the vanilla (or other clear extracts, if desired)
Notes
It's best to use clear extracts in order to keep the glaze a true white
Club Crafted https://www.clubcrafted.com/