/
Printable Wine Labels // Easy Galentine's Day Gifts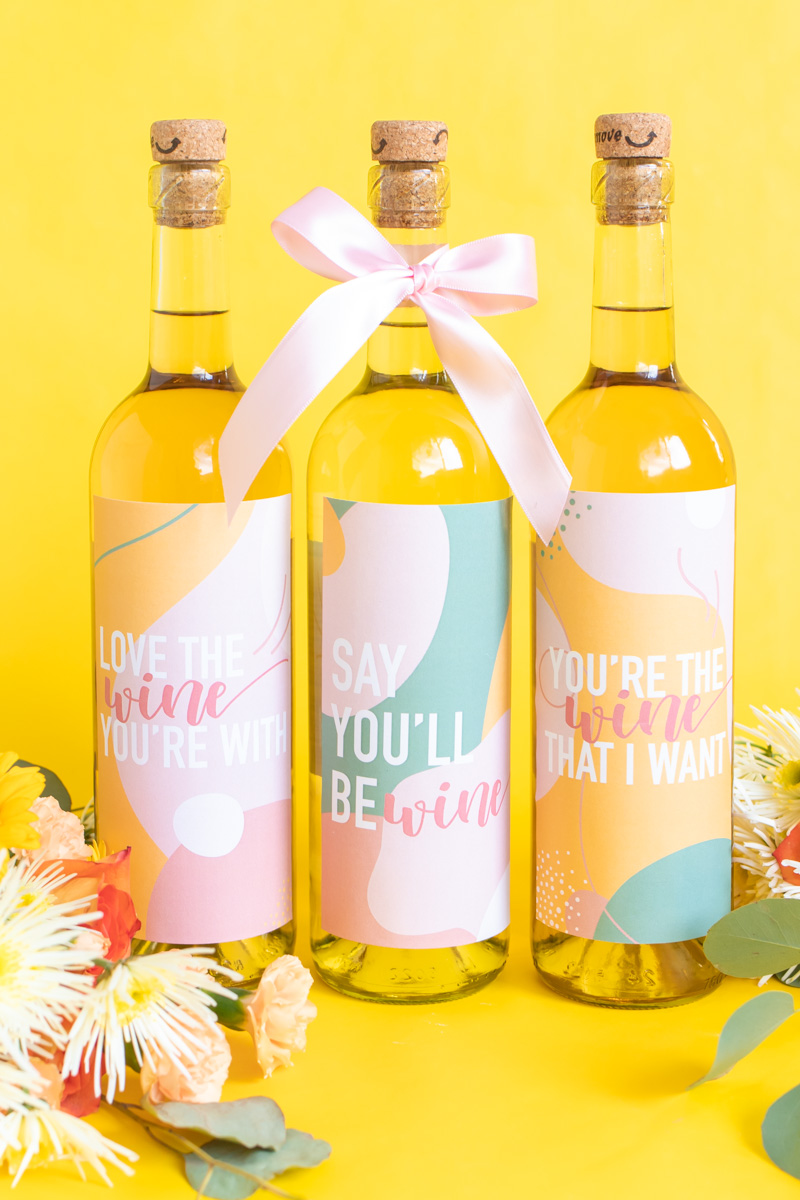 Give your friends what they really want this Valentine's Day – WINE! No matter who you're celebrating with this year, you can dress up any bottle of wine with these printable wine labels for easy Galentine's Day gifts! I know I'm always happy to receive a bottle of wine. Psst, one of these bottles of rosé would be perfect with yesterday's beet crackers and Valentine's Day charcuterie spread. Keep reading for the free printable wine labels that fit any standard sized bottle of wine, complete with punny wine sayings…because WINE not?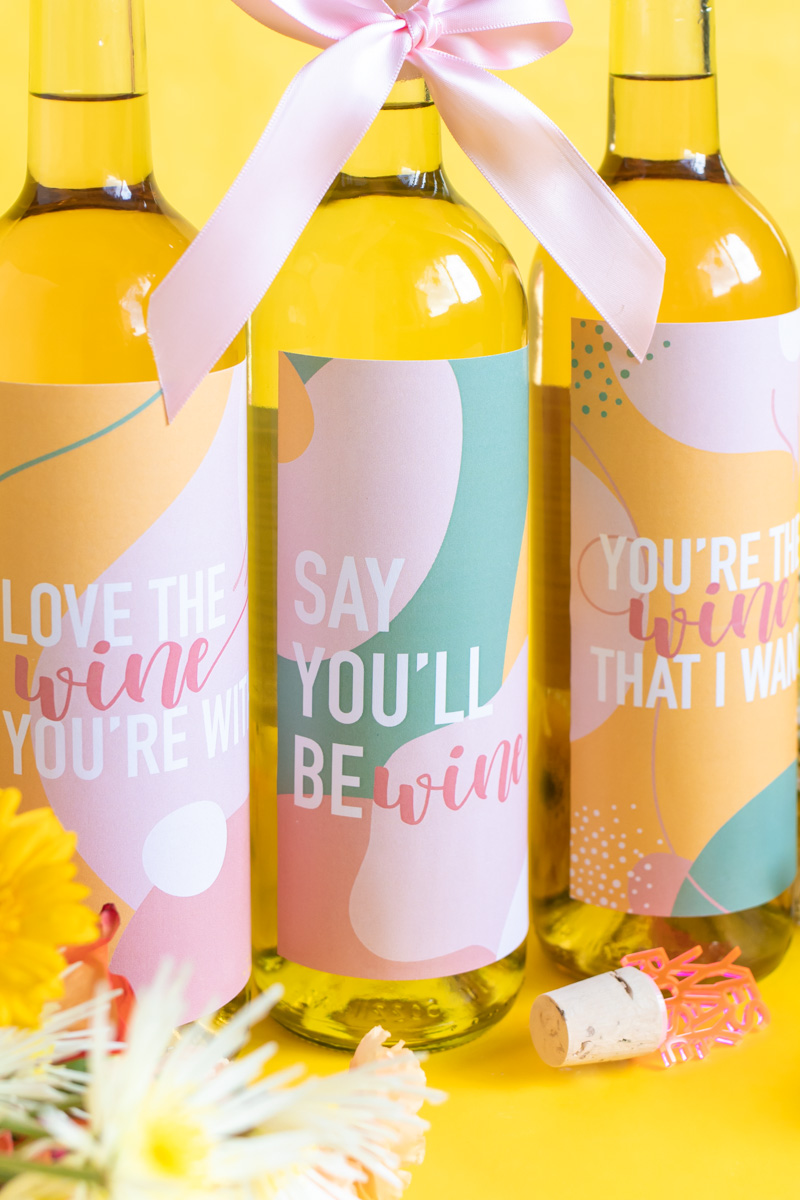 Can you spot something else in these photos?? My "Yes Way Rosé" wine topper made an appearance. If you're gifting a bottle of wine, be sure to check out my acrylic wine toppers for only $10 in the Cleverly Shop!
CLICK HERE TO DOWNLOAD YOUR FREE PRINTABLE WINE LABELS
Print out the valentine wine labels on sticker paper so they are easy to peel and transfer to your chosen bottle of wine.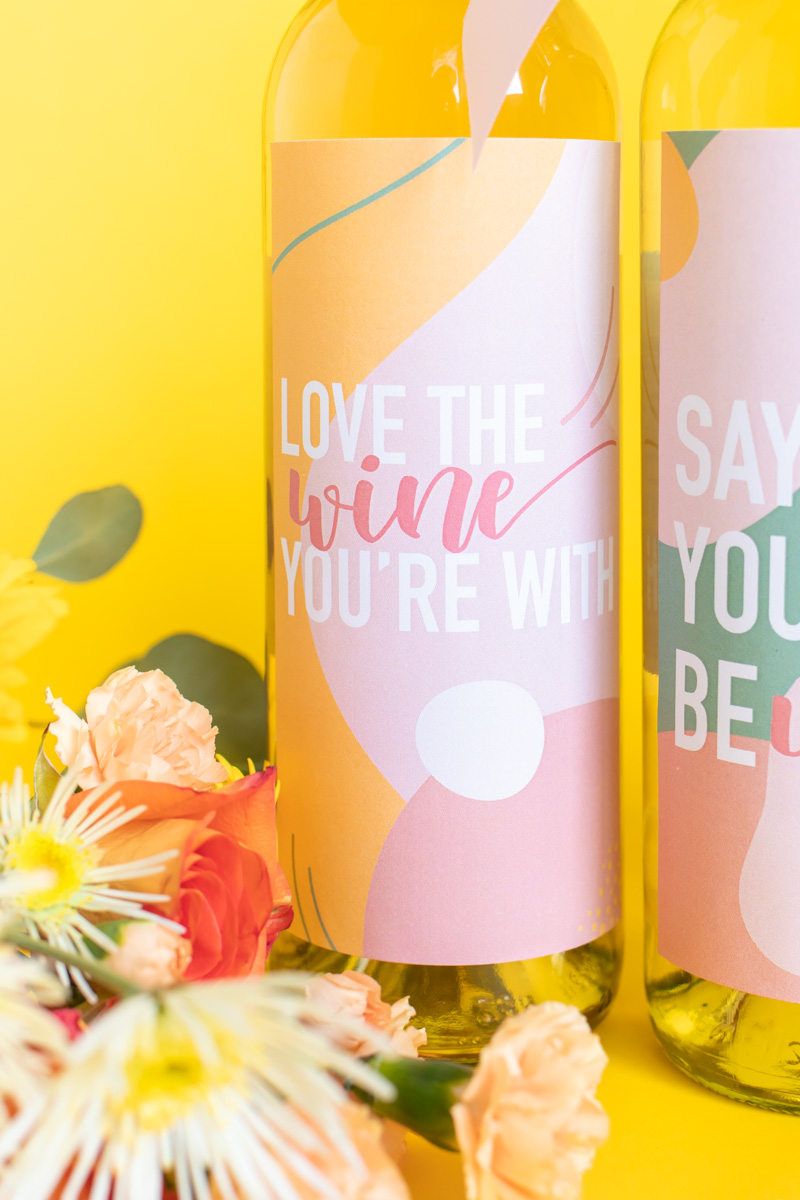 How to Replace Wine Labels
Step 1: If you have longer nails, this may be easier. Otherwise, I'd suggest a scraping tool of some kind. Start by peeling up one corner of the existing label.
Step 2: If the label begins to tear as you peel, it's OK to let it. Try to get it off in one solid piece if you can. If there's residue, try one of these options.
Step 3: Then use a product like Goo-Gone (so handy to keep in the house!) to coat the paper and scrape away the remaining sticker. Alternatively, you can soak the bottle in warm soapy water and scrape away the label, but the warm water could impact your wine so it's a last resort.
Step 4: Then simply wipe down the bottle with a damp cloth and let dry. Tear off one section of the new printable wine label sticker backing and position it onto the bottle. I find it easiest to remove one section of the sticker so it's easy to reposition if needed. Then peel off the rest and press into place.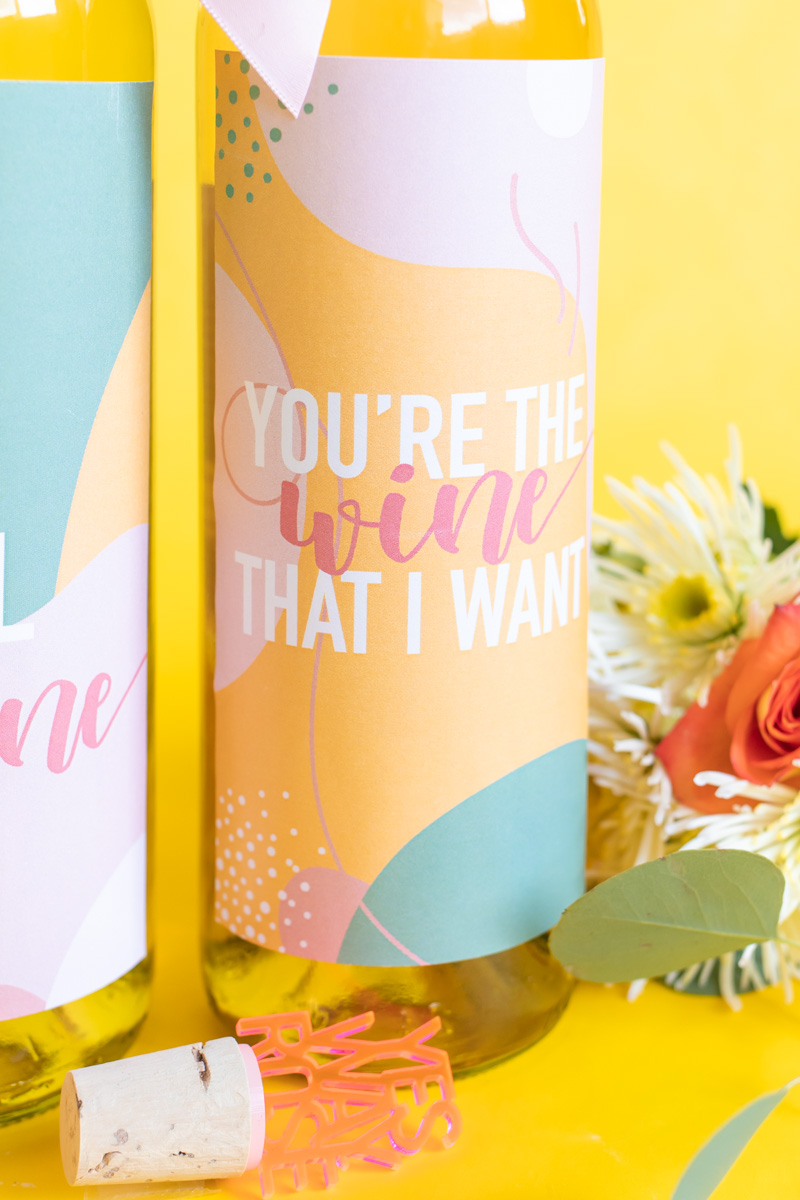 Add some ribbon, a wine topper or a box of chocolates for a sweet Valentine's Day gift they'll love. I know I would! These valentine wine labels can be used just because too – not just for Valentine's Day.
Which pun is your favorite? I think I like "you're the WINE that I want" the best!