/
Printable Pin Cards for Galentine's Day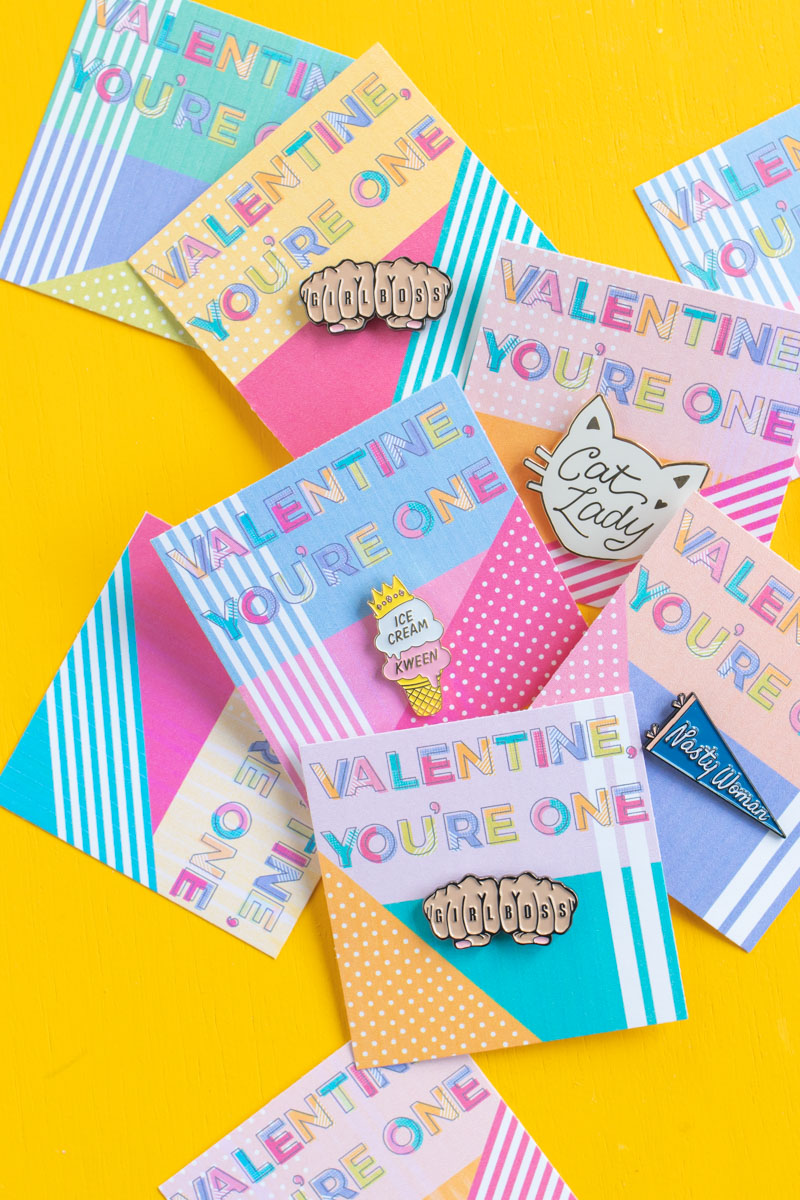 Hey gals! Valentine's Day may be a holiday for celebrate love, but the day before is all about celebrating your gal pals! To celebrate Galentine's Day this year, I made a set of printable pin cards you can use to make cards for your friends. Inspired by colorful 80s designs, these Galentine's Day cards are designed to work with specific pins. For example, you can purchase my girlboss pin so that it says "Valentine, you're one GIRLBOSS!" It's the perfect opportunity to find a cute pin that perfectly describes each of your friends. They'll love your thoughtfulness, and you can print these colorful printable pin cards on standard cardstock paper. Here's how!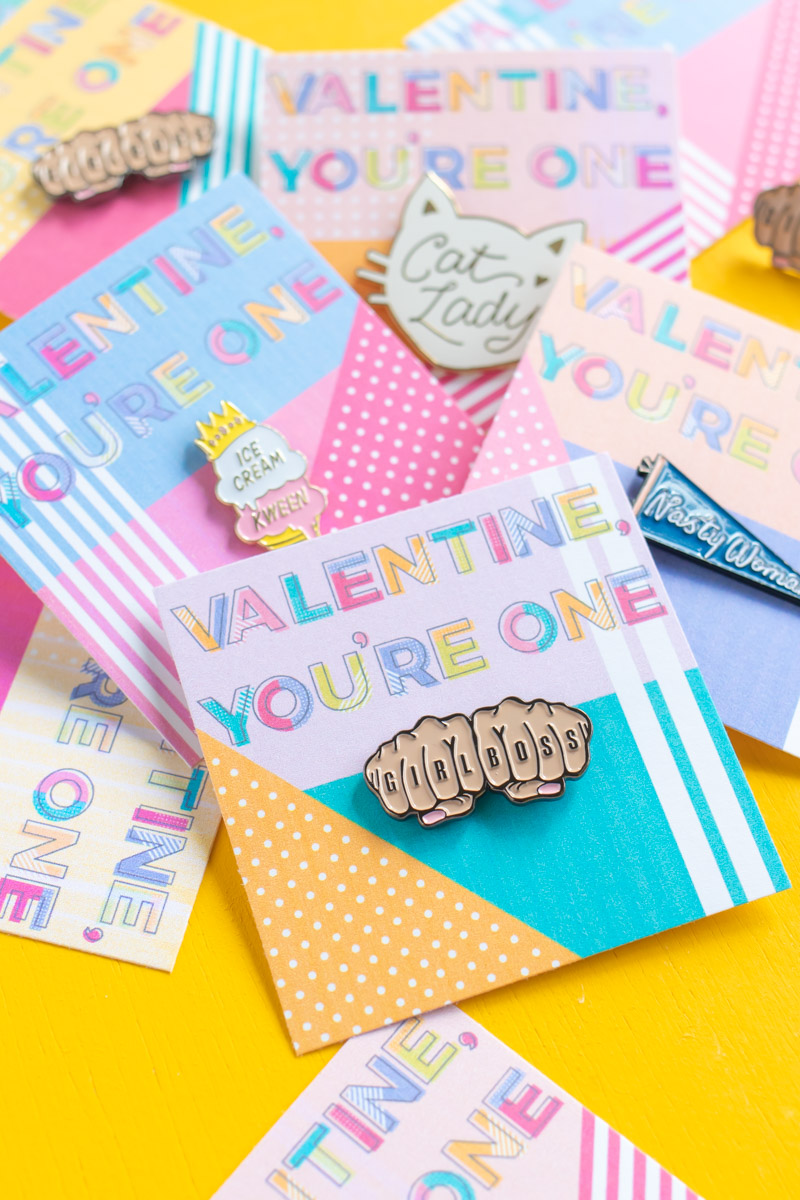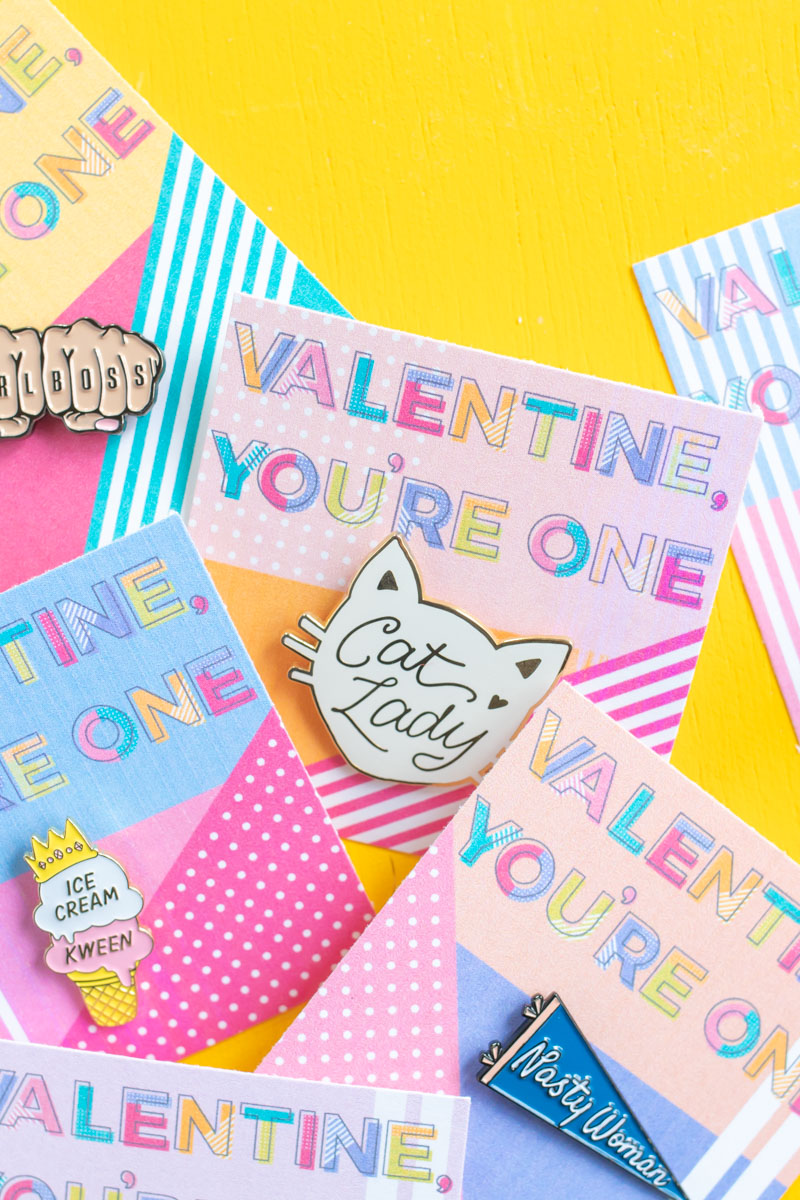 Supplies:
White cardstock
Paper trimmer or scissors
Enamel pin with a descriptive saying
First, what kind of gal is she? A girlboss? A cat lady? An ice cream queen? A "nasty" woman? Whatever it is, she owns it! These are just a few of my favorites that I personally own.
PS, if you want more printable valentine options, check out my printable popcorn valentines!
Step 1: Print out the Galentine's Day card design on white cardstock paper. Every printer is different! With such heavy color use, I do recommend printing at an establishment like FedEx.
Step 2: Then carefully trim down to size. Each pin card is about 2.75 inches square.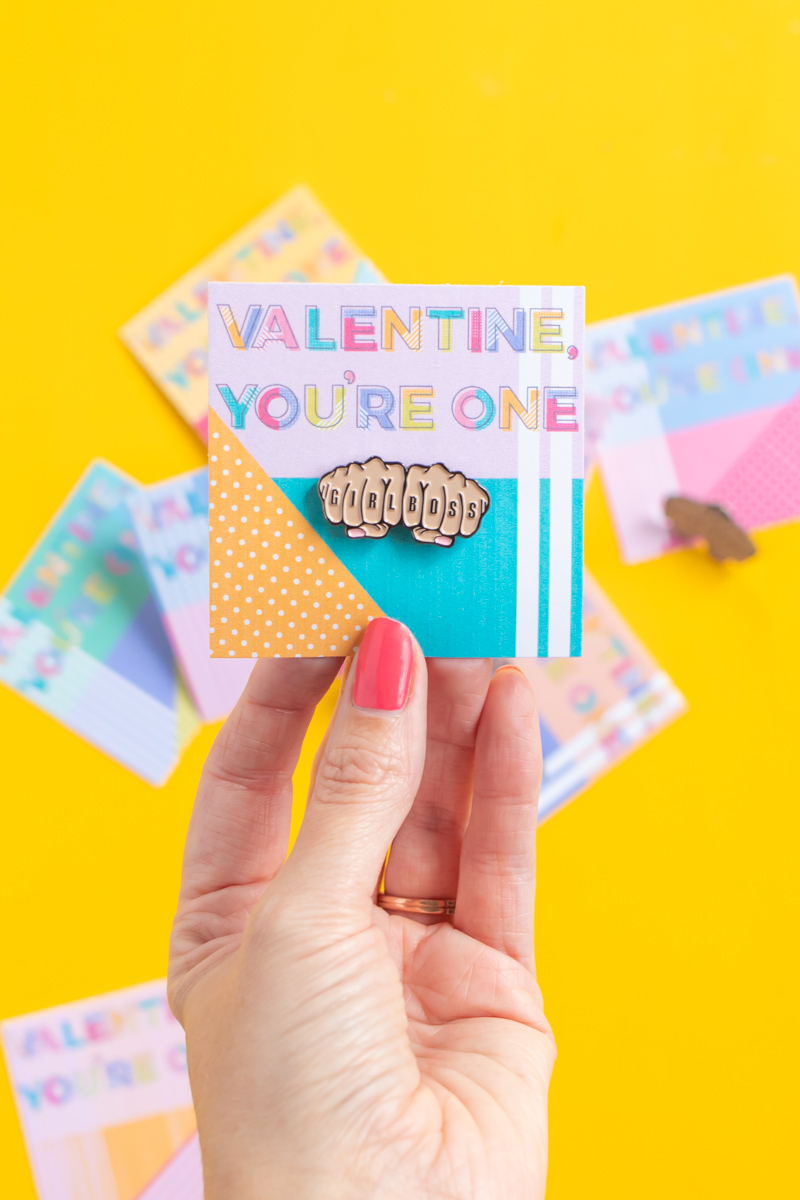 Step 3: Carefully poke your enamel pin through the empty space. Replace the backing and gift! If desired, you can place in a plastic envelope first.
Shameless plug: my girlboss pins are only $10! ☺️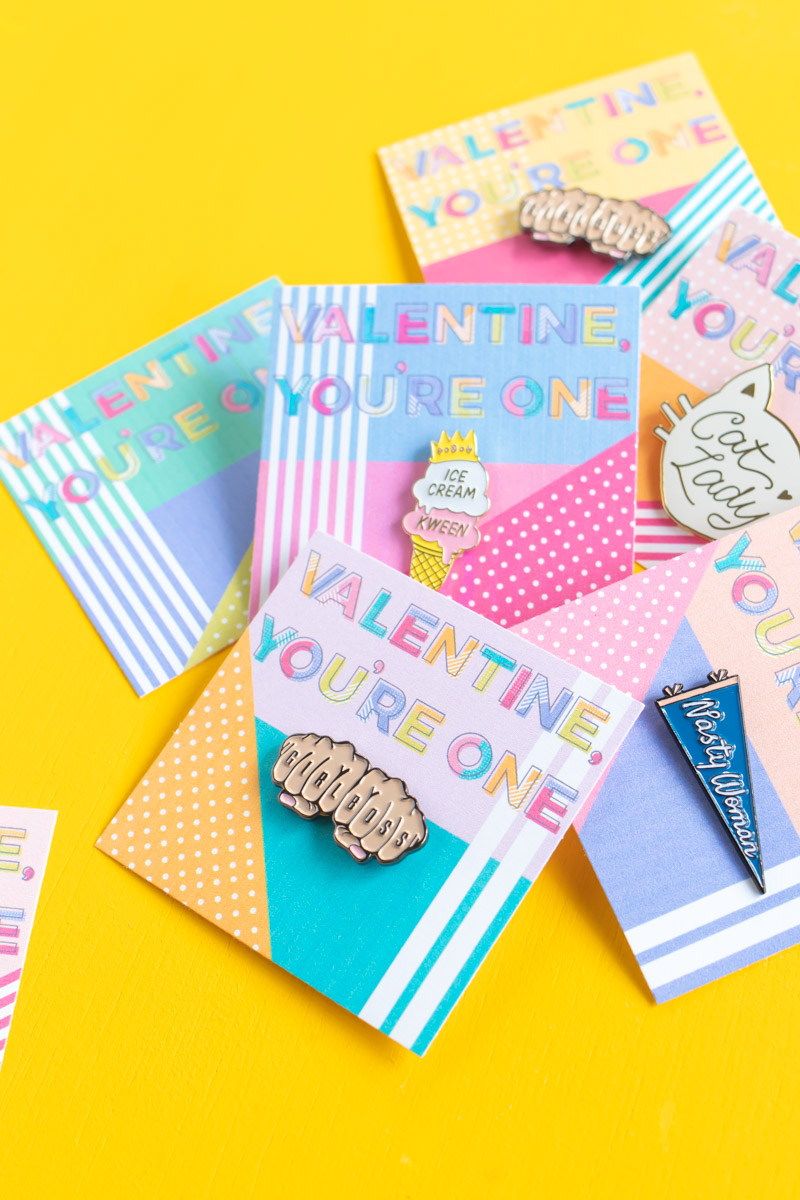 How will you celebrate your friends this Galentine's Day?! When in doubt, I hope these printable pin cards come in handy for you! Be sure to tag Club Crafted on Instagram if you make them. Having a Galentine's Day party? Maybe my all-pink party can provide some inspiration!