/
Floral Sunglasses Cupcakes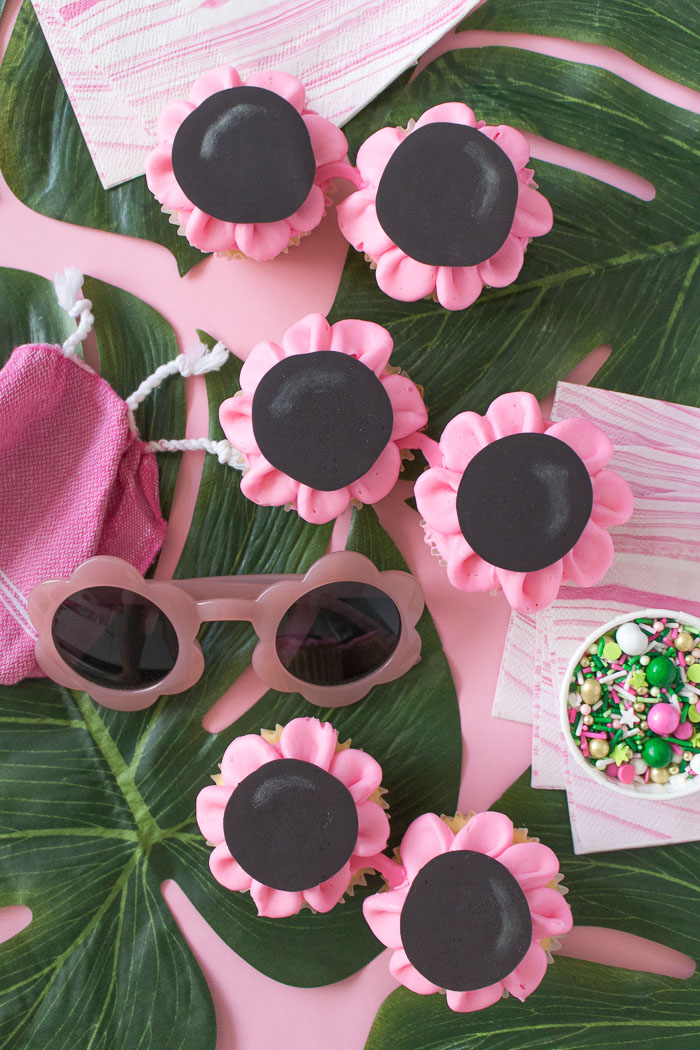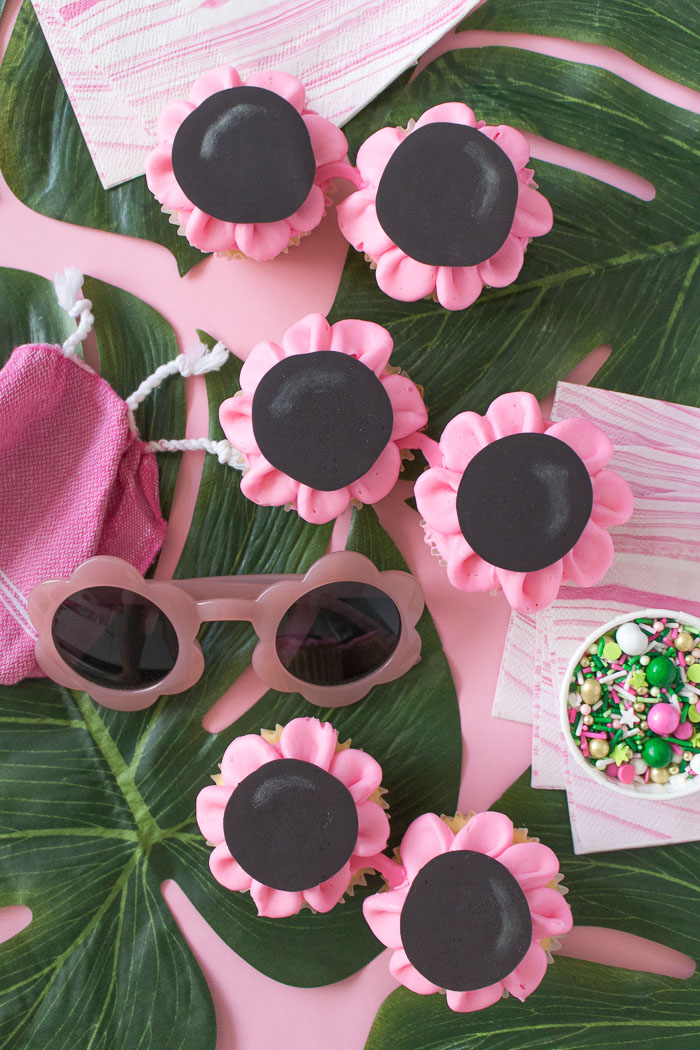 In case you haven't noticed from my Instagram feed, I'm a pretty big fan of my Oui Fresh flower-shaped sunnies. I love them so much that they became my inspiration for a new recipe idea. Using my favorite coconut cupcake recipe, I made these floral sunglasses cupcakes inspired by own pink sunglasses! With a special piping tip and candy melts, it's easy to recreate the look of sunglasses with two cupcakes. It's the perfect way to split cupcakes with a friend!
With summer upon us, this is the perfect time to think about sunglasses! I'm obsessed with several pairs right now, and these Oui Fresh sunnies by A Beautiful Mess are one of my favorites. In order to make flower-inspired cupcakes, it's all about the piping tip. Using a piping tip with a thinner end and a thicker end (example linked below) will help you create the petals similar to the glasses. The "lenses" of the sunglasses cupcakes are made out of black candy melts, and I added a little swish of silver luster dust to give them the appearance of a glare. The nose piece of the glasses is also made out of candy melts and simply piped and left to harden.
Make these floral sunglasses in your favorite color for a summer party!
How to Make Floral Sunglasses Cupcakes
Supplies:
Step 1: Melt the black candy melts in a bowl in the microwave in 30 second increments, stirring until melted. Lay out a piece of wax paper and use a spoon to create circles of black candy about 2 inches wide (almost the width of the cupcake). Allow to harden.
Step 2: In a separate bow, melt a small amount of pink candy melts or other chosen color. Move to a pastry bag fitted with a small round piping tip. Pipe small arches on the wax paper to create the nose piece of the sunglasses cupcakes.
Step 3: Use the spatula to spread a little pink frosting onto cooled cupcakes so that it is thicker on the sides, making domed cupcakes appear flatter.
Step 4: Move the remaining buttercream to a large pastry bag fitted with the petal piping tip. Pipe arch shapes (thicker side facing out) to create individual petals all the way around the cupcake.
Step 5: Remove the hardened black circle from the wax paper and immediately place in the center of the cupcakes with the flat side facing up. Connect two cupcakes with a pink arch-shaped piece.
Step 6: Apply a small amount of luster dust with a brush on the edges of the black circles to create the appearance of a glare.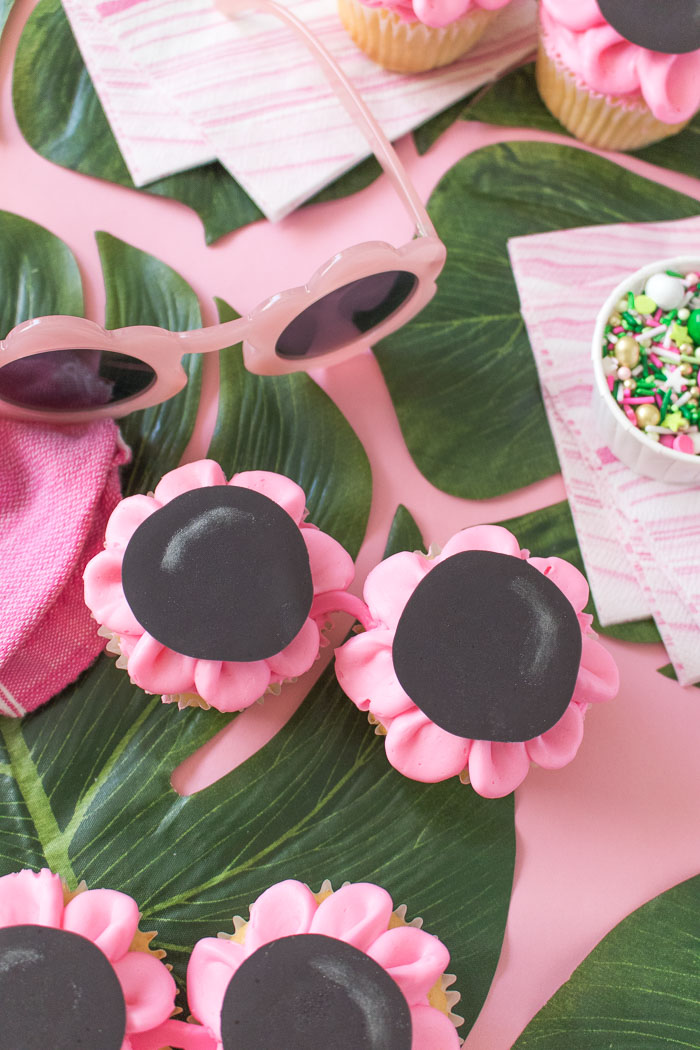 Now your floral sunglasses cupcakes are ready to serve. Grab two to share with a friend, or just use it as an excuse to eat two cupcakes! I mean, if they're connected, that means they're basically one cupcake, right? I won't judge!
Please note this post contains affiliate links from which I may collect a small profit should you choose to make a purchase. I only link to products I personally use or recommend.