/
DIY Printable Popcorn Valentines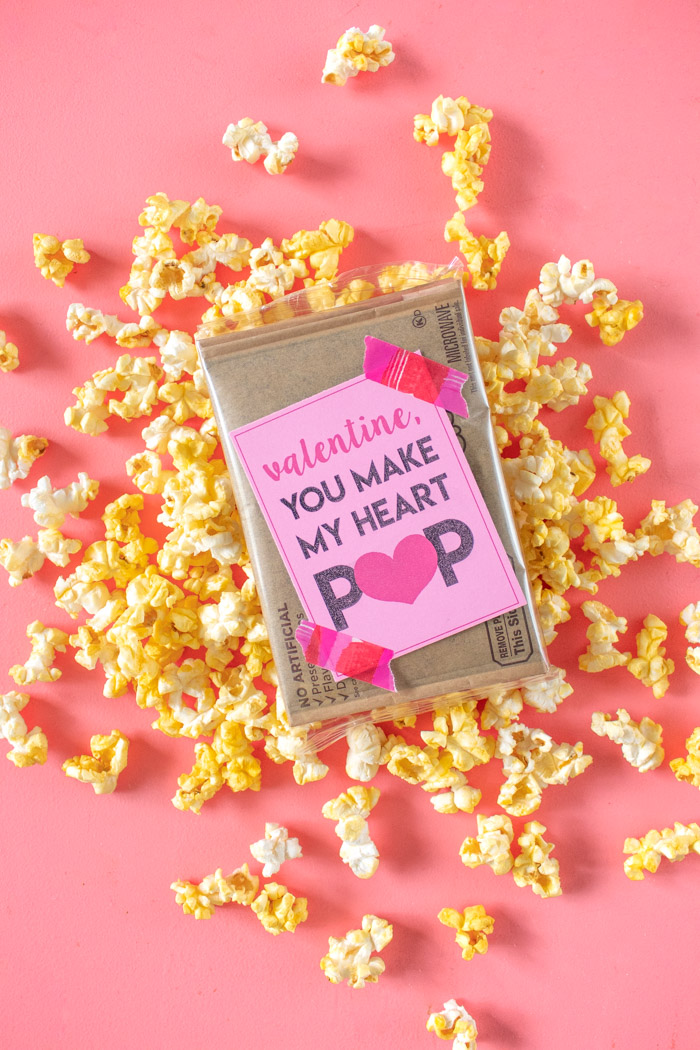 If there's one thing you need to know about me, it's that I'm obsessed with popcorn. I eat it practically every day, and it's my favorite snack for breakfast, lunch and dinner. I wish I was exaggerating that, ha! In case you love it as much as I do, I thought I'd share these cute printable popcorn valentines you can easily print, cut and tape to a handy bag of microwave popcorn for a last-minute valentine idea! Use one of these cute printable valentines to let someone know they make your heart POP. I'm sure both kids and adults would appreciate a handmade valentine like these popcorn-inspired cards! Plus, candy is great, but popcorn is better. Just sayin'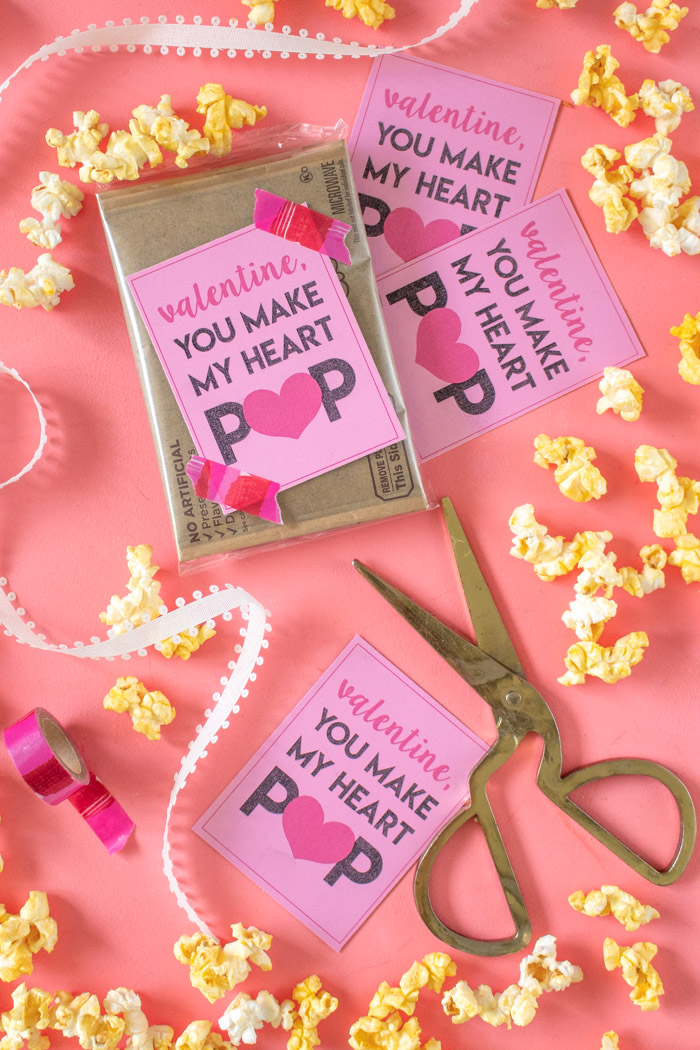 Supplies:
Light pink cardstock
Scissors or paper cutter
Microwave popcorn bags
Washi tape
Step 1: Load light colorful or white cardstock into your printer and print out these popcorn valentine cards. There are 6 per sheet of paper.
Step 2: Use scissors or a paper cutter to trim along the grey lines to cut out the cards.
Step 3: If desired, write a personal message on the backs. Then simply tape the cards to a plastic-wrapped bag of popcorn (or even a pre-popped bag if you prefer).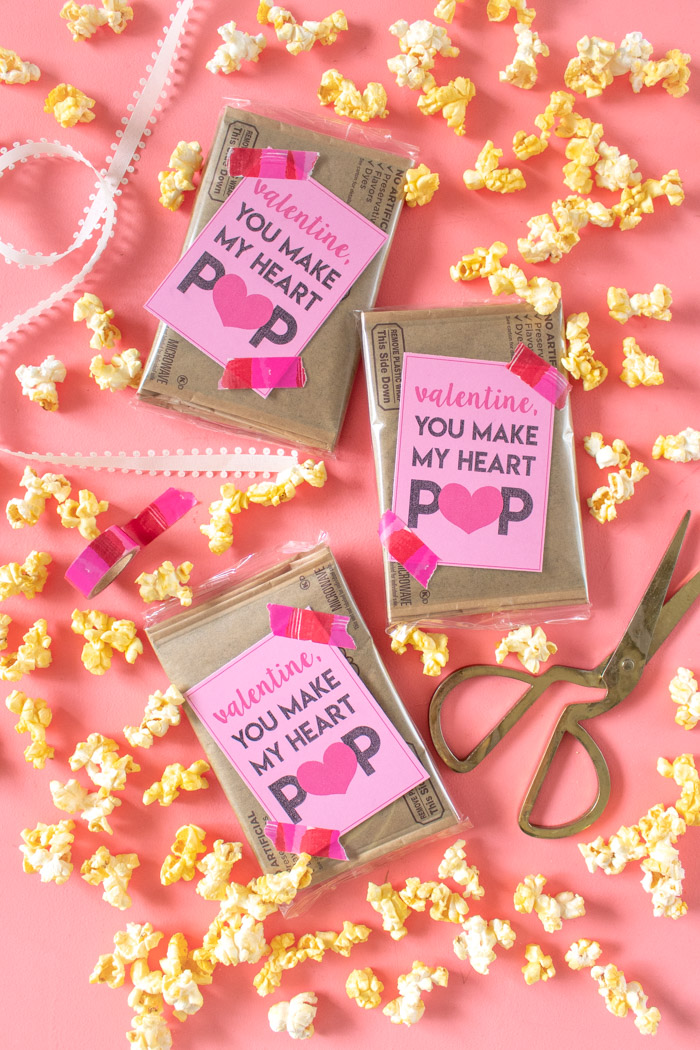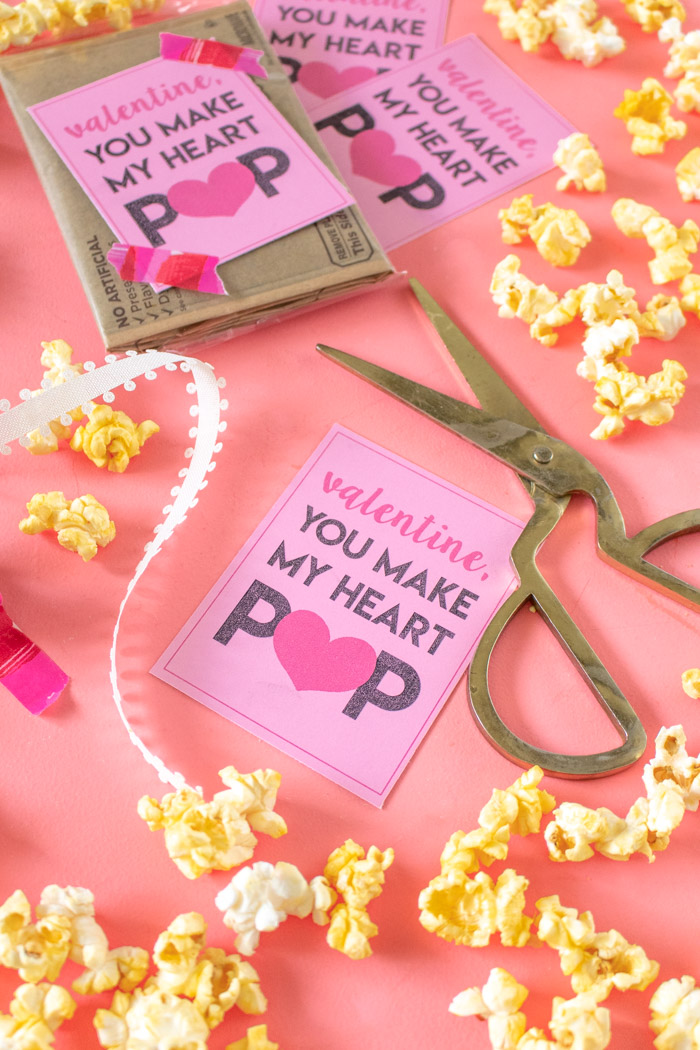 These valentines may be simple, but they're still sweet! Not to mention salty 😜
One of these printable popcorn valentines would definitely be the way to MY heart, so maybe the same is true for you and your valentines! Give them out this Valentine's Day for kids or adults!
Psst, want another valentine card idea? Be sure to check out my punny banana valentines!