/
Number Rice Krispies Treats for My 28th Birthday!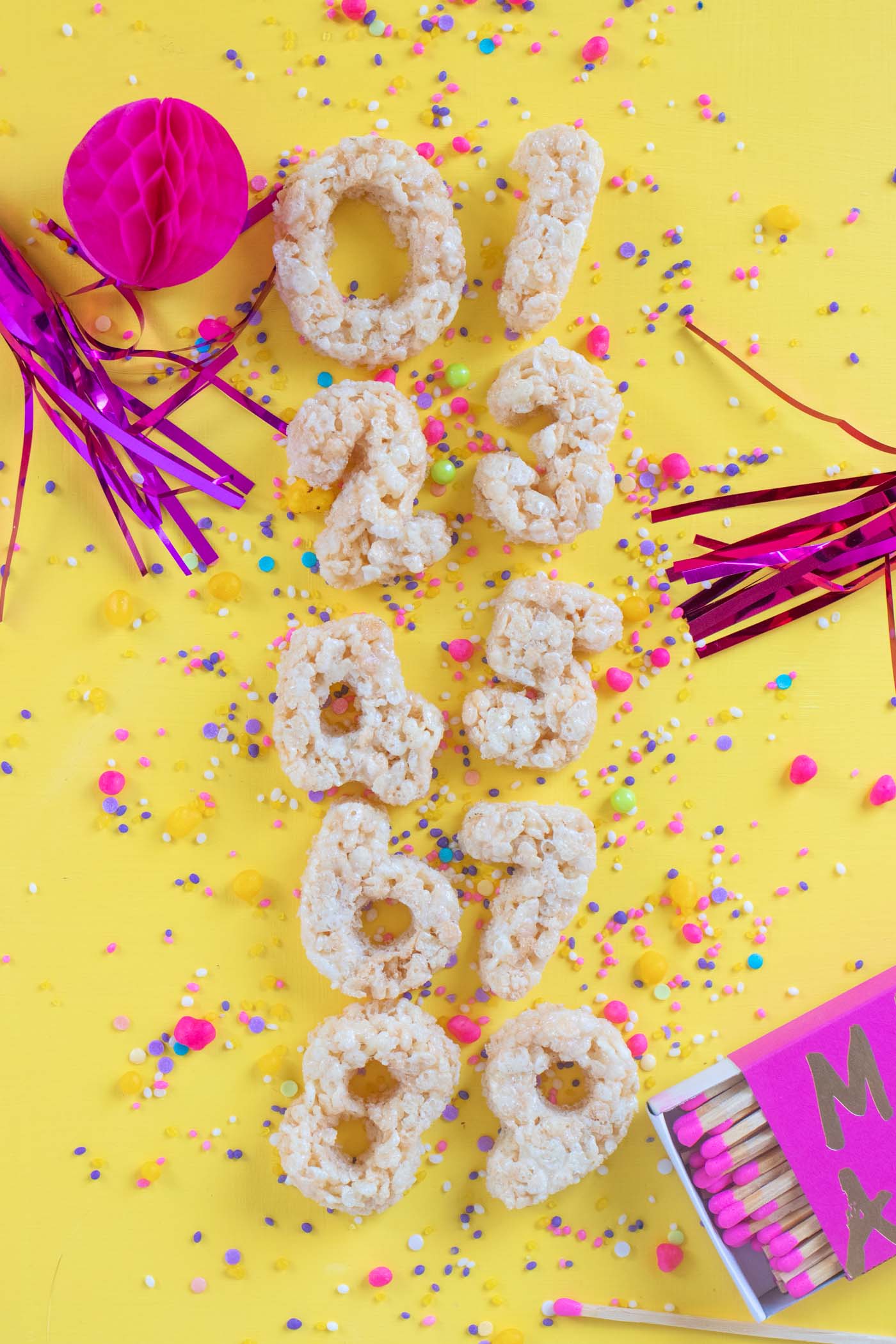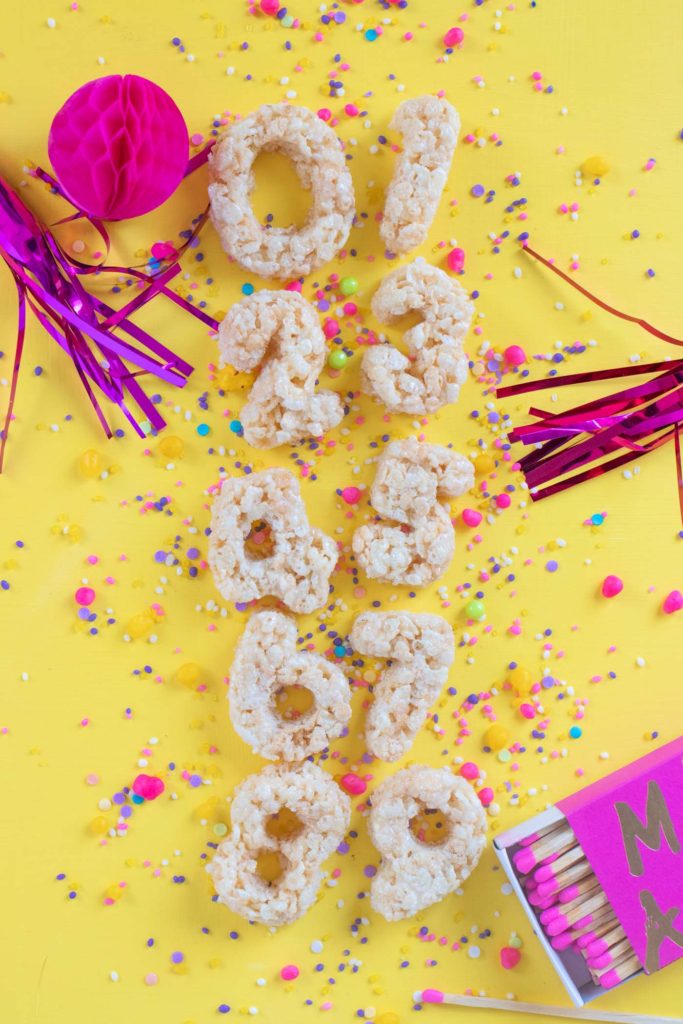 Hey hey, it's my birthday today! I'm making it a habit to celebrate my birthday with some kind of baked good every year, so I made a colorful splatter cake a few days ago, and then I made these number rice krispies treats to celebrate 28! I'm sad to say I couldn't eat the entire batch of rice krispies treats…we had a little mishap that put half the batch in the trash. Clearly, I need to make another batch then! Honestly, as much as I LOVE cake, I might like rice krispies treats more (like my rice krispies treat CAKE slices!). Using cookie cutters, you'll love making these number rice krispies treats for upcoming birthdays and other celebrations – New Year's, maybe?! – and both kids and adults will love them.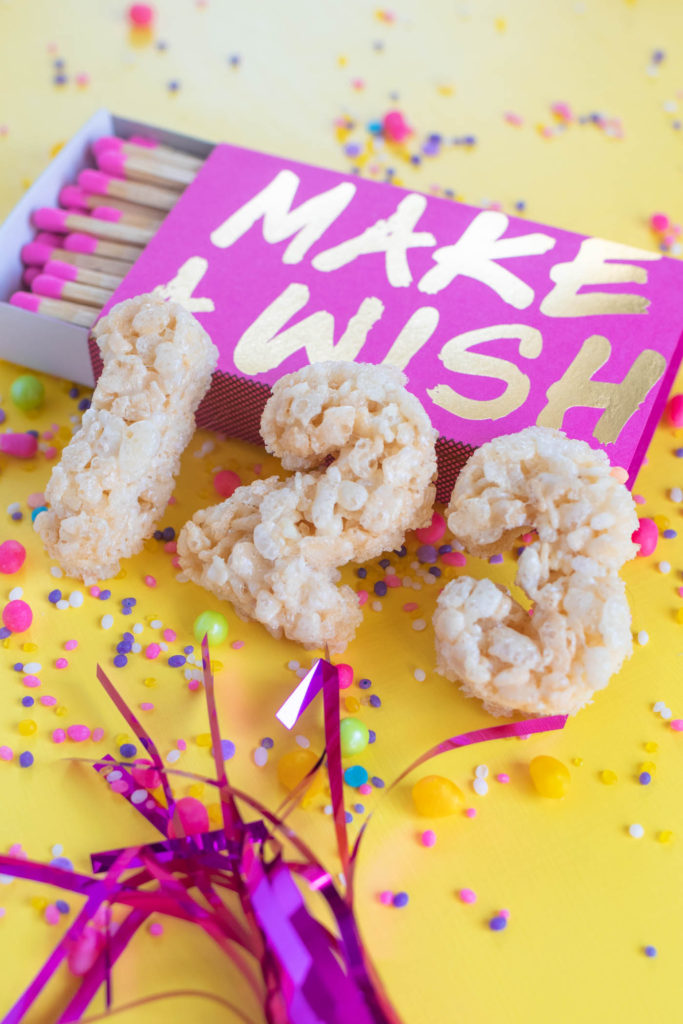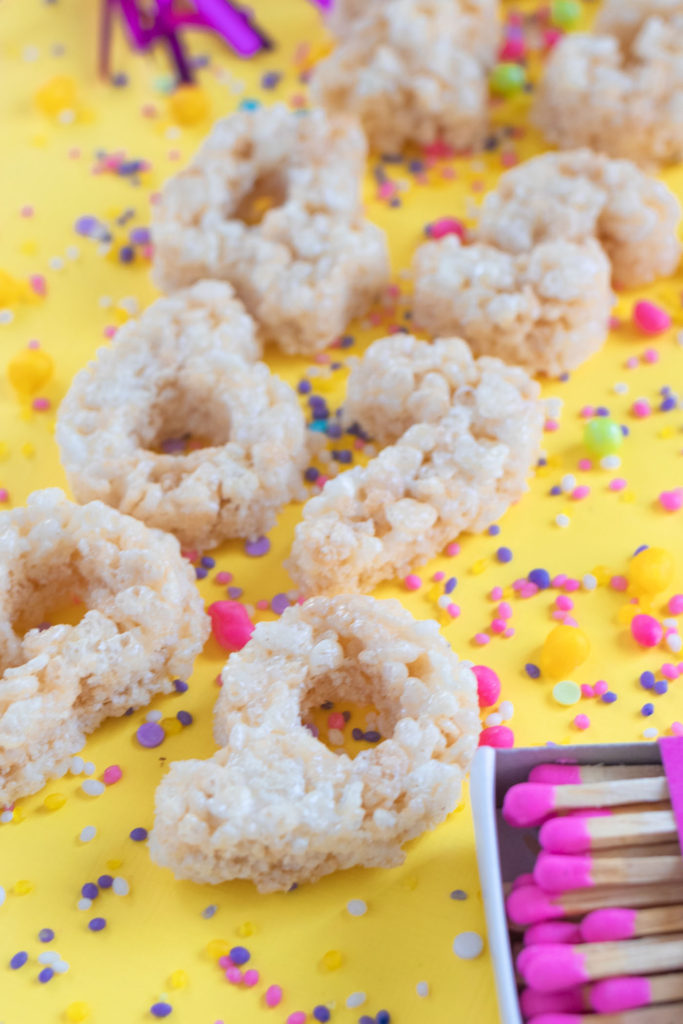 Want to skip straight to the number rice krispies treats recipe and quick tutorial? It's OK, just scroll to the bottom 👇🏼
My Thoughts on Turning 28
I'm not going to lie, my birthday bums me out now that I get closer and closer to the big three-oh. I go back and forth between dreading the milestone of turning 30 and being excited to move out of the years of self consciousness and financial instability. Most people say that their 30s are the best years of their life! Nonetheless, it's also nice to still feel "young" as someone in their twenties – kind of like you don't have to rush into anything yet, like marriage, kids, etc. Even though I'm about 80 years old on the inside (my back seems to think I'm 90 🤦🏼‍♀️) and I don't always act like a stereotypical 20-something, it's nice to hold onto that. I'm sure once I actually hit 30 though, it will feel like no big deal. Right?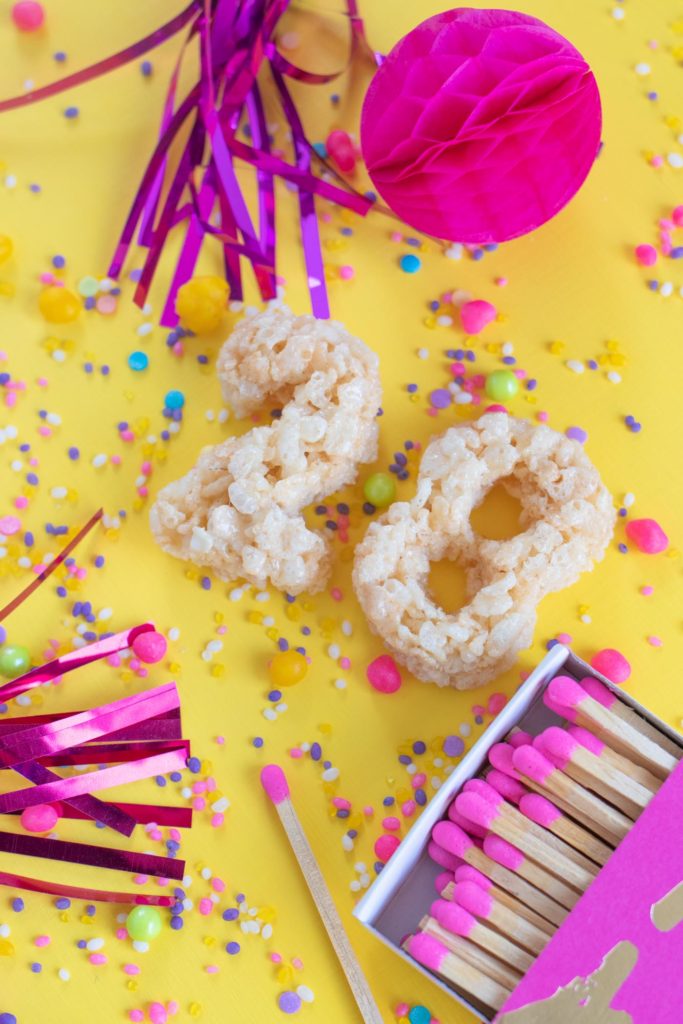 We spent last weekend out and about, enjoying the last real weekend of summer at the OC International Food Fair and paddle boarding in Newport Beach. Tonight, we'll go out to a nice dinner so that I can get my favorite meal, fettuccini alfredo with bread (the bread is very important). We'll have something else fun planned for the upcoming weekend too.
There's still A LOT to be excited about: 28 will be the age when I get married! Andrew and I are working toward the life we want, and things to get better with time and age (or so people say). Needless to say, most of my hobbies right now include pinning every wedding photo in sight. What am I going to do with my life after the wedding, ha?! For today, I'm just enjoying a quiet day…and maybe I'll treat myself to a pedicure and some popcorn.
OK, back to the recipe! Here's how to make number rice krispies treats to have as a snack for your next birthday party! Yes, I'm talk to you, adults.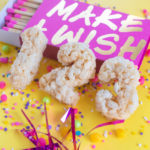 Number Rice Krispies Treats
2019-09-04 12:48:45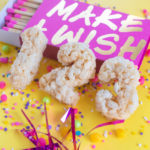 Classic rice krispies treats cut into number shapes for birthday snacks
Ingredients
6 cups crispy rice cereal
3 tbsp butter, unsalted
4 cups mini marshmallows
For the Rice Krispies Treats
Spray a 9 x 13 pan with cooking spray and set aside
Pour the cereal into a large bowl
In a smaller bowl, combine the butter and marshmallows. Microwave 1 minute
After 1 minute, stir and microwave for an additional minute
Continue in 30-second increments until completely melted. Stir until butter is incorporated into the marshmallow mixture
Pour on top of the cereal
Spray a large spatula with cooking spray, then use it to mix the marshmallow mixture into the cereal it is entirely covered
Move the rice krispies mixture to the prepared pan and allow to cool 1-2 minutes
Press the cereal into the pan and smooth out the top using the greased spatula
Set aside for about 1 hour at room temperature for treats to set
To Make Number Treats
Use small cookie cutters (3 or more inches tall) to cut out numbers, letters or other shapes from the set rice krispies treats
Decorate if desired!
Notes
Store leftover rice krispies treats in an airtight container at room temperature for up 10 days
Club Crafted https://www.clubcrafted.com/