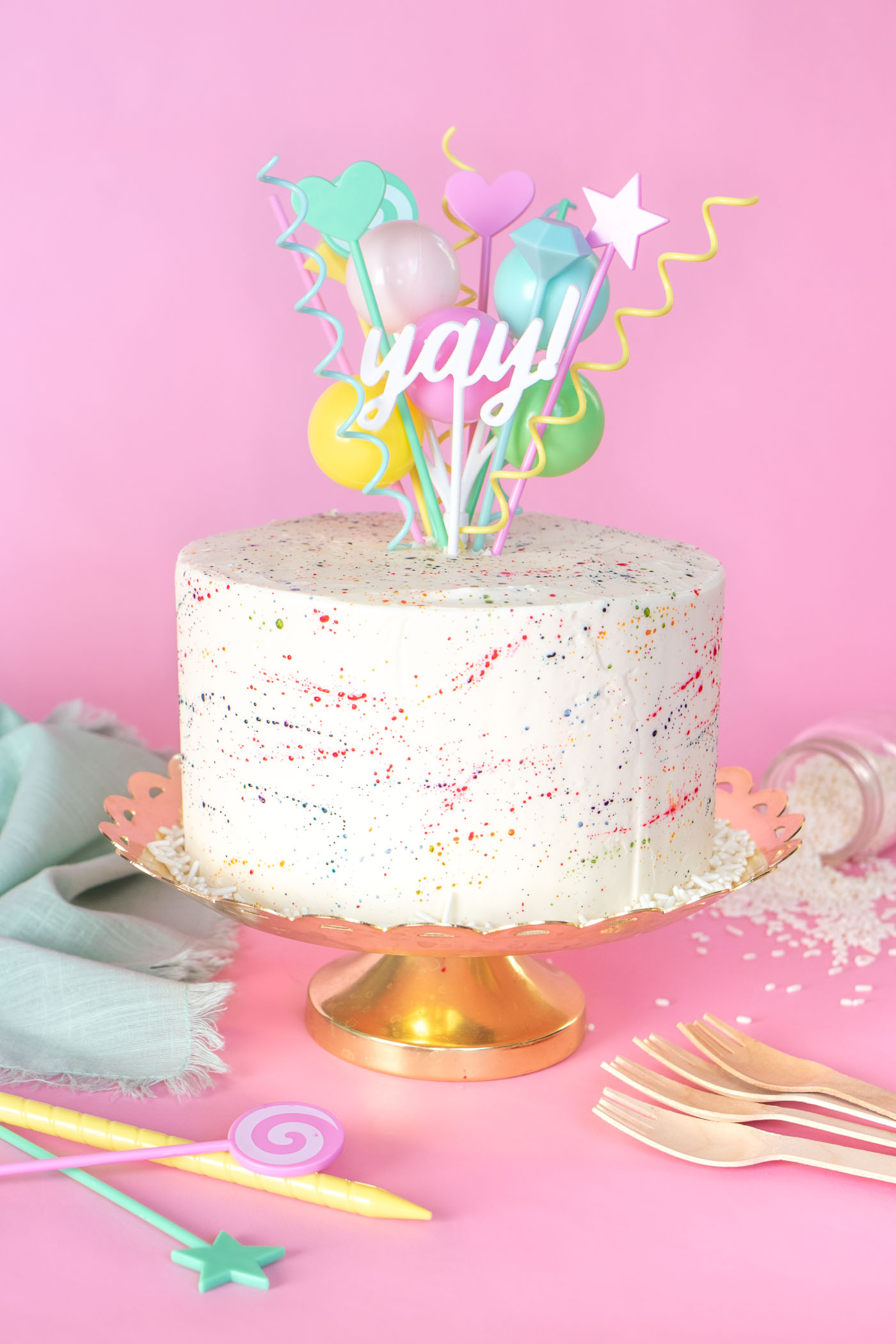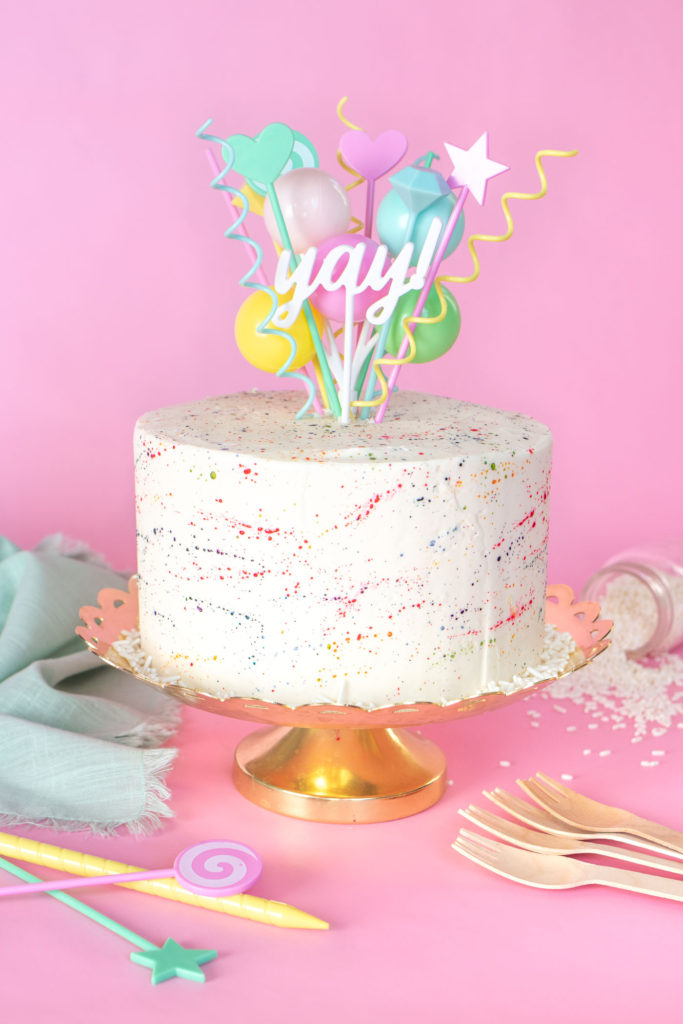 Hello, September! My birthday is coming up on Thursday and I couldn't help but start the celebration with a cake I've been wanting to try! I made a colorful splatter cake with diluted food coloring and a classic vanilla cake recipe! Paint splatter is a fun reminder of the 80s/90s and, honestly, it's sooo therapeutic. Making mess is just the best. So cover up your kitchen and get ready to get messy with a splatter paint cake that will be perfect for every occasion you'll celebrate this year!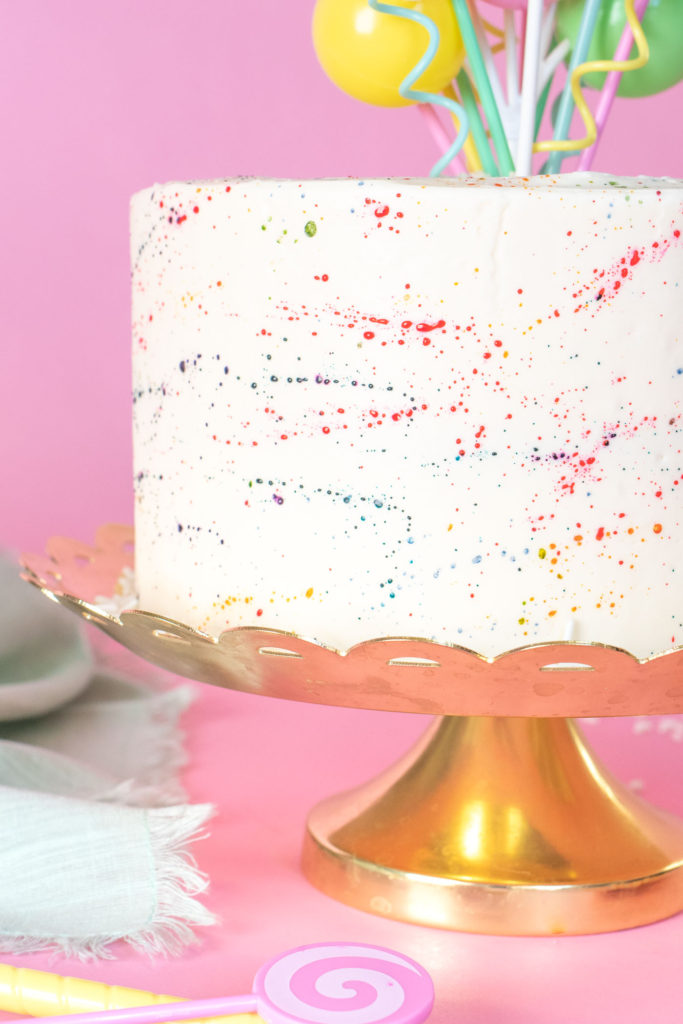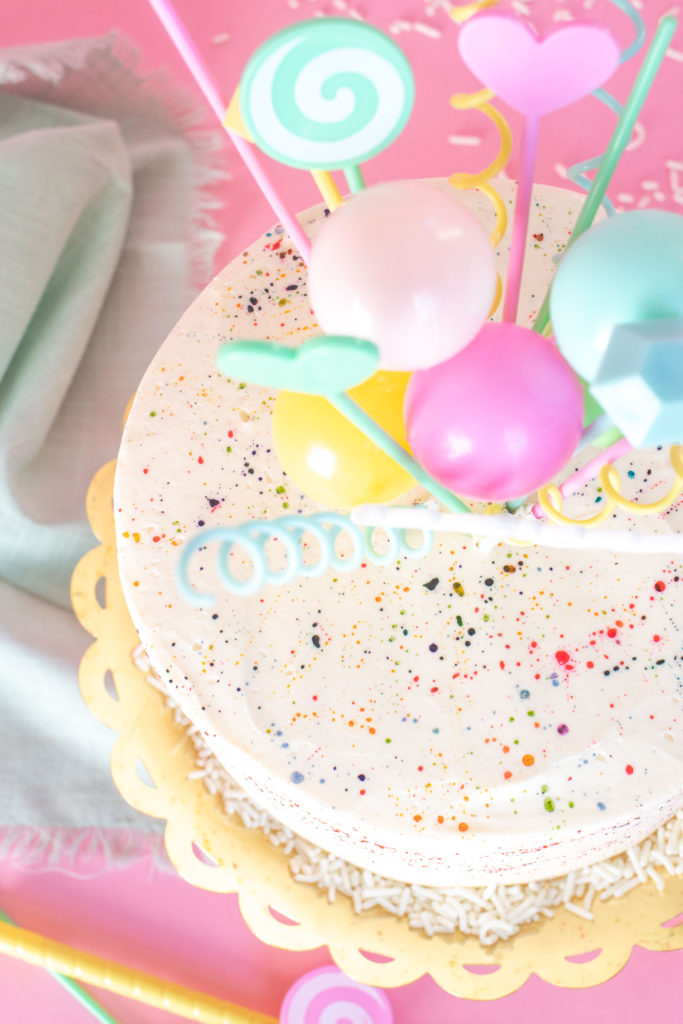 Keep scrolling for the full recipe card! 👇🏼
Oh, and if you're a fan of cake (who isn't?!) be sure to check out my other cake decorating ideas!
How to Make a Splatter Cake
OK, now the reason you're really here! I've seen a few versions of a paint splatter cake, but I wanted to make my own that not only has colorful cake layers but has a specific splattered paint look. Here's how to achieve this look:
Cover your work area with plastic or newspaper to protect from the splatter
Place the frosting cake on a cake stand or some kind of raised pedestal
For best results, frosting should not be hard from refrigeration
Add a small amount of food coloring to small bowls
Dilute the food coloring with 2-3 drops of water so it is splatterable and lighter in color
Use a food-only paint brush to splatter the food coloring all over the cake until well-covered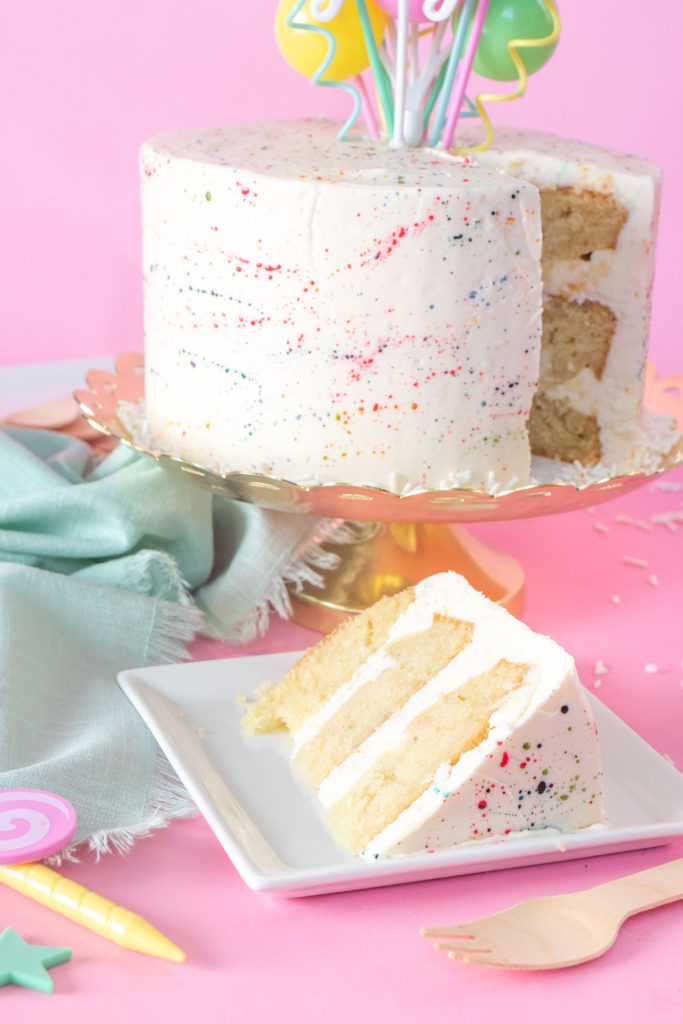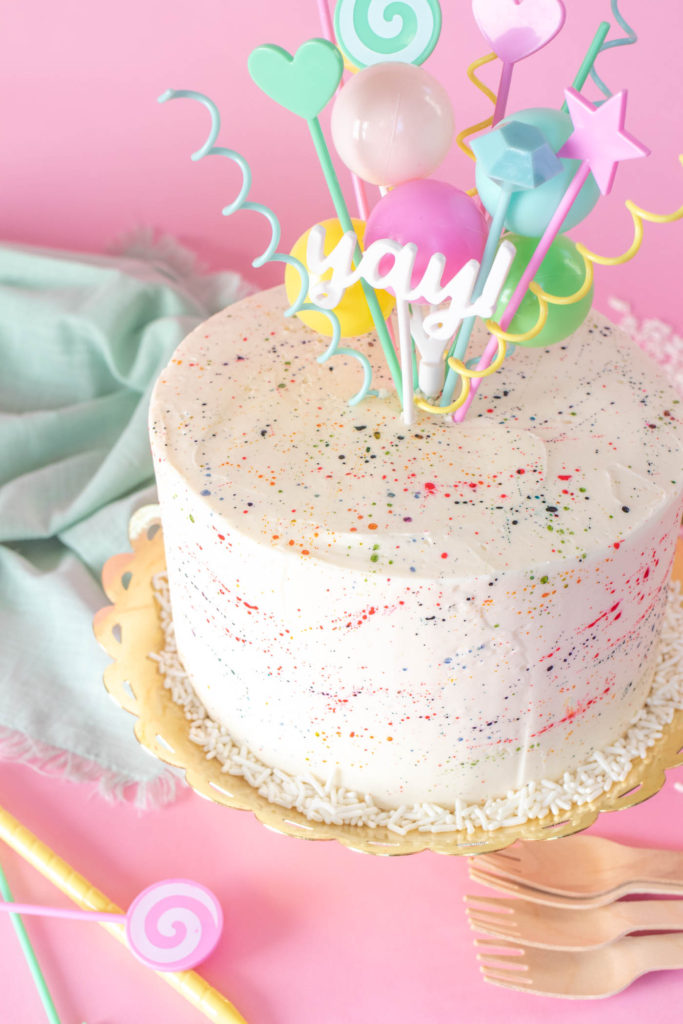 PS, be sure to follow along with the party on Instagram!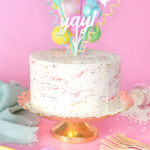 Classic Vanilla Cake
2019-09-03 12:04:50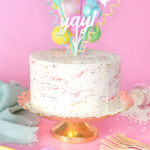 This moist, fluffy vanilla cake is a classic favorite that pairs perfectly with vanilla buttercream
For the Vanilla Cake
1 1/2 cup all-purpose flour
3/4 cup granulated sugar
1/2 tsp baking soda
1 tsp baking powder
1/4 tsp salt
1/2 cup vegetable oil
1/2 cup buttermilk
1 1/2 tsp pure vanilla extract
1 egg
1/2 cup hot water
For the Vanilla Buttercream
2 cups unsalted butter, room temperature
2-3 cups powdered sugar
1 tsp vanilla extract
1 tbsp heavy cream or milk
For the Vanilla Cake
Preheat oven to 350 degrees and lightly spray 2 (or 3) 6-inch cake pans with cooking spray
In the bowl of your mixer, combine flour, sugar, baking soda, baking powder and salt
With a whisk attachment, mix in vegetable oil and buttermilk, followed by the egg and vanilla
Add the hot water and mix until batter is smooth, scraping the bowl as needed
Divide the batter between the prepared cake pans and bake for 25-30 minutes until a toothpick inserted into the center comes out batter-free
Let cool before removing from the cake pans
Level the cakes into even layers
For the Vanilla Buttercream
Beat the butter with a paddle attachment until smooth, creamy and fluffy, about 2 minutes
Add the powdered sugar in batches until desired sweetness is reached
Mix in the vanilla and cream and beat until smooth
To Assemble the Cake
Assembled the cake layers with buttercream in between
Frost the entire cake with a crumb coat and chill 30 minutes
Add more frosting and smooth the cake
When ready to splatter, add a small amount of food coloring to small bowls and dilute with several drops of water
Cover your working area with plastic or newspaper
Use a food-only paint brush to flick the diluted food coloring at the frosted cake with a variety of colors until well-covered
Refrigerate until ready to serve
Notes
The food coloring will smear easily and stain your hands, so avoid touching the splatter cake
Three pans will yield a three layer cake; two pans cut into layers yield a four layer cake
Club Crafted https://www.clubcrafted.com/