/
Our New Apartment [BEFORE]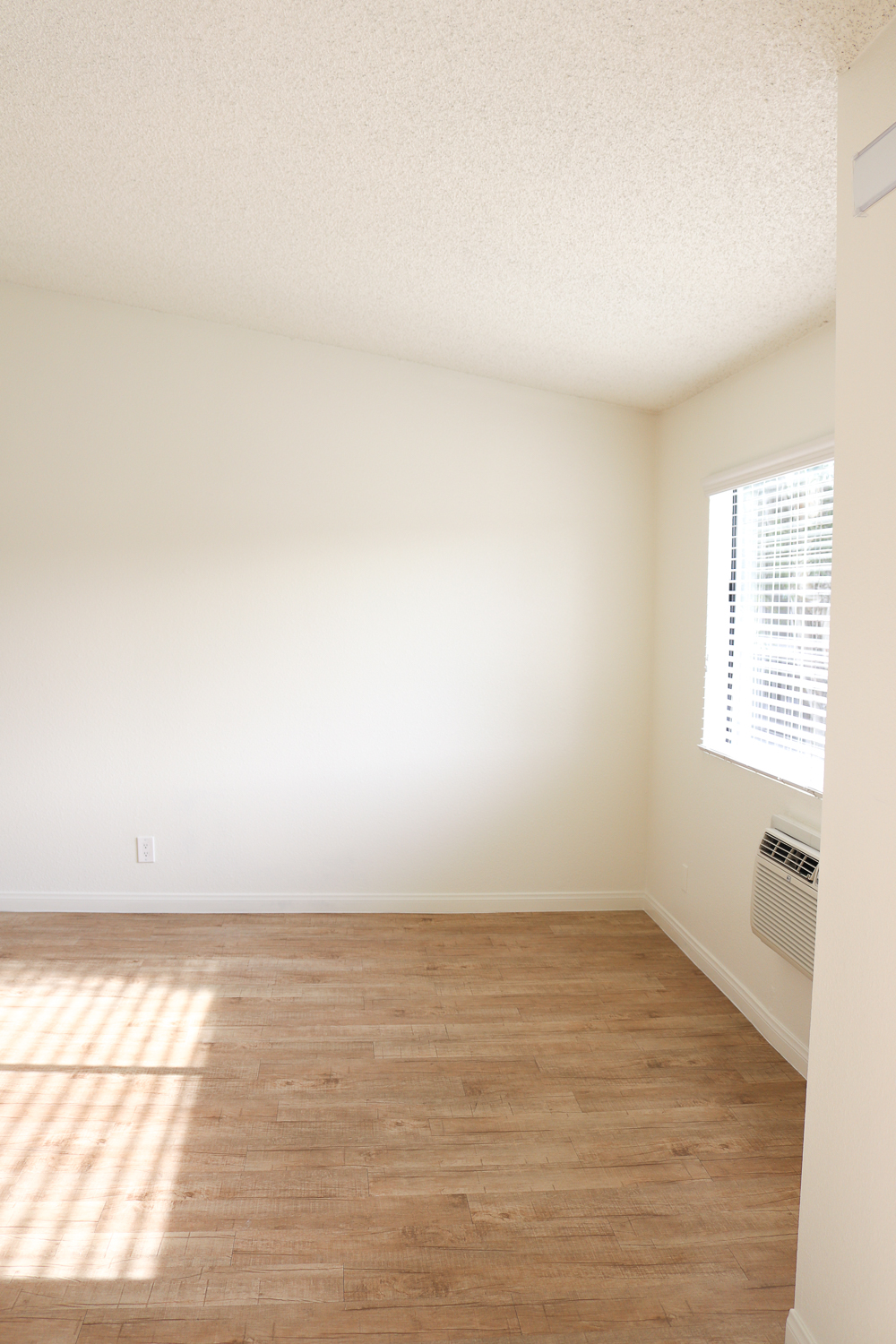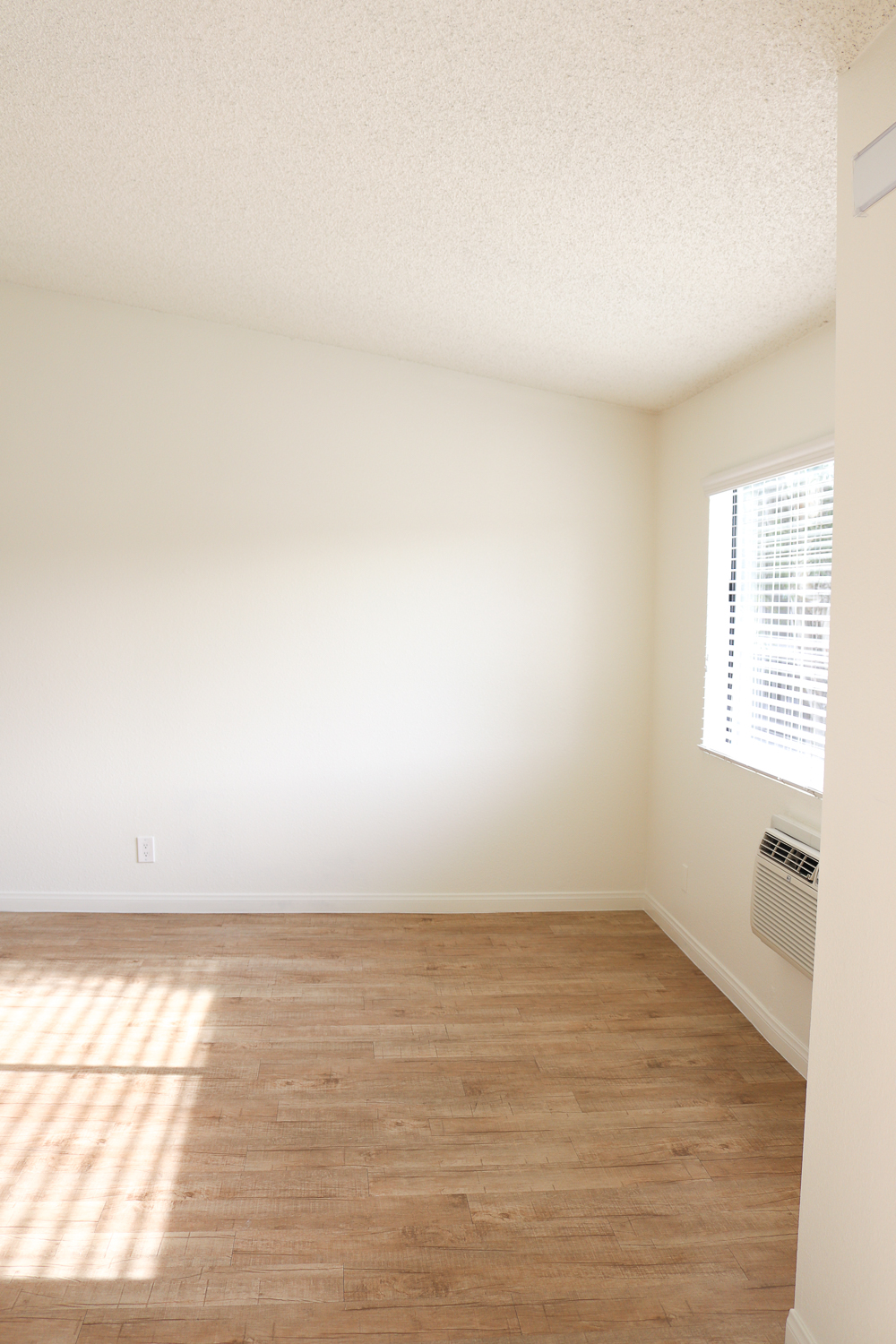 If you've been following along, you probably saw that we moved recently! While I'm thankful to have more space, not to mention gorgeous natural light, moving is such a pain. Surely everyone can agree on that?
I made a big mistake in our last apartment: I never finished moving in.
I think this is something I've just always been guilty of doing because of my indecisiveness when it comes to decor. Seriously, I'm the worst about changing my mind two months after making a big change to our home. In fact, we lived in our last apartment for almost a year and I never got around to hanging art in our bedroom. Instead, it sat piled on the floor…oops. I promise I'll be better this time!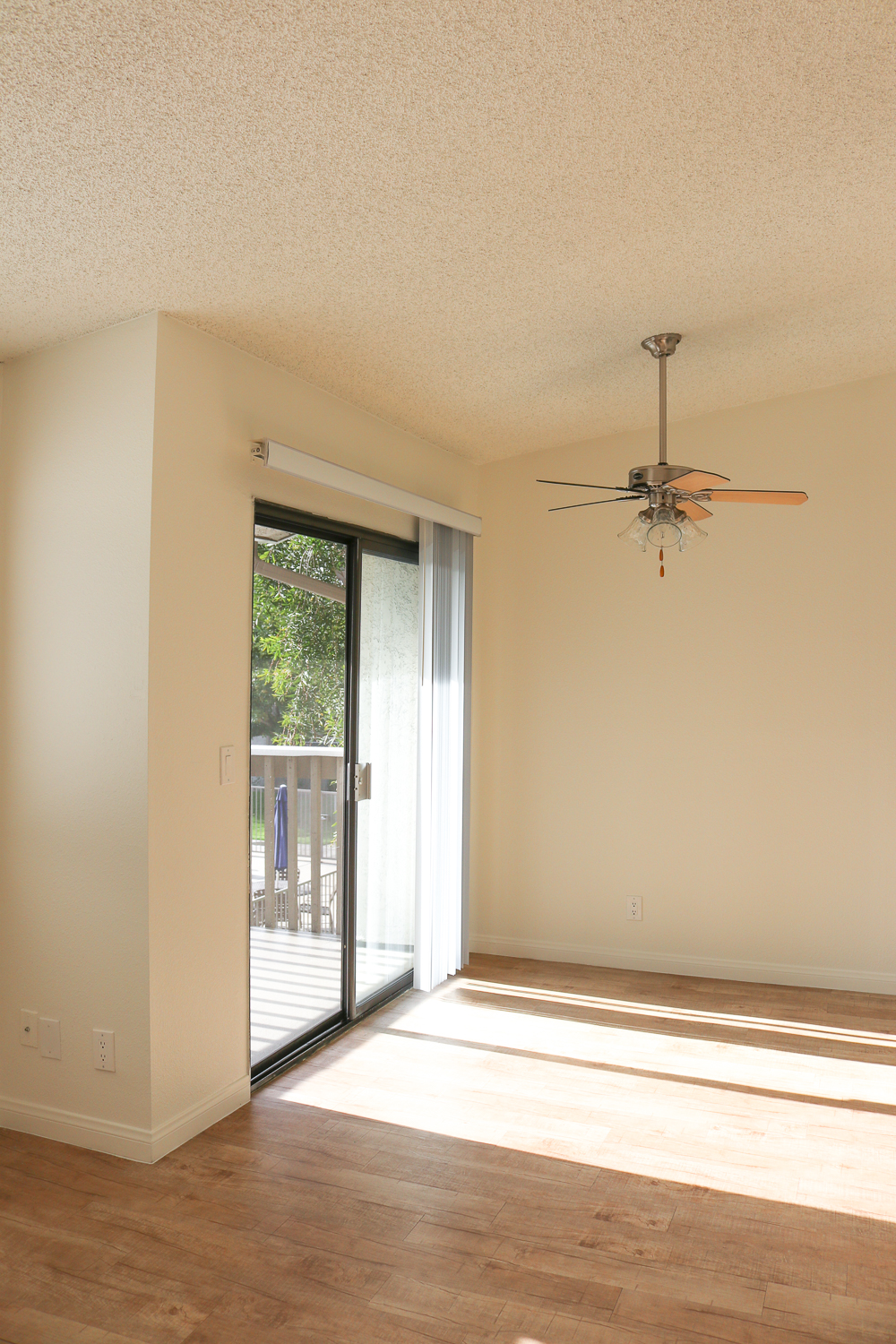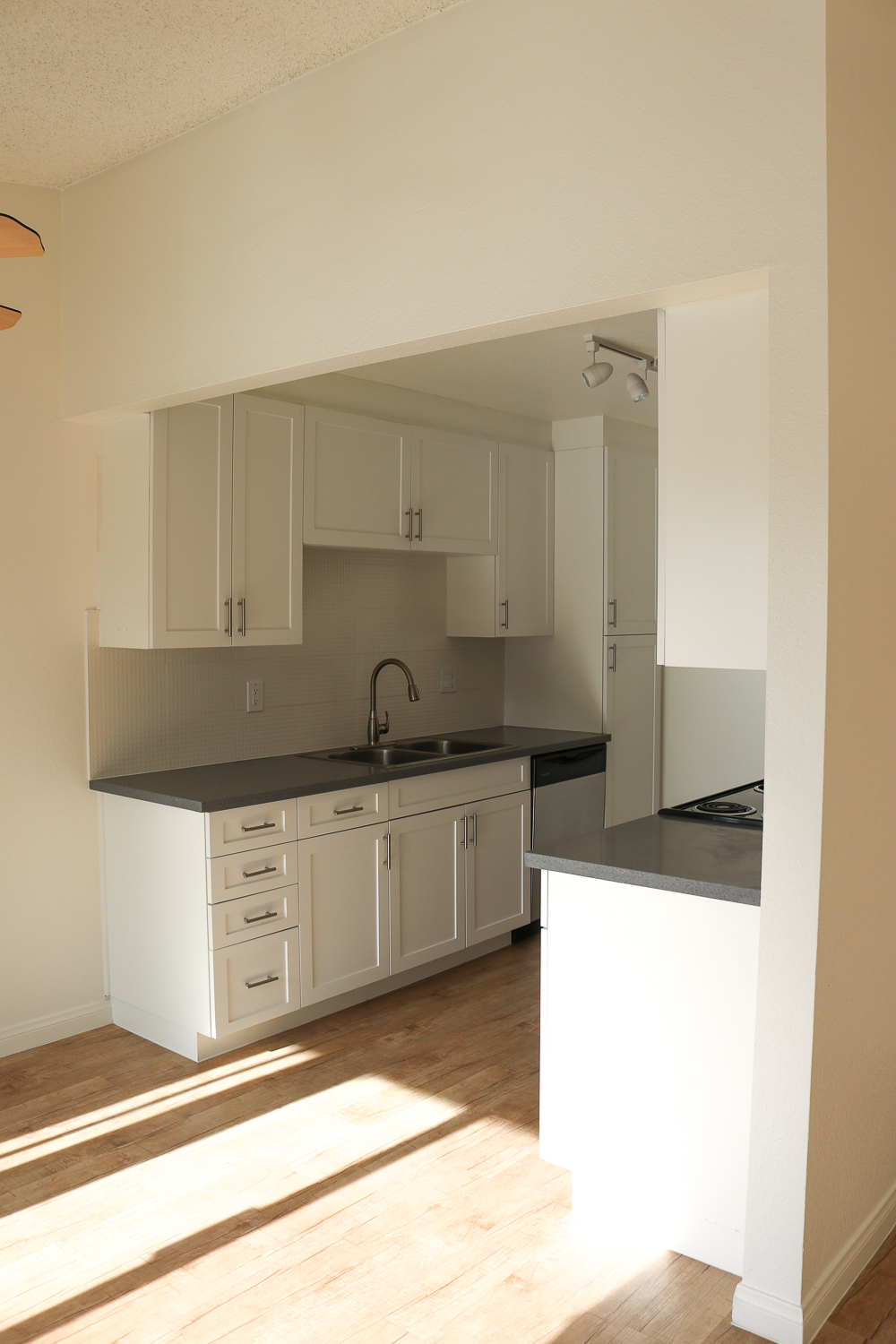 I tried to make some of the decor decisions before we even moved, planning out the things that I wanted so that it would all be ready. I think that over the next few months I'll make a lot of changes, but here's what I'm working with today. For an apartment, we have a decent amount of space now, upgrading to about 900 sq feet compared to the 720 we had before.
Combining my mid-century, bright white and color loving style together with Andrew's neutral bachelor pad style is difficult, but so far we've agreed on a lot. When in doubt, we just pick blue because it's the one color we both love. I always ask his opinion before going and making a change…unless it's in the kitchen because that's my domain (hence why everything is that pretty teal color I love!) I'm still trying to sneak in a tiny bit of pink here and there and hoping he doesn't notice…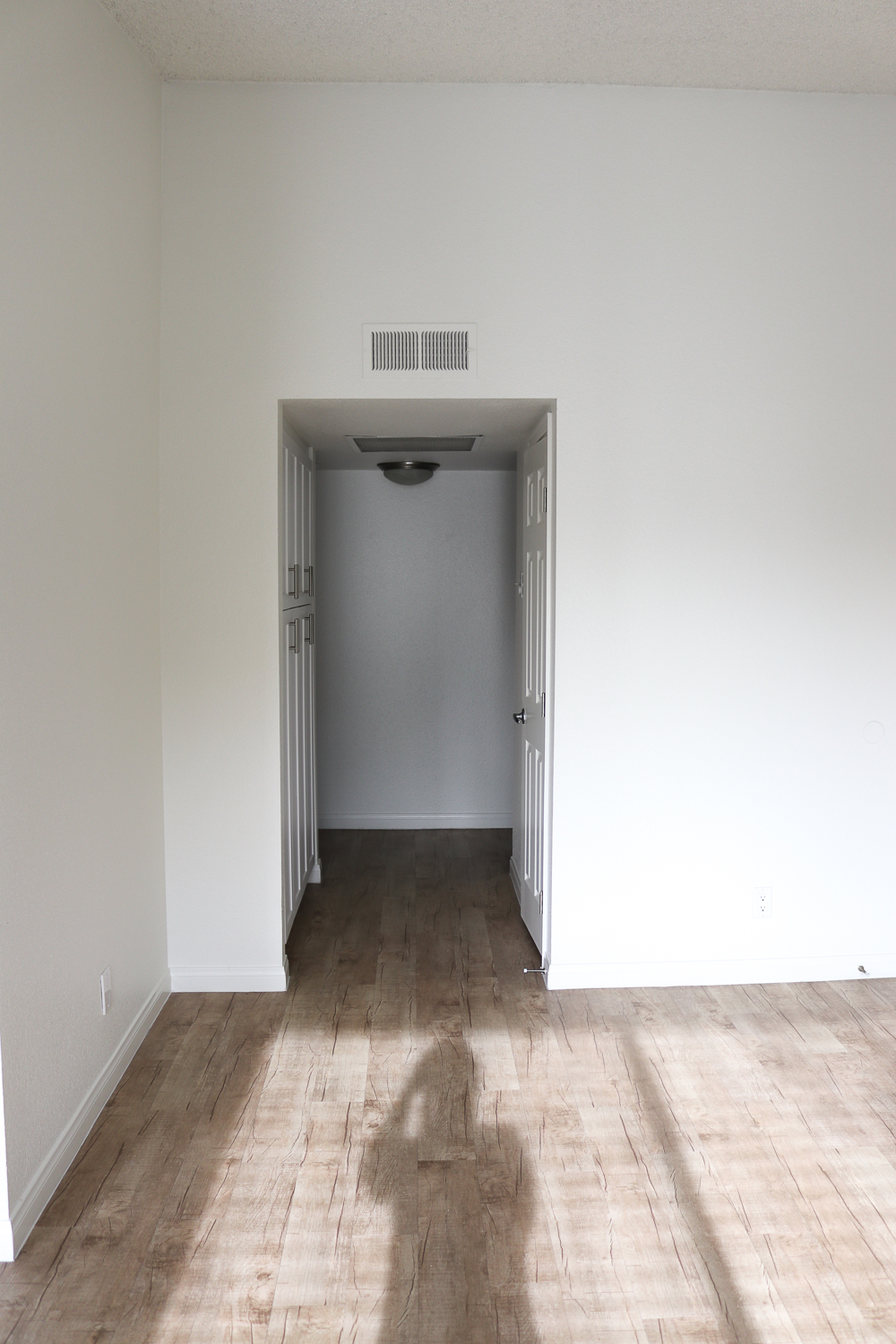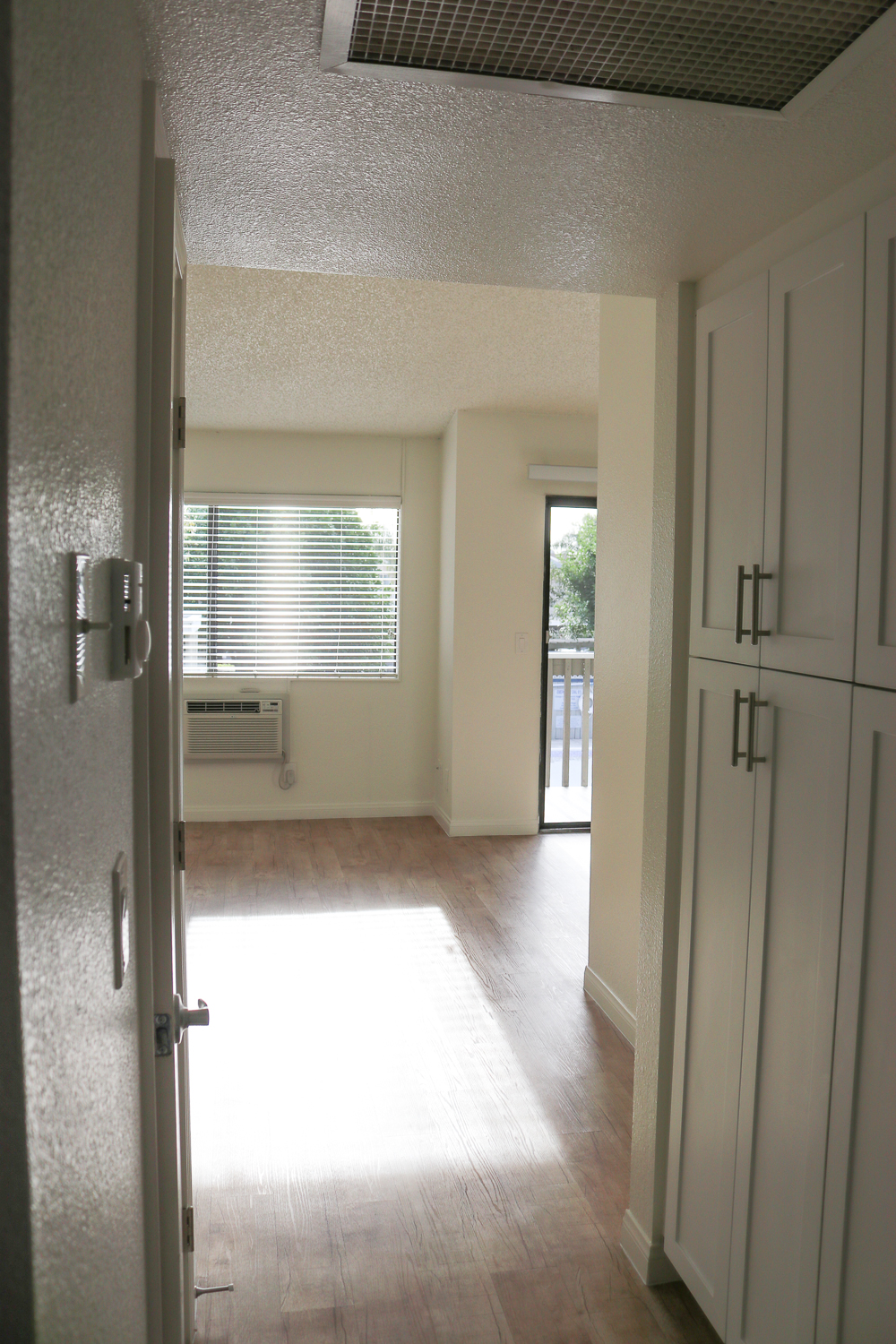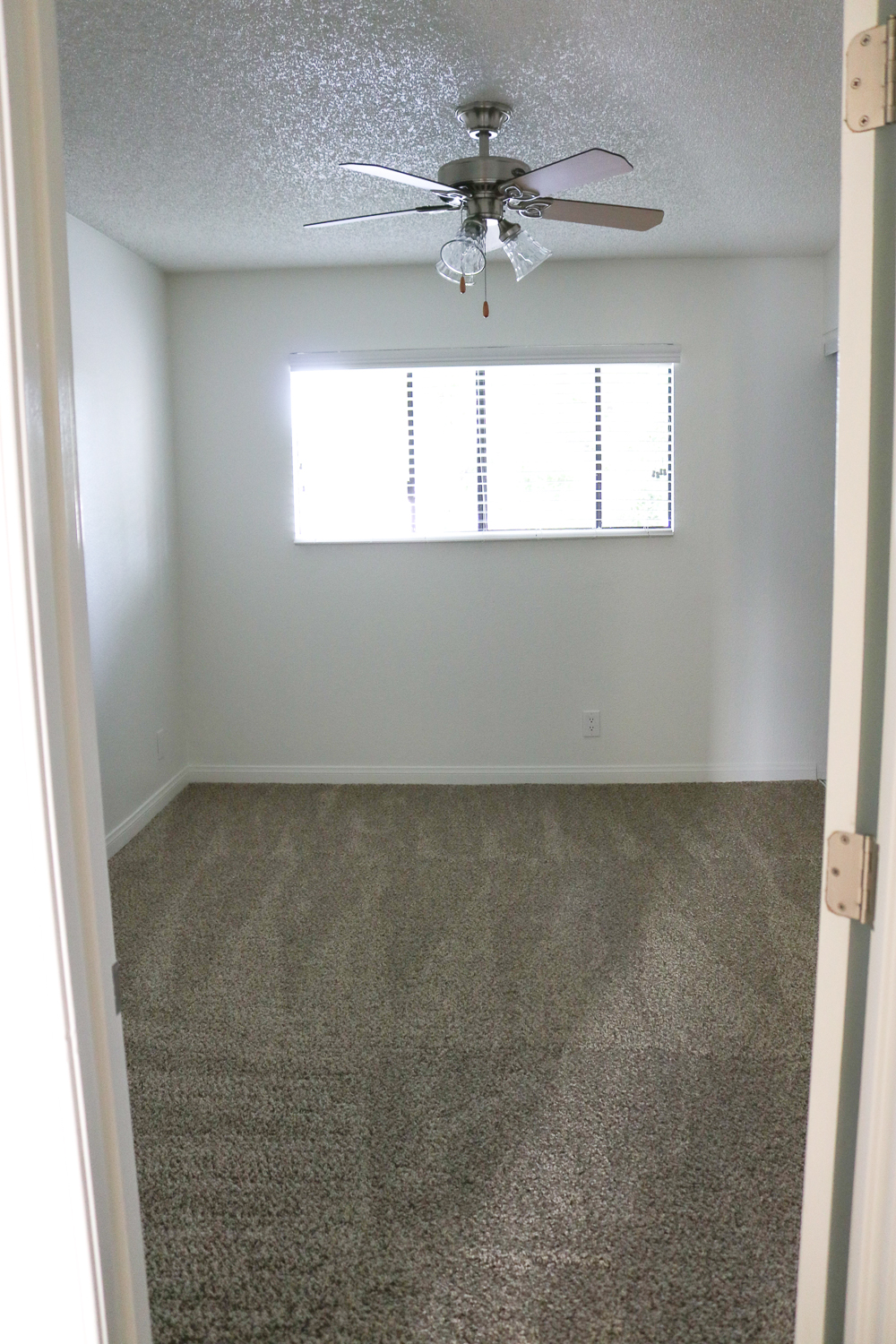 Overall, we've been making decor decisions together and have agreed on a lot. He even liked the removable wallpaper I have my eye on for our bedroom!
In our last apartment, we didn't have a dining room because we used the small amount of space left in the living area to house our desks. That's why I created this rolling bar seating area out of an IKEA unit, and it has been a total lifesaver. Thankfully, we finally have a defined dining area and I can't wait to use it! I forgot what it was like to eat at a real table, guys.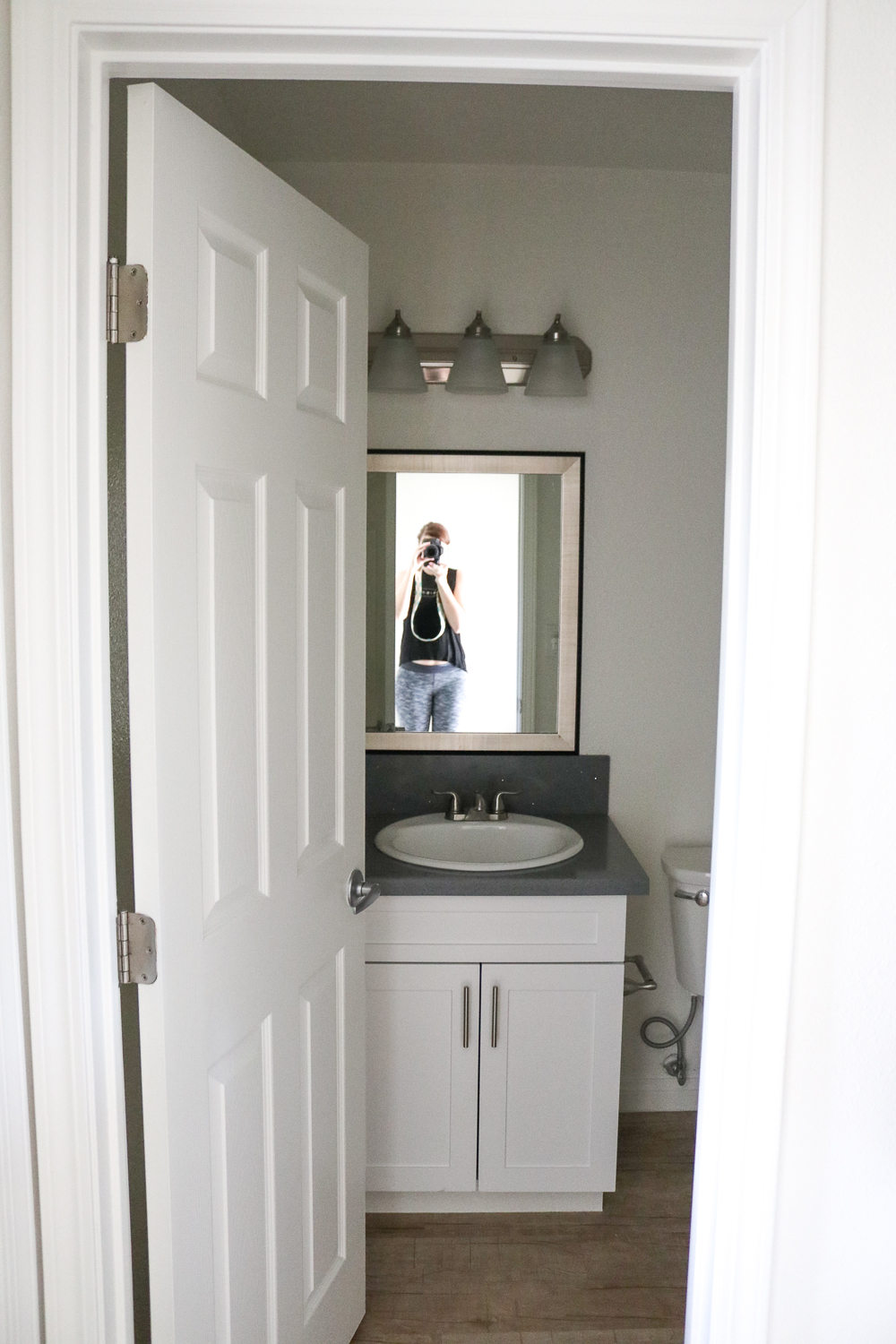 Anyway, here's to starting over and, most importantly, to having a second bedroom to become our studio/workspace! I can't wait to share the evolution of these spaces with you guys over the next few months.
PS, you'll see this post is tagged The Shire because that's what we call our apartment. As I post more, you'll be able to follow my apartment photos with this tag.