/
Palm Leaf Baseball Cap Makeover [+ a Video!]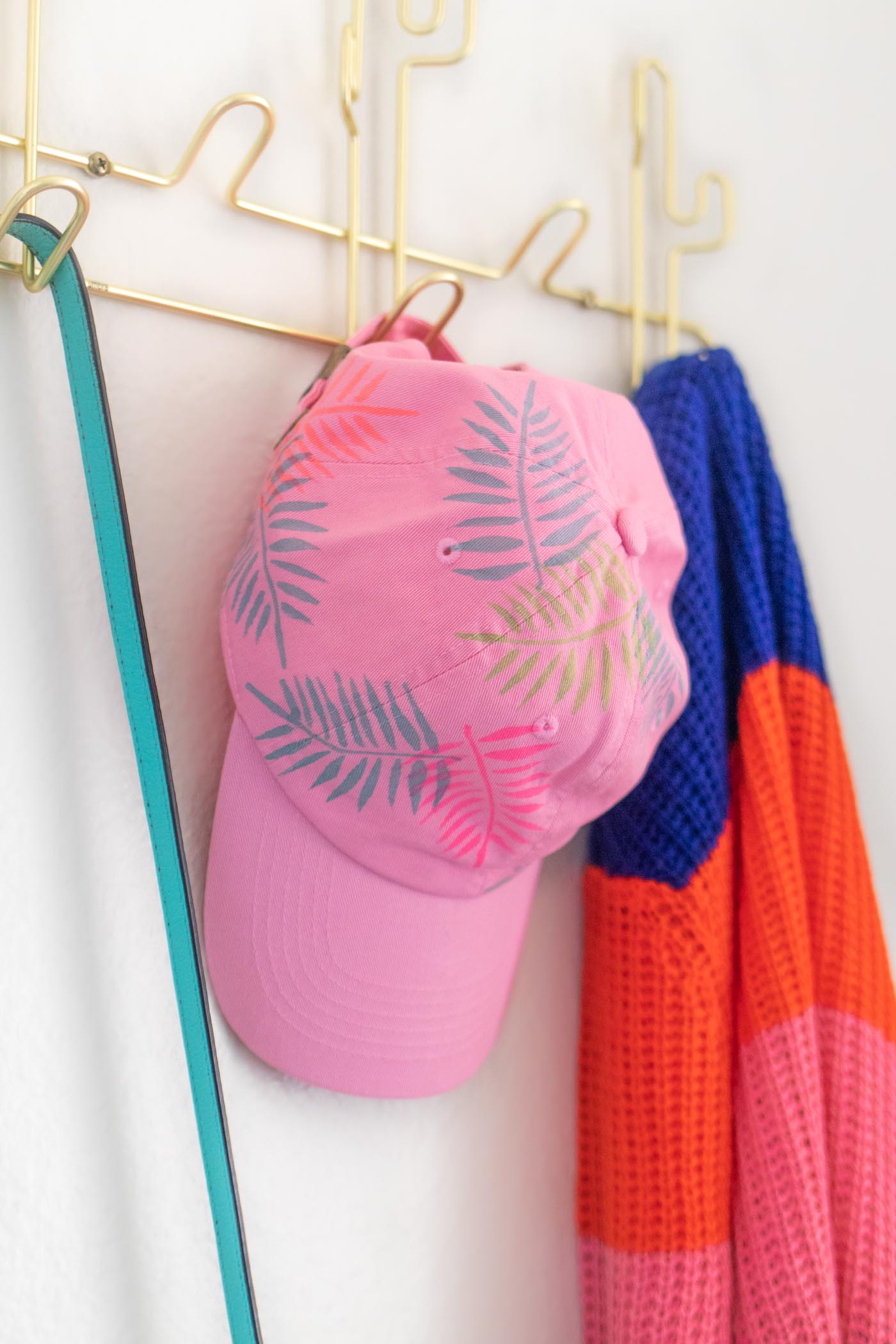 The following post is sponsored by Tulip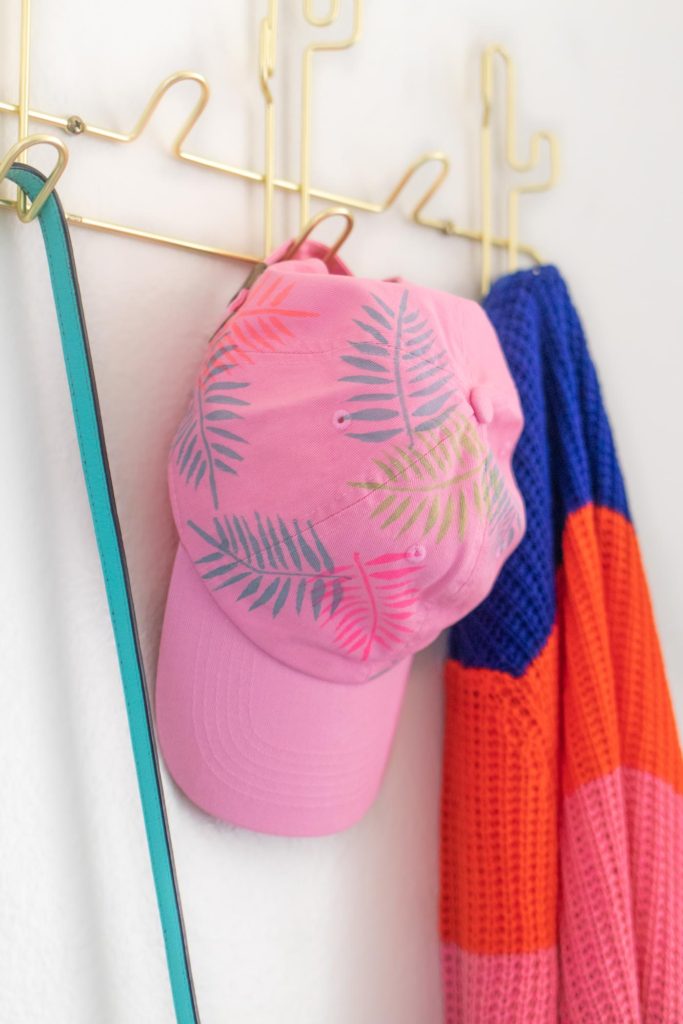 While it's still hot and sunny, we're all in need of a little shade! Create a summery DIY palm leaf baseball cap using Tulip Ultimate Neon Fabric Markers and a stencil. Try this easy baseball cap makeover with a sticky stencil of any kind, and simply trace the design all over the hat in bright shades of neon for a unique pattern. Best of all, using fine tip fabric markers means that this baseball cap DIY is ready in minutes – no drying, no washing, no setting!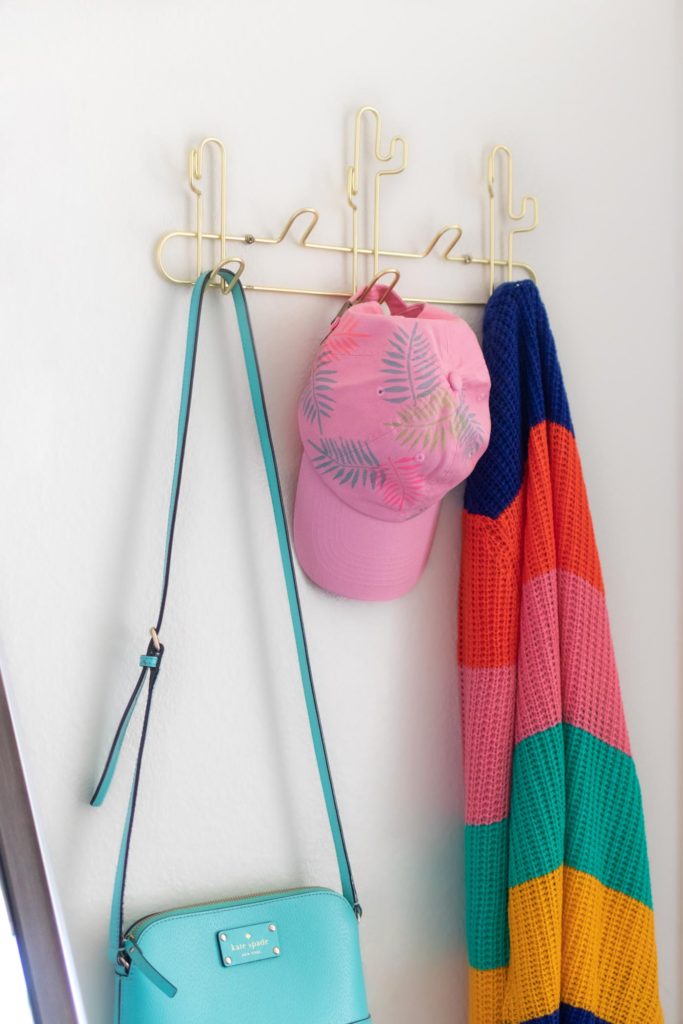 Supplies:
Baseball cap
Tulip Ultimate Neon Fabric Markers
Sticky palm leaf stencil
I chose to use only shades of pink and green for this pink baseball cap makeover (4 colors total). Limit yourself to two shades, stick with one or make a rainbow of palm leaves!
Step 1: Peel away a sticky stencil and press onto a section of the baseball cap.
Step 2: Use the fine tip markers to carefully trace the stencil onto the cap, holding it in place with your other hand if not sticky enough.
Step 3: Once traced, peel away the stencil and place it on another section of the hat. Don't be afraid to overlap the palm leaves! Repeat with as many colors as you want until the hat is somewhat full.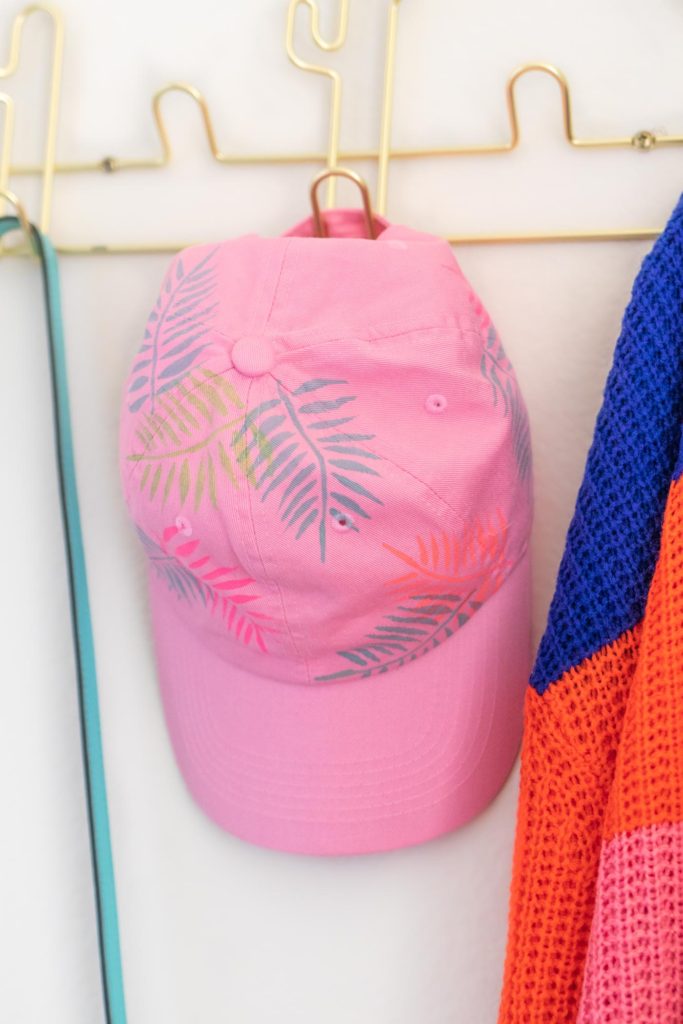 Then it's ready to wear! Enjoy the rest of summer with a much-needed baseball cap makeover you re-decorated yourself!
PS, want more clothing makeovers?! Check out this easy RickRack dress upgrade!