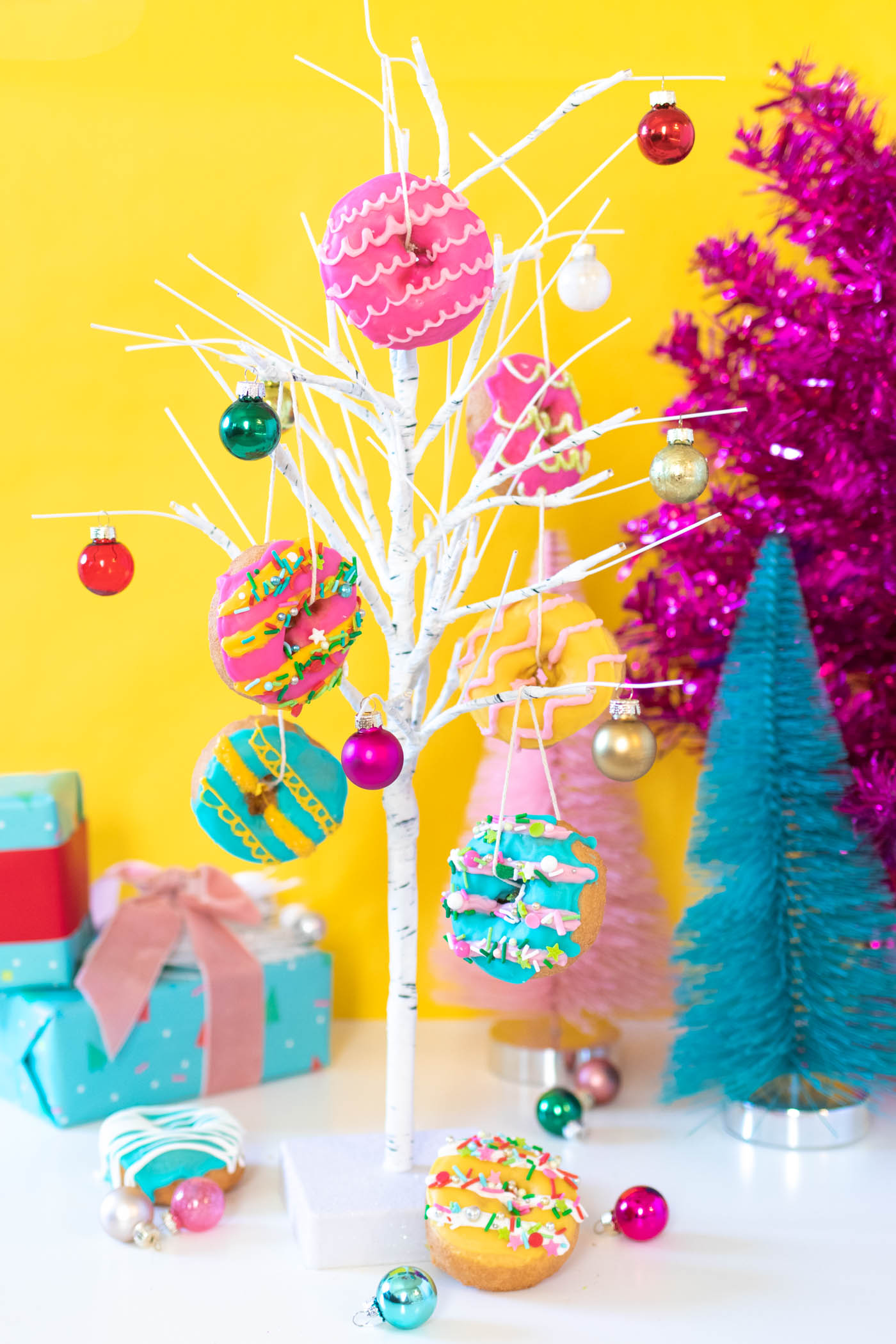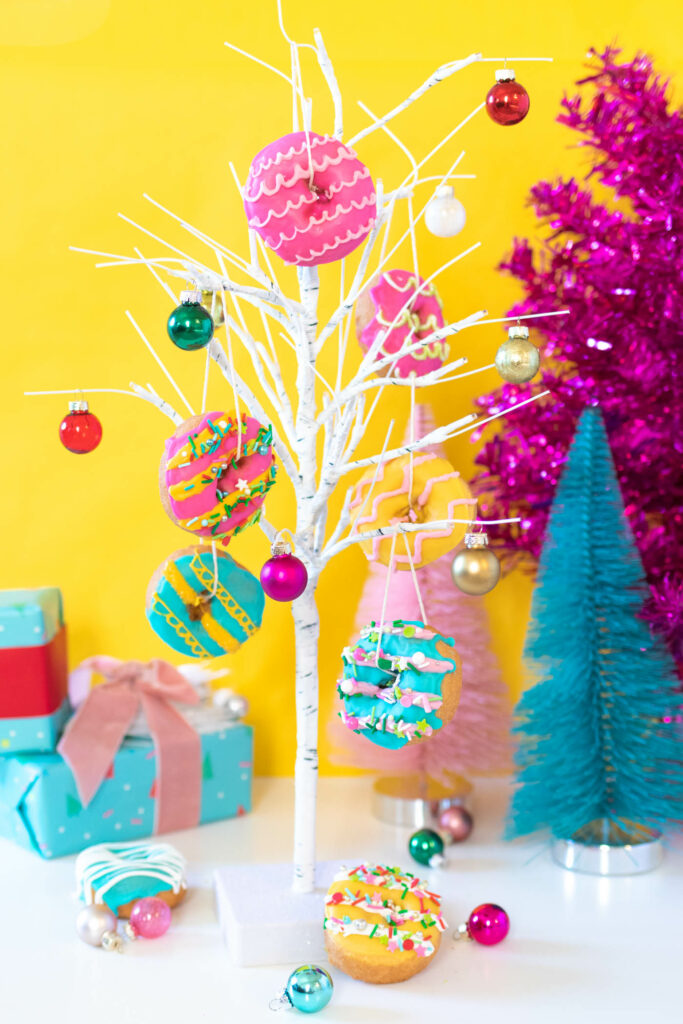 DONUT you want to surprise your guests with a fun holiday food display?! Sure, pegboard donut displays are all the rage for parties and weddings these days, but for Christmas, try serving your guests these edible donut ornaments hung on a tree! Buy or decorate donuts to hang on decorative branches or a small tree for the perfect holiday food display at your upcoming Christmas party. That hole in the middle is perfect for hanging your donuts after all! Have fun with unique decorations and colorful sprinkles, and let your guests pick a donut ornament off of the tree to snack on during the party!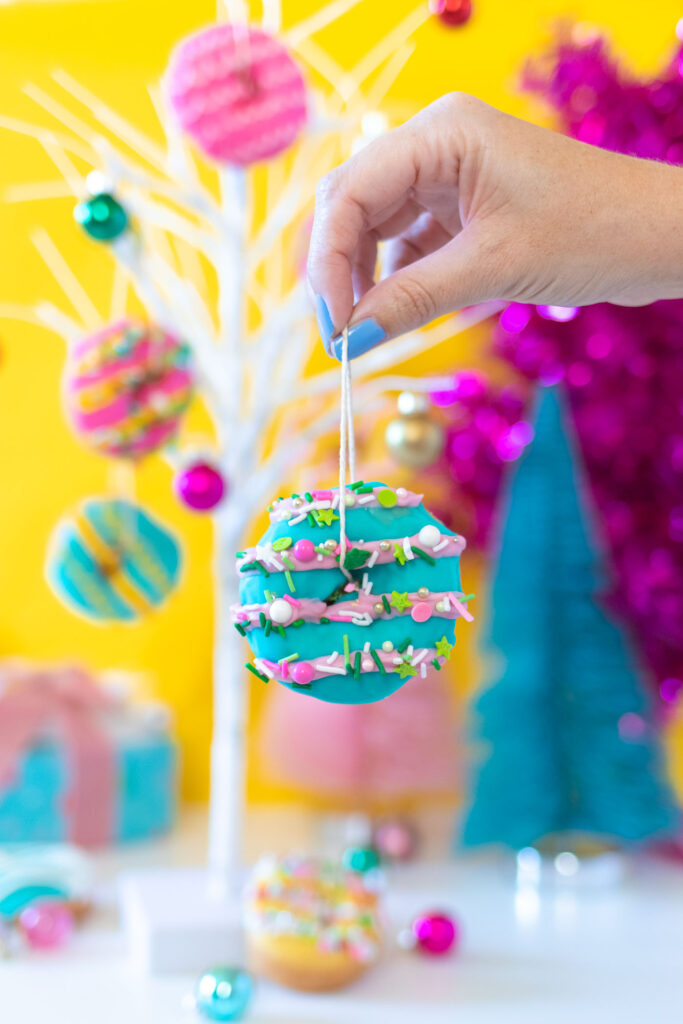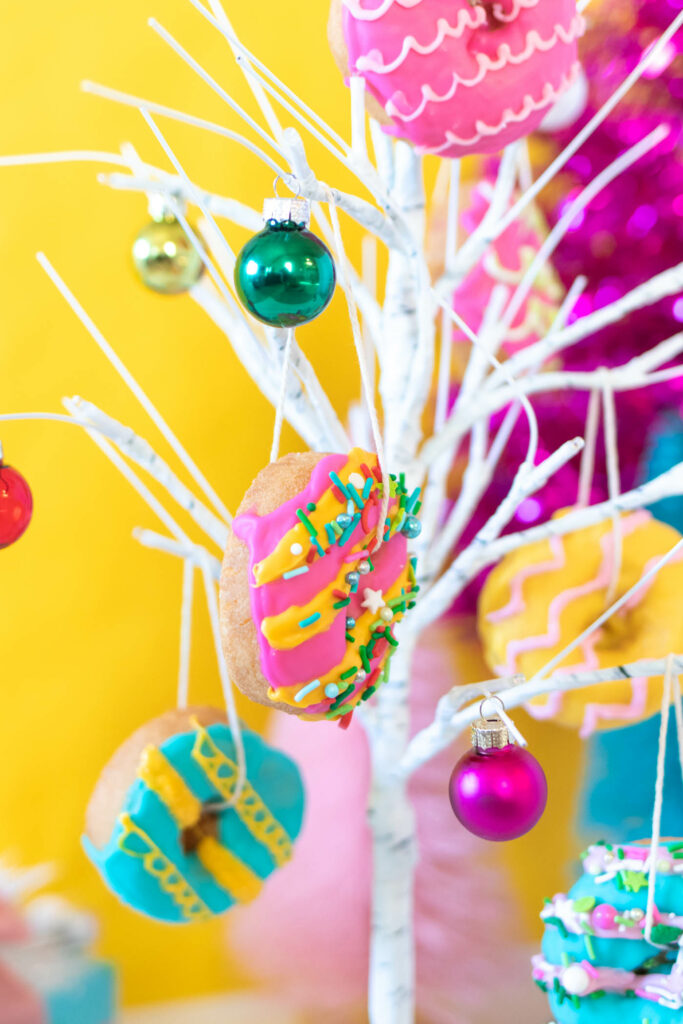 How to Serve Edible Donut Ornaments for a Christmas Party
Supplies:
Plain donuts (try this recipe for homemade baked donuts!)
Donut icing (recipe below)
Royal icing or candy melts
Twine or string
Scissors
Decorative branches or small tree
If you don't want to decorate homemade edible donut ornaments, skip ahead to step 5 👇🏼
Donut Icing Recipe:
1 1/2 cups powdered sugar, sifted
2-3 tbsp milk
Food coloring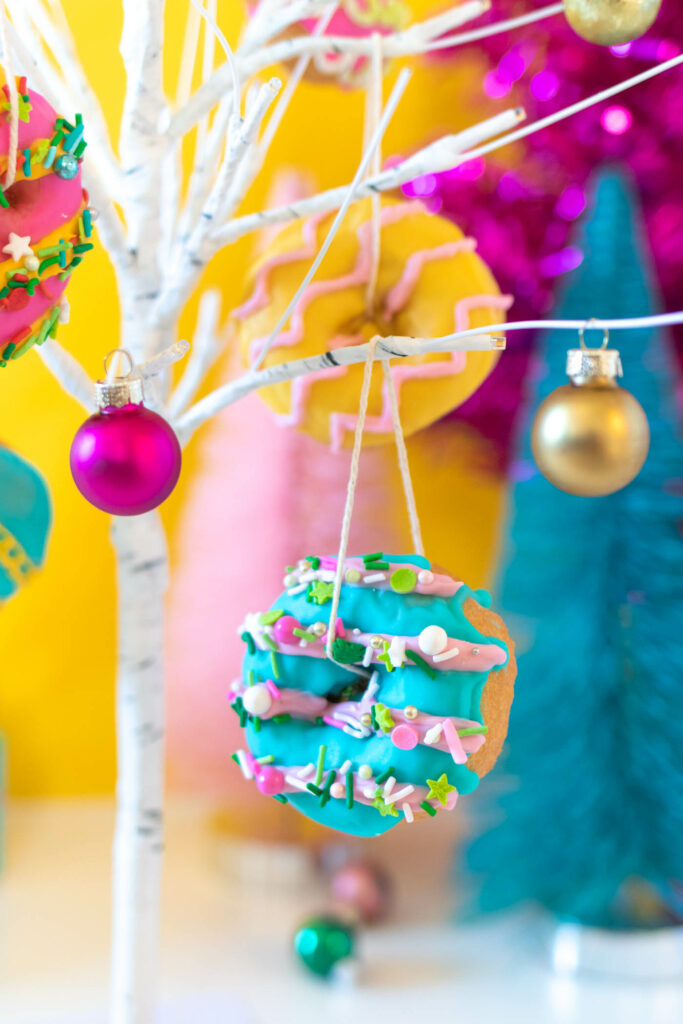 Step 1: To make a simple donut icing, sift the powdered sugar into a bowl. Whisk in the milk one tablespoon at a time until it forms a thick icing. When the icing drips back into the bowl, it should take at least 5 seconds to melt back into the rest of the icing.
Step 2: Separate the icing into multiple bowls to make different colors. Mix in food coloring until you reach your desired coloring.
Step 3: Carefully dip the tops of the donuts into the icing. Tilt and let excess icing drip off of the side of the donut before placing on a lined plate or cooling rack to set. Icing will harden at room temperature.
If desired, dip a second time for thicker or brighter colored icing.
Step 4: Now you can decorate! Pipe candy melts or royal icing onto the donuts in fun designs and/or add sprinkles while the icing is still wet. Allow the donut icing and decorations to set before hanging the donut ornaments.
Step 5: To turn the donuts into ornaments, cut pieces of twine about 6 inches long. Thread through the middle of the donuts and tie the ends together in a knot. Move the knot so that it is hidden in the middle of the donut. Then hang from branches secured in a vase or from a small tree.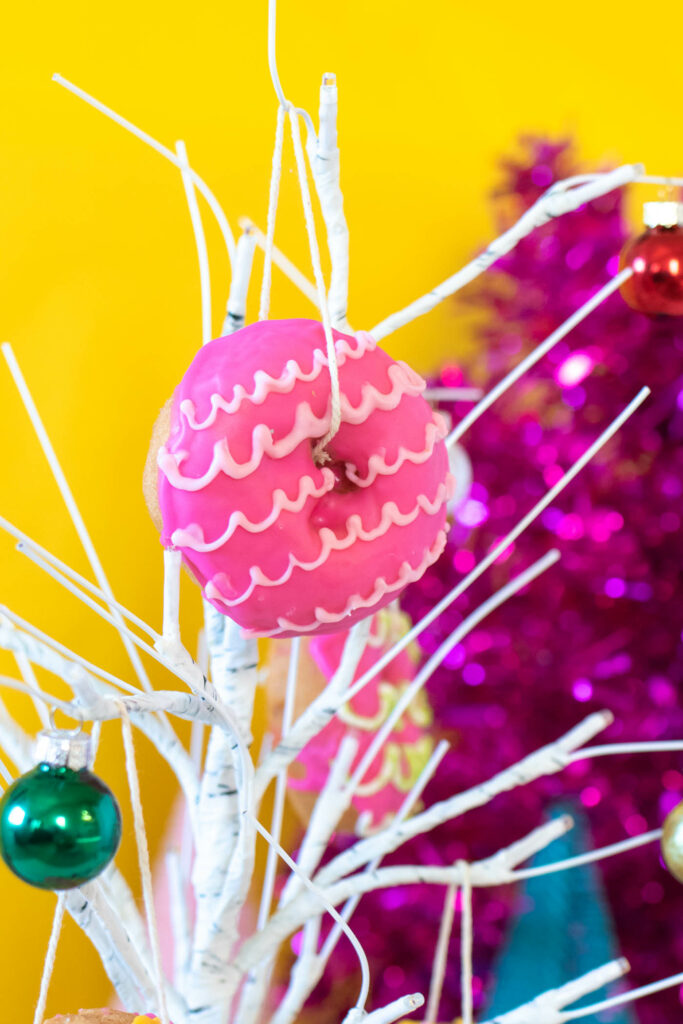 Edible donut ornaments are WAY cooler than non-edible donut ornaments. Set them out at your next party and I'm sure your guests will love selecting a donut ornament off of the tree to eat.
PS, looking for more Christmas foods? Try making a bundt wreath cake!