/
DIY Starry Painted Grip Socks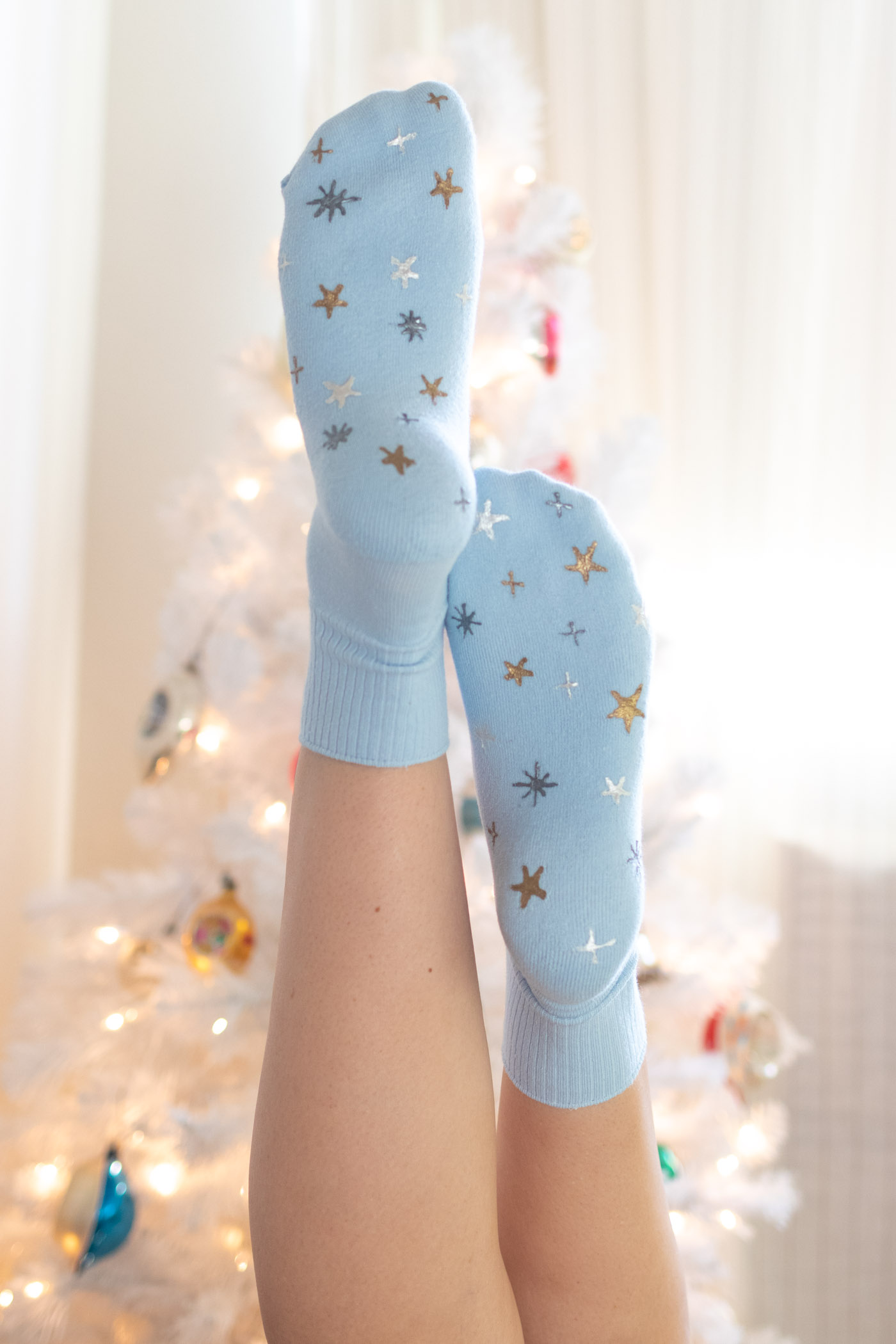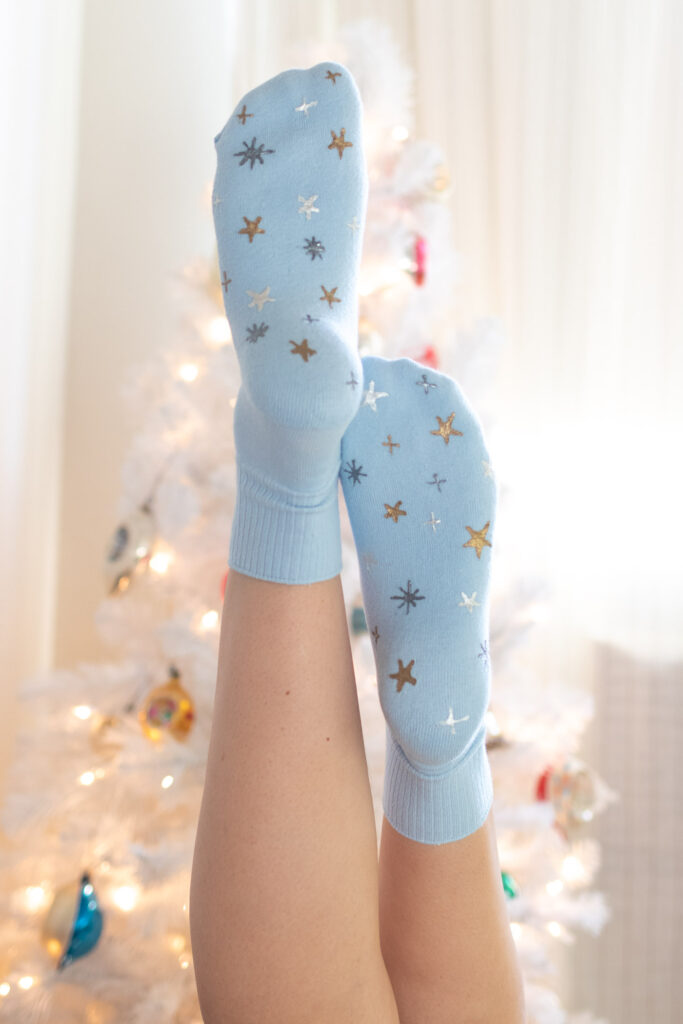 It's time to start hammering out gift ideas for the holidays! Since homemade gifts are always a sweet idea, I wanted to pass along this simple DIY for making your own painted grip socks with a metallic star pattern! Now that we're experiencing sock-wearing weather, you'll probably find yourself wearing them all day and night. To give the bottom of your socks extra grip on hard flooring, all you need it Tulip dimensional paint! Paint fun holiday-inspired pattern on the bottoms to make your own grip socks in minutes.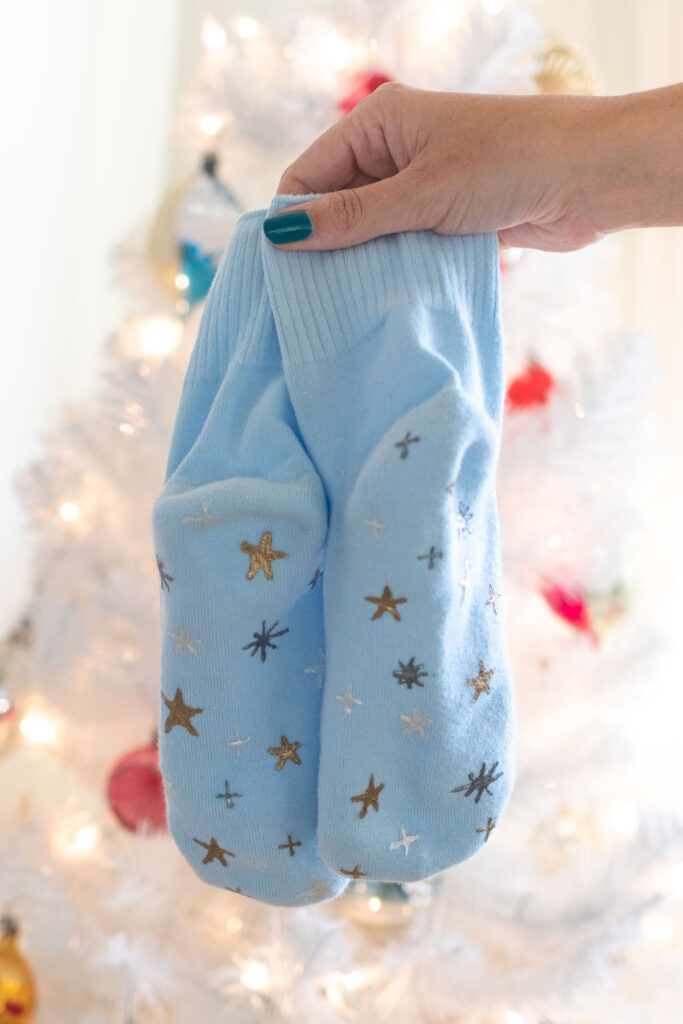 Thanks to the ongoing celestial trend, I wanted to create a variety of starry patterns on my grip socks. With Tulip's Metallic Dimensional Paint, I could mix gold, white and silver metallic colors for a unique look.
Check out the quick video to see how to add a starry pattern to DIY painted grip socks 👇🏼
Supplies:
Step 1: Reposition the sock fabric so that the bottoms are completely flat. Place on a flat surface so that you can easily paint only the bottoms of the socks.
Step 2: Start drawing classic stars with the first color of metallic paint. Distribute them all over the bottom of the socks.
Step 3: Add variety with another style of star with the second color of paint. Continue with multiple colors and starry styles until the bottoms are well-covered.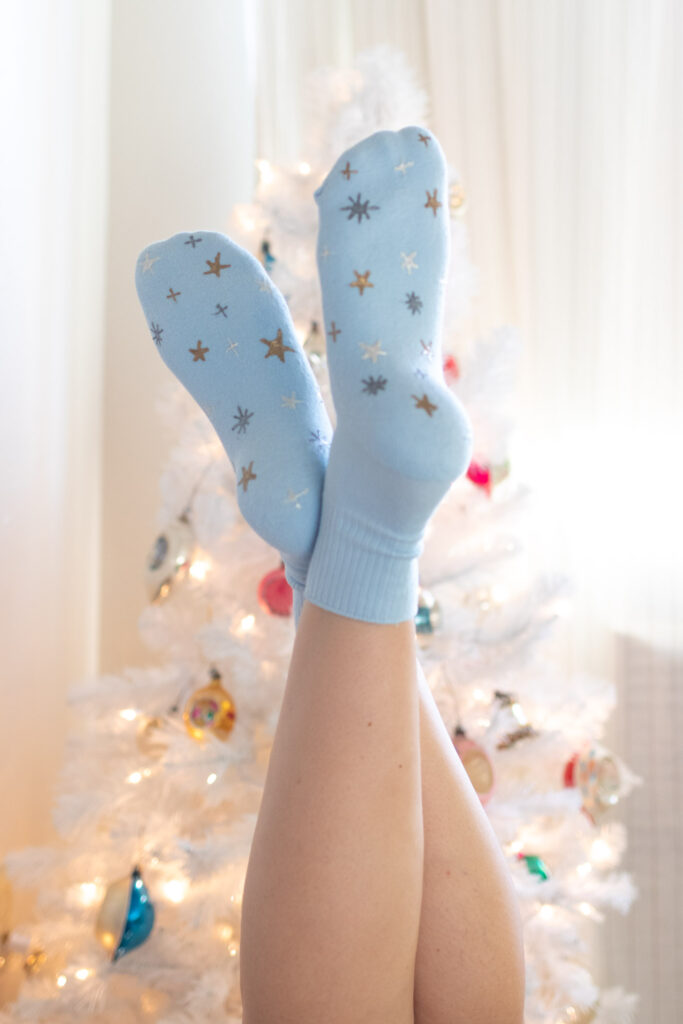 Let the socks dry completely overnight before wearing or gifting.
That's all there is to it! The dimensional paint will make your grip socks feel tacky on tile and hardwood so you don't go sliding around. They're the perfect gift for everyone on your list!
Thank you to Tulip for generously sponsoring this post. All opinions are my own. Thanks for supporting the brands that keep Club Crafted making!