/
Our Watercolor Wedding Invitations with Minted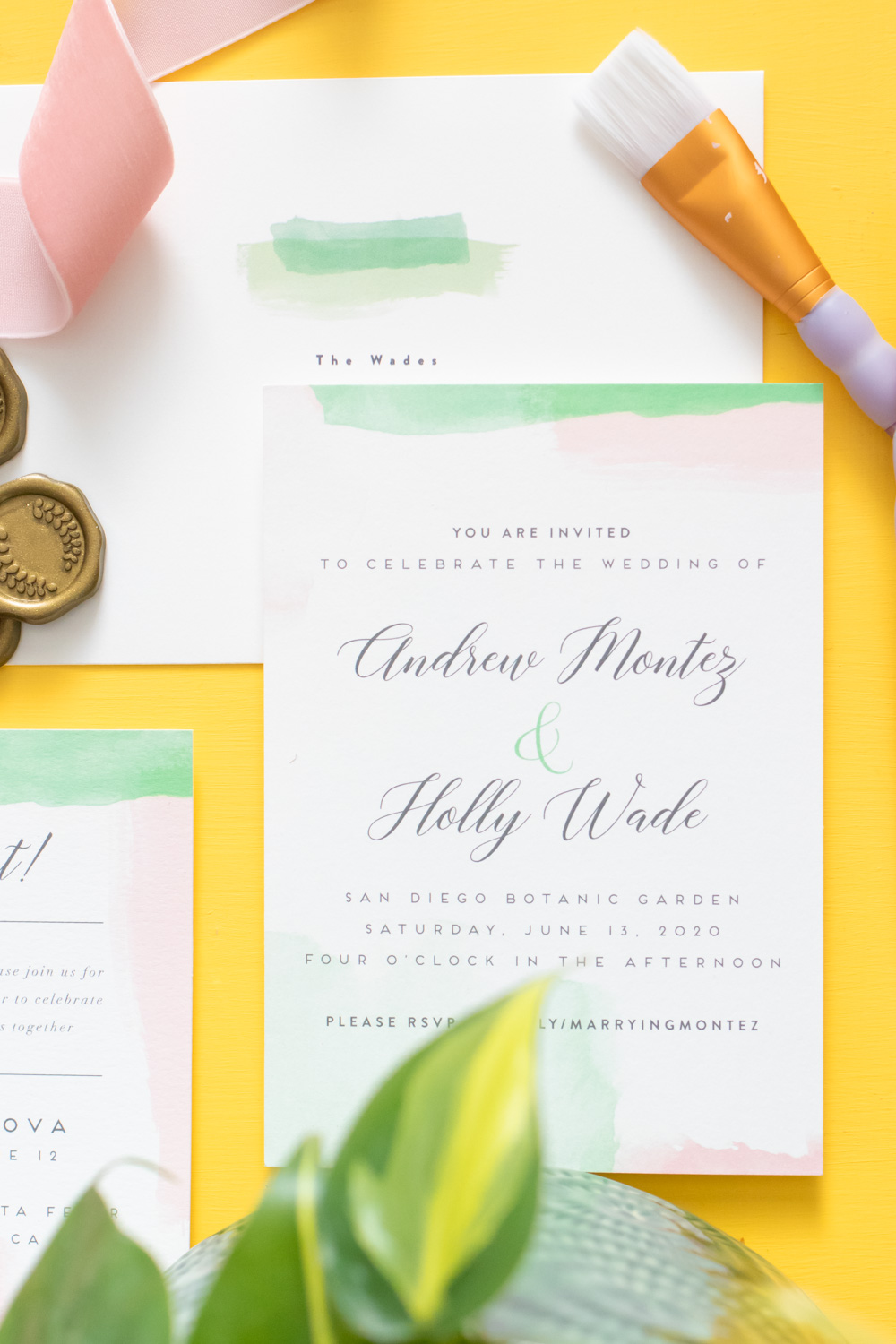 The following post is sponsored by Minted
What was intended to be a happy post sharing our watercolor wedding invitations with you all comes with a little catch in my throat today. Although we are moving forward with wedding planning for now, I don't know what the next few months will hold for us (read my update on Instagram). Receiving our customized wedding invitations from Minted was a wonderful moment that helped this experience feel more real and special. We have less than three months to do! After customizing the Watercolor Wisp collection by Ariel Rutland for our invitations, I was in love. Overall, I think they perfectly sum up the look I'm hoping to achieve with our wedding theme. All I can say now is that we are hoping for the best, so let me tell you about our invitations!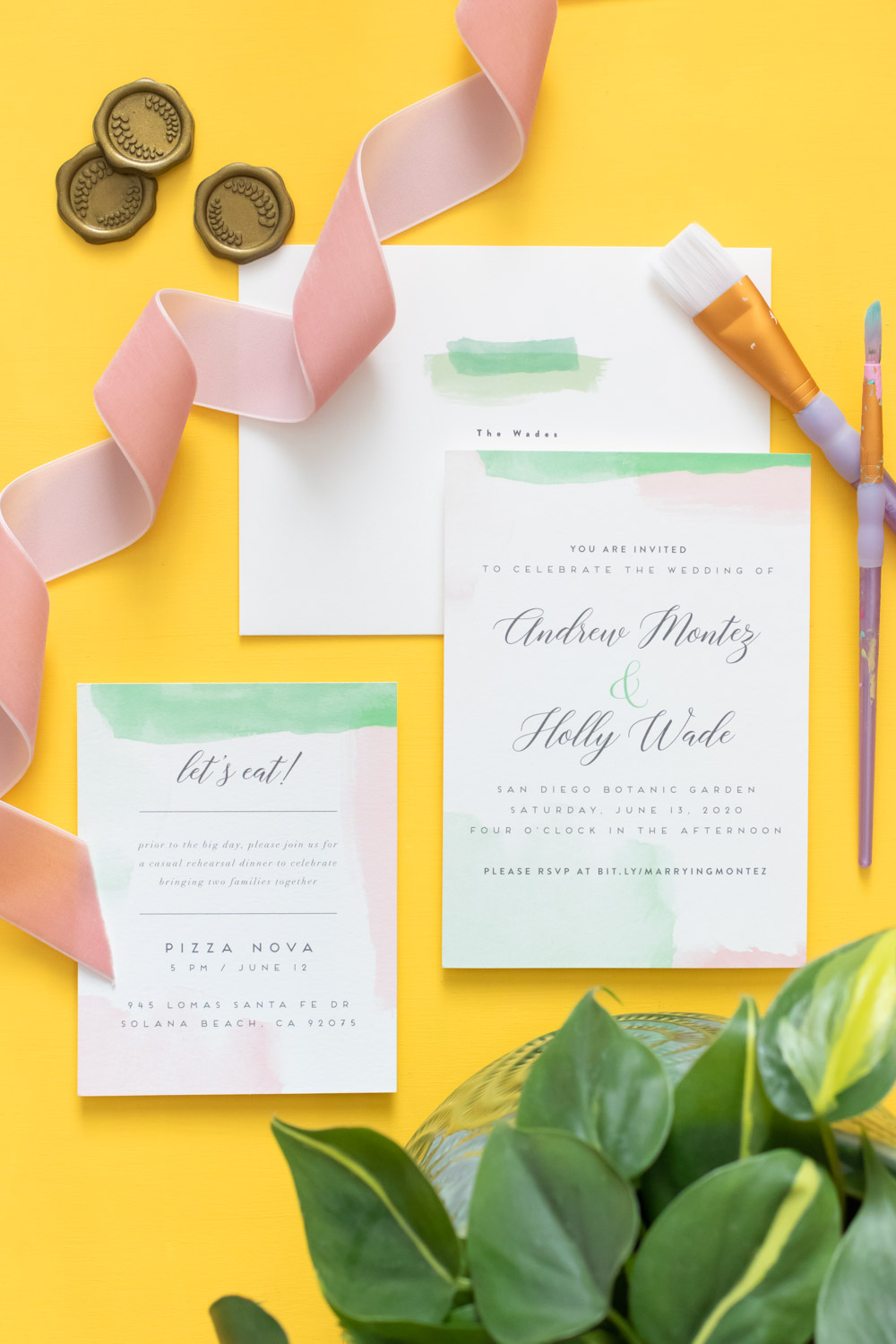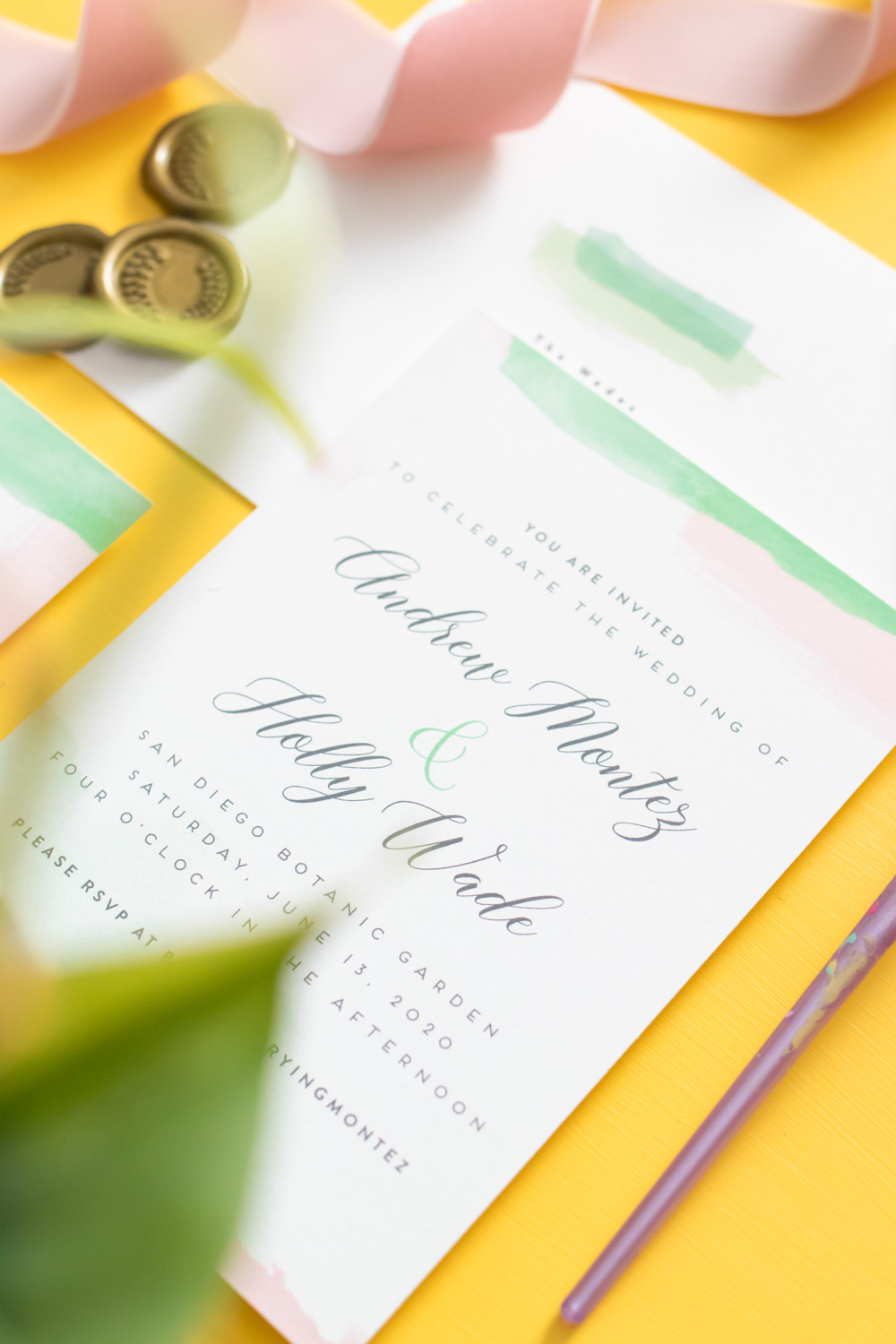 I'm sure it's no surprise why I chose Minted to create our wedding invitations. Not only does it have a large selection of invitation suites to choose from but the artwork is designed by independent artists. Now, as we make plans to decorate our new home, I look forward to turning to minted for artwork as well!
Why I Chose Not to DIY my Wedding Invitations
You may have seen that I made my own DIY save the dates with a painted design. As happy as I was with the look, it was A LOT of work. Designing DIY invitations during such a busy season of my life (like hello, we also just moved again) was an added stress I couldn't manage, so I turned to the experts at Minted. By customizing my fonts and colors, I still felt like our watercolor wedding invitations had a personal touch. Plus, the free address printing saved me so much time!
As a DIYer, I tend to want to do and control everything. I think there's also a certain expectation of me to DIY everything in my wedding, but no one can do it all. In the end, I'm glad I didn't DIY my wedding invitations. Minted has beautiful wedding invitation designs to choose from and offers a variety of ways for couples to personalize them.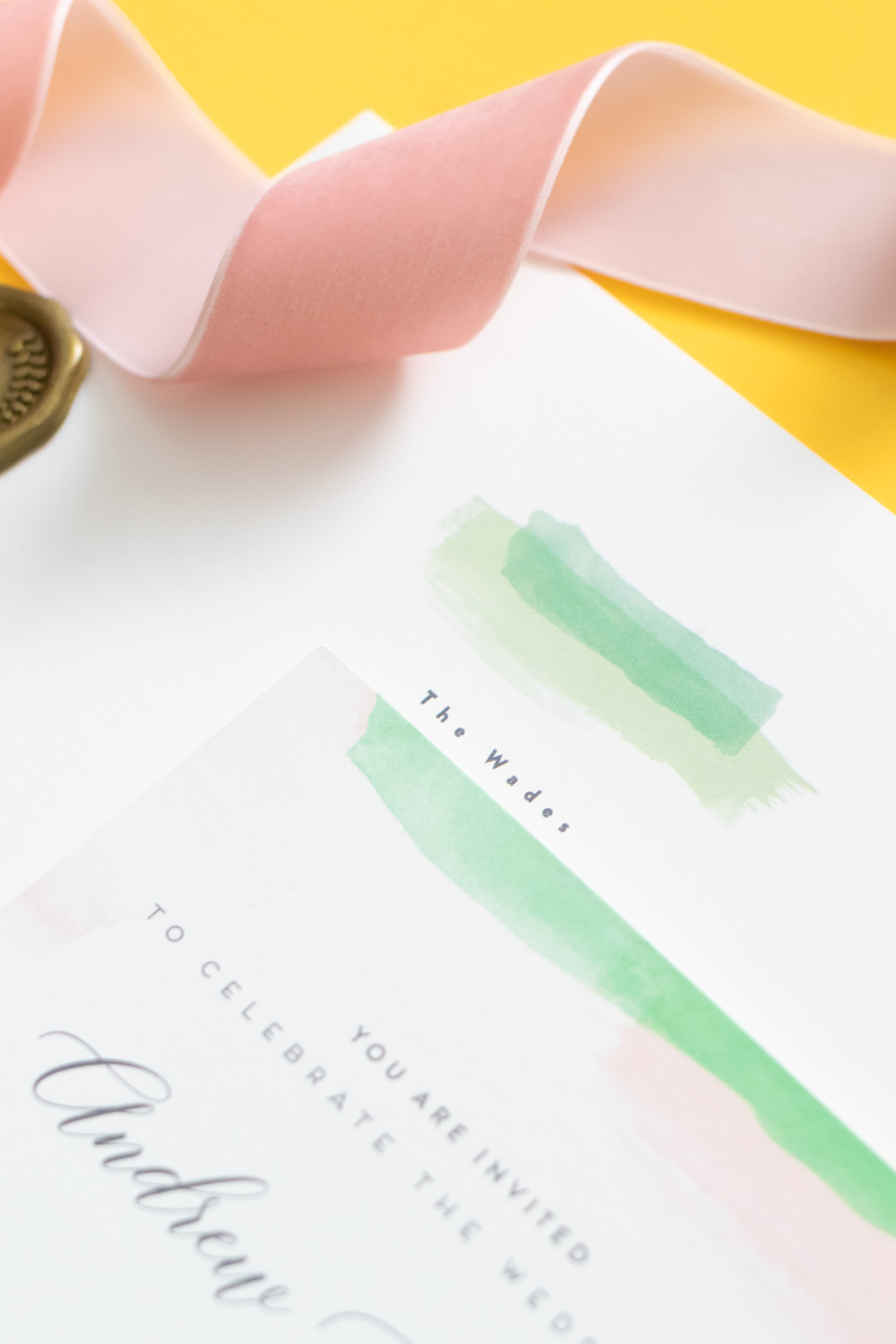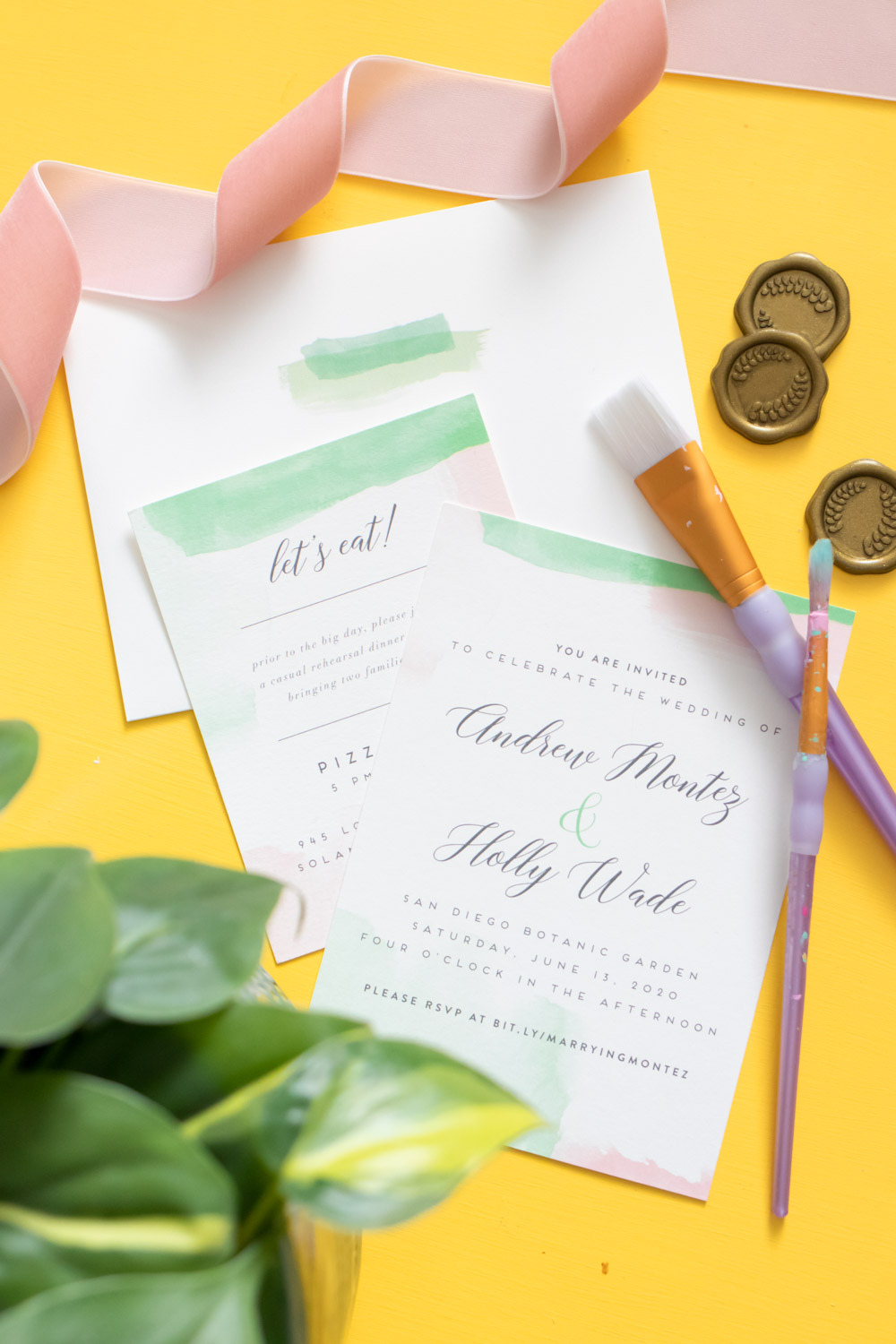 Our Classic Watercolor Wisp Invitations
I chose the Watercolor Wisp collection for its beautiful watercolor wedding invitations. To be honest, I fell in love with several Minted designs (like the Tissue Texture collection and Vignette collection). Andrew was the final deciding factor. He's always the voice of reason when my indecisiveness hits, ha! He and I also agreed we wanted a large cursive font for our names.
One of my favorite things about ordering our watercolor wedding invitations from minted is the customization options. The Watercolor Wisp collection comes in multiple colors, but I chose Lime to highlight the many green hues in our wedding design. Best of all, Minted allows you to request custom colors! I swapped out some of the green on the invitations with "Petal" and I'm SO happy I did! Once I updated the invitations and corresponding rehearsal dinner invitations with my favorite fonts, I could choose other customization options. I went with a classic rectangle shape, blank backside, Signature paper and white printed envelopes to match. Did you know Minted even offers custom postage stamps that match your invitation design?!
Why watercolors? I plan to incorporate watercolor or brush stroke patterns throughout our wedding decor. When I saw these watercolor invitation designs, I knew it was the perfect fit!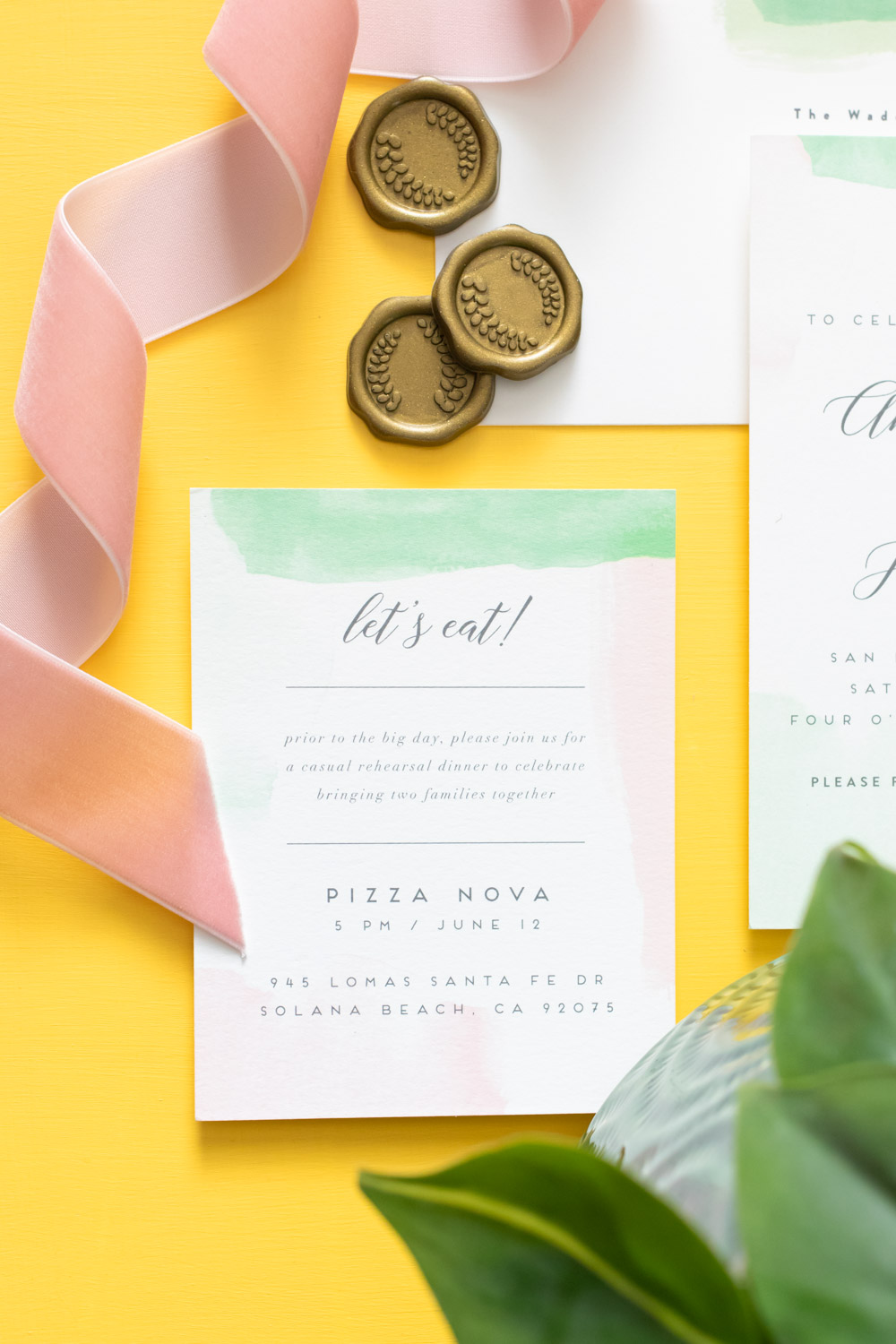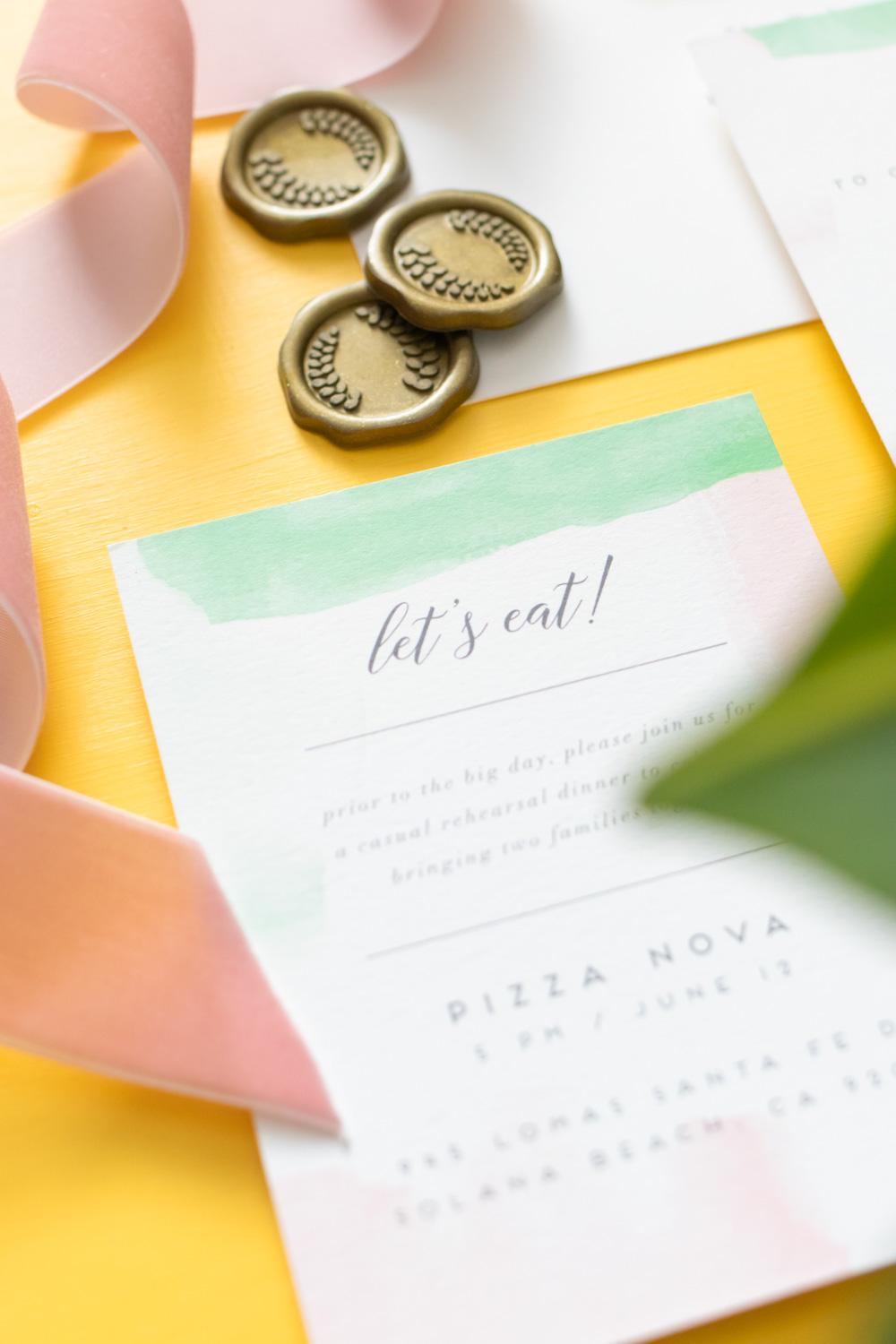 Customized Rehearsal Dinner Invitations
In addition to customizing our watercolor wedding invitations, I also used the reception card template to create invitations to our rehearsal dinner the evening before the wedding. We found a great restaurant in San Diego that offers family style meals with a beautiful private patio. In light of the global pandemic, I also slipped a small print-out into each envelope addressing the situation. I hope that guests know we value their safety above all else. While we're hoping to go through with the wedding, we'll do what we have to in order to keep everyone safe.
I look forward to sharing more wedding updates with you all very soon!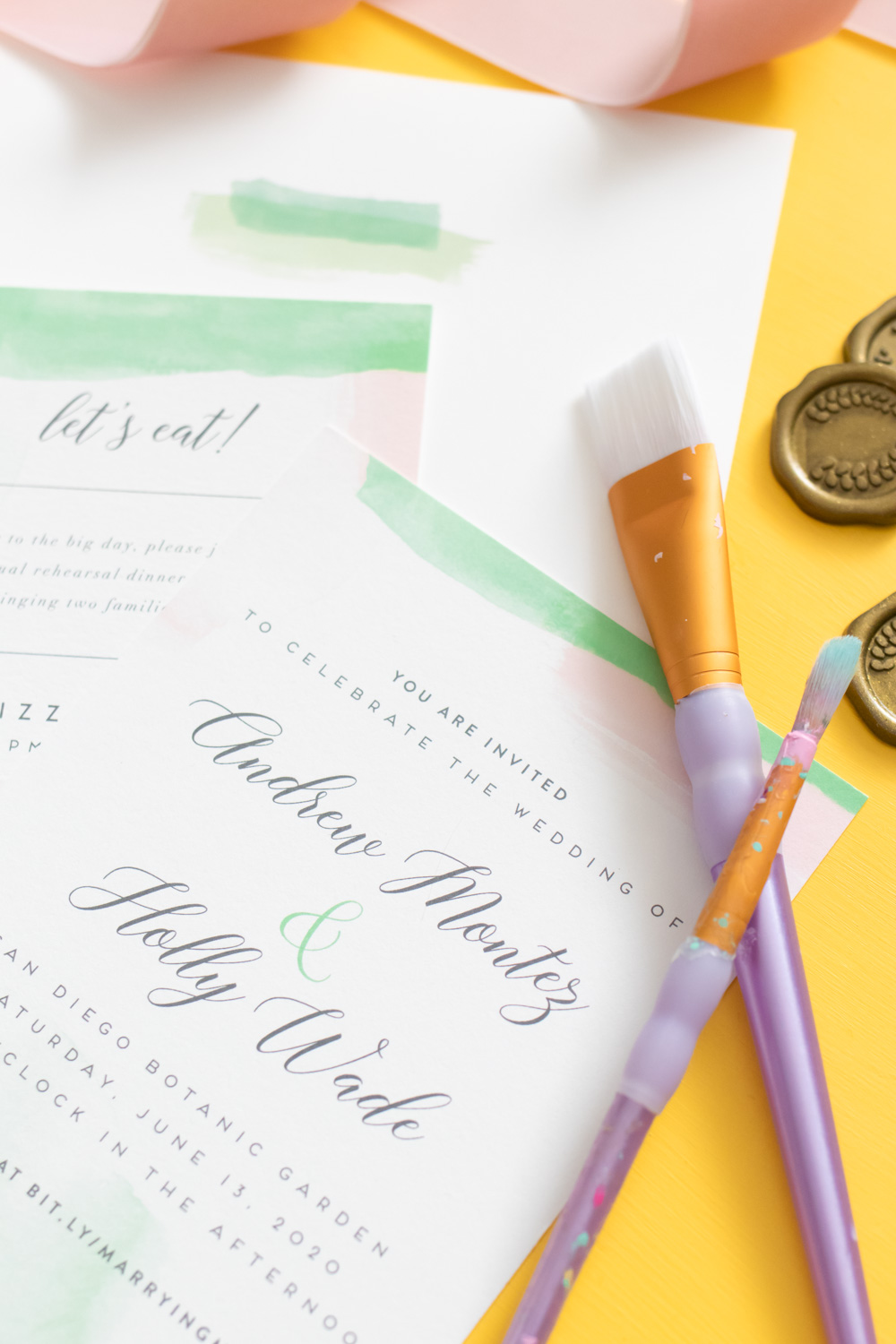 Thank you to Minted for partnering with me on this post. All opinions are my own. Please note this post contains affiliate links from which I may collect a small profit should you choose to make a purchase. I only link to products I personally use or recommend. Thanks for supporting the brands that keep Club Crafted sharing!