/
Celebrating 26! + My Birthday Wishlist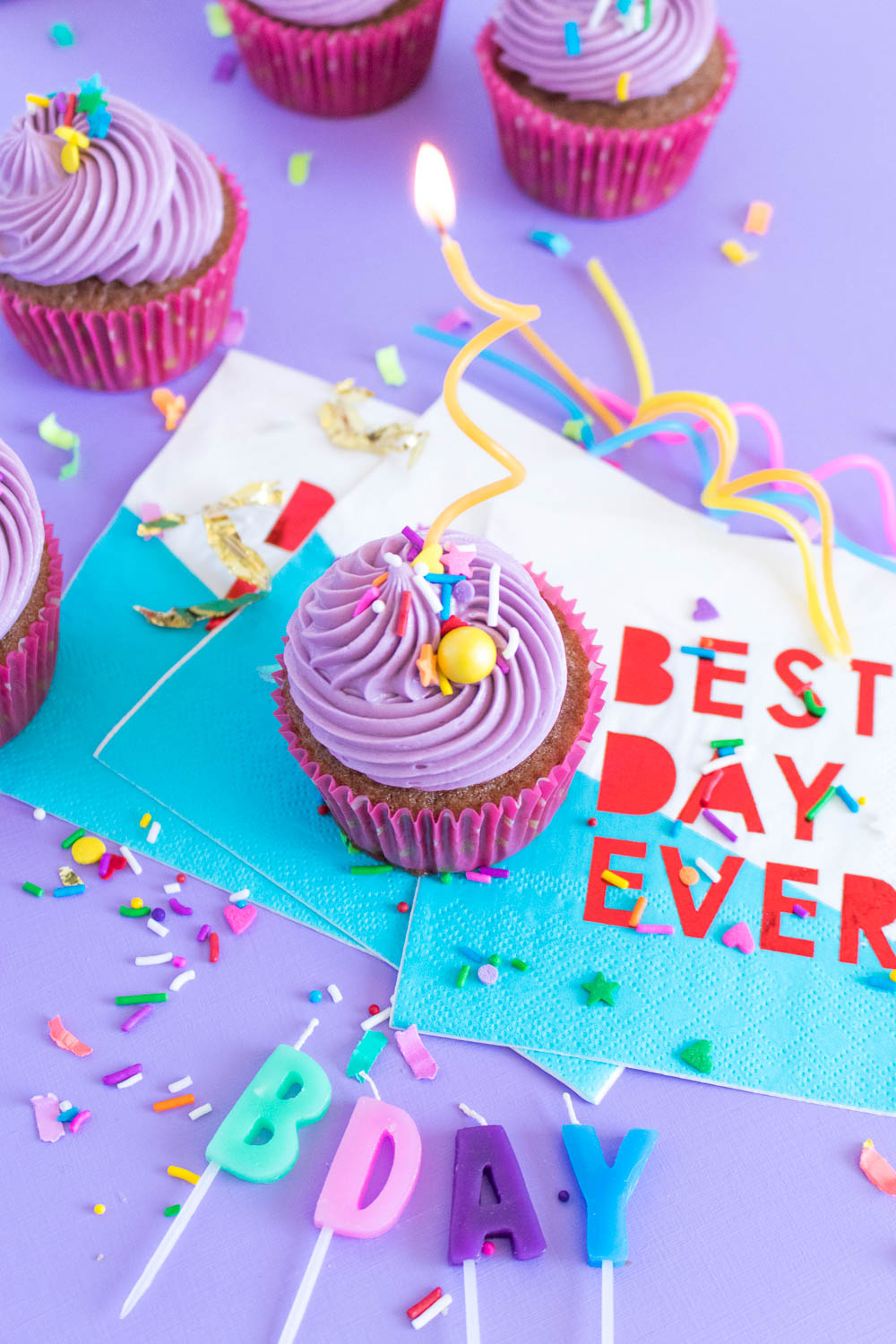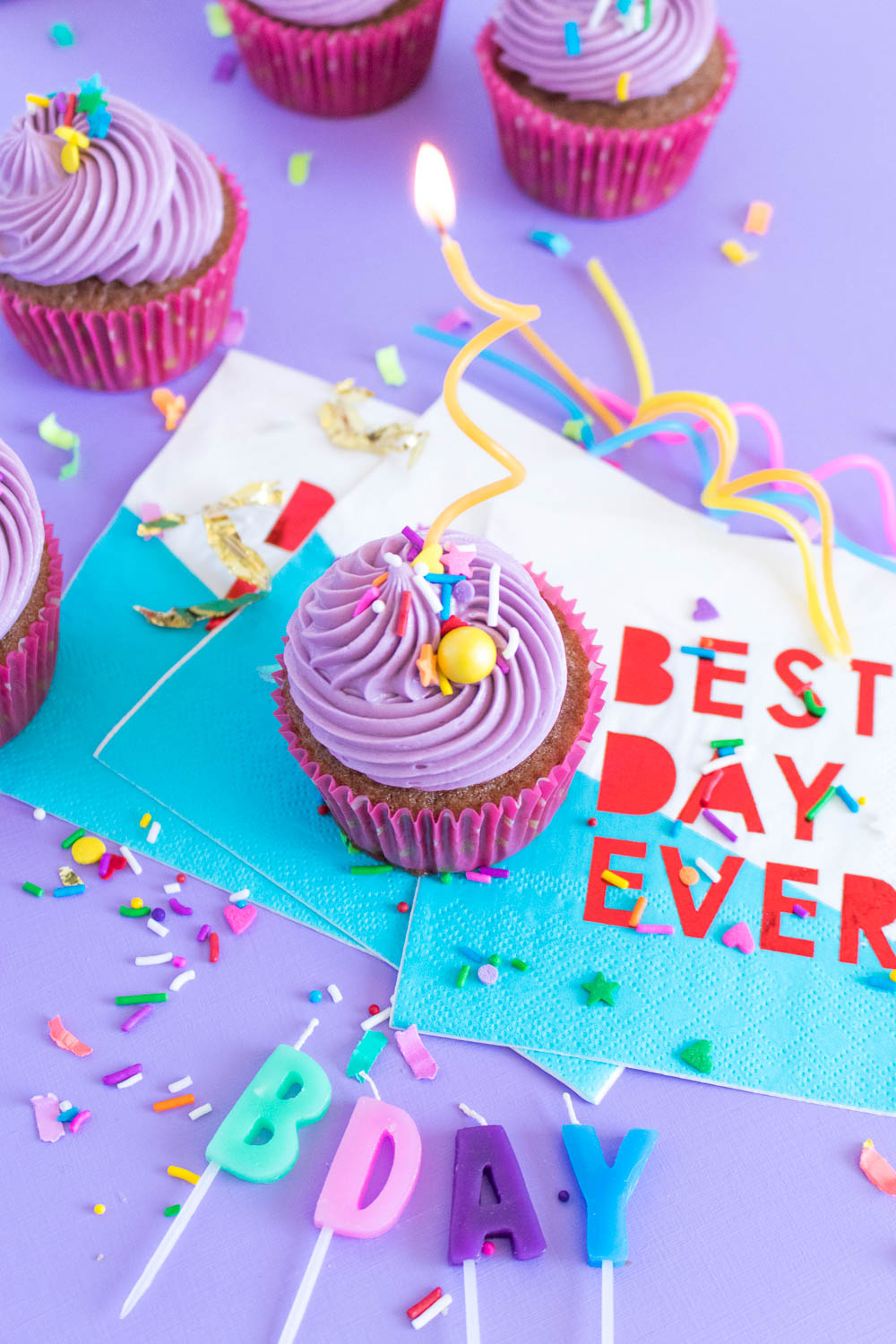 Yikes! I can't believing I'm sharing this post today. I vowed that I'd be 25 forever, so let's actually call this "Celebrating 25…Again!" The age of 25 has been quite a year, and I'm proud of what I've accomplished so far in my now-26 years. The last couple months have been a whirlwind, and I have so much more to share in an upcoming post, but for now, I just want to celebrate the good times! Today is going to be a relatively low-key day for me, which I certainly don't mind, and this weekend Andrew and I are headed to Palm Springs for a few nights at The Saguaro! To say I'm excited would be an understatement.
I thought I'd just share a post today featuring a few items from my birthday wishlist in case you needed to buy yourself (or a friend) a little something just because. Treat yo' self, friends!
Here are my fav wishlist items right now: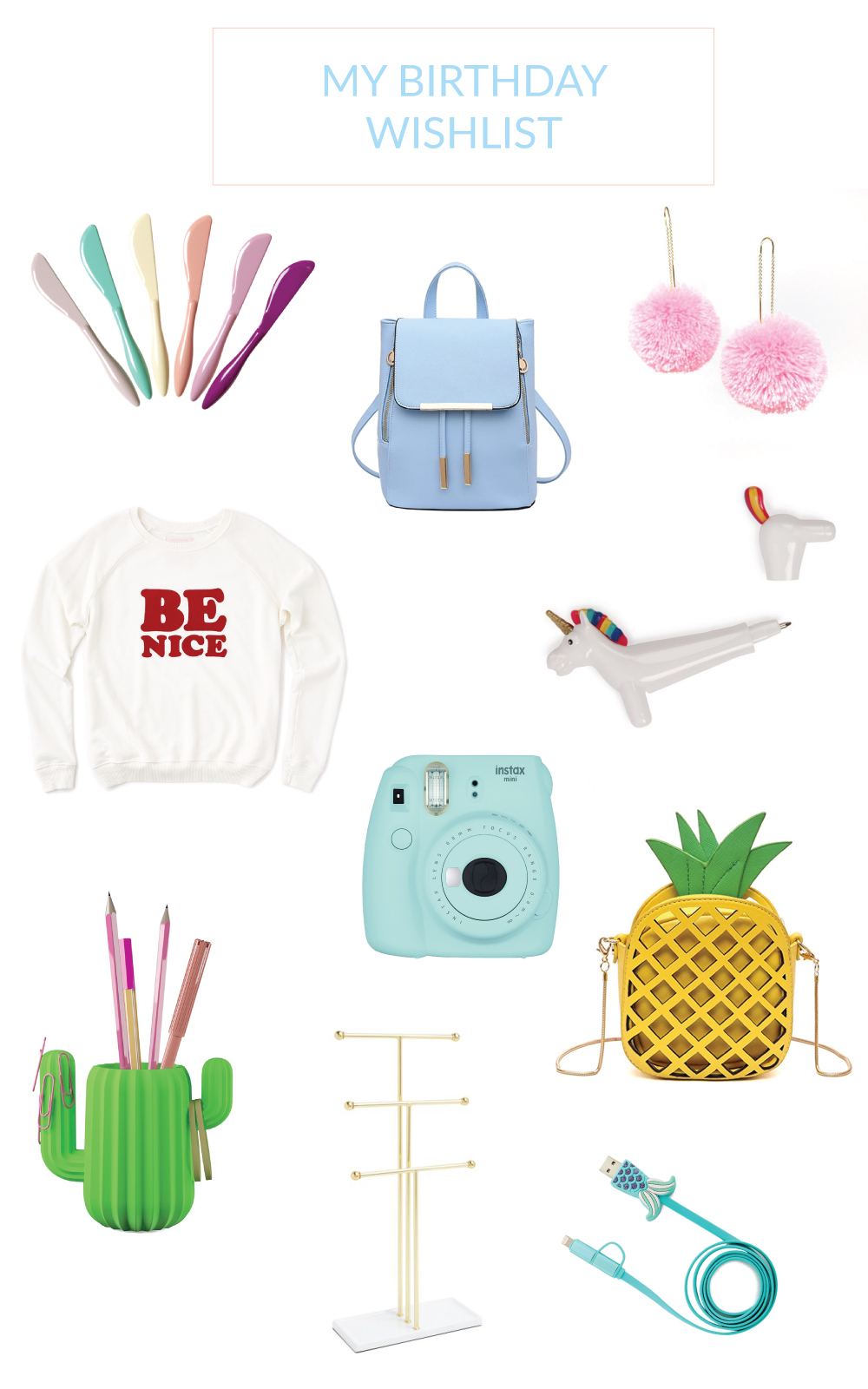 Pastel Butter Knives / Powder Blue Backpack / Pom Pom Drop Earrings / "Be Nice" Sweatshirt / Instax Camera / Unicorn Pen / Cactus Pencil Cup / Gold Jewelry Stand / Pineapple Cross Body Purse / Mermaid Charging Cord
Anyway, I think I'll use today as an excuse to eat a lot of cake. After all, today is the one day a year no one can shame me for eating birthday cake for breakfast, lunch and dinner. Stay tuned to Instagram for details on our Palm Springs trip this weekend!
Please note this post may contain affiliate links from which I may receive a small profit should you choose to make a purchase. I have only linked to items I recommend and would personally like to own.