/
Renter-Friendly Decor Plans for Our New Space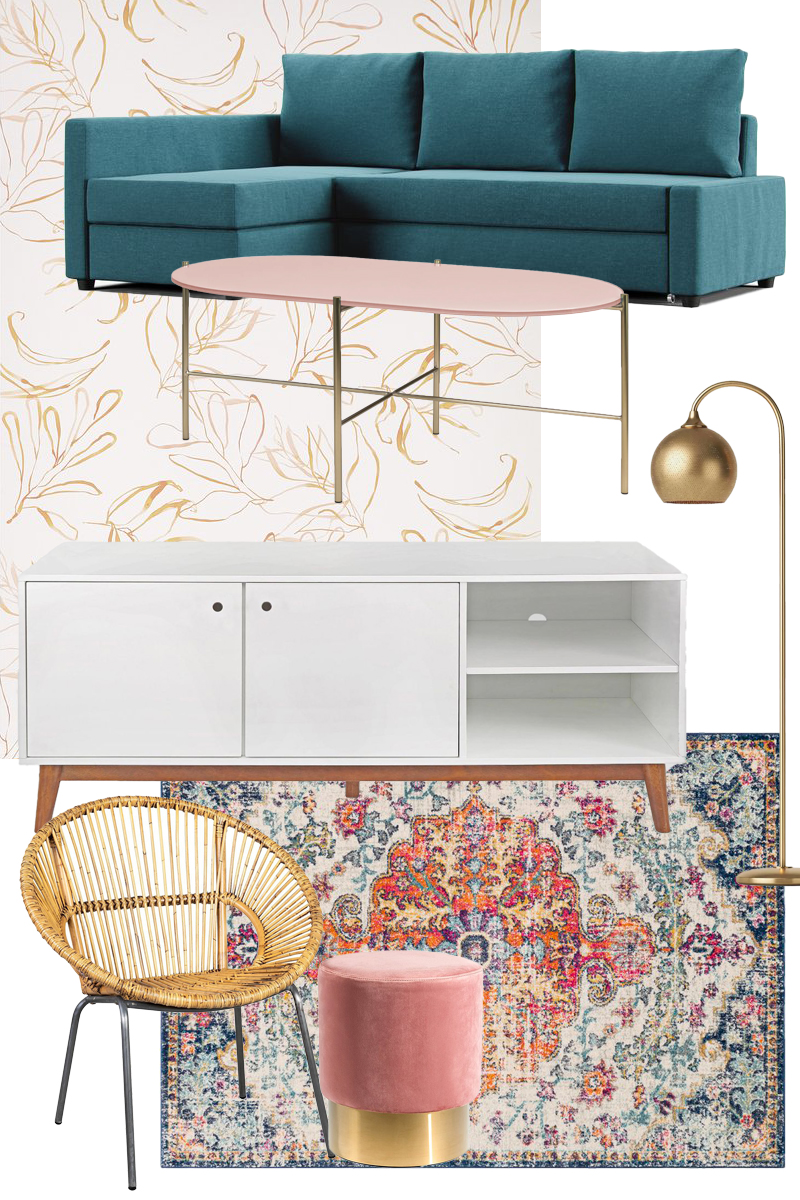 Another year, another move! We moved into a new apartment this weekend, so I wanted to share my renter-friendly decor plans for our new space. (You can see my plans for our last move here.) After 5 apartments in 6 years, we're ready to stay a while…so I sure hope this sticks! Thankfully, the new apartment is larger with better features that we're really excited about. I get a real full-sized studio room now. I've been working out of my little closet-sized room for a year, so I forgot what it was like to have space! Here's a peek at my decor plans:
I have an entry project in partnership with Wayfair coming up soon that will give you a first look into the decorated apartment! I'm also looking forward to updating our IKEA sofa and investing in a new coffee table in the coming months. Let's make this place feel like home!
My Priorities for a Happy Rental
Paint! It's not quite as renter-friendly to paint, but I'm finally going to DO IT. Inspired by my friend Racheal of Banyan Bridges, I'm going to add some mini arch murals. I also plan to paint one of the bathrooms. I'm confident it'll be worth the repainting later on! I was always very nervous to paint in previous homes because I knew we wouldn't stay long, but honestly, life is too dang short not to paint your walls.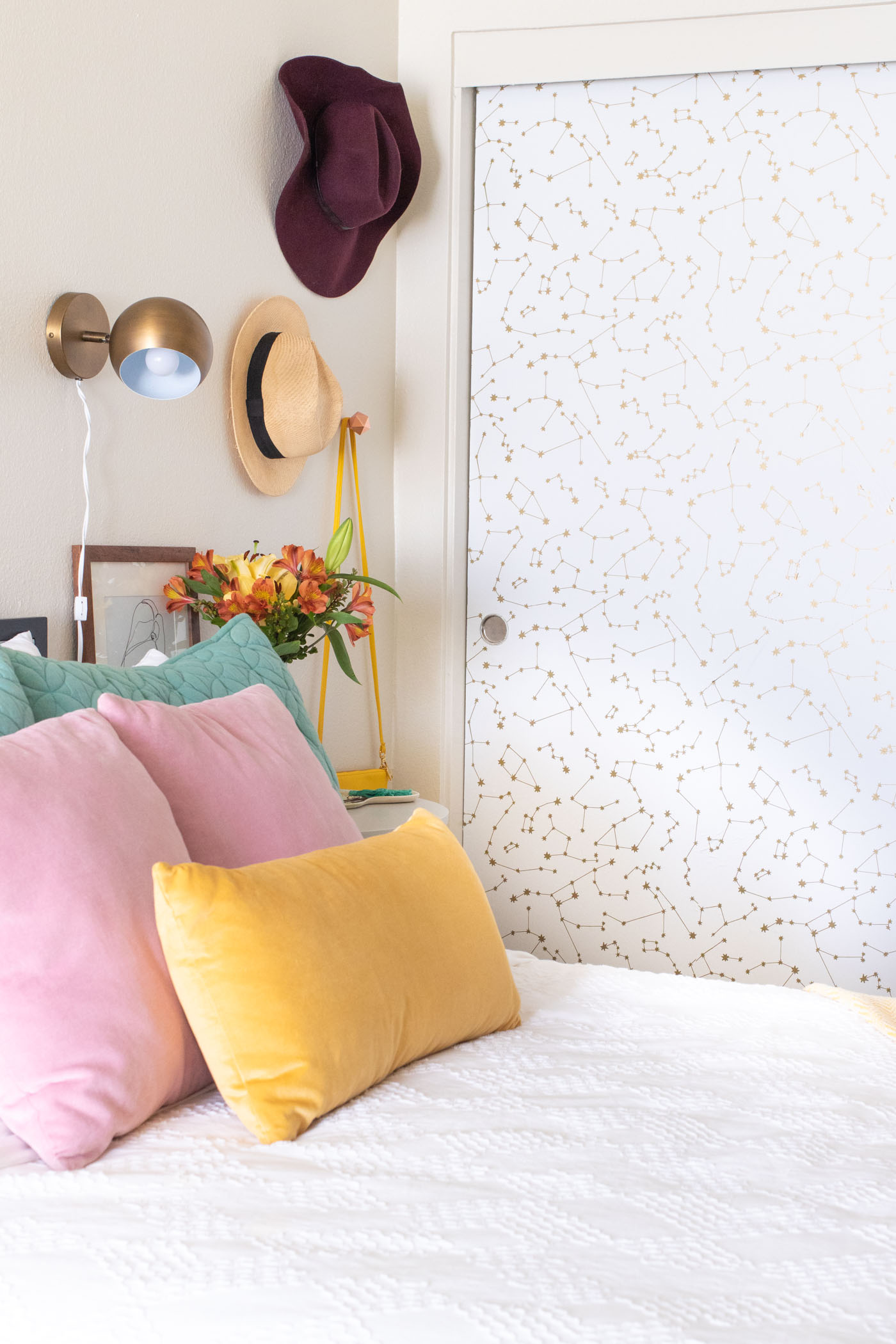 Wallpaper Accents: Incorporating wallpaper was part of my renter-friendly decor plans from last year too. I transformed our bedroom with wallpaper closet doors, and I was honestly SO SAD to have to remove the wallpaper to move. Now that we have two bathrooms, I'm hoping to add wallpaper to one of them. I'm thinking of adding some in the kitchen too since we are lacking a backsplash. I'm loving this design as well as this one.
Invest in Storage Solutions: Kitchen cabinets are weird. I look forward to a day when we own a house and I can redesign the cabinet layout myself because rentals are just odd. Good storage is essential for any home, but it's particularly helpful when working with renter-friendly decor because you have limited options. I'm investigating useful storage containers that will fit our kitchen and am still looking for a good way to organize a small but deep drawer. Suggestions? I purchased double-decker turntables and a thin cart for next to our fridge, and I'm already so happy with these purchases.
Save up for Furniture Favorites: Anyone else turn into a shopaholic walking through the Target home decor section?! One of my home decor goals now is to show restraint and save up for high-quality furniture that I really love instead of getting excited by the first deal I see…and it's going to be tough. Andrew and I both would LOVE a new couch, but because that will require some saving, we're focusing on the small changes we can make now. That's why we're excited to try out a new couch cover first! Then we can keep saving for our "dream" couch.
Peel and Stick Tiles: After seeing a few tutorials online, I'm really interested in using peel and stick tiles on our fireplace. The fireplace is perfectly lovely as is, but I do love adding a bit of personalization.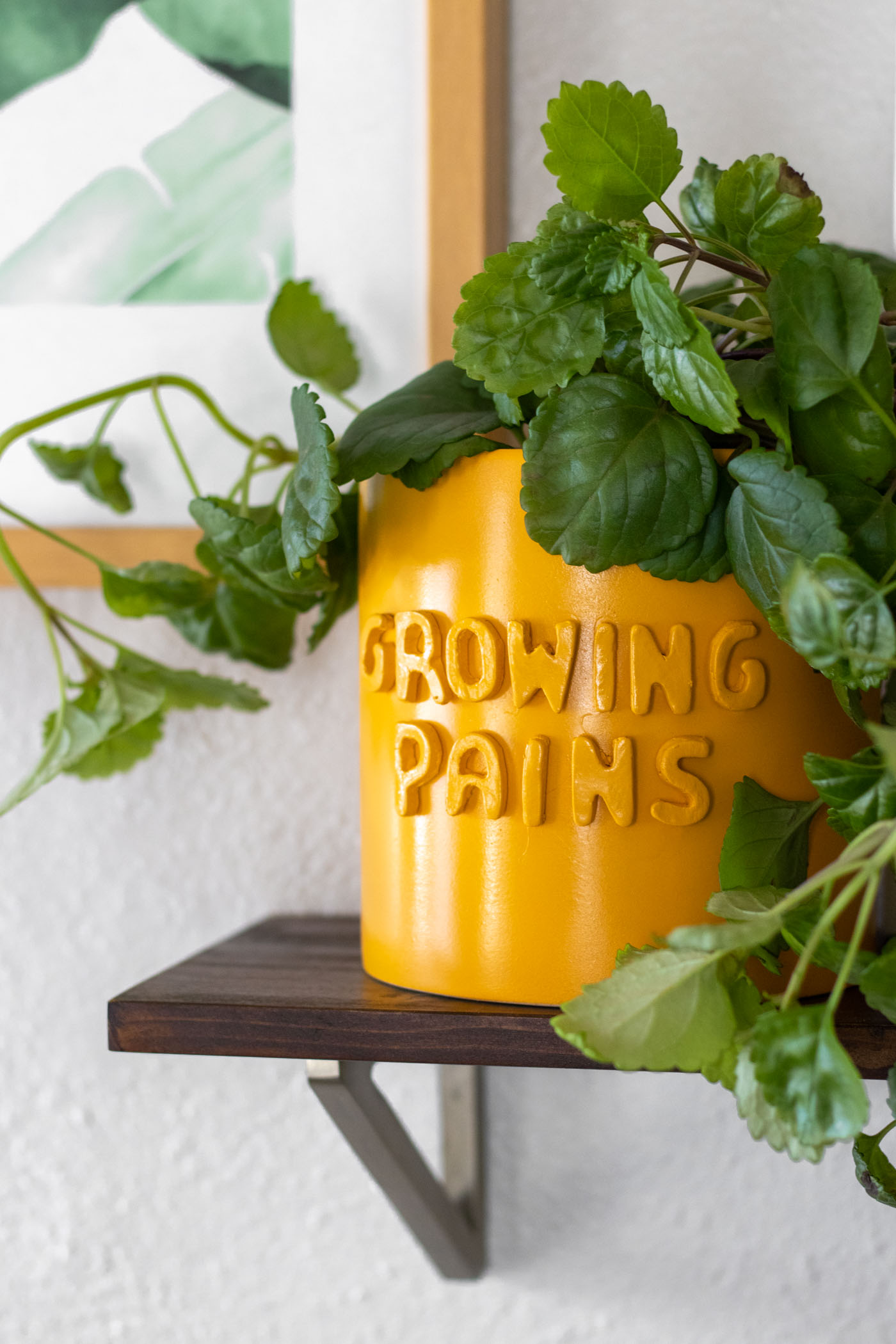 Plants Everywhere: I still have an extraordinary knack for killing plants, but I'm working on it. I've managed to keep my last few houseplants alive, so I hope to continue growing my collection of plants. It makes a place feel so much more homey!
That's all I have planned so far! Do you have any other renter-friendly decor plans you'd recommend? I'm excited to see how I can decorate this new space in the coming months.
Please note this post may contain affiliate links from which I may collect a small profit should you choose to make a purchase. I only link to products I personally use or recommend.