/
Easy VSCO Girl Costume for Halloween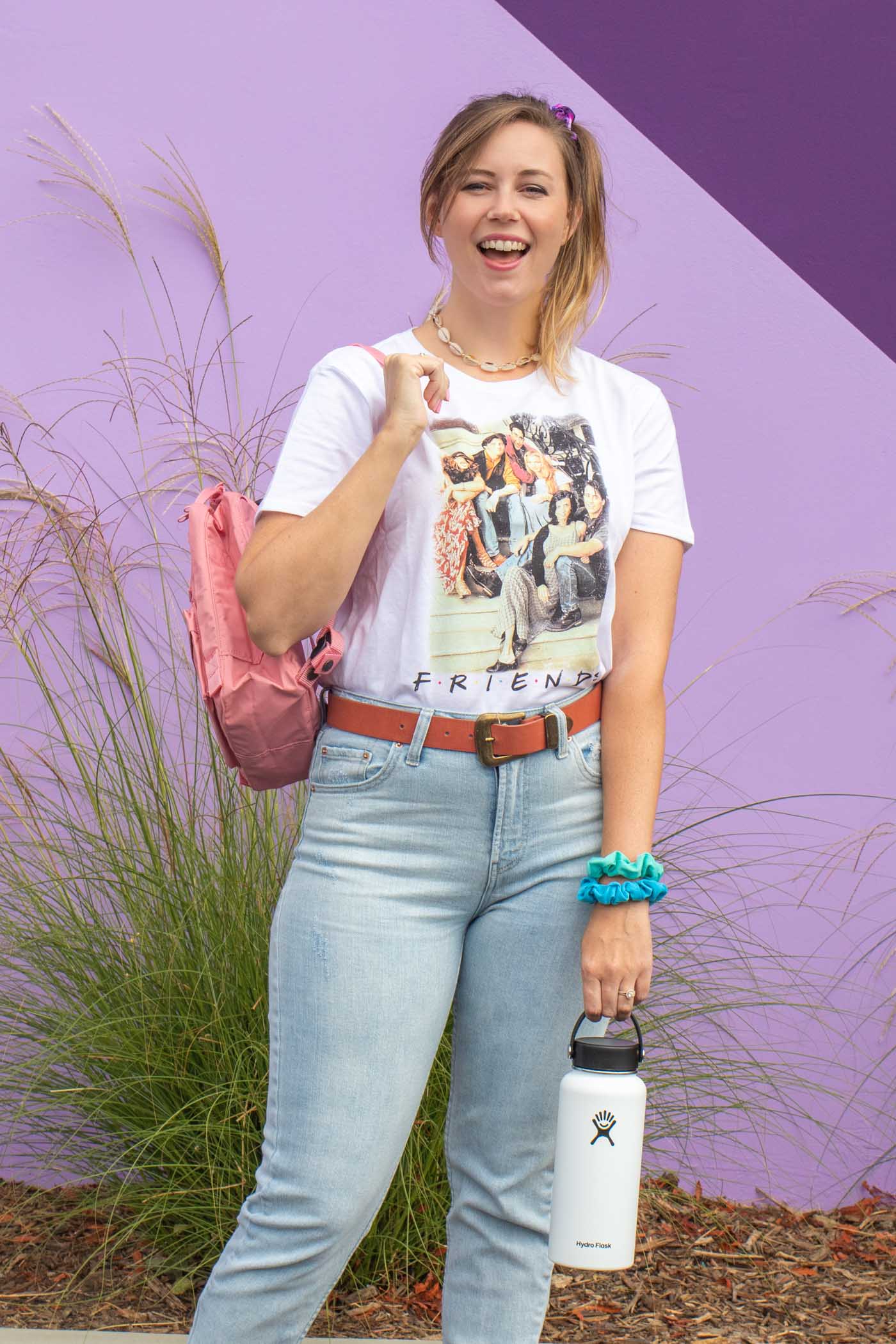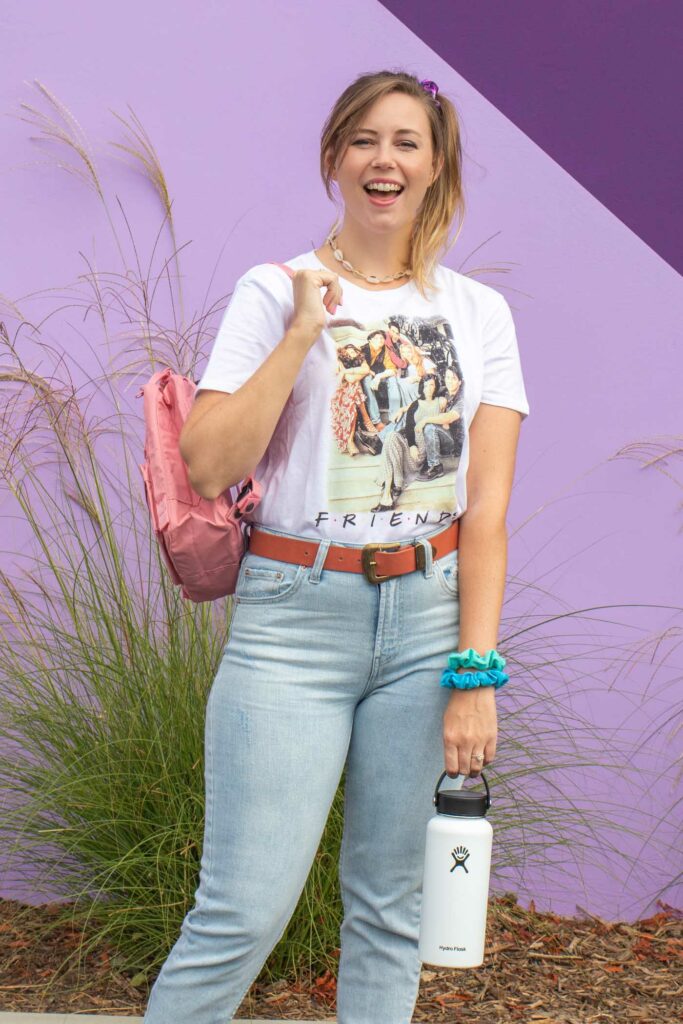 Well, someone had to do it…time for a VSCO girl costume! After taking the internet by storm this summer, I knew that the perfect easy Halloween costume this year would be based on the eco-friendly, ultra-positive "VSCO" girl. What is a VSCO girl, you ask? Simply put, it's a style started by teen girls that focuses on casual, comfortable clothing and accessories inspired by the 90s. They became popular on TikTok, and the name is based on the photo editing app VSCO. While dressing up as a VSCO girl taught me that I am DEFINITELY not a teenager anymore, it was a fun project! 😆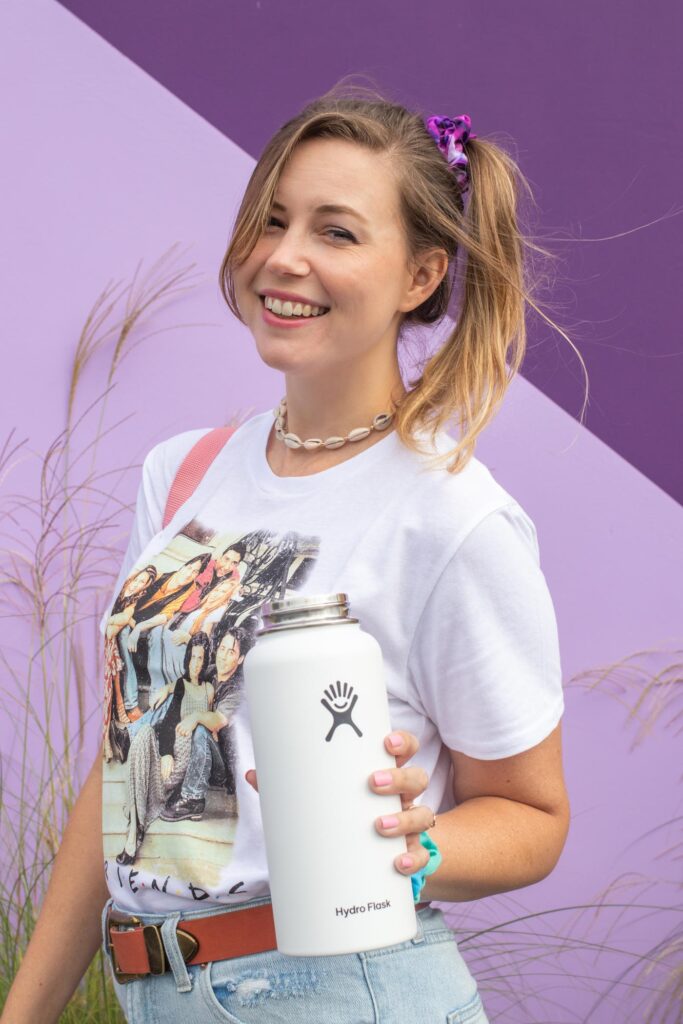 I put together this easy VSCO girl costume not to make fun of the style but just because I thought it would be a fun and easy costume for you all to try. All in all, a lot of people poke fun at VSCO girls, but it's just like any other trend. When I was in high school, I was into the emo and "scene" style…except that my hair would NOT cooperate with that trend, ha! Every generation has their quirks. Let's just say I'm feeling way to old for this trend though!
PS, if you love the 90s, be sure to check out my 90s character costume ideas, including Rachel from Friends and more!
VSCO girls are considered "basic," and they know it. Although often used as an insult for white women who post edited photos from the VSCO app, the women who follow this trend simply believe in positivity. Generally, they're passionate about the environment and promote positivity and good vibes. What's not to like about that?! Let's just let everyone do their own thing, OK?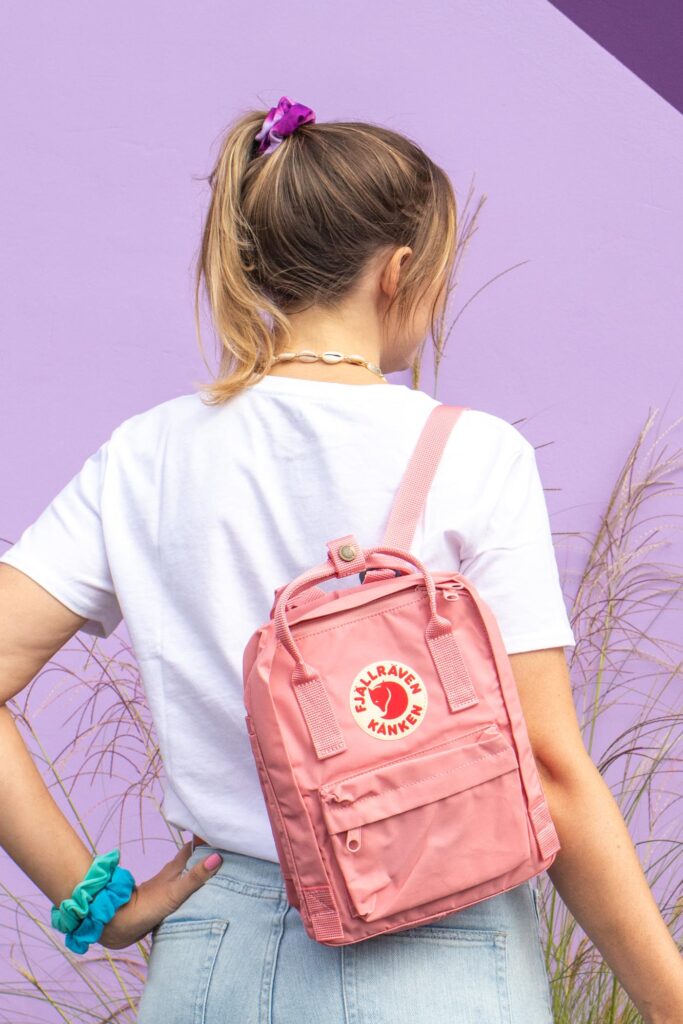 How to Dress like a VSCO Girl for Halloween
In order to make a VSCO girl costume, there are a few things to note:
VSCO girls prefer the brands Hydro Flask and Fjallraven Kanken
They often shop at stores like Urban Outfitters
Scrunchies are a must, but not just IN your hair
Oversized t-shirts and 90s nostalgia are very common
Socks with Birkenstocks or Crocs is a thing (apparently?)
Head to Urban Outfitters and put together a VSCO girl costume like this:
Oversized casual t-shirt (such as a nostalgic/90s pattern tee)
Either wear oversized shirt so that it almost completely covers short shorts OR wear with high waisted mom jeans
Add multiple scrunchies on your wrist and another in your hair with a high, somewhat messy ponytail
Wear a choker shell necklace
Carry a Hydro Flask water bottle (and decorate with cute stickers!)
Hold items in a Fjallraven Kanken backpack
Pair the outfit with Vans sneakers OR pair socks with Birkenstock sandals or Crocs
Be casual and carefree!
That's it! Please don't use this VSCO girl costume as a way to offend anyone (I know you wouldn't!) and instead enjoy dressing up as the latest teen trend for a day. I honestly wouldn't mind dressing like this all the time…minus the socks and sandals.
Have you decided on your Halloween costume yet?!
Please note this post contains affiliate links from which I may collect a small profit should you choose to make a purchase. I only link to products I personally use or recommend. Thanks for supporting the brands that keep Club Crafted sharing!