/
Easy Ice Cream Cone Costume for Halloween [+a Video!]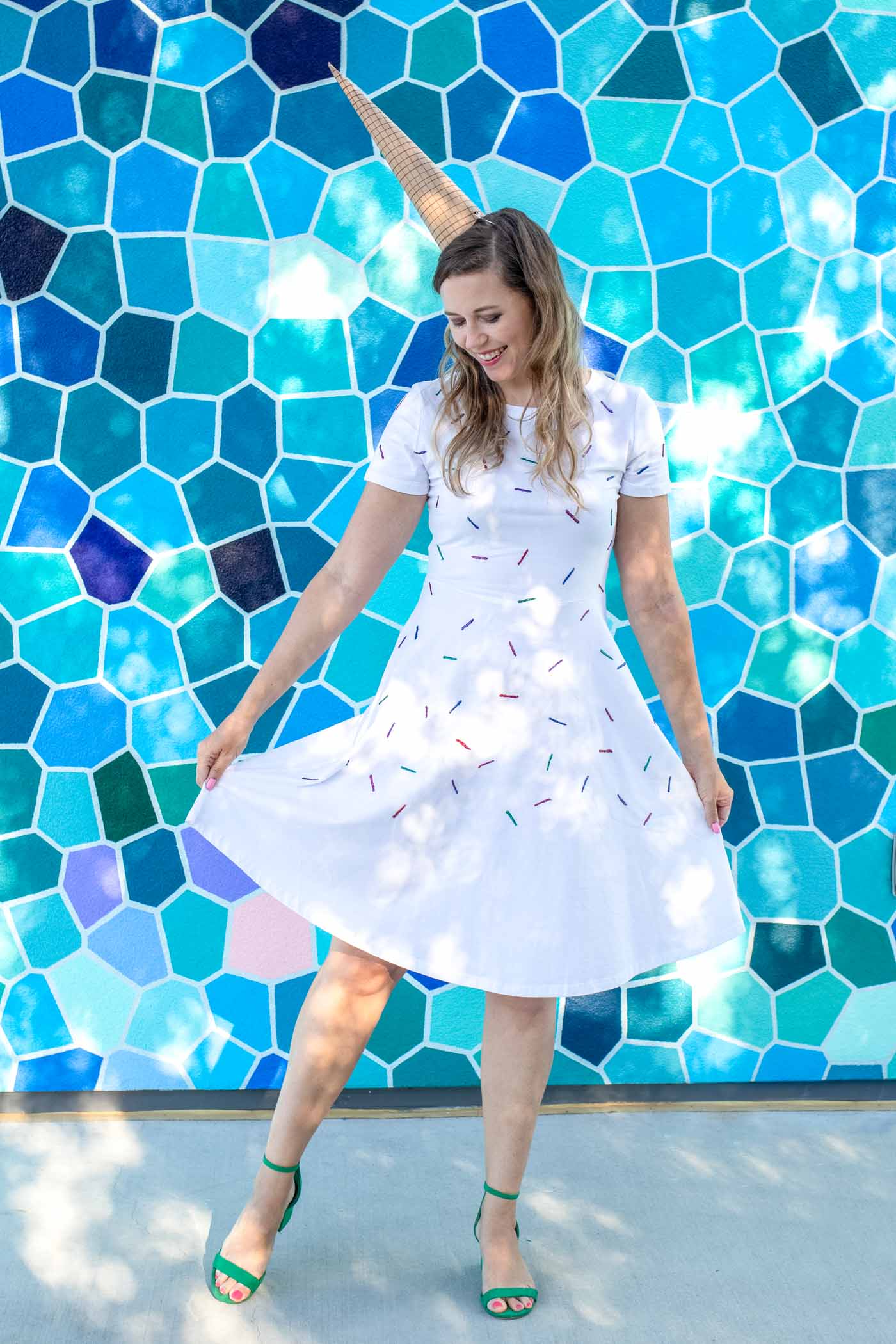 The following post is sponsored by Tulip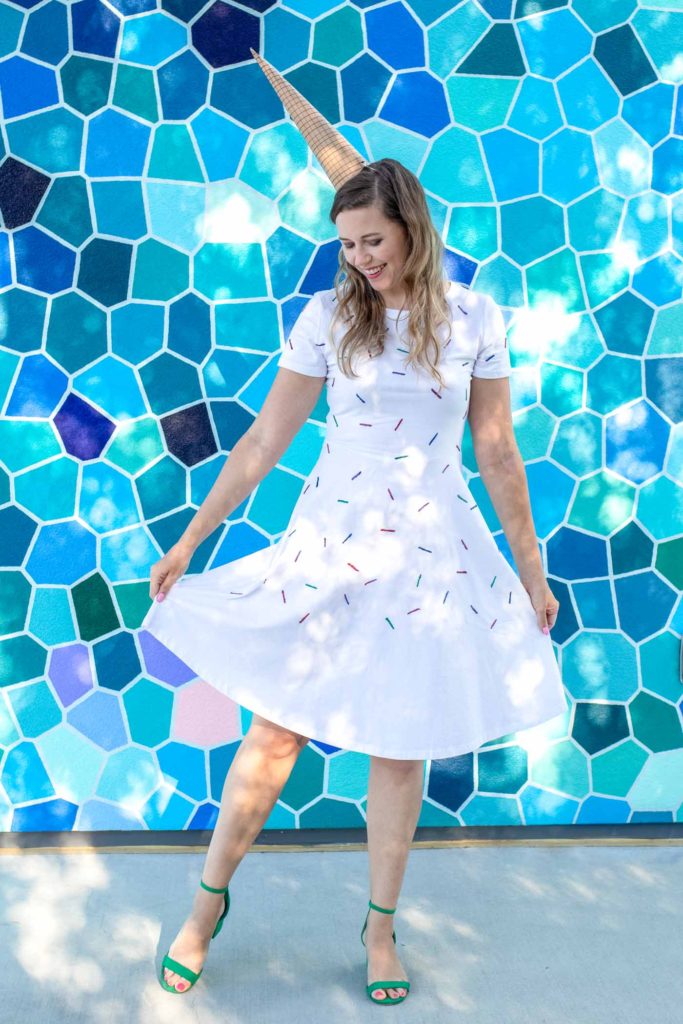 Have you decided what to be for Halloween this year?? I'm just getting started on Halloween projects, but this easy ice cream cone costume is a quick favorite! Grab a dress and a set of Tulip Glitter Dimensional Paint, and you can cover the top of the dress with glittery sprinkles. After all, isn't everything better with a little glitter? Paired with a simple ice cream cone party hat, this easy Halloween costume comes together in just a few minutes!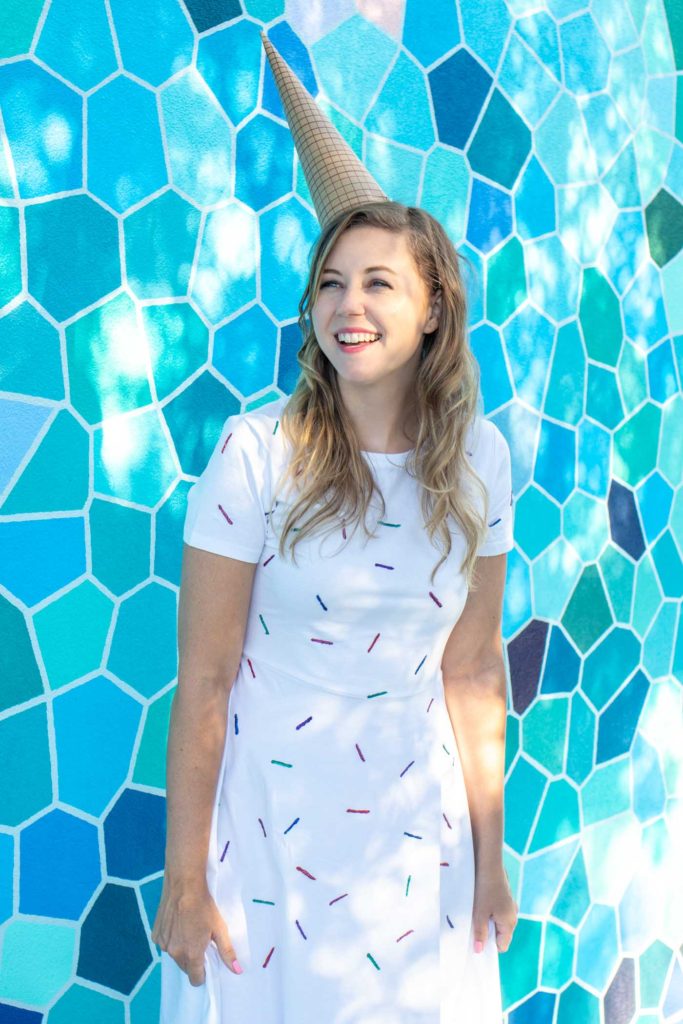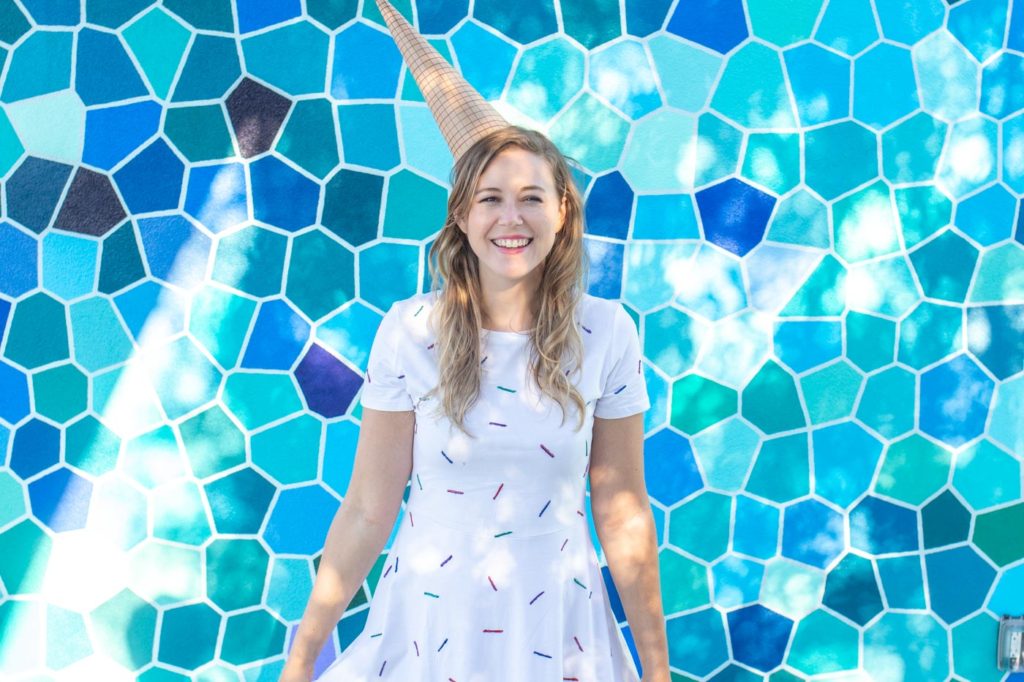 Tulip Glitter Dimensional Paint has the perfect fine tip for decorating this easy ice cream cone costume! It's like it was designed for painting large sprinkles. I let them taper off toward the bottom of the ice cream dress to create the look that the sprinkles are only on the top of the scoop of ice cream.
To create the accompanying ice cream cone hat, you can either cut out your own with kraft paper (see the DIY in the video below) or you can make and draw on an existing party hat. Personally, I enjoyed making my own because it's longer than a traditionally sized party hat. Here's how to make your own ice cream costume!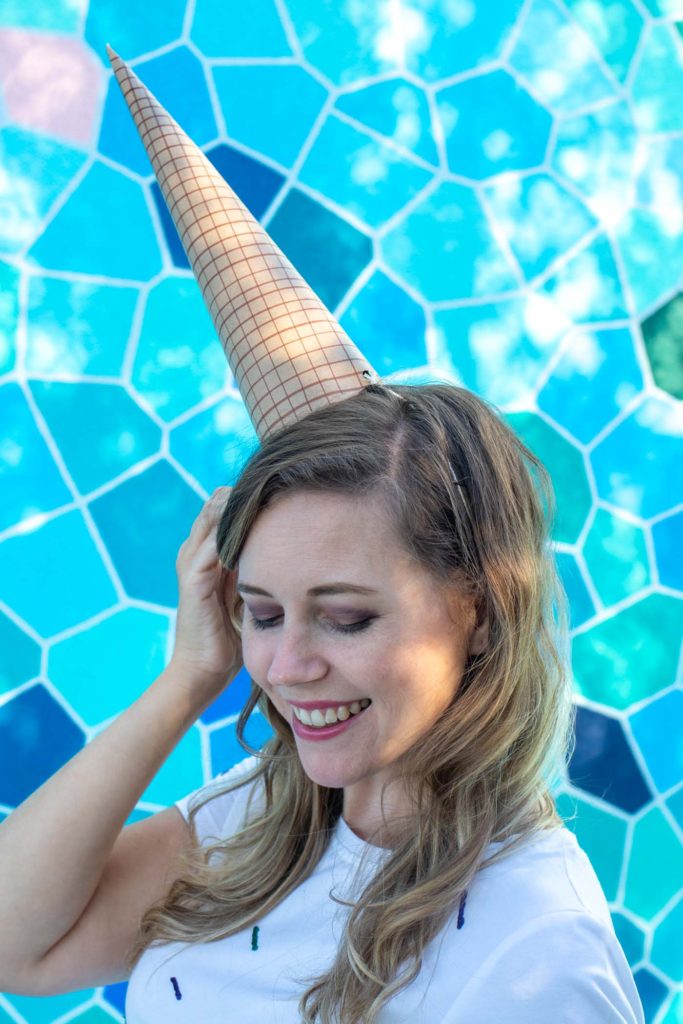 How to Decorate an Ice Cream Cone Costume
Supplies:
Tulip Glitter Dimensional Paint
White dress (stretch recommended)
Brown kraft paper
Dark brown marker
Ruler
Scissors
Hole punch
String
Step 1: Lay the dress flat. Iron first if needed.
Step 2: Draw approximately 2-inch lines all over the top third of the dress. Alternate colors, allowing the sprinkle pattern to dissipate toward the bottom. Set the dress aside to dry completely overnight.
Step 3: Cut a large triangle shape out of brown kraft paper. Then use the ruler to draw criss-cross lines with a dark brown markers. This should create the waffle-like pattern of an ice cream cone.
Step 4: Roll the Kraft paper into a cone. Then reposition and trim sections as needed to create an even shape with a fine tip. Tape it from the inside and the outside.
Step 5: Punch two holes in the bottom of the cone so that they are somewhat even on each side.
Step 6: Cut a piece of string about 14 inches. Tie one end through the hole in the cone hat, and measure it on your head to determine where to tie the other end.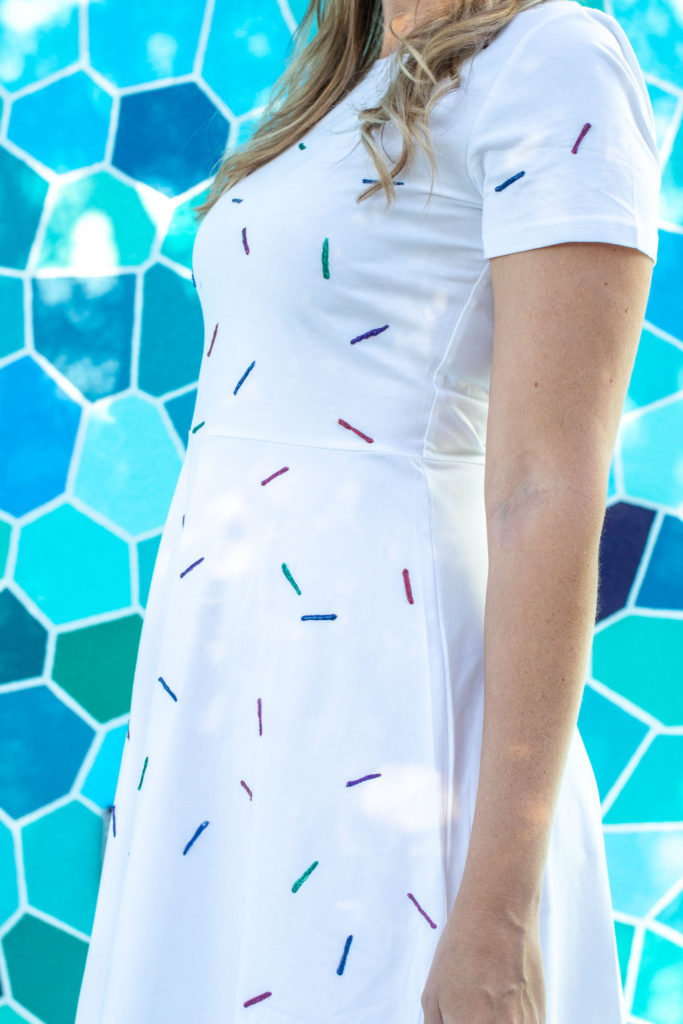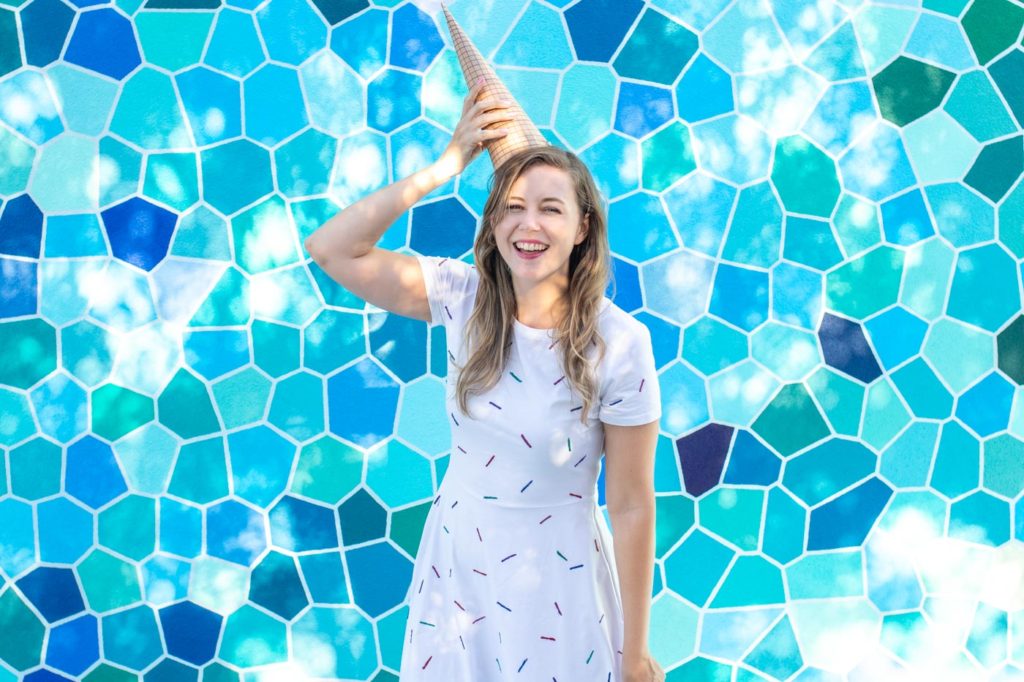 Now you can put on your new Halloween costume! Where would you wear this DIY ice cream cone costume?! Be sure to check out the archives for more easy Halloween costumes, including this ice cream t-shirt that also uses Tulip paints!
Thank you to Tulip for generously sponsoring this post. All opinions are my own. Thanks for supporting the brands that keep Club Crafted making!