/
How to Make 5 Popular 90s Character Costumes for Halloween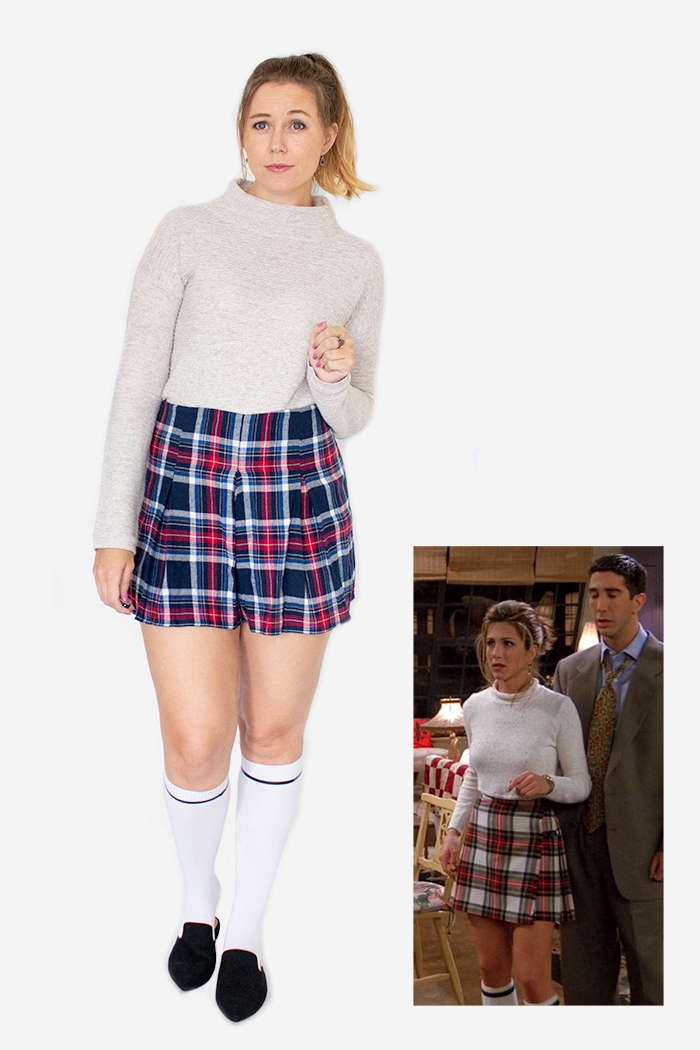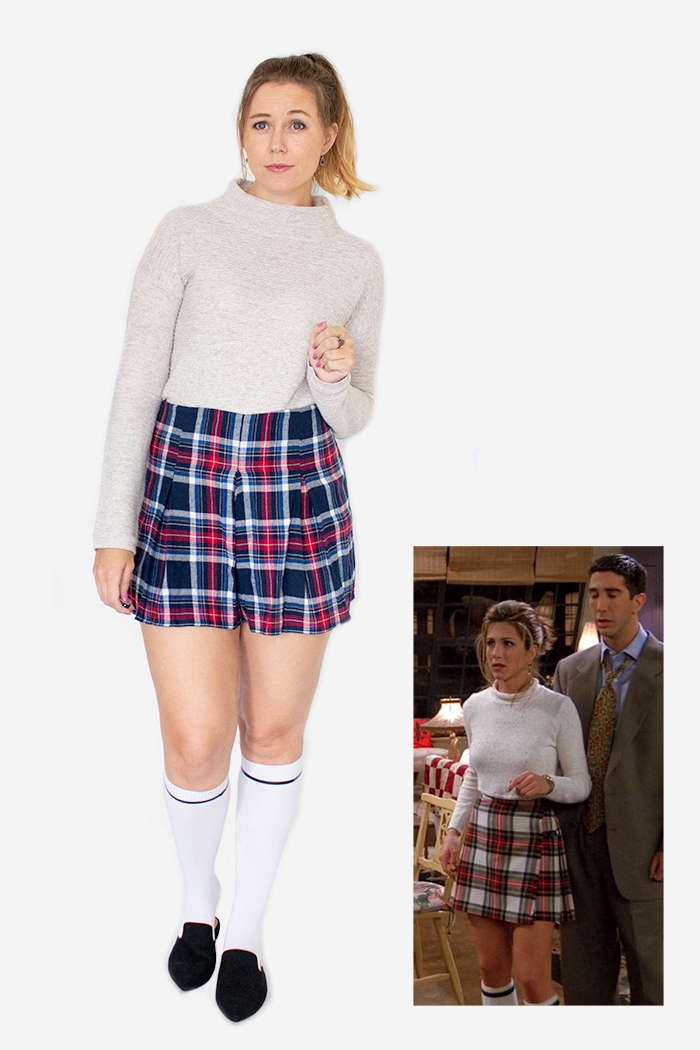 I'm a pretty big fan of this 90s resurgence. As a 90s kid, I grew up with some of the iconic movies and TV shows that I still love and watch today (thank you, Netflix!) and because Halloween is less than one month away, I'm kicking off my Halloween projects with a simple 90s costume roundup so you can dress like your favorite 90s characters, including my personal favorite, Rachel Green. Rather than full-out DIY costumes, which I do absolutely love, these popular 90s character costumes are easy to put together with a trip to the mall or a little online shopping! Have no fear – I rounded up not only inspiration but links to the products you'll need to recreate some of the iconic outfits these 90s characters wore.
I've always been a huge Friends fan (since I was old enough to be allowed to watch it), and even though I'm definitely a Monica, I loved Rachel's character and thought her outfits were more fun to recreate. This Rachel Green costume using an outfit from Friends Season 1 was easy to source via Target and Old Navy. It's a good thing the 90s are back – so many of these pieces are back in style now!
Cher Horowitz from Clueless Costume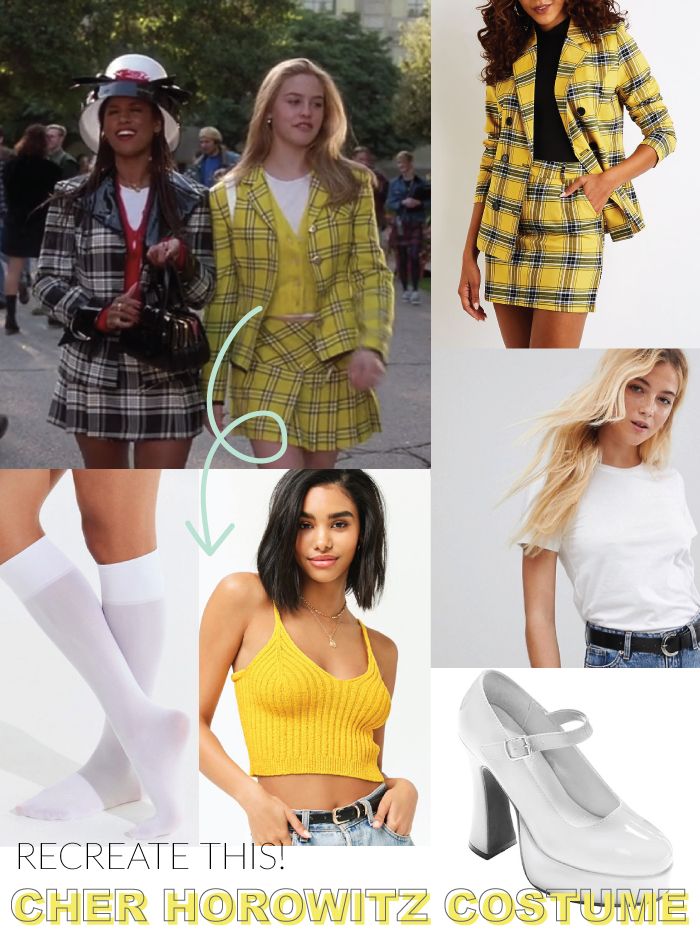 As if! Cher Horowitz and her wondrous closet made our fashion dreams come true. Clueless came out in 1995, and although I was only 4 years old, I fell in love with the teen movie as soon as I was old enough. If you found yourself shopping at Target recently, you may have seen a suspiciously Cher-looking outfit on one of the mannequins. I was pretty shocked to see just a large amount of yellow plaid! Sadly, they're limited on sizes online, so I found a blazer and skirt set (link below!) that's a pretty close match to the iconic Clueless outfit. This Cher Horowitz costume just needs you to layer up with a white tee, yellow crop top or vest and yellow plaid combo, complete with white knee high socks and a pair of white heels. Cher would be proud!
Friends' Rachel Green Costume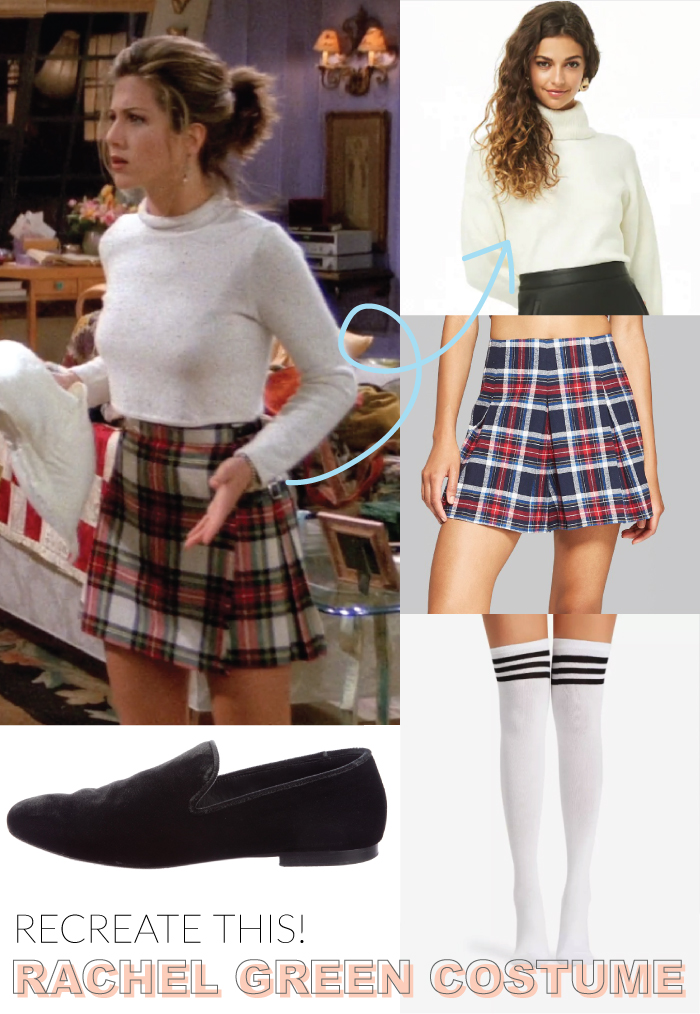 Anyone who knows me knows that I am a DIE HARD Friends fan. I won Friends trivia on our cruise two years ago, and I can still name each episode based on the first minute of dialog. Come at me, bro! Naturally, I needed to include a Rachel Green costume from my fav 90s sitcom! The outfit she wore in the season 1 episode (1994-1995) where she briefly loses Marcel the monkey is incredibly 90s and still highly recognizable as a Halloween costume. Instantly transform a plaid skirt, high neck sweater, knee high socks and black loafers into an easy Friends costume. All that's missing is "The Rachel" haircut!

Clarissa Darling's Clarissa Explains it All Costume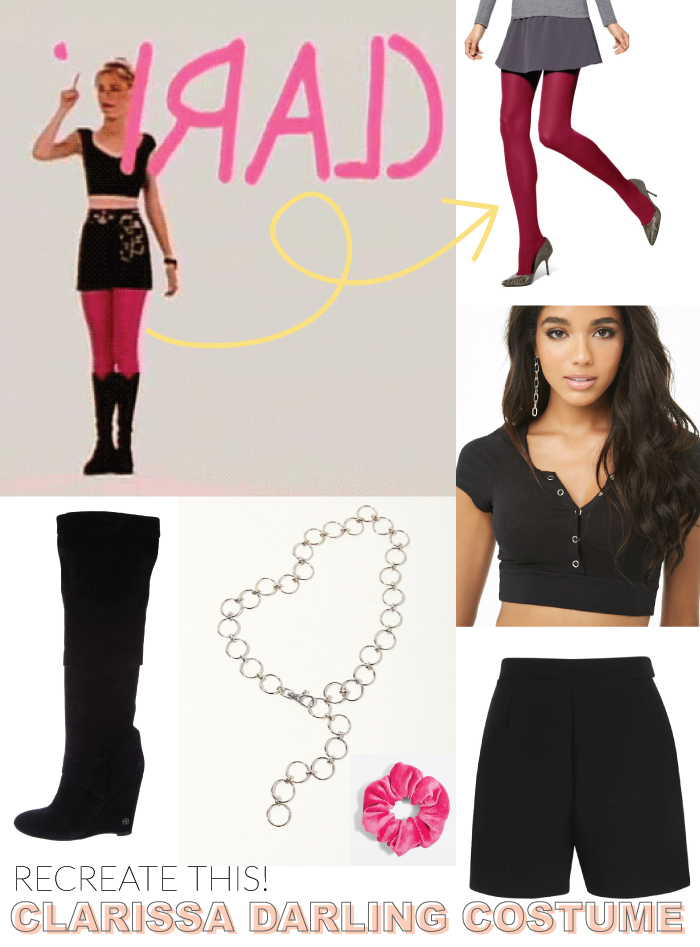 I feel like Clarissa Explains it All is one of the forgotten shows of the 90s, but it was SO GOOD. It aired 1991-1994, and I loved catching the reruns on Nickelodeon as an angsty 12-year-old. Melissa Joan Hart was a 90s TV gem (still is, tbh). You can recreate Clarissa Darling's outfit from the show's intro with colored tights, knee high boots, high waisted shorts and a matching black cropped top with a loose metal belt – especially peace signs if you can find it! – and, of course, a good 'ol scrunchie. I feel like I would immediately recognize this as a Clarissa Explains it All costume!
Boy Meets World's Topanga Lawrence Costume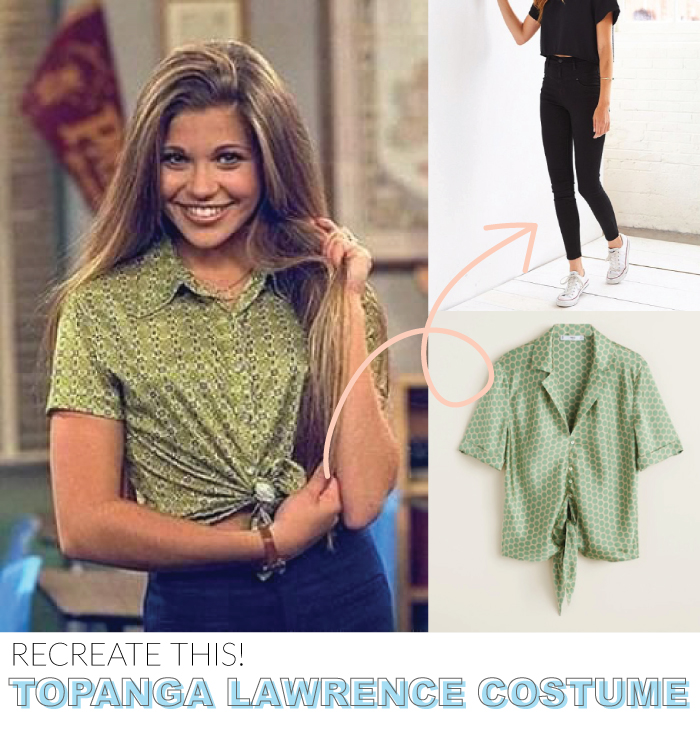 In case you didn't know, every episode of Boy Meets World is available on Hulu right now, so Andrew and I have been making our way through the episodes again, reliving the glory days with Mr. Feeny. Topanga Lawrence was such a badass female character, even at 12 years old, so I thought it was fair to make a simple Topanga Lawrence costume that represents one of her particularly empowering and most human moments. Remember the episode where she tells Cory that looks don't matter and her hair doesn't matter, so she literally takes a pair of scissors to her hair in the middle of school?! She freaked afterward. I would too. But it was awesome, and she ultimately reiterated that "looks and hair don't matter" lesson at the end of the episode, all while wearing a very fashionable green pattern tie top and high waisted black pants, probably with a pair of sneakers. I couldn't think of a more perfect Boy Meets World costume than this one for Topanga, but I bet it would be fun to dress like 1993 Cory Matthews as well!
Full House's DJ Tanner Costume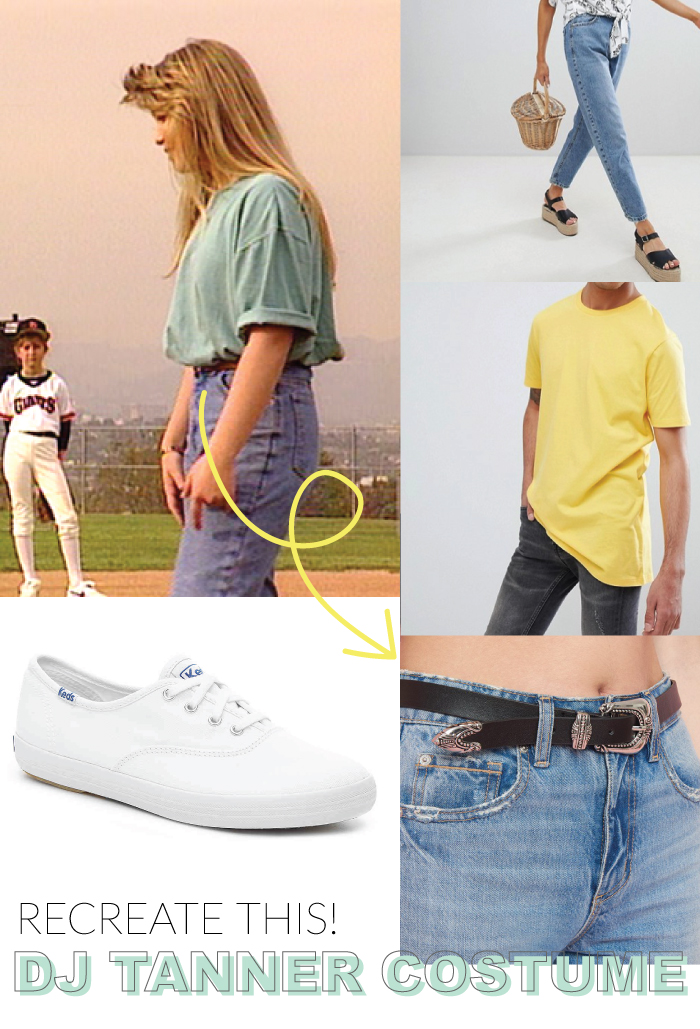 Last but not least, I have to cover Full House! Admittedly, it was a little harder to find an "iconic" outfit for my girl DJ Tanner, but mixing "mom jeans" and a tucked-in, oversized t-shirt seemed like classic DJ to me. I particularly loved the sweaters she wore (especially with the 80s patterns like these) but it was difficult to find something that worked, but if you have the time to thrift, I bet you could find a good DJ sweater! This DJ Tanner costume is probably the easiest of all because all you need are a pair of jeans with a looser, high waisted fit, a t-shirt, a belt and a pair of sneakers like Keds to go with a pair of scrunched crew socks. Remember that look?! This was our go-to outfit in the 80s and 90s, and Full House made DJ's style pretty relatable. Plus, I literally have all of these items in my closet already!

OK, who's ready to take it back to the 90s with me this Halloween?! What other 90s characters costumes would you try to recreate?!
Please note this post contains affiliate links from which I may collect a small profit should you choose to make a purchase. I only link to products I personally use or recommend. Thanks for supporting the brands that keep Club Crafted posting!