/
DIY Watermelon Drink Umbrellas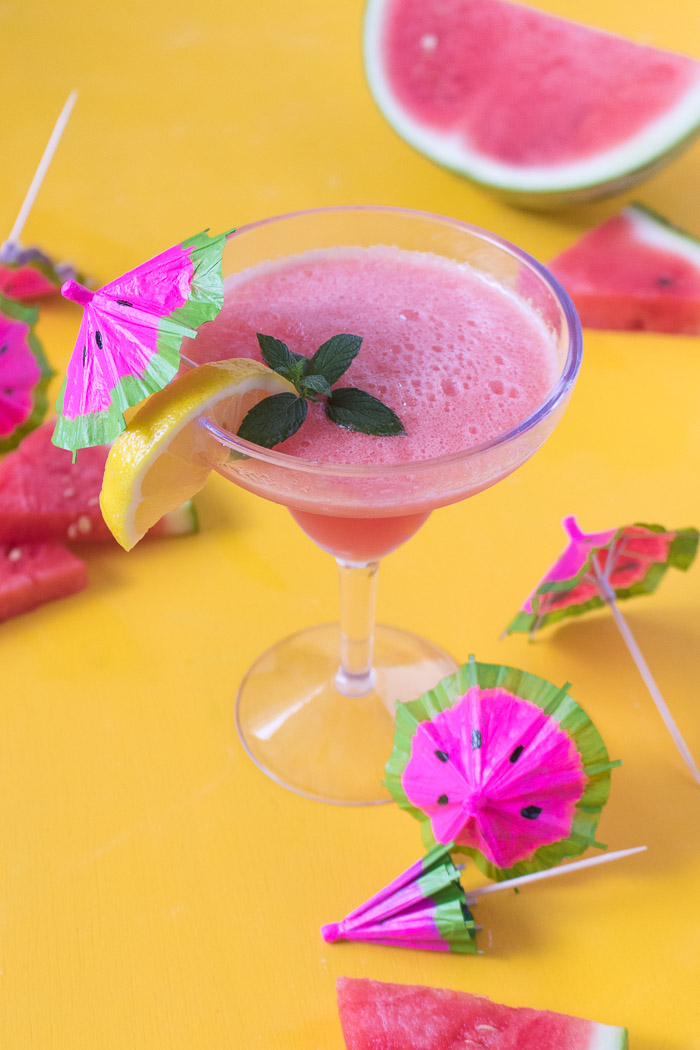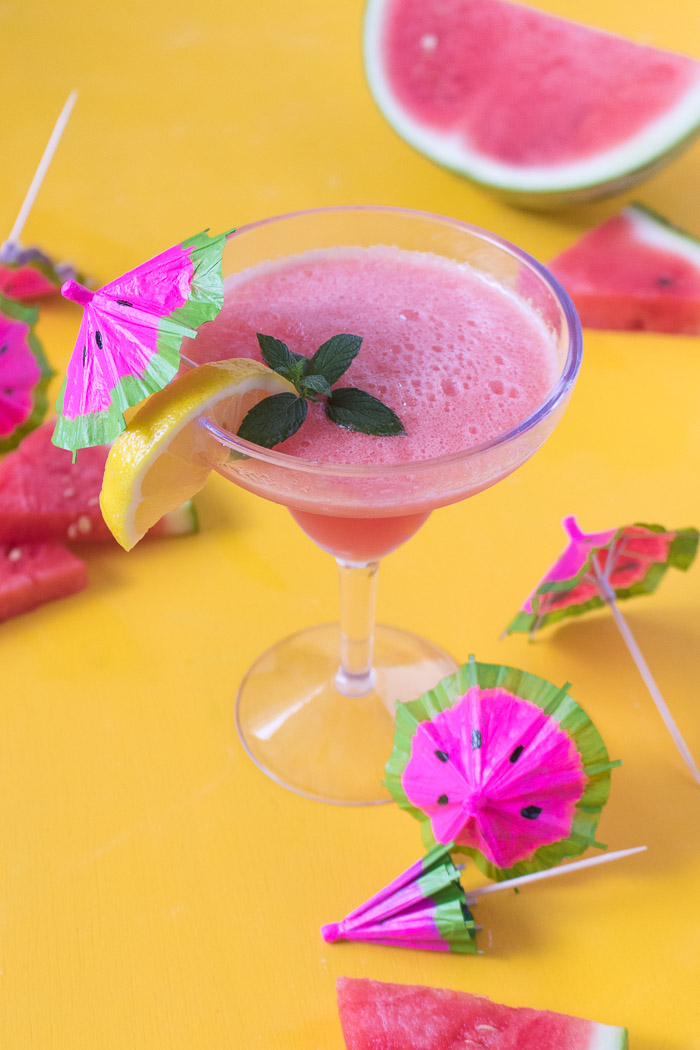 OK, back to my regularly scheduled summer projects now! I hope you all had an amazing 4th of July!
We were able to take a quick trip out to the desert to see friends (which was incredibly hot), but it was a fun escape from our everyday routine. Today, it's back to work, so naturally, I'm thinking about cocktails. You know how every cocktail – regardless of whether or not it has alcohol – tastes better with a little drink umbrella in it? Don't deny it. You know they taste better and look fancier and are all-around BETTER. Well let's take it a step further. Add one of these DIY watermelon drink umbrellas to your drink this summer for a cute cocktail addition that brings the party to wherever you are!! All you need to do is paint mini drink umbrellas to create cute cocktails. It's even better when you add one to a watermelon drink, like my mint melonade!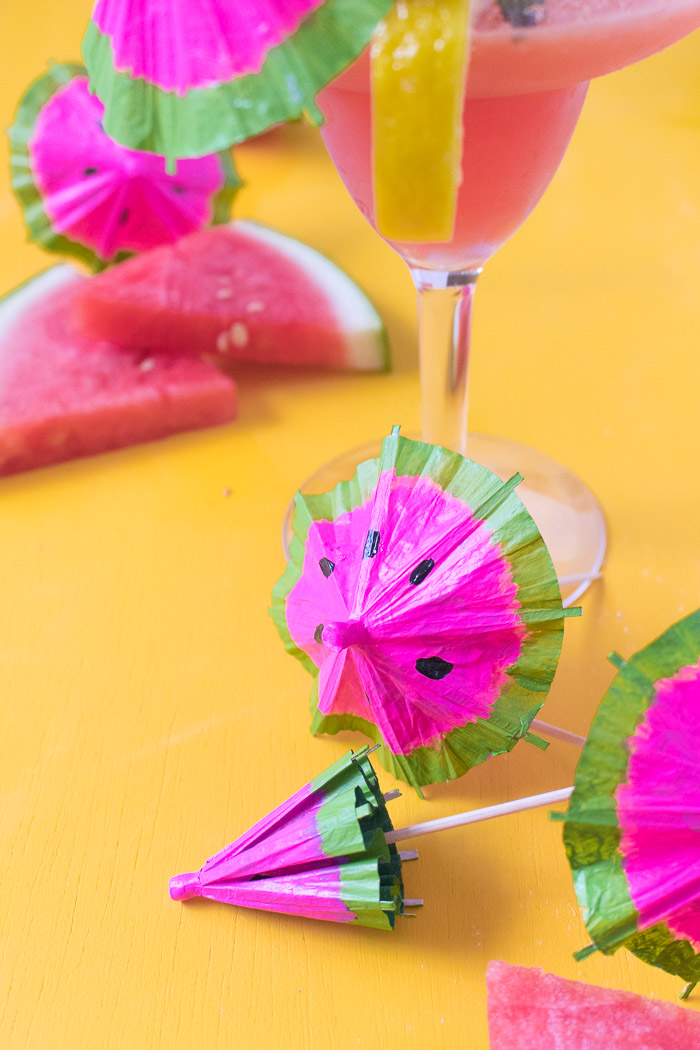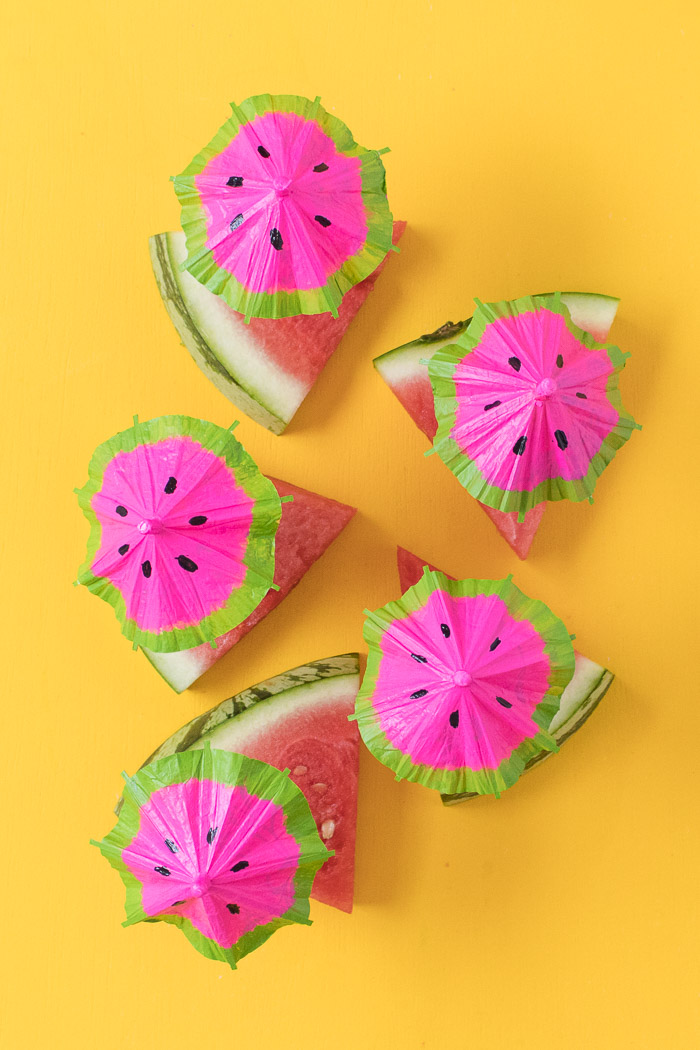 Not-so-fun fact about this project: that watermelon drink ruined my laptop. I decided to drink the props while I edited photos and then devastation hit…I spilled about half of the drink. Although it barely touched the keys of my laptop, it was enough to cause some major damage. The damage was so bad that I went crying to Apple to fix it, and I ultimately bought a brand new laptop due to the high cost to fix it 😭 I mean, I love this new laptop like my child, but a huge, unexpected cost like that is enough to ruin the week.
Anyway, on to happier things!
I actually shared a preview of this DIY watermelon drink umbrellas as an IGTV video last week! I'm testing out this new feature and would love to know what you all think.
Supplies:
Drink umbrellas
Acrylic paint in pink, green and black
Paint brushes
Step 1: Open the umbrellas. Paint just the edges green all the way around to create the rind of the watermelon.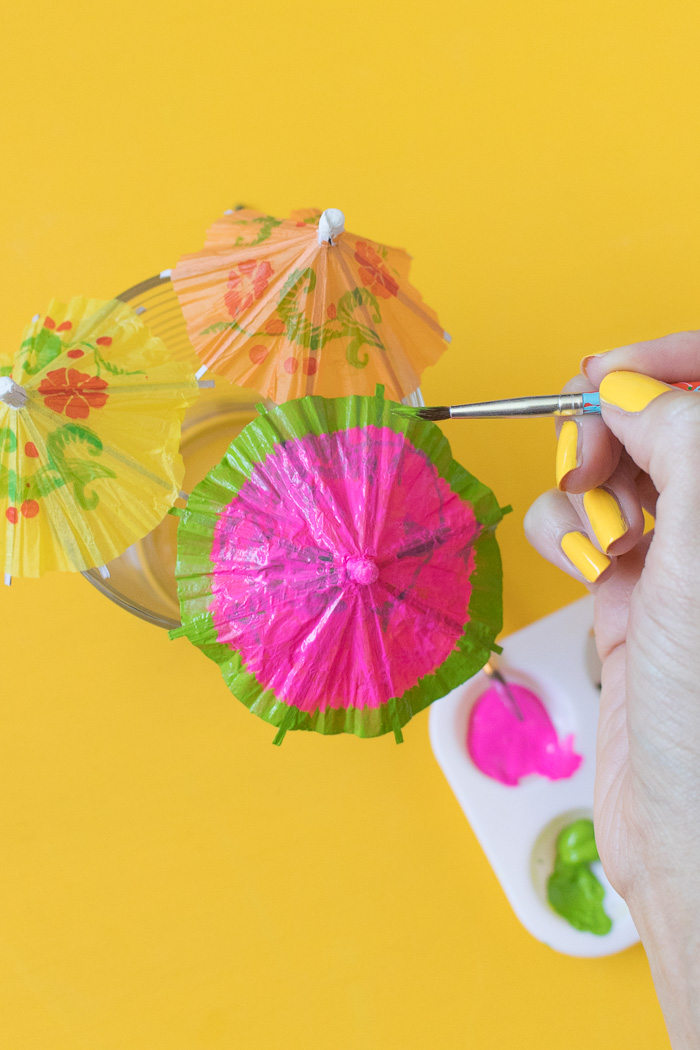 Step 2: Fill in the middle area with pink paint. Let dry.
Step 3: Paint a second coat as needed to cover the existing color and pattern of the umbrella.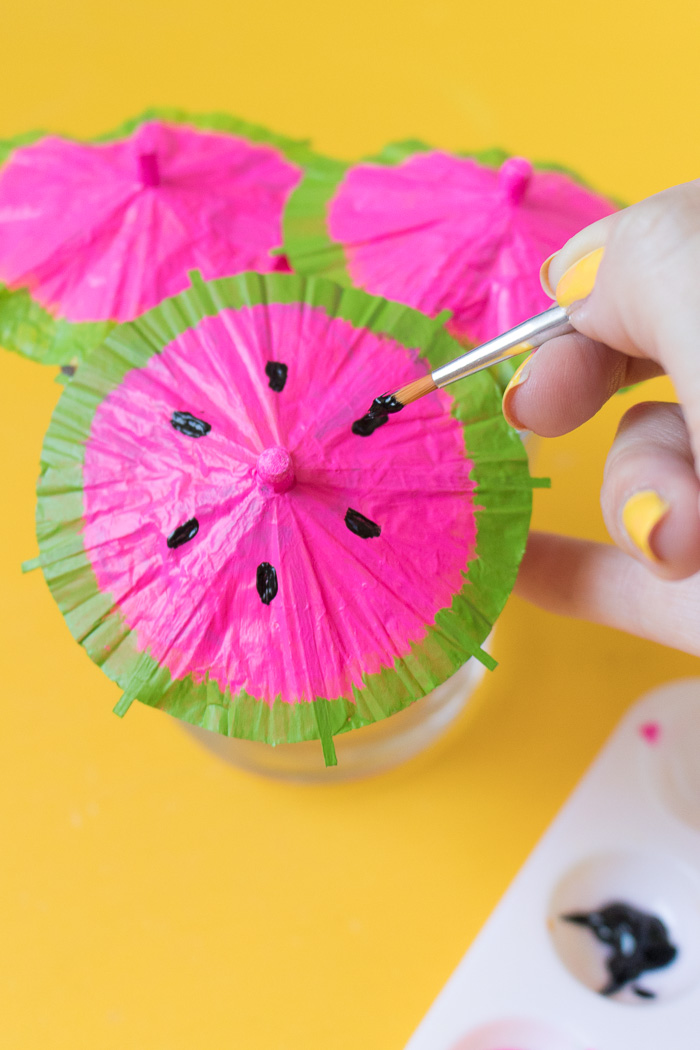 Step 4: Once dry paint seeds with a very small brush.
Add them to any drink for a cute decoration this summer, perfect for parties or just because! They're also easy to reuse as long as the painted areas stay dry.
I think I'll add one of these watermelon drink umbrellas to every drink from now on. Can of Coke? Check. Margarita? Check. Cup of water? Sure. We've all gotta get through the week somehow, ha!
PS, if you like watermelon crafts, you'll love my watermelon soaps!