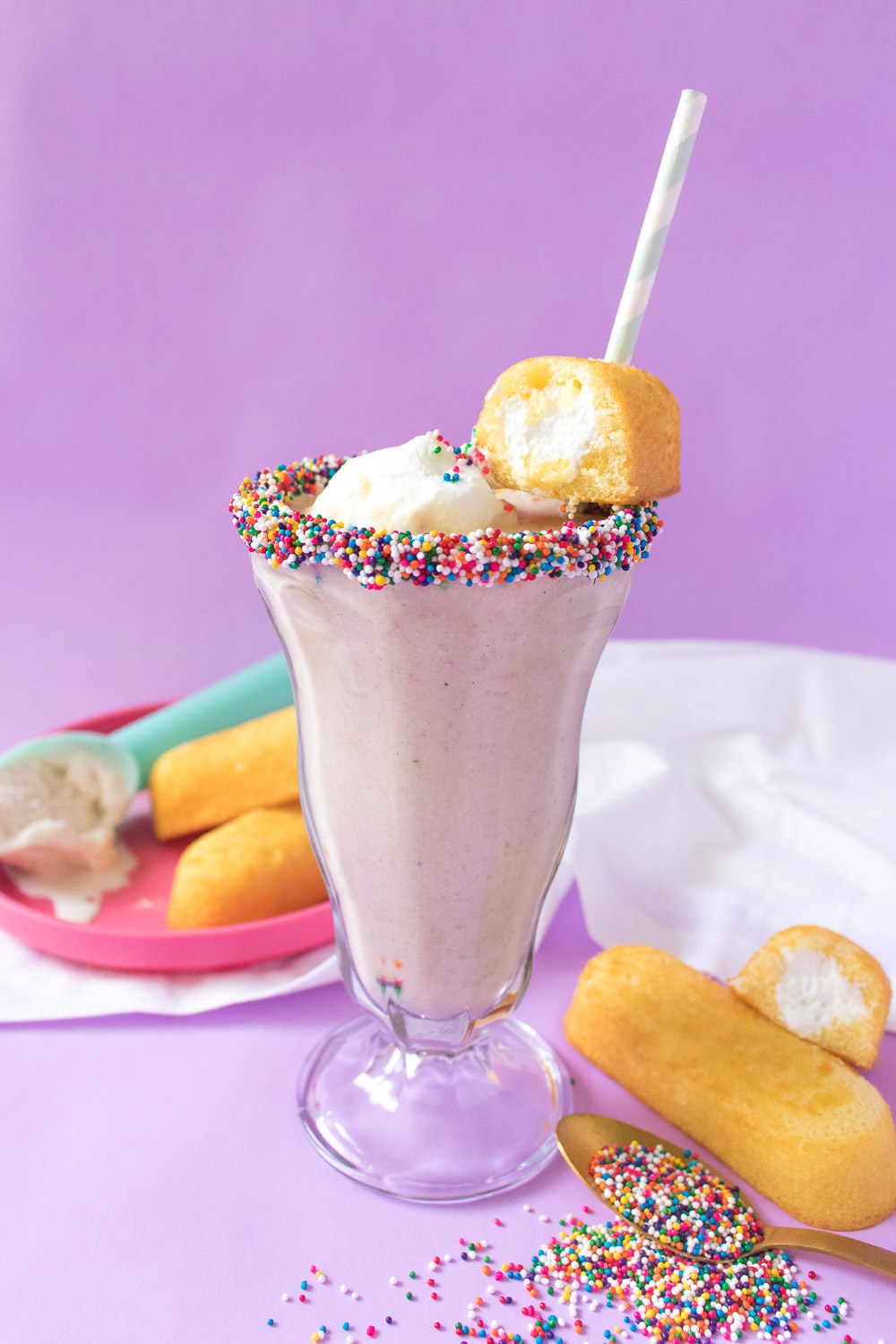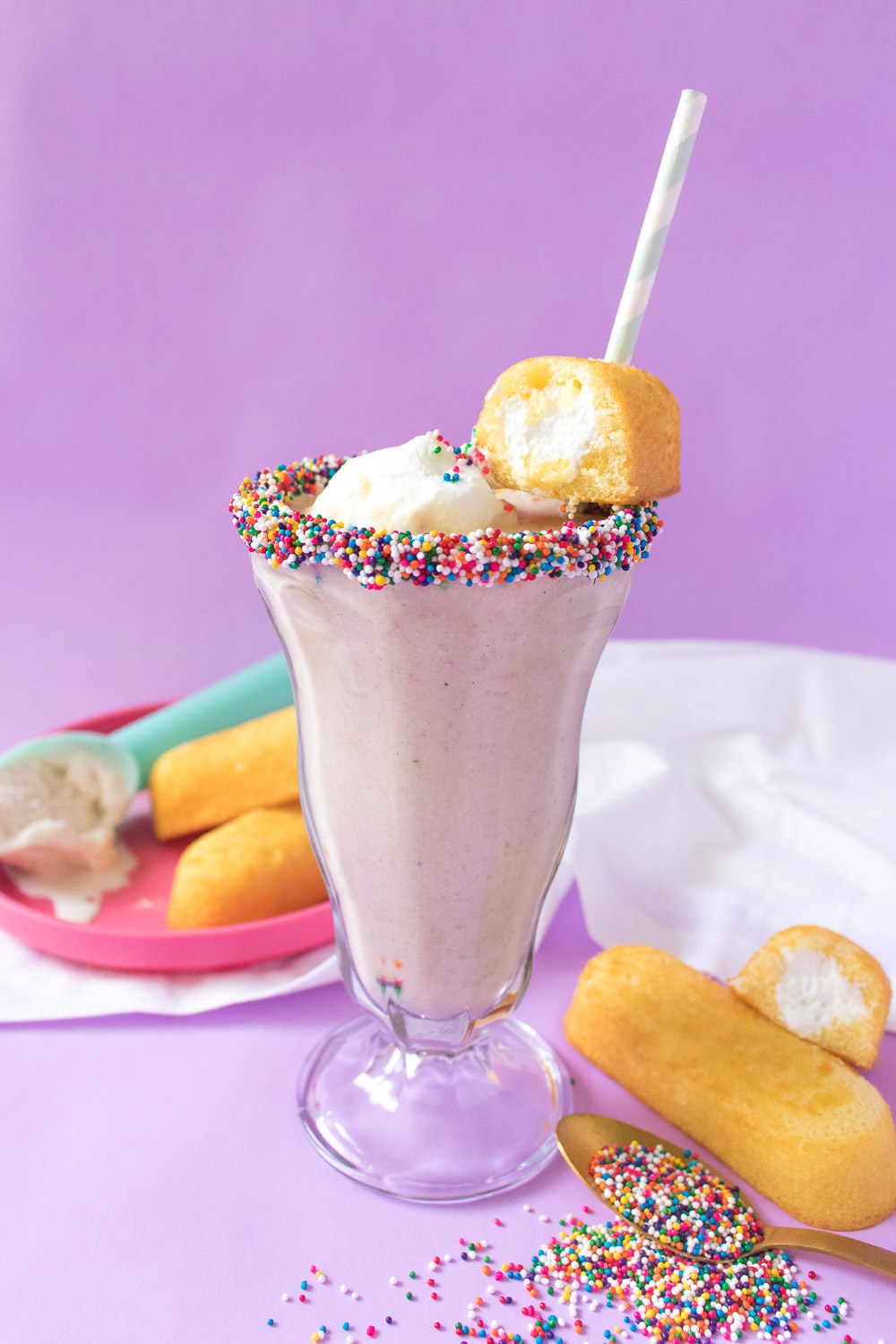 I don't know about you guys, but I love a good cake shake. Cake and ice cream are the perfect birthday combo, so when you put the two together in one blended milkshake, I'm happy. This Twinkie milkshake is like something 10-year-old me would have loved to try! The combo of sponge cake and cream filling blend with the ice cream to make a decadent milkshake that makes all your dreams come true. Exaggeration? Nah! With a rainbow sprinkle rim and a dollop of whipped cream, this Twinkie cake shake is the perfect treat to indulge.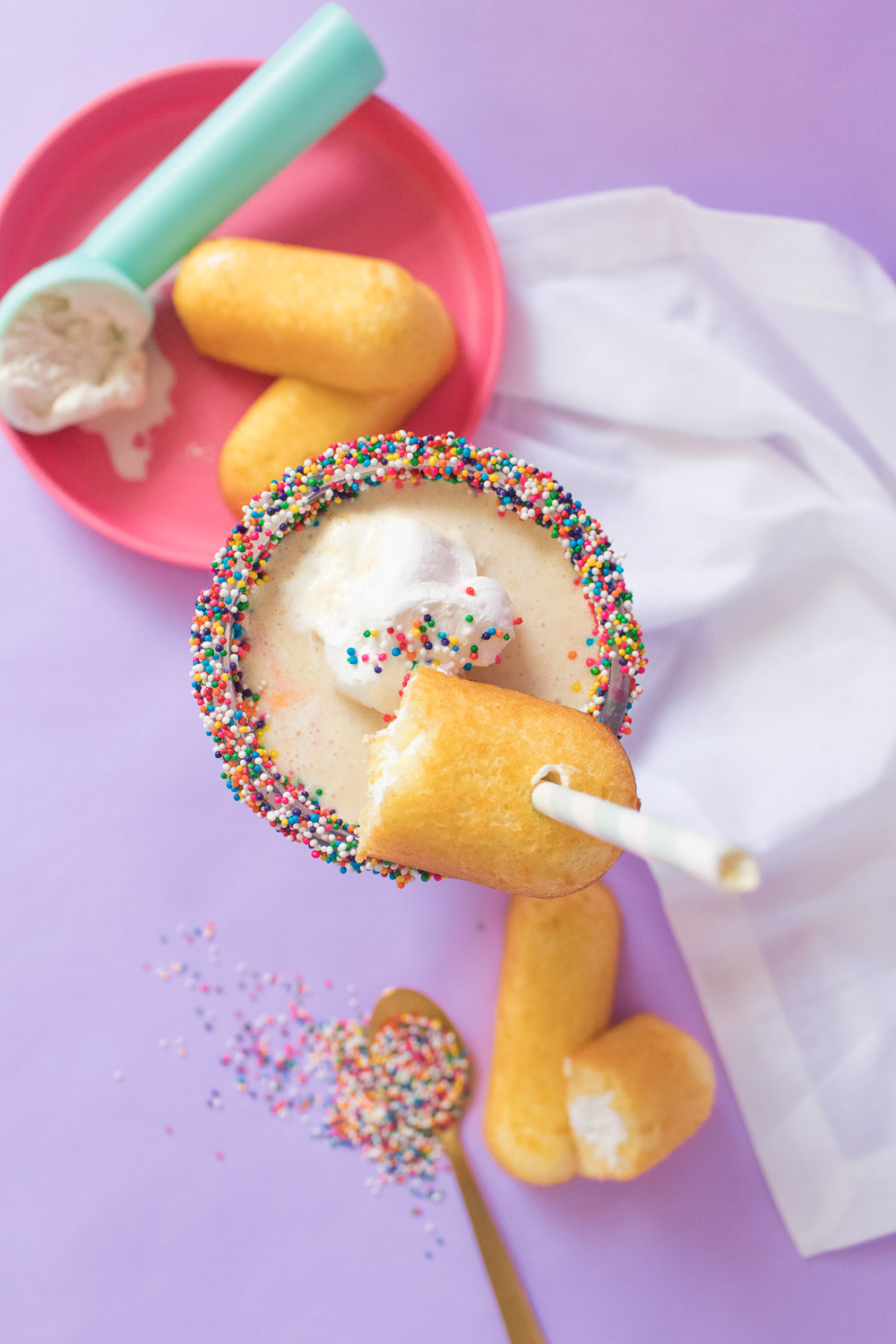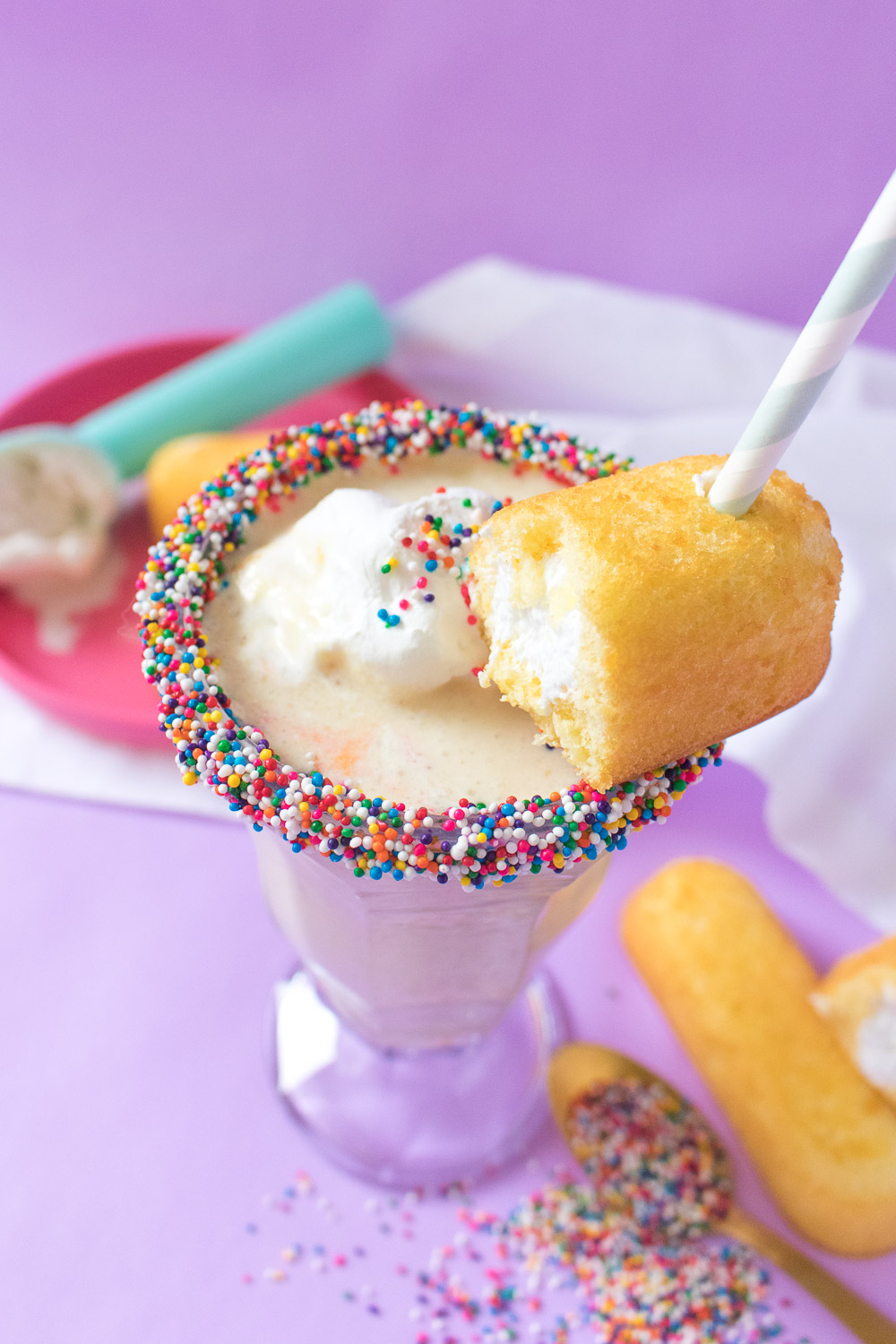 Is it weird that sometimes I'd prefer a milkshake to an ice cream cone? Milkshakes are just so smooth and delicious.
Scroll down for the full recipe card! ??
Making this Twinkie milkshake, I was a little worried that it'd be overwhelming sweet. Luckily, I was pleasantly surprised. To take it over-the-top though, I did add half of a Twinkie to the straw for decoration. Let's just say this recipe definitely reminded me of my childhood love of Twinkies!
Don't forget my rule for making a great shake: use good quality ice cream! Good ice cream and a bit of vanilla extract make any shake 10x better.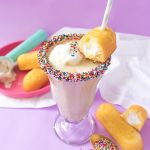 Twinkie Milkshake
2018-02-07 16:00:10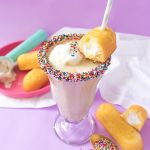 Serves 1
A sweet and creamy vanilla milkshake blended with Hostess Twinkies
Ingredients
4 scoops of vanilla ice cream
2 Twinkies
1/3 cup milk
1 tsp vanilla extract
Sprinkles, optional
Whipped cream, optional
Instructions
Blend ice cream, Twinkies, milk and vanilla until smooth. Add more milk or ice cream as needed to reach desired consistency
Dip the top of a milkshake glass in the milkshake to coat the rim, then dip in rainbow sprinkles
Pour the milkshake into the prepared glass and top with a dollop of whipped cream
Club Crafted https://www.clubcrafted.com/