/
Tips for Incorporating your Pet into your Daily Routine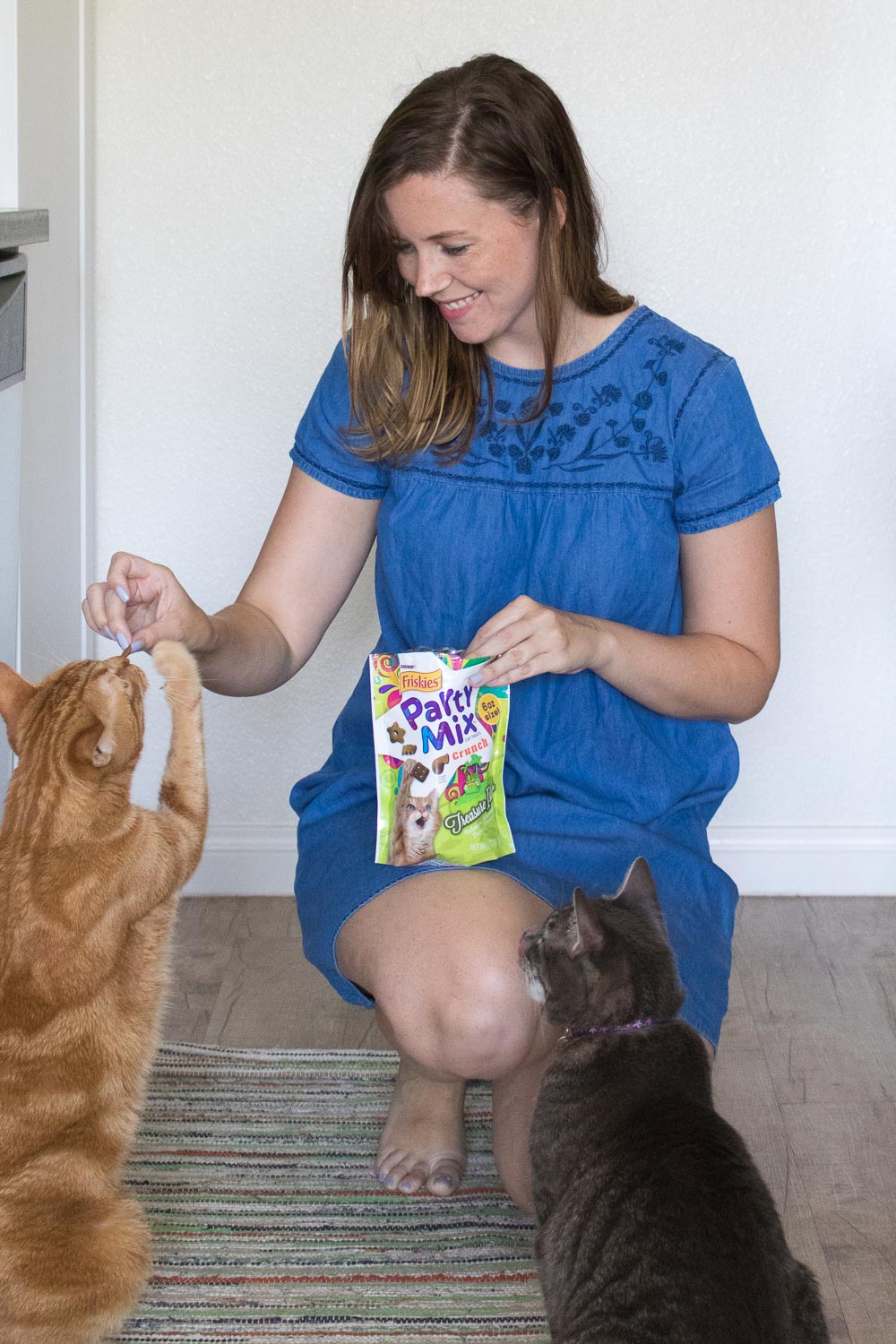 This shop has been compensated by Collective Bias, Inc. and its advertiser. All opinions are mine alone.
#PurinaMysteries #CollectiveBias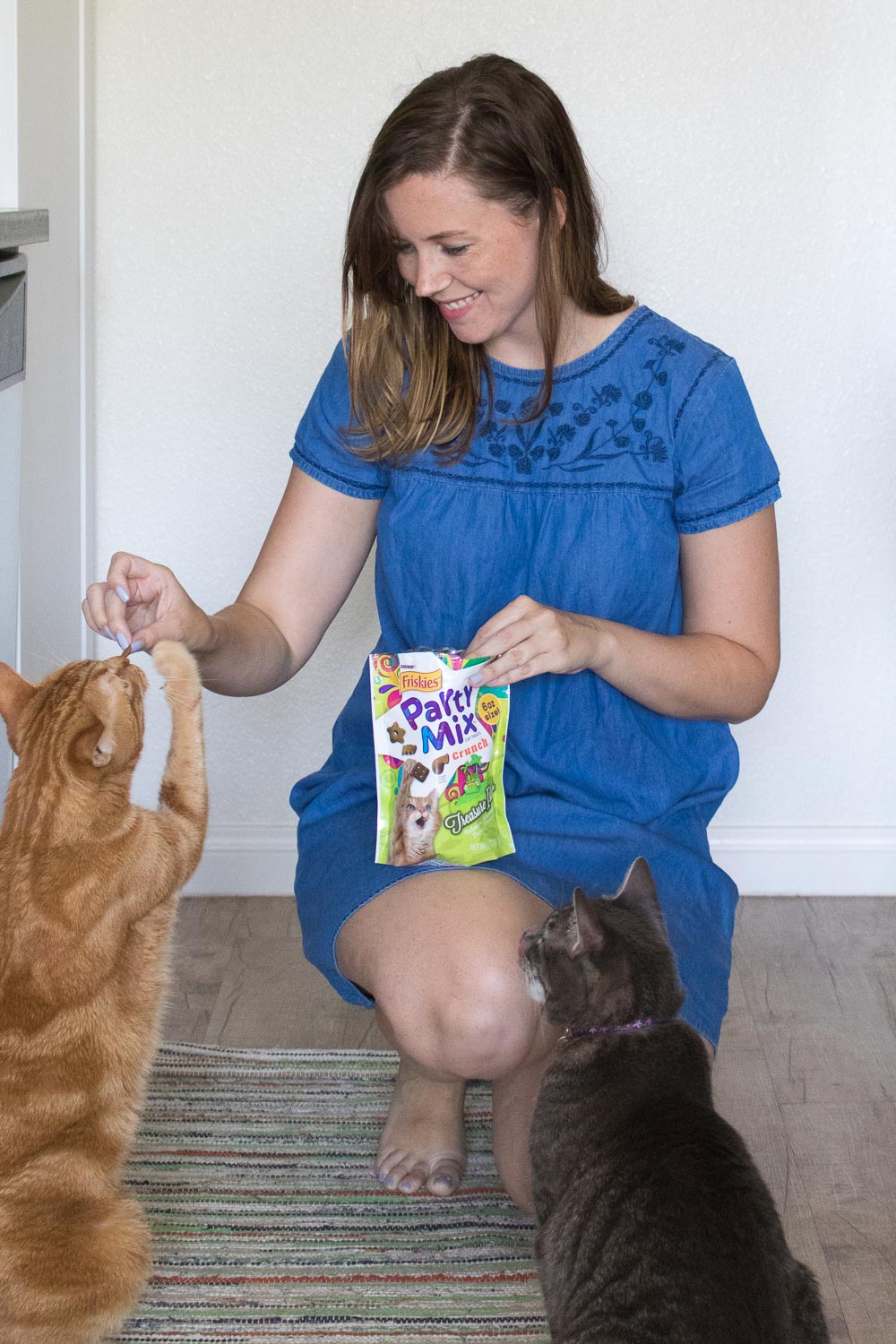 If you follow along on Club Crafted, you probably know that I have two cats, Penny and Oliver. I've grown up with cats all my life, and I think the only time I didn't own a cat was when I first moved away for college. You might say that I am the epitome of what everyone calls the "crazy cat lady," but I own it. Call me what you want; I love animals and cats are my favorites. I can't walk by one without stopping to pet it, and I tend to make cat friends wherever I go.
Today, I've partnered with Purina to share a few of my tips for incorporating your pet into your daily routine. After all, they're part of your family too!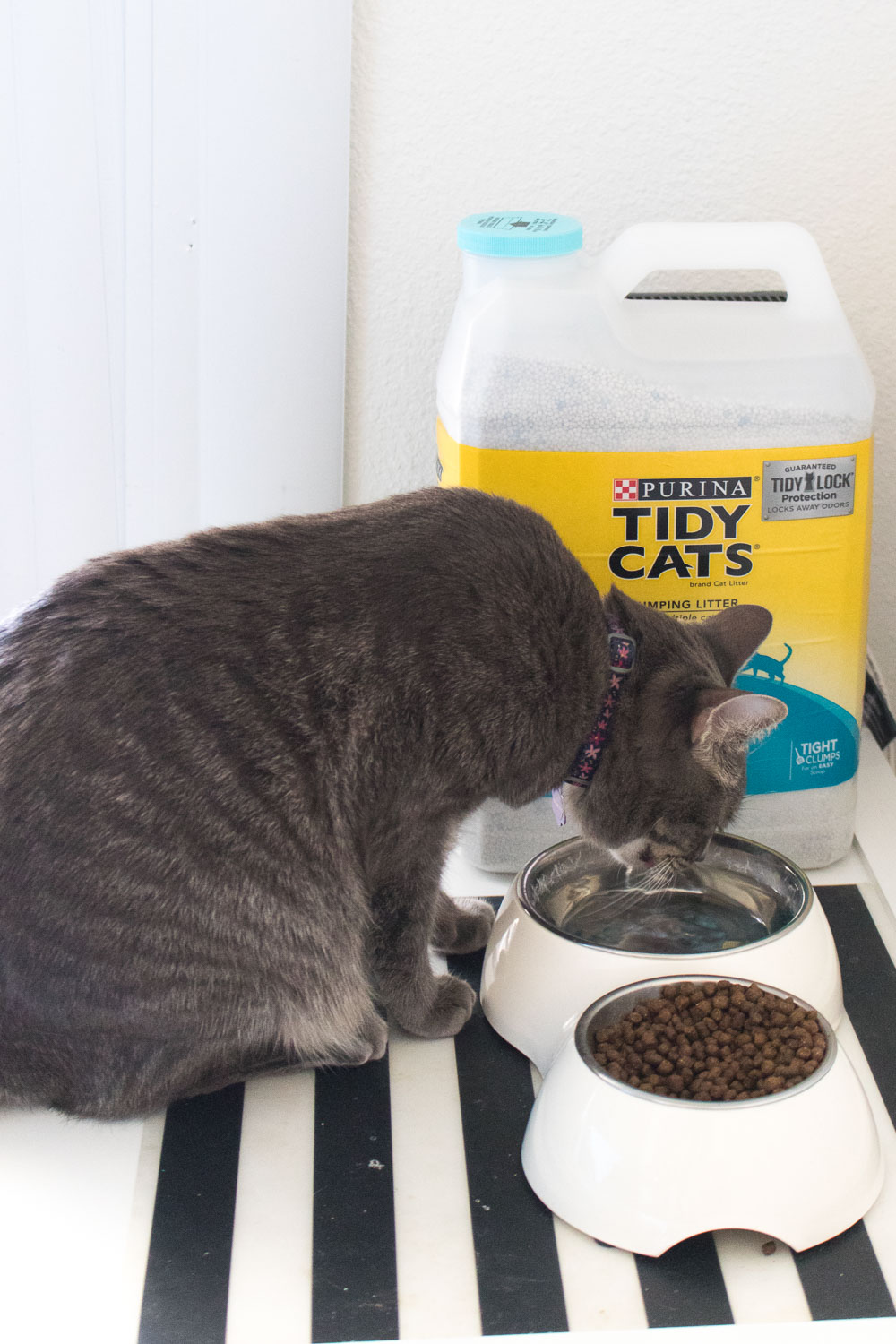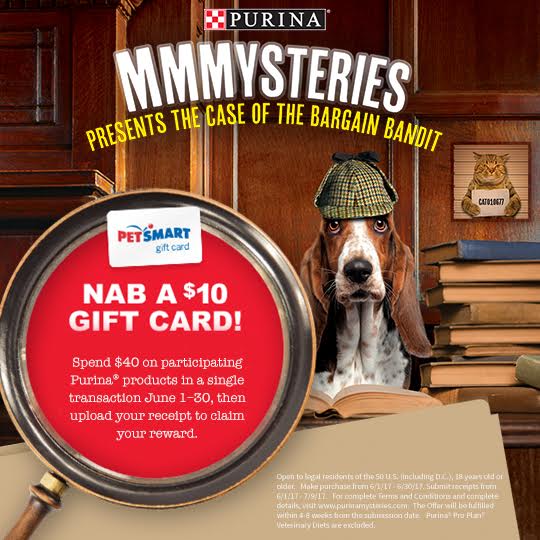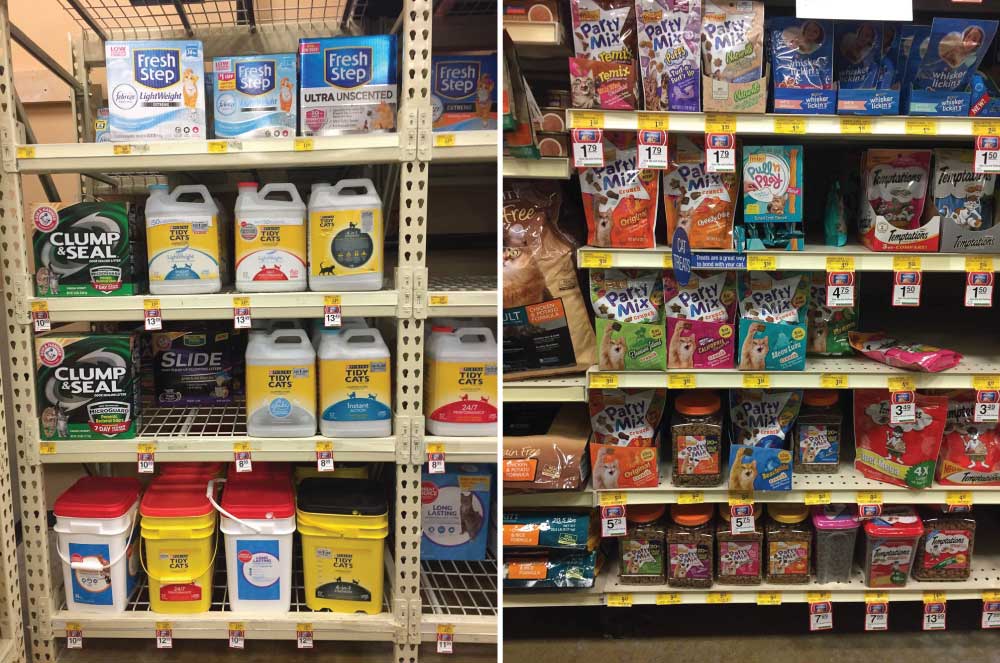 Now through June 30, you can get a $10 gift card when you spend $40 on eligible Purina products at PetSmart when you register and upload your receipt to the redemption site by July 9. Then you receive a $10 PetSmart gift card in the mail! Shoppers can visit the microsite to share the promotion with their friends on social media, and you can receive a gift card for every eligible $40 you spend. I made sure to stock up on treats and litter to get us through the next couple weeks. When I learned I could get a free gift card just for buying the things I need for the cats, I jumped right on it!
I have a very busy schedule because I work an 8-5 office job and manage my freelance work for the blog and other creative projects on the side. This means that when I am home, I'm still working and can't always spend the time with them that I need or want to, so I've adapted to a routine to keep Penny and Oliver in the loop, such as playing with them at certain times, feeding them at certain times and finding moments to relax with them.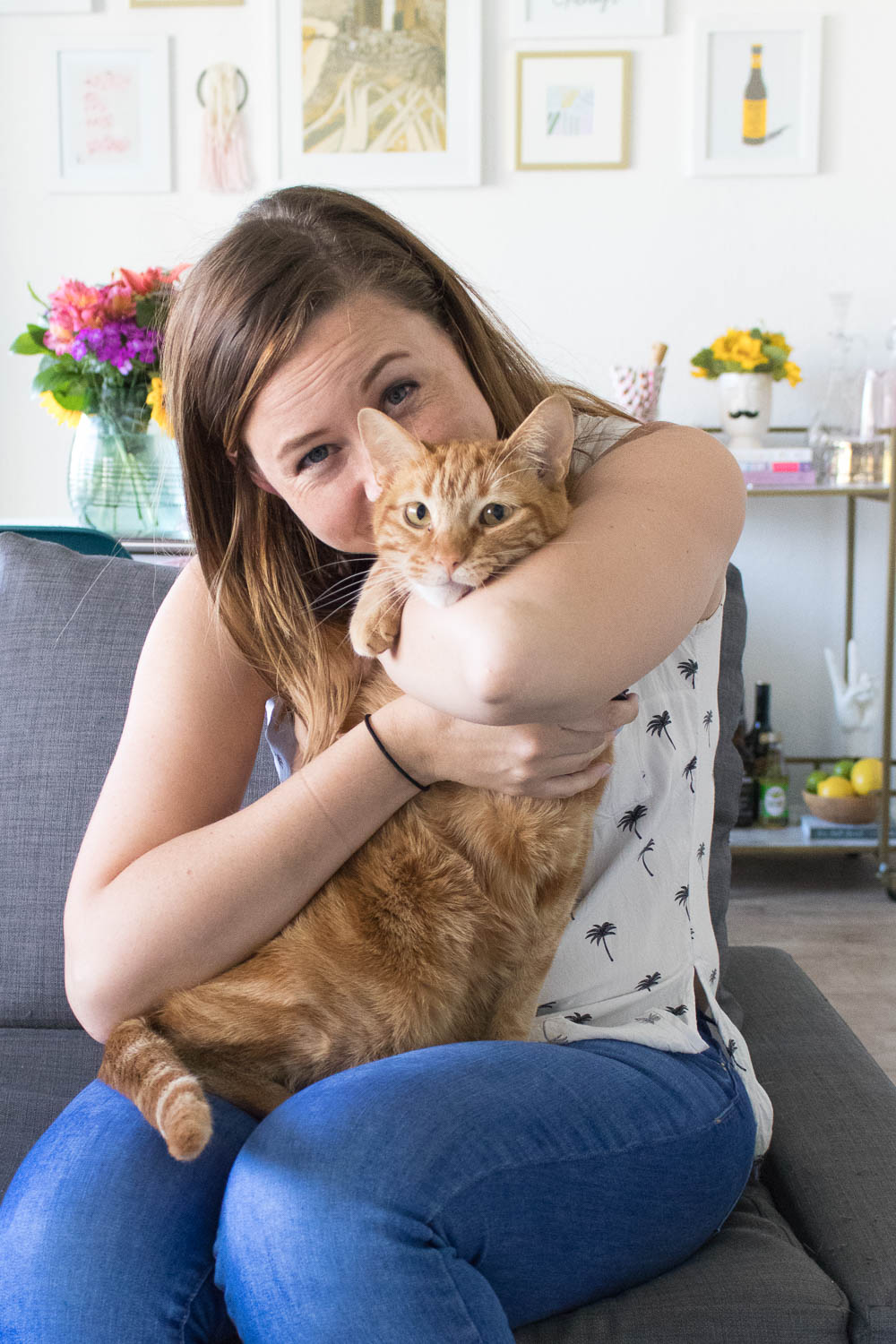 First, a little about my cats in case you don't already know. Andrew and I adopted Oliver after a friend found him as a 4-month-old kitten who was stealing scraps from a Starbucks dumpster. She worked with a local shelter, so she fostered him until he could be neutered and placed in a new home, which turned out to be ours! I'd been wanting a cat and fell in love with his big oversized kitten ears the moment I saw him. Because of his time on the streets, he's still a very skittish cat when it comes to strangers and loud noises, even three years later, but he's the sweetest cat I've ever owned. We named him Oliver after the orange cat in Oliver & Company.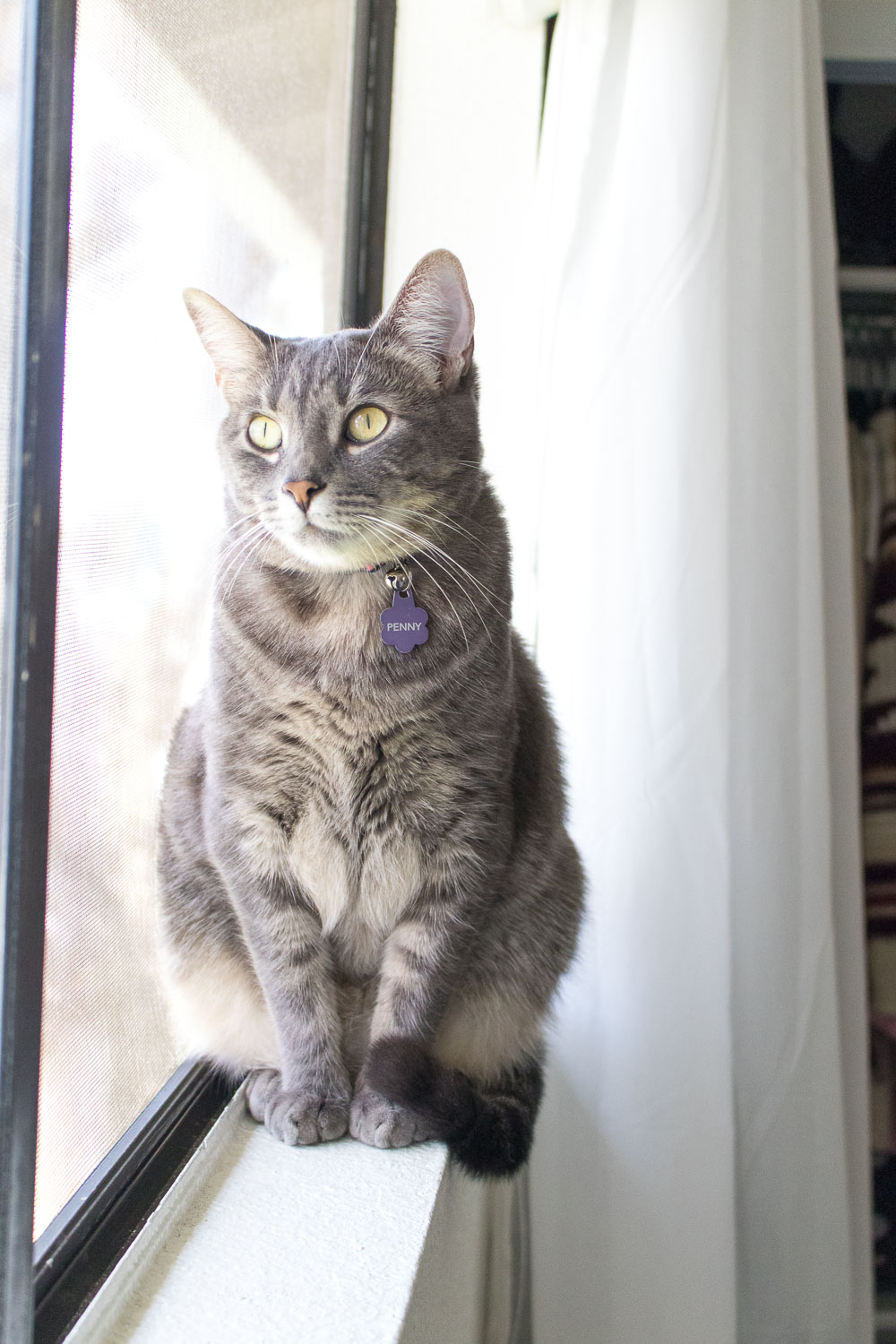 About a year later, we adopted Penny on a whim. Of course, I wanted another cat, but we didn't have any plans to find one at the time. We walked into PetSmart to buy a new litter box on a day they were offering kitten adoptions, and somehow we left with a cat! She was the only girl in her litter of all grey kittens, and she was sweet but feisty, so we named her Penny after The Big Bang Theory character.
They make my apartment feel like home, and I appreciate the moments I spend with them. Here's how I make the time!
Feed on a Schedule – This may be an obvious one, but it helps to have a routine. I feed the cats right after I wake up and in the evening, about 2 hours before bed. I even signed up for a cat food subscription so that I receive a new bag of food every 5 weeks and never have to remember to make the purchase on my own. Automation at its finest, guys!
Morning/Evening Playtime – Anyone else love watching My Cat from Hell?! I've come to love it and always follow tips from Jackson Galaxy. I play with the cats while I drink my coffee every morning because it's usually when Penny is very active, and it wears them out just before I leave the house. We have a huge basket of toys, so there's never a shortage around the house.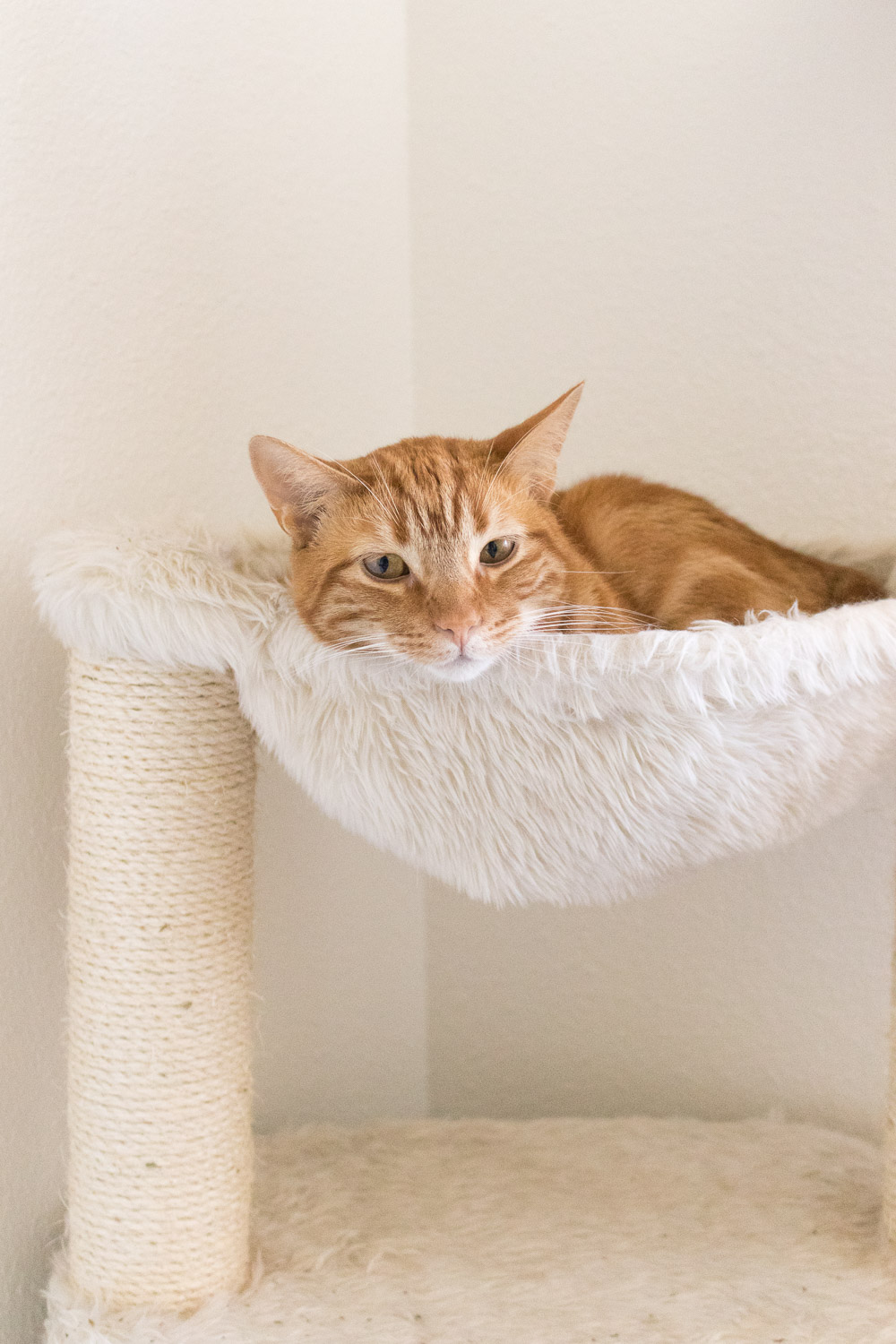 *Needless to say, Penny LOVED that I was taking these photos!
Treats for Good Behavior – As a reward, they get a treat after they play! I feed them Friskies Party Mix treats, and they know to come running the second I shake the bag. I usually do the same thing in the evening before bed. I try to use the treats as a reward for good behavior since we still have trouble with Penny scratching our couch. I enjoy this part so much because I've trained them both to eat out of my hand, and the way Oliver stands on his hind legs to beg for a treat makes me smile every time.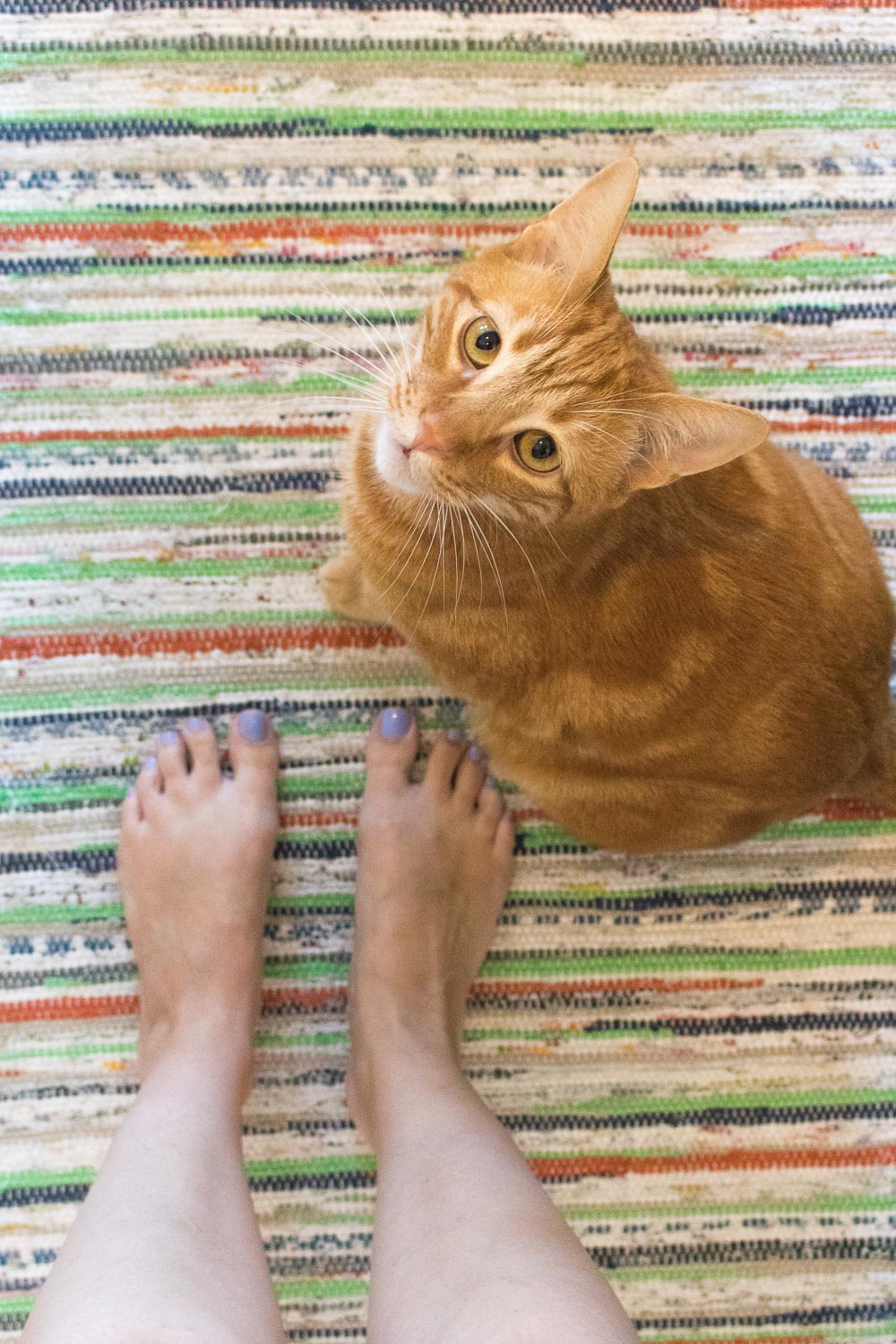 Bedtime Cuddles – Oliver isn't as wild of a cat as Penny. He's more of a cuddler, so every night when we get into bed, he comes and lays with us while we catch up on emails and the news of the day. It's the best part of my day, honestly.
Litter Changing – Having two cats in a small space means the litter box needs to be cleaned often and admittedly, I don't do it as often as I know I should, which drives Andrew crazy. For my own sanity and the sake of the cats, I stay on a cleaning schedule to empty and change the litter with Tidy Cats Instant Action litter to keep it under control between cleanings.
Pets are part of our families too, so I do my best to incorporate them into my busy life. They deserve the best!
This shop has been compensated by Collective Bias, Inc. and its advertiser. All opinions are mine alone. Thanks for supporting the brands that keep Club Crafted posting!