/
Cake Batter Pudding Cups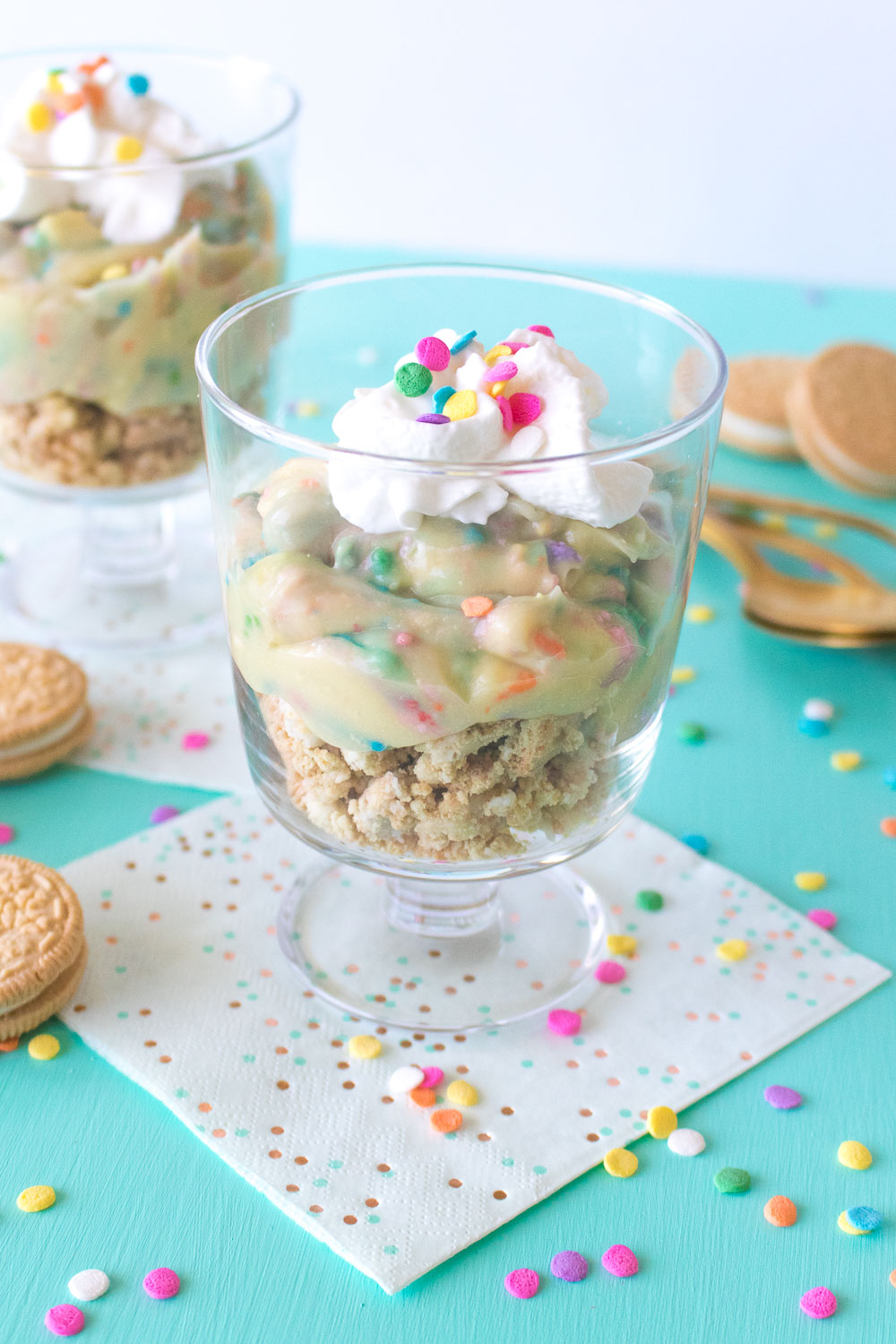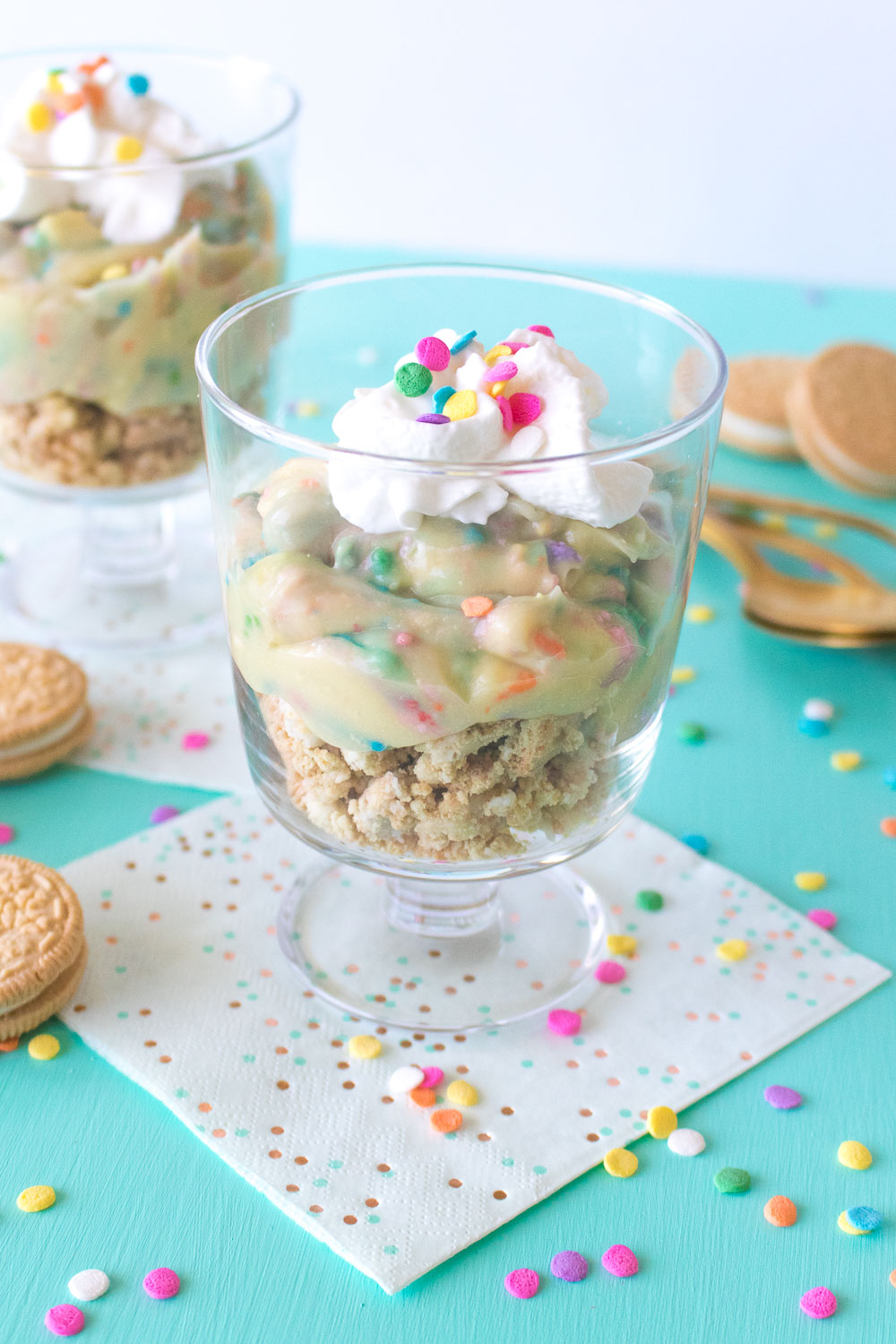 YOU GUYS. I think my new quest is to make everything taste like cake batter. Although many of those recipes have already been conquered, I felt these cake batter pudding cups were just begging to be made, especially with a good dose of sprinkles and some crushed Golden Oreos.
You know me – I like to make things the easy way whenever possible, which is why these pudding cups are incredibly easy to make and are flavored with store-bought cake mix. Just a little and you instantly have that unique cake batter flavor.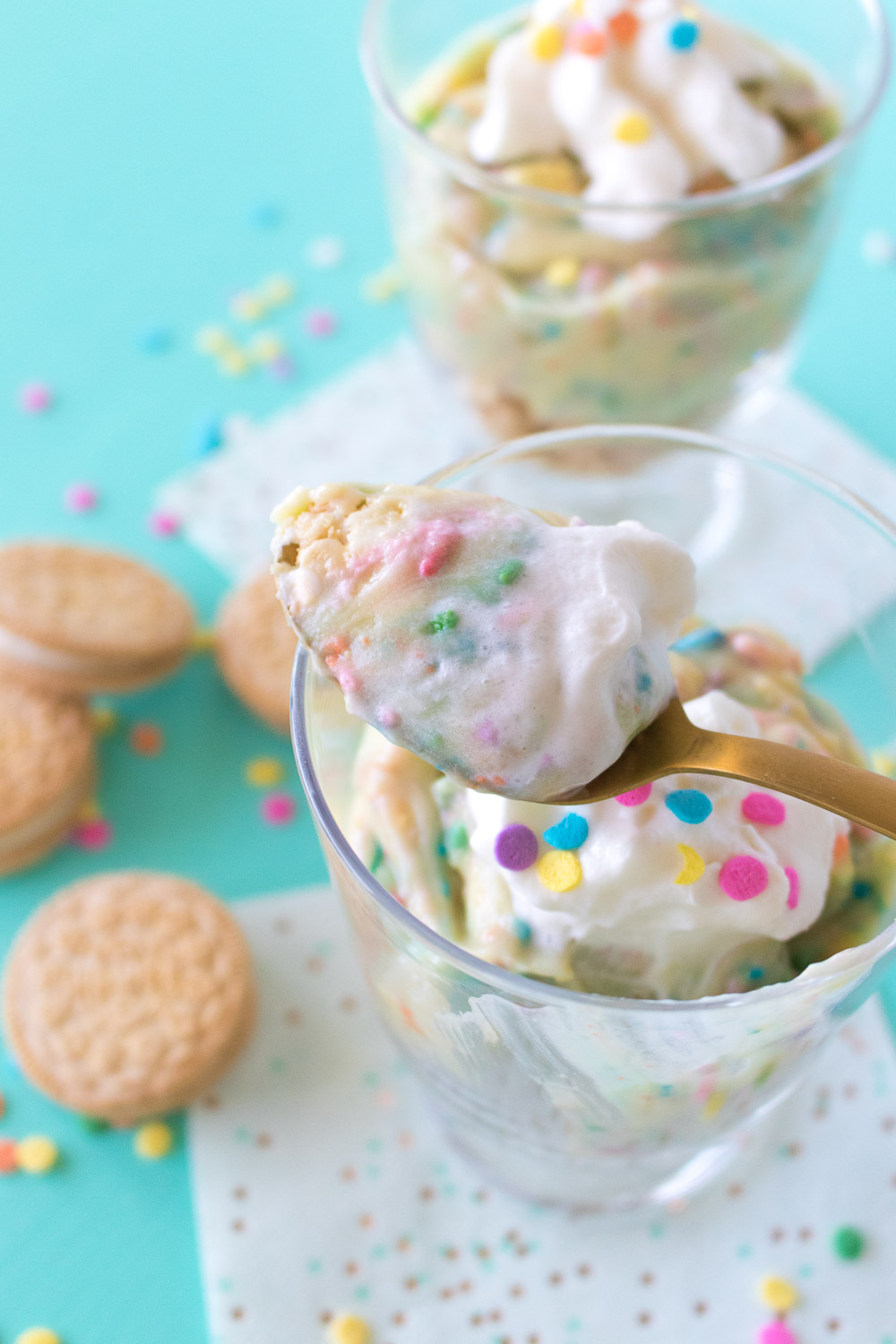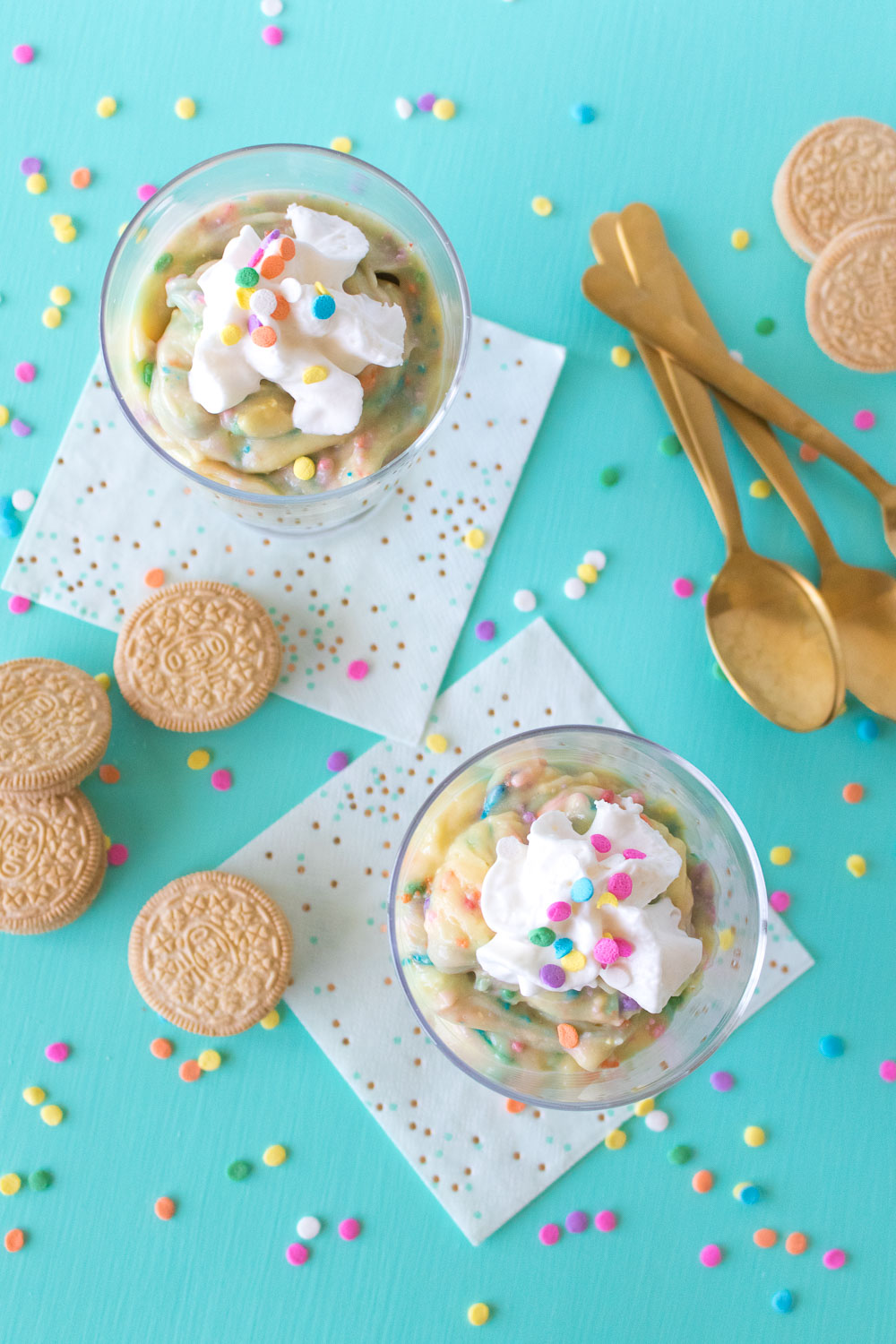 I wouldn't call myself a pudding expert, but I was never a big fan of vanilla pudding. Chocolate was amazing, but vanilla just didn't taste right to me. Luckily, as it turns out, adding cake mix completely changed my opinion on vanilla pudding! So even if you think you won't like it, give it a try. The crunchy section of Golden Oreo chunks is also the perfect addition to smooth pudding, so altogether, it's like a party in a cup!
Scroll down for the super simple recipe card! ??
Although I have made pudding from scratch before, I wanted to stick with an easy recipe, since I know that's what many of you guys like. Homemade pudding is a more involved process, and although delicious, it's more work than some people are willing to put in. Plus, I'm a sucker for store-bought pudding mixes. The chocolate Jell-O pudding mix is to-die-for and I'll never be able to make homemade pudding that competes with it. Regardless, you can absolutely follow this simple recipe using a homemade vanilla pudding and just add the extra ingredients while the vanilla pudding sets. I anticipate it will still turn out the same, but no guarantees.
Here's how to hack 'em!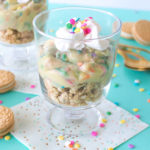 Cake Batter Pudding Cups
2017-05-25 15:41:39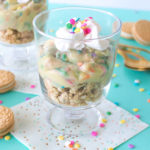 Serves 2
Birthday cake-inspired cake batter pudding cups made with crushed cookies, vanilla pudding, cake mix and sprinkles
Ingredients
15 Golden Oreos
1 package vanilla pudding mix
2 cups milk
4 tbsp vanilla cake mix (dry)
1 cup colorful sprinkles, plus more for topping
Whipped cream, optional
Instructions
Follow the directions on the pudding mix box to whisk together the milk and mix until smooth
Immediately add the dry cake mix and sprinkles and whisk to combine for about 2 minutes
Cover the pudding mixture with a piece of plastic wrap so that it is directly touching the pudding (this will prevent a film from forming)
Move to the fridge to set for about one hour
In a food processor (or in a storage bag with a rolling pin), grind the Golden Oreo cookies until they are reduced to crumbs
Spoon the cookie crumbs into the bottom of individual parfait cups, top with the set pudding and a dollop of whipped cream with additional sprinkles
Club Crafted https://www.clubcrafted.com/