/
How to Create Gift Baskets for Every Occasion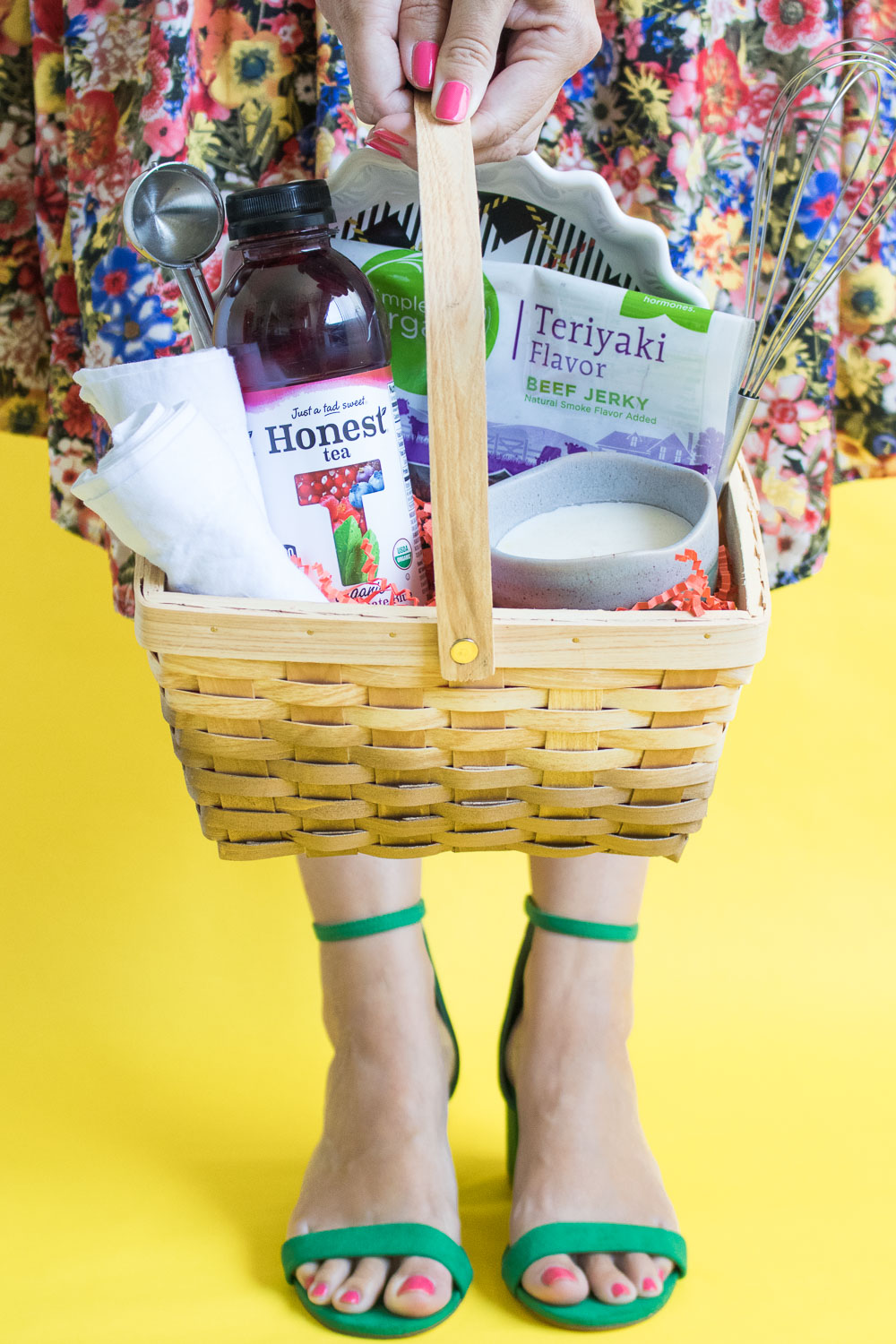 This shop has been compensated by Collective Bias, INC. and The Coca-Cola Company. All opinions are mine alone.
#RefreshinglyHonestSnacks #CollectiveBias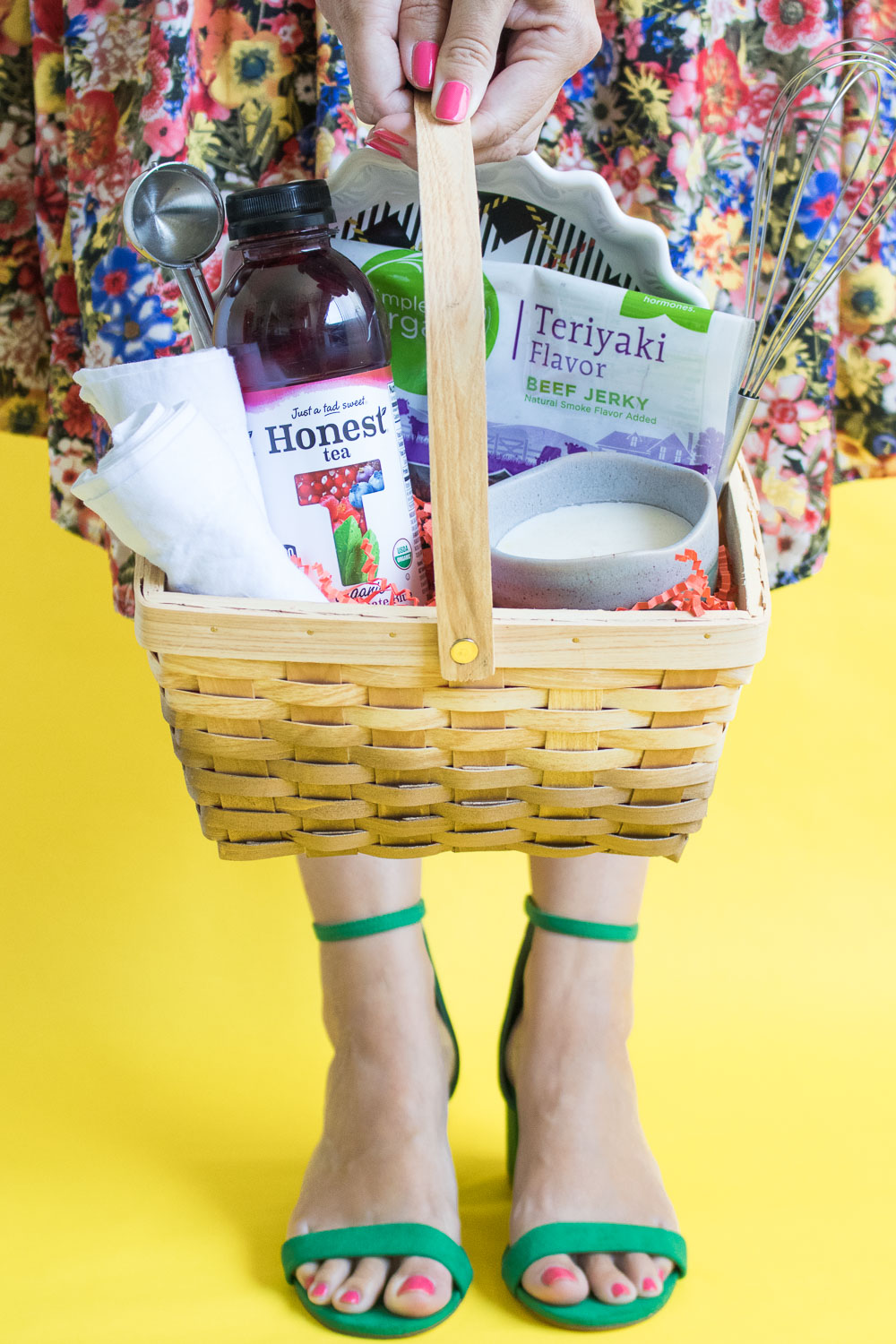 We're headed toward the holiday season (my favorite!) and that means it's time to start thinking about gifts already. Too soon? I have already purchased at least five Christmas gifts, so I'm focused on all things gifts right now, and that includes gift baskets. I have found that a gift basket is the perfect gift for almost anyone, and you'd be surprised how easy it is to create gift baskets for every occasion and personalize them for the receiver. Foods make for a great base, and authentic drinks and snacks like Honest Tea® and Simple Truth® Beef Jerky are a good place to start. From there, add in small gifts that fit a certain theme that works for the occasion, whether it's a housewarming gift, birthday gift, hostess gift, Christmas gift…you name it. Gift baskets for the win!
When in doubt, organic foods are the perfect way to start a gift basket. Honest Tea is my personal favorite because it offers a variety of flavors that are just a tad sweet. Pair it with a snack item like Simple Truth Beef Jerky rather than overly sweet foods, and you know the receiver will love it! Fill in the rest of the basket with things like dish towels, candles, baking supplies, beauty supplies or other items that fit a theme. I personally love to gift home items, especially when creating baskets for housewarming or hostess gift occasions. I'm sure I'll be making one when we visit family for Thanksgiving!
Another great thing about gift baskets (as opposed to stand-alone gifts) is you can often create them inexpensively and mix and match items so that the gift is useful but still enjoyable. Plus, you can add a homemade touch by decorating the basket itself! In this case, I lightly sprayed the bottom with gold spray paint to make it pop. Then I filled it with orange crinkle filling and layered the products on top. Not too shabby for a few minutes of work!
I picked up my Honest Tea and Simple Truth Beef Jerky at my local Ralphs in a variety of flavors. The Honest Tea was kept nice and chilled on an end cap. My personal favorite is the Peach Green Tea – I'm a sucker for peach flavored tea! I couldn't decide between the teriyaki and original flavor beef jerky, so I bought both. See more inspiration for using Honest Tea here!
What else would you put in a gift basket? What else would you want to receive?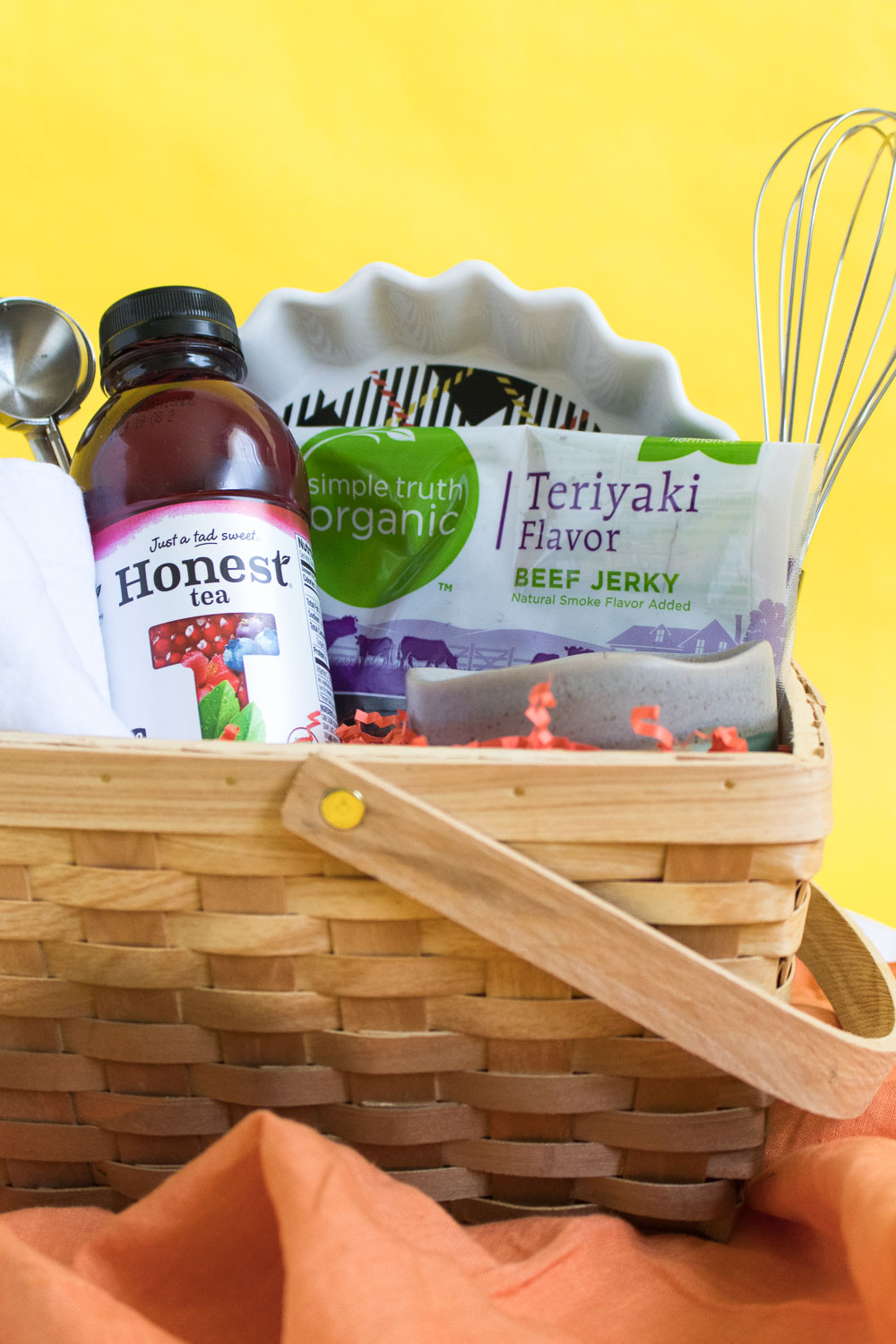 I hope you'll find that giving gift baskets is actually pretty easy, and sometimes it makes more sense than a traditional gift. Keep it on theme – whether it's serious or even a little goofy. I'm sure the receiver will appreciate the work you put into making their gift special. You can bet lots of these gift baskets are in my future.
OK, I'm off to drink what's left of my Honest Tea now!