/
#ThatPinkDoor DIY Palm Springs Birdhouse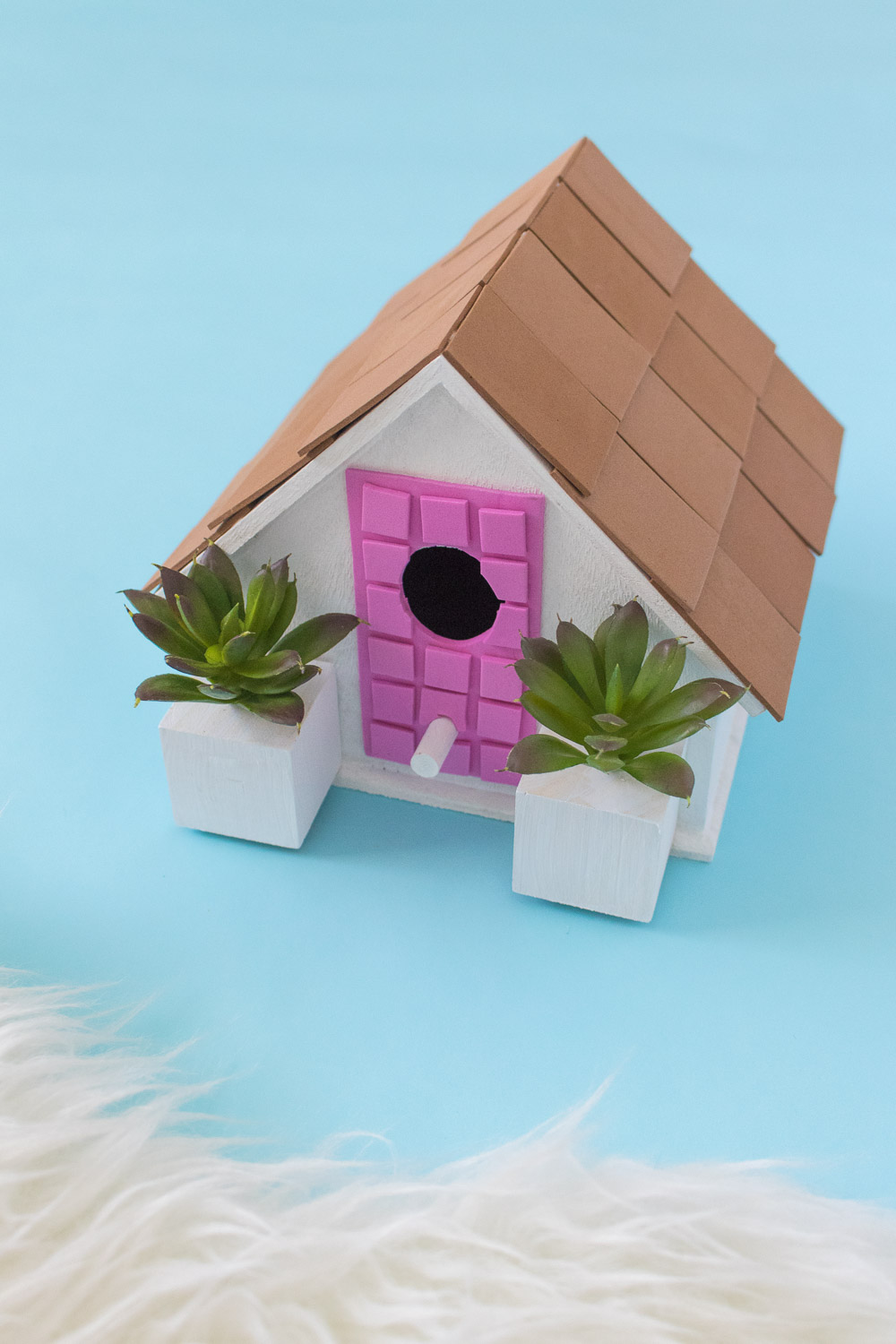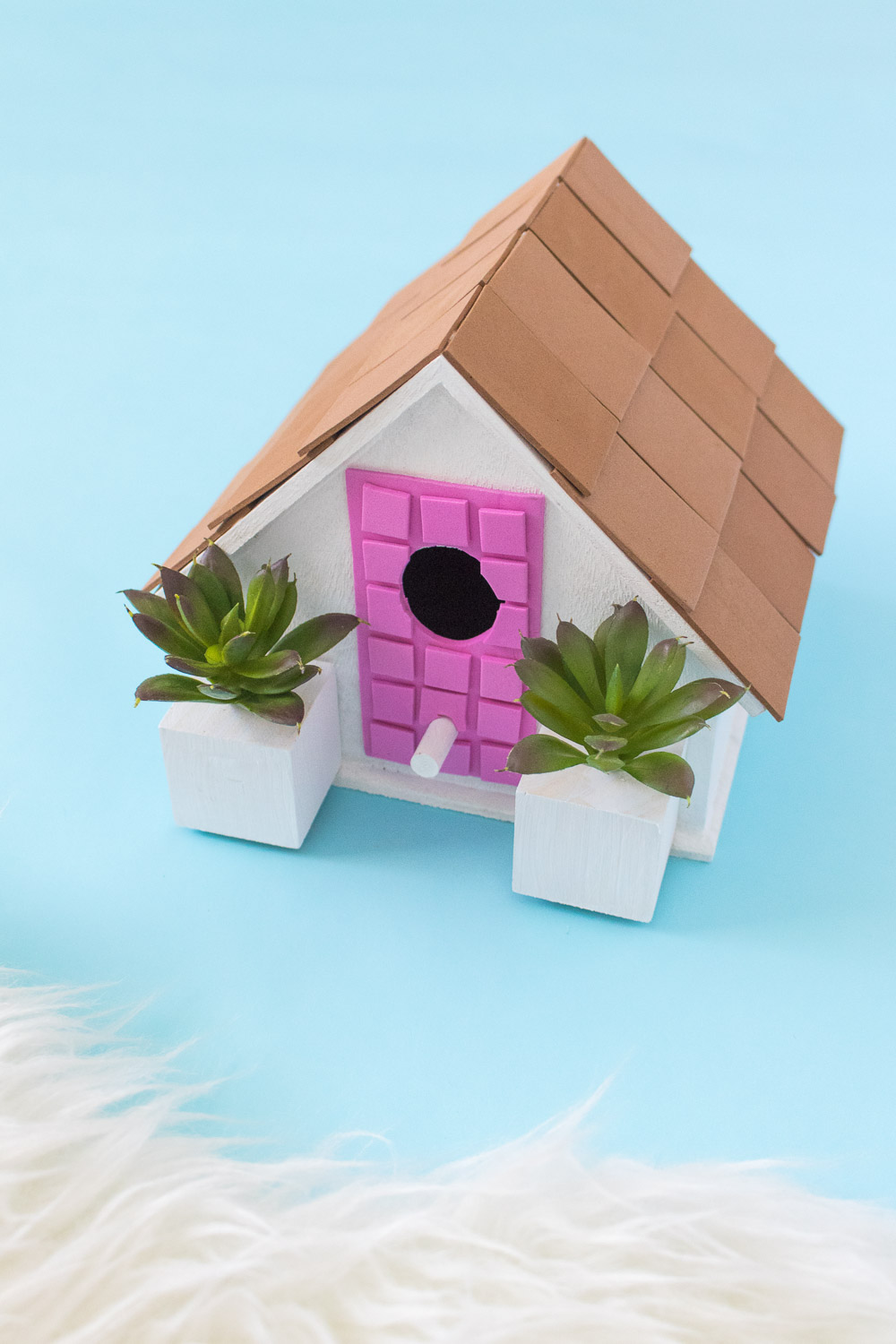 It's the end of an era…the owners of #thatpinkdoor have officially prohibited visitors from taking photos in front of their iconic pink door 😔 I'm glad I got a few fun photos while I could, but it's a bummer when a few misbehaved people ruin it for everyone. Today, let's pay tribute to #thatpinkdoor and all of the beautiful doors of Palm Springs with this DIY Palm Springs birdhouse!! I have to admit this is one of my favorite projects I've made recently, and even though I doubt any birds will end up on my porch, I'm still SO happy to see this cute midcentury modern-inspired birdhouse outside. It was easier to make than I expected!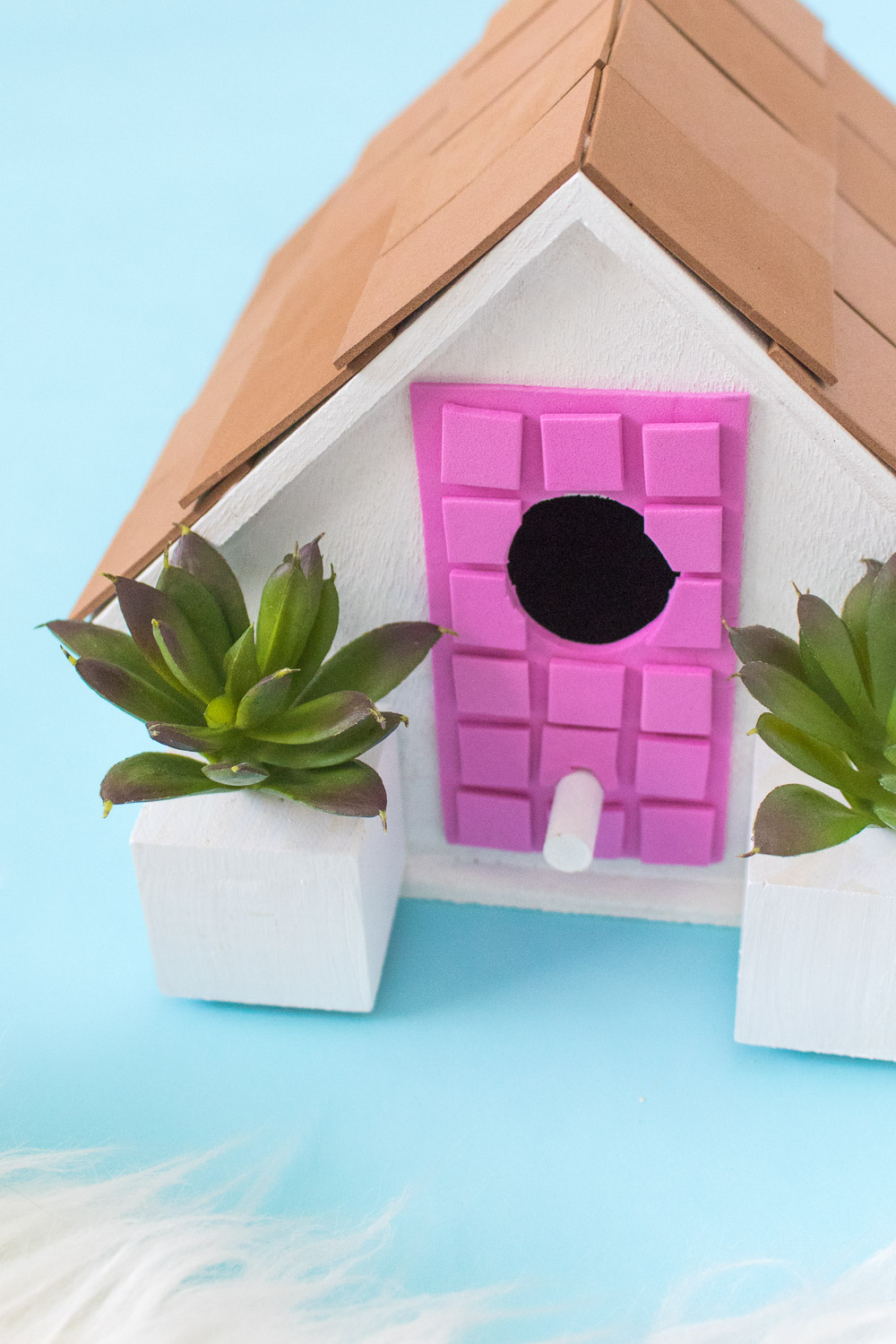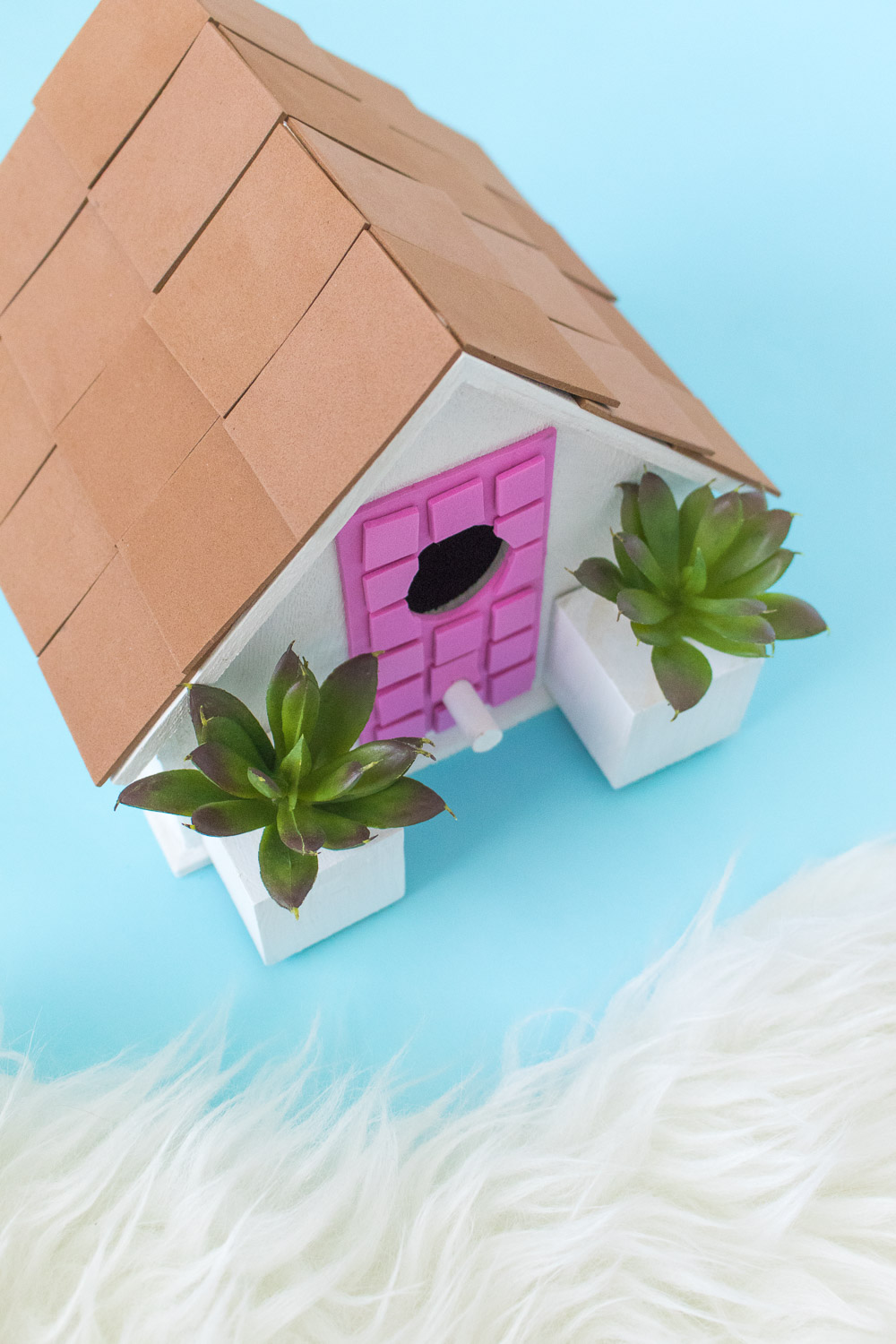 As you'll see, I made the door and roof with craft foam, which is obviously not the best for outdoor use BUT mine sits on a covered porch in sunny SoCal, so I wasn't worried about it. If you will be using this birdhouse in harsher weather, perhaps consider using clay to sculpt the door and wood to cover the roof. The foam proved easiest for me to work with, and it was lightweight so it didn't add unnecessary weight to the birdhouse. I also used Tacky Glue to glue the pieces together because I did not want the glue strings that come from using a hot glue gun, but I would recommend using one for heavier pieces like the planter blocks.
If only the birds could appreciate this Palm Springs getaway house as much as I do, ha!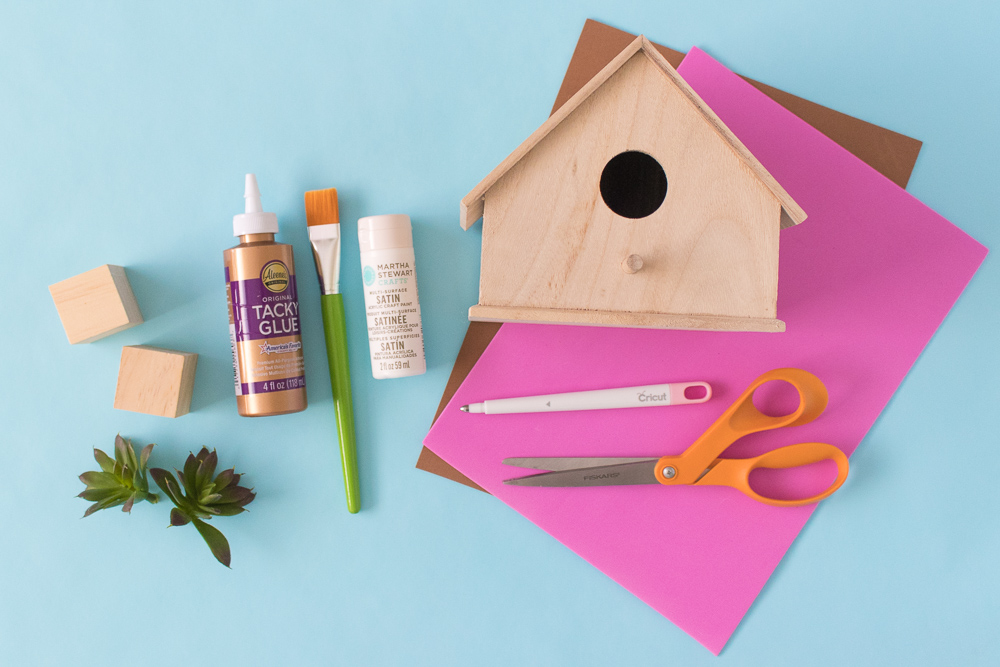 Time: 25 minutes
Supplies:
Wooden birdhouse
Pink craft foam
Brown craft foam
Small wooden blocks
White paint
Paint brush
Glue
Scissors
Fake succulents
Ruler
Power drill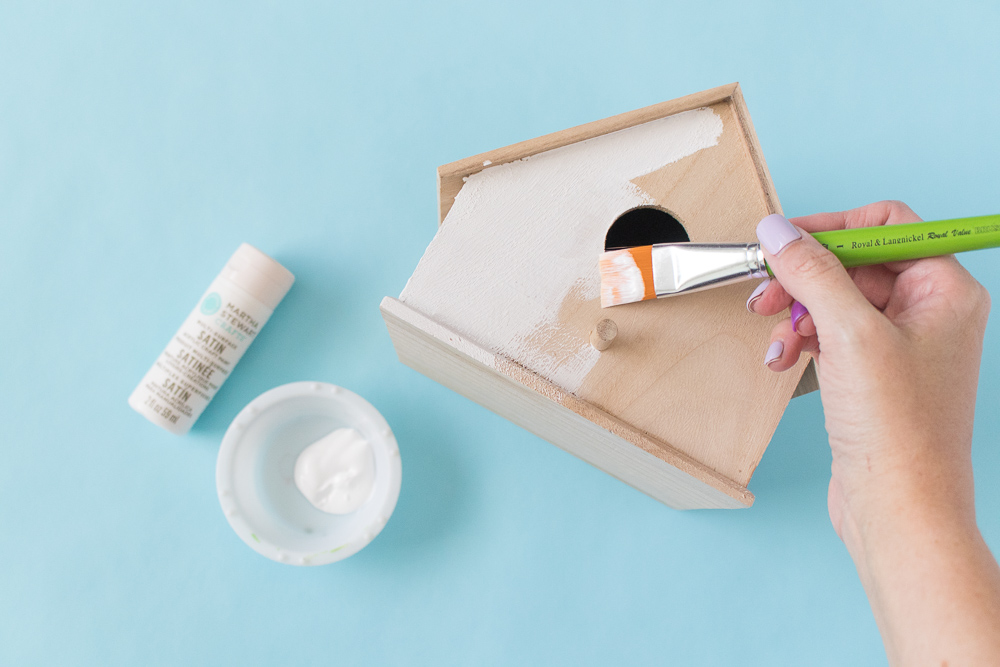 Step 1: Paint the entire house white and let dry. Add a second coat if necessary.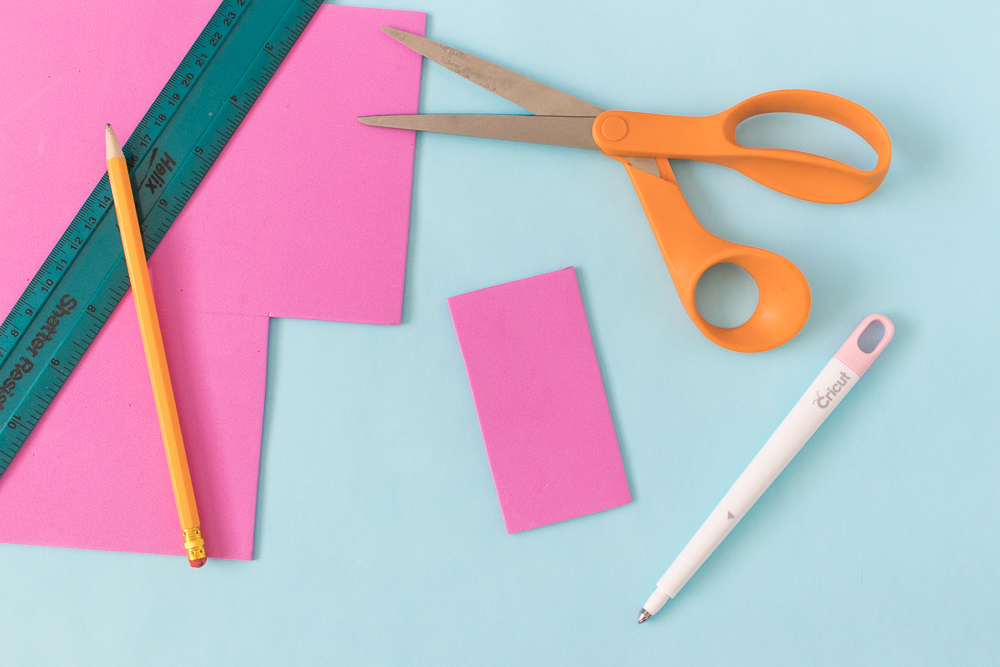 Step 2: Measure the height of the opening to determine the size to cut the door. Mine was 2×4 inches. Cut the door out of pink foam.
I use a scorer to make markings in the foam so that I don't have to use a pen/pencil. This is just my preference.
Step 3: When the paint has dried, position the door over the front and mark where the hole and stand are. Then cut away to create a large and a small circle.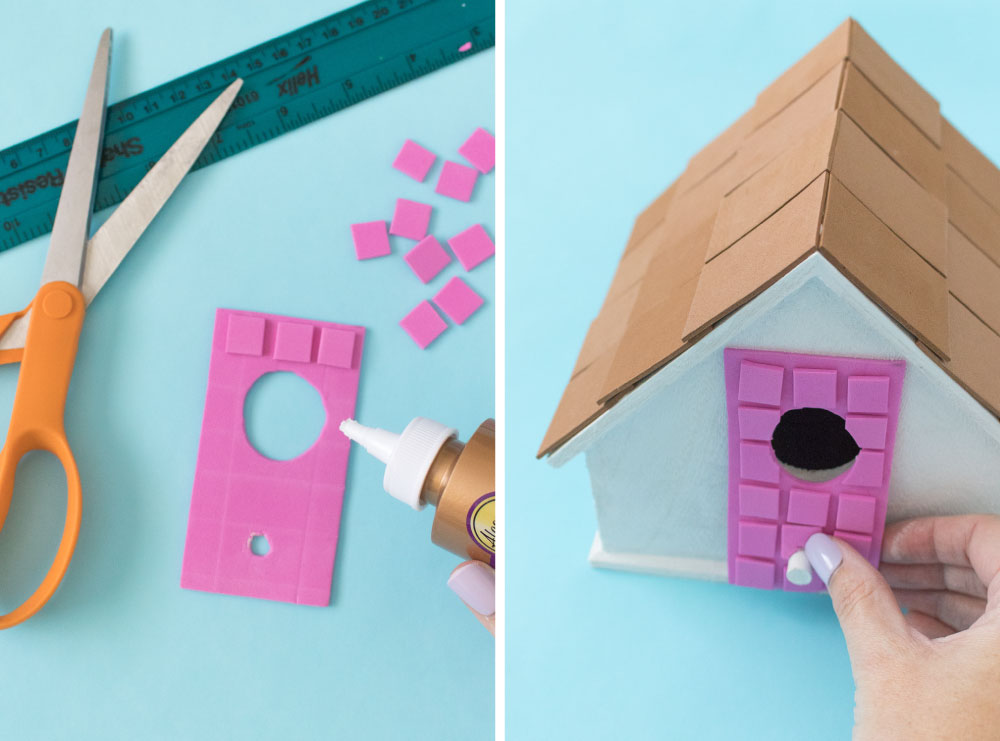 Step 4: Measure and mark 1/2-inch squares on the remaining pink foam and cut about 20 to create the signature door pattern. Glue on top with slight spaces in between, and cut away squares that overlap the openings.
Step 5: Glue the door to the birdhouse, positioning the openings directly over the hole and stand.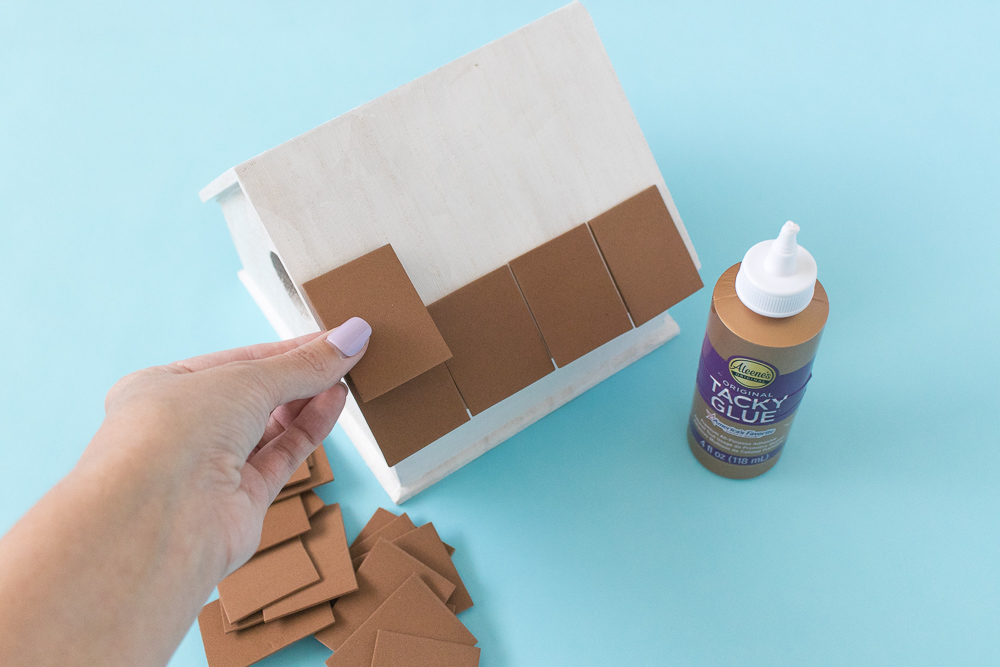 Step 6: Measure and cut rectangles out of the brown foam. Mine are 1-1/2 x 2 inches. Glue them to the roof and overlap each row slightly.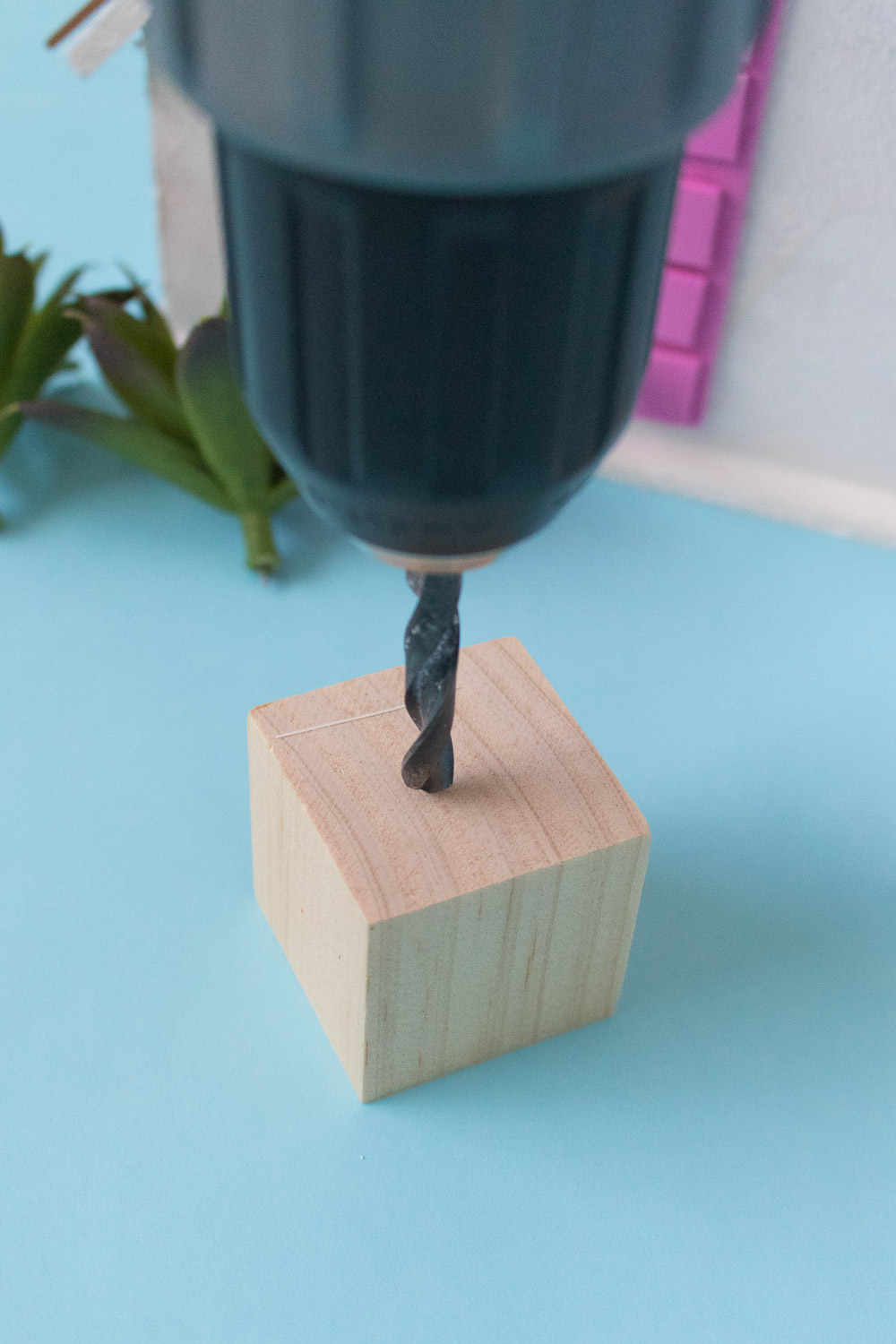 Step 7: Drill a hole in the top of each wooden block to create a spot for the plants. It does not need to be very deep.
Step 8: Paint the blocks white to match the house and glue the fake plants into the drilled holes. Then glue the blocks to either side of the door.
Note, you may want to use hot glue for this step for a quicker dry time since the blocks add weight.
Once all of the elements are dry, your birdhouse is ready for use! Add birdseed inside and place in a high spot where (hopefully!) it will attract the birds.
Now if only my apartment could look as cute as this midcentury modern birdhouse!