/
DIY Kool-Aid Splattered Stationary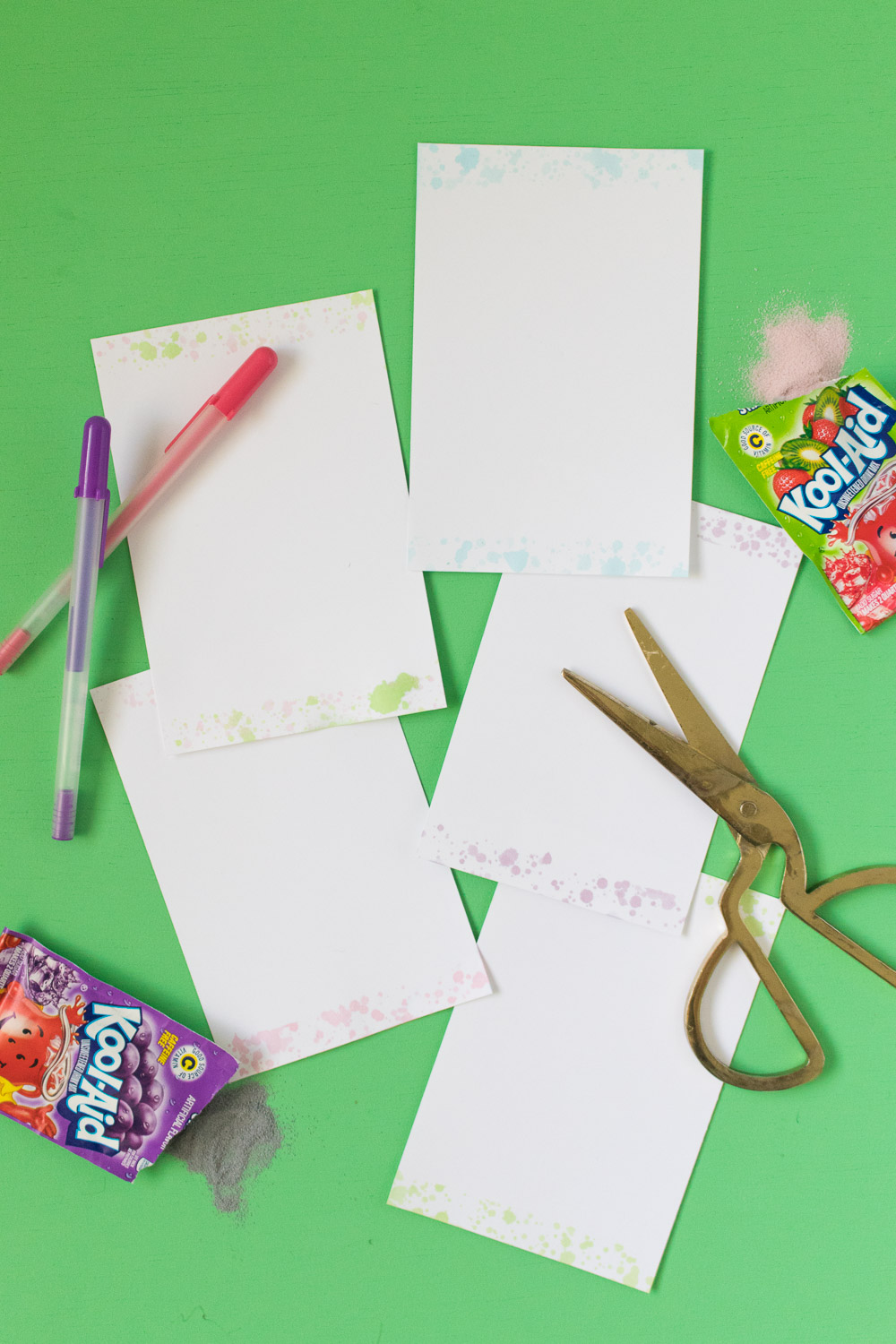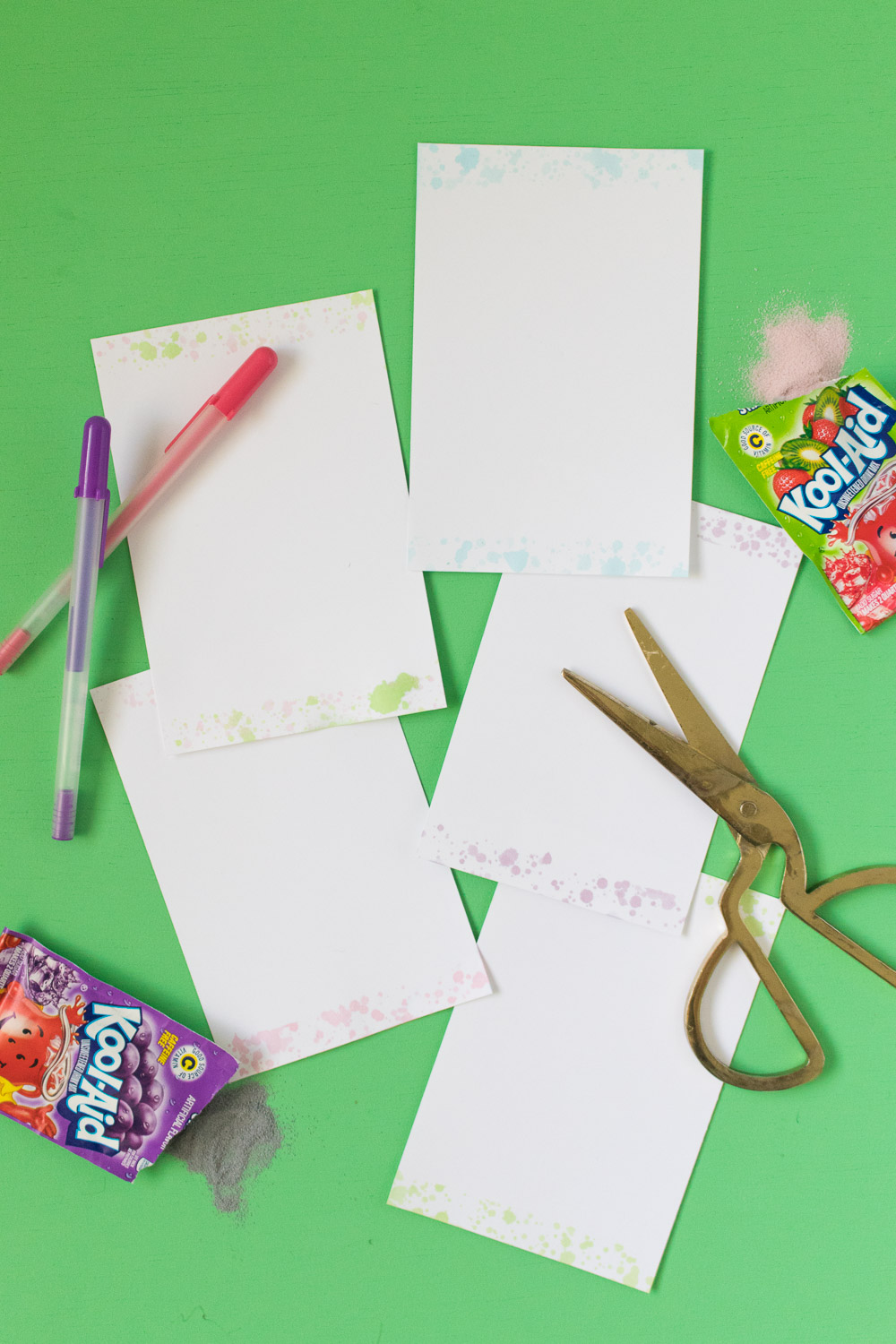 Kool-Aid was a staple of my childhood, and I'm sure it was for many of you too! Today, I'm taking Kool-Aid to a totally different place though…by crafting with it! You may have seen some of the surprising things you can make with Kool-Aid – everything from dying your hair to cleaning your toilet – and today I'm adding another one to the list. This DIY Kool-Aid splattered stationary is simply splattered with colorful Kool-Aid mixtures along the top and bottom to make simple cards or notes you can use for any purpose. They're really easy to make (not to mention CHEAP!) and I guarantee you'll enjoy having an excuse to splatter Kool-Aid around!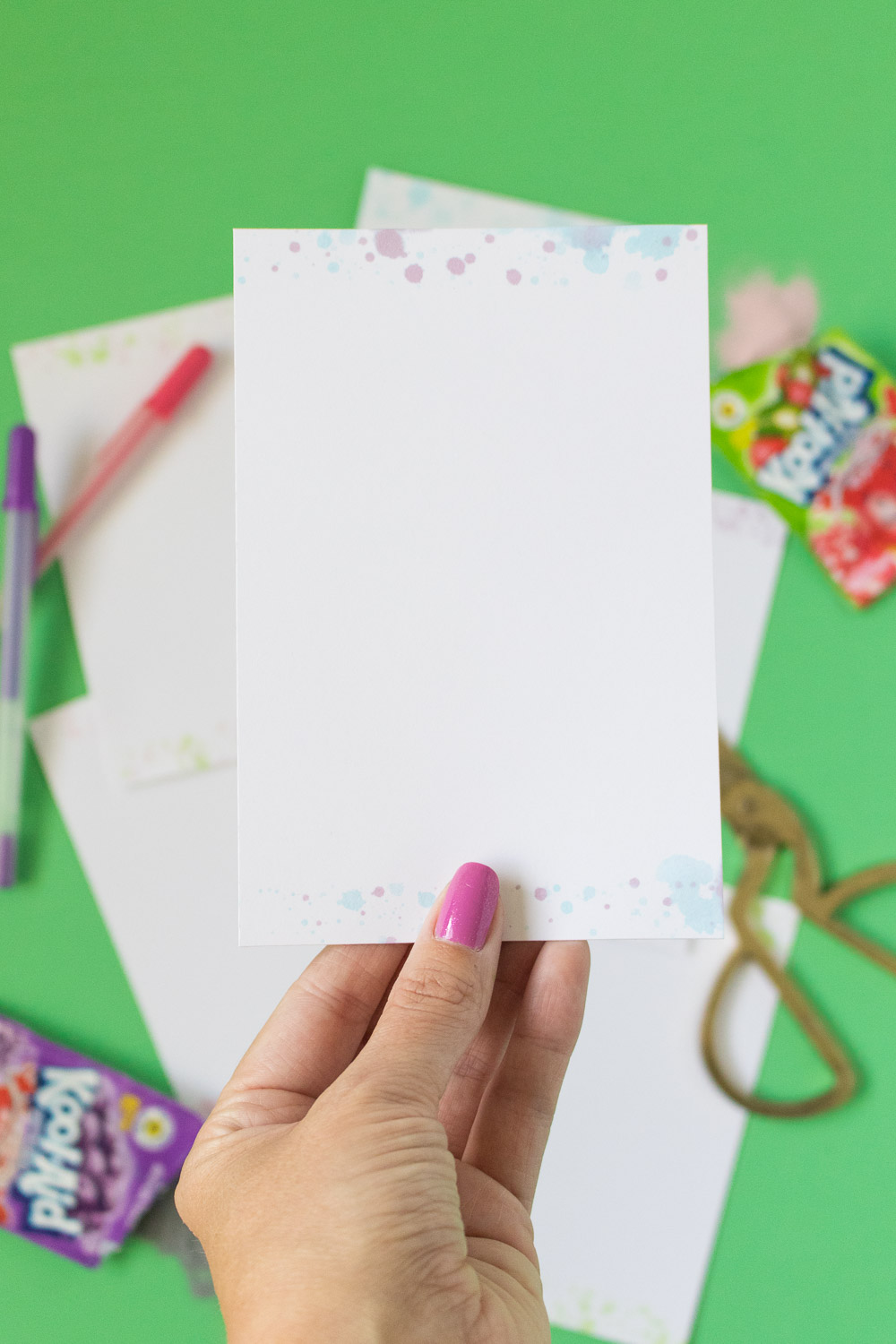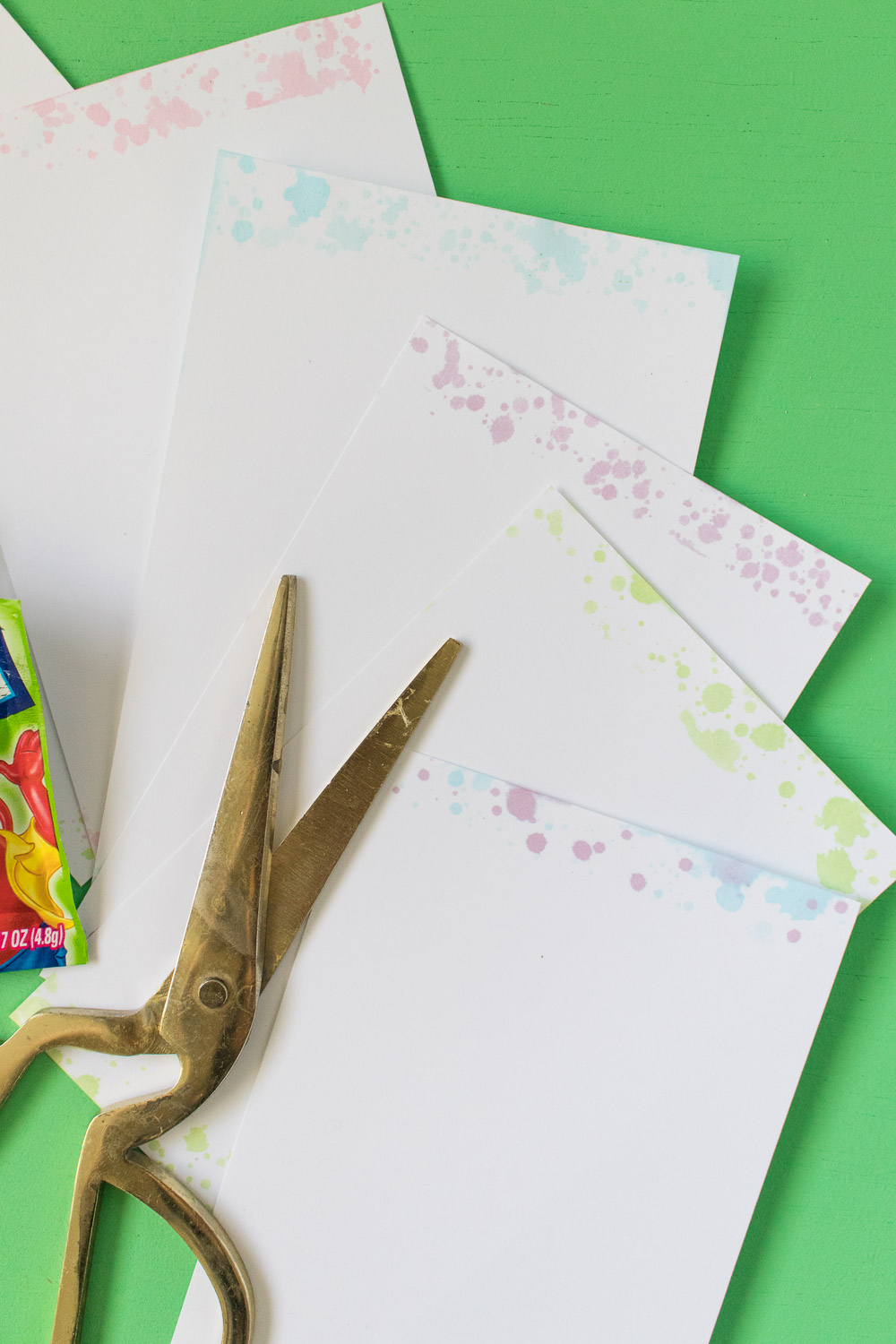 In order to contain the splatter, you'll see I used a separate piece of paper to block out the middle. Otherwise, I would have splatter all over the paper, which isn't the look I was going for. Overall, this craft costs only a few dollars! Pick your favorite colors of Kool-Aid and make a mess!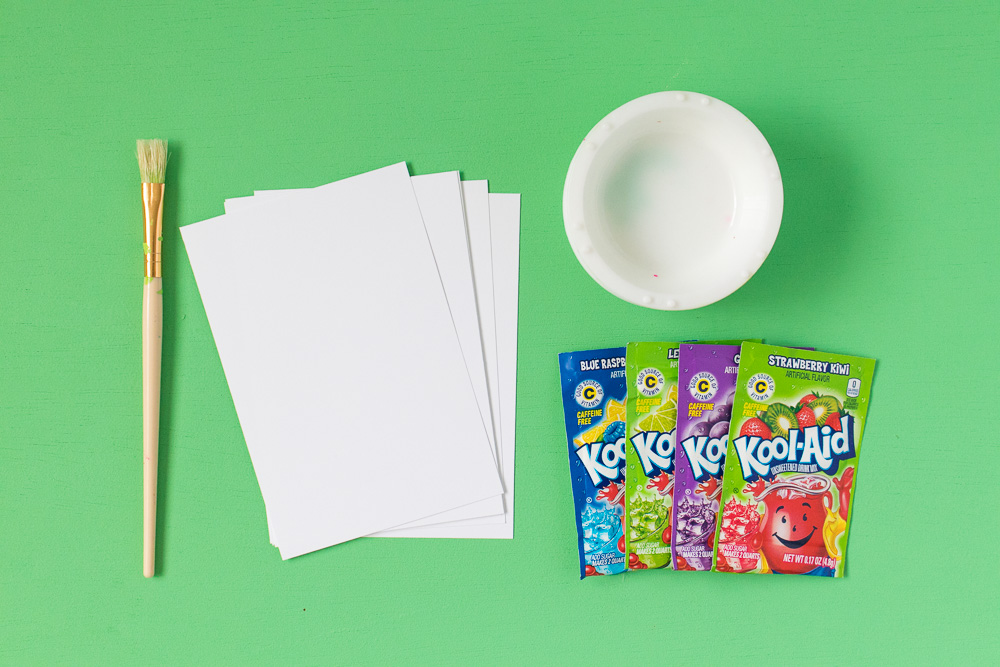 Time: 10 minutes
Supplies:
White cardstock or note cards
Kool-Aid powdered drink mixes
Paintbrush
Small cup for mixing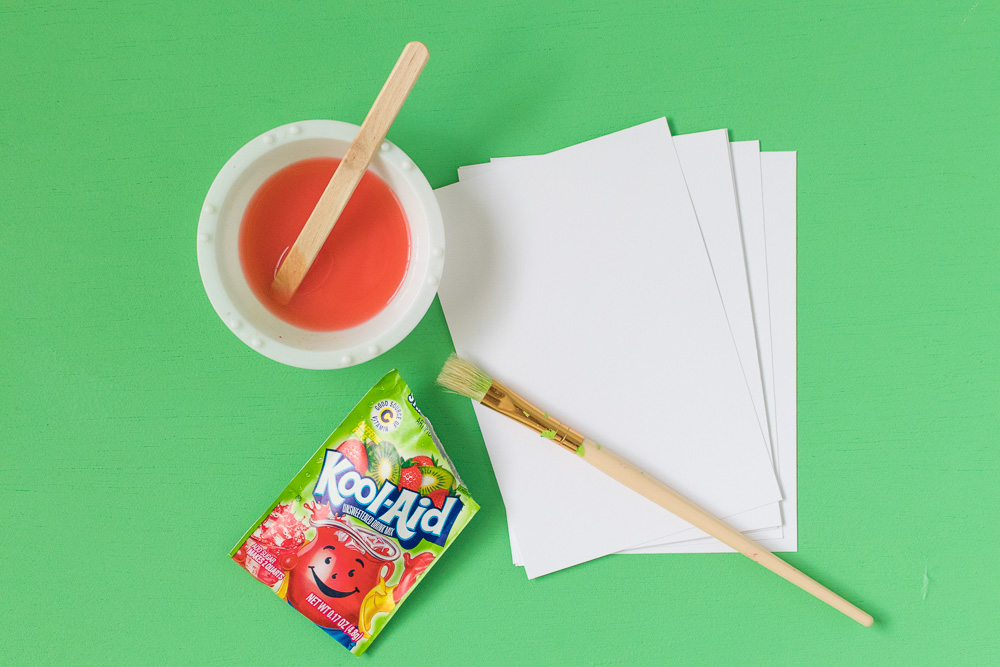 Step 1: Add about 1/2 tsp of powdered Kool-Aid to a small cup and mix with several drop of water. The color should appear bright.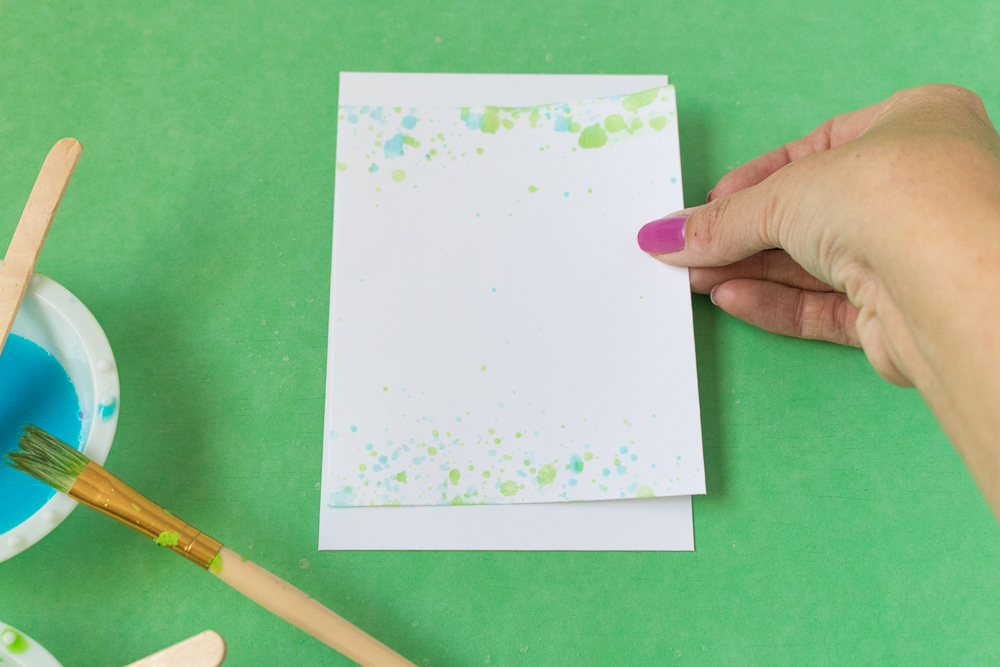 Step 2: Place a piece of cut paper (or a pre-made card) on a surface covered with parchment or newspaper. Then place another piece of paper over it so that only a 1-inch space at the top and bottom are visible.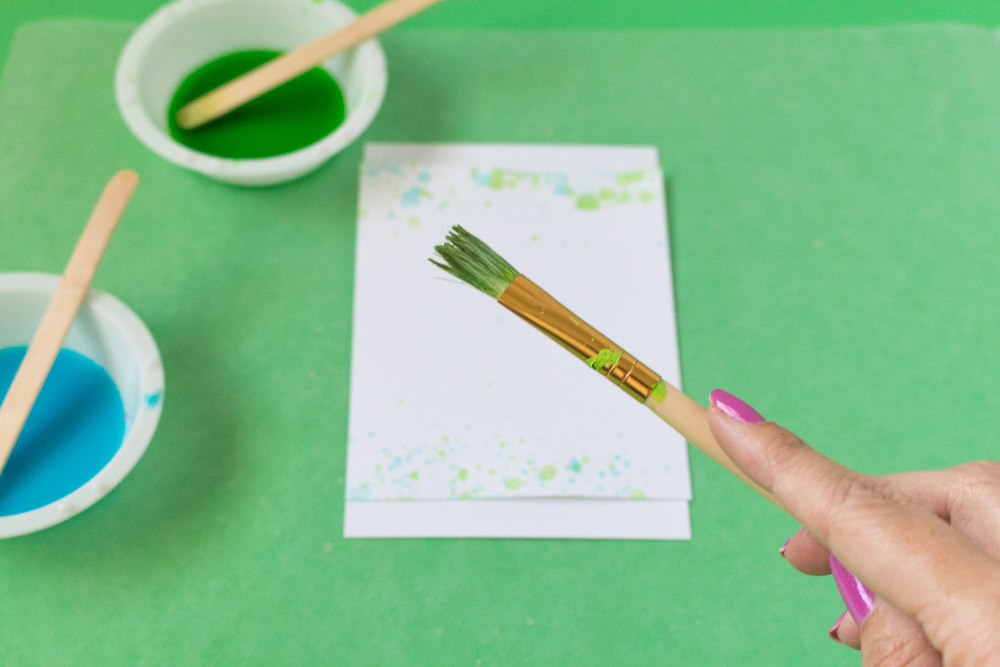 Step 3: Dip the paintbrush in the Kool-Aid and gently flick it to splatter the Kool-Aid onto the paper. Repeat until you achieve desired appearance, and mix colors as desired.
Set the paper aside to dry and you'll have lightly splattered stationary to use for cards and other notes!