/
Spiced Grapefruit Cocktail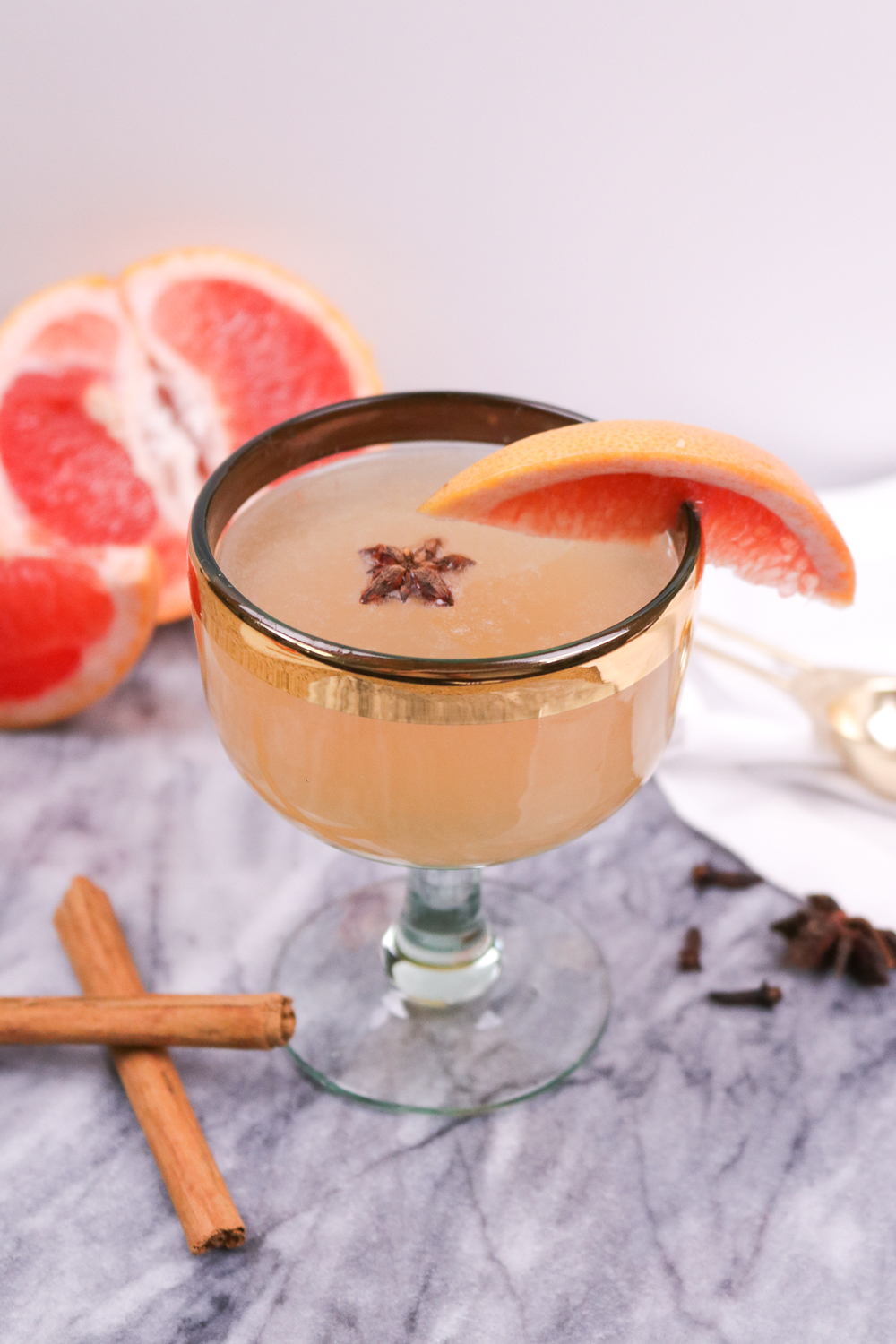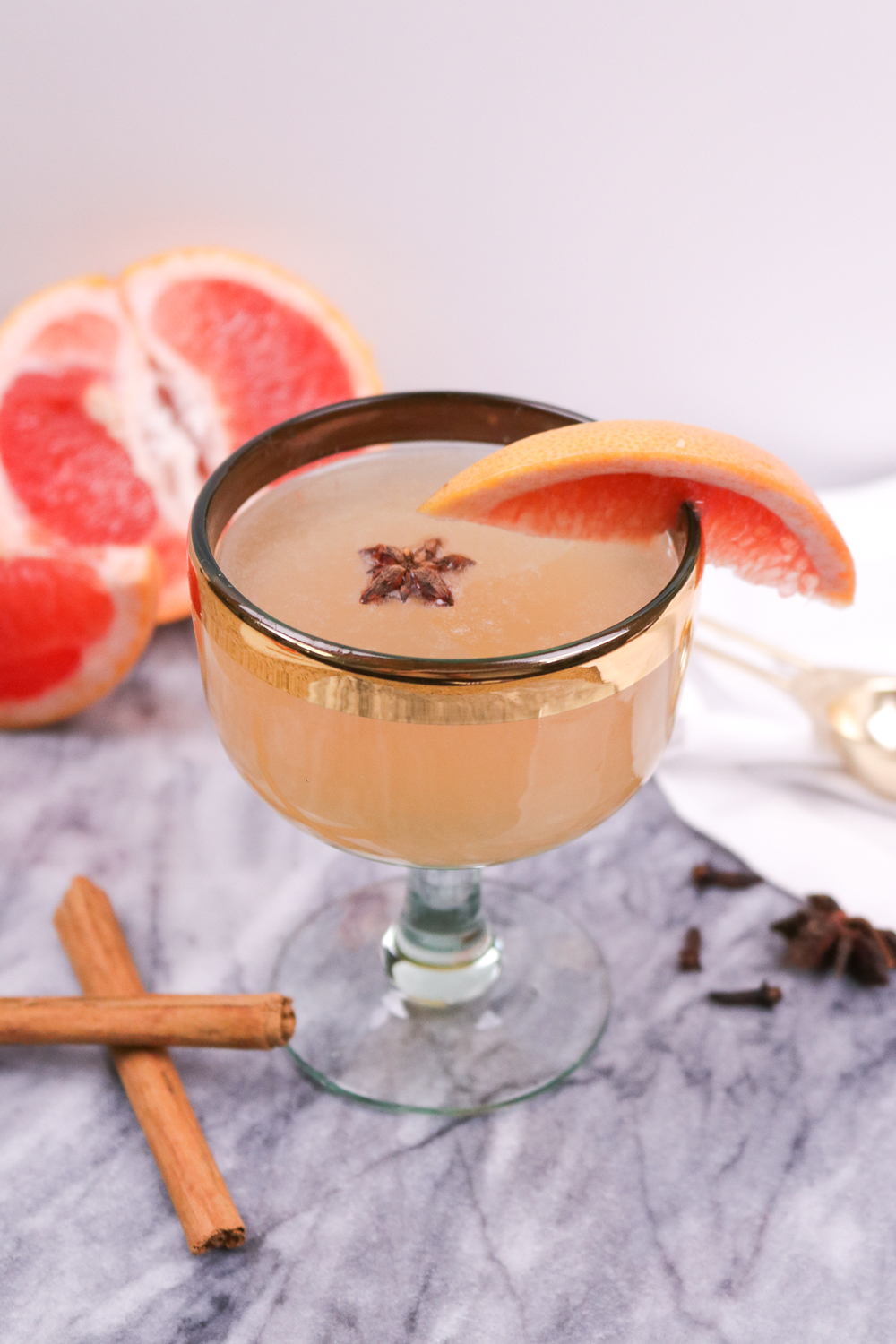 It's disappointing that our apartment doesn't have enough space for a bar cart because I would LOVE to start collecting specialty liqueurs and mixers. Sadly, I barely have enough space to store the basics, but one day I hope to have a very well-stocked bar cart. I've never been much of a cocktail shaker – I'm a Jack and Coke kind of girl – but it's fun to try new cocktails, and doing that at restaurants can get expensive very quickly.
That's why I recently started trying to mess around with the basic types of alcohol I usually have in the house. In this case, that's bourbon because I often drink it with Coke. Then I added some seasonal flavors and BAM! I had a spiced grapefruit cocktail that I will probably be drinking all season.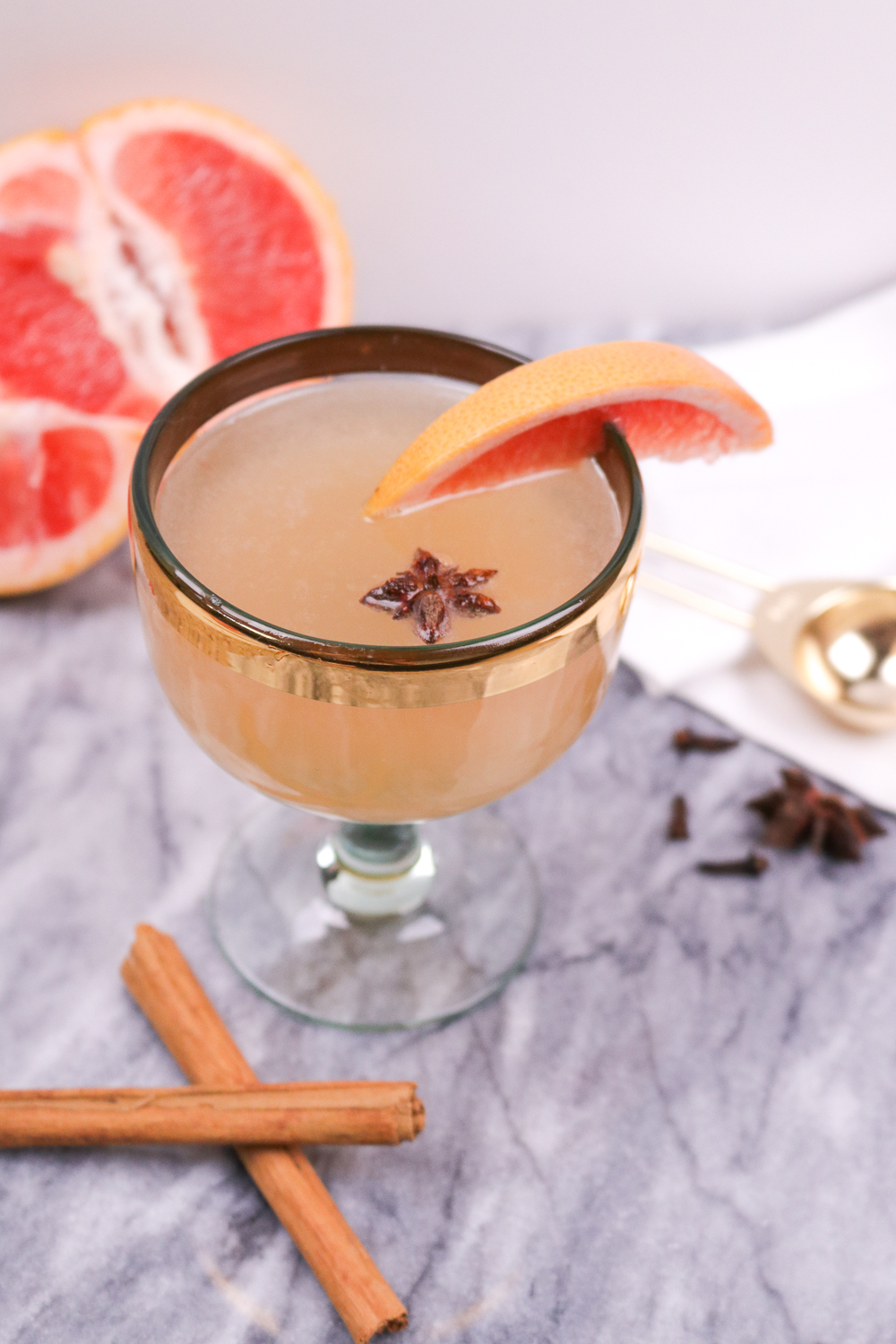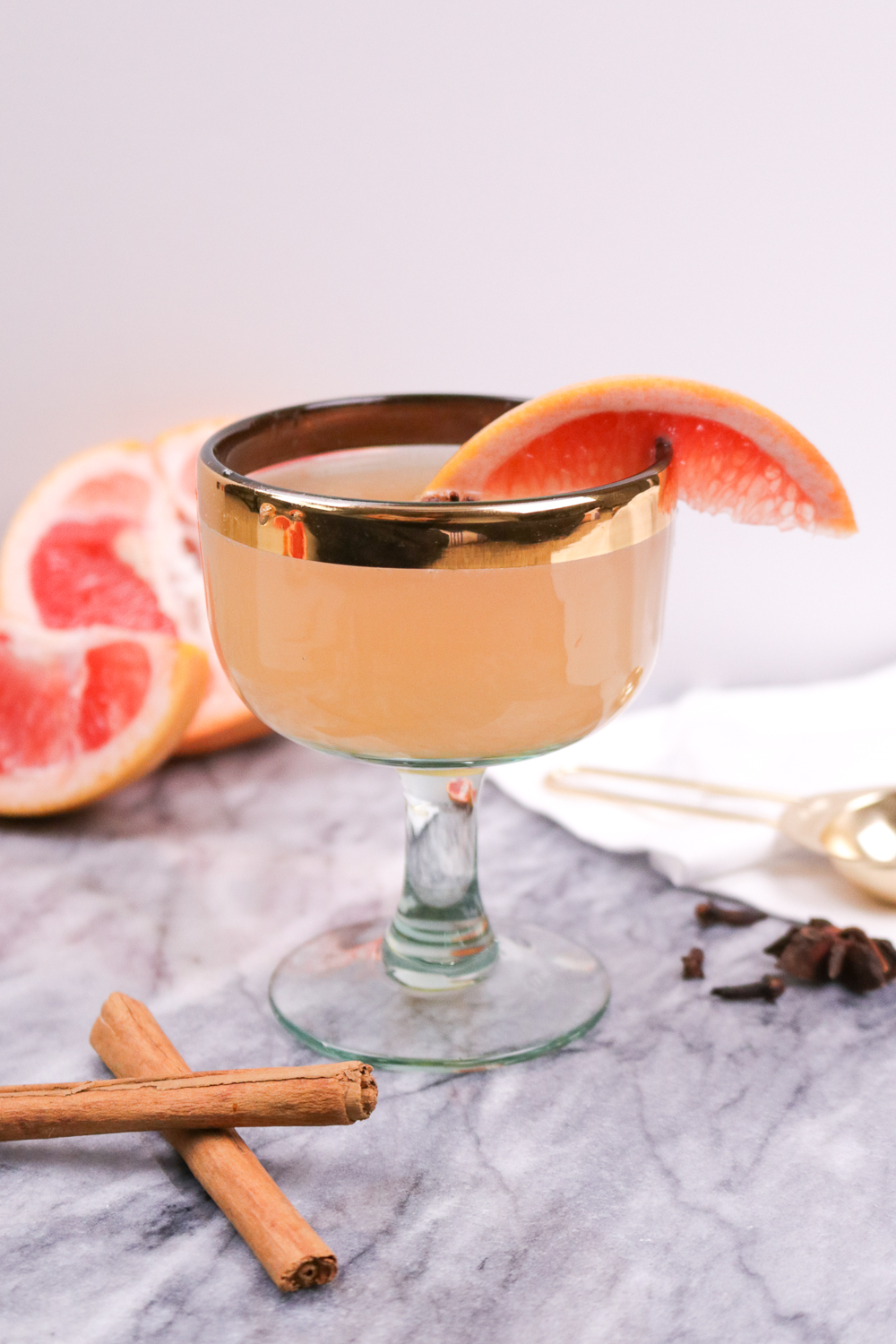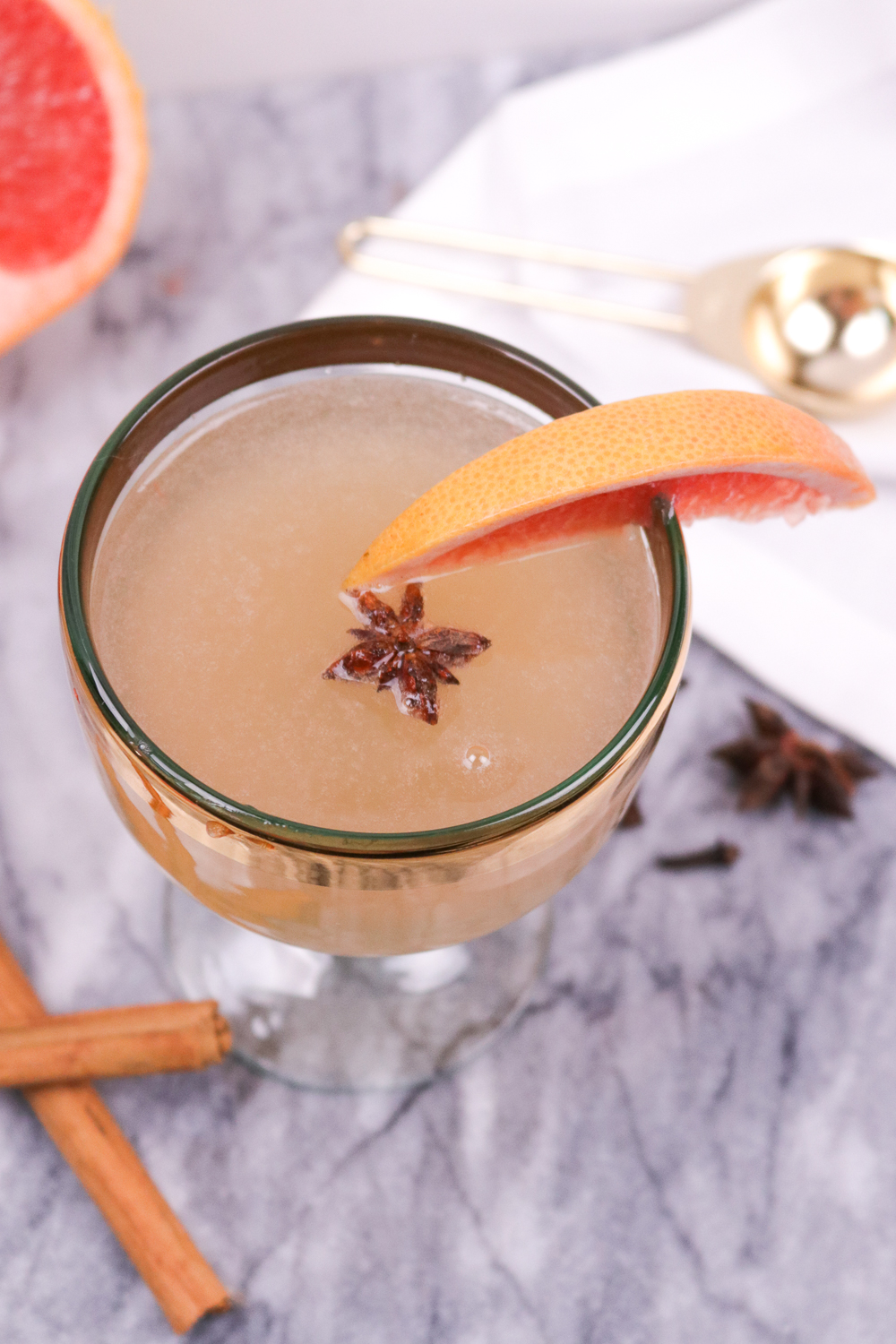 Tis the season for blood oranges, and I originally planned this recipe for blood oranges, which were nowhere to be found, so I decided to take a chance with grapefruit. Luckily, it really worked! The sweetness of the spiced simple syrup tones down the tartness of the grapefruit, and the bourbon balances it out. Then I added some sparkling grapefruit water to make it nice and bubbly.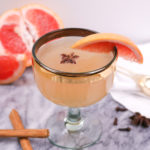 Spiced Grapefruit Cocktail
2016-12-28 16:47:41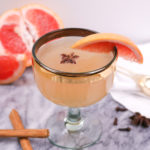 Serves 2
A delicious, lightly spiced grapefruit cocktail mixed with bourbon
For the cocktail
1/2 cup fresh squeezed grapefruit juice
1/3 cup bourbon whiskey
Grapefruit La Croix water
Grapefruit slices and anise star (garnish, optional)
For the spiced simple syrup
1 cup water
1 cup granulated sugar
2 cloves
1 star anise
1 cinnamon stick
For the cocktail
Mix the cooled syrup, grapefruit juice and bourbon in a shaker
Stain into glasses, filling about half full
Top remainder of glass with La Croix
For the spiced simple syrup
Combine all ingredients in a saucepan over medium heat and bring to a boil
Reduce heat and simmer 10-15 minutes
Strain solids with a sieve and discard
Store syrup in the fridge until cool enough to use
Notes
The simple syrup can be stored in an airtight container for about one month
Club Crafted https://www.clubcrafted.com/