/
DIY Quote Bubble Cupcake Toppers + Free Printable!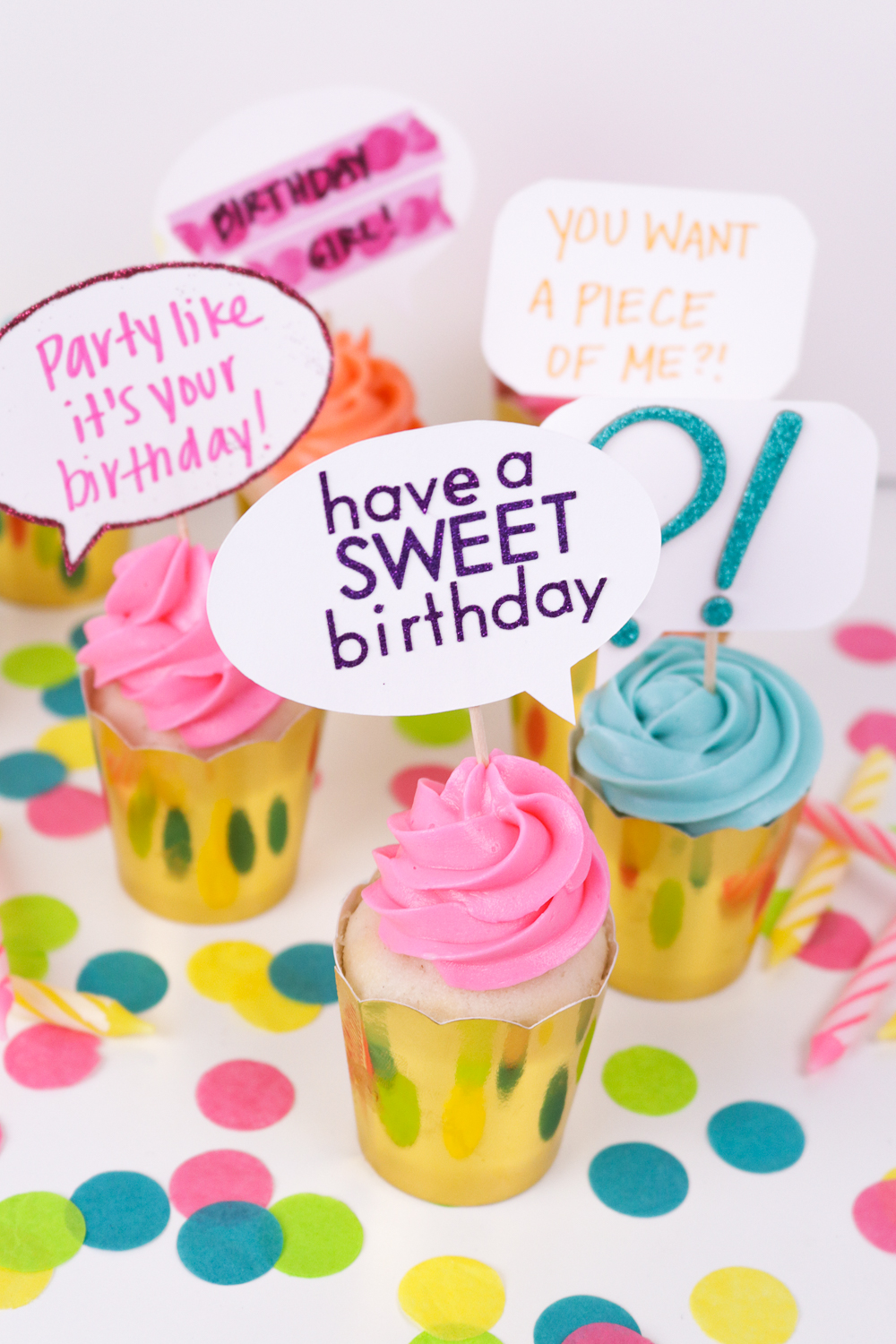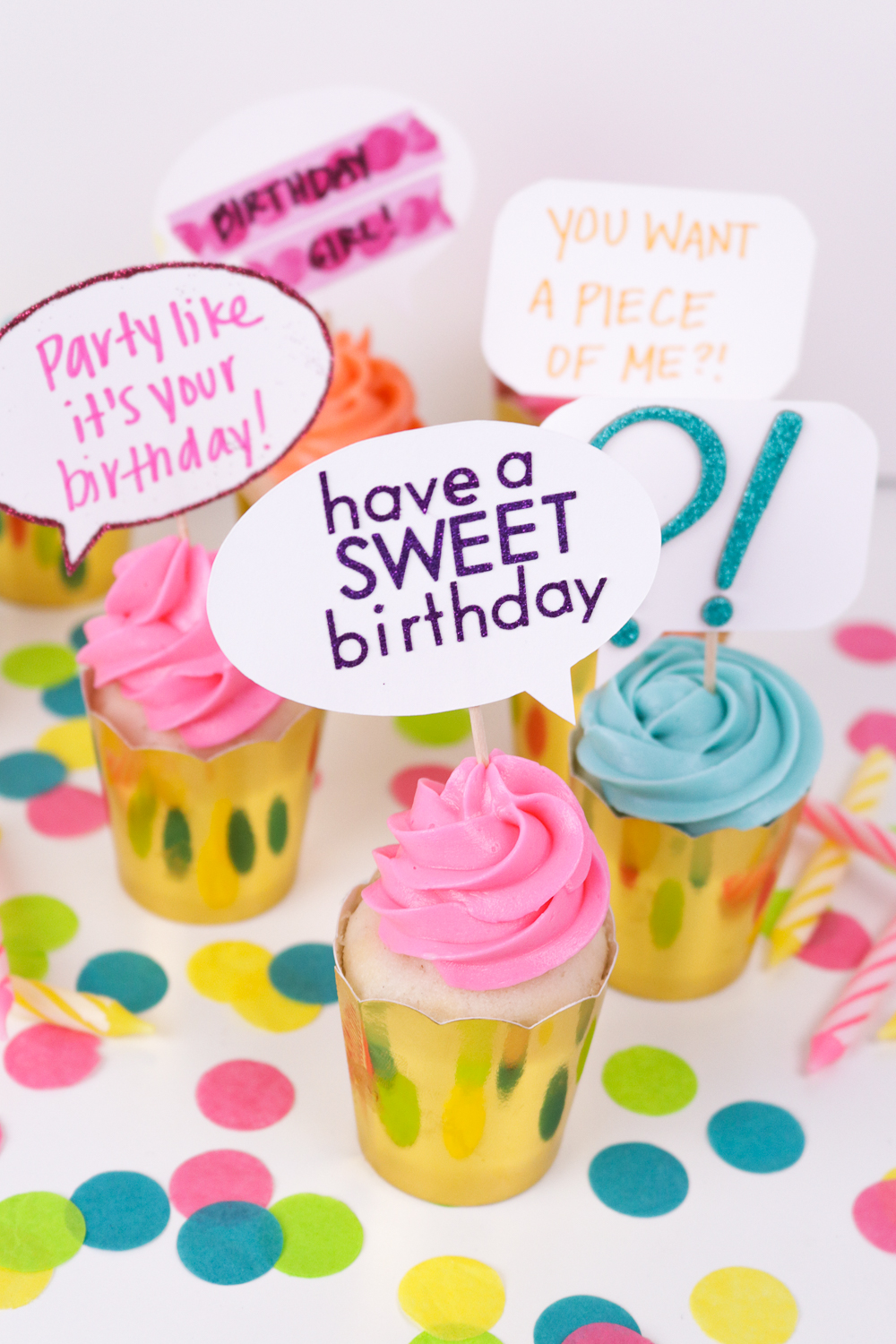 Ever since I made my quote bubble cake a couple months ago, I've wanted to try something else with quote bubbles. After all, that cake has been my most shared post! I thought it would be fun to share a template or printable to make your own quote bubble cupcake toppers that you can personalize with fun sayings. They're super easy to cut and paste to a toothpick for cute topper that'll work for various occasions.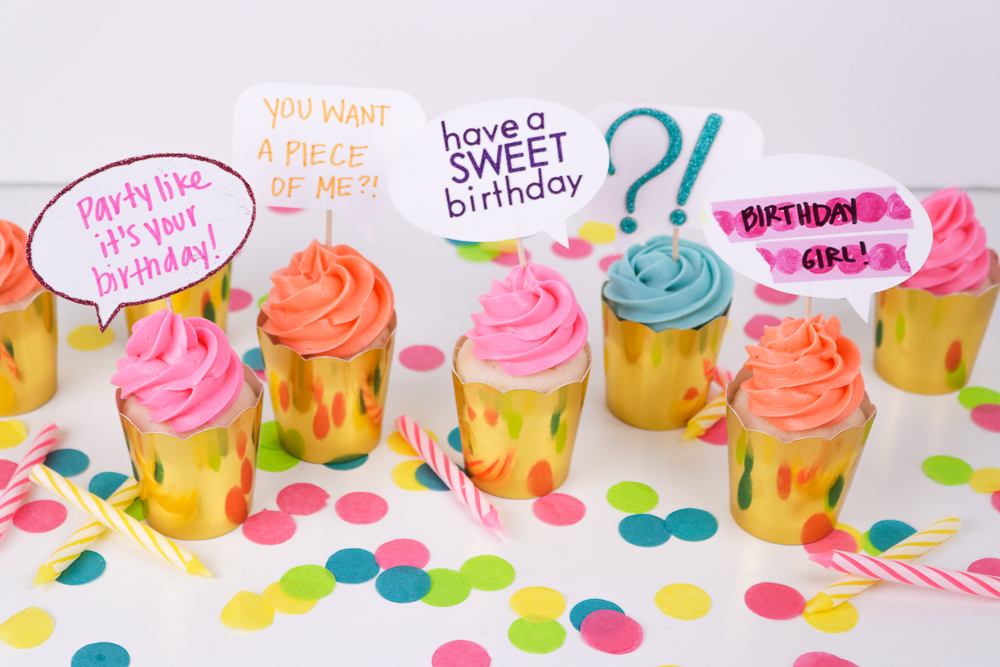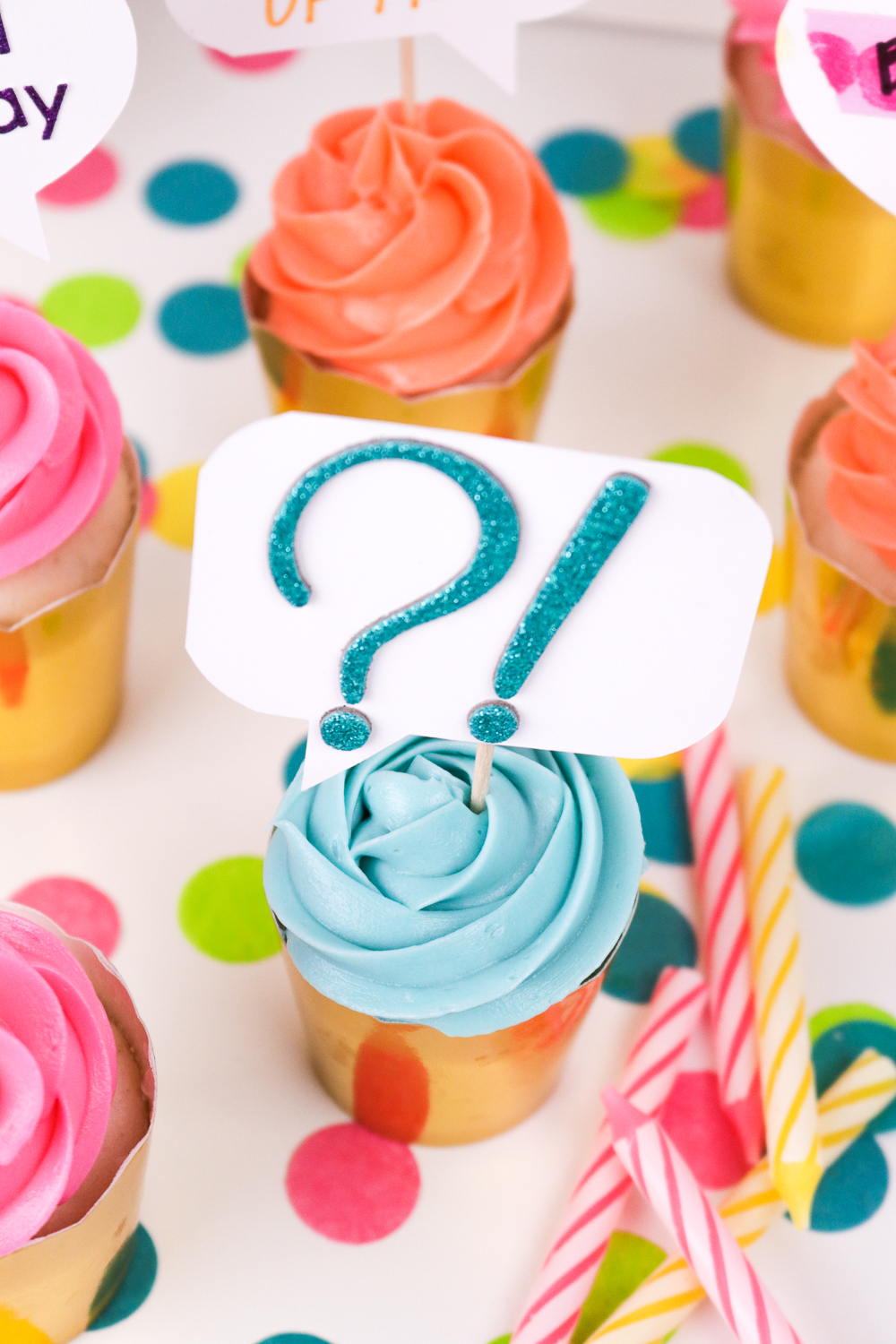 Personally, I'm a believer that cupcakes don't need an occasion! That's the life of a baker and blogger, I guess! But I suppose most people probably bake for parties, birthdays, etc. so I created these quote bubble cupcake toppers with a few goofy sayings for birthdays and parties that you can use. You can see I customized a couple with stickers and glitter, but you can leave them plain and simply write out what you want on each bubble.
I think I want to add these to all cupcakes from now on…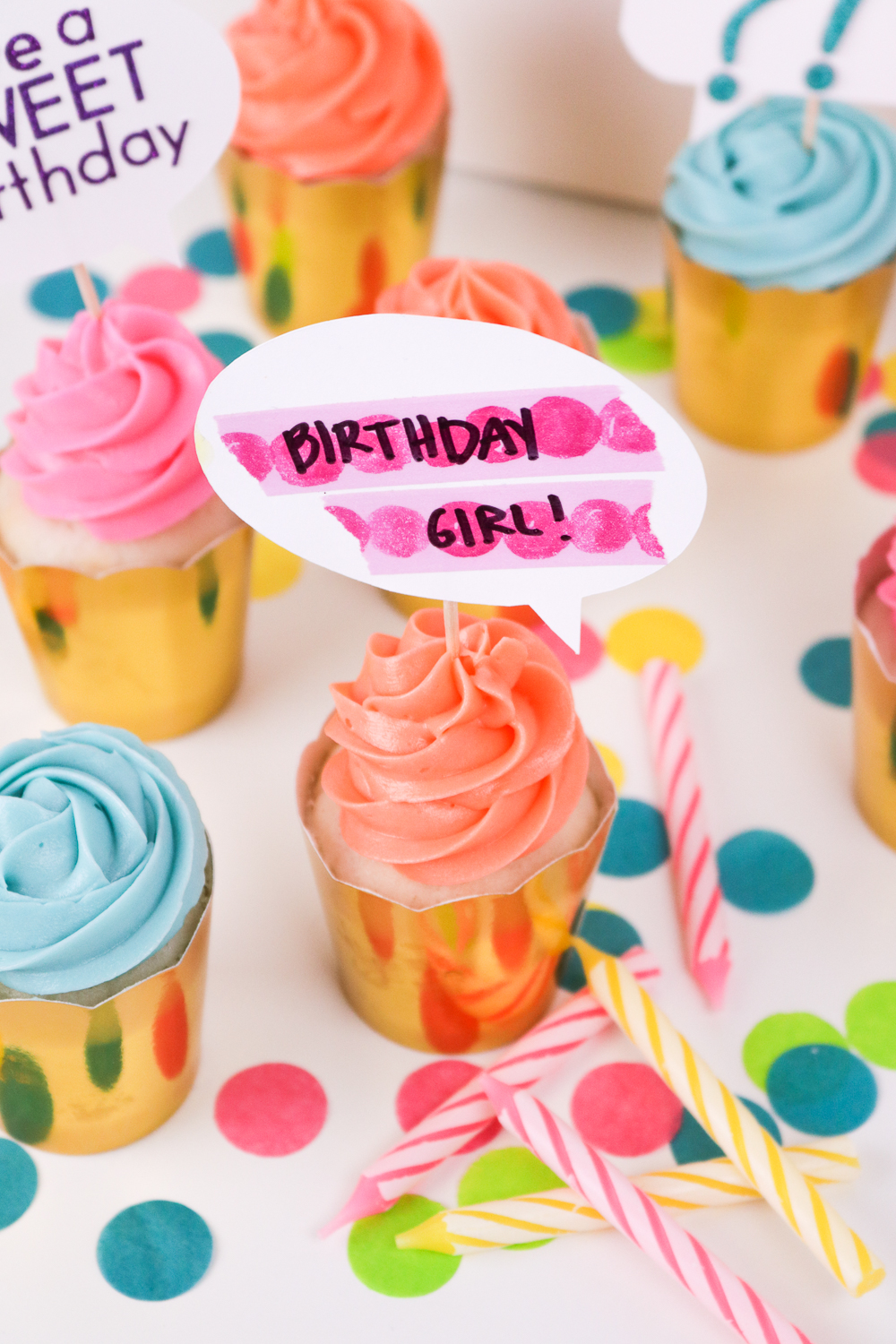 Time: 5 minutes
Supplies:
Step 1: Print out the quote bubbles on cardstock. You can either print them directly on the cardstock you'd like to use, or use the bubbles as a template to cut out on specialty paper. Cut out the bubbles.
Step 2: Write your sayings in marker/pen and decorate as desired.
Step 3: Glue toothpicks to the bottom backs of the bubbles, leaving most of the toothpick exposed.
Step 4: Once the glue dries, remove any glue strings and insert into the frosting of a cupcake.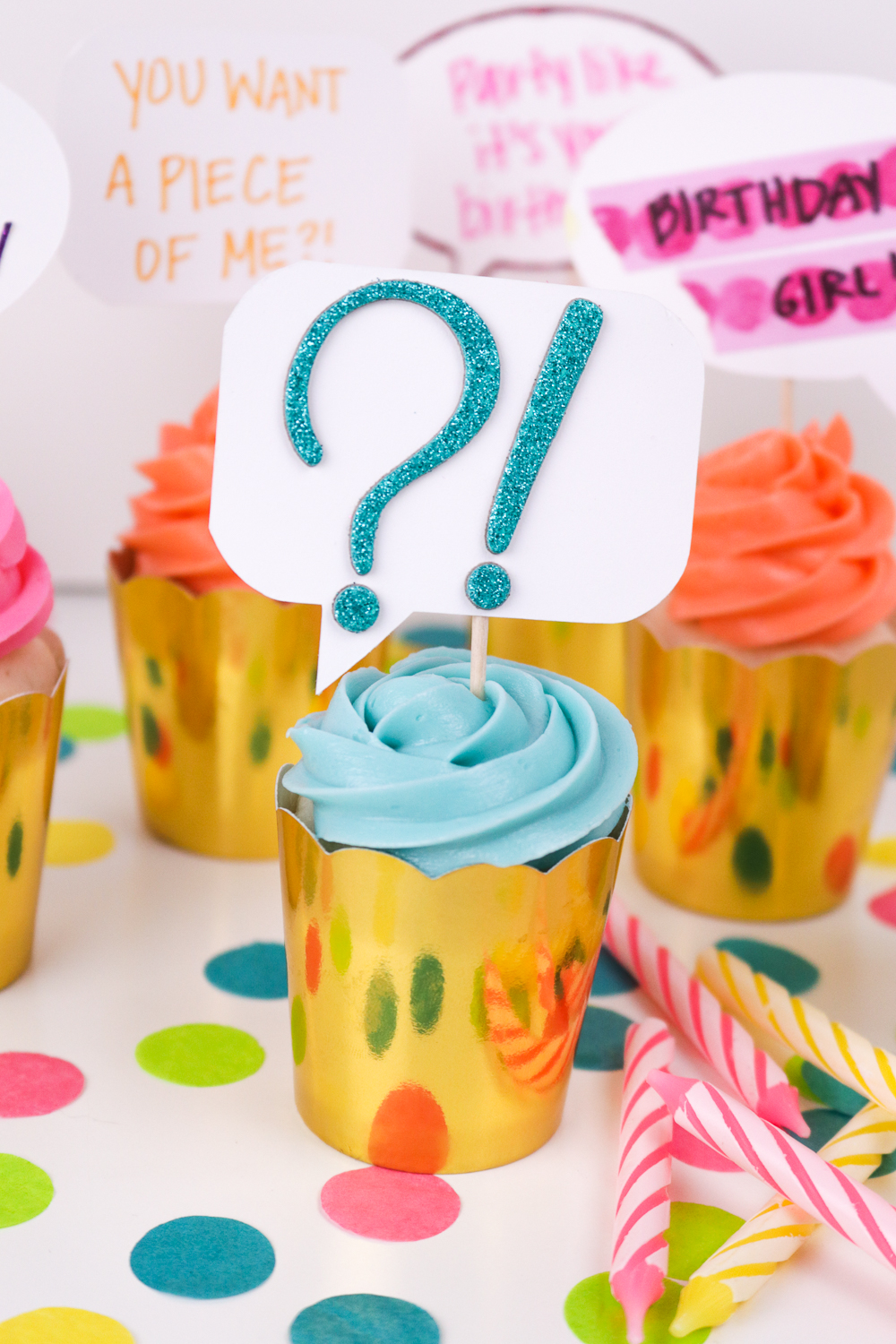 Can you ever really go wrong with goofy sayings? I think not.
Here are a few of my fav sayings that I used:
Party like it's your birthday!
You want a piece of me?
Have a SWEET birthday!
I'm just here for the cake
I think anyone would be happy to see one of these babies for their birthday! Stayed tuned for this cupcake recipe coming soon! In the meantime, check out my classic vanilla cake and perfect chocolate cake recipes.