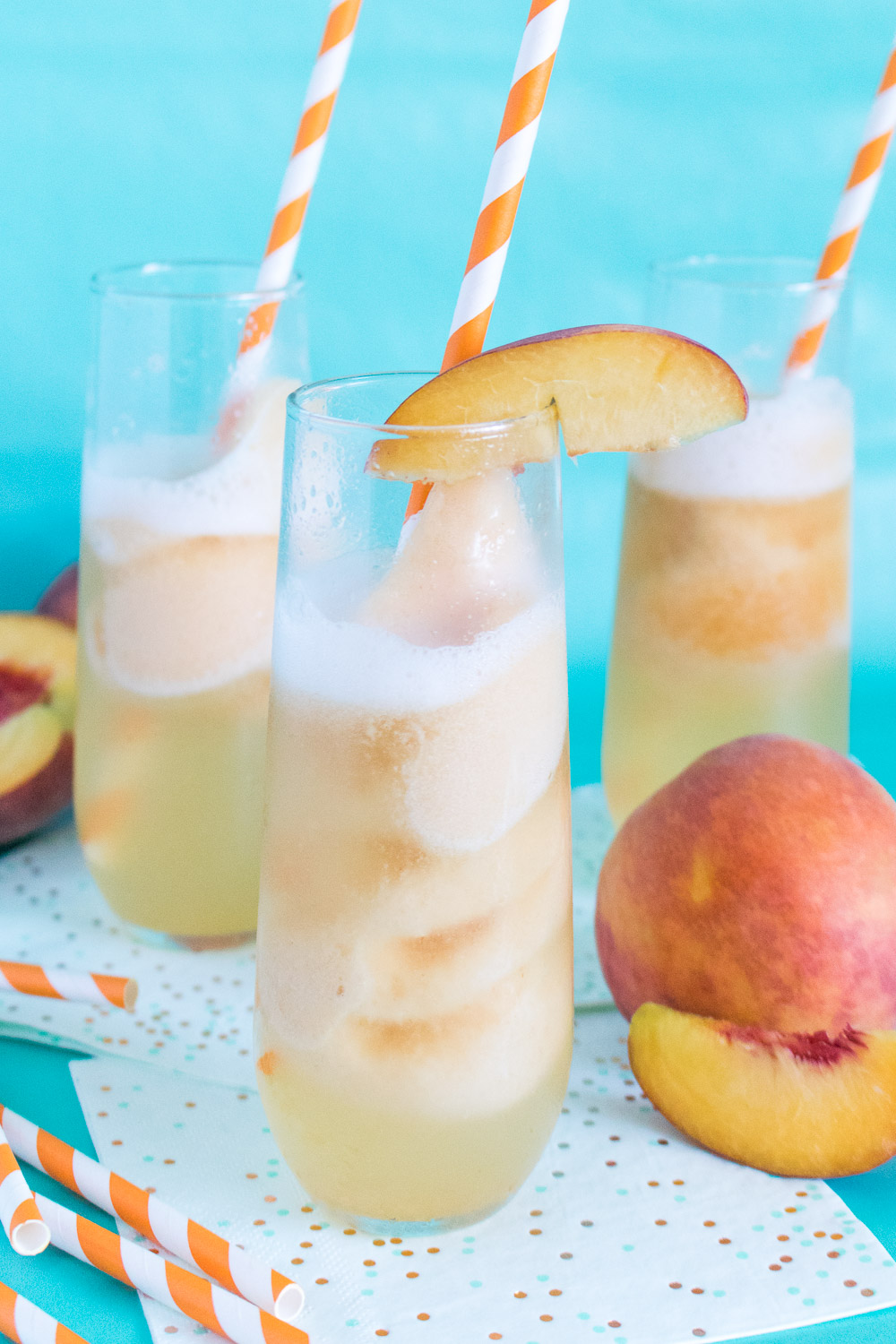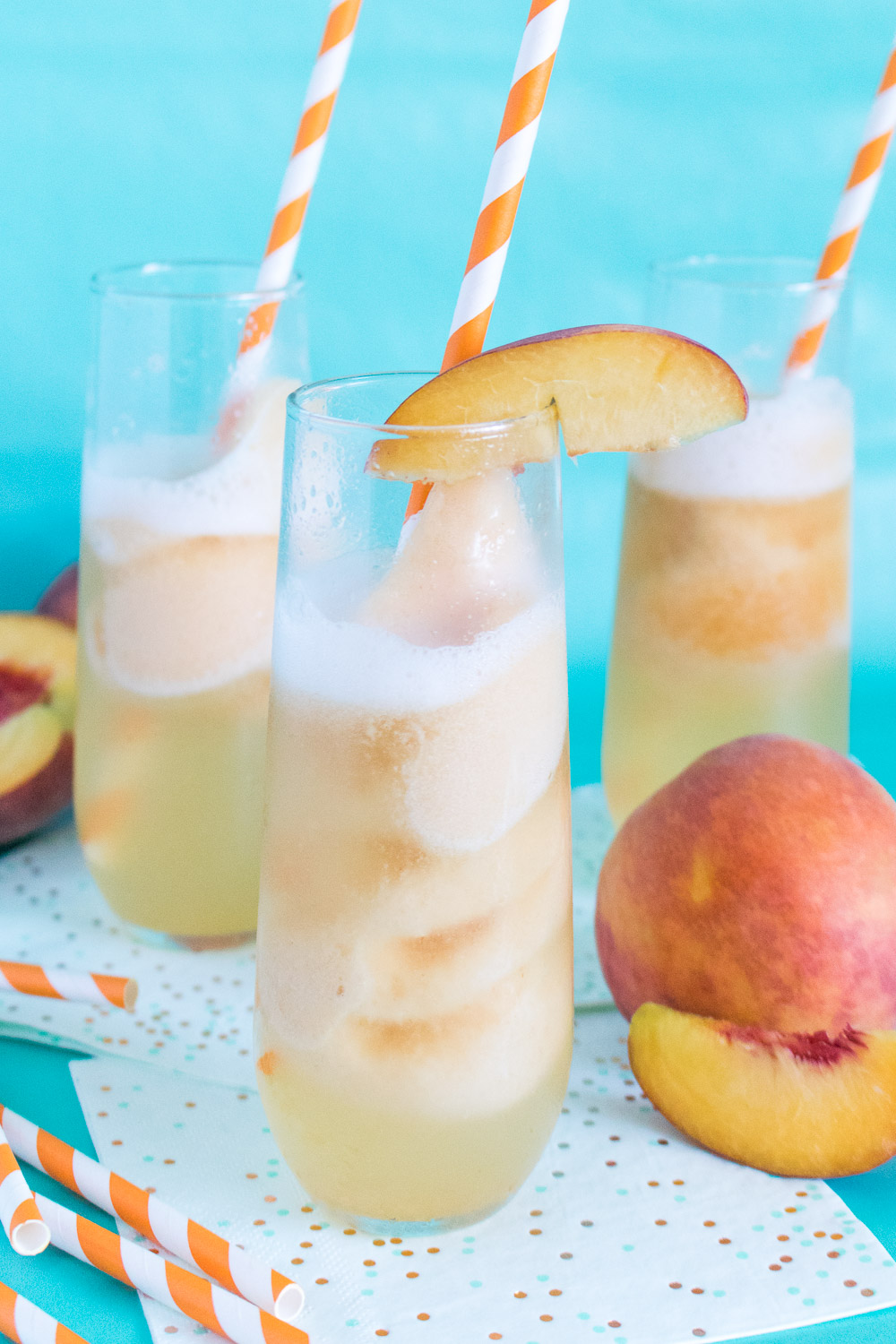 August is National Peach Month, and given how much a love peach season, I obviously had to celebrate! What better way to celebrate than with sparkling peach floats?! I've completely fallen in love with Haagen Dazs peach sorbet, so I combined it with peach bubbly to make these delicious sparkling cocktails. It's heaven in a glass and perfect for a summer celebration.
If this is the adult version of a root beer float, I'm all in!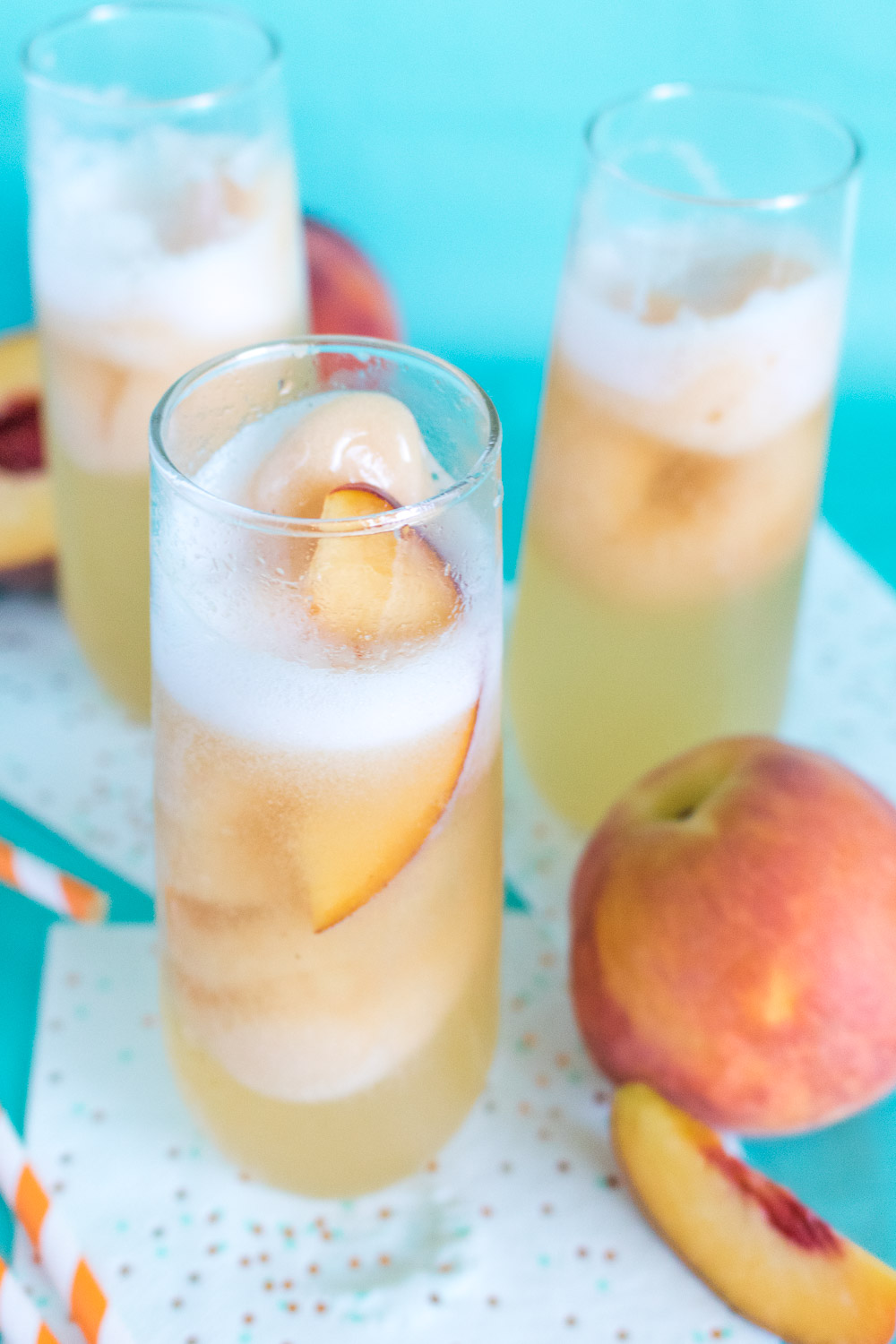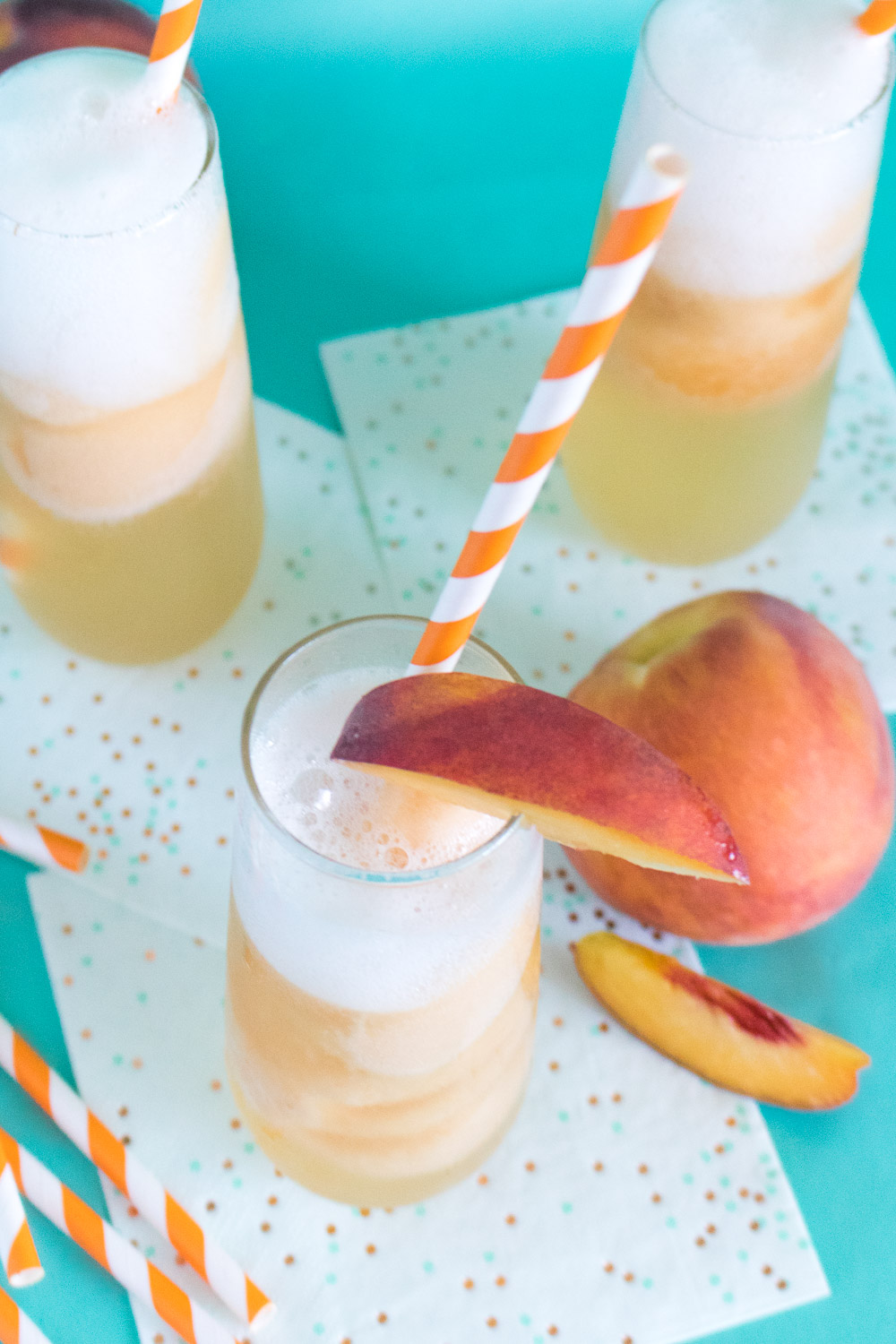 As I was making these sparkling peach floats, Andrew was sitting by the pool reading a book. Needless to say, we finished all three cocktails immediately after I snapped the photos. Luckily, when it comes to an ice cream float – or a sorbet float, in this case – there's no use crying over melted ice cream because it simply blends with the bubbles and makes for a delicious drink.
Btw, nope, not sponsored, just love peaches.
There's not much to this "recipe," which makes it that much better! Scoop peach sorbet or peach ice cream into a tall glass and top with peach sparkling wine or similar bubbly drink to make these delicious sorbet floats that are packed with peach flavor.
I know I say this every single time I share a new drink recipe, but I think this is my latest summer obsession. Also on the list is this apricot mojito recipe!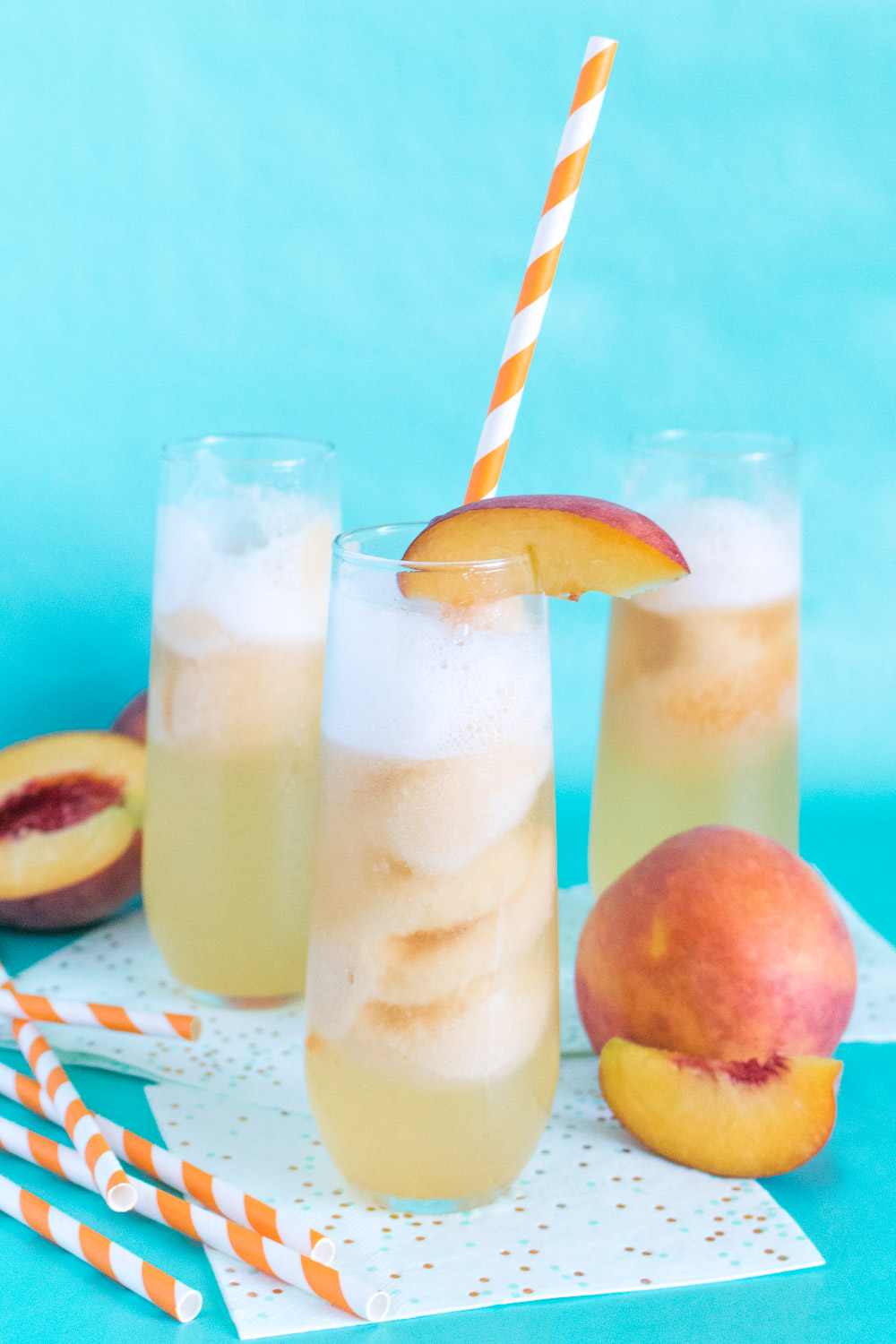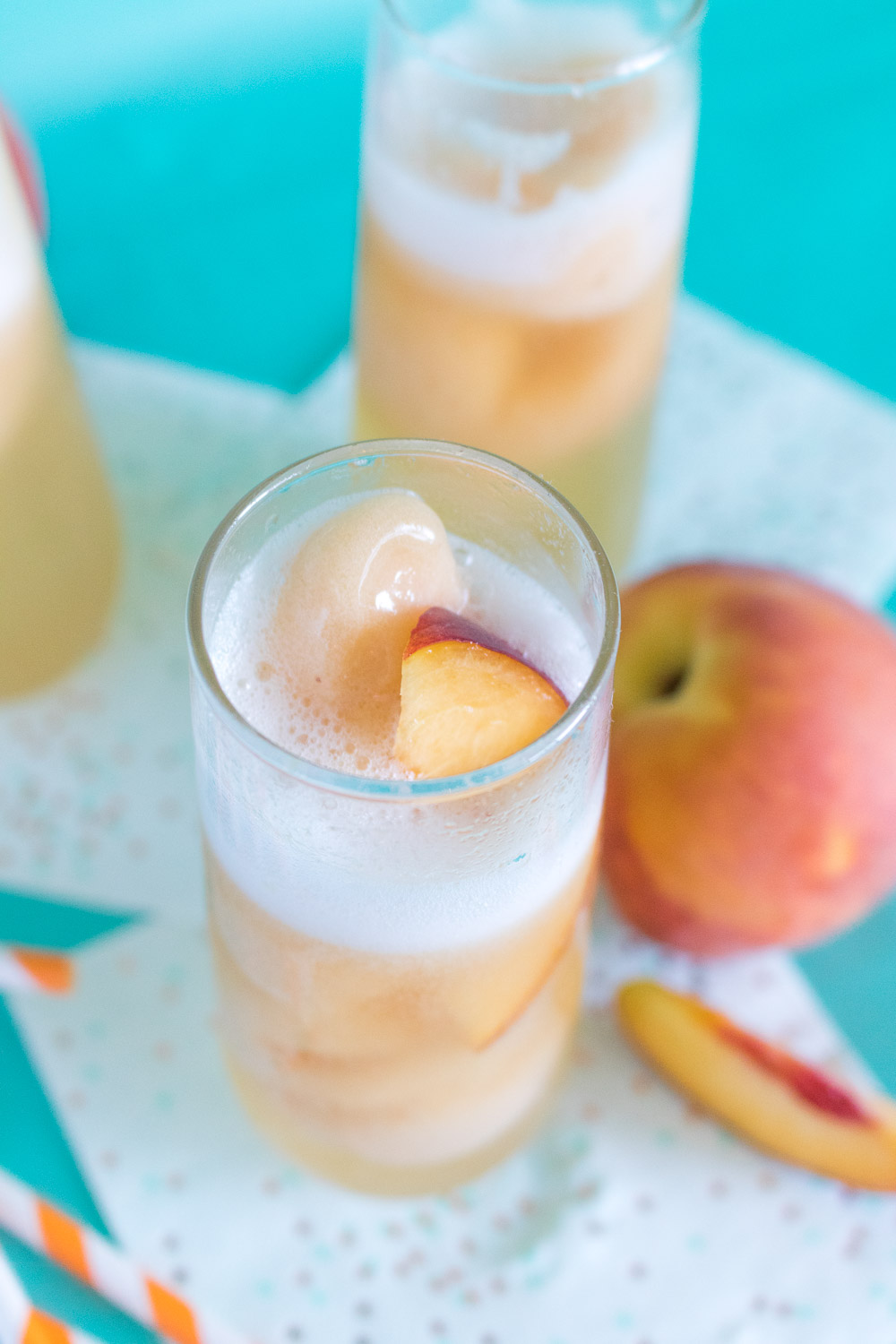 I can't believe this is the last true month of summer. While I'm looking forward to cooler temperatures, I'm going to miss all of the summer vibes, summer fruits and summer swimming. Luckily, we have it pretty easy in California, so I hope to continue the summer vibes all the way through September.
Enjoy National Peach Month!