/
DIY Peekaboo Patch T-Shirt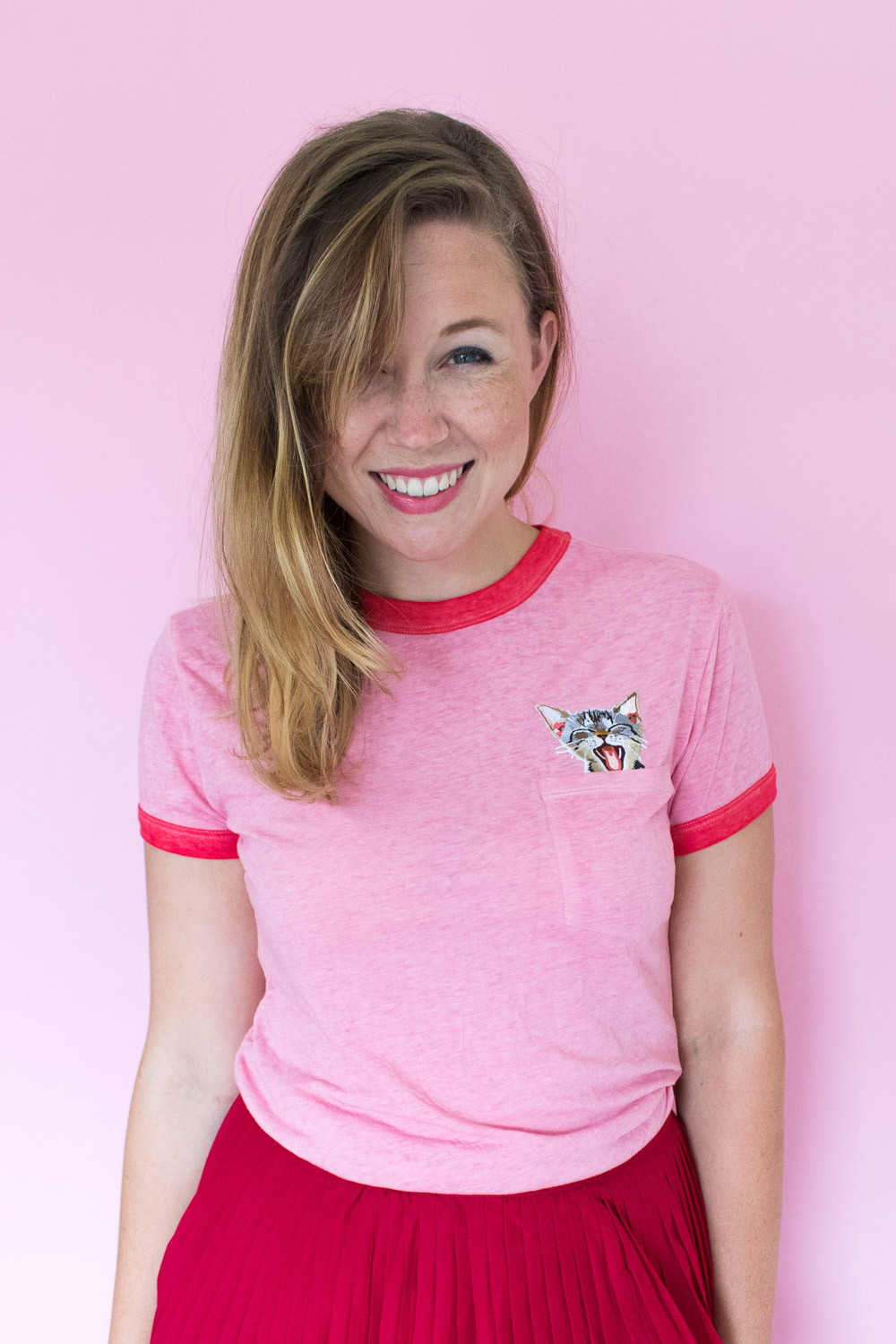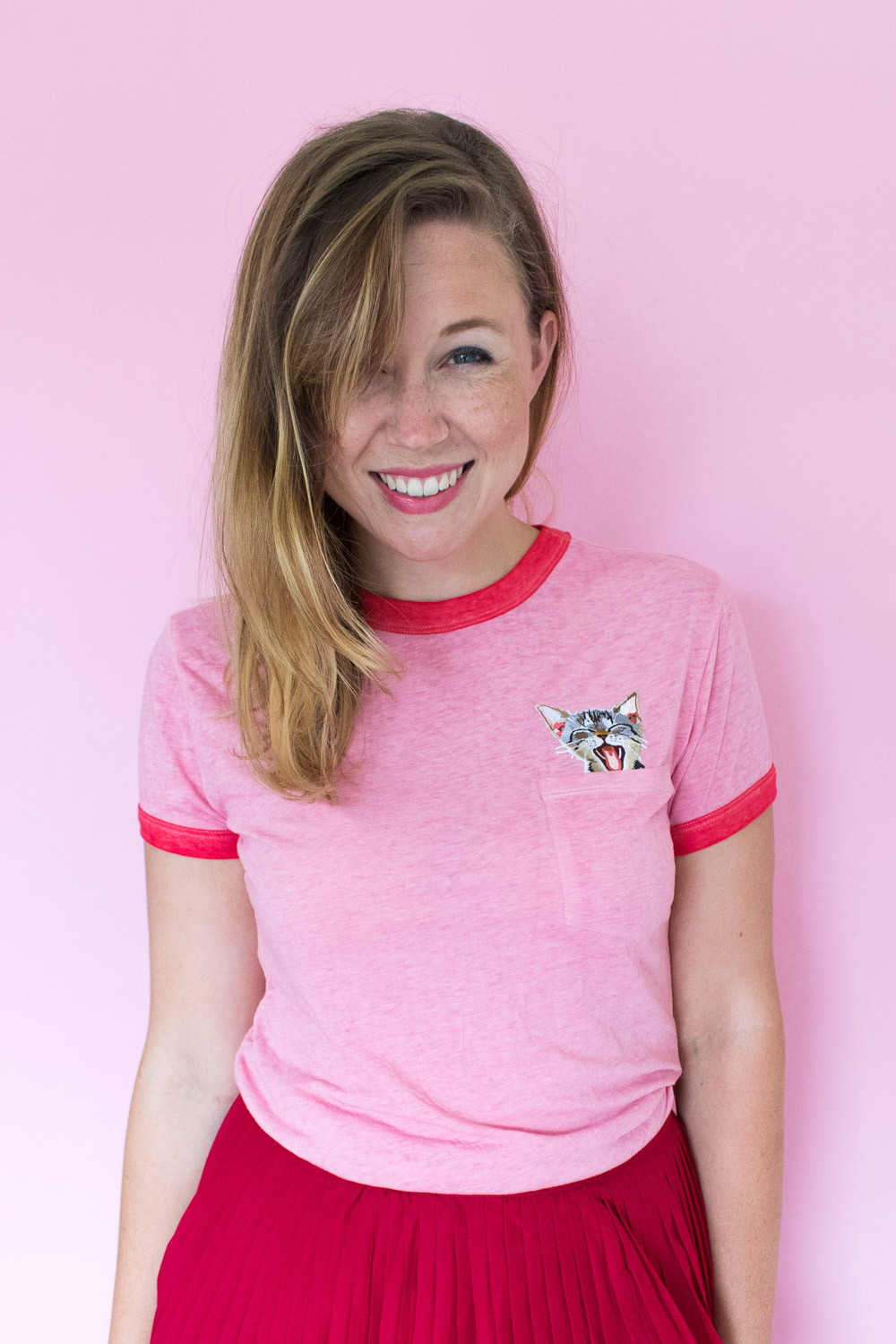 Today's post is one I was really excited to work on. It's funny how sometimes my favorite projects are incredibly simple ones, and this simple DIY peekaboo patch t-shirt is my new favorite piece of clothing. I stumbled upon this cute yawning cat patch on Etsy and immediately knew I had to have it. At first, I didn't know what to do with it, but then I realized it would be perfect peeking out from the pocket of a t-shirt. It was a match made in heaven and only took 5 minutes to make!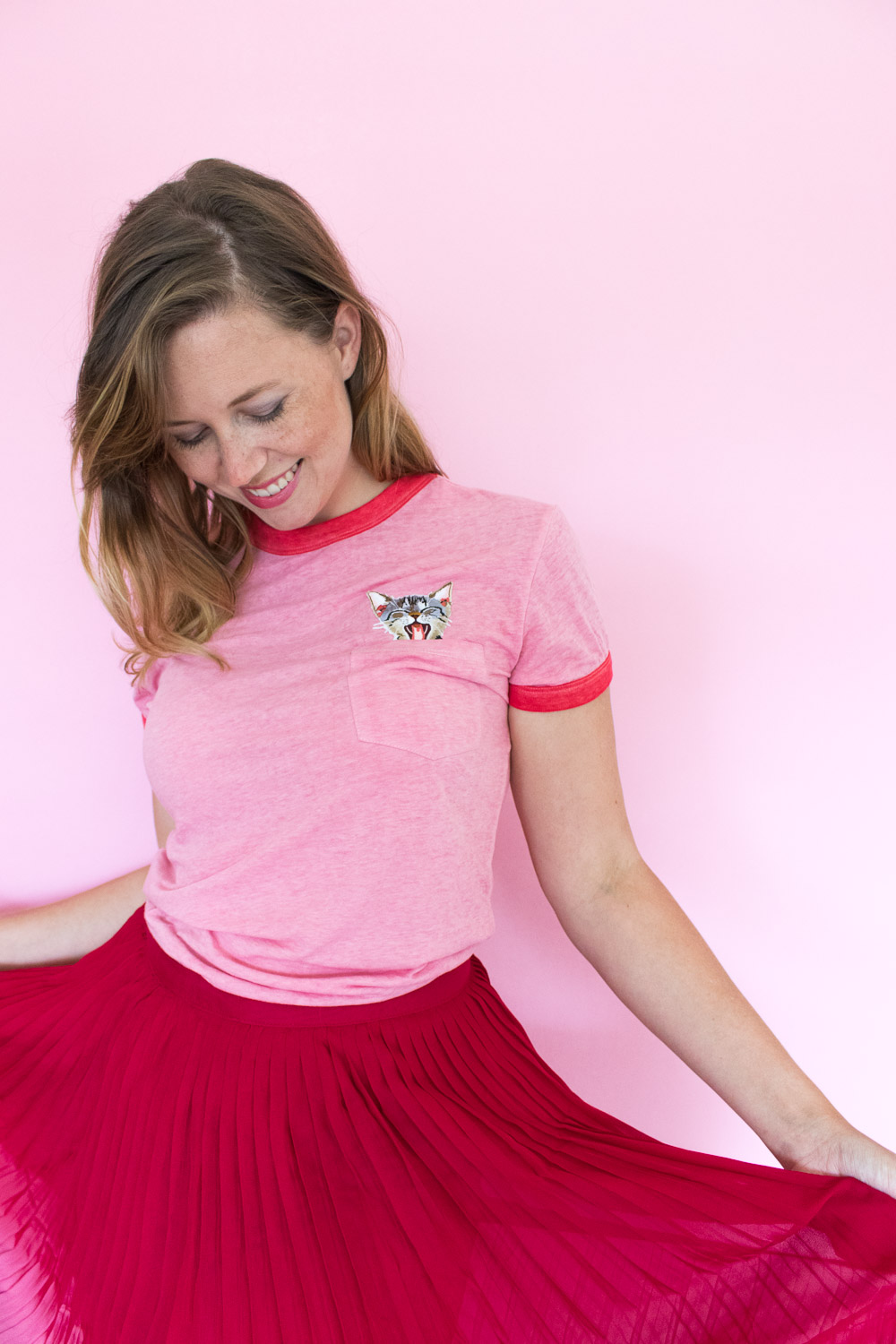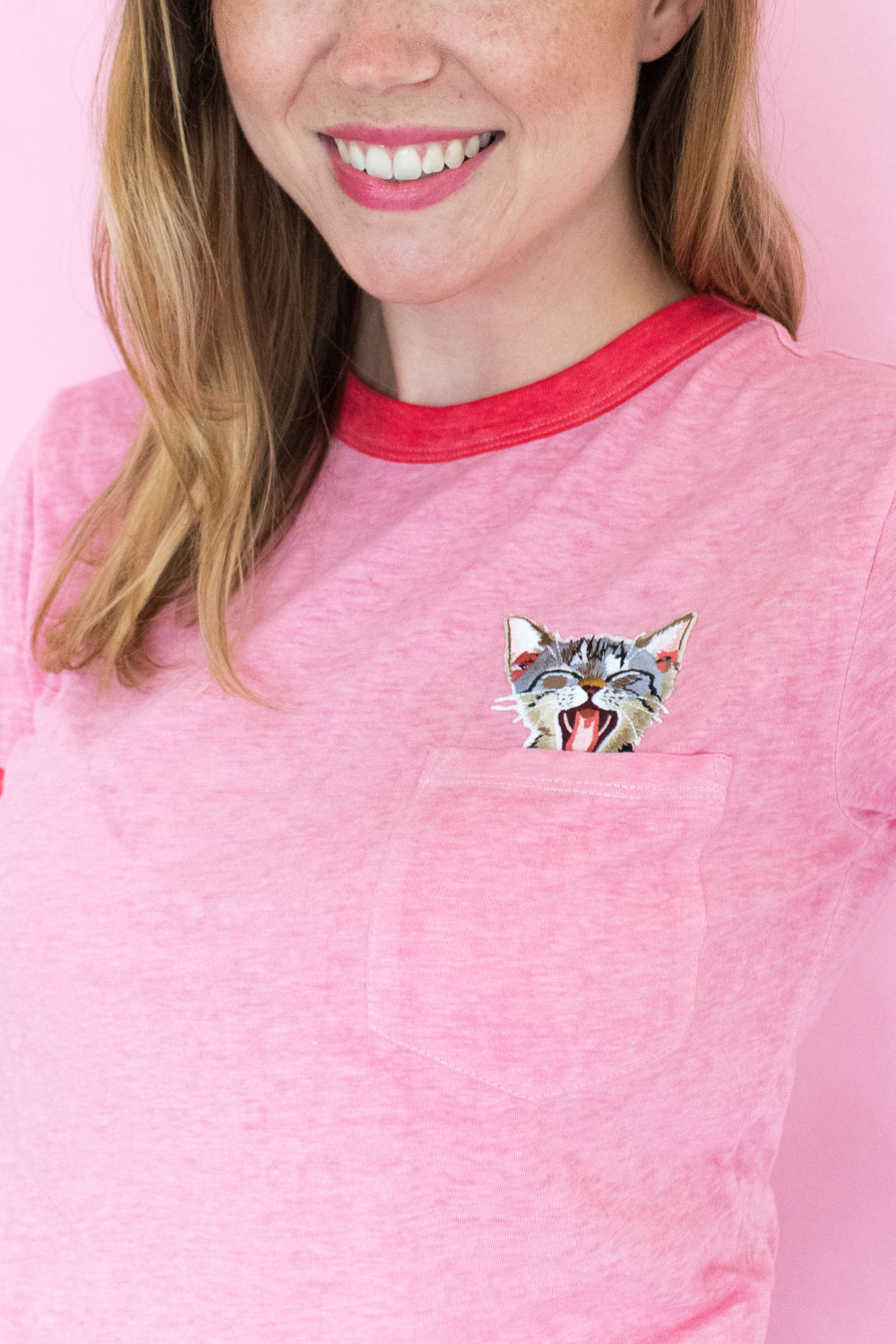 Welcome to quite possibly the simplest DIY I've posted here on the blog! Maybe some people appreciate that?
The beauty of such a simple project is that you can make your own peekaboo patch t-shirt like this with any patch you'd like. I've linked the one I used below if you want to use it, but I also considered making this with a unicorn patch I found as well as countless others. Patches are back and I'm loving it! I remember how popular they were in the 90s, and it's fun to see these trends make a comeback with a modern flair.
I'm also suddenly getting into the pink and red combo. I'm most definitely not a fashion-oriented person, but I do try to keep up with some of the trends, and this one gets an A+ from me! I found this pocket tee from Forever 21 and went with the red and pink color combo. It was a perfect match with my red flowy skirt, so I think I'll be wearing a lot more of these colors from now on. Am I little late to the party? Sure, but whatever.
Andrew and I goofed around a lot trying to get decent photos, especially because our apartment felt like 100 degrees. I always love the goofy, unplanned shots the best though!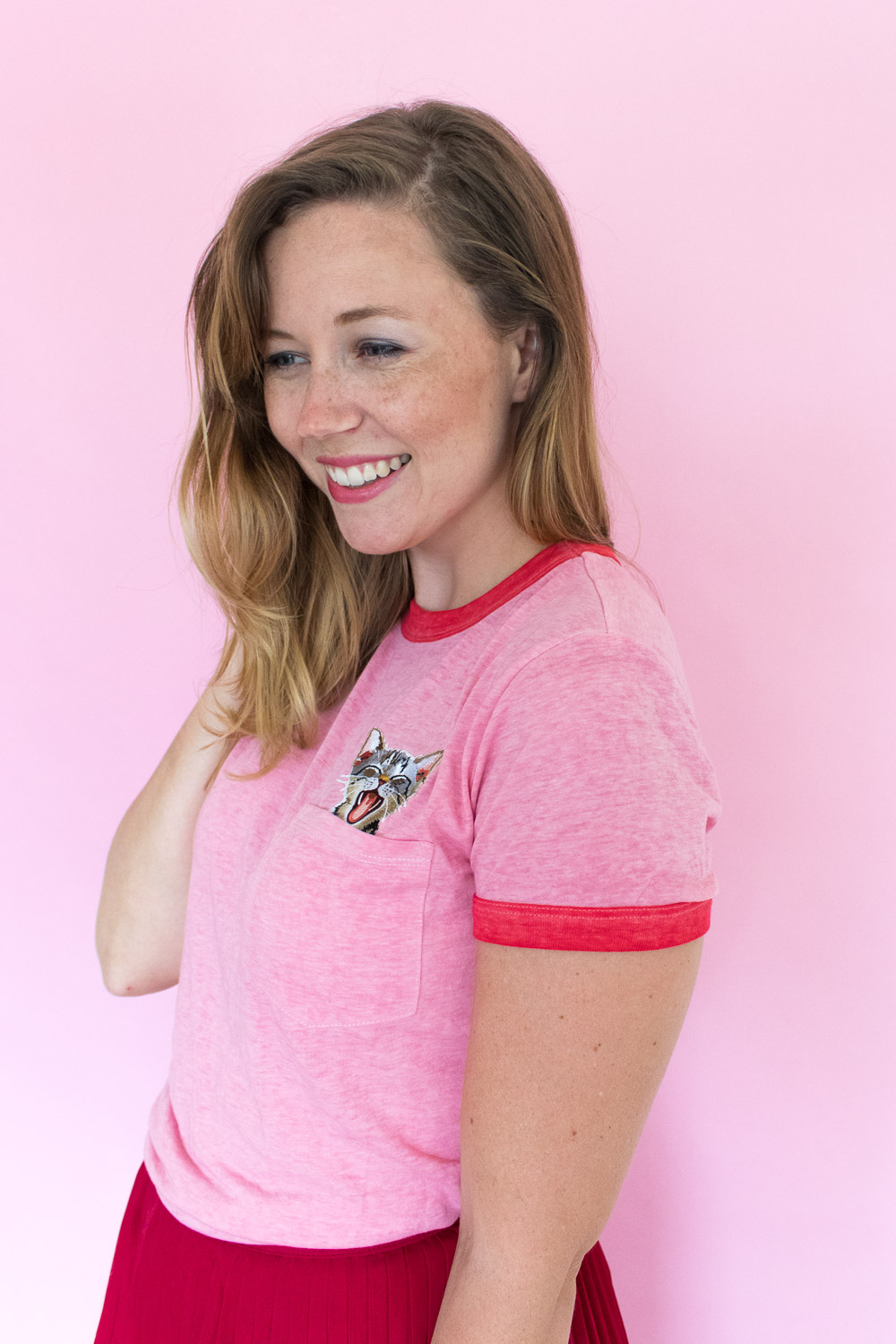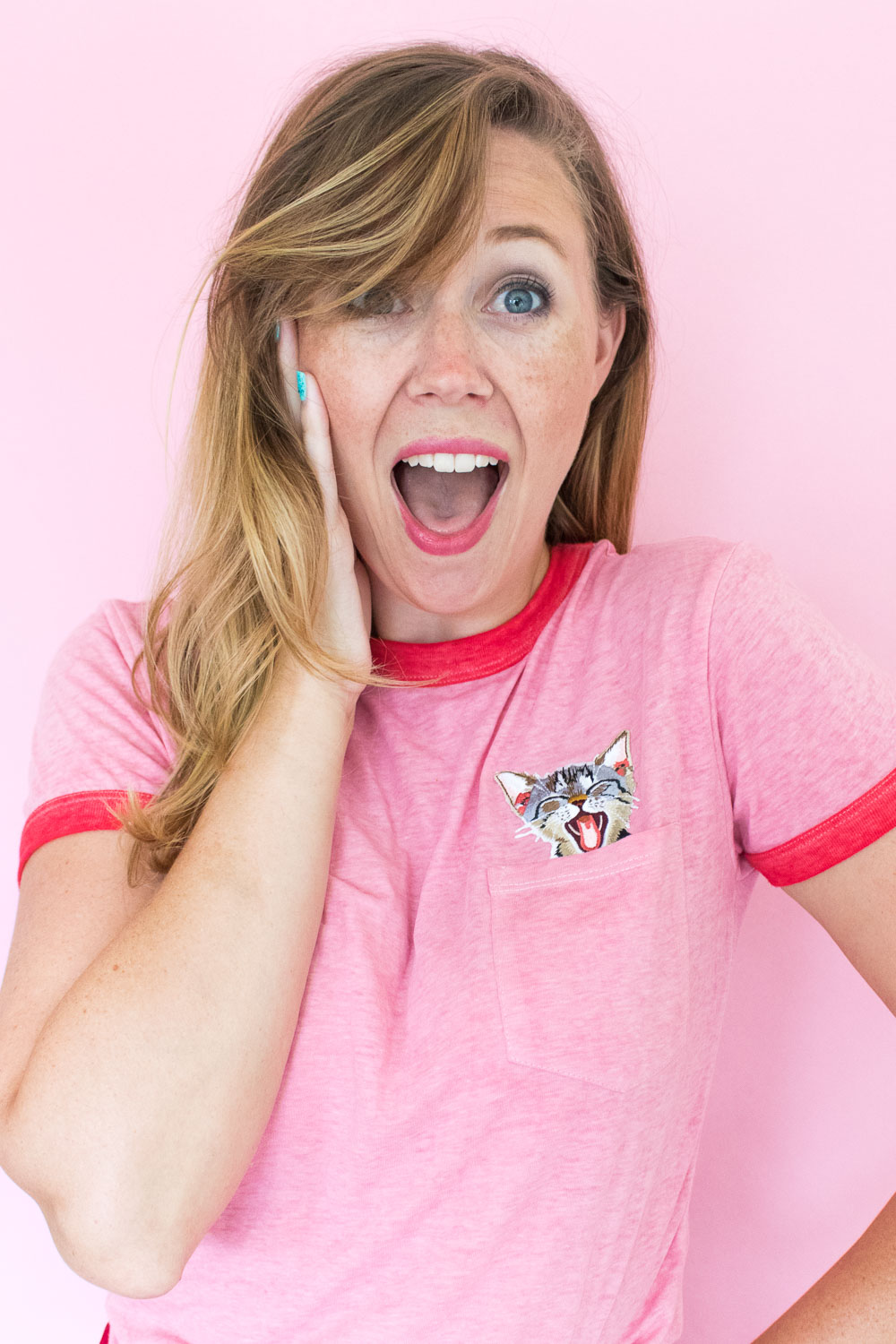 Anyway, here's how to make your own pocket patch tee!
Time: 5 minutes
Supplies:
How to: Lay the t-shirt on a flat surface and smooth out. Position the patch just above the pocket, making sure it sits inside the pocket enough that you can't see the bottom of it. Heat up the iron on the cotton setting with the steam OFF. Place a dish towel or pillowcase over the patch and iron back and forth for several minutes until the patch sticks to the fabric completely.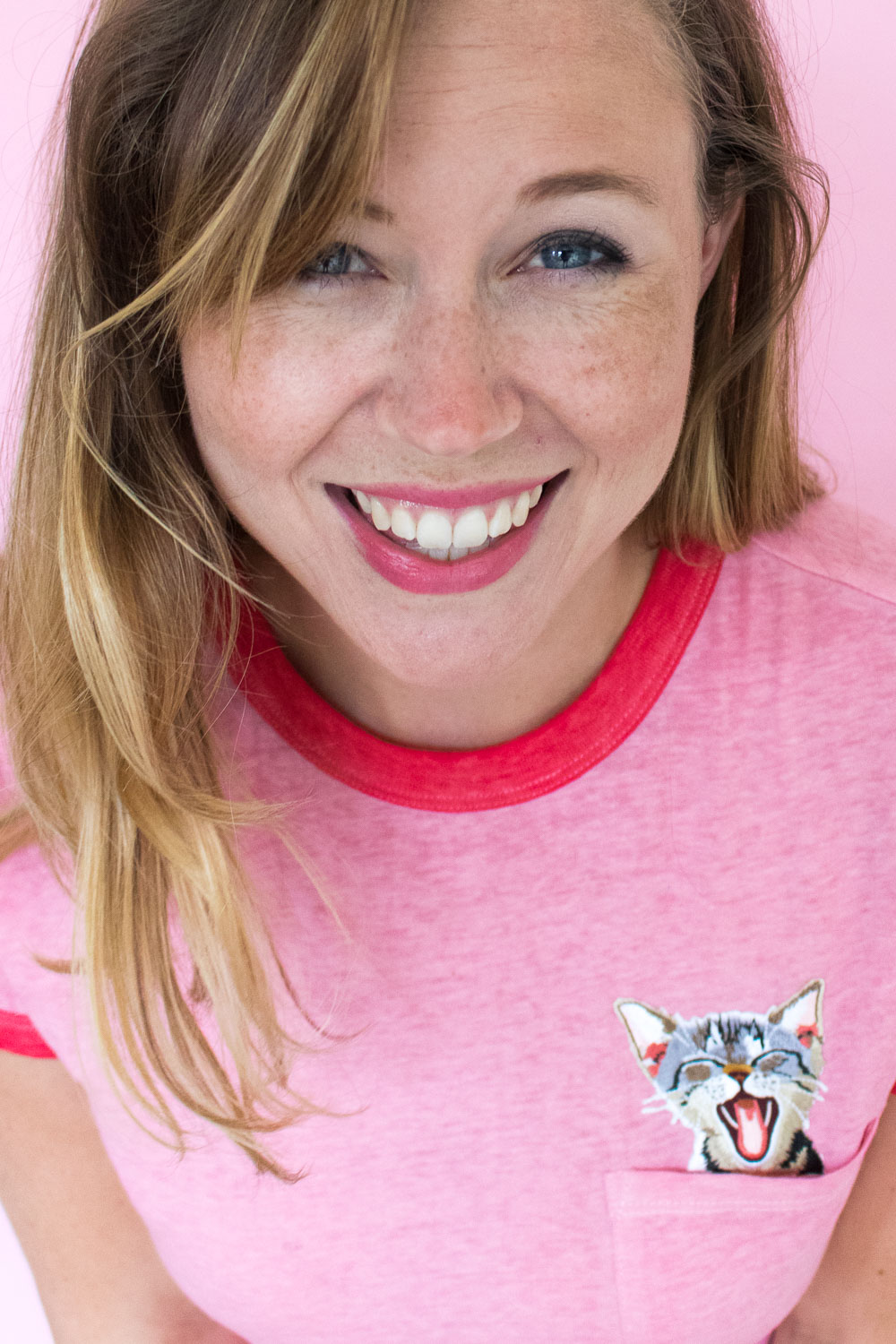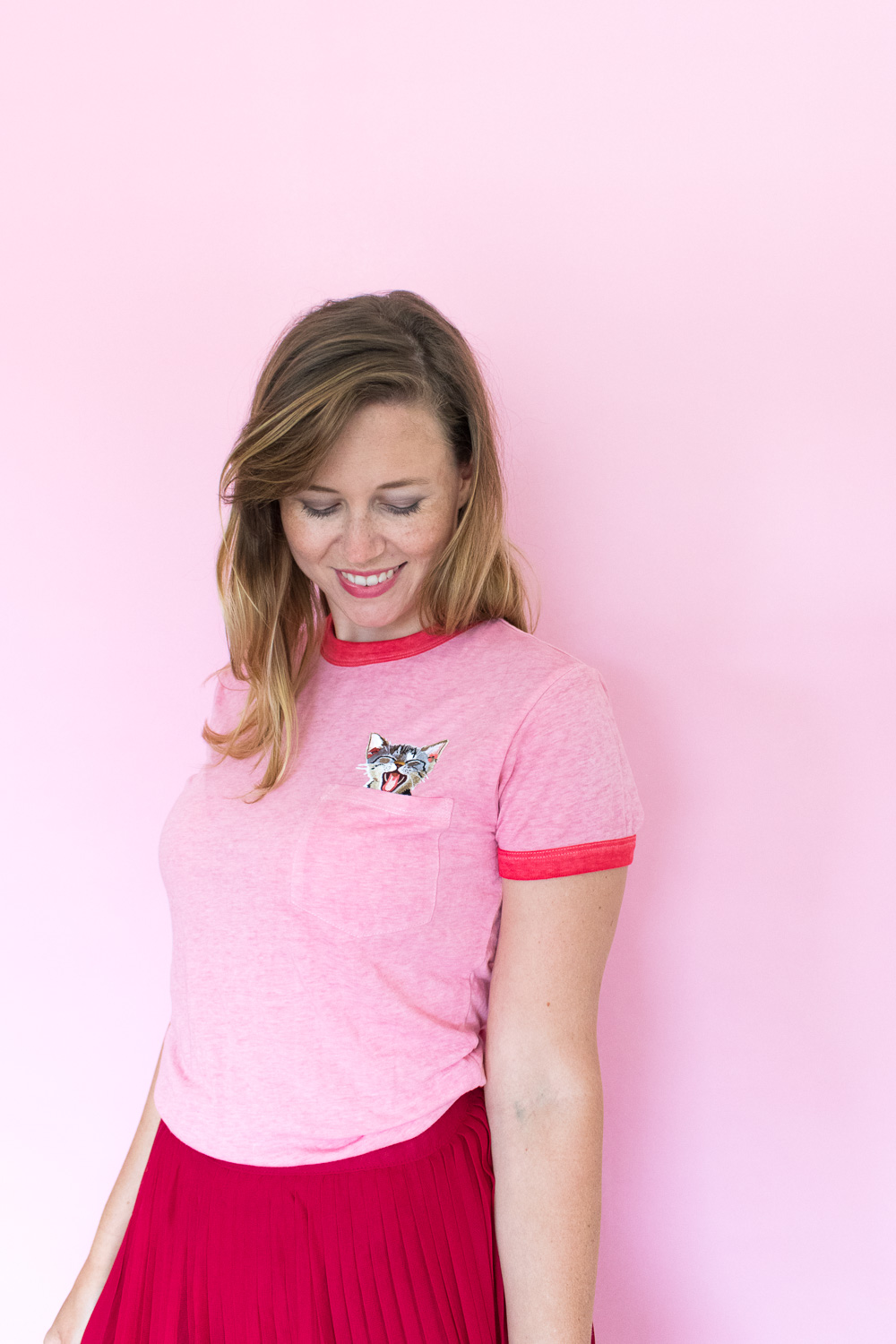 That's all there is to it! I told you it was easy!
Now, if only I could really carry a kitten in my pocket…that would be ideal. Have fun with it! I think next time I'll have to make a peekaboo patch tee with a unicorn popping out of my pocket.
Side note: my freckles are coming in like crazy this summer!