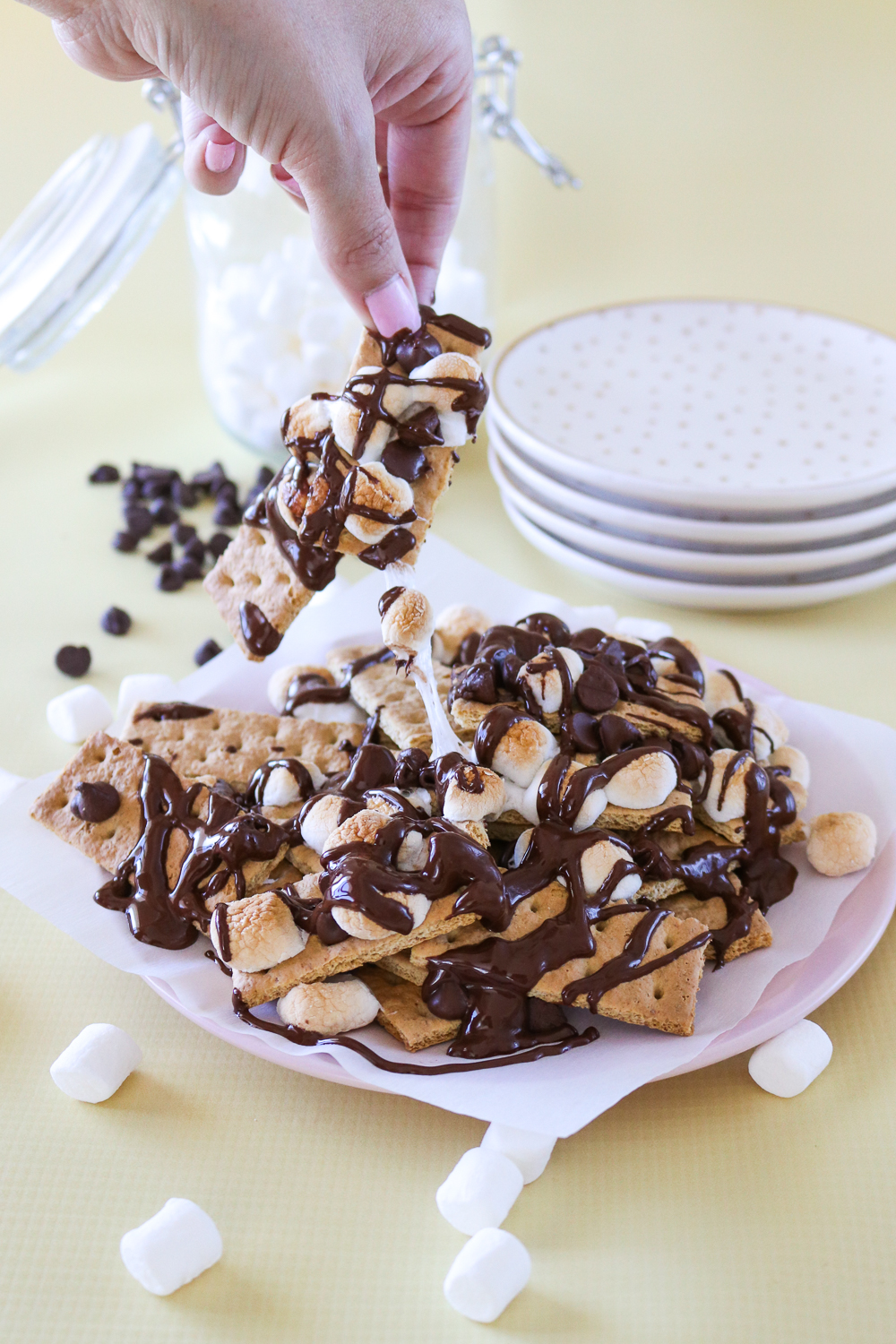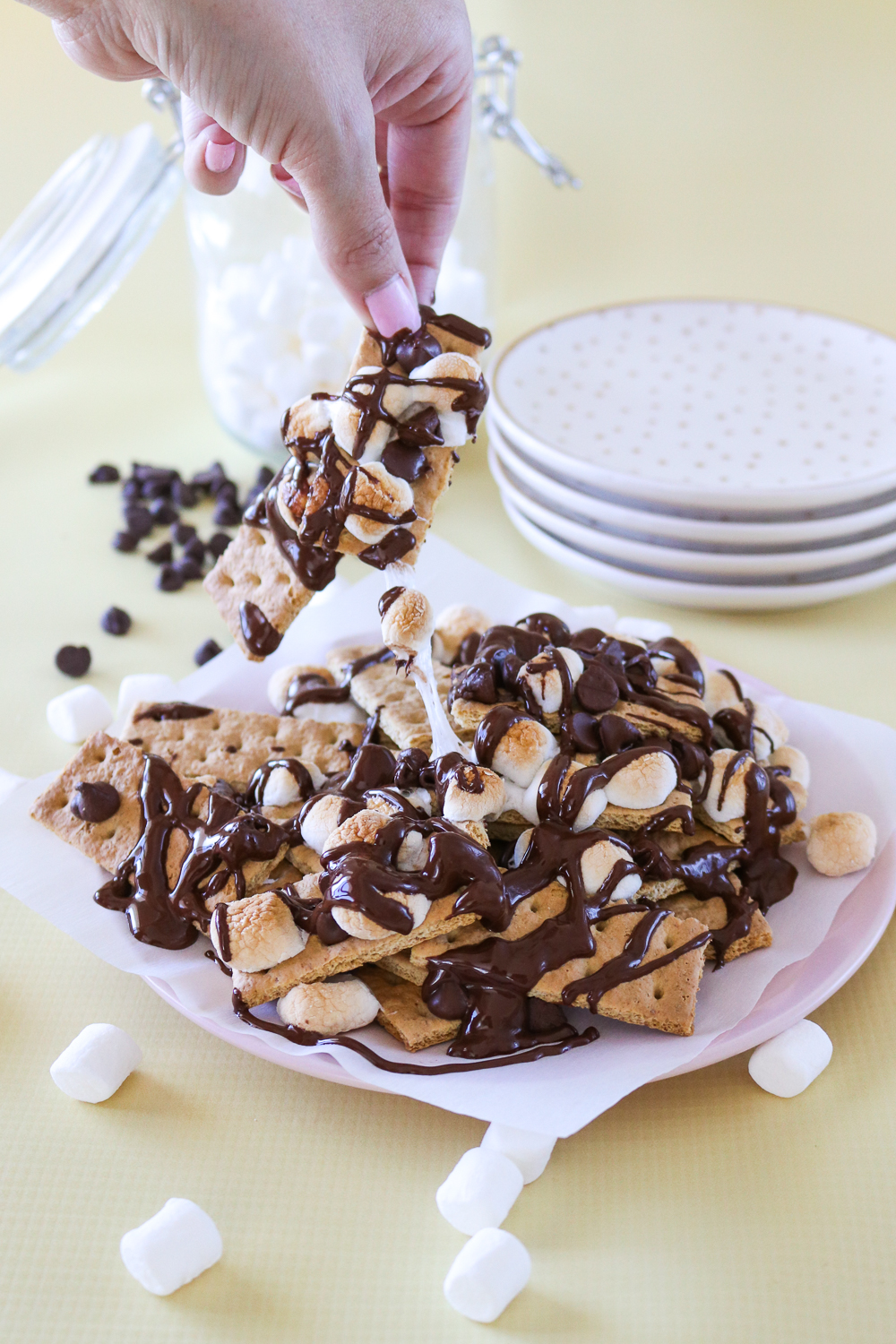 ARE YOU GUYS READY FOR THIS?!
I've been waiting for the right time to share this idea for s'more nachos with you all for way too long! I mean, I love cheese, so regular nachos are pretty fantastic, but I thought traditional nachos were in need of a simple sugary update. Thus, s'mores nachos were born with graham cracker "chips," toasted marshmallows and melted chocolate. They're gooey and messy and delicious all at the same time, and they're a fun dessert appetizer for parties or just because.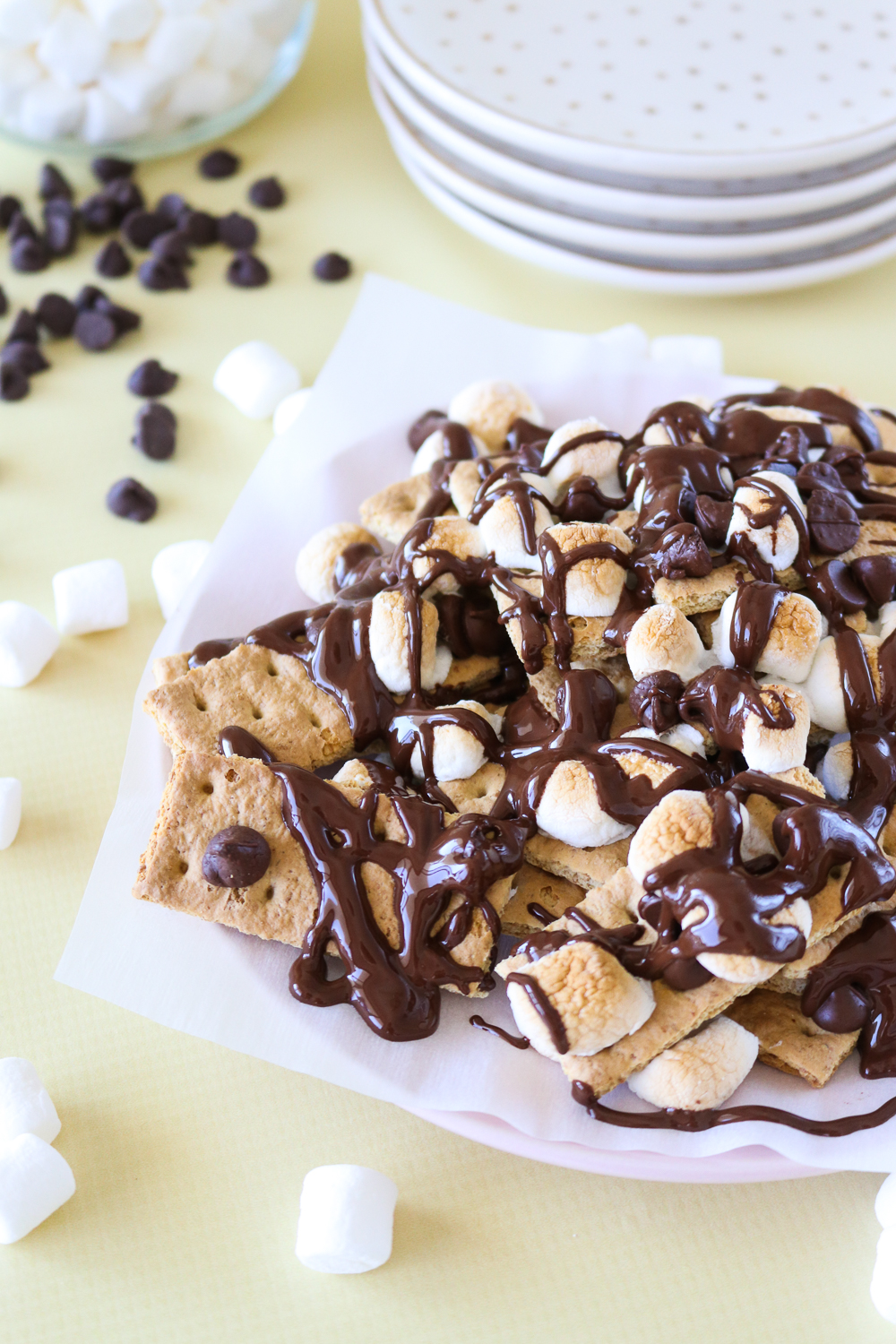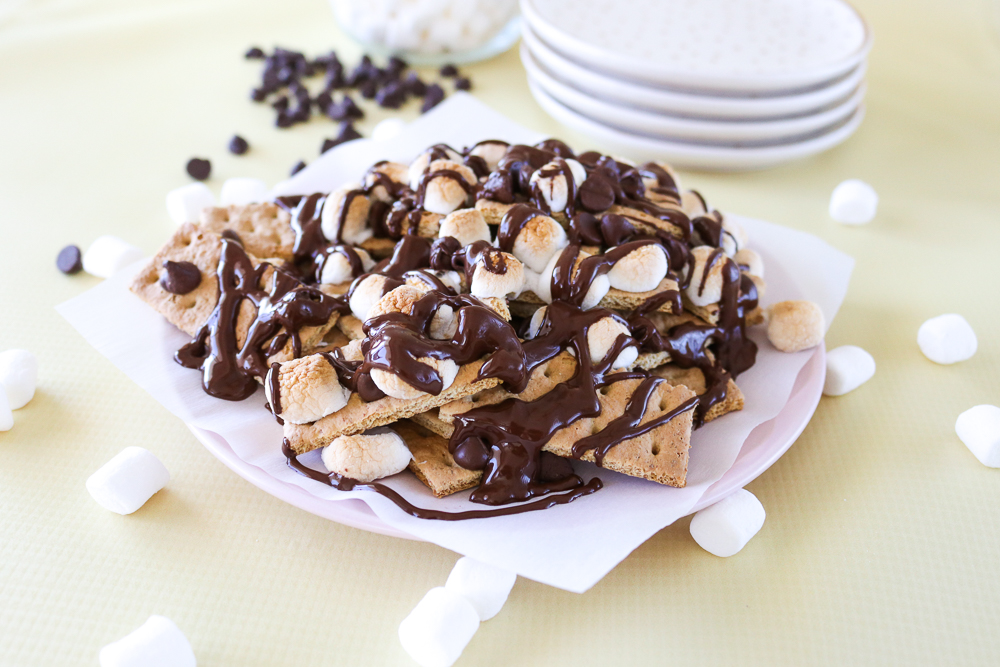 As you can see, these are pretty self explanatory.
You can whip 'em up in just a few minutes and serve to kids or adults. Get the amazing taste of toasted s'mores without the work, and serve it up in bulk. Plus, take it a step further and add even MORE toppings!
I think I see more dessert nachos in my future…
To make the marshmallows nice and toasty, I layered the graham crackers in a pile on a sheet of parchment. Then I sprinkled mini marshmallows all over as well as a few chocolate chips and popped it in the oven for about 4 minutes while the oven heated up. Just as the marshmallows puffed up, I turned on the broiler and cooked the nachos for another 3-4 minutes until lightly brown. Lastly, I drizzled melted chocolate all over!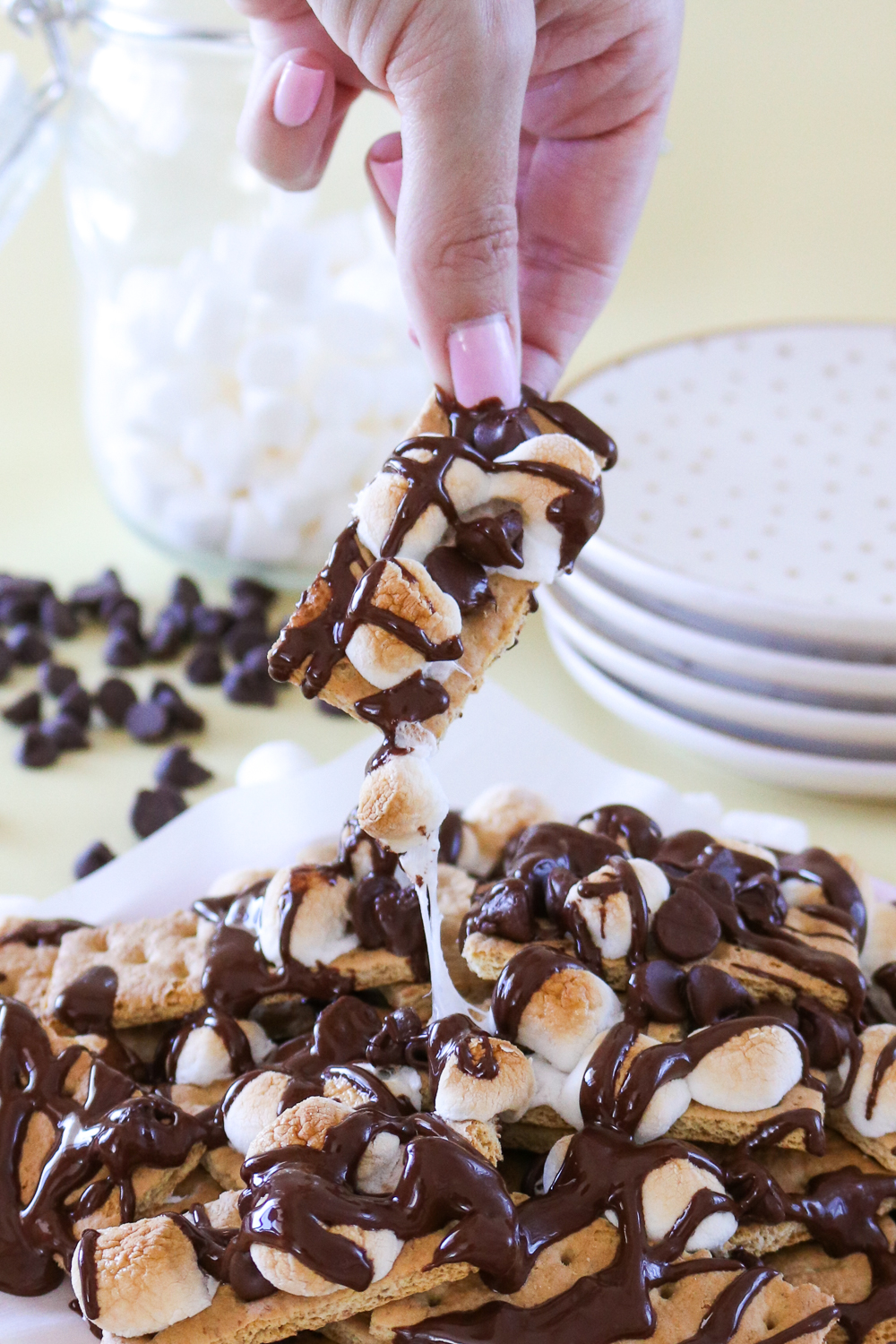 I hope you like chocolate because these have no shortage. Andrew also pointed out to me that marshmallow fluff would make a good sticky topping, but I chose mini marshmallows so that I could toast them like a s'more. If you try it with marshmallow fluff, let me know how it goes!
However you make them, s'mores nachos are pretty darn yummy. Enjoy!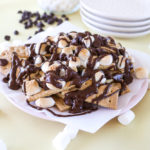 S'mores Nachos
2017-04-03 11:17:46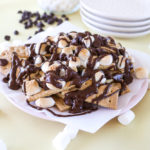 A dessert version of nachos with graham crackers, toasted marshmallows and melted chocolate
Ingredients
Graham crackers, separated
1 cup mini marshmallows
1 cup chocolate chips
1 tbsp vegetable oil or coconut oil
Instructions
Set the oven to 350 degrees and place a small piece of parchment on a baking sheet
Layer graham crackers all over the parchment in a pile
Sprinkle mini marshmallows over crackers with a few chocolate chips (about 1/4 cup)
Bake for about 4 minutes until marshmallows puff up, then change oven to broiler setting and bake for an additional 4 minutes until lightly browned
Remove from oven and set aside
In a small bowl, combine the remaining chocolate chips and vegetable oil. Microwave on a defrost setting in 30 second increments, mixing in between until completely melted and thin
Drizzle the melted chocolate over the graham crackers and serve immediately on a plate
Club Crafted https://www.clubcrafted.com/