/
DIY Floral Garland for Spring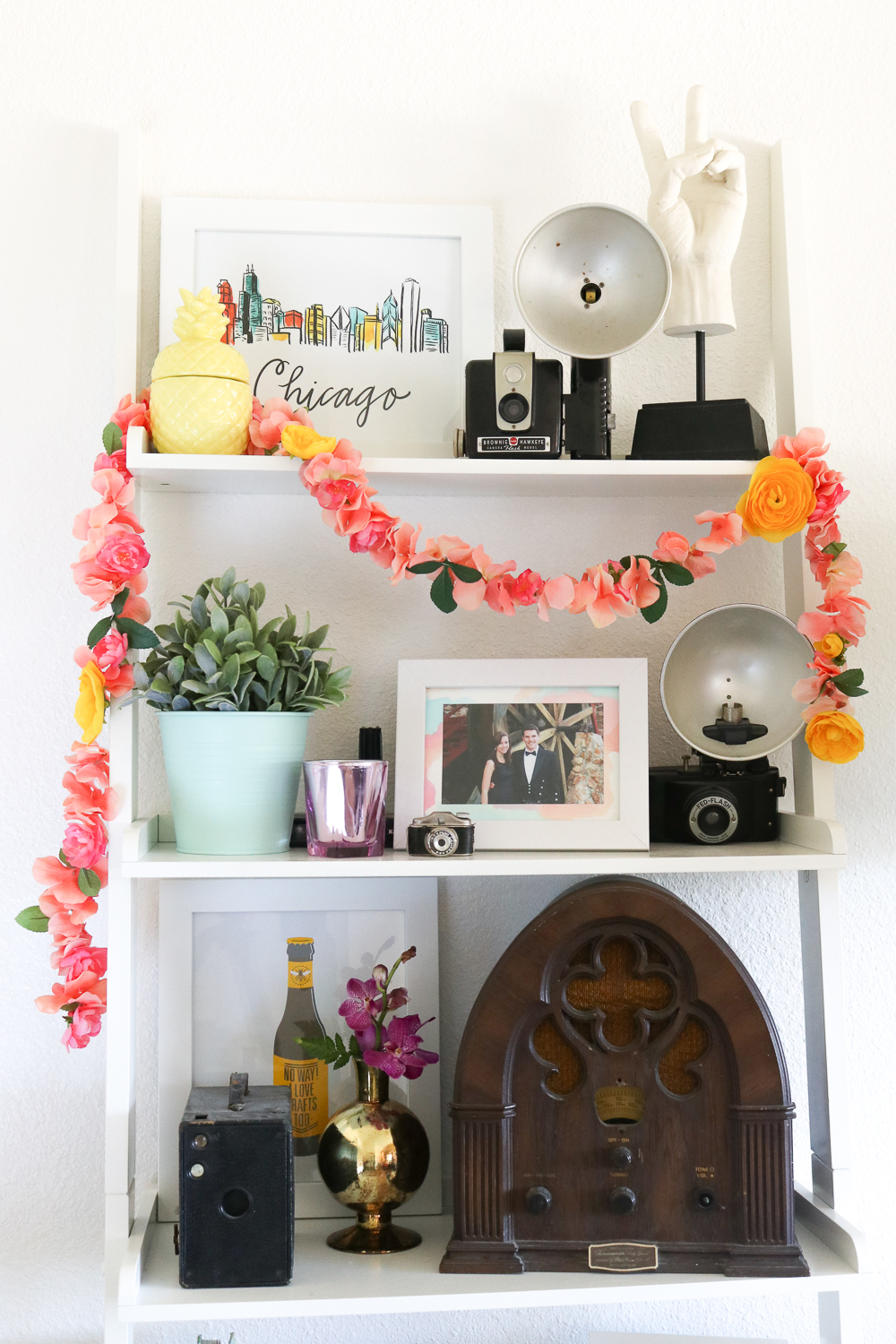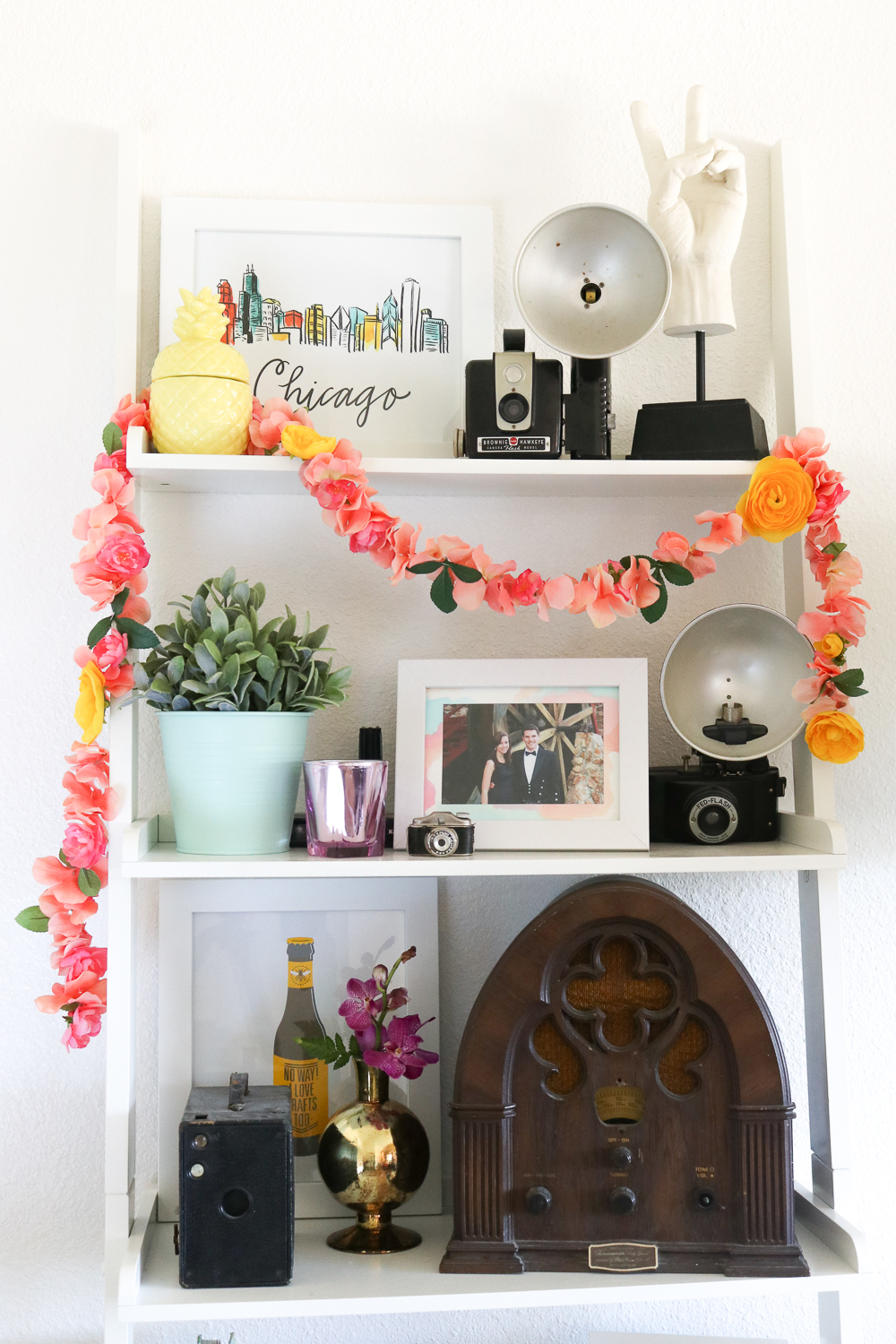 I can't even tell you guys how happy I am that it's finally spring! While I can't definitively choose a favorite season, I love spring because the sun stays out later and the weather in California is comfortable and usually sunny. It's the perfect time of year. With Easter coming up this weekend, I needed at least one spring-inspired decoration in the house, so I whipped up a DIY floral garland that screams spring and draped it along my bookcase.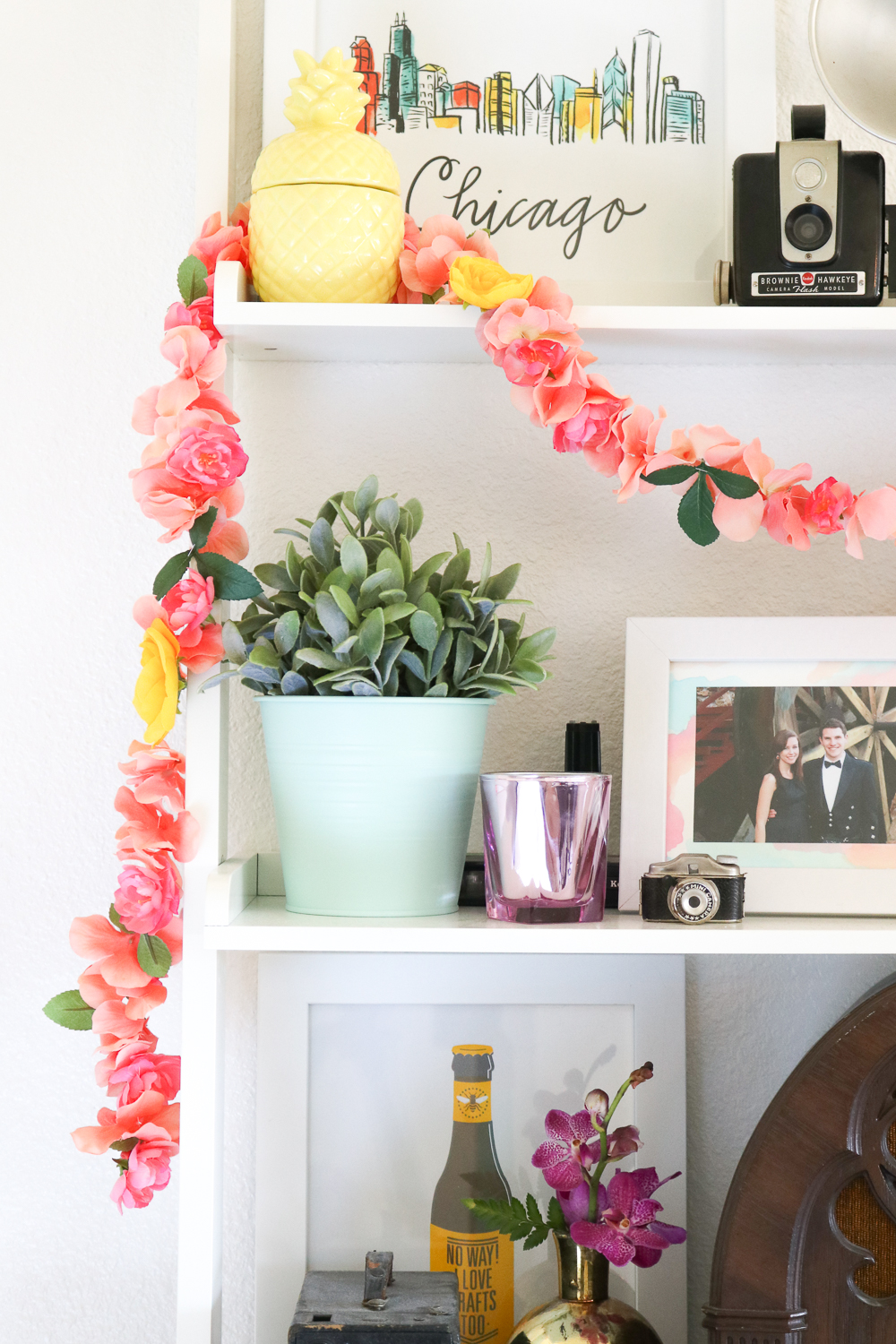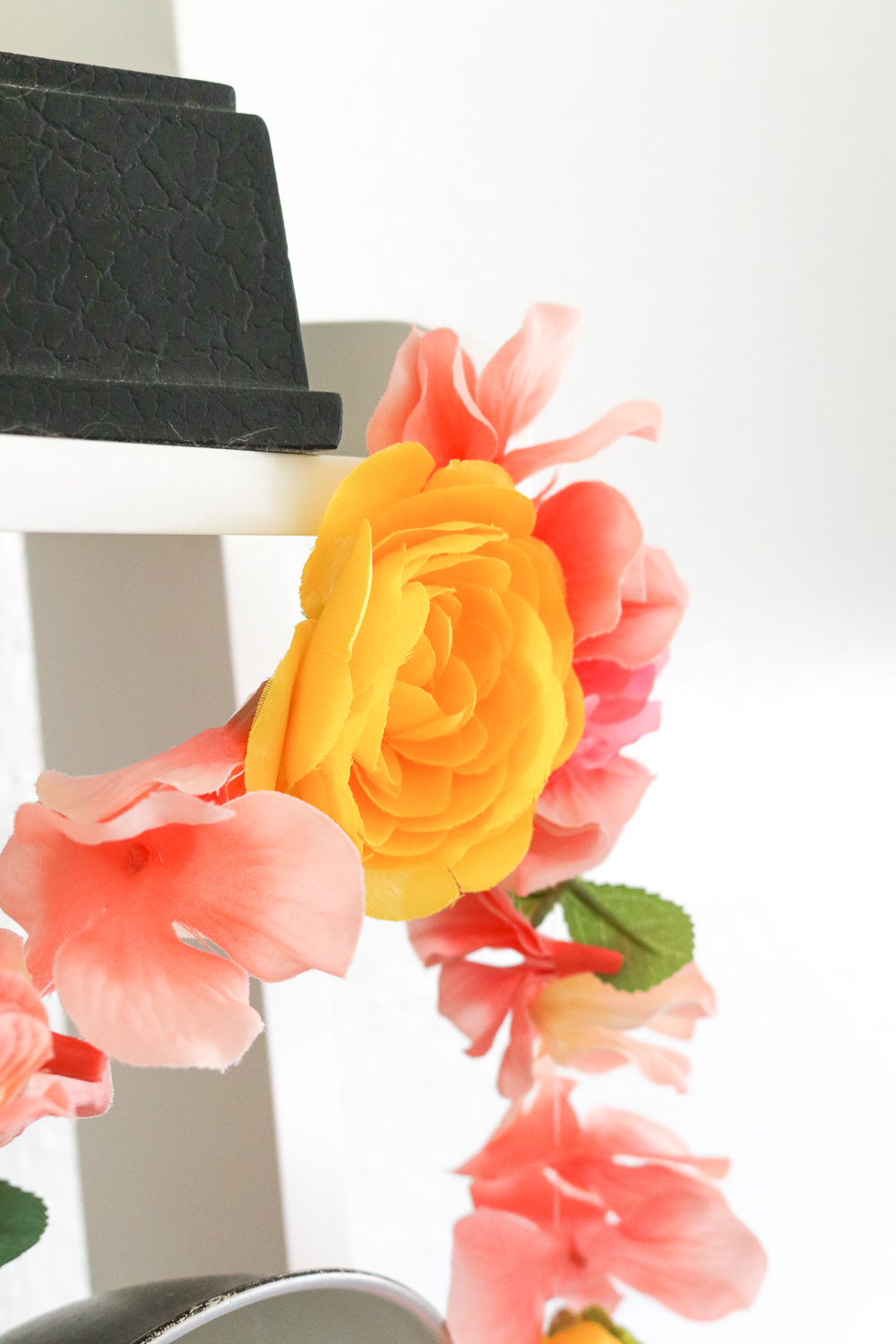 Even though the flowers are fake, they add life to the space and certainly brighten it up. Make one of these just because or use it as a party decoration.
Play around with it and try using other types of flowers for specific uses! I think it would be fun to make a Halloween floral garland as well using black roses and other little pieces. It's easy to make this while you're hanging out around the house watching TV, and you can customize it with your favorite colors and flower types.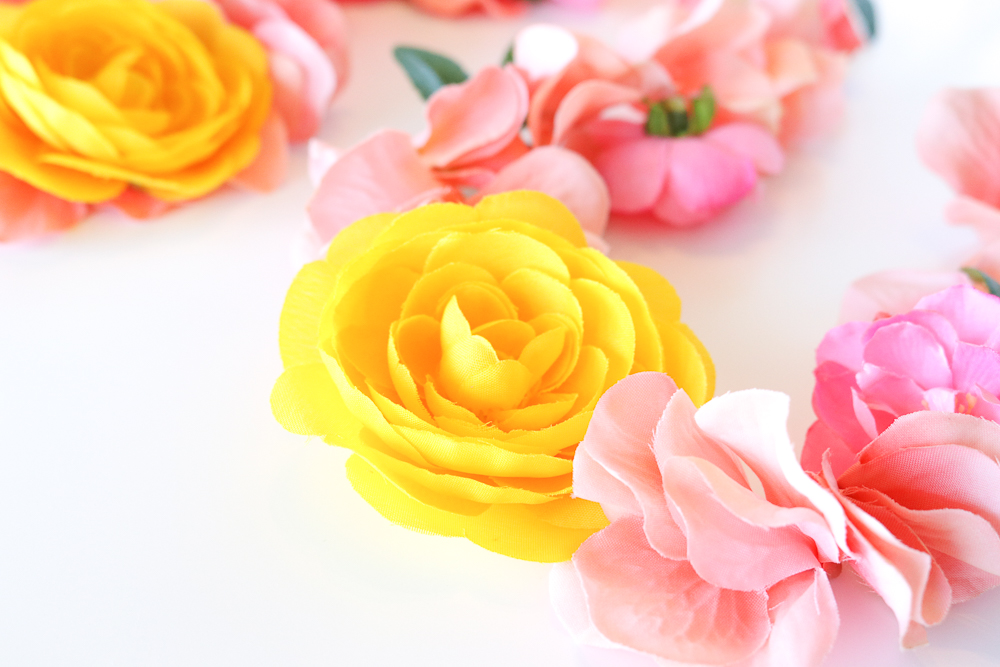 Time: 30 minutes
Supplies:
3-4 varieties of silk flowers
Wire cutters
Thread
Needle
Scissors
When choosing flowers, I recommend picking one larger type of flower (in this case the yellow ones), a filler flower (such as hydrangeas because there are so many on one stem) and a medium flower (the pink ones). This allows it to balance out with different sizes and colors. You can also use all of one flower if you prefer.
Step 1: Unspool about 3 feet of standard sewing thread and cut. Knot one end multiple times to form a thick knot. Thread the opposite end through the needle and set aside.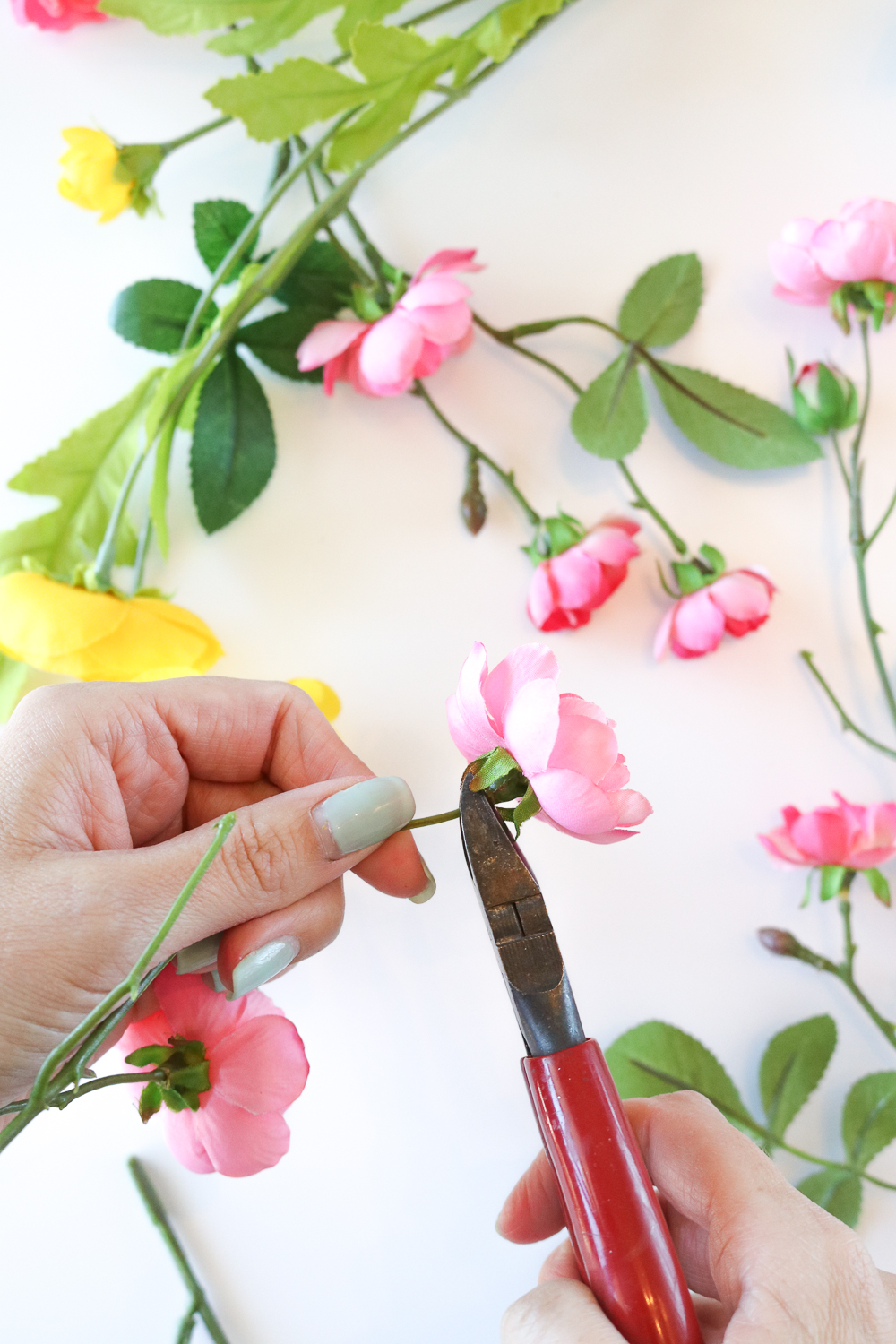 Step 2: Use the wire cutters to remove flowers from the stems right at the base. If desired, you can also cut leaves to use throughout the garland.
* Oh, and excuse my terrible nails!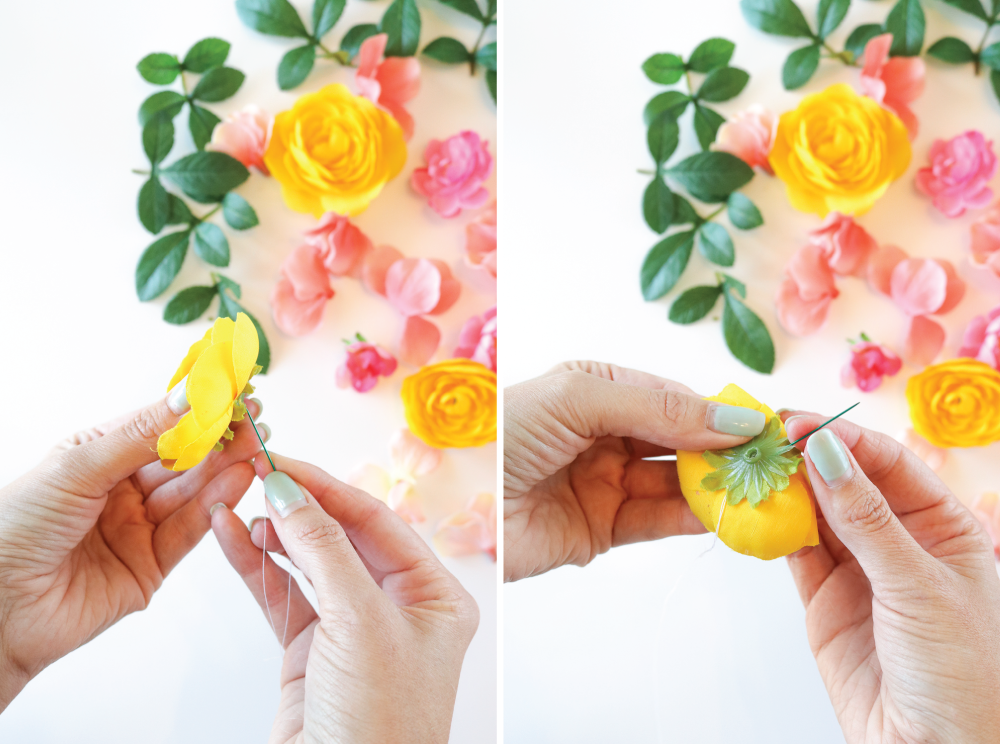 Step 3: Begin thread the needle through the middle of the flowers or through the petals to thread them onto the garland. Following no particular pattern, vary flower types and leaves until you're satisfied and have filled up the thread with flowers.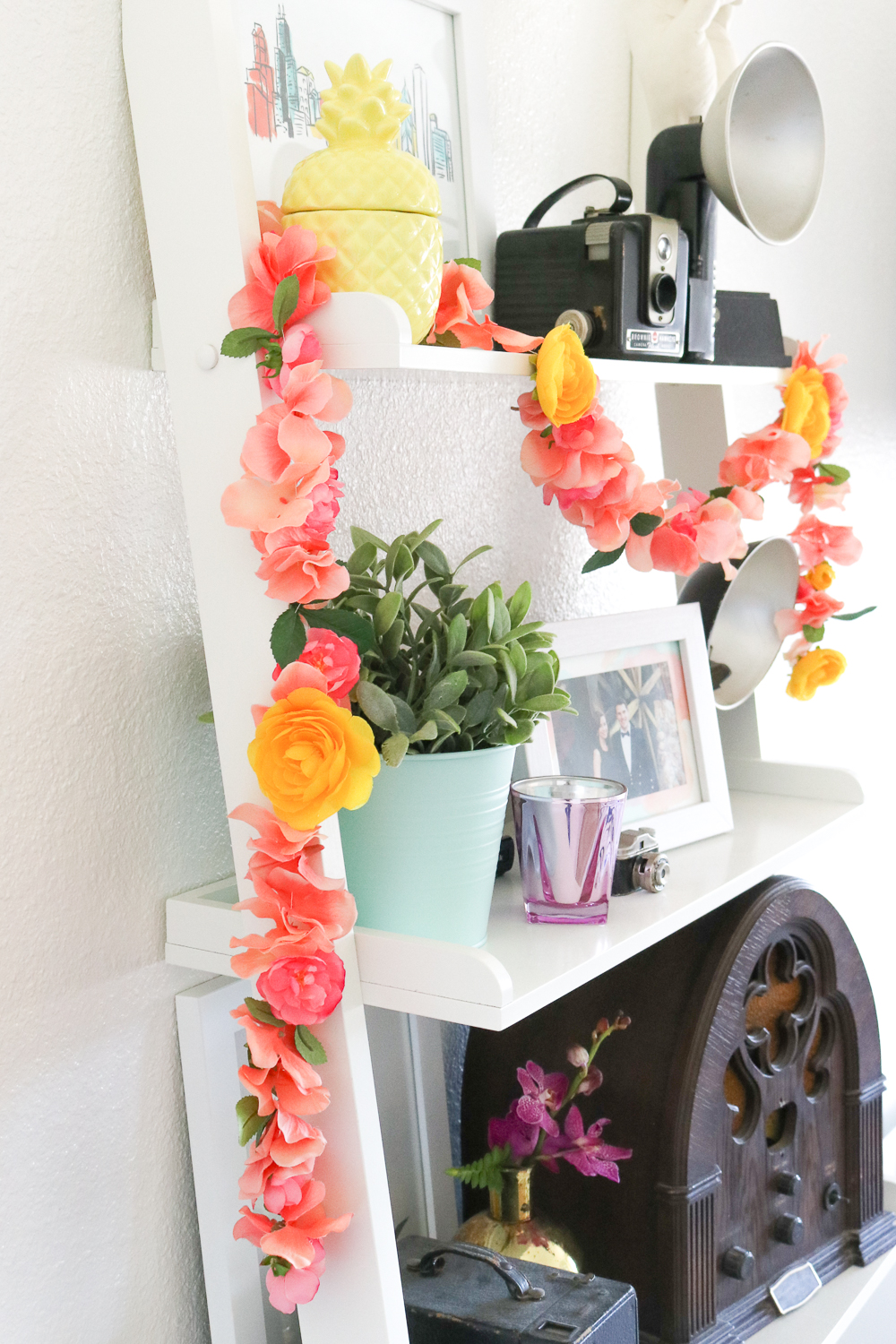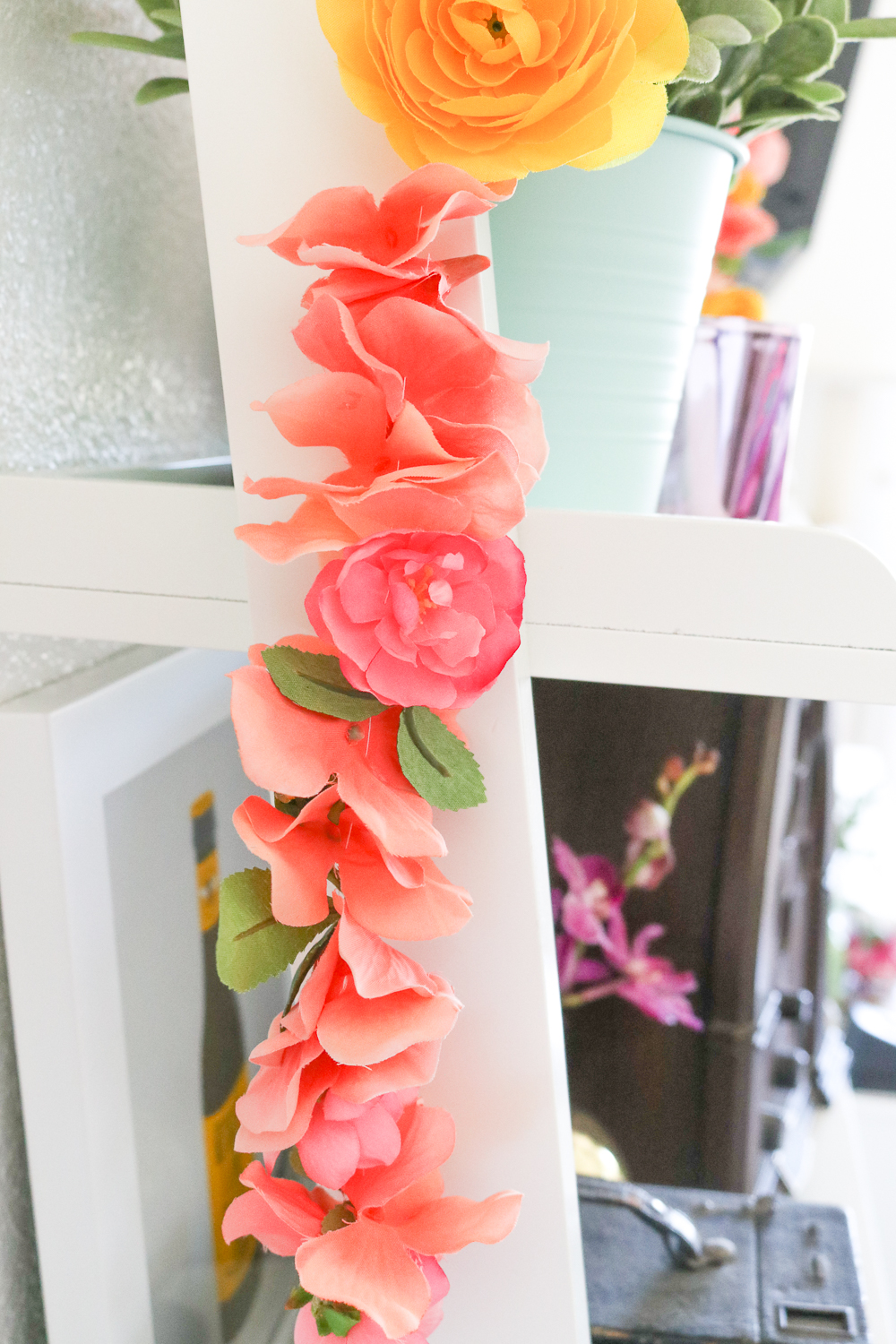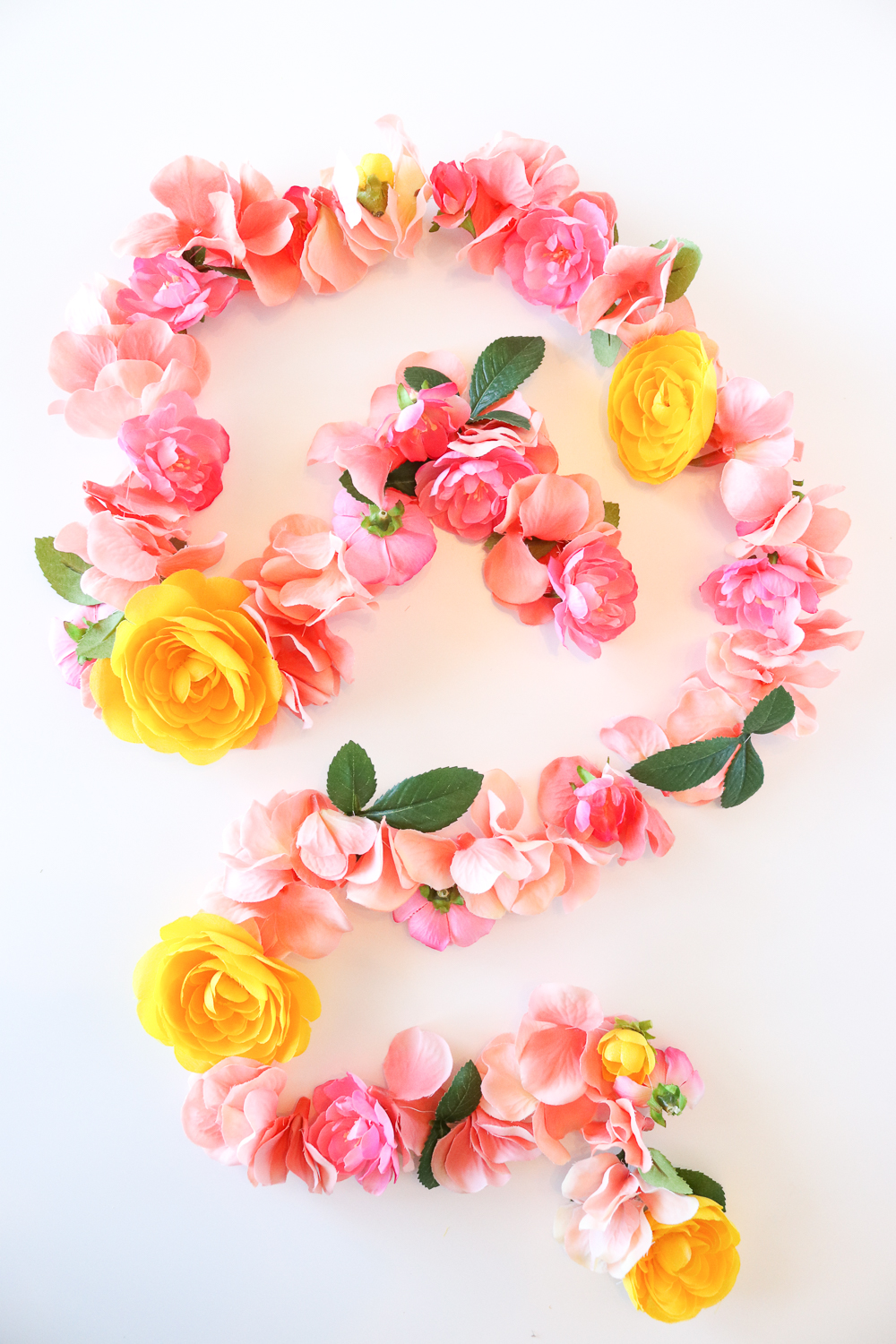 Simply hang with tape or push pins! I think this will make a great decoration to keep for different occasions, and since the flowers are fake, it could last forever.
Maybe I'll make another version for Halloween? It would be fun to try a few varieties. Happy spring, friends!