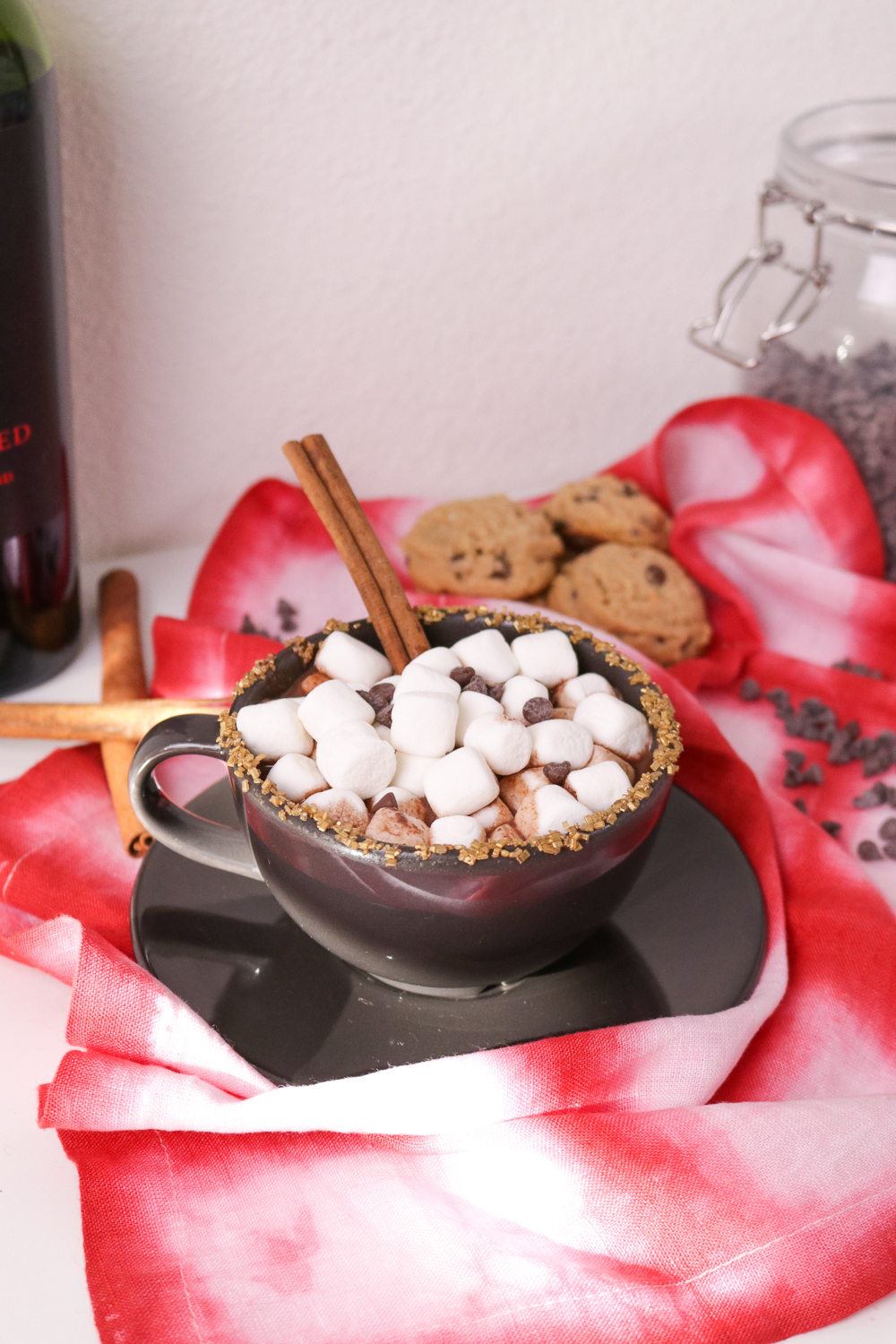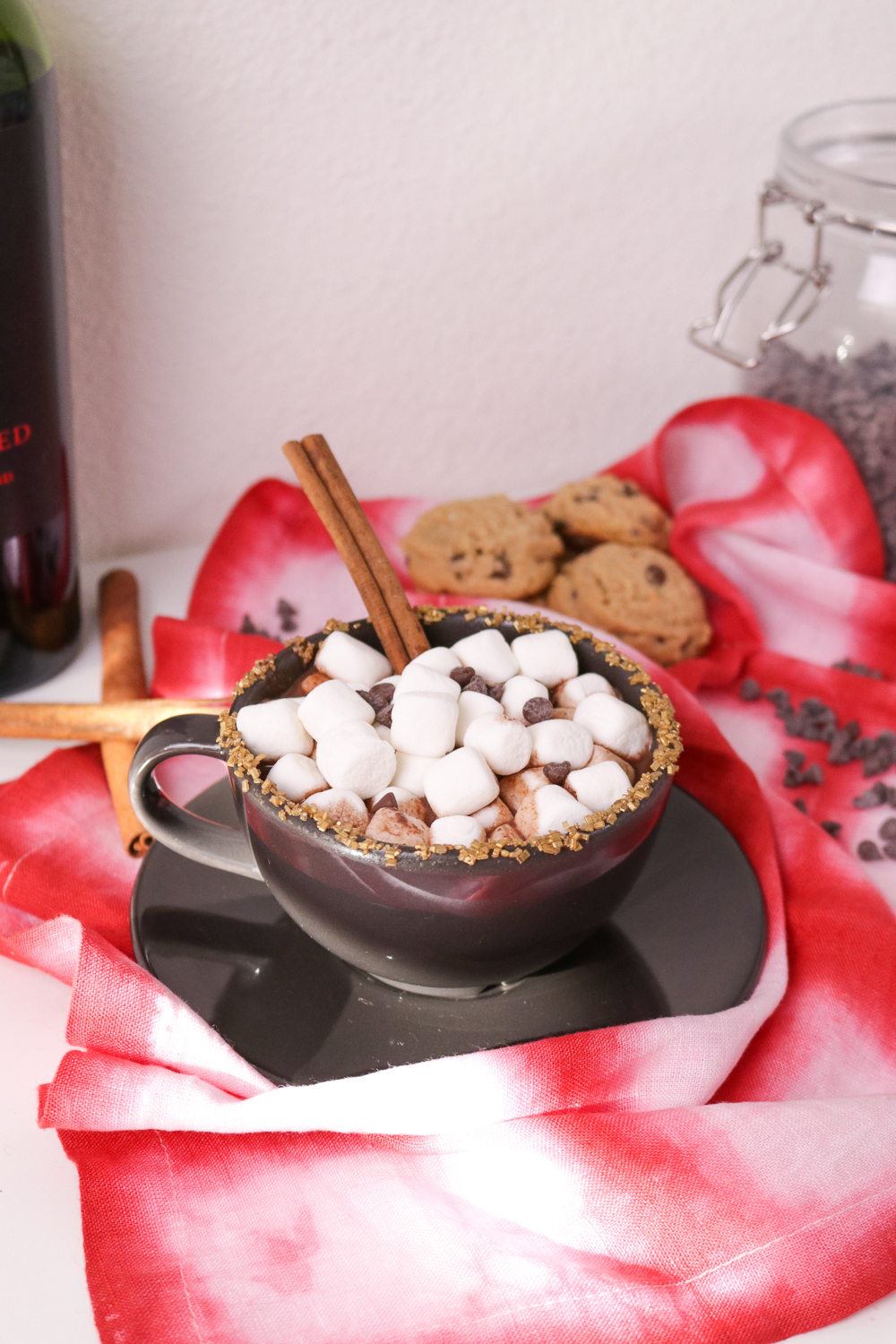 I truly never thought I'd be a wine-drinker. I used to dislike it, but now that I'm a bit older, I've come to really enjoy it. Now, Andrew and I always have at least one bottle in the house, usually by our favorite brand Apothic. They make lovely blends, and we drink it almost exclusively now (at least at home).
With the weather cooling down so much, I've turned to hot drinks like cider, tea and hot chocolate, but my hot chocolate was missing something…wine! I decided to try out a new recipe for red wine hot chocolate and it turned out even better than I expected! It's the perfect mix of rich chocolate and smooth red wine.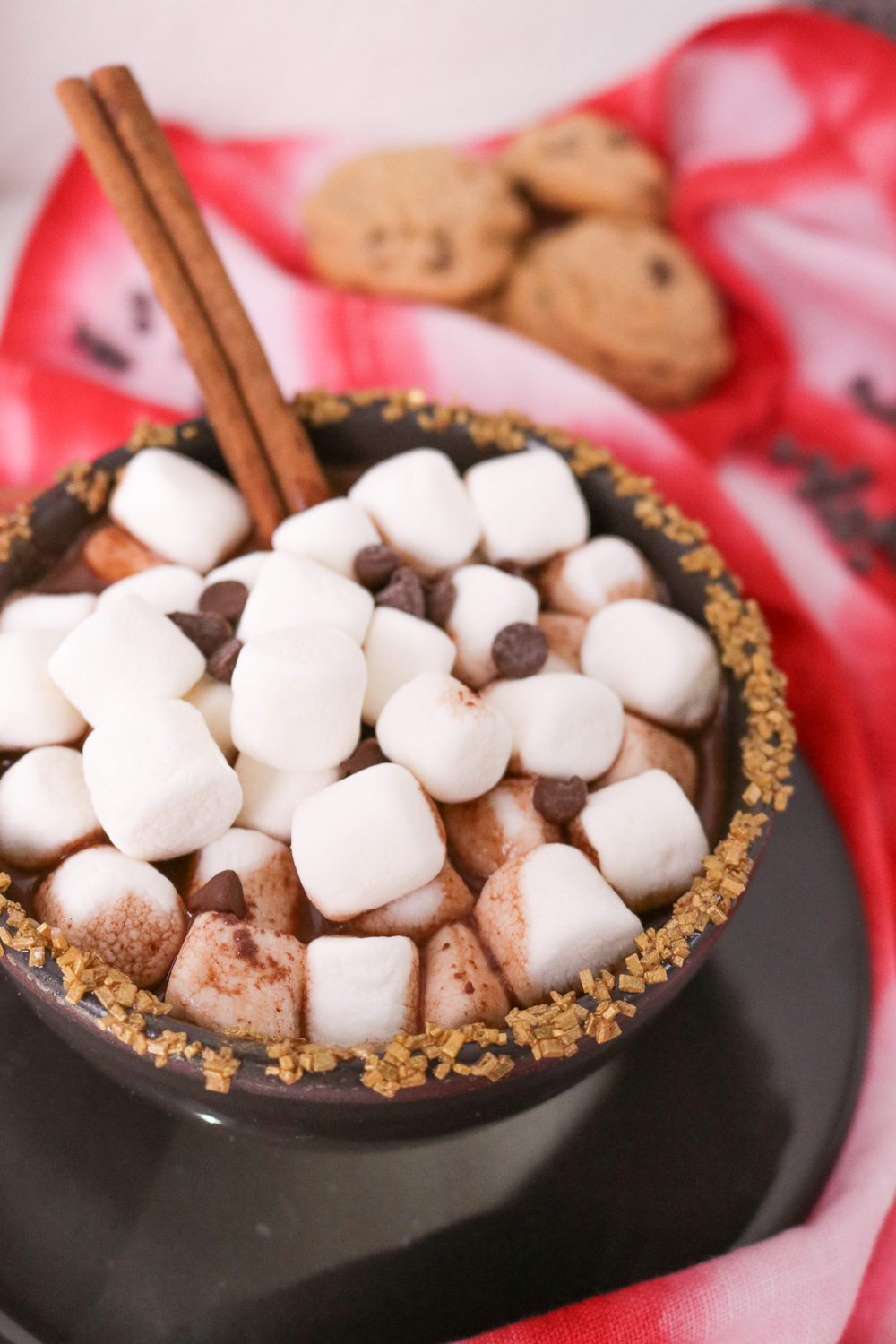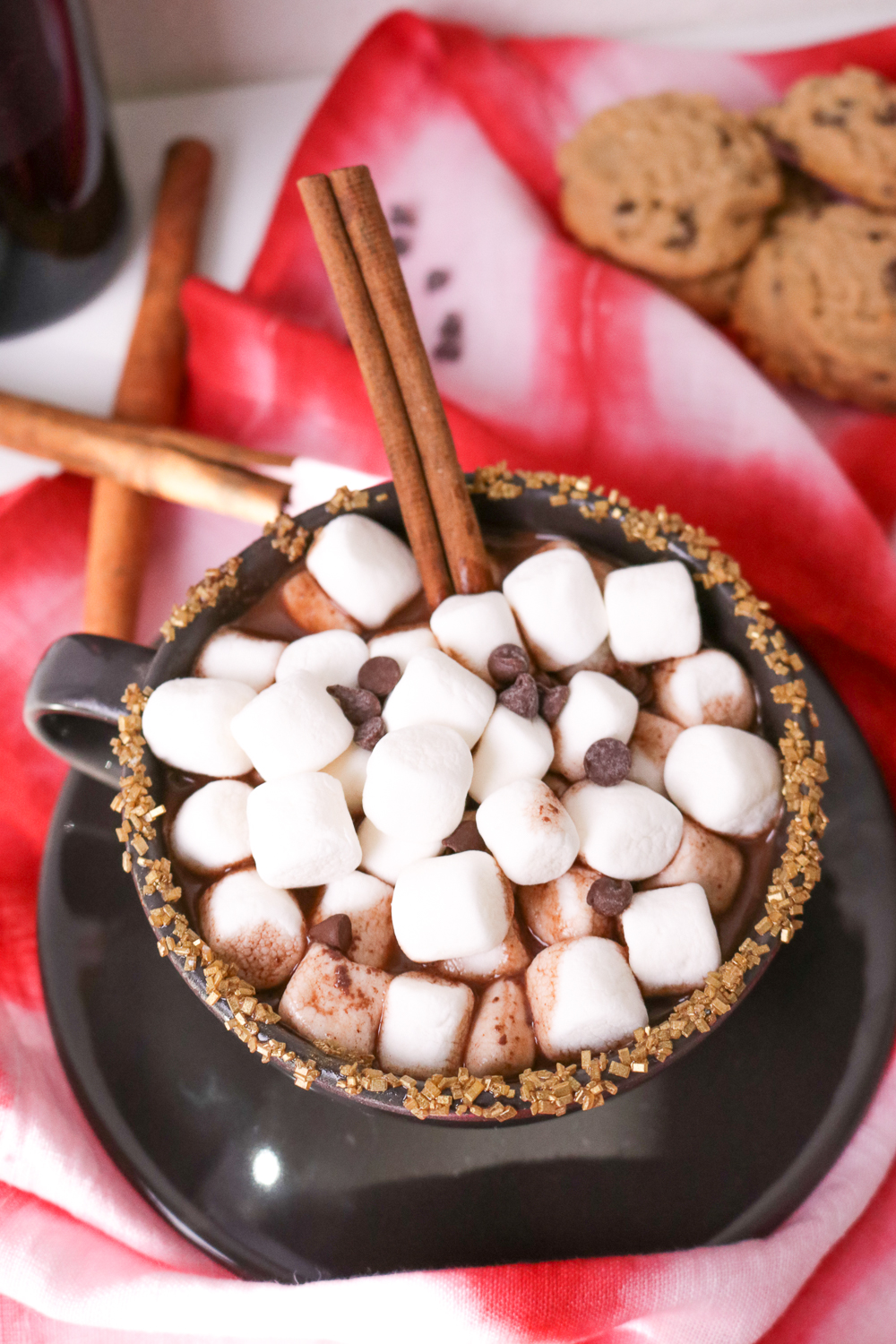 Scroll down for the for the full recipe card ??
You can use your favorite red wine for this, but since you don't outright taste the wine, I would recommend using a cheaper option. Also, this is a heavier hot chocolate recipe because it's made with milk to achieve the smooth, heavier texture, so I recommend drinking small cups of it. I use semi-sweet chocolate chips so that it doesn't come out overly sweet, but you can also substitute milk or dark depending on your preferences. Sweeter wines will add more sweetness to the hot chocolate, so the taste is customizable based on the specific ingredients you use.
Ingredients:
1/3 cup semi-sweet chocolate chips
3/4 cup milk (1 % or 2%)
1/2 cup red wine
Heat the chocolate and milk in a small saucepan over medium heat, stirring occasionally with a whisk until the chocolate is fully melted. Pour in the red wine and continue to mix until hot. Pour into prepared mugs.
Personally, I like my hot chocolate with marshmallows or whipped cream, so I made sure to top this with mini marshmallows and mini chocolate chips (as if it's not decadent enough, ha!) and I lined the rim with gold sprinkles for good measure. I mean, if you're making red wine hot chocolate, you kind of have to step up the presentation, right? Alongside some cookies, this stuff is SO good for an evening treat to warm up.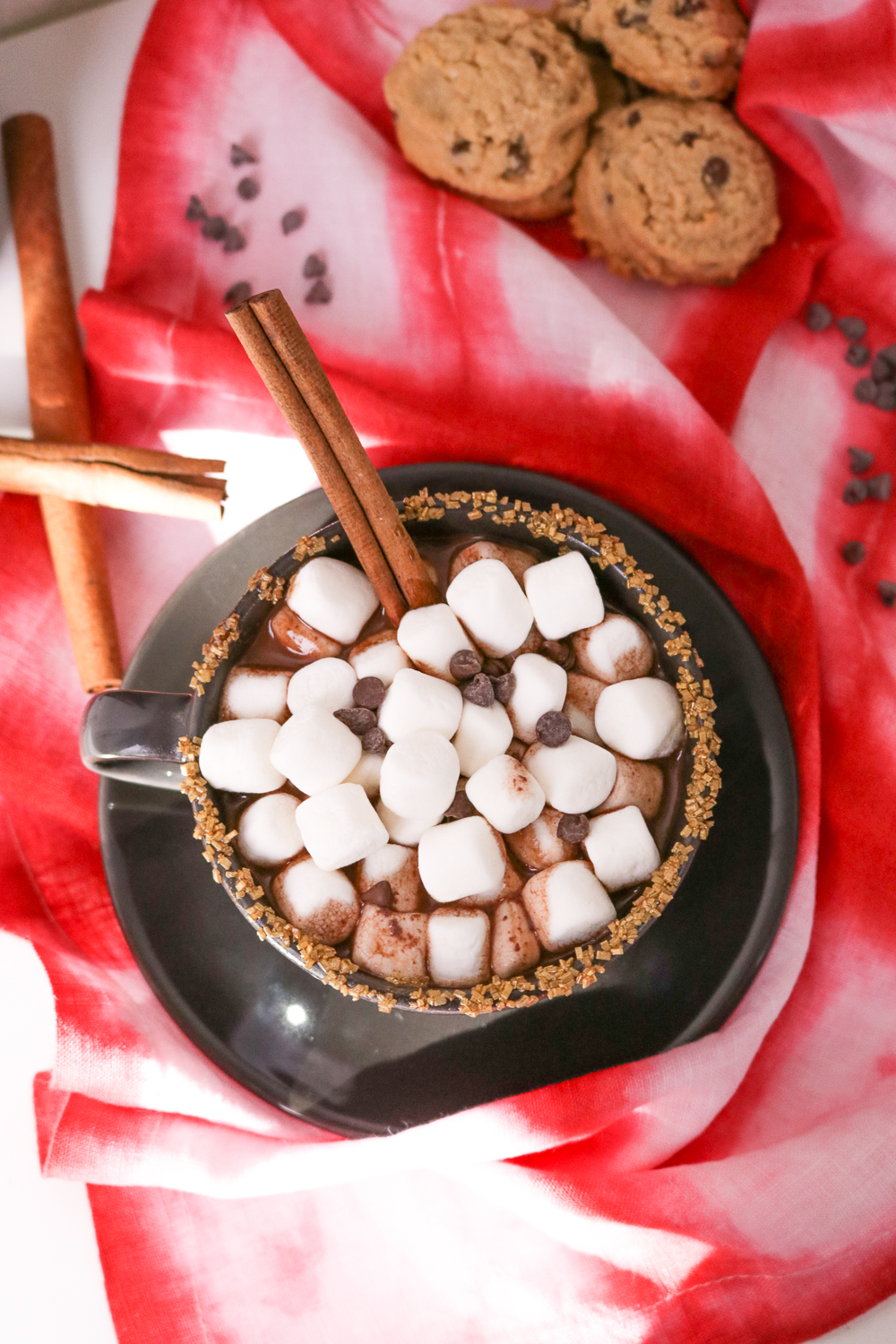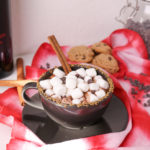 Red Wine Hot Chocolate
2016-12-13 20:04:30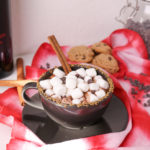 Serves 2
A delicious, thick hot chocolate spiked with red wine
Ingredients
1/3 cup semi-sweet chocolate chips
3/4 cup milk (1% or 2%)
1/2 cup red wine
Instructions
In a small saucepan on medium heat, combine the milk and chocolate chips
Stir often with a whisk until the chocolate is dissolved into the milk
Whisk in the red wine and continue to heat until all ingredients well-mixed and hot
Distribute between two small mugs and top with marshmallows, whipped cream or other toppings
Notes
The type of milk you use will drastically change the flavor, which is why I recommend 1% or 2%
Recipe is very rich, so smaller servings recommended
Club Crafted https://www.clubcrafted.com/