/
Salted Brown Butter Chocolate Chunk Cookies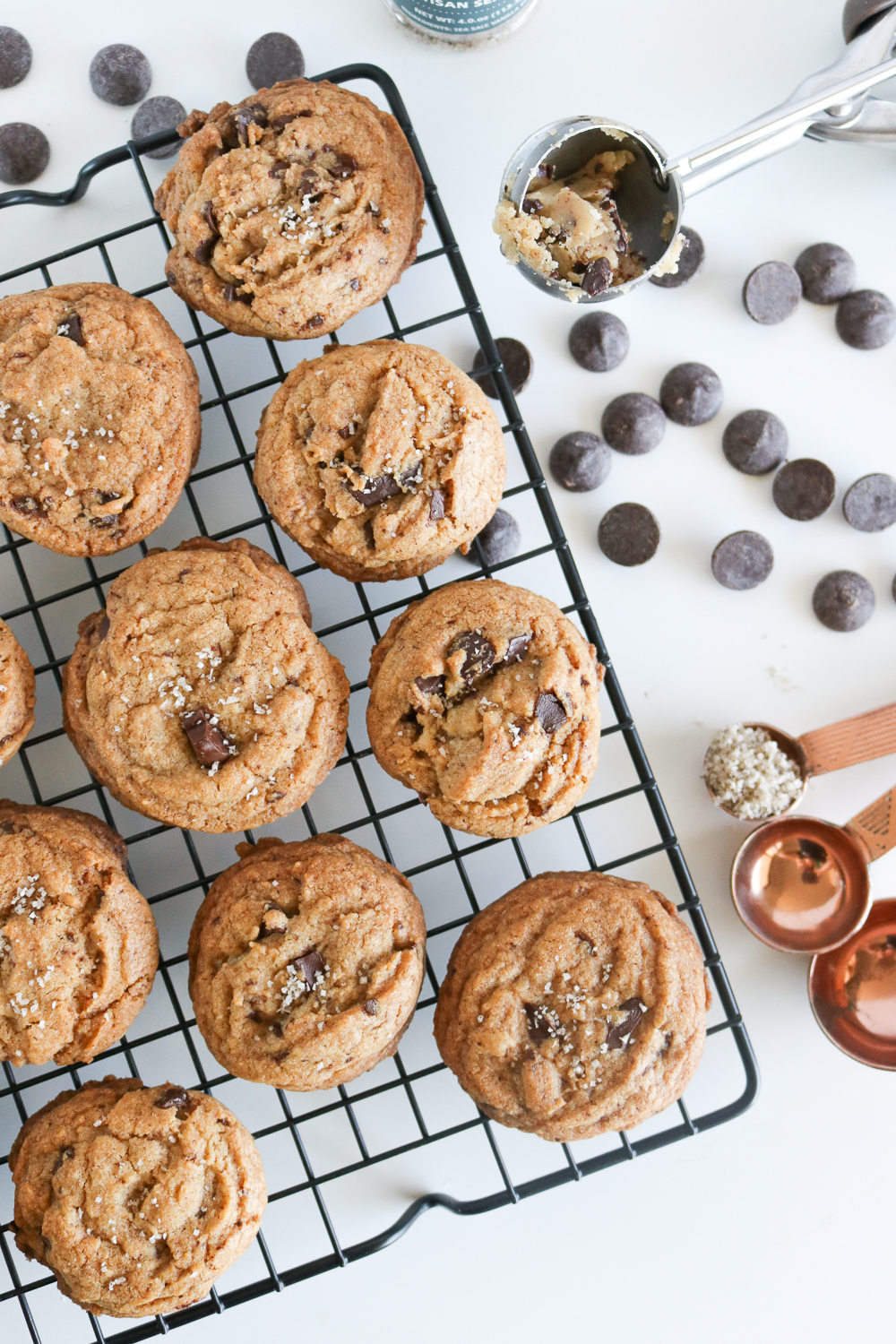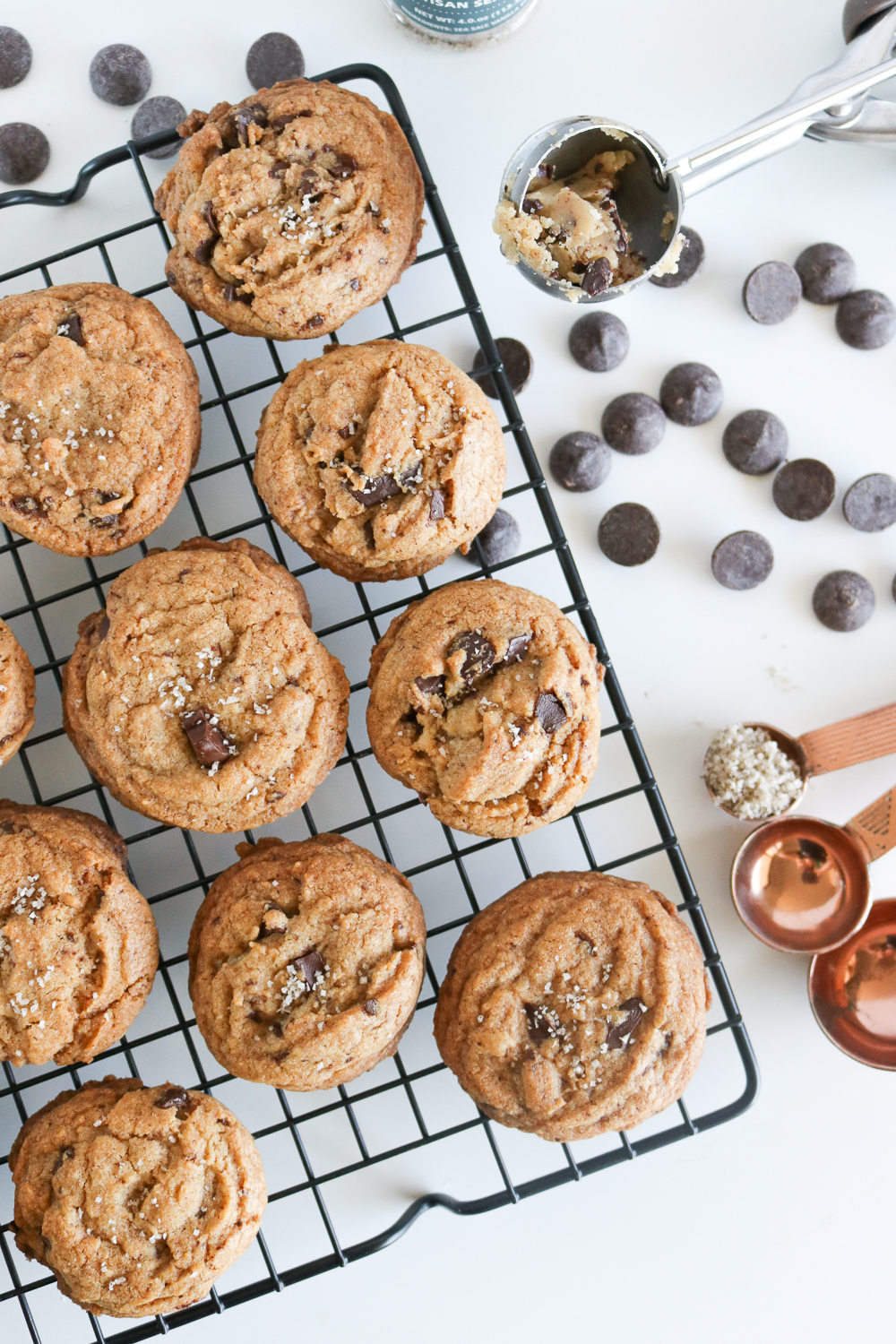 Today, I want to talk about the wonder that is Tahitian vanilla salt. When I was at Renegade Craft Fair in LA last Christmas, I visited my usual favorite shops, including Laguna Salt Company. It's one of my favorites and I've bought several flavors from her over the years, but this time I tried the Tahitian vanilla salt and fell in love.
I've baked with it a few times now, and I thought it was time I share one of my recipes with you guys. These salted brown butter chocolate chunk cookies are what my dreams are made of. I ate about half the dough all by myself before I could work up the self control to actually bake the cookies.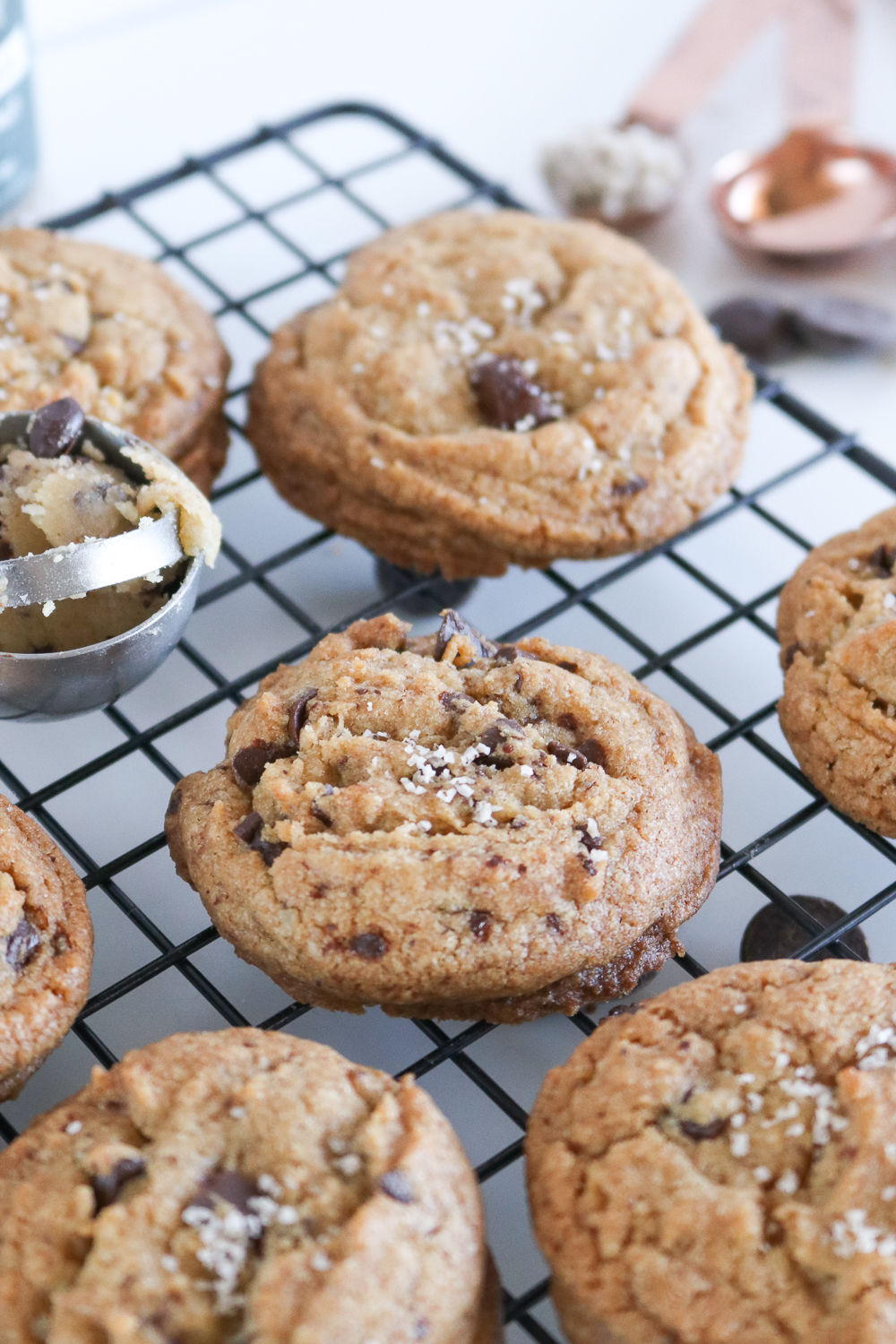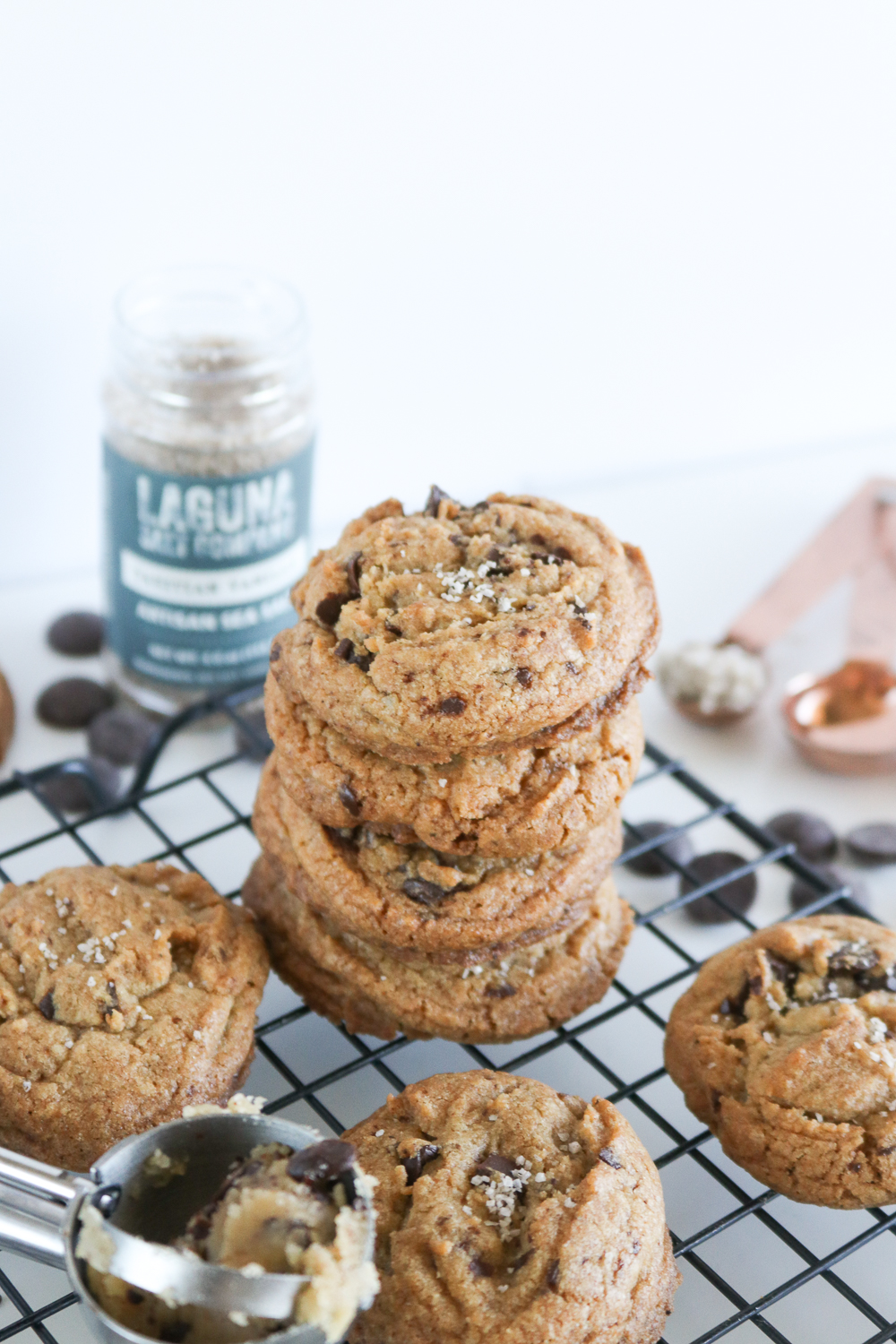 I probably say stuff like that all the time here on the blog, but I mean it even more this time. While these cookies may not be one of my fun, colorful recipes, they are one of the most delicious. You will not regret trying them, especially if you're a fellow salt lover. This has the perfect combo of sweet and salty and even a little nutty.
Scroll down for the full recipe card! ??
You can certainly use regular sea salt for this recipe, but I used my Tahitian vanilla salt and feel that it's part of the reason I enjoy them so much.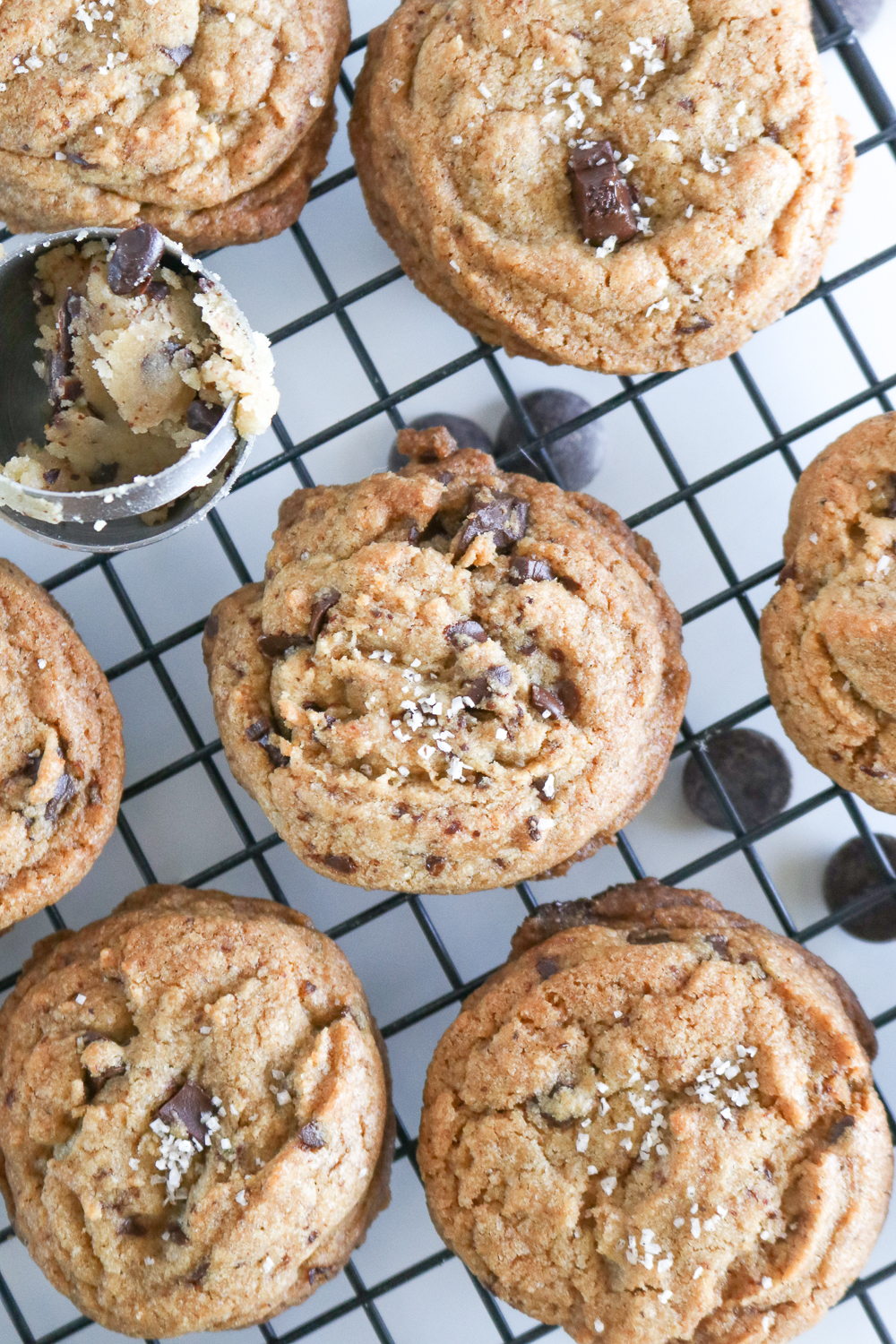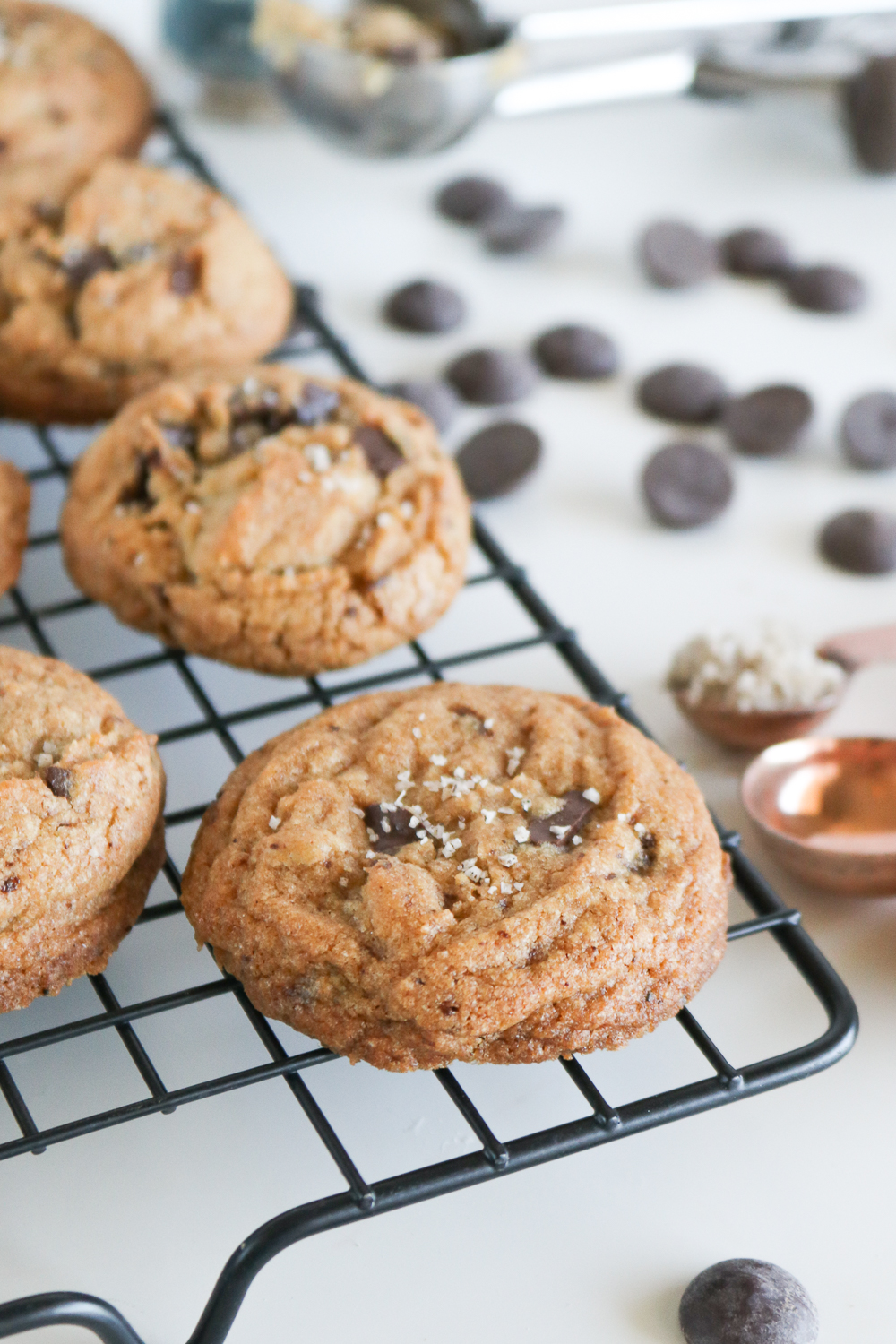 In addition to the salt, the brown butter is extremely important to the flavor of these cookies and I love the smell as much as the flavor. A while back, I shared my recipe for brown butter pumpkin cookies, but I have to say I like these better. The brown butter pairs really well with the salt and chocolate flavors.
You can also use any type of chocolate or other add-ins that you'd like. I think toffee would be delicious in this recipe as well. Personally, I loved the combo of semi-sweet and dark chocolate, chopped into chunks and added to the dough. Chopping chocolate like that rather than using chocolate chips gives you a variety of sizes in each cookie, which I prefer.
If you make these, I hope you love them as much as I do!
BTW, no this isn't sponsored, I just really love salt…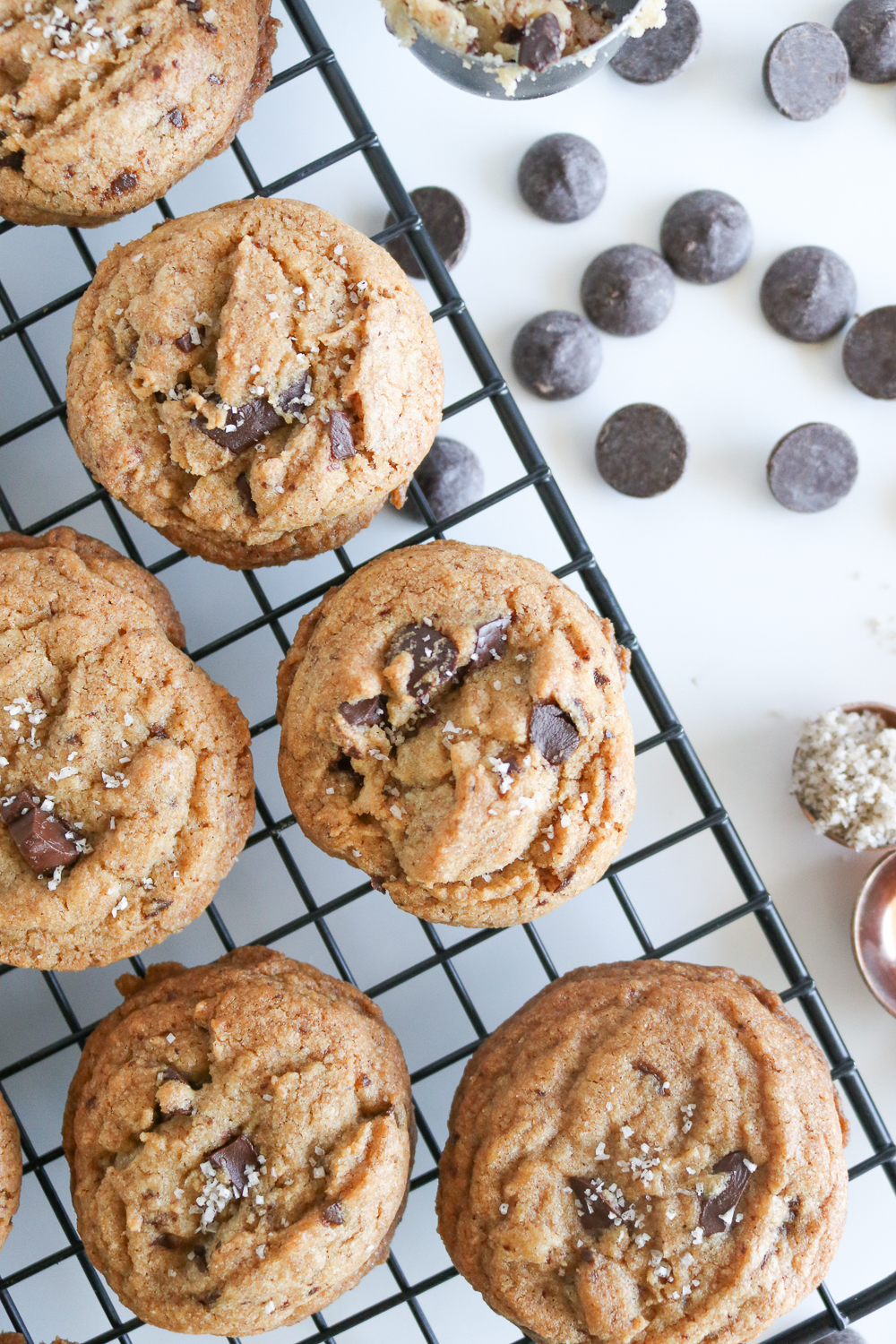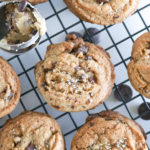 Salted Brown Butter Chocolate Chunk Cookies
2017-03-07 10:22:25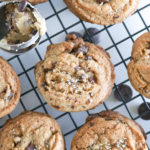 A delicious recipe that used brown butter, chocolate and Tahitian vanilla salt to create cookies full of flavor
Ingredients
1/2 cup butter, melted and browned
1/2 cup brown sugar
1/3 cup granulated sugar
1 egg, room temperature
1 tsp vanilla extract
1 1/4 cups all-purpose flour
1/2 tsp cornstarch
1/2 tsp baking powder
1/2 tsp baking soda
1/4 tsp salt (I recommend Tahitian vanilla salt)
4 oz. semi-sweet or dark chocolate, chopped
Tahitian vanilla salt or sea salt (for sprinkling)
Instructions
First, melt the butter in a small pot on low heat. Once melted, increase to medium, stirring often with a whisk or spatula. The butter will bubble and small brown bits will form on the bottom of the pot. When it reaches a brown color and emits a nutty aroma, the brown butter is ready. Pour into a large mixing bowl and set aside to cool completely for about 30 minutes
Preheat the oven to 350 degrees F and line two baking sheets with a silicone mat or parchment paper
In a separate bowl, combine the flour, cornstarch, baking powder, baking soda and salt and set aside
Once cool, use a paddle attachment on a mixer to mix in the sugars until well combined.
Mix in the egg followed by the vanilla.
Slowly add in the dry ingredients until just combined and stir in the chocolate chunks by hand until well distributed
Use a spoon or cookie scoop to drop spoonfuls of dough onto the prepared baking sheets
Bake for about 10 minutes until the edges barely begin to brown and the middles are soft Remove and immediately sprinkle with salt and let cool for 5 minutes before removing from the sheet
Club Crafted https://www.clubcrafted.com/