/
Easy Funfetti Milkshake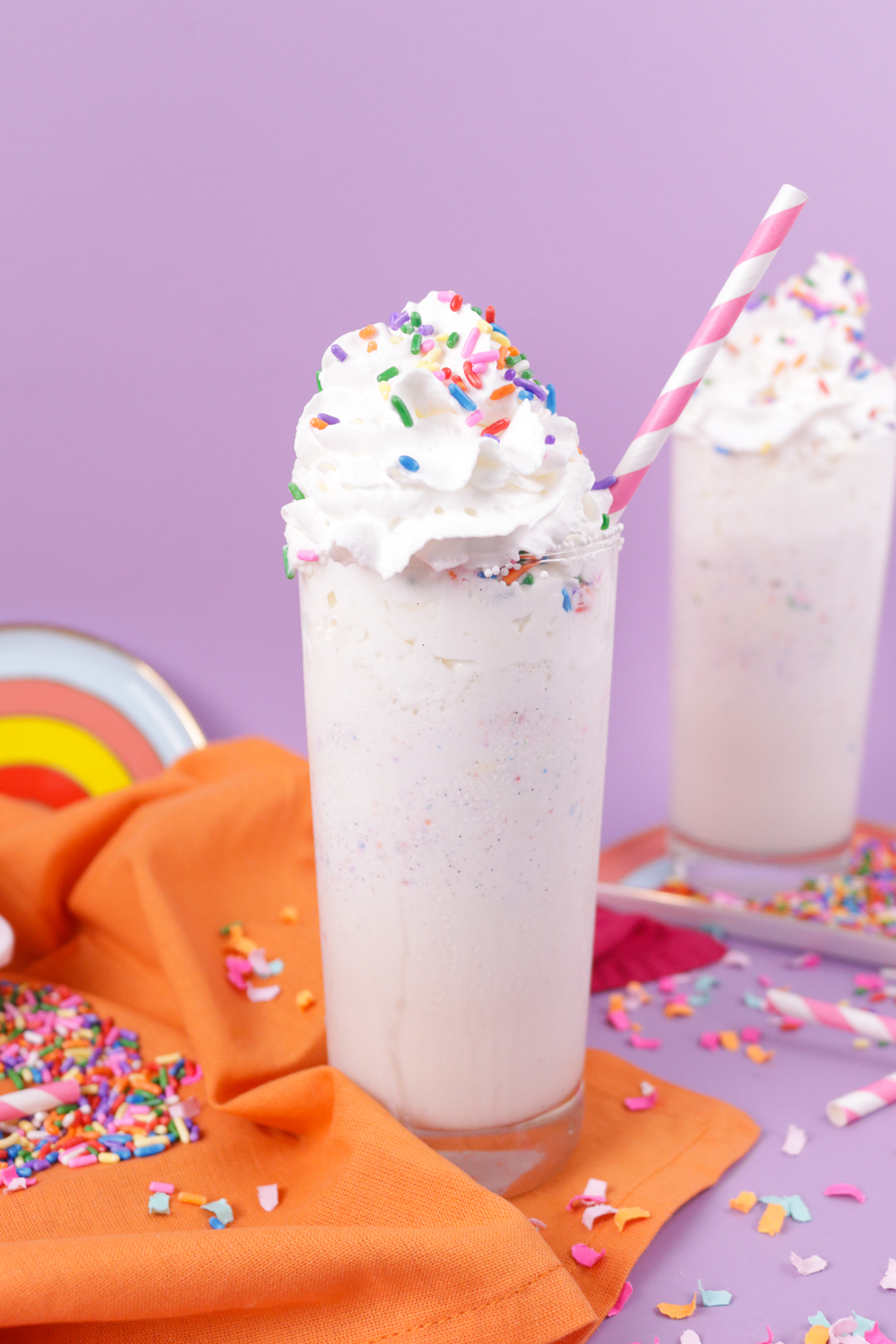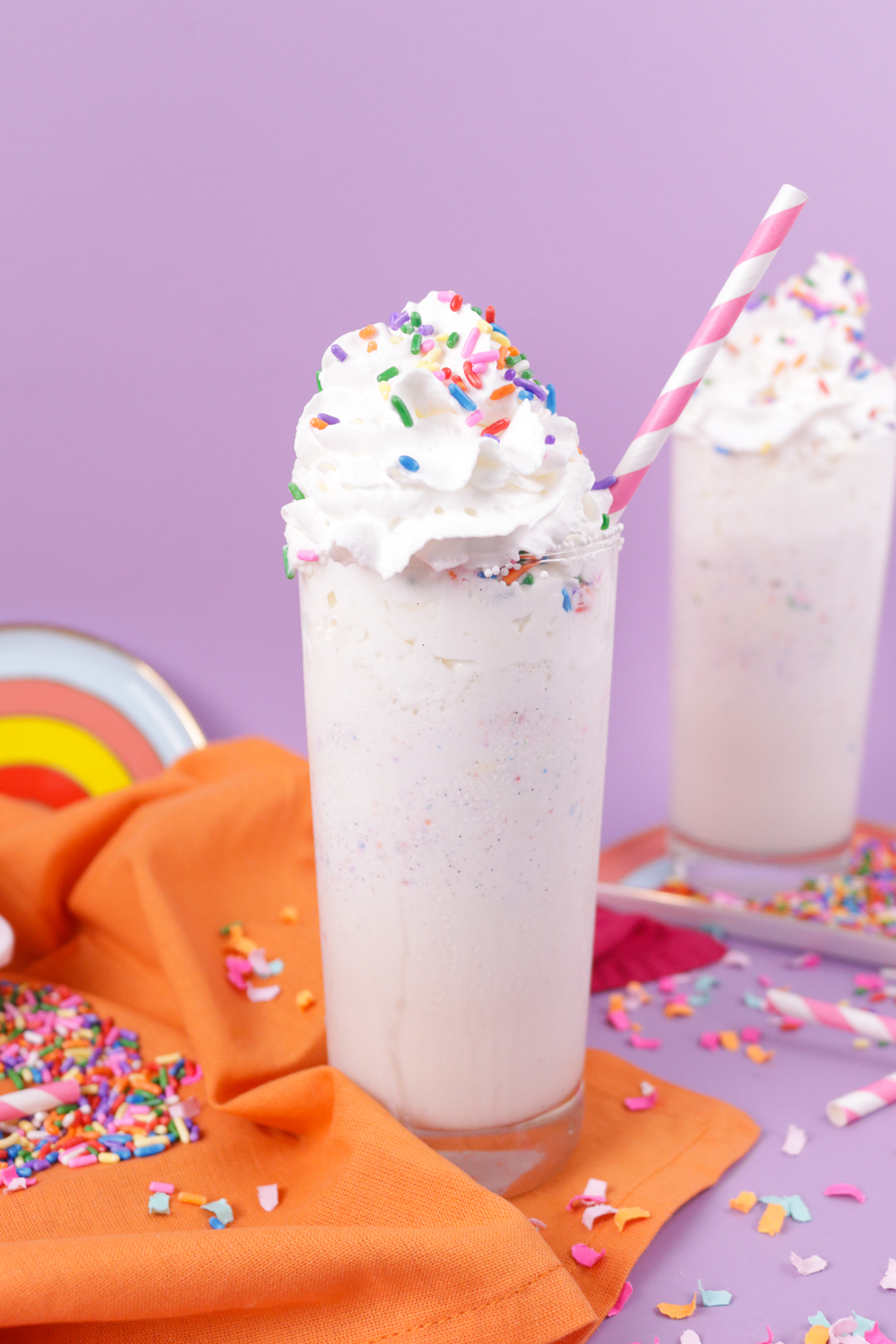 I will always be in the mood for a milkshake. Always. Even if it's freezing outside.
You know I don't lie to you guys, so I'll tell you why I'm sharing the recipe for this yummy funfetti milkshake today. While it's delicious and and colorful and super easy to make, it is not what I planned to make for you. This is actually Plan B after my attempt at making rainbow milkshakes failed miserably and I still had half of a tub of ice cream left.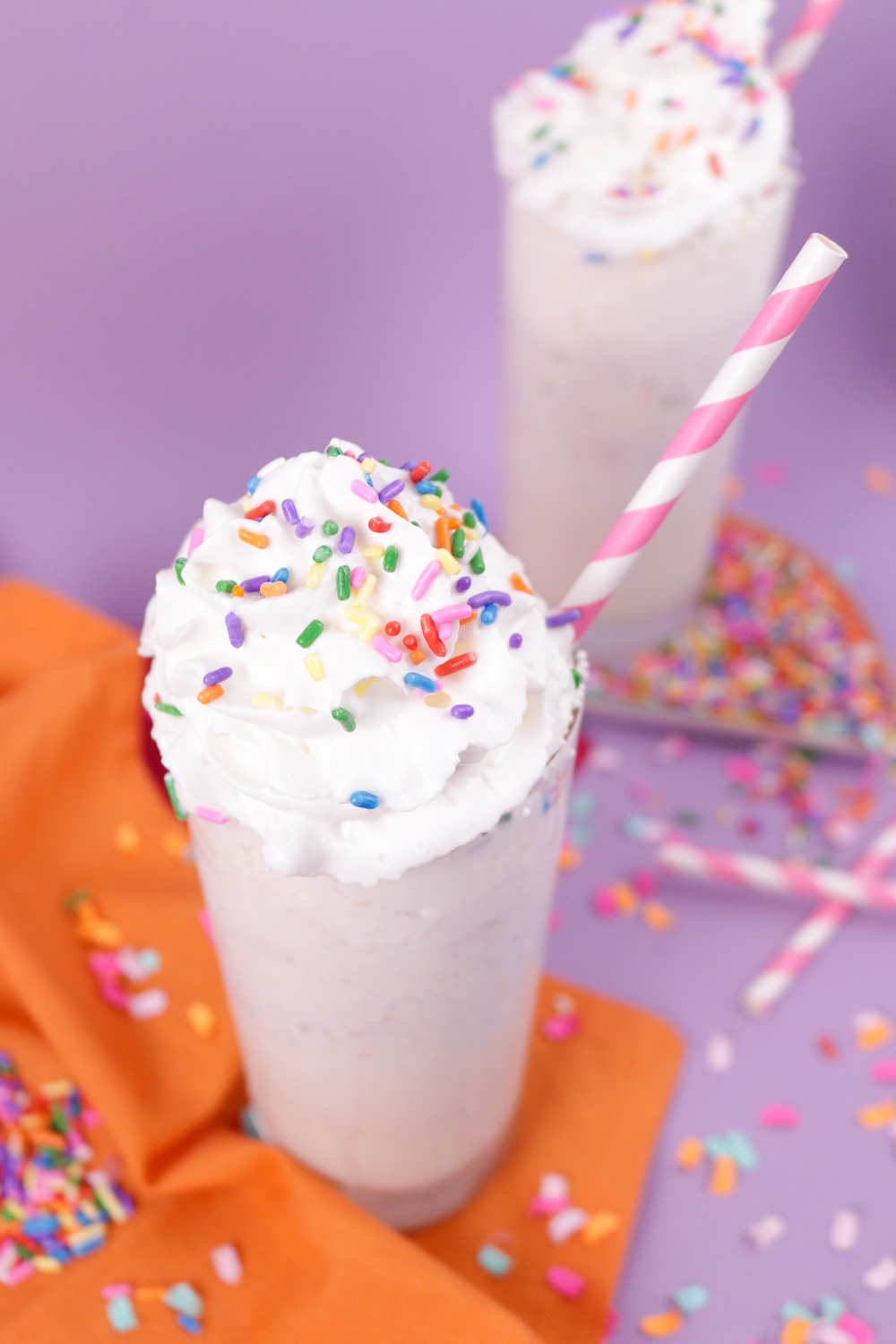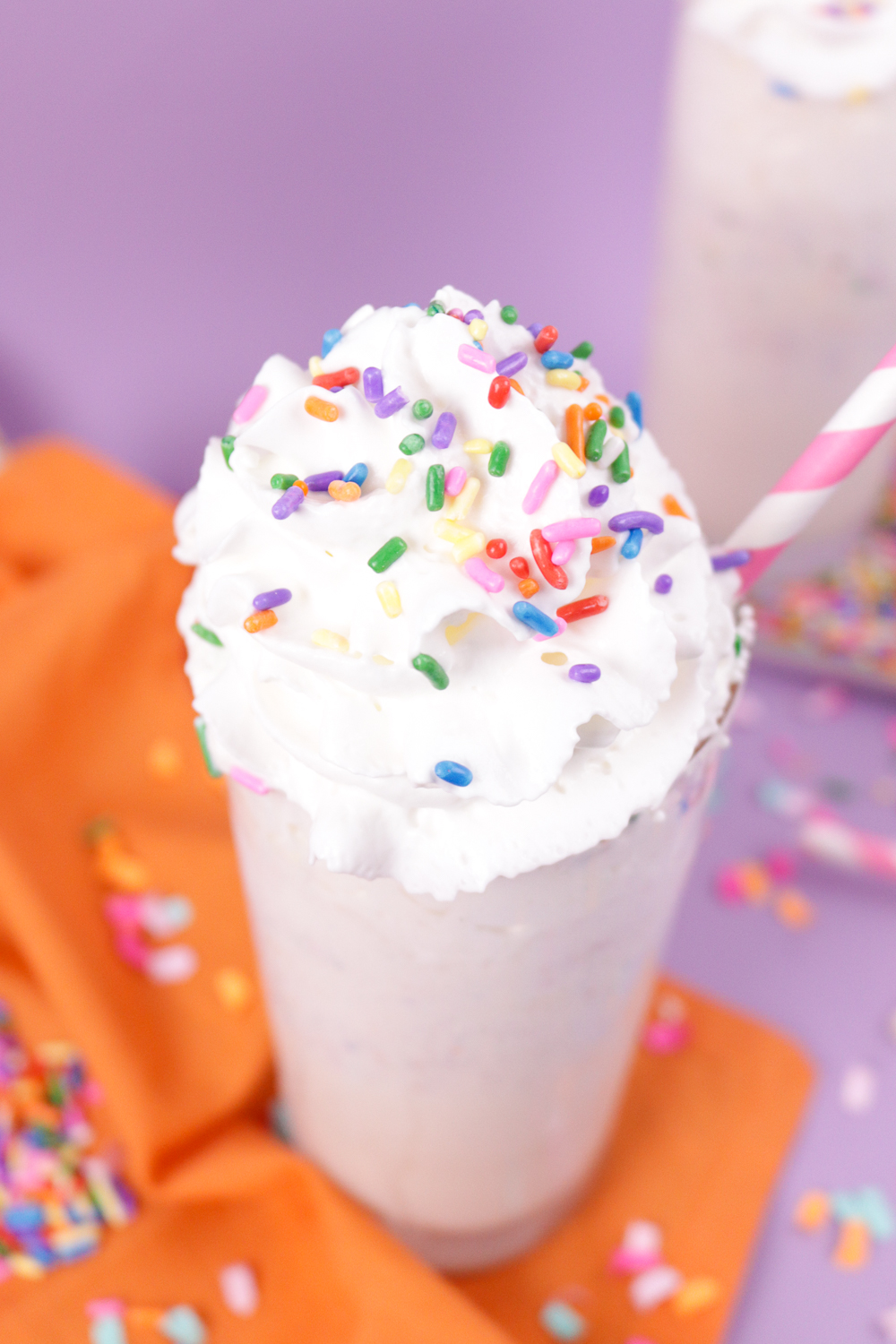 Isn't that just how life goes?
Despite this not being my original plan, I'm happy to say it worked out and I happily enjoyed eating not just one but both of these milkshakes after the photos were taken. After all, I was not about to waste ice cream. That's against the rules in my household.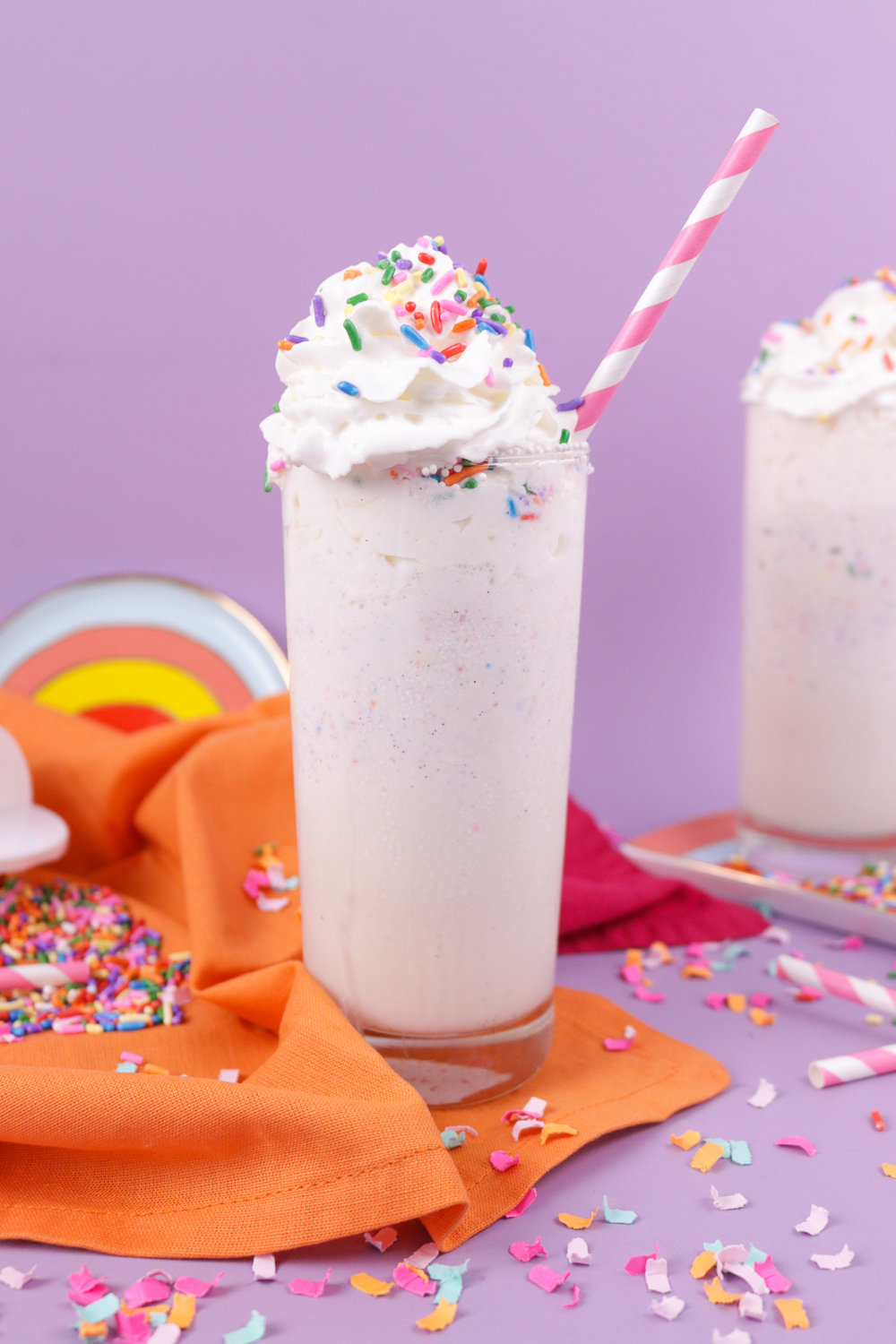 If you're ever looking for a good go-to milkshake recipe, this is a good one to try! I've made many milkshakes in my life and this recipe is my favorite. The trick is to add both vanilla extract and a bit of granulated sugar to the ice cream and milk. It makes it sweeter (since the milk reduces sweetness overall) and the vanilla extract makes the flavor much stronger. You can do this no matter what type of ice cream you're using to make a milkshake.
Of course, I threw in sprinkles to make a funfetti milkshake worthy of the blog, and the whipped cream is literally the "icing on the cake," you might say. You can really never go wrong with a milkshake! Maybe one of these days I can get that rainbow milkshake to work out, and then I'll happily share this recipe again with a new spin. Stay tuned!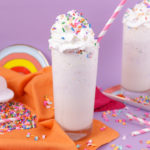 Funfetti Milkshake
2017-03-07 10:01:09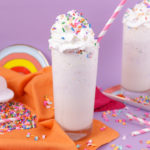 A delicious and easy-to-make funfetti milkshake made from classic vanilla ice cream and rainbow sprinkles
Ingredients
4 cups vanilla ice cream (high quality)
1 tsp vanilla extract
2 tbsp granulated sugar
1 1/2 cups milk
1/2 cup rainbow sprinkles
Whipped cream (topping, optional)
Instructions
Combine vanilla ice cream, vanilla extract, granulated sugar, milk and sprinkles in a blender and blend for about one minute until smooth
Add more or less milk to reach desired consistency
Pour milkshake into a tall glass and top with whipped cream and additional sprinkles if desired
Club Crafted https://www.clubcrafted.com/