/
Candy Floss Cupcakes (Cotton Candy Cupcakes)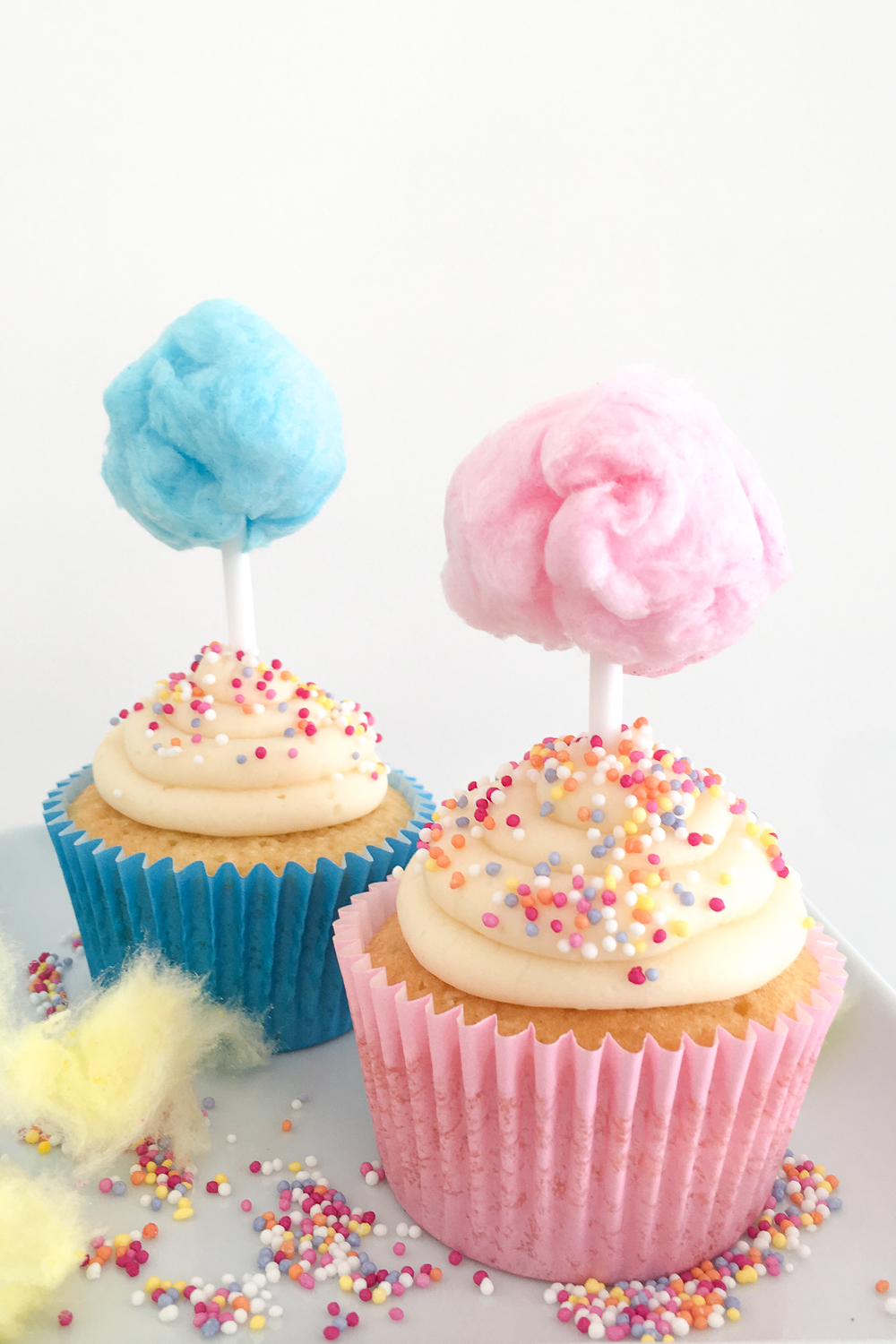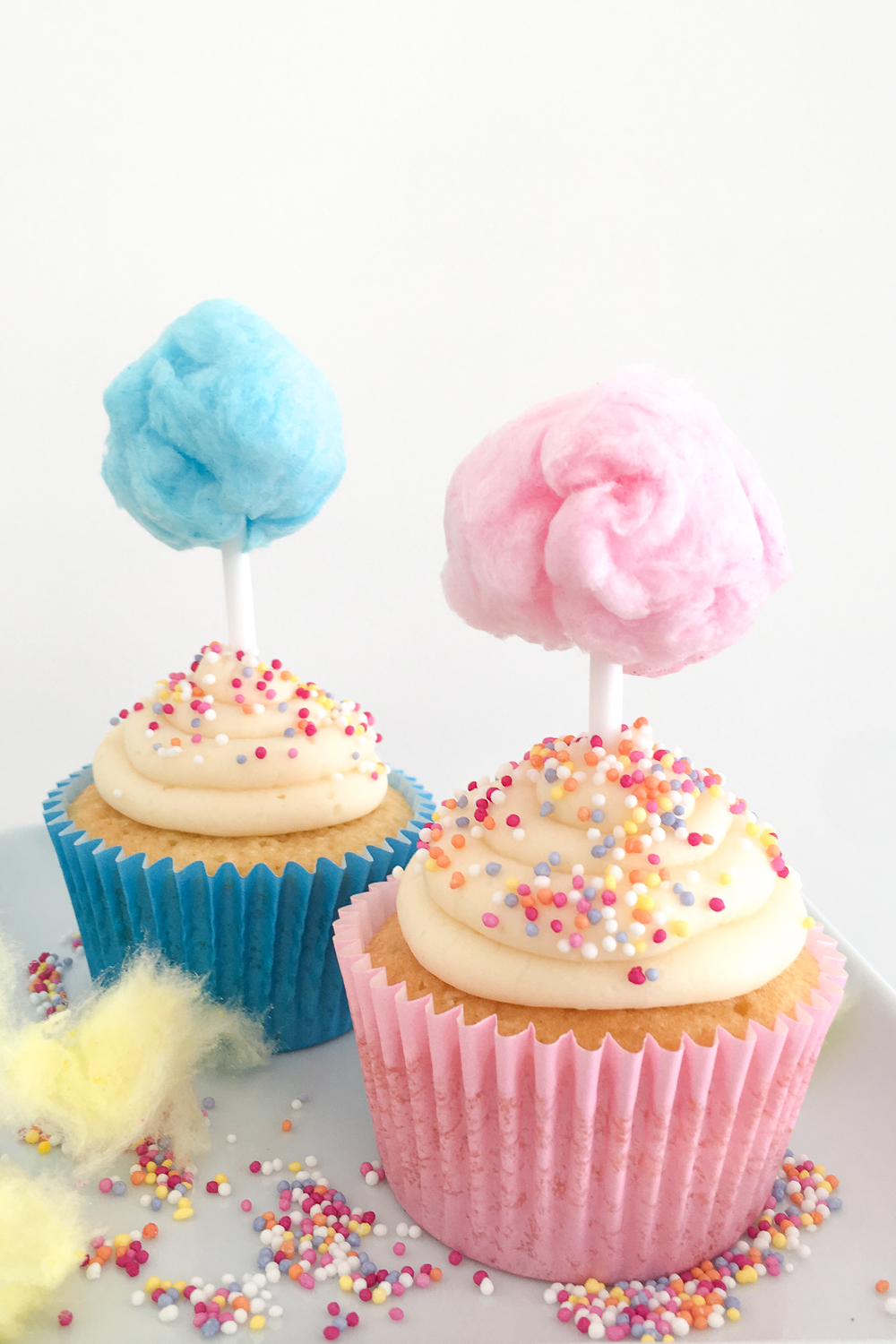 Hey guys! I'm really excited to welcome a new contributor to the blog today! Hardip Sohal of Love Cakes is here to share a super cute cupcake recipe and decorating tutorial for candy floss cupcakes, also more commonly known by Americans as cotton candy cupcakes.
Scroll down for the full recipe card! ??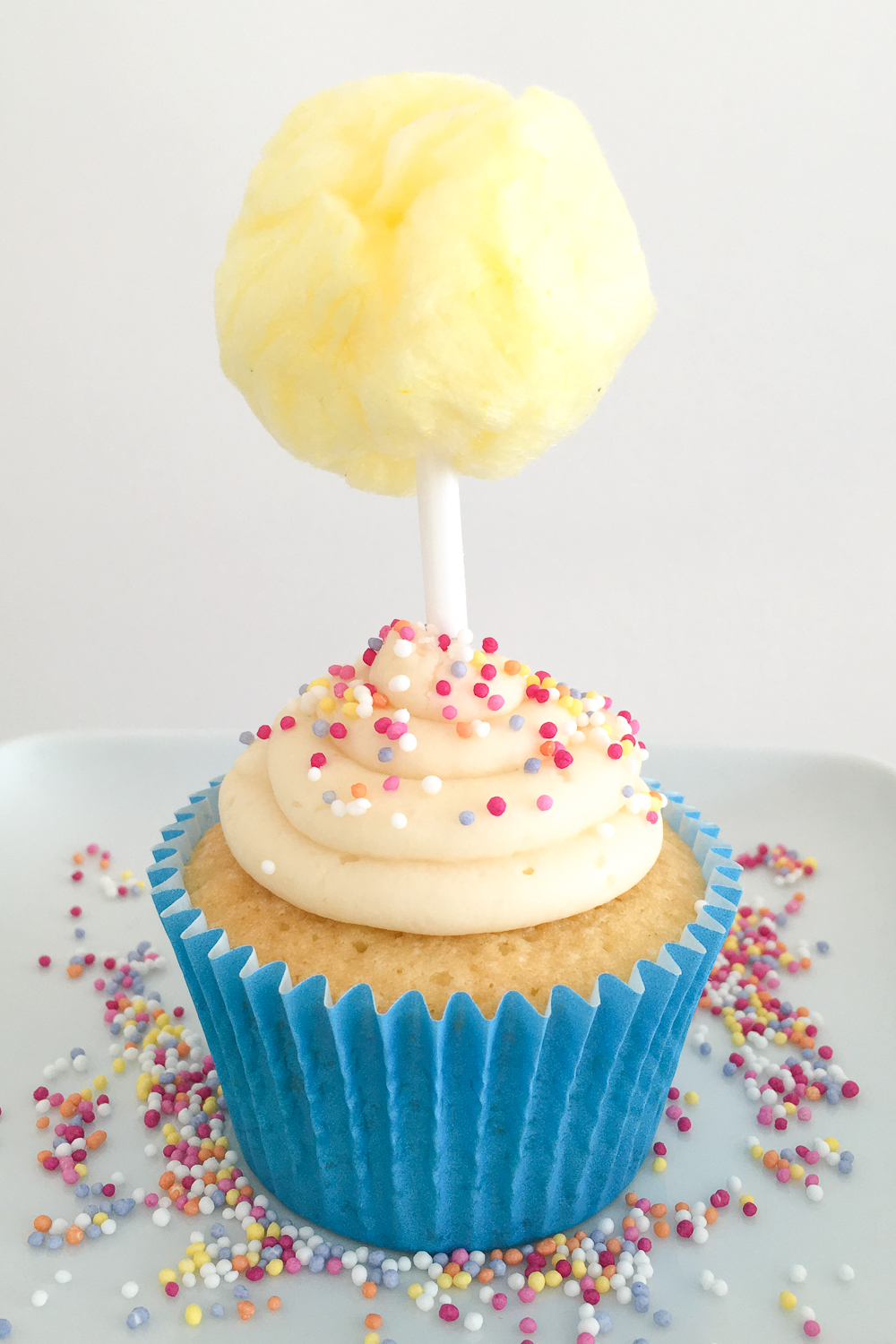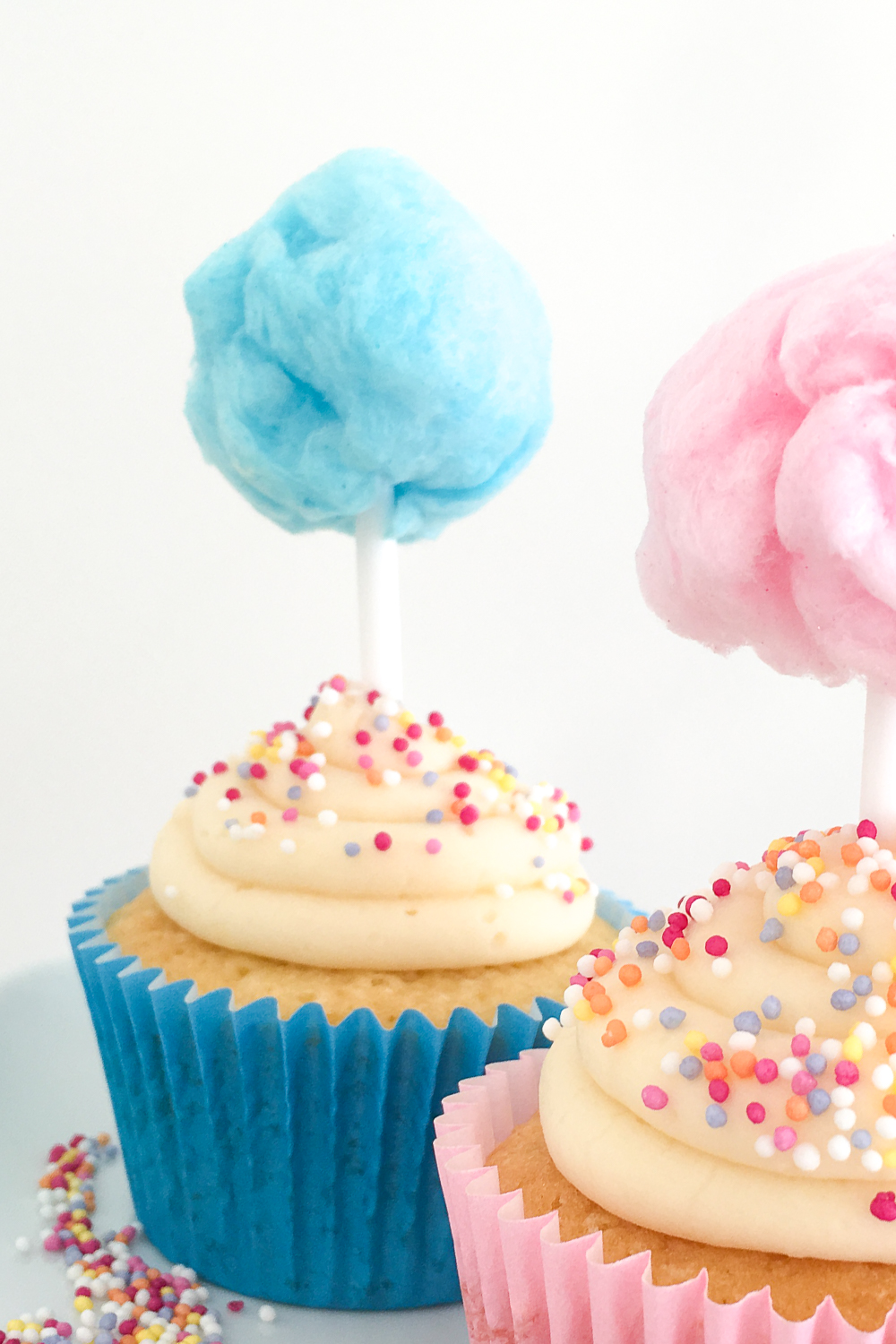 Brighten up your party with these fantastically fun candy floss cupcakes! Also known as cotton candy, the addition of this spun sugar is a wonderfully easy way of transforming your cupcakes into a magical treat for children (and big kids!).
Candy floss is widely available in supermarkets and on-line, in a variety of colours, so you can be as creative and vibrant as you like.
Supplies:
12-hole cupcake baking tray
12 cupcake cases
Piping nozzle (for these we have used Wilton tip 10)
Disposable piping bag
12 lollipop sticks
1 box of shop bought candy floss (or if you're feeling really adventurous, make your own! There are many candy floss machines available to purchase inexpensively, and they do a great job.)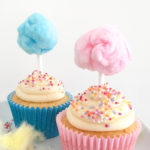 Candy Floss Cupcakes (Cotton Candy Cupcakes)
2017-01-26 10:12:37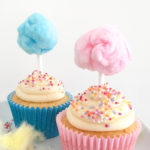 Sweet, fun candy floss cupcakes, also known as cotton candy cucpakes, made with vanilla cake, flavored frosting and topped with candy
For the cupcakes
4oz unsalted butter (at room temperature)
4oz caster sugar
4oz self-raising flour, sifted
½ tsp baking powder, sifted
½ tsp vanilla extract
2 medium eggs
For the buttercream
3oz butter, at room temperature
8oz icing sugar, sifted
1 tsp vanilla
2-3 tsp milk
coloured sprinkles
For the cupcakes
Pre-heat oven to 140 degrees C (300 degrees F)
Add all ingredients for the cupcakes to a medium-sized mixing bowl and whizz with an electric whisk until creamy
Divide mixture evenly between the cases and bake in the centre of the oven for 15-20 minutes until golden brown on top and a skewer inserted into the centre comes out clean
Allow to cool completely on a wire rack
For the buttercream
In the mean time, get started on the buttercream icing. Using an electric whisk, cream the butter in a medium mixing bowl
Sift in the icing sugar and combine using a metal spoon, add the vanilla and milk, then beat gently using an electric whisk for a few minutes
Spoon the icing into a piping bag fitted with your chosen nozzle
When the cakes have cooled, pipe the buttercream on top using a spiraling motion and top with a few pinches of sprinkles (you may find it easier to dip the cupcakes gently upside down into a small bowl of the sprinkles)
Next, insert a lollipop stick into the centre of each cake. Roll a small amount of candy floss very gently between your palms and slot onto the top of the stick (do this stage just before serving to prevent the candy floss from melting)
Club Crafted https://www.clubcrafted.com/