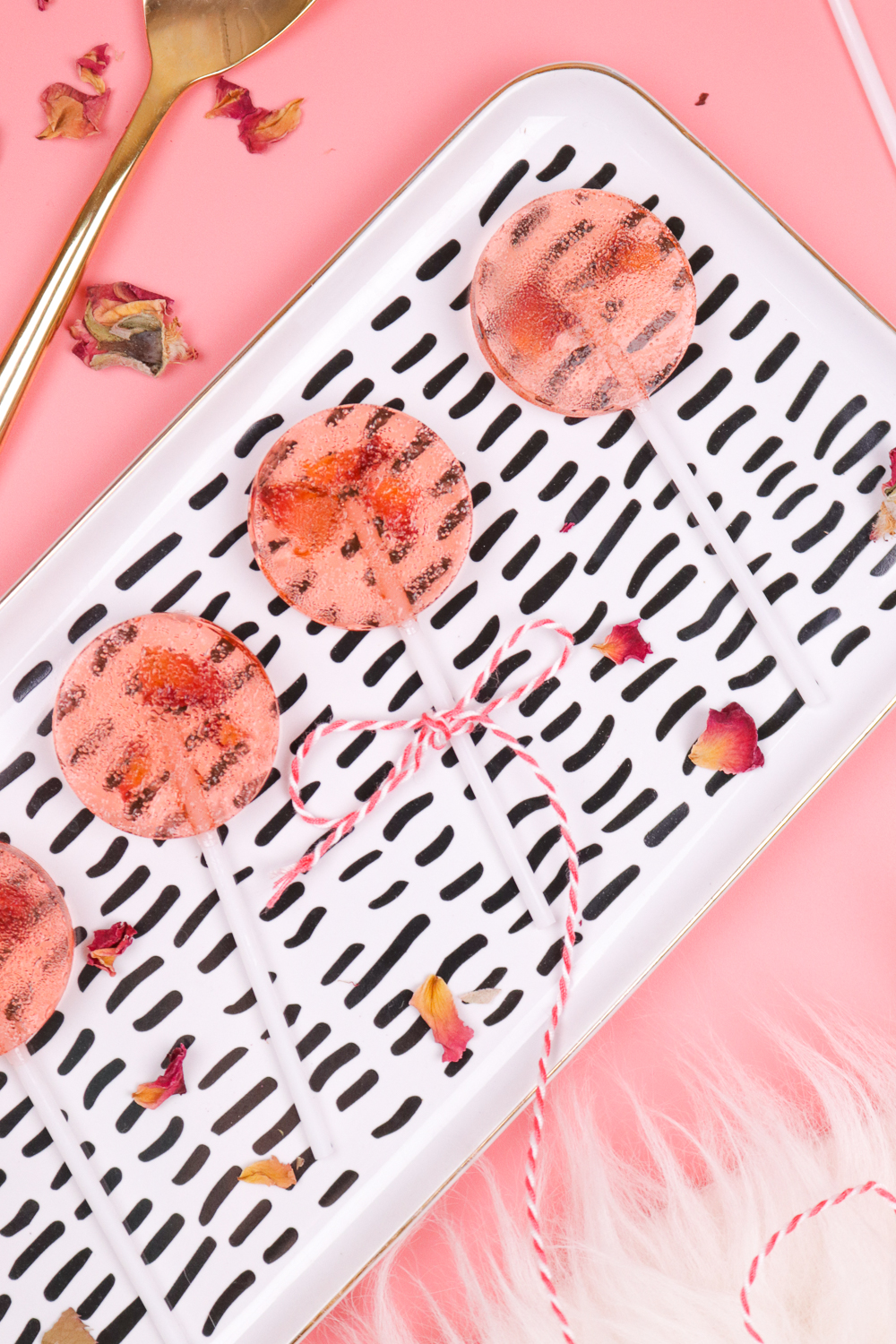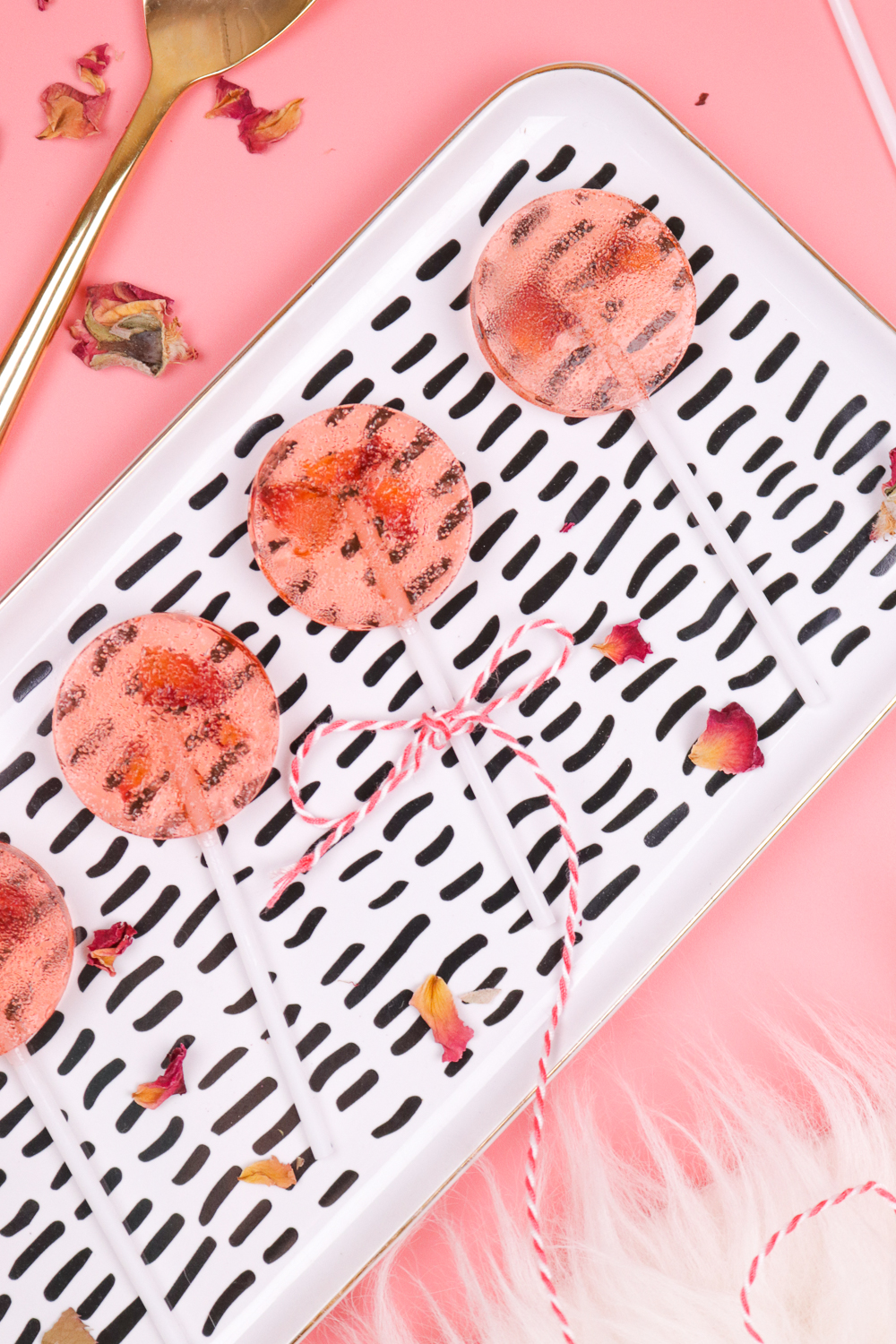 I'm a total sucker for roses. While I prefer the look of other flowers, I LOVE the scent of roses. It's the base of my favorite perfumes and it's the reason I grew to love things flavored with rosewater. It tastes so light and elegant, and the smell is my favorite! I decided to play around with rose flavoring after I made a rose simple syrup for mixing with cocktails, and I ended up making a beautiful batch of rose lollipops complete with sprinkles of rose petals and gold luster dust.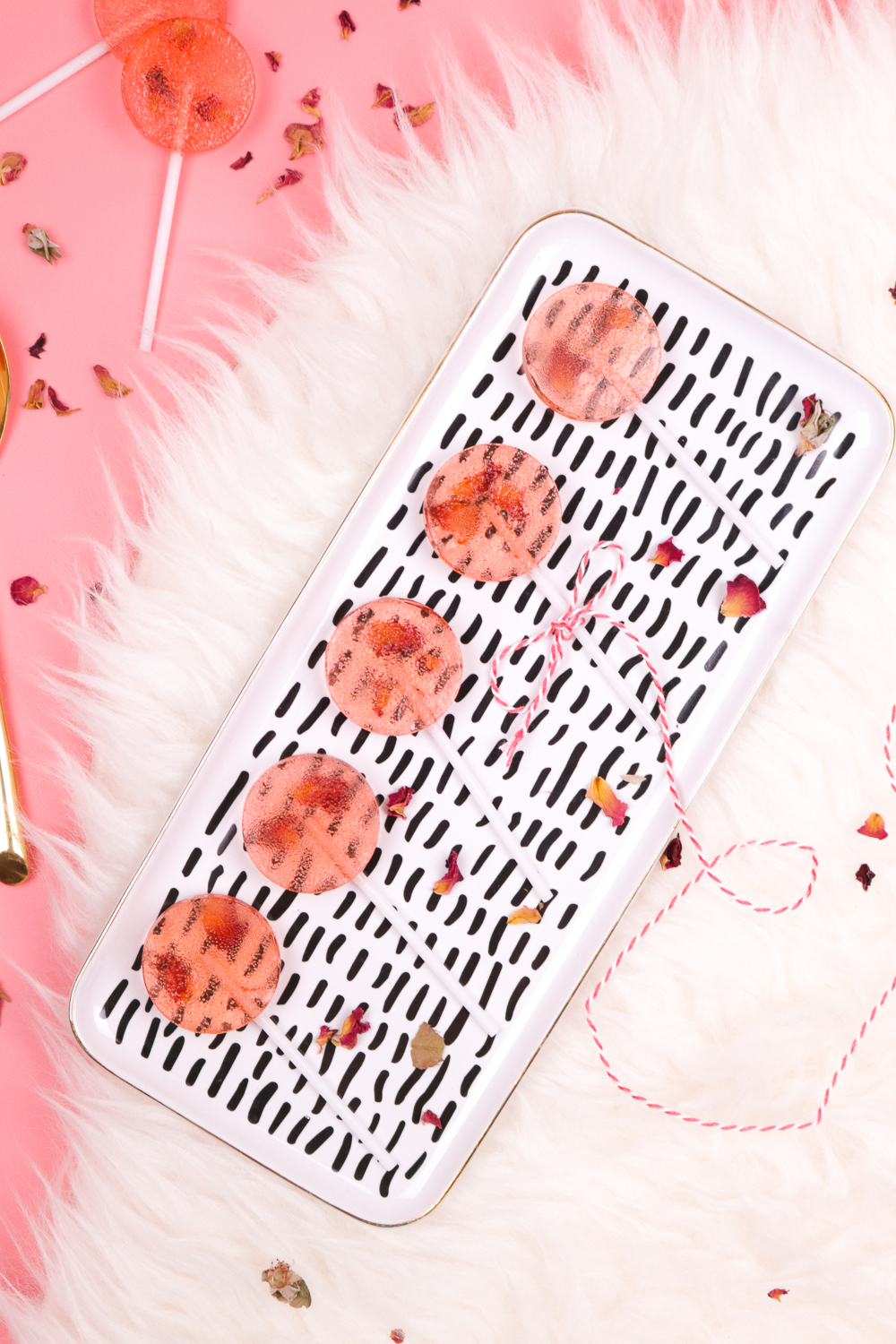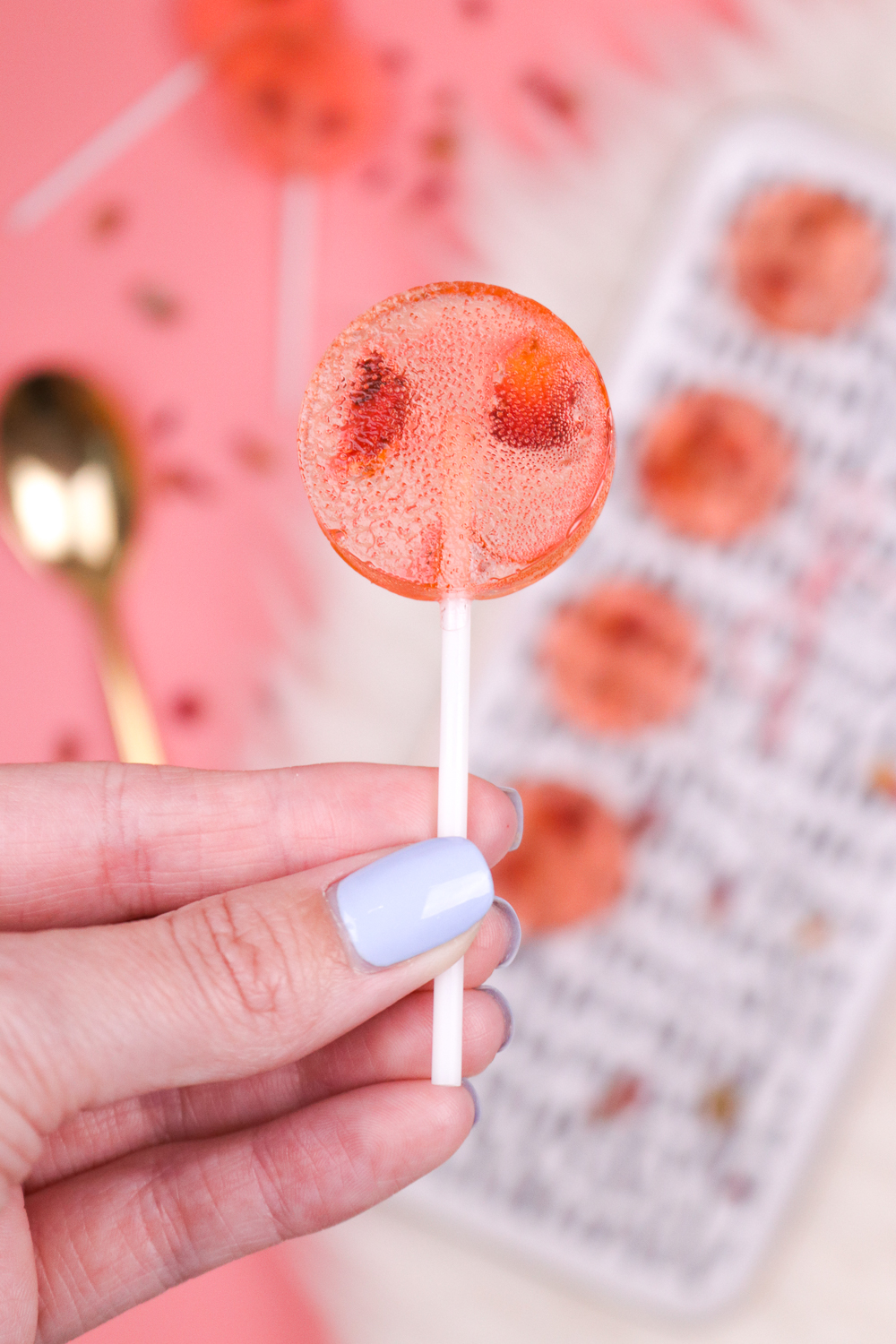 I knew lollipops could be beautiful, but I didn't expect it to be so easy to make them look pretty. Needless to say, I was pleasantly surprised! These would be perfect for elegant parties or weddings (I think I just planned my future wedding favors?) and you can easily package lollipops individually to give out. Simply place small plastic bags over the candy and tie with a bow.
I promise lollipops aren't as simple as they seem if you have the right tools – make sure you invest in a candy thermometer and a lollipop mold. Neither are very expensive (I've linked to the exact items I used). If desired, you can substitute store bought rose syrup or rosewater rather than make your own, but I did include recipes to make them yourself if you want to save a little money. They may be difficult to find in your average grocery store, but you can purchase both on Amazon. Like I mentioned, rose syrup is just a simple syrup, so it's great to have on hand for cocktails and other drinks!
Now, let's make some lollipops!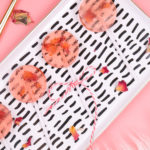 Rose Lollipops
2017-01-19 11:37:38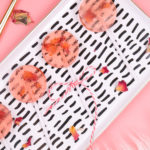 Light, flavorful lollipops flavored with rose and made with rose petals
Ingredients
1 cup sugar
¼ cup light corn syrup
½ cup water
1 tsp rosewater
1 tsp rose syrup
Culinary grade rose petals
Instructions
Lightly spray a lollipop mold with cooking spray and lay lollipop sticks in the mold
In a small saucepan on the stove, heat the water, corn syrup and sugar
Attach a candy thermometer and heat until it reaches 300 degrees (hard crack stage)
Remove from heat and stir in rosewater and rose syrup (it may crackle due to the temperature difference, so be careful)
Pour into a measuring cup with a pour spout
Carefully pour the candy into the prepared lollipop molds
Sprinkle with additional rose petals if desired, pressing into the candy lightly with an extra stick
Lightly tap the mold on the countertop to release air bubbles
Set aside to cool and harden completely before removing from the mold (about 20 minutes)
Notes
If you want a deeper color, add 1 drop of pink gel food coloring
Club Crafted https://www.clubcrafted.com/