/
A Rainbow of Dip Ideas for Summer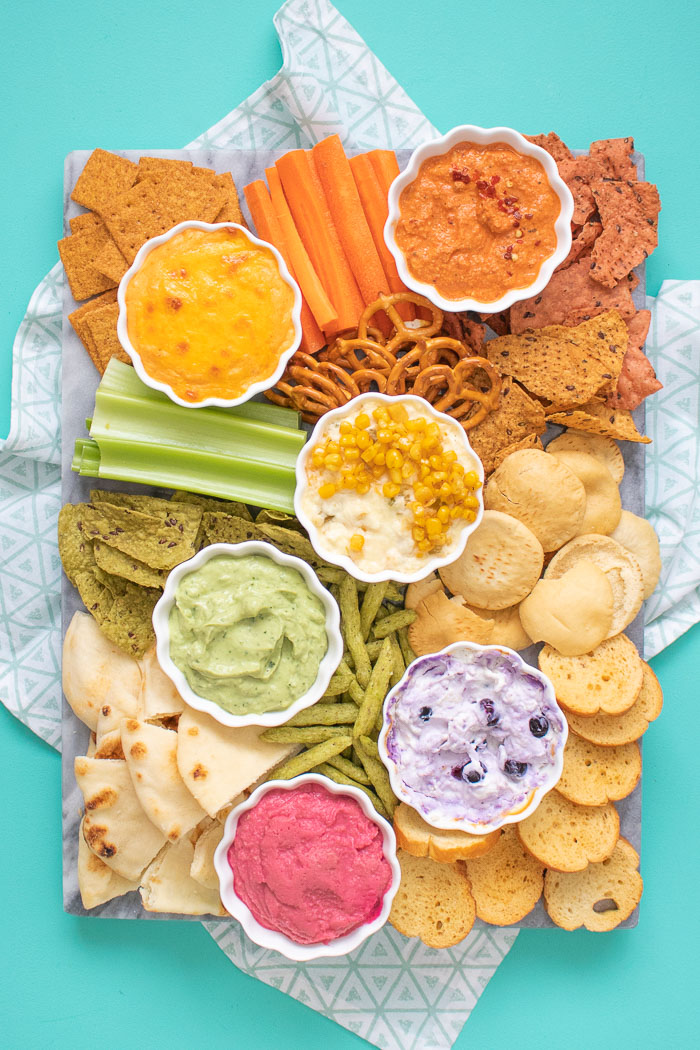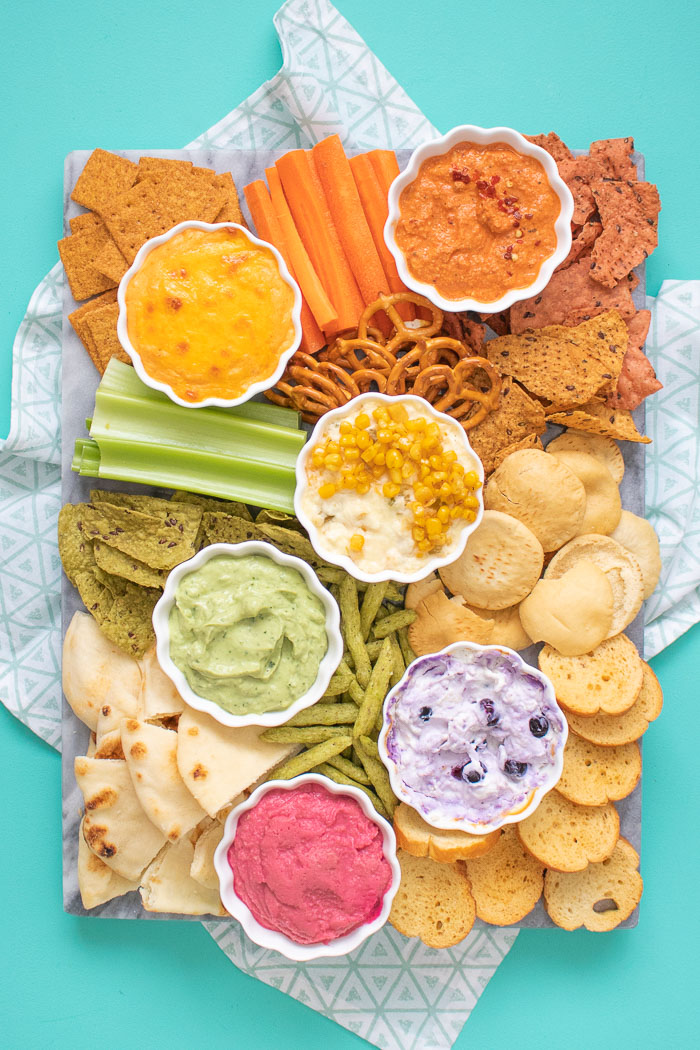 What's a party without a rainbow platter? After creating this rainbow cheese plate for Sarah Hearts (still one of my favorite projects, btw), it got me thinking about other types of rainbow food arrangements. I'm that girl at a party that stands right next to the chips and dips and doesn't move, so I decided to channel my love of all things crunchy with dip into a new food project, creating this amazing RAINBOW of dip ideas for you to make this summer. I came up with all six dip recipes to fit the colors of the rainbow as closely as possible while making sure there was some variety between each one. This is surely one of my favorite entertaining ideas I've ever tried, and I think every occasion needs a dip platter this magical from now on. Move over, charcuterie plates!
These SIX dip ideas are perfect for summer and adding a natural rainbow to your food platter!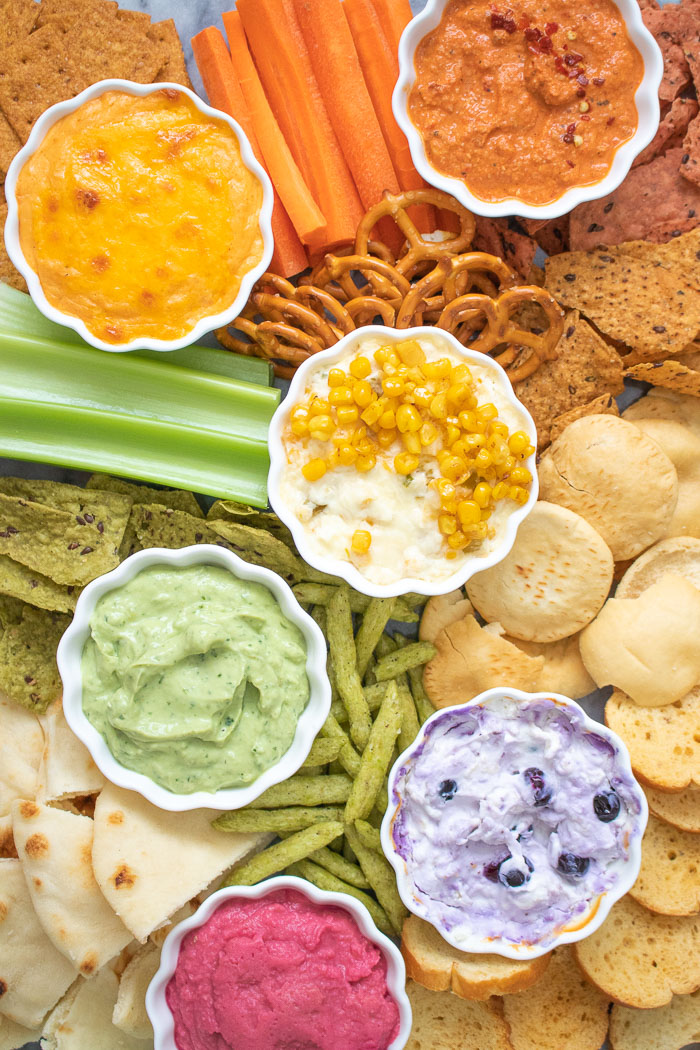 First up, let's talk arrangement, dip idea pairings and logistics. I used a large marble pastry board for setting up my dip platter because you will need something pretty large to accommodate all this food. I made dips that covered a variety of tastes, and my personal favorites ended up being the avocado cilantro chip (great for veggies!) and the roasted red pepper dip (great with just about anything!), which were both unbaked. Of the six dip ideas, three recipes are baked and three are raw. Surprise, surprise, the baked ones have cheese! However, they also have fruits or veggies in them.
Dipping Ideas:
Veggie sticks
Colorful tortilla chips
Pita or naan bread
Pita chips
Harvest Snaps peas
Crackers
Pretzels
Toasted French bread
Use dip recipes and dipping snacks that fit a color scheme, and place them close to the dips you recommend pairing them with. Arrange the dip in a general rainbow formation and enjoying trying a little bit of everything!
Keep scrolling for all SIX recipes 👇🏼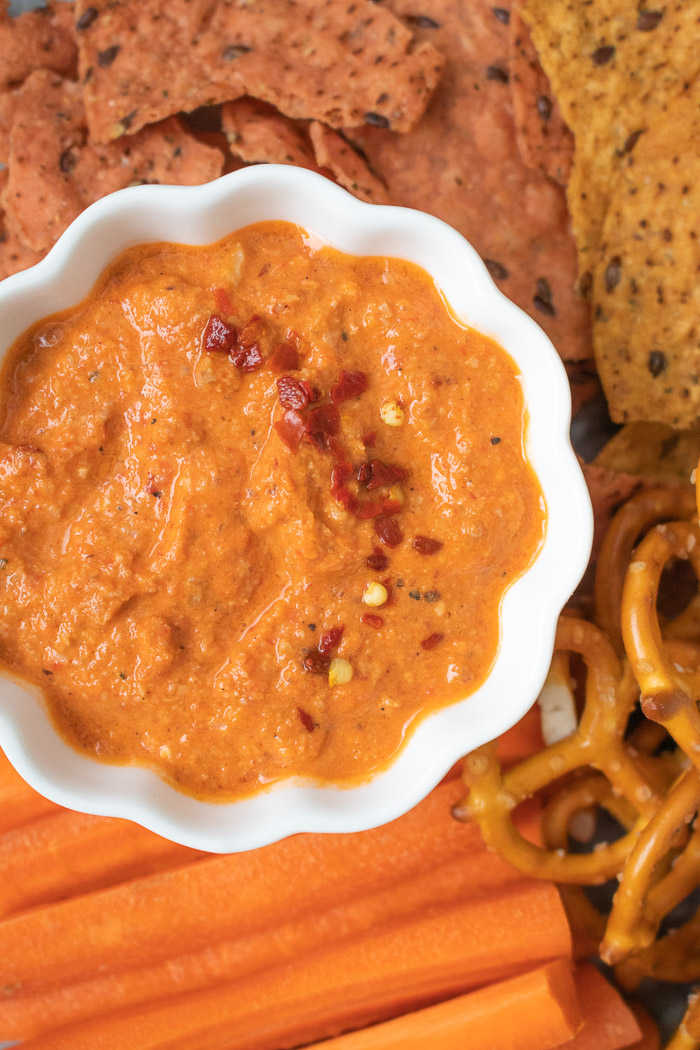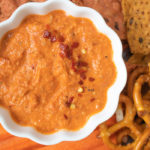 Roasted Red Pepper Dip
2018-08-07 09:50:53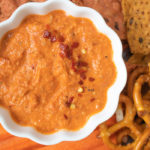 Ingredients
1/4 cup walnuts
2 tbsp breadcrumbs
1 clove garlic, minced
2 tbsp olive oil
2 tsp lemon juice
1/2 tsp cumin
Pinch red pepper flakes, plus more for topping
Instructions
Add all ingredients to a food processor and process until smooth
Club Crafted https://www.clubcrafted.com/