/
Naturally Pink Beet Crackers for Valentine's Day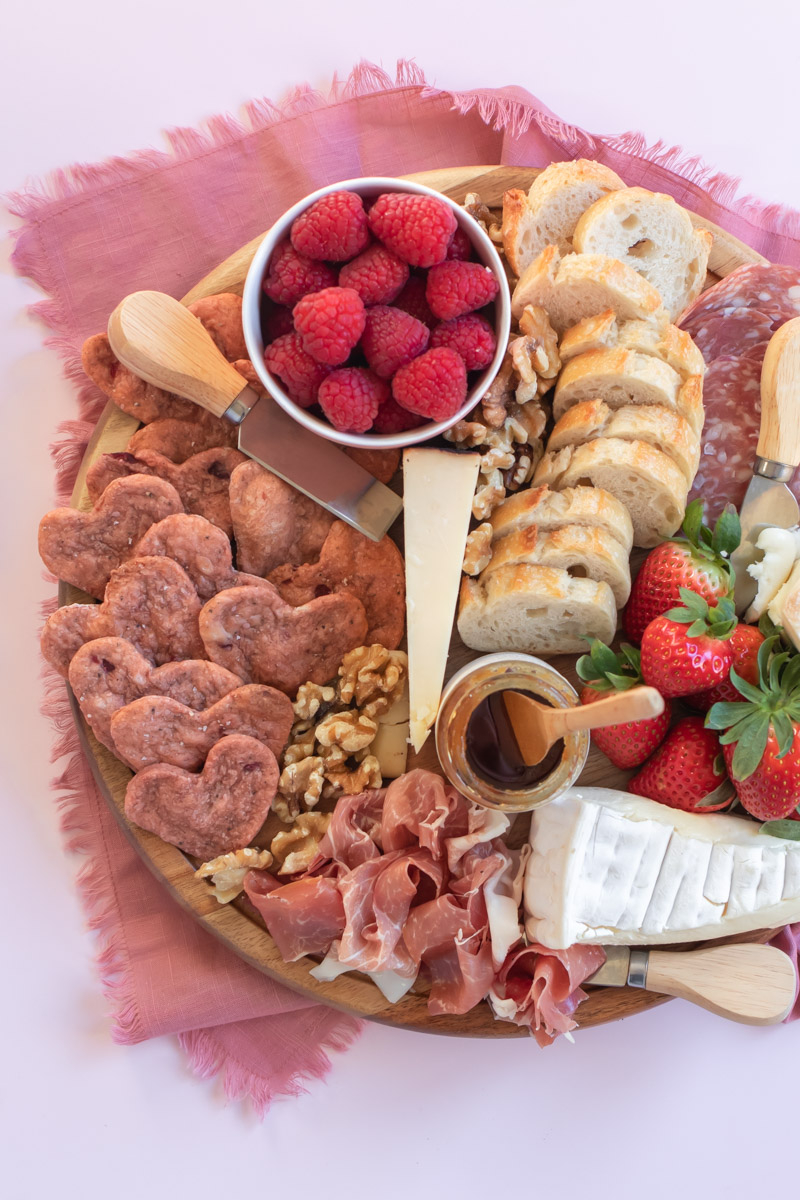 I've seen some of the cutest Valentine's Day cheese boards, so I decided to make own with a batch of naturally pink beet crackers shaped like hearts. Homemade crackers are surprisingly easy to make! Plus, as far as eating vegetables goes, this is probably my preferred method. I mean, I can add cheese, meats, honeys, jams and YUM! Making these beet crackers is a colorful way to dress up a charcuterie board for Valentine's Day or Galentine's Day. With plenty of salt and pepper added to the dough for flavor, these homemade crackers are a tasty mix of sweet and salty.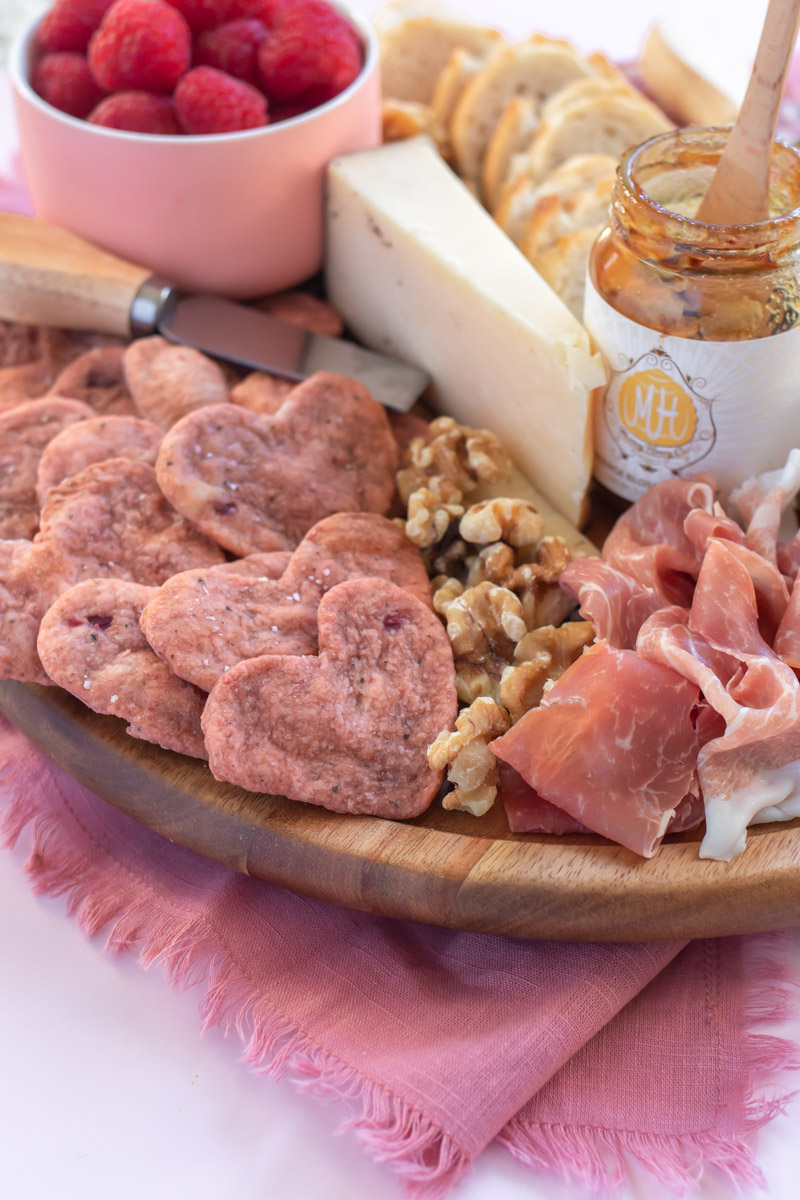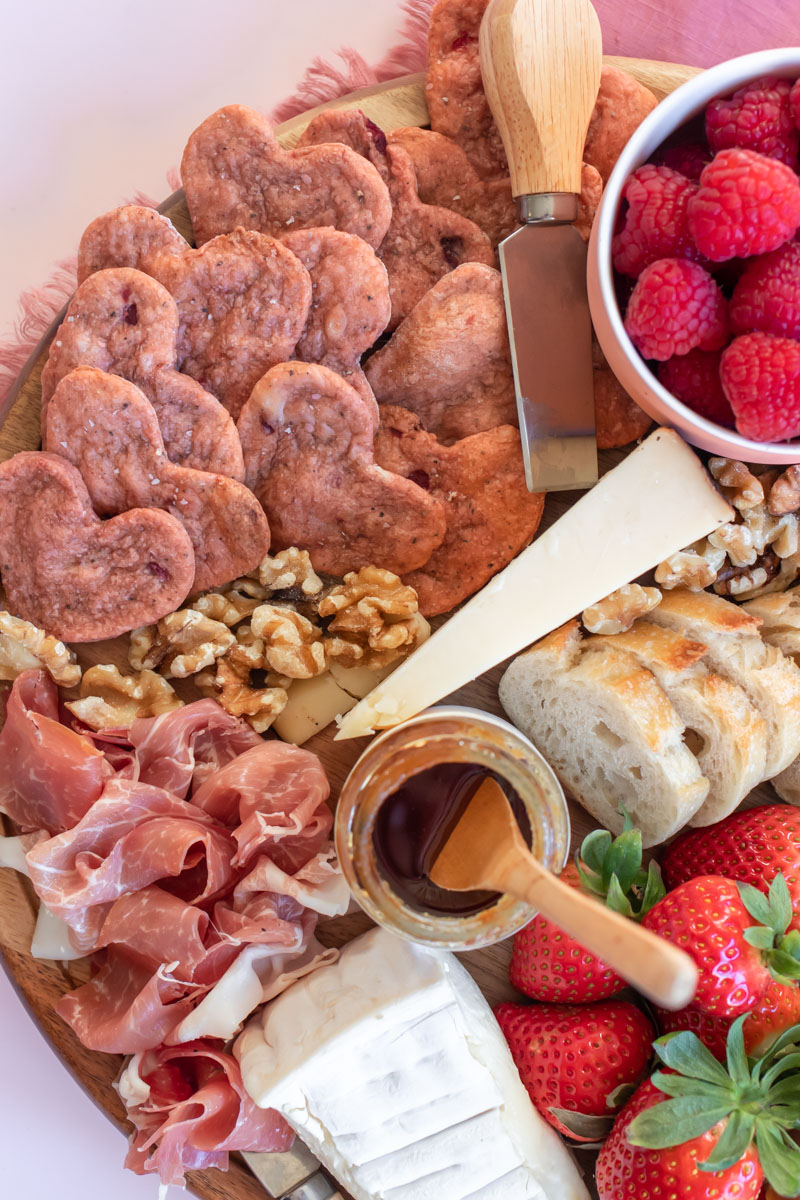 Making crackers and a cheese board gave me the perfect excuse to buy my favorite cheese from Murray's. I don't care much for meats, but I love making a meal out of cheese and bread with some fruit. The beet crackers are a fun addition to pair with cheese and meat toppings, and they take on a pretty pink color from the beets. I simply use a can of beets for my crackers for ease!
Keep scrolling for the full recipe card for these easy beet crackers! 👇🏼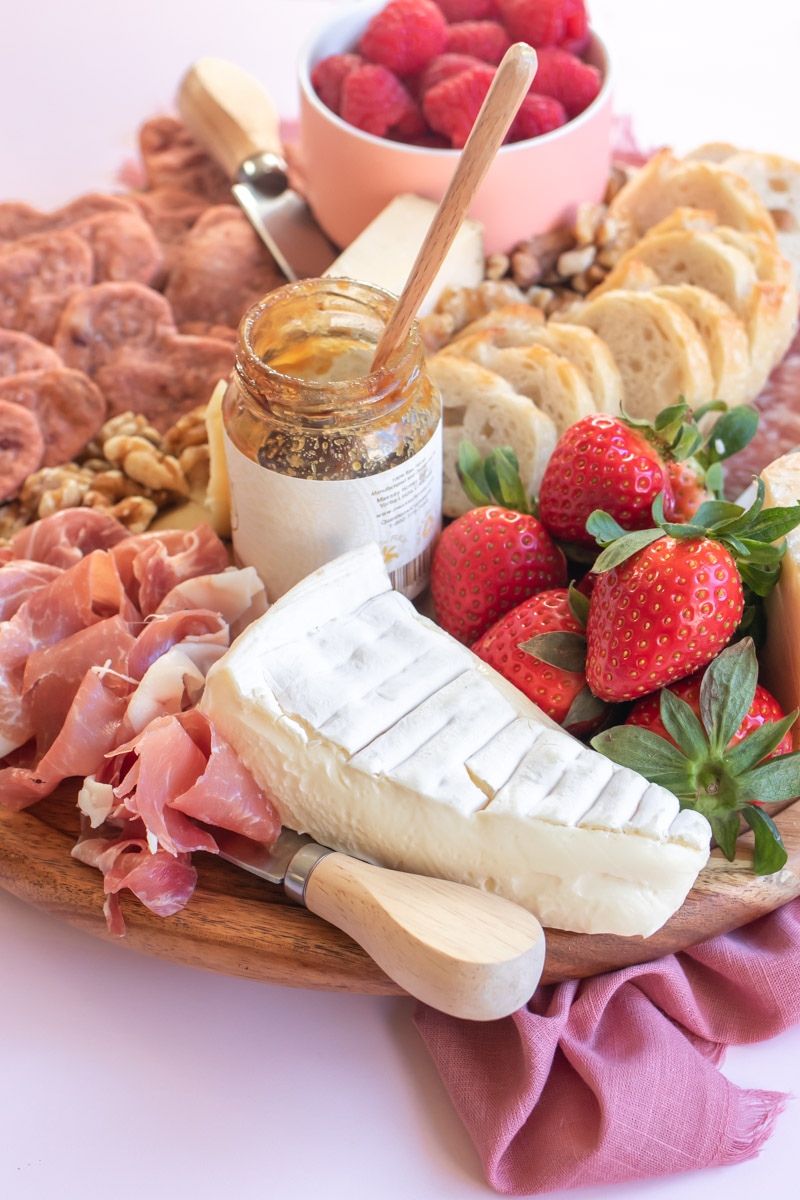 Among my many dream jobs (i.e. nail polish namer and popcorn tester) I would love to make charcuterie board ALL DAY. They're so much fun, especially when your budget allows. Everything on this Valentine's Day cheese board is very affordable, but you can find some really unique varieties if you're willing to splurge. A classic brie cheese was my favorite with the beet crackers, and I think a gouda would be delicious too! Mix your favorites with red fruits like strawberries and raspberries – oh and don't forget the rosé!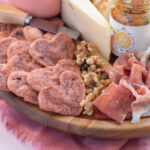 Valentine's Day Beets Crackers
2020-01-31 17:45:36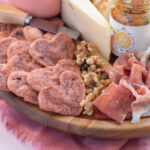 Decorate a Valentine's Day cheese board with naturally pink homemade beet crackers
Ingredients
1 3/4 cup flour
1/2 tbsp salt
1/2 tbsp pepper
1/4 cup olive oil
1/8-1/4 cup water
1 cup pureed beets*
Course salt, optional
Instructions
Puree beets (fresh or canned) until smooth
Combine the dry ingredients in a large bowl. Then add olive oil
Mix in pureed beets. Stir well and add water a little bit at a time until it forms a dough
Flour a clean work surface and gently roll the dough. Split into four sections and rest the dough at room temperature for about 10 minutes
Preheat oven to 450 degrees F and line 2 baking sheets with silicone mats or parchment paper
Roll out one section of dough at a time on a floured surface until very thin
Cut the dough with heart-shaped cookie cutters or other shapes and carefully move to the prepared baking sheets
Bake the beet crackers for 6-9 minutes until crisp (more time for thicker crackers)
Cool and serve fresh for best results. Store leftovers in an airtight container.
Notes
*I used canned beets, then pureed in a food processor. This yielded almost exactly one cup of pureed beets
Club Crafted https://www.clubcrafted.com/