/
Valentine's Day: DIY Chocolate Tic-Tac-Toe Gift Box + Printable Label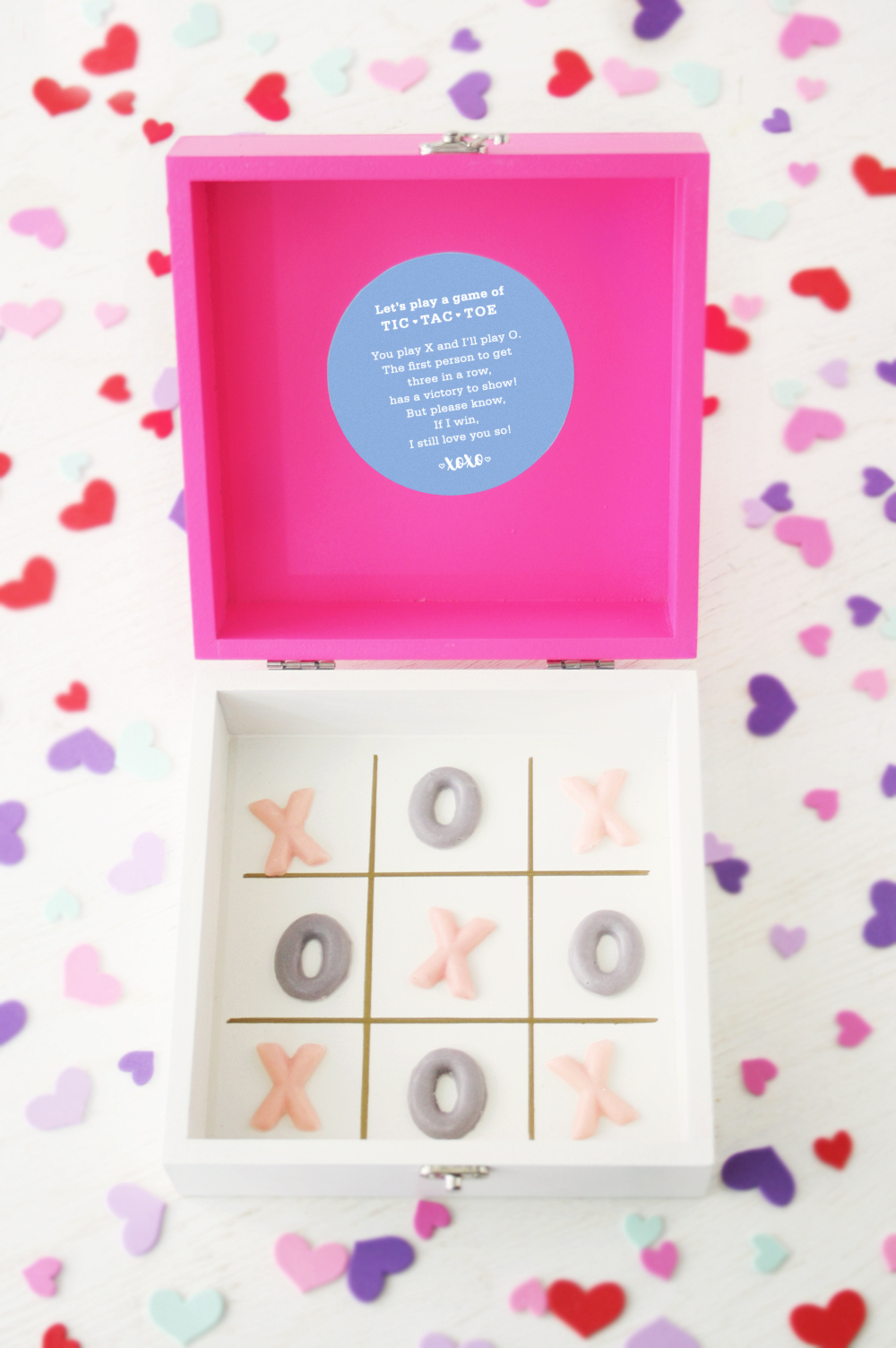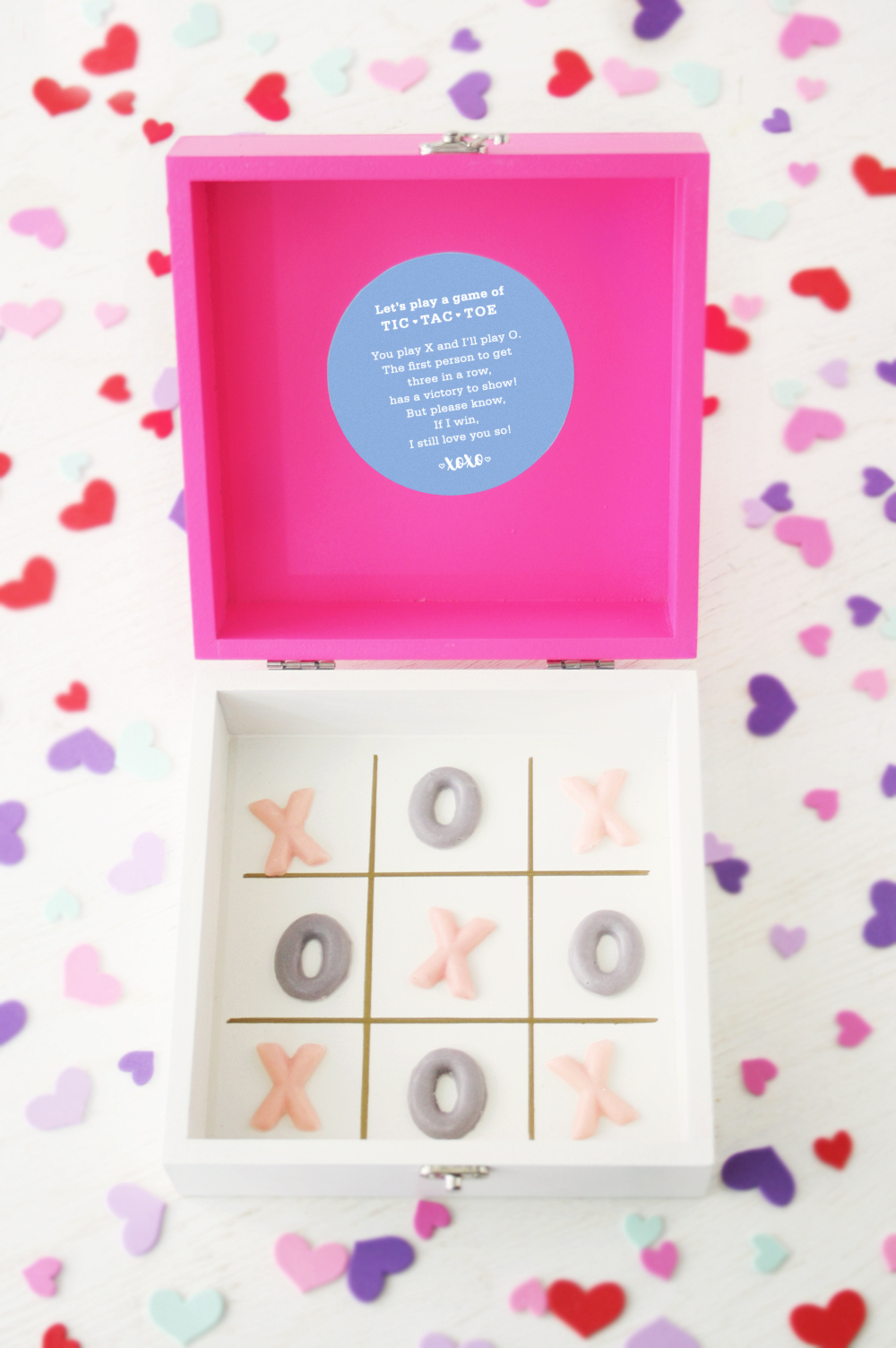 Welcome Marianela of Love Vividly back to the blog with a cute chocolate tic-tac-toe Valentine's Day idea!
I'm beyond excited to share today's DIY with you guys! Valentine's is slowly creeping up on us and if you're like me, I'm still trying to gather my thoughts on what to get my valentine this year. I'm hoping today's DIY and recipe will inspire some of you! What's better than a chocolate gift box turned into an actual game?! Can't get better than that in my opinion, and it's a gift anyone is bound to love!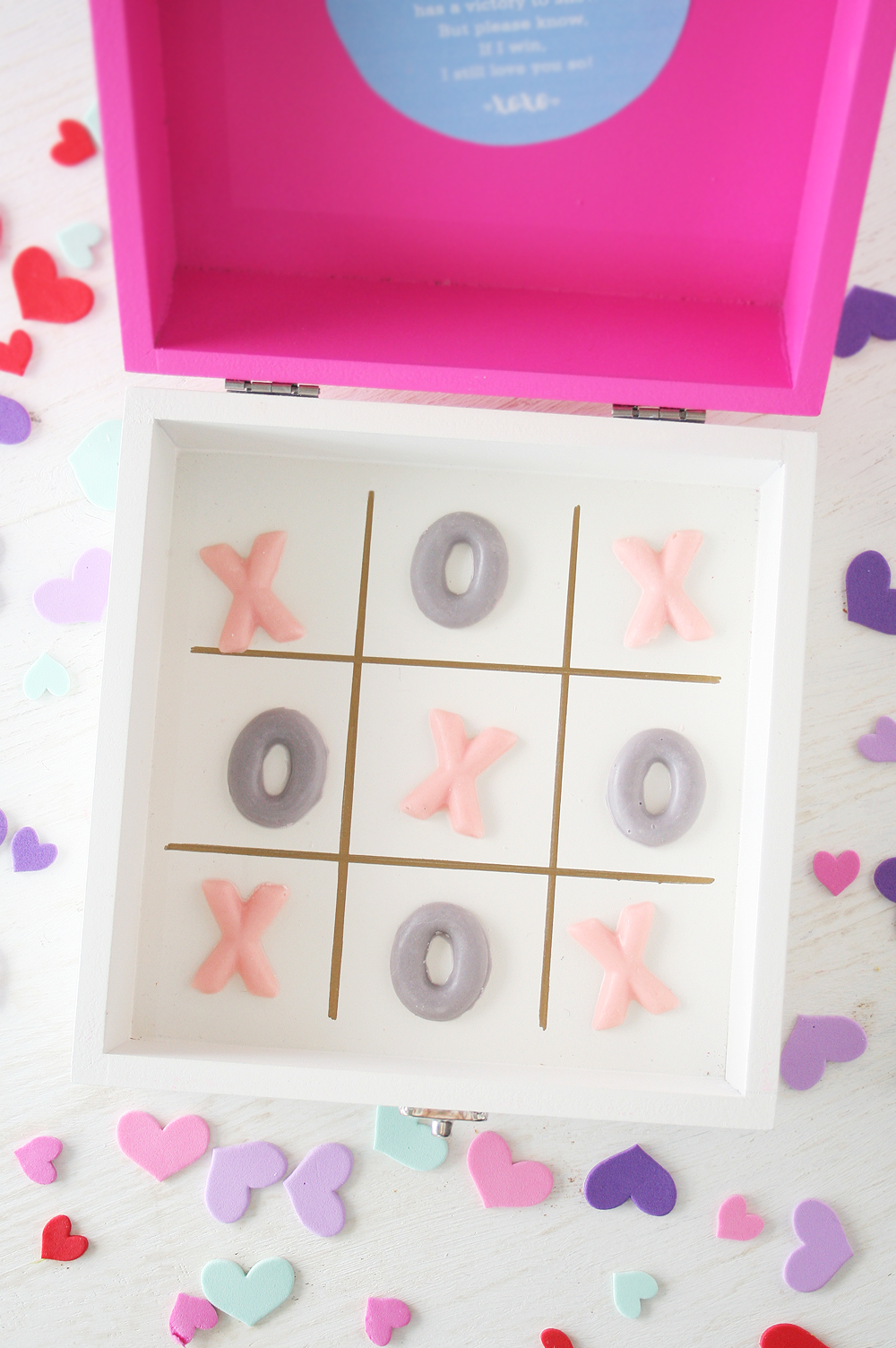 Okay, so here's what you need!
XO White Chocolate Recipe:
White chocolate candy melts
Red food coloring
Blue food coloring
Chocolate mold of X O letters (I used this one)
Tic-Tac-Toe Gift Box:
Small square box (Found mine in the $1 section at Target)
Gold metallic Sharpie
White sticker paper
Scissors
How to make the XO white chocolate game pieces:
Step 1: Grab 2 small microwavable bowls and pour about a ½ cup of white candy melts into each. Microwave each bowl until the chocolate has melted.
Step 2: Once chocolate has melted, drop 1 drop of red food coloring into the first bowl. Mix well.
Step 3: For the second bowl, drop 1 drop of red food coloring and 1 drop of blue food coloring into the bowl to make it purple. Mix well.
Step 4: Using a spoon, drop the melted chocolate into the candy mold. Remember to use 1 color for the X and 1 color for the O.
Step 5: Place into freezer for about 10 minutes or until chocolate has frozen. This step will be repeated 5 times until you have 5 X's and 5 O's. Note: I know repeating this step 5 times sounds like a lot, but it honestly took under 10 minutes for each letter to freeze for me. Candy melts harden very fast and the letter mold was not very thick.
Step 6: Once all game pieces have been created, set them aside while you create your tic-tac-toe gift box!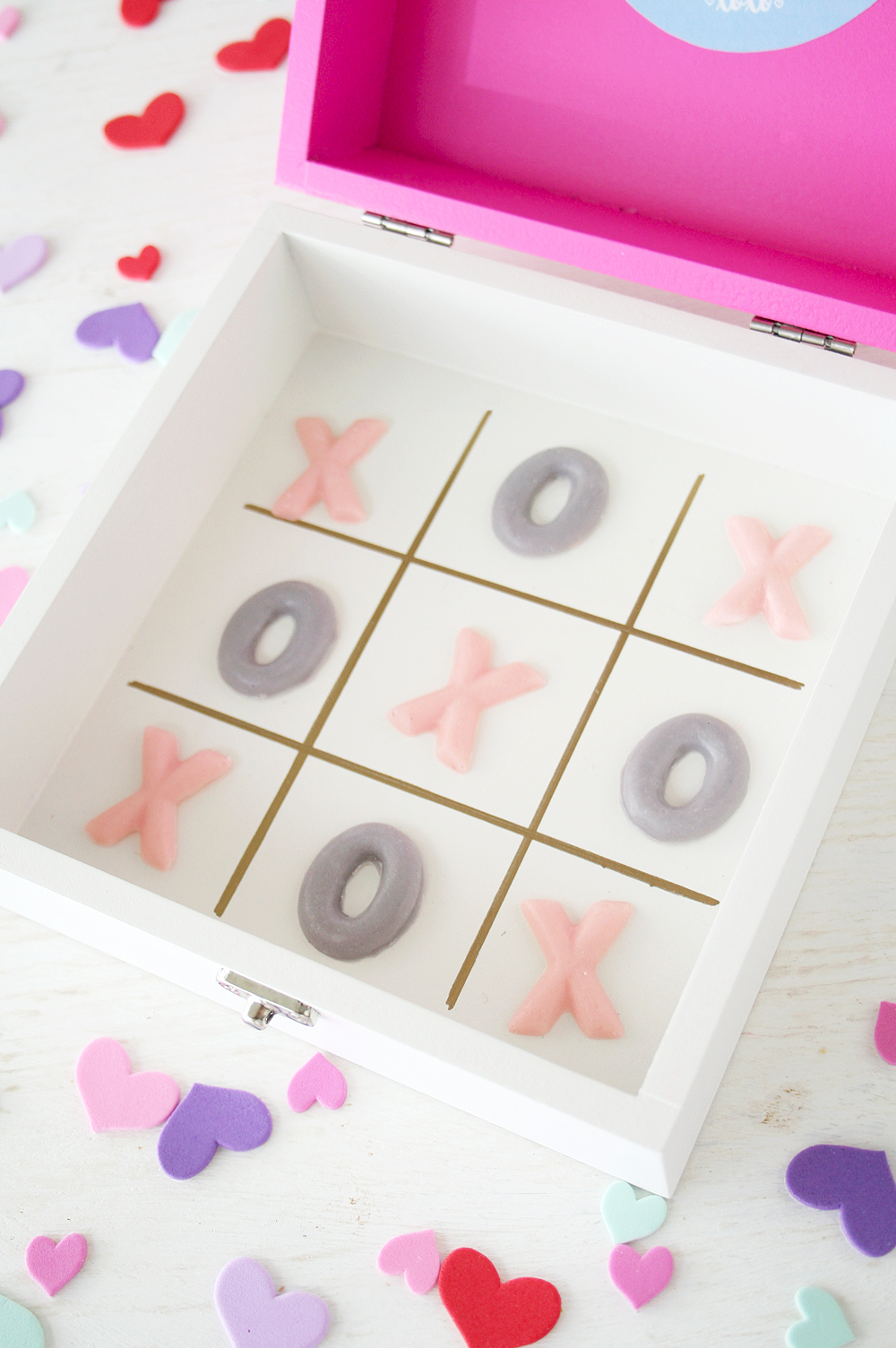 How to make your tic-tac-toe gift box:
Step 1: Using a gold Sharpie, draw your tic-tac-toe lines inside the box. Tip: Use a pencil and a hard edge first in order to draft out where the lines should go before using the Sharpie.
Step 2: If you haven't already, print out the Tic-Tac-Toe Gift Tag and Game Rules printable onto white sticker paper. Once printed, cut out the gift tag and game rules and stick them onto box. The gift tag goes on top of the box, and the game rules go inside the box.
Step 3: Your box is ready for the game pieces! Place the X's and O's inside and close the gift box. It's now ready to be gifted to your valentine!
This is such a sweet gift for your valentine — pun intended! I love that there's a fun little game to it too, further making it extra special! What do you guys think about this gift? Do you enjoy making your own Valentine's gift as well?