/
DIY Rhinestone Trees for Christmas Decor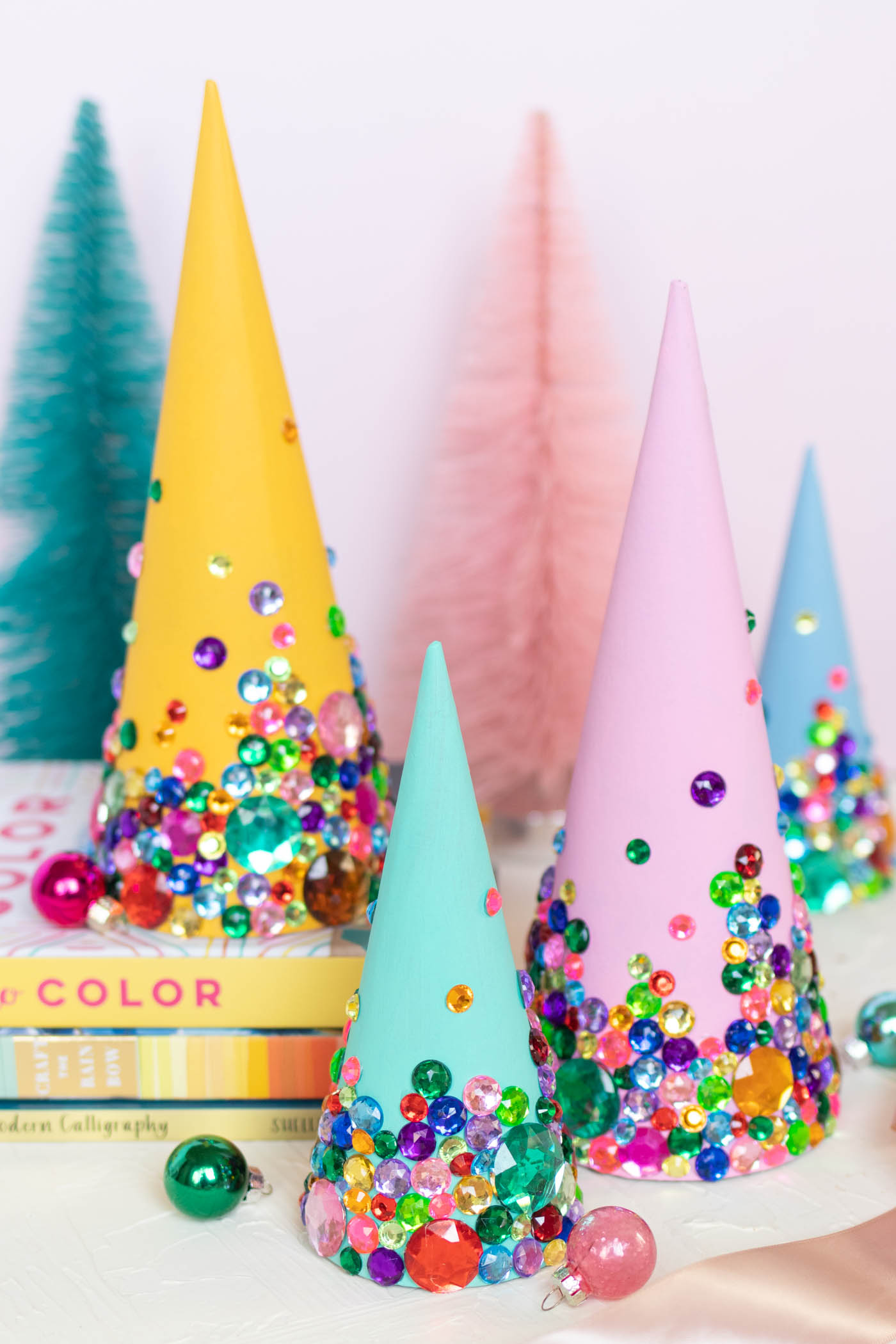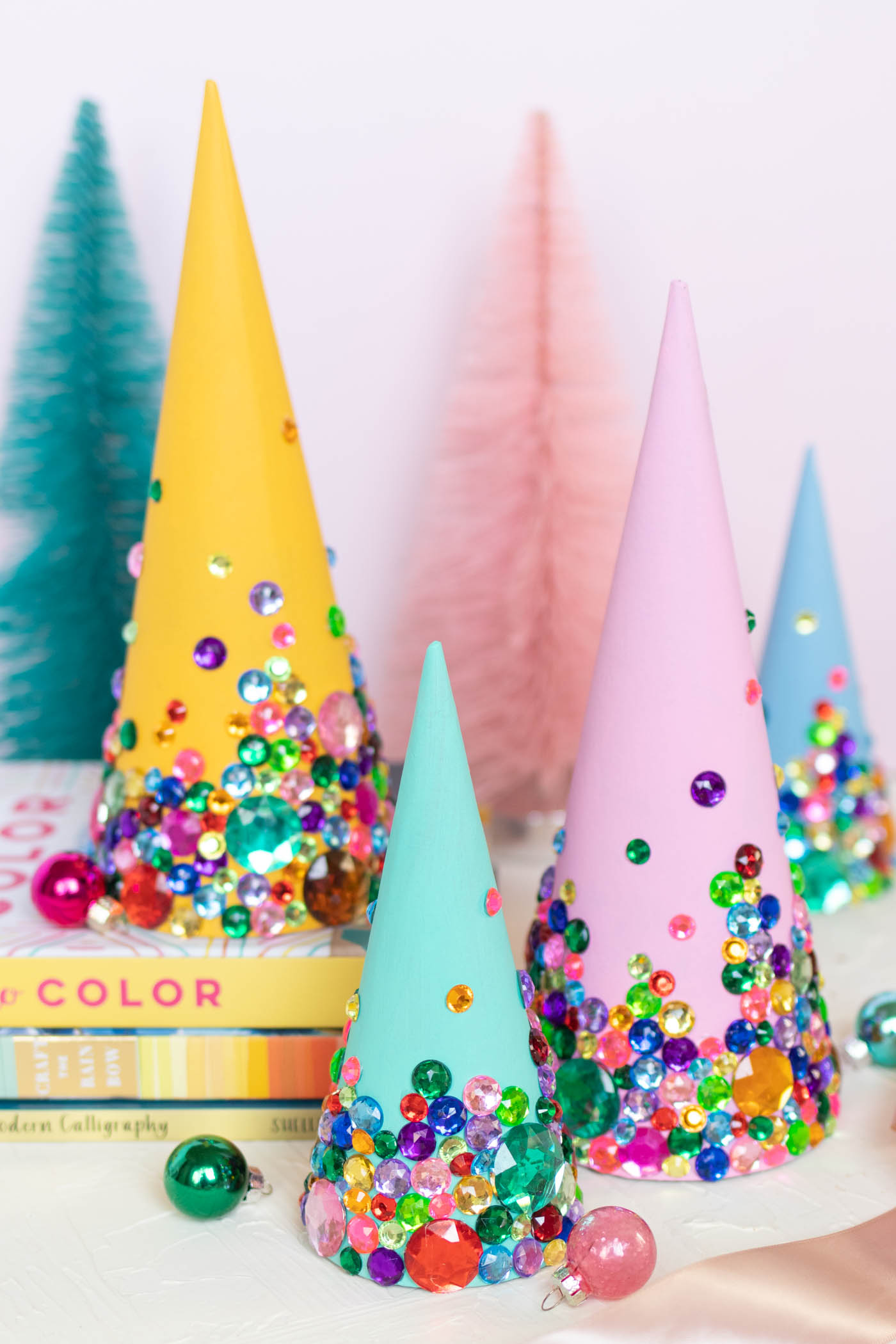 Remember the days of bedazzling?! Well, although I've long outgrown that phase of my life, I wanted to bring it back just enough to make these colorful rhinestone trees to add to my Christmas decor! I narrowed down a few of my favorite colors as the backdrop for these rhinestone trees. Then I glued the rhinestones heavily around the base and let them drift as I moved upward. It added just enough sparkle to make our mantel stand out for Christmas!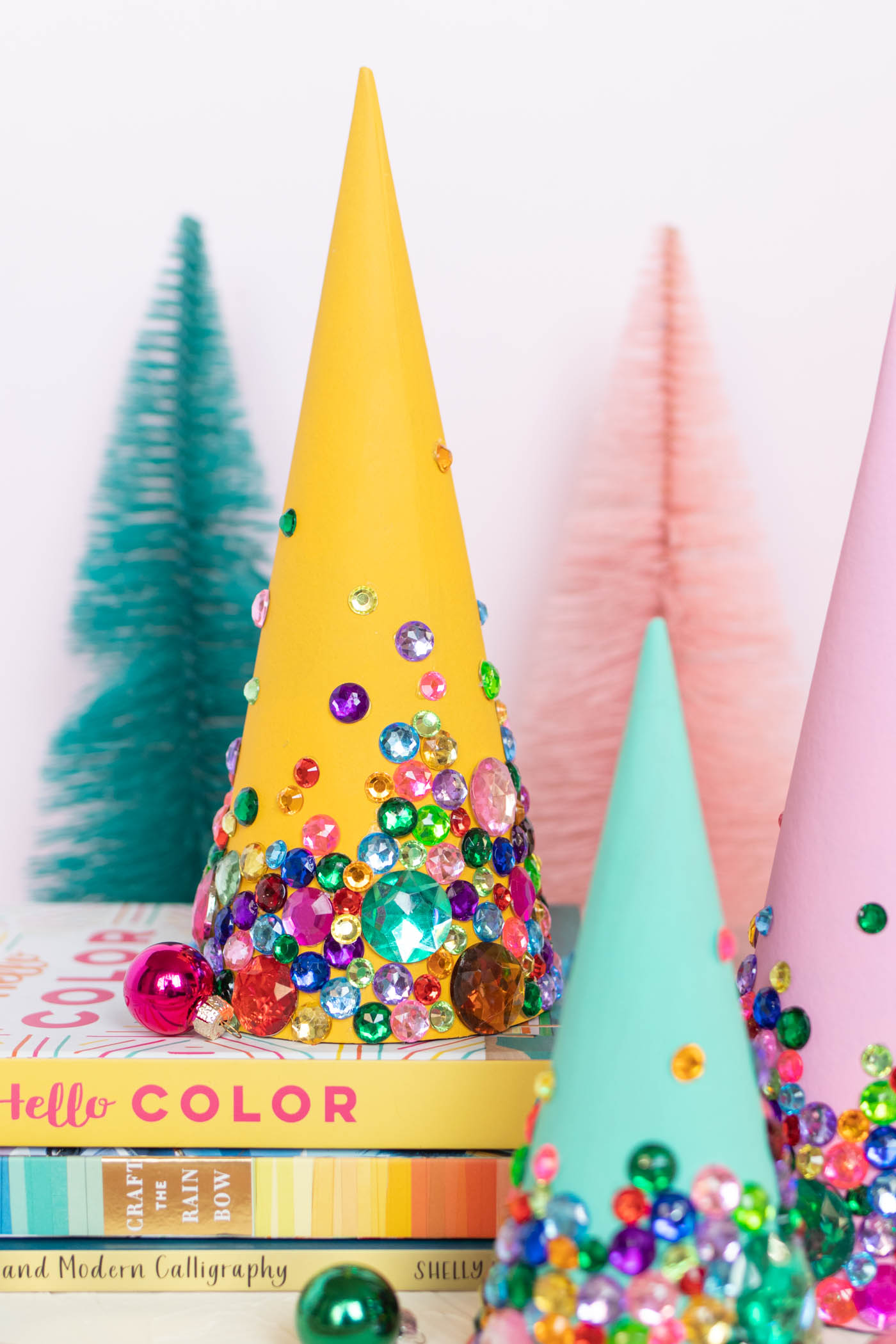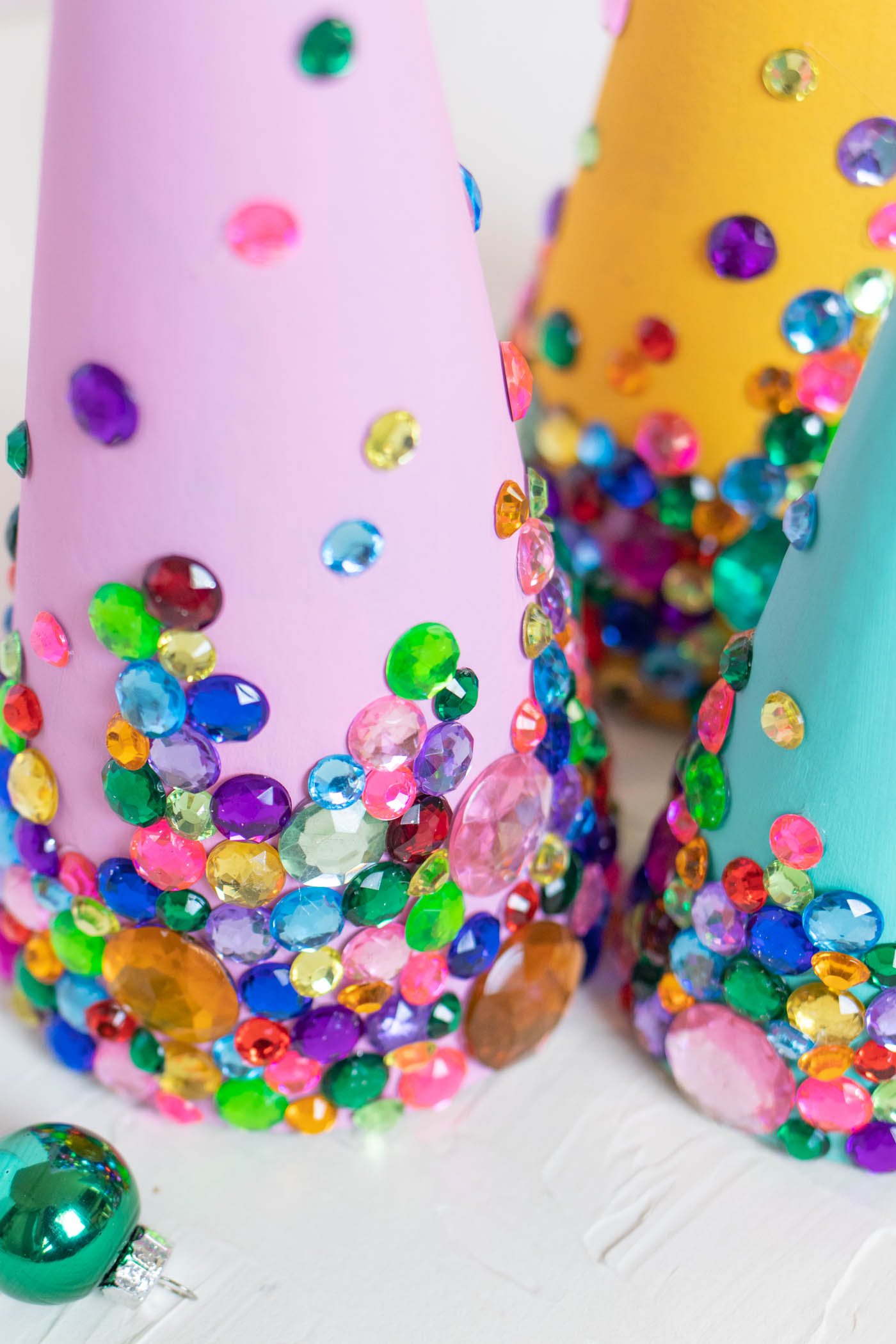 I'm already counting down the days until I can put up my second Christmas tree. I'll try to stick it out until after Thanksgiving though! In the meantime, my set of colorful rhinestone trees will get me in the Christmas spirit. They remind me of the rhinestone sandals I decorated a couple years ago. At first, I tried decorating entire styrofoam cones in rhinestones, but it was too much. Then I understated them in this version with colorful backgrounds!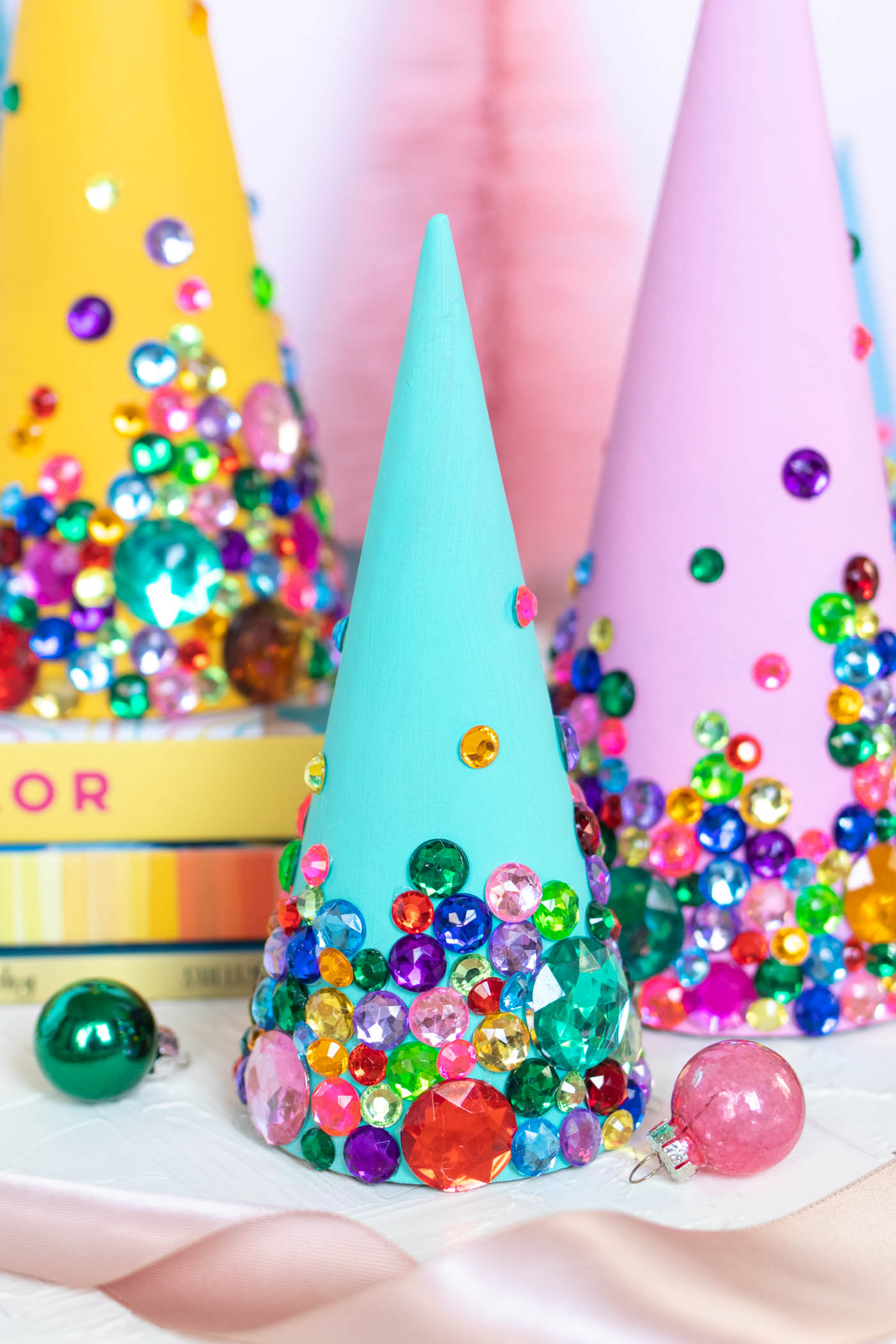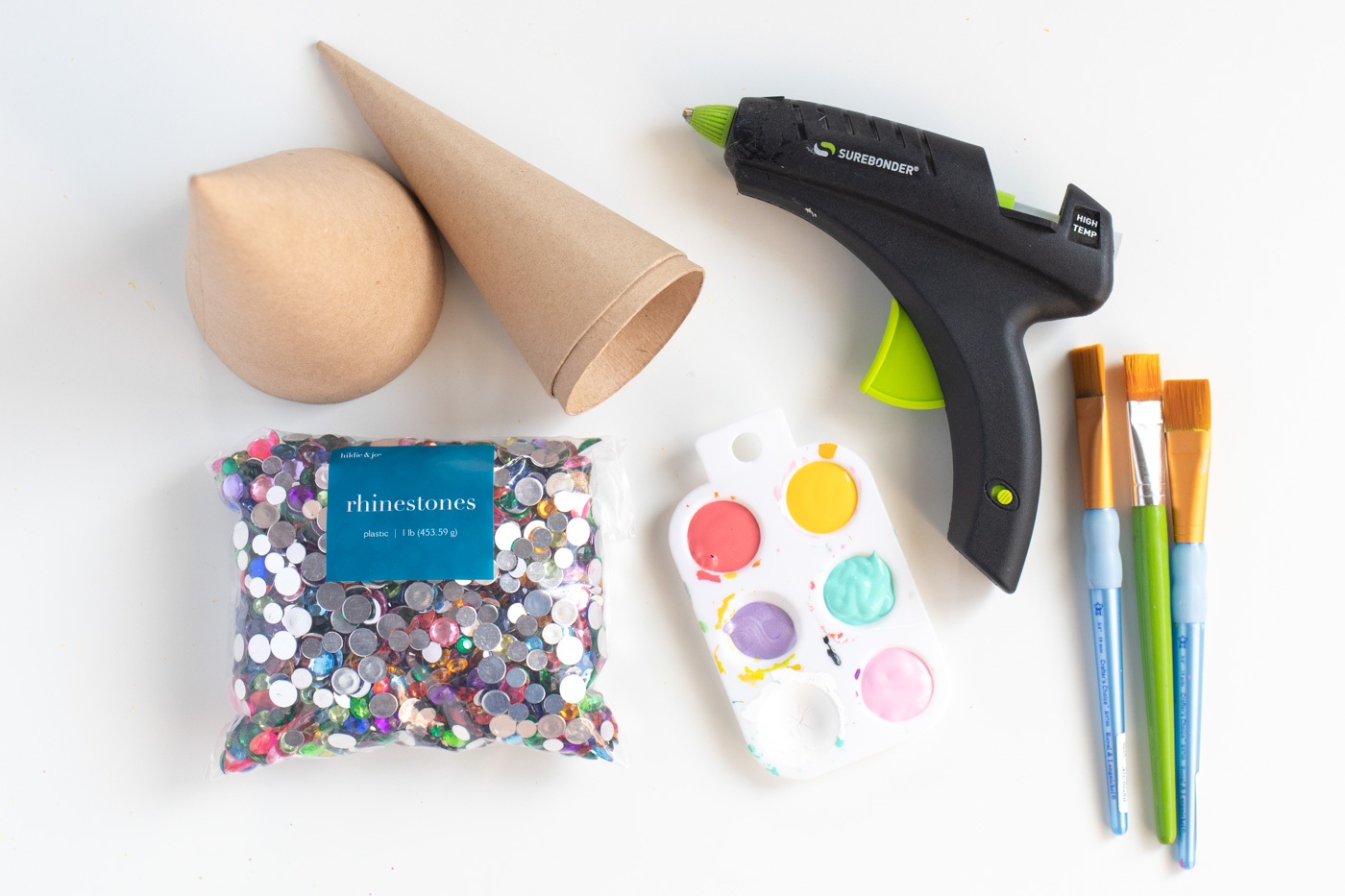 Supplies:
Mache cones
Acrylic paint
Paintbrushes
Rhinestones, variety of sizes
Glue gun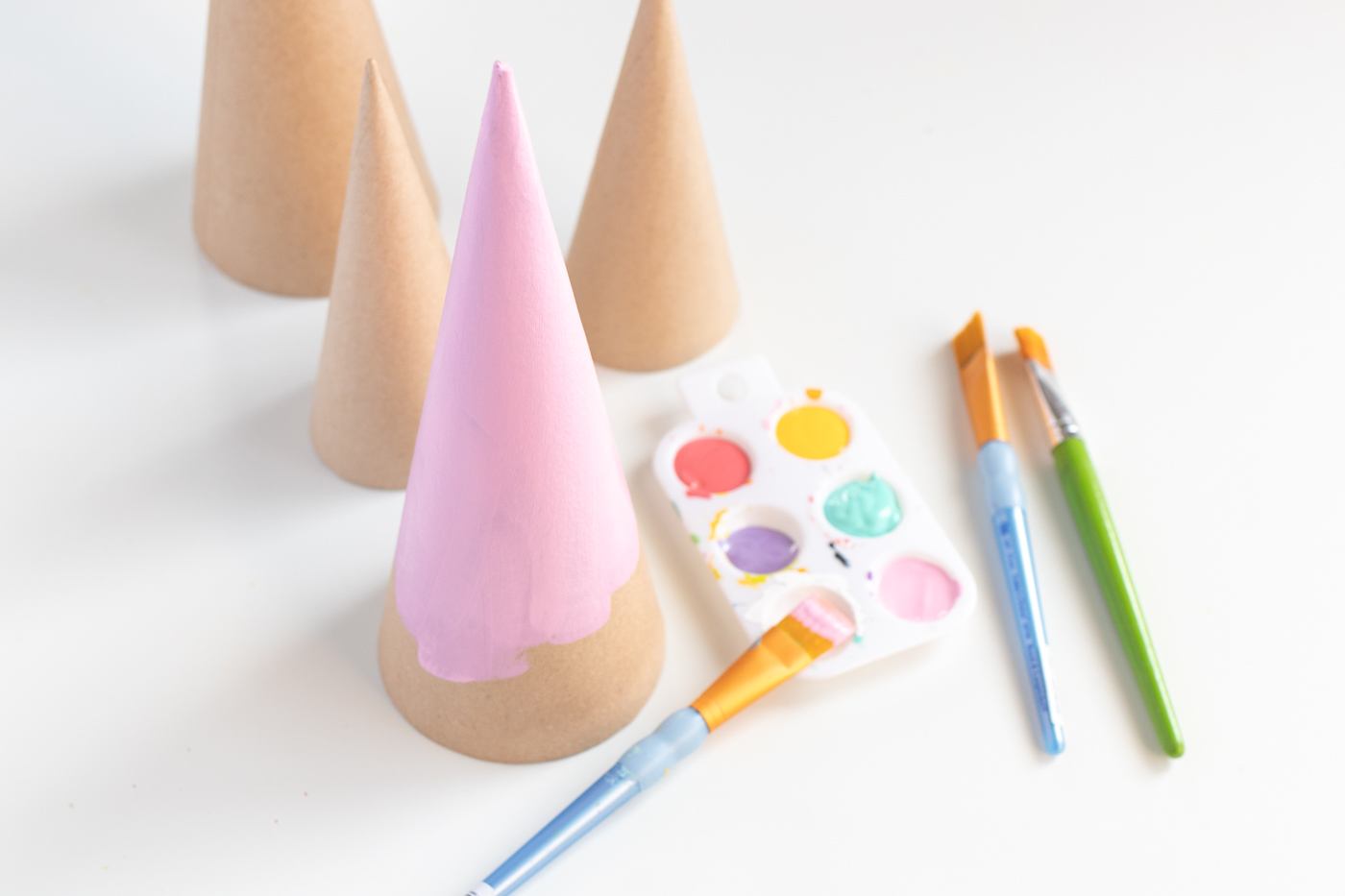 Step 1: Paint the trees with your desired colors. Add a second coat if needed.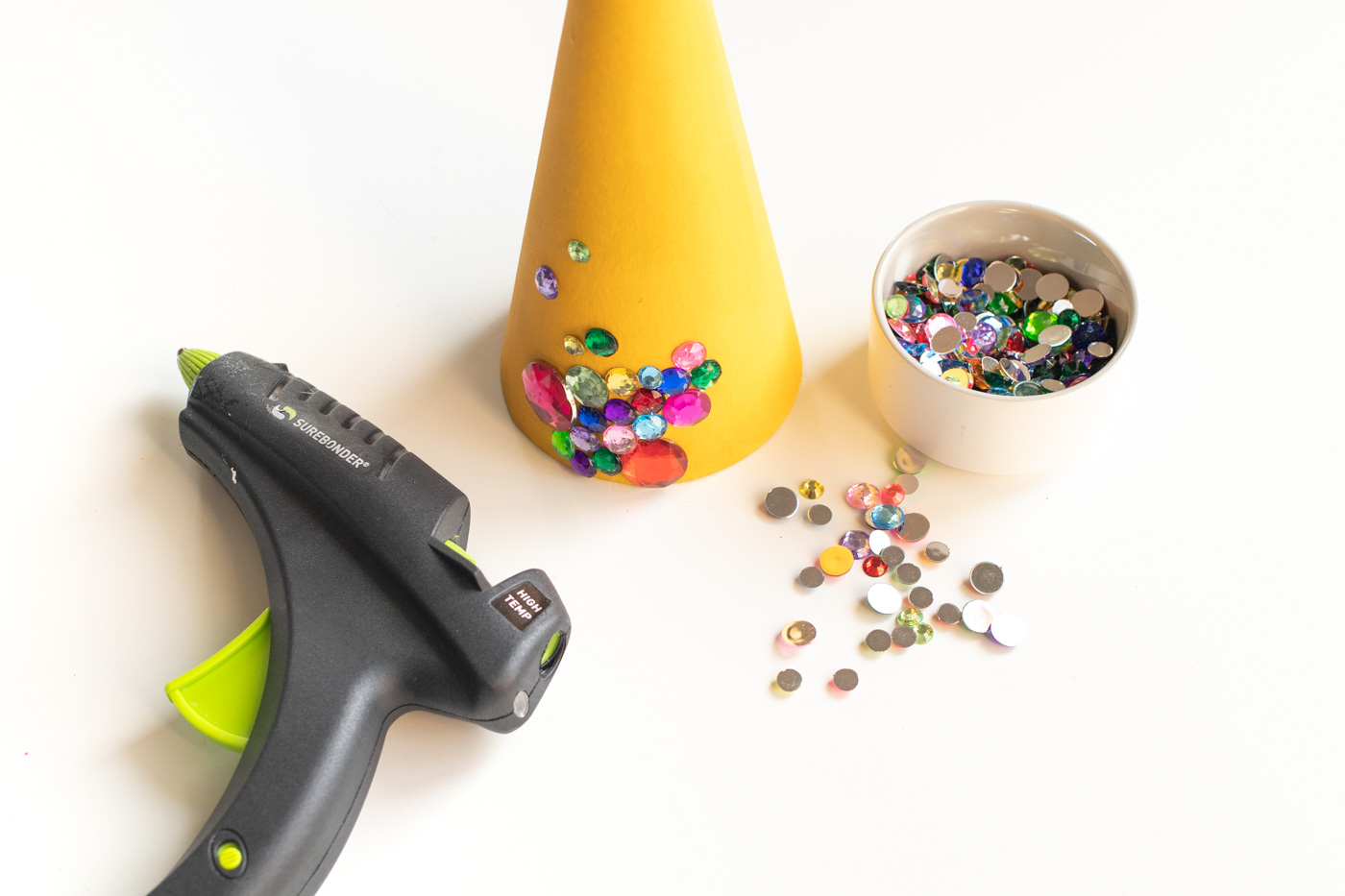 Step 2: Heat up the glue gun. Start gluing larger rhinestones to the bottom part of the colorful cones. Add more around the base about about 1/3 of the way up the cone, letting them drift up the cone.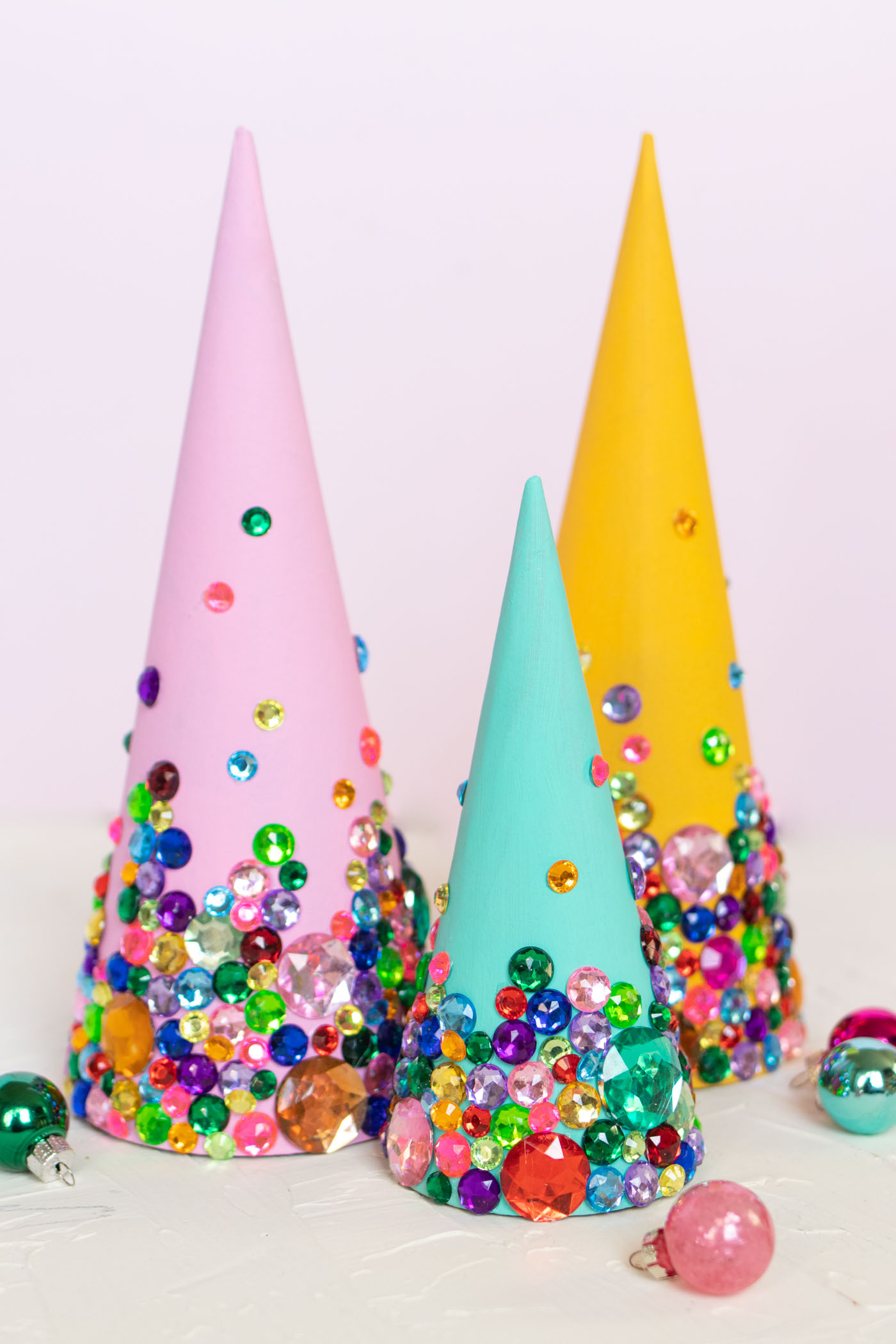 Once you've finished gluing the rhinestones, make sure to remove any stray glue strings. Just be careful not to burn your fingers gluing those little rhinestones…I couldn't quite avoid it. Now, let those rhinestone trees sparkle!
Want more Christmas DIYs? Stay tuned for a lot more content coming your way! I think you'll love my gradient wreath and colorful MERRY sign, which will make an appearance again this year on Instagram.