/
DIY Large Colorful Merry Sign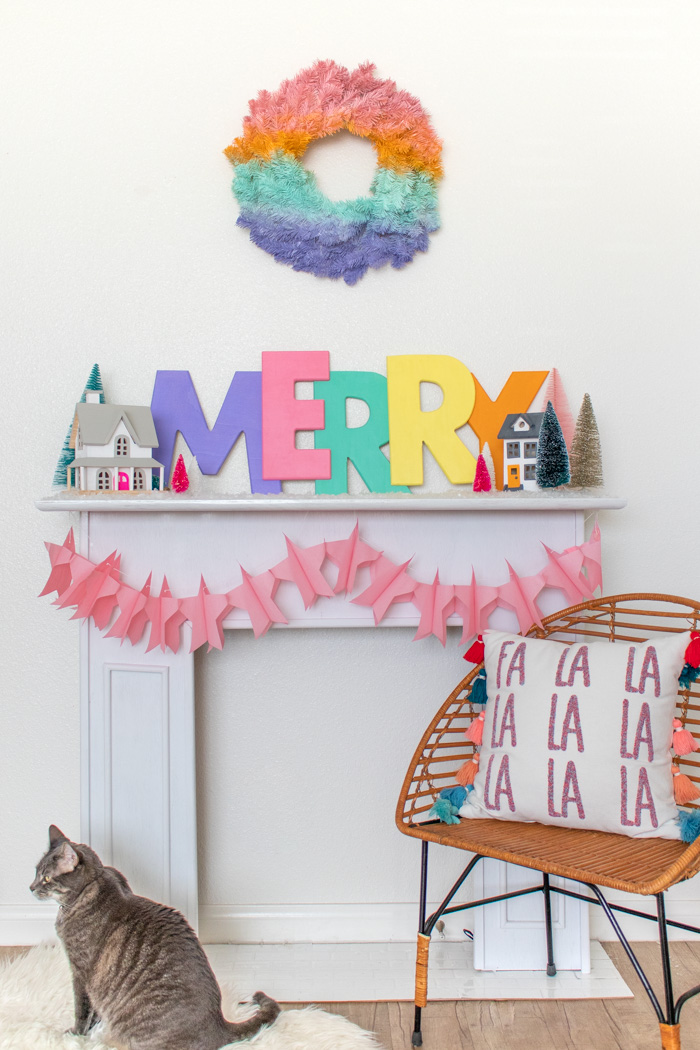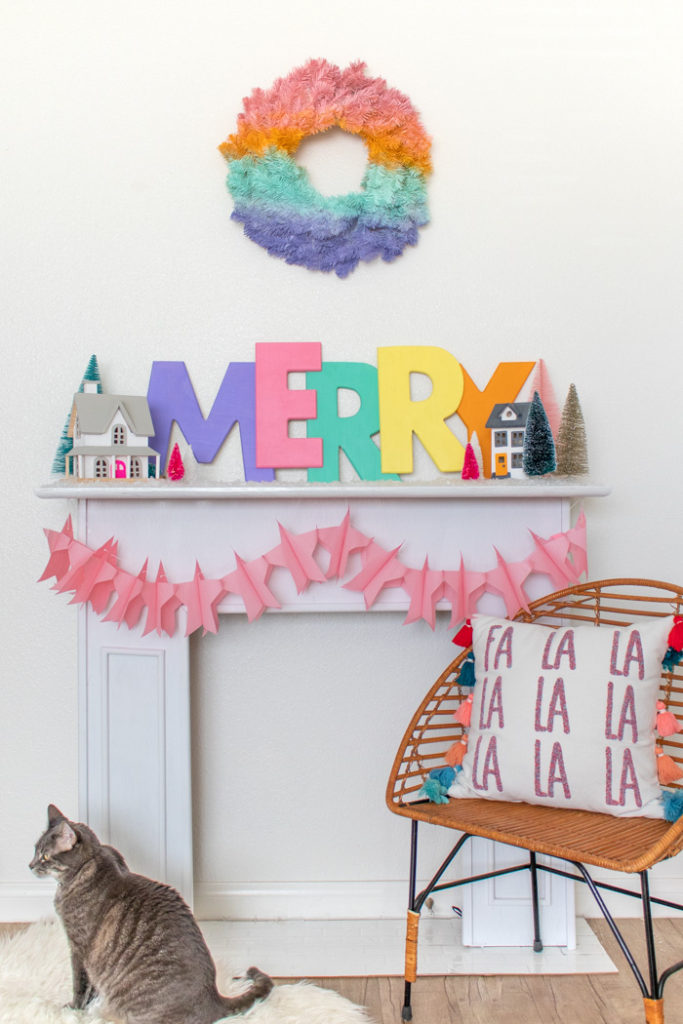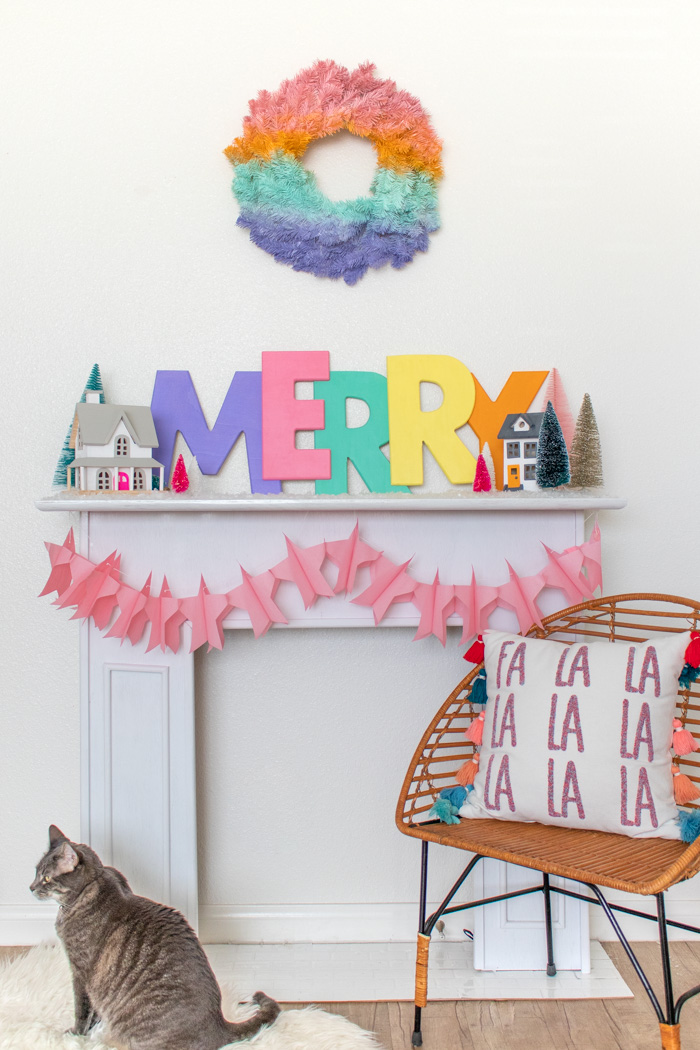 I'm so sad that this will be my last week of Christmas DIYs!! Granted, I'm also very excited to take a few days off to enjoy the holiday with my family. It's been a busy month, but if you're in need of a quick DIY to bring a little color to your holiday decor, you'll love this colorful MERRY sign! After making my gradient wreath last month, I wanted more Christmas decor to match. These colors add a lot of life to this little corner of our living room.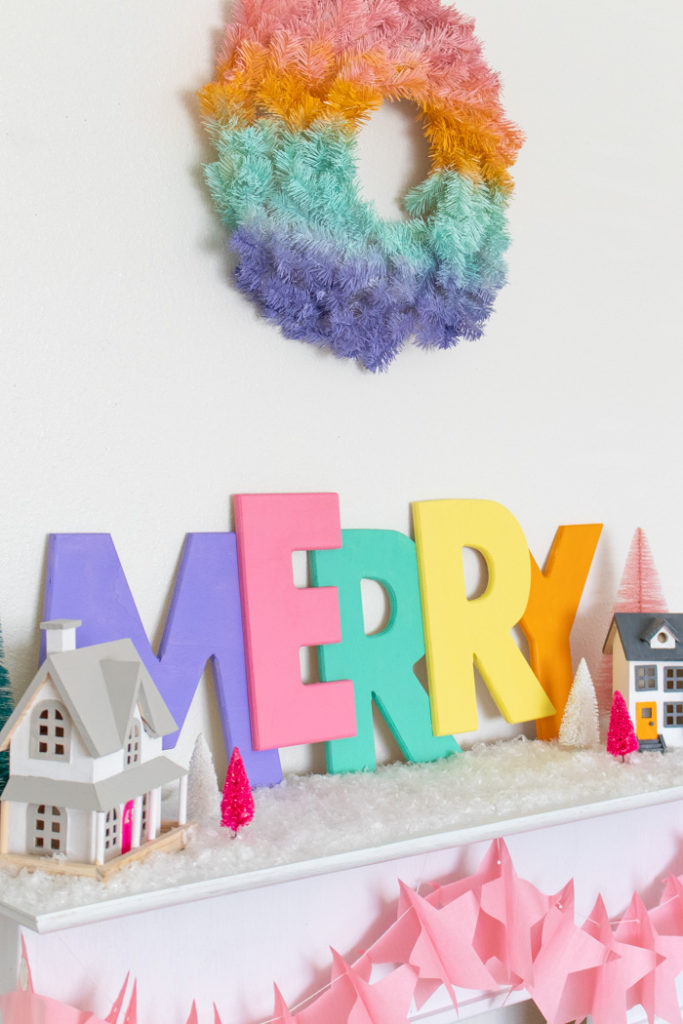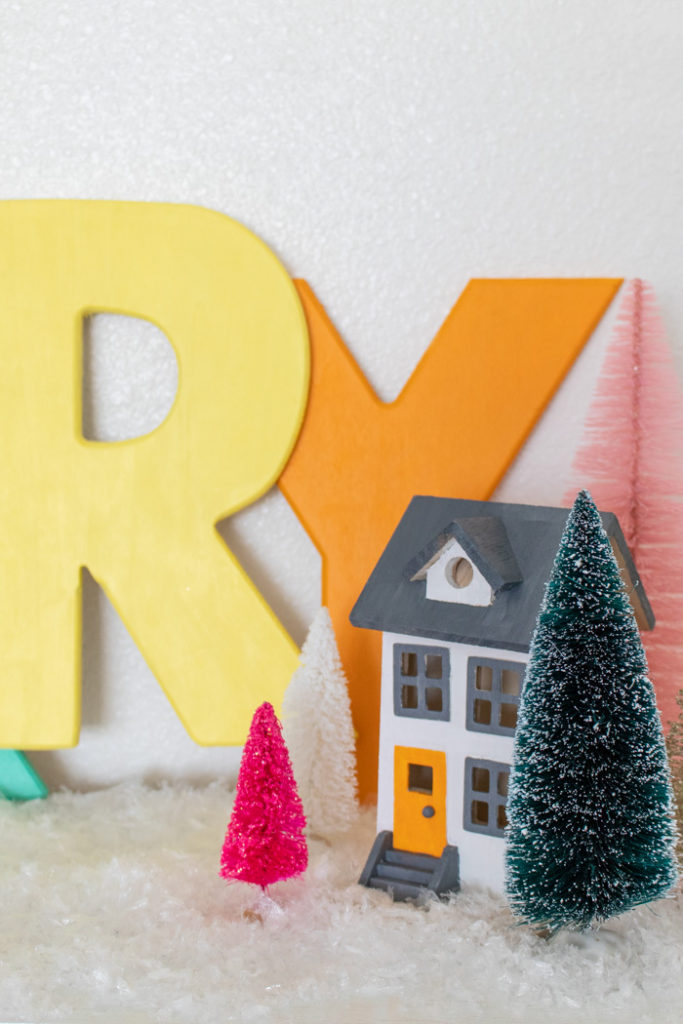 Alongside my gradient wreath, the colors really popped! I swapped out the bottle brush tree display and stockings from my last Christmas setup for the new merry sign and painted houses with colorful doors surrounded by a few trees. This will be my setup until Christmas next week, and I'm soaking up every second of it while I can, even though I'm laying here sick with a box of tissues, an empty bottle of cold medicine and half a bag of cough drops…I'm ready for a vacation.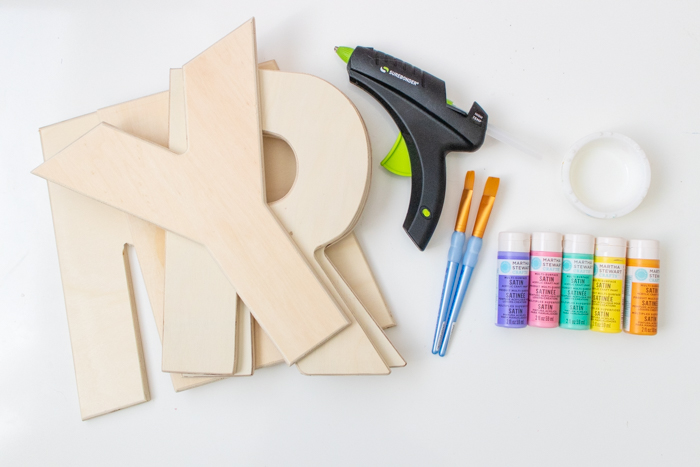 Supplies:
Large wooden letters, "merry"
Acrylic paint, 5 colors
Paint brushes
Hot glue gun
Step 1: Paint each letter a different color that coordinates together or your decor. Then paint a second coat.
Step 2: Once the paint is dry, lay out the "m," "r" and "y" so that the bottoms are even with each other. Then place the "e" and other "r" on top, in between and at a higher level. Glue in place and let dry completely.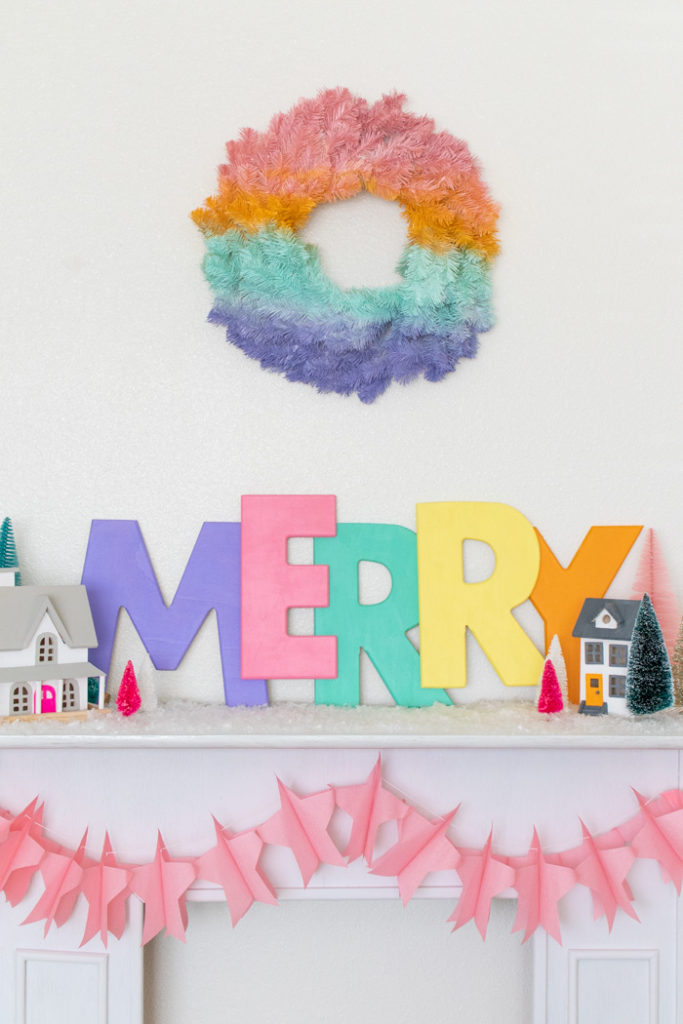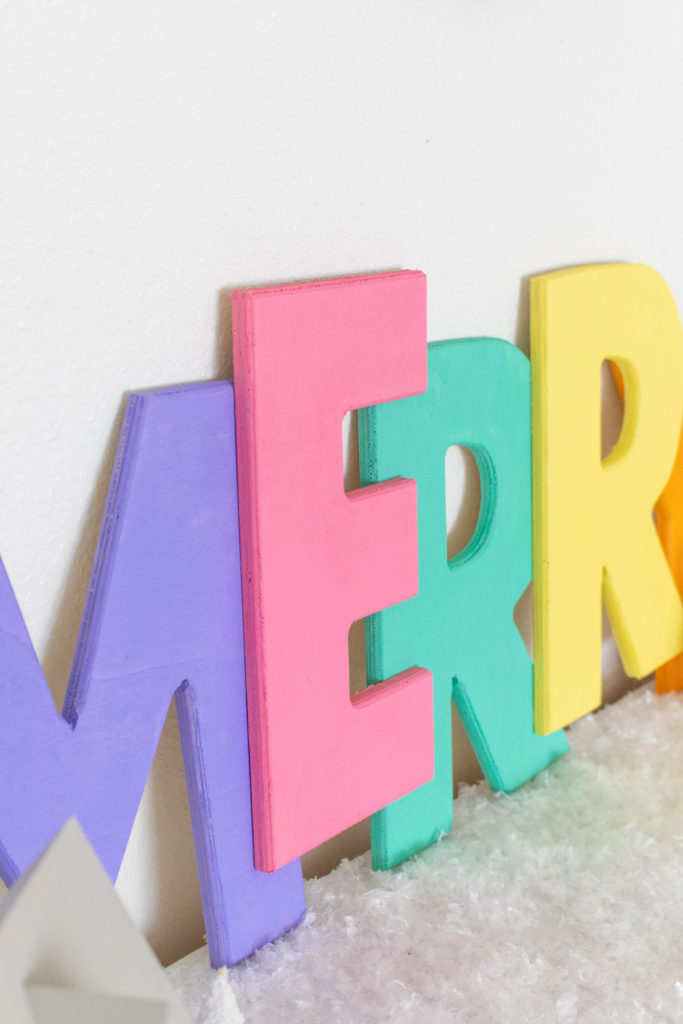 Then you can lean the colorful MERRY sign on your fireplace mantel (like my amazing fake fireplace) or shelf, or you can easily add hooks to the backs to hang the sign for the season.