/
DIY Personalized Calligraphy Stockings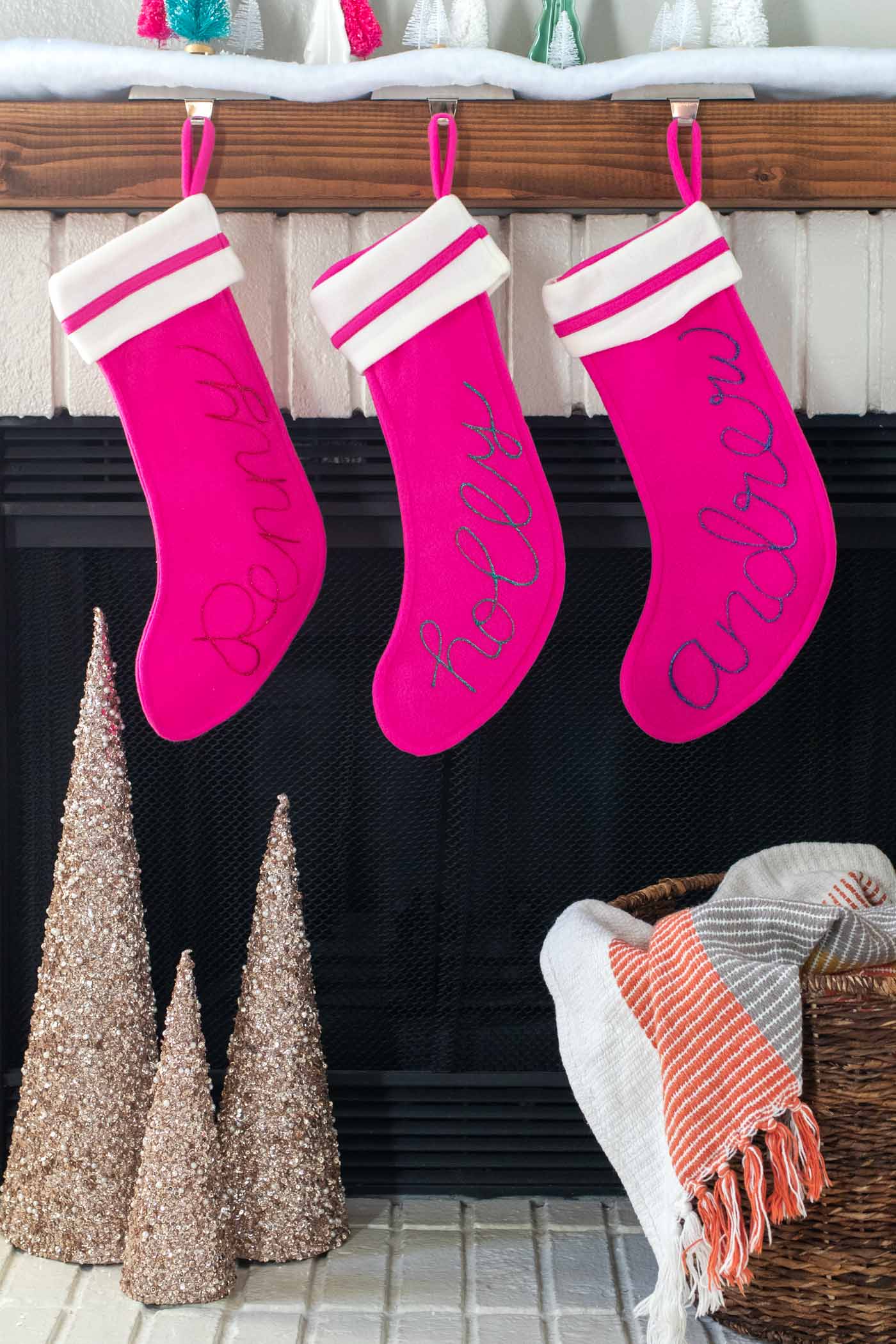 The following post is sponsored by Tulip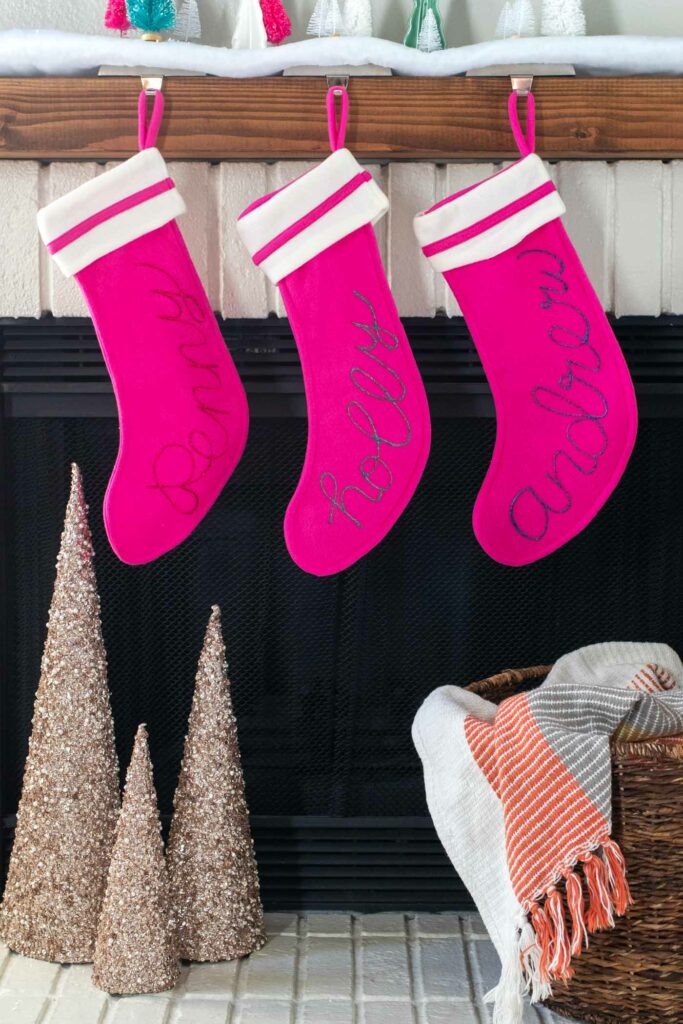 I think I want to make it a tradition to make new stockings every year (see last year's here)! Is that too extra? After making these personalized DIY calligraphy stockings for us this year, I'm SO excited to start stuffing them with gifts. Andrew and I agreed we'd only gift each other stocking stuffers this year, so I plan to get very creative with my gift giving…and even the cats will get a few surprises. It's very easy to make personalized stockings for everyone in your family using Tulip Dimensional Paints with a precision tip so you can feel extra special on Christmas morning.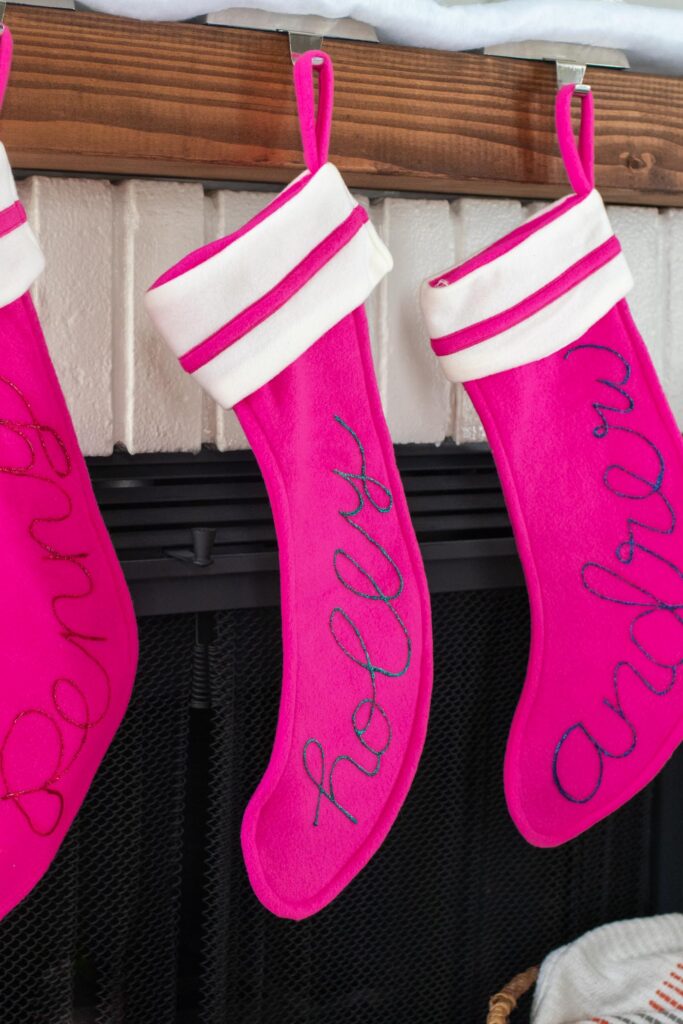 The key to making these calligraphy stockings is to pre-write your names with a washable marker. This step makes it easy to write out the names in your usual cursive handwriting before tracing it with dimensional glitter paint. If you're not confident in your lettering skills, don't worry! You can also trace your design with supplies like carbon paper or a lightbox.
Check out this short video to see how to paint your own calligraphy stockings for Christmas!
How to Make Personalized Stockings with Calligraphy
Supplies:
Fabric stockings (mine are felt)
Washable marker (similar color to stocking)
Note, if you're working on a dark fabric and therefore can't see a marker, try using a washable white chalk pen instead.
Step 1: Lay the stocking out flat. Use a marker that is a similar color to the stocking to draw out your name in a cursive lettering. It should stretch from the foot up toward the opening.
If you mess up, it's OK! That's why the marker is washable. You can wash the stocking as soon as your painted design has set.
Step 2: Once your name is drawn out, trace it in dimensional glitter paint. Then let it dry completely and wash it to remove any stray marker lines.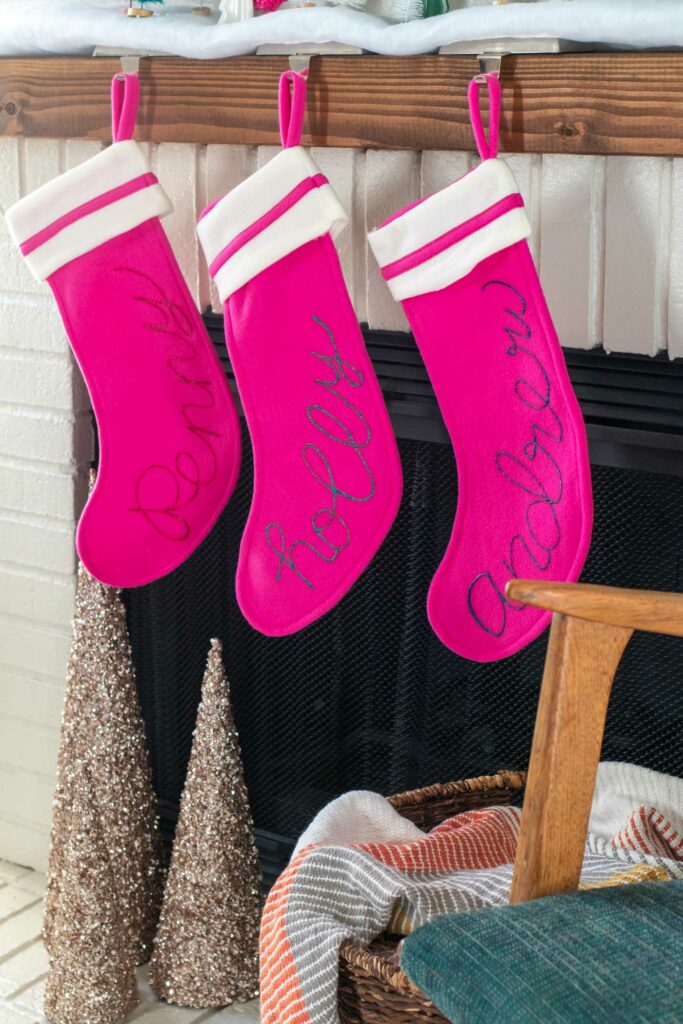 Hang up your new personalized calligraphy stockings and get ready to fill them this Christmas. Anyone else already counting down the days?!
Thank you to Tulip for generously sponsoring this post. All opinions are my own. Thanks for supporting the brands that keep Club Crafted sharing!