/
DIY Rhinestone Slider Sandals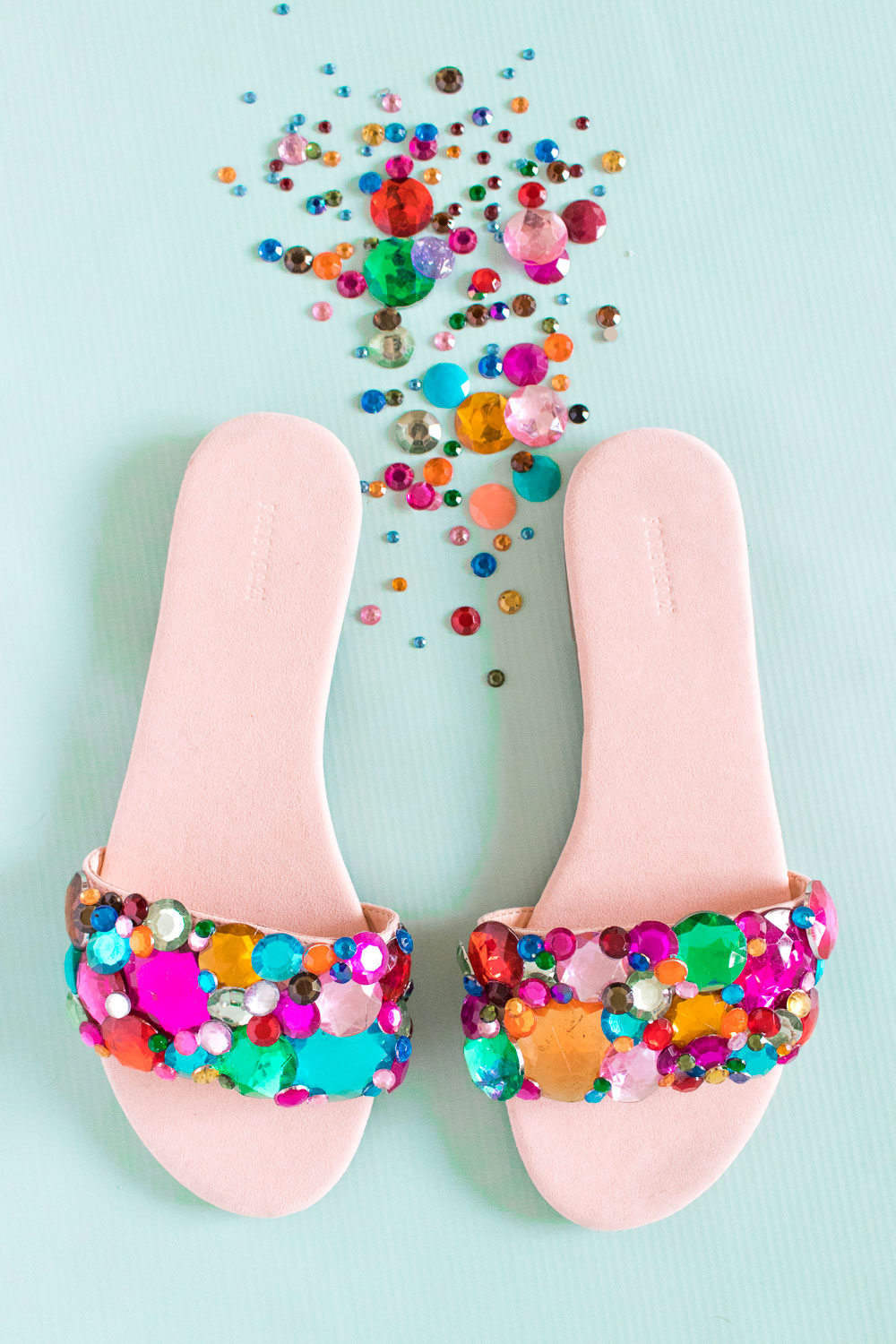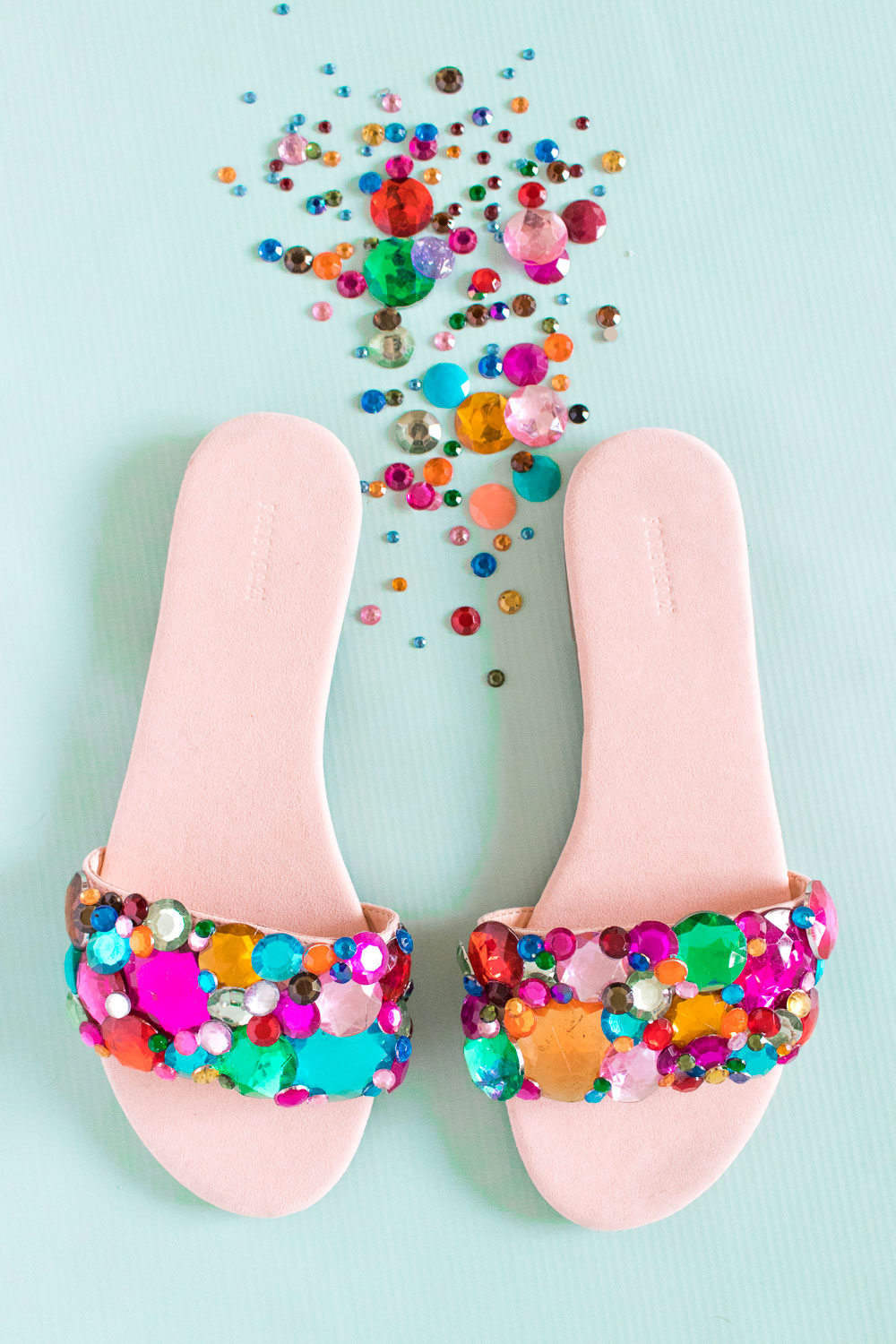 I haven't quite grasped the whole "summer is over" thing. I guess that's because the 97 degree weather has continued to blast SoCal this week, and I've spent most nights curled up with an ice pack against my neck. Thus, it's still summer in my mind and that means sandal season isn't over yet! I wear sandals most days, unless by some miracle it's raining, so I'm always on the lookout for a good deal, and during my last trip to Forever 21 they were pricing out sandals at $5. I saw these dusty pink slider sandals and knew a makeover would do them well, so I opted for a DIY that would make my 10-year-old self very happy and made these DIY rhinestone slider sandals! Don't these look like something a Barbie would wear now? The bedazzled look is not my usual, but it definitely adds some color to my wardrobe.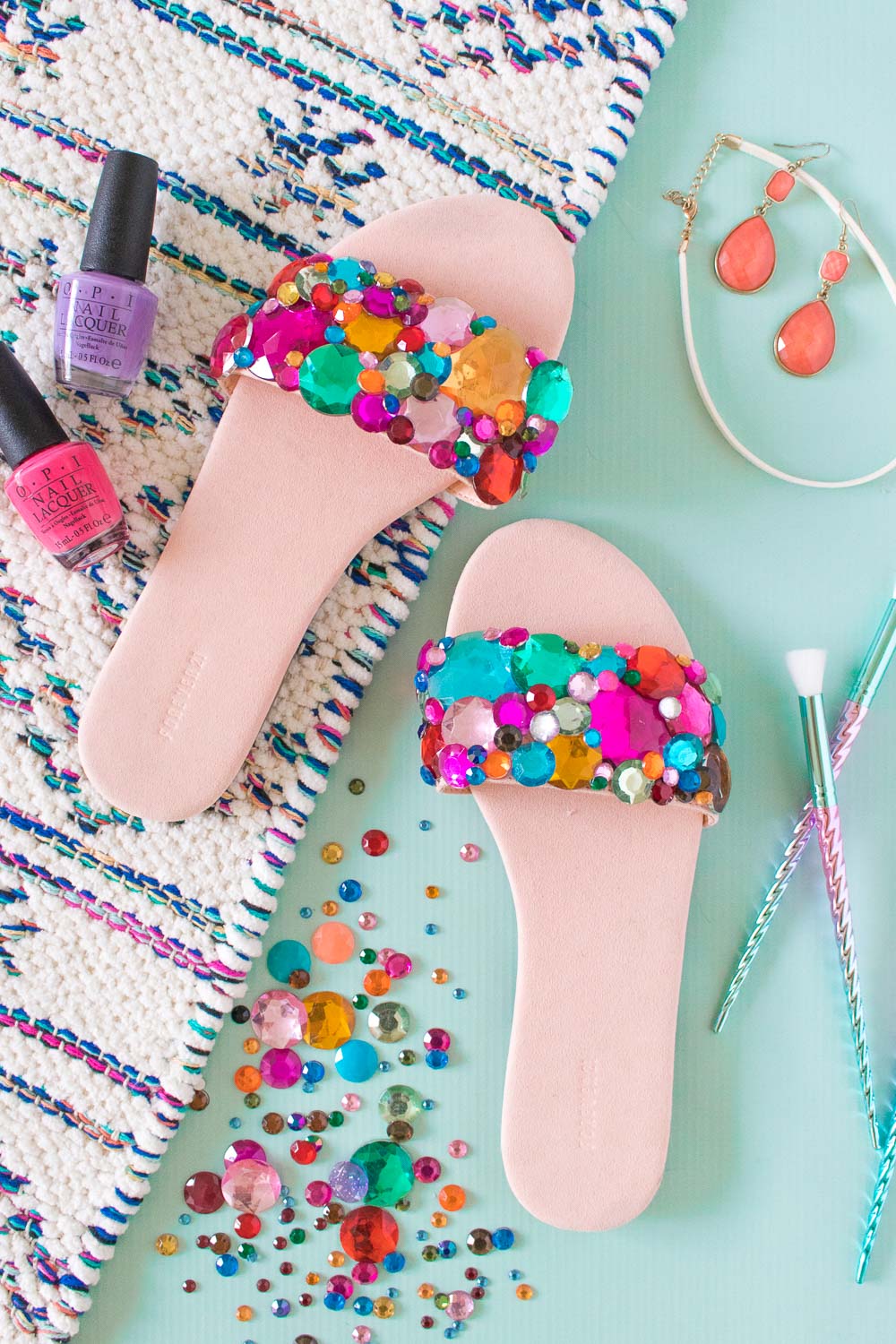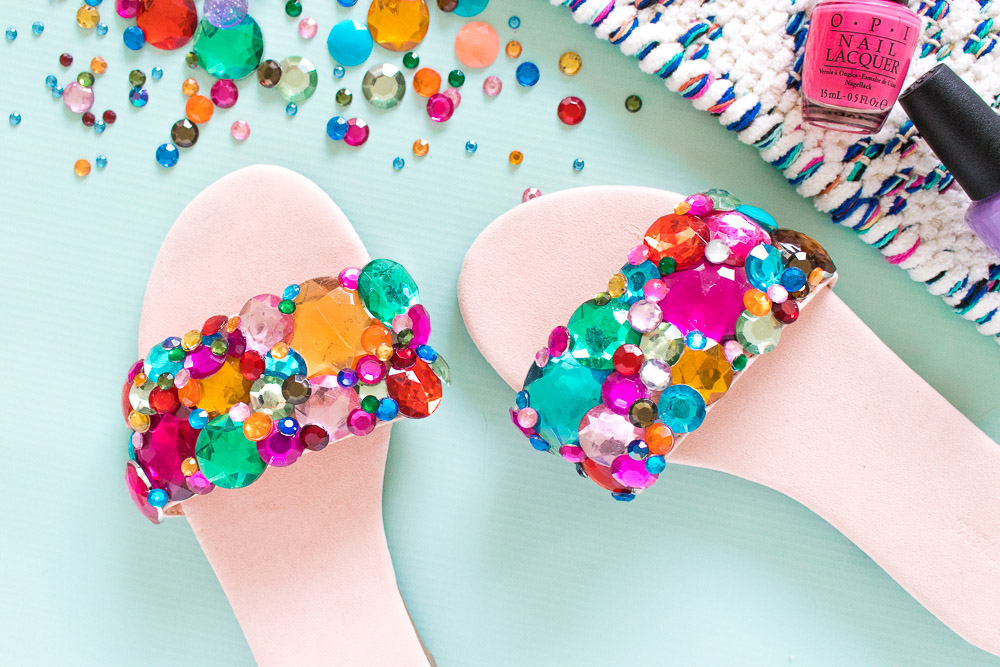 Since I made these a few weeks ago, I wore them in Palm Springs to go with my pink bathing suit (seemed appropriate, right?) and Andrew was slightly embarrassed to be seen with me, ha!
These particular shoes had a chain across the strap that I didn't like, which is why I decided to give them a quick makeover. I simply snipped off the chain and covered up the leftover stitches with layers of various sized, super colorful rhinestones.
Supplies:
Slider sandals
Various sized rhinestones
Glue gun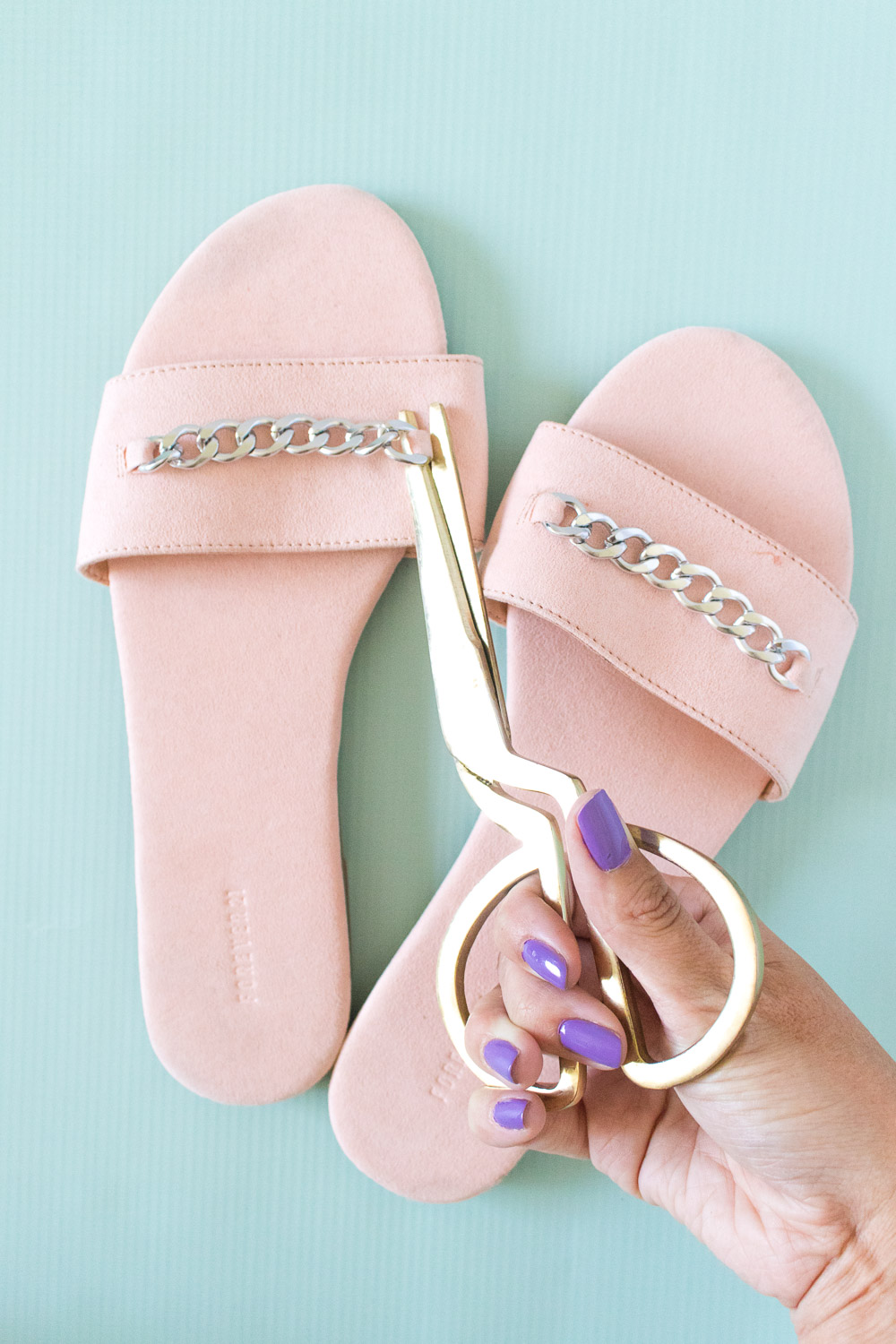 Step 1: If the shoes have existing embellishments, remove them with scissors or other tools. Any remaining evidence will be covered up by rhinestones.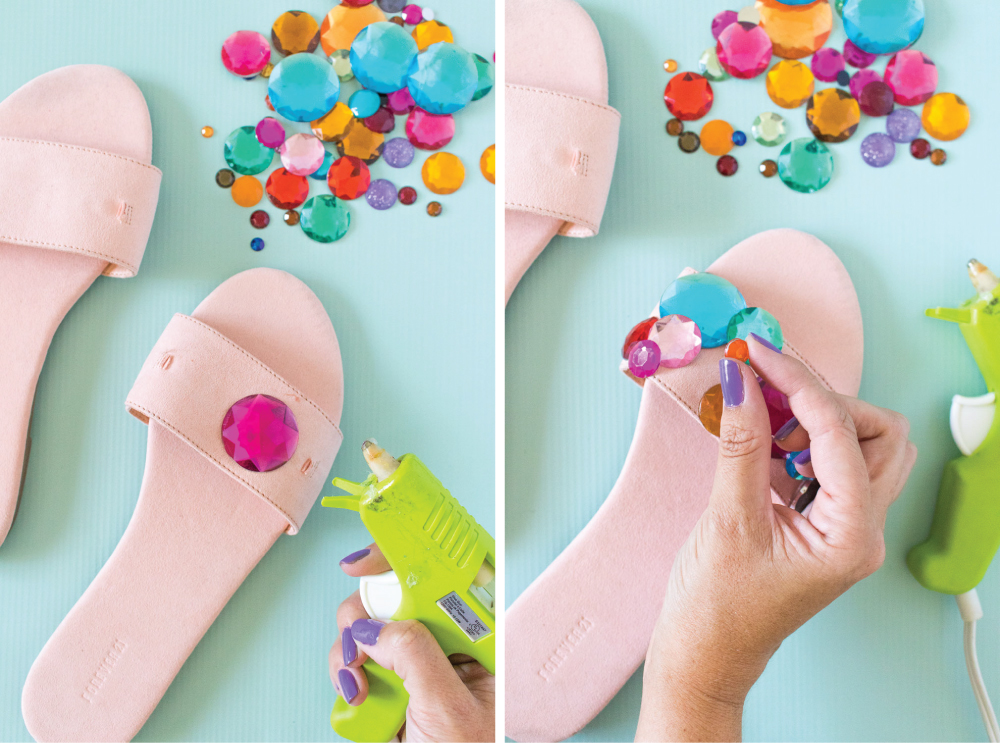 Step 2: Heat up the glue gun and begin by gluing 2-3 of the largest rhinestones you have. Continue adding more, starting with the largest and working down to the smallest to fill in any gaps. It's OK to overlap gems as needed to fill in the space.
Then just remove any glue strings and slip them on!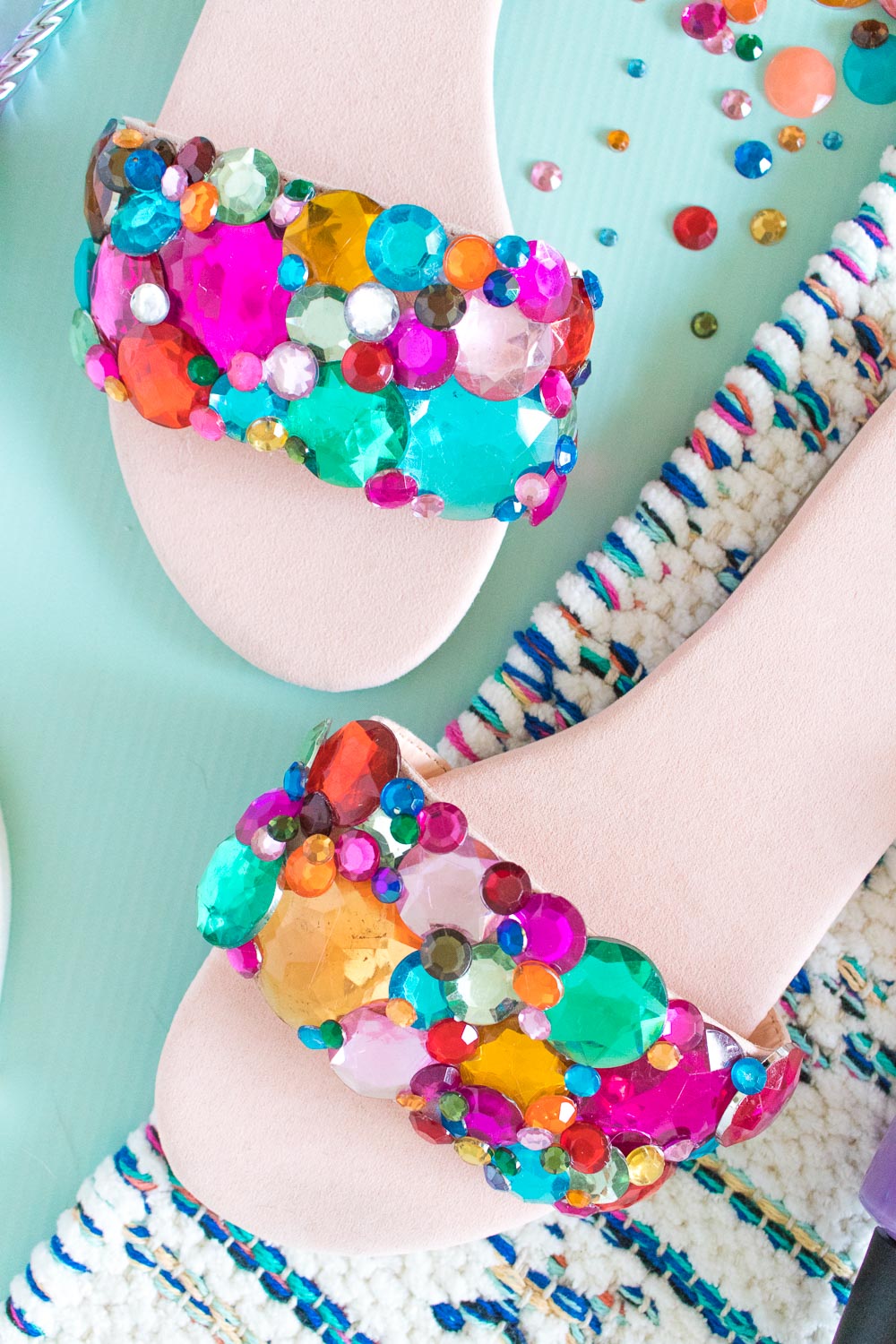 If any rhinestones fall off over time, simply re-glue them and keep on walking. These will definitely make a statement with any outfit and make Barbie proud.