/
Pretty Pastel Easter Brunch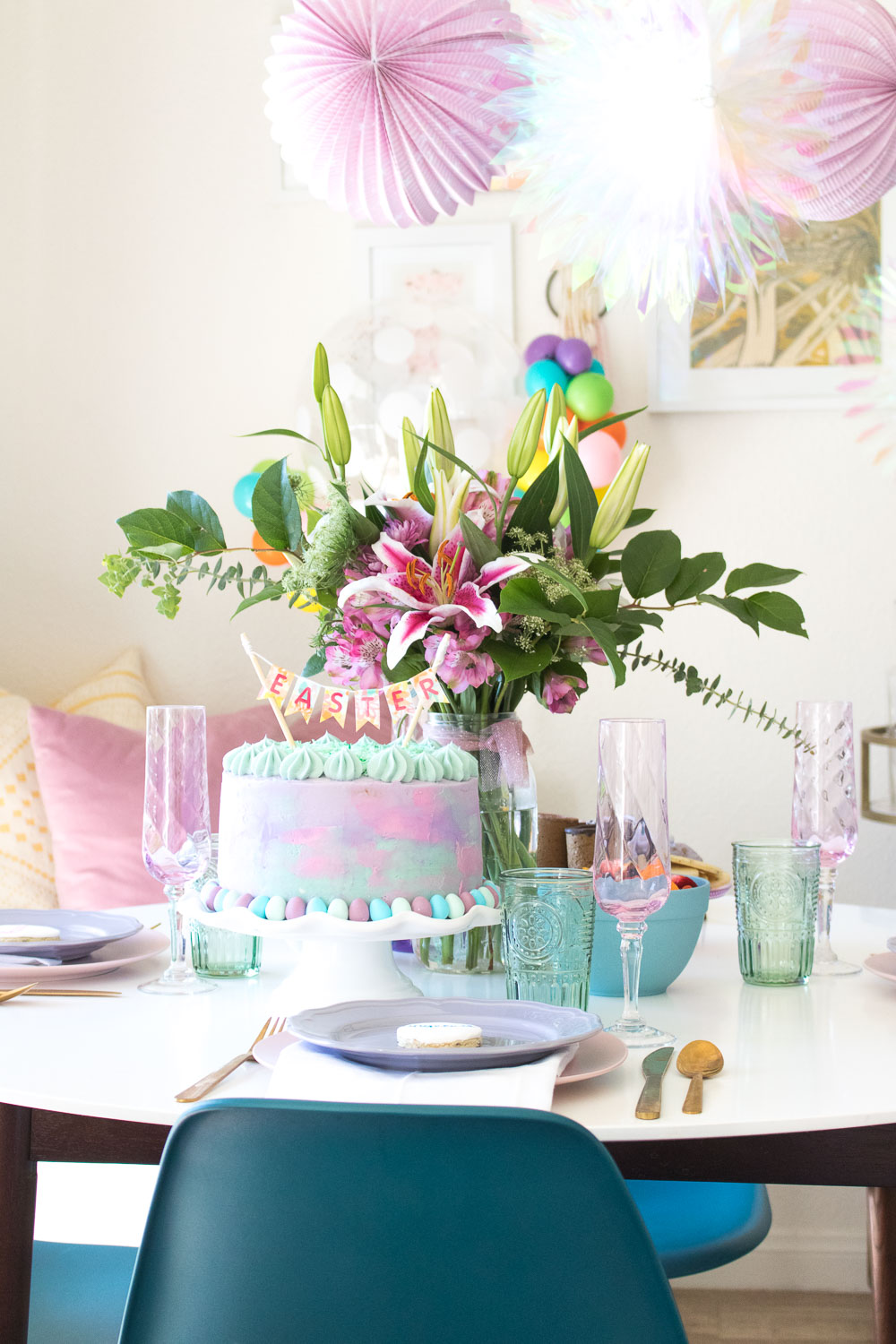 Pastel Easter Cake
Once assembled and crumb coated in a simple vanilla buttercream, I blended a light purple and light blue buttercream around the cake. Then I added small sections of pink and scraped the colors together like watercolor. My favorite trick for creating the look of grass is to shake together coconut and a bit of green food coloring, which I sprinkled over the top. Then I lined mini Cadbury egg candies around the bottom of the cake.
Washi Tape Easter Cake Banner
To top the cake, I made a simple cake banner with washi tape and stickers. I glued string between two dowels and folded washi tape over the string. Then I simply cut the pieces into a ribbon bottom and added stickers. It made for an easy banner that didn't detract from the cake.
Lavender Sugar Cookies + Place Cards
To turn the sugar cookies into place cards, I rolled out white fondant very thin and cut the same egg shapes as the cookies. Then I brushed a little honey on top to stick the fondant onto the cookie and used food-safe markers to write the names.
RECREATE THIS LOOK!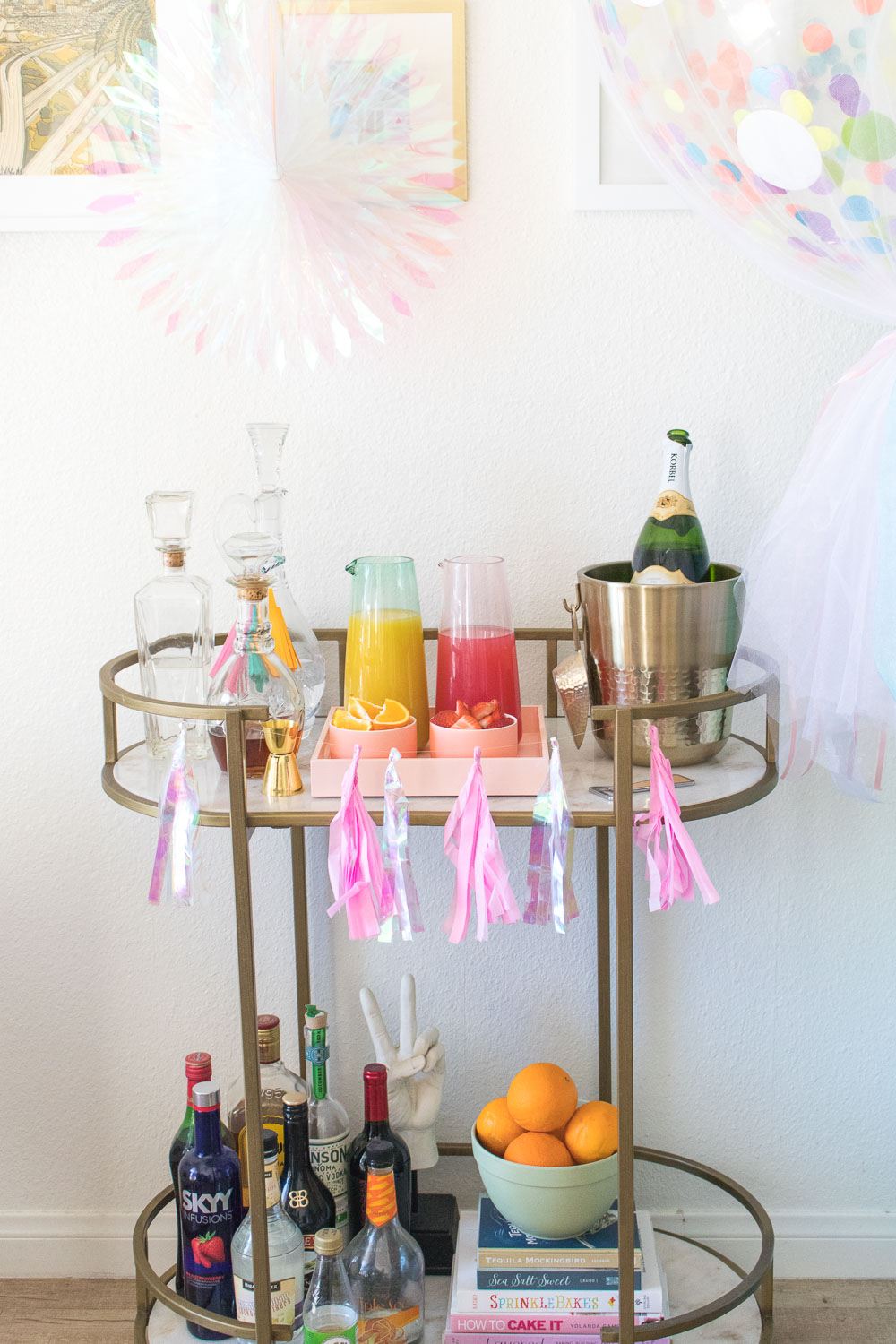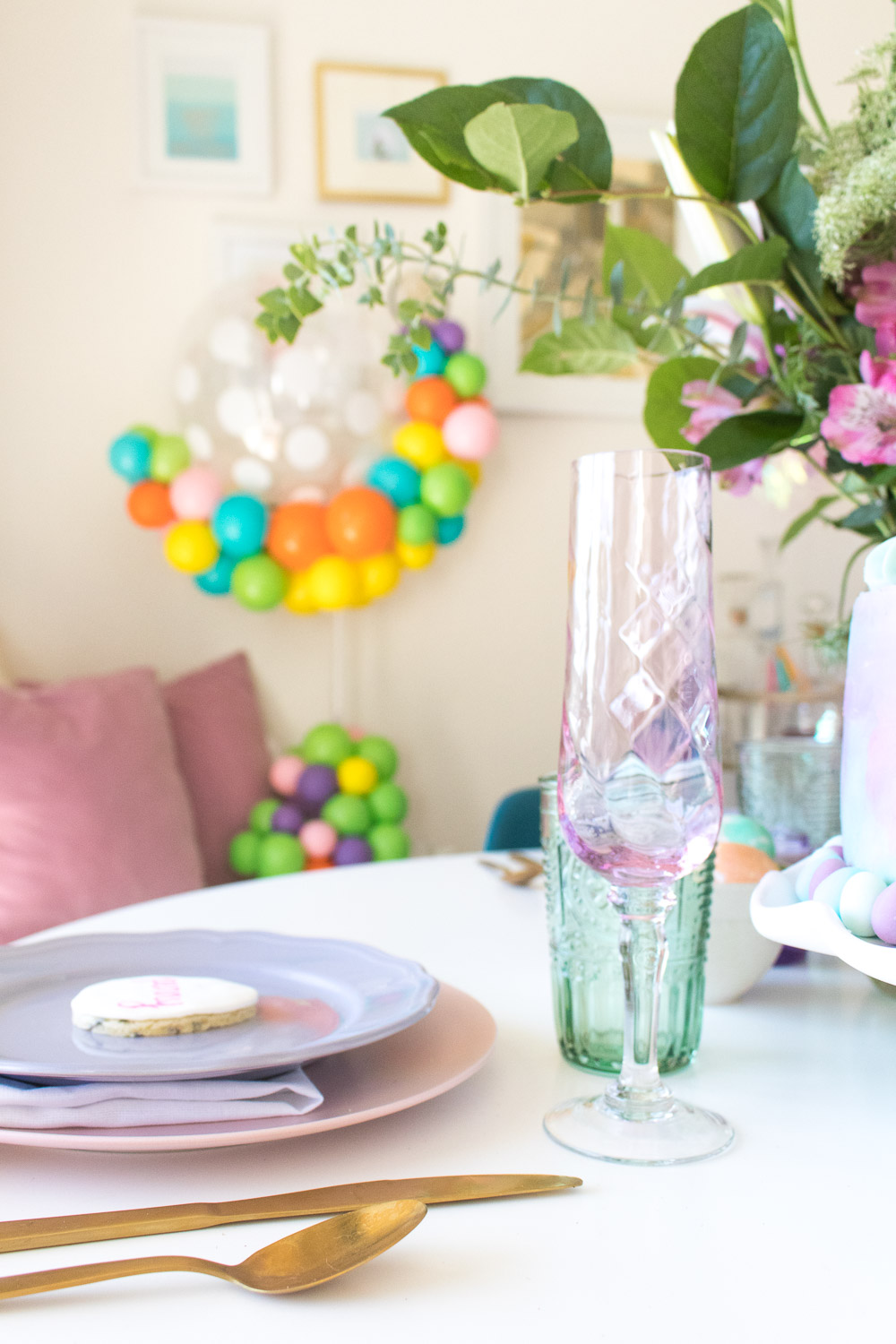 I hope you like these larger projects! I'm excited to share many more of them in the coming months!
Please note this post contains affiliate links from which I may collect a small profit should you choose to make a purchase. I only link to products I personally use or recommend.